That 'Fresh' Smell Coming From Your Laundry Is Hazardous Chemicals
Nov. 11, 2013 05:17PM EST
Health + Wellness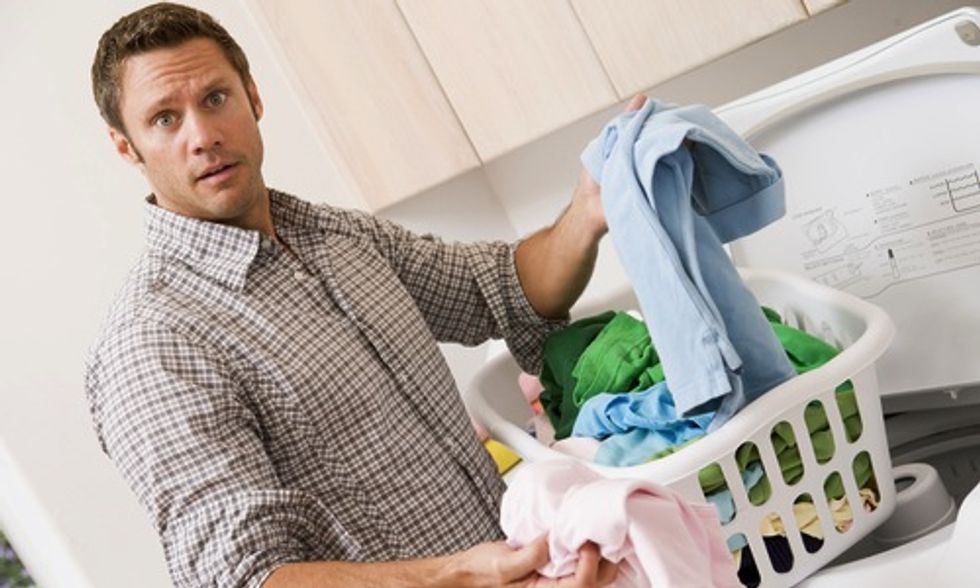 The warm, scented air drifting from your washer and clothes dryer may give a comforting impression of freshly washed clothes. But it's really serving up a brew of toxic chemicals.
One study analyzed captured gases from washers and dryers using scented detergents and dryer sheets and found more than 25 volatile organic compounds—including seven hazardous air pollutants—coming out of the vents.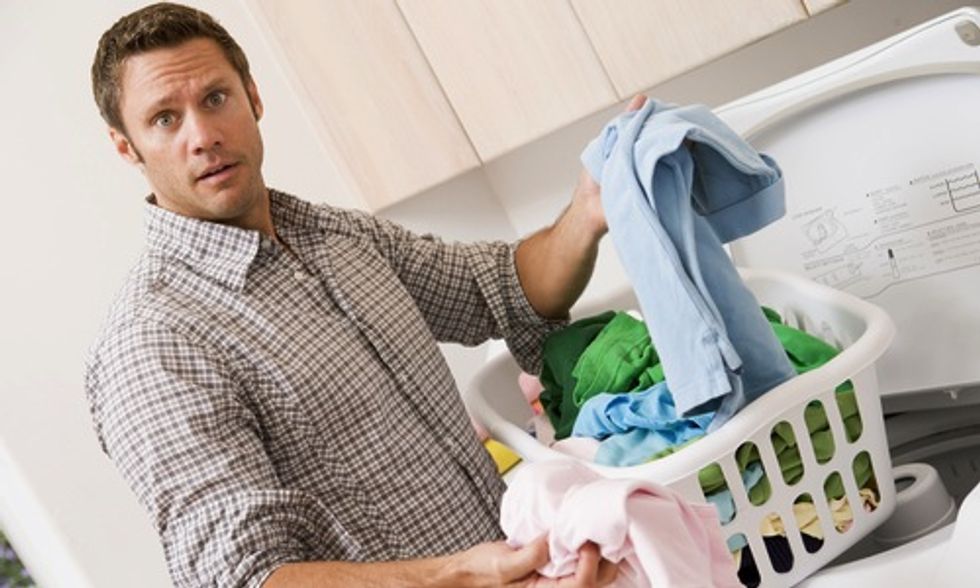 Shutterstock
Of those, two chemicals, acetaldehyde and benzene, are classified by the U.S. Environmental Protection Agency as carcinogens for which the agency has established no safe exposure level.
"This is an interesting source of pollution because emissions from dryer vents are essentially unregulated and unmonitored," said Anne Steinemann, a University of Washington professor of civil and environmental engineering and lead author of the study. "If they're coming out of a smokestack or tail pipe, they're regulated, but if they're coming out of a dryer vent, they're not.
"These products can affect not only personal health, but also public and environmental health. The chemicals can go into the air, down the drain and into water bodies."
The researchers estimate that in the Seattle area, where the study was conducted, acetaldehyde emissions from this brand of laundry detergent would be equivalent to 3 percent of the total acetaldehyde emissions coming from automobiles. Emissions from the top five brands, they estimate, would constitute about 6 percent of automobiles' acetaldehyde emissions.
"We focus a lot of attention on how to reduce emissions of pollutants from automobiles," Steinemann said. "And here's one source of pollutants that could be reduced."
Here are five ways to reduce the toxic load in your laundry, from the Washington Toxics Coalition:
1. Buy from companies that disclose their ingredients. Many brands don't disclose what chemicals are in their products, so it's impossible to know what you could be pouring all over your clothes. Just because something says natural on the label doesn't mean it's free of concerning chemicals. Check out Seventh Generation, Country Save and Ecover laundry detergents.
2. Steer clear of artificial fragrances. Often loaded with phthalates and other unknown compounds, give a wide berth to all chemical-based fragrances. Even fragrance-free versions of some brands still contain these, which is again why it's important to buy from a brand that lists their ingredients. Try air-drying your laundry outside for the freshest scent of all.
3. If you need bleach, use oxygen bleaches. Chlorine is a lung and eye irritant, so use oxygen-based bleaches like hydrogen peroxide to brighten instead.
4. Choose tried-and-true stain removal and prevention methods. Your first line of defense for everyday stains like fatty foods and chocolate is a concentrated solution of dishsoap. See Consumer Reports' How to Clean Practically Anything for specific solutions for every imaginable stain.
5. Who needs fabric softener? Fabric softener is made to counteract static cling on synthetic fabrics, and has no effect on natural ones. While companies like Seventh Generation make less-toxic versions, there are other ways to reduce static cling. Dryer balls or discs are reusable, easy to leave in your dryer, and they help shorten the total dry cycle by fluffing the clothes, which saves you energy and money.
Visit EcoWatch's HEALTH page for more related news on this topic.

EcoWatch Daily Newsletter