Texas Official Cries: 'Keep Meatless Mondays Out of Schools'
Sep. 11, 2014 11:23AM EST
Food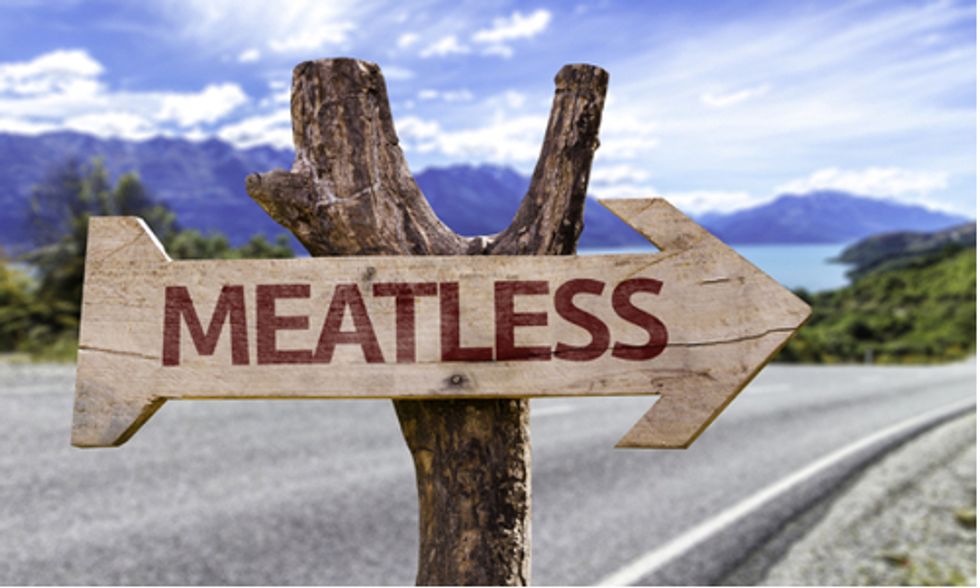 Apparently thinking they will never be able to have a steak or hamburger again, the "Meatless Monday" movement has caused wailing and gnashing of teeth among people whose eating habits haven't advanced into the 21st century.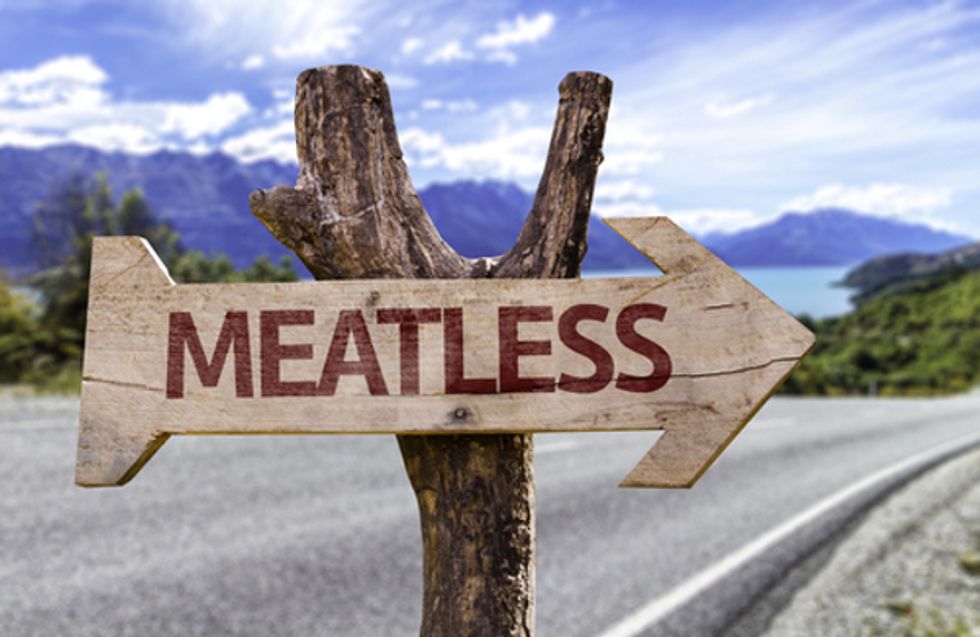 Photo credit: Shutterstock
At a time when it's become known that the meat industry, especially raising cattle, sucks up resources and contributes to climate change and that a meat-dominated diet is unhealthy, encouraging people to eat less meat or cut out red meat has taken hold. Even in Cleveland, Ohio, a city whose cuisine was once heavy on schnitzel and kielbasa, the city council recently passed, and the mayor signed, a Meatless Monday resolution. And schools systems in Ann Arbor, Kansas City, Baltimore, Philadelphia, San Diego and Los Angeles all observe Meatless Monday.
But it's the end of the world as we know it for some. Texas agriculture commissioner Todd Staples wrote an op-ed in the Austin Statesman-American "Keep 'Meatless Mondays' Out of Schools." Claiming to be "very concerned" about the well-being of kids in schools districts that have adopted the program, he sees conspiracy lurking.
Thrown into a tizzy by the adoption of Meatless Mondays in the small district of Dripping Springs outside Austin, he claimed, "This activist movement called 'Meatless Monday' is a carefully orchestrated campaign that seeks to eliminate meat from Americans' diets seven days a week—starting with Mondays."
He also said in the op-ed that not serving meat would deprive low-income children of "their only source of protein for the day," recycling the debunked idea that meat is an essential source of protein. He's also said in the past that it was "treasonous" for the U.S. Department of Agriculture to suggest its employees observe Meatless Mondays. (The same suggestion in 2012 provoked Senator John Cornyn of Texas and ex-Senator Chuck Grassley of Iowa to protest by ordering a meaty Monday meal with Cornyn calling it "bone-headed.")
And no, no, NO! a spokesman for the Texas Department of Agriculture maintained, the $116,000 in campaign contributions Staples has received from the beef industry has NOTHING to do with his stance.
The reaction in Cleveland was a little less hysterical and more mocking in tone. Plain Dealer columnist Michael Heaton called it "school-marmish," while another PD columnist Mark Naymik said it was "a nod to the yoga and gourmet vegetarian crowd." He then unloaded a bunch of non sequiturs, saying Cleveland doesn't need the resolution because residents can't afford meat (he's apparently overlooking the McDonald's outlets on every corner), that city council should go after vendors who sell spoiled meat instead, that it's hypocritical because council is also promoting the city's fabled West Side Market which sells meat among other things, and oh by the way, shouldn't they be attacking Governor John Kasich's rules disqualifying some people from getting food stamps instead?
YOU MIGHT ALSO LIKE
4 Reasons Why We Need to Rethink Industrial Meat Production
Tax Meat to Reduce Methane Emissions and Global Warming, Say Scientists
Earth-Friendly Diet Campaign Urges Americans to Eat Less Meat
EcoWatch Daily Newsletter