This website uses cookies to ensure you get the best experience while browsing it. By clicking 'Got It' you're accepting these terms.
Tennessee Riverkeeper Files Intent to Sue Over Company's Failure to Comply with Clean Water Act
Feb. 22, 2013 09:30AM EST
Tennessee Riverkeeper has announced its intention to file a federal lawsuit to abate pollution from the old Florence Landfill site in Florence, Alabama. The notice of intent to sue, mailed by Tennessee Riverkeeper to Hensley-Graves Holdings, LLC, is a statutory requirement 60 days prior to the filing of a lawsuit under both the federal Clean Water Act (CWA) and Resource Conservation and Recovery Act (RCRA).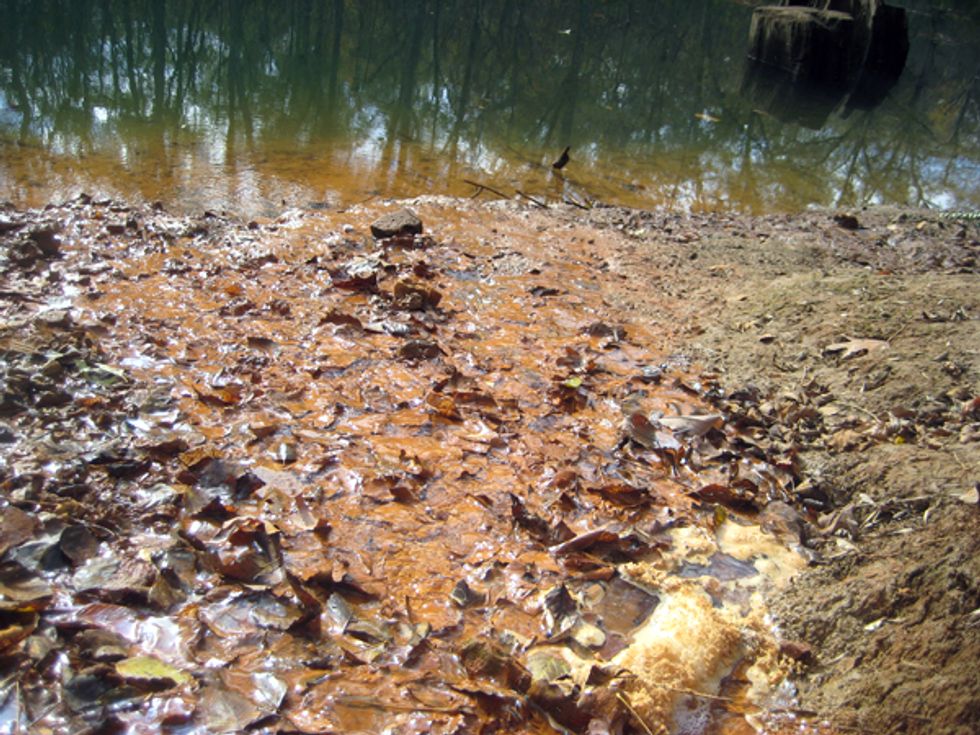 "Although the old Florence Landfill off West Irvine Avenue has been closed since 1987, it continues to discharge pollutants from buried waste into Cypress Creek and the Tennessee River. This discharge is occurring through a permanent spring located at the base of the landfill that is readily visible to anyone traveling along the creek," said David Whiteside, executive director of Tennessee Riverkeeper. "The legal action on behalf of the nonprofit organization Tennessee Riverkeeper, will address this failure to comply with federal law and to protect the quality of water in Cypress Creek and the Tennessee River."
Hensley-Graves Holdings, LLC, purchased the property in December 2008. Tennessee Riverkeeper's Notice of Intent to Sue alleges that Hensley is violating the CWA by discharging pollutants, consisting of contaminated leachate, from the old Florence Landfill. The notice also charges Hensley with violating RCRA because the discharges of contaminated leachate make the landfill constitute an "open dump," as defined by that statute. Open dumping is prohibited by RCRA.
Since 1987, numerous samples of water from this spring have been tested by laboratories that use Environmental Protection Agency (EPA) approved methods. The test results have consistently shown contaminants that are associated with garbage and industrial waste.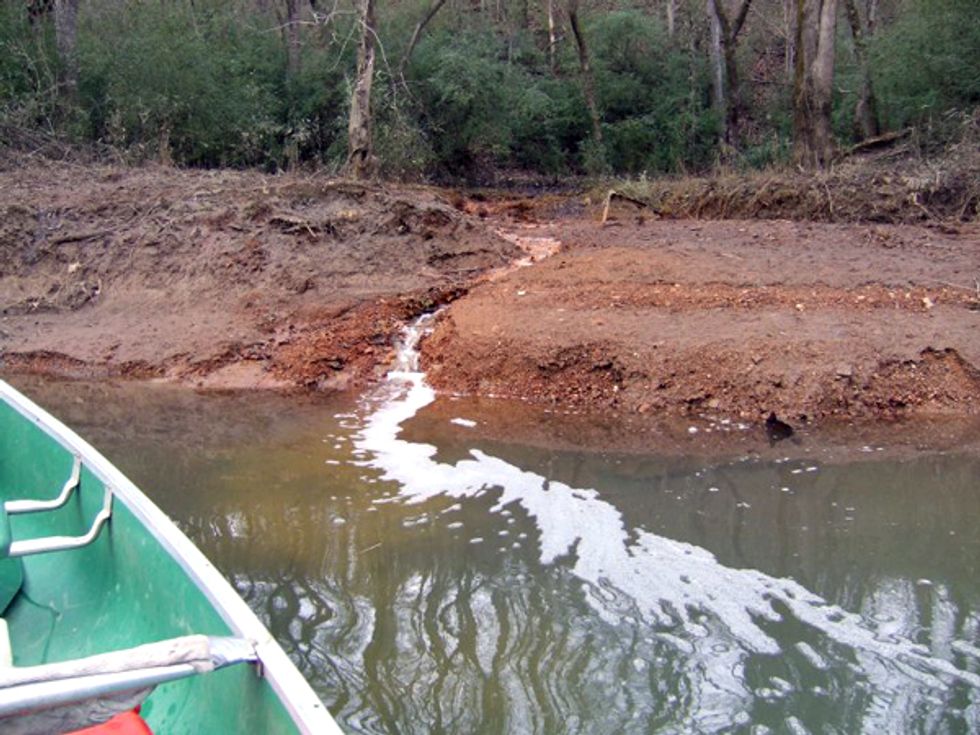 "By taking this legal action, Tennessee Riverkeeper has provided an opportunity for all interested parties to understand more fully how the Clean Water Act applies to protecting Cypress Creek and the Tennessee River from landfill leachate that is being discharged through a nearby spring," said David Cope, a concerned citizen from Florence, Alabama.
To legally discharge any pollutants into Cypress Creek would require that the landowner first obtain a National Pollutant Discharge Elimination System (NPDES) permit under the CWA that should require regular testing of this discharge by the party responsible for it. This permit should also specify the pollutants that must be monitored and the highest permissible levels of these pollutants. No such NPDES permit is in effect.
"I first started paddling Cypress Creek in 1976 and it's just a terrific asset to the Shoals area," said Charles Rose, president of the Shoals Environmental Alliance. "It's deeply troubling to me that this beautiful stream has been under assault by pollution from the old Florence landfill off of West Irvine Avenue for at least three decades and no one at city hall or the Alabama Department of Environmental Management seems to care. That's why I'm so deeply appreciative of the efforts by Tennessee Riverkeeper to get this mess cleaned up, so future generations will also be able to enjoy the creek, just as I have."
Tennessee Riverkeeper is represented by Mark E. Martin of Tennessee Riverkeeper, as well as Gary A. Davis and James S. Whitlock, of the law firm Davis & Whitlock, P.C.
Visit EcoWatch's WATER and CLEAN WATER ACT pages for more related news on this topic.
--------

EcoWatch Daily Newsletter
People walk across the bridge near Little Raven Court in downtown Denver. Younger Americans increasingly prefer to live in walkable neighborhoods. Helen H. Richardson / The Denver Post via Getty Images
By David B. Goldstein
Energy efficiency is the cornerstone of any country's plan to fight the climate crisis. It is the cheapest option available, and one that as often as not comes along with other benefits, such as job creation, comfort and compatibility with other key solutions such as renewable energy. This has been recognized by the International Energy Agency (IEA) for at least a decade.
Activists from Extinction Rebellion New York City engaged in nonviolent direct action to confront climate change outside City Hall on April 17, 2019. Erik McGregor / Pacific Press / LightRocket via Getty Images
By Andrea Germanos

Over 500 groups on Monday rolled out an an action plan for the next president's first days of office to address the climate emergency and set the nation on a transformative path towards zero emissions and a just transition in their first days in office.

The Ladakh region of India, pictured above, is a part of the Himalayan mountain region of the upper Indus Valley which is the most vulnerable water tower, according to researchers. Suttipong Sutiratanachai / Moment / Getty Images
Jet stream triggered heat waves could threaten food production in several important breadbaskets, including central North America.
Carl Wycoff /
CC BY 2.0
Researchers have pinpointed a previously underexamined threat to global food production, and they warn it will only get worse as the climate crisis intensifies.

By Jennifer Molidor, PhD
Climate change, habitat loss and pollution are overwhelming our planet. Thankfully, these enormous threats are being met by a bold new wave of environmental activism.