Tell Twitter to Go Green With a #NatureSelfie
Jun. 23, 2014 03:55PM EST
Business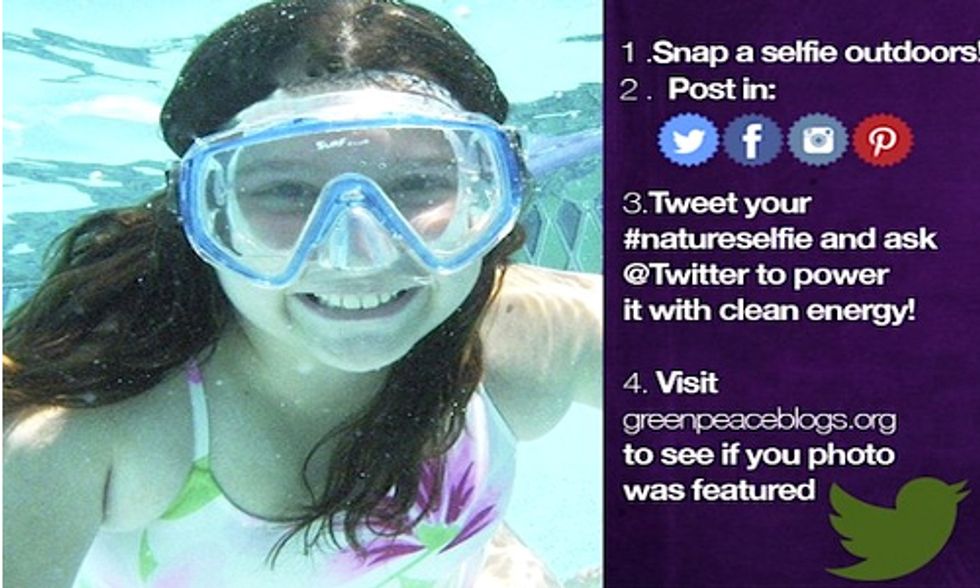 To celebrate the summer season, Greenpeace wants to see how you enjoy the outdoors and help convince Twitter to go green with their #NatureSelfie contest.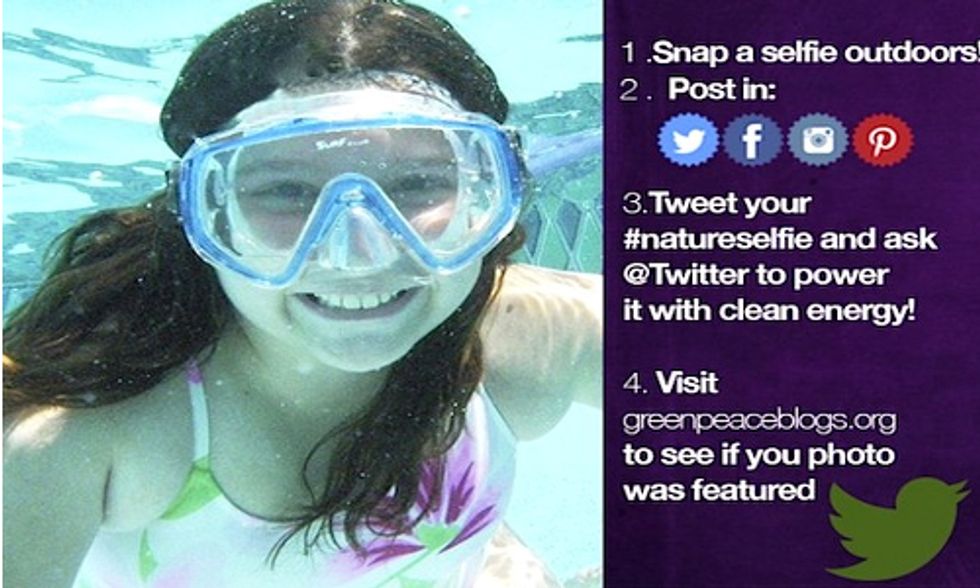 All you have to do it snap a photo of you getting outside and doing something. Maybe you're grilling out in the backyard, splashing around in your nearest swimmin' hole or lacing up your hiking boots. Anything that gets you outdoors and reconnecting with the world around you. Post your photo to Twitter, Facebook, Instagram and Google+ and tag it with #NatureSelfie.
Greenpeace will collect all the photos and feature their favorites on The Environmentalist.
Your #NatureSelfie can also help convince Twitter to follow the likes of Facebook and Google by powering their platform with 100 percent renewable energy.
When posting your photo to Twitter, mention @Twitter and ask them to make your #NatureSelfie green.
A green selfie is one posted on a platform that uses renewable energy for their data centers. Facebook, Google and Instagram recently committed to green energy by harnessing renewables like wind and solar to power their data centers. Twitter and Pinterest have yet to make such a commitment.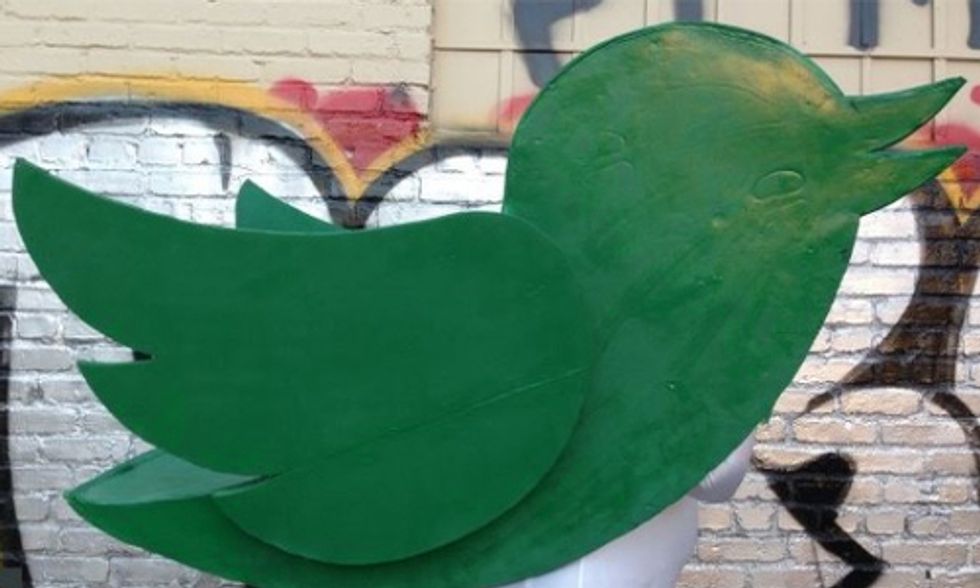 Currently, Twitter along with Pinterest, Amazon, Netflix and more power their sites with dirty energy like coal and gas. We know with enough pressure from their users, those companies will follow Apple, Google and Facebook and commit to 100 percent clean energy for their data centers so we can all #ClickClean.
Post and tag your #NatureSelfie on your favorite social media platform and urge Twitter to switch to clean, renewable energy and contribute to a greener internet for us all.
EcoWatch Daily Newsletter