Tell the FDA: Deny Approval of GE Salmon
Jan. 28, 2013 04:15PM EST
GMO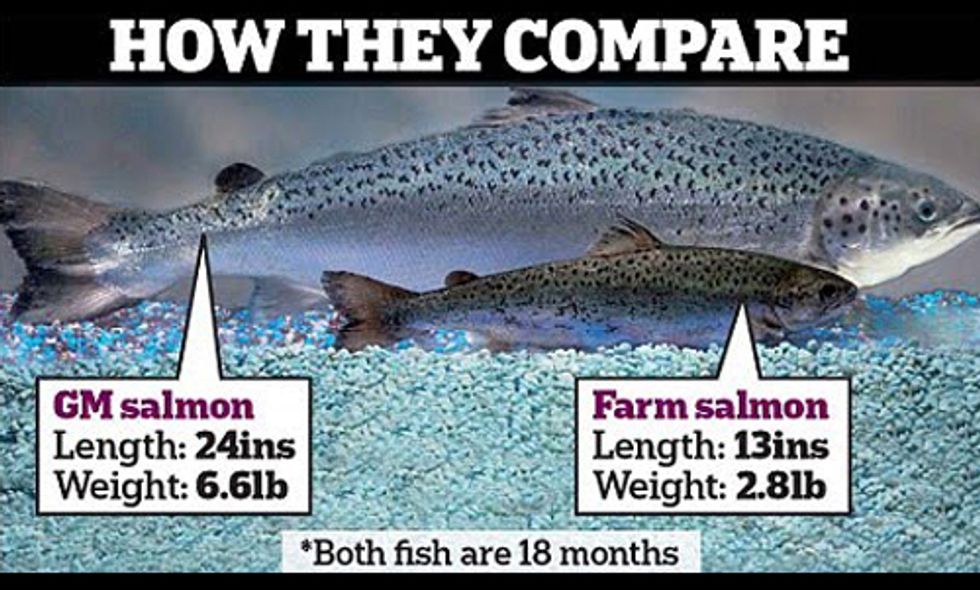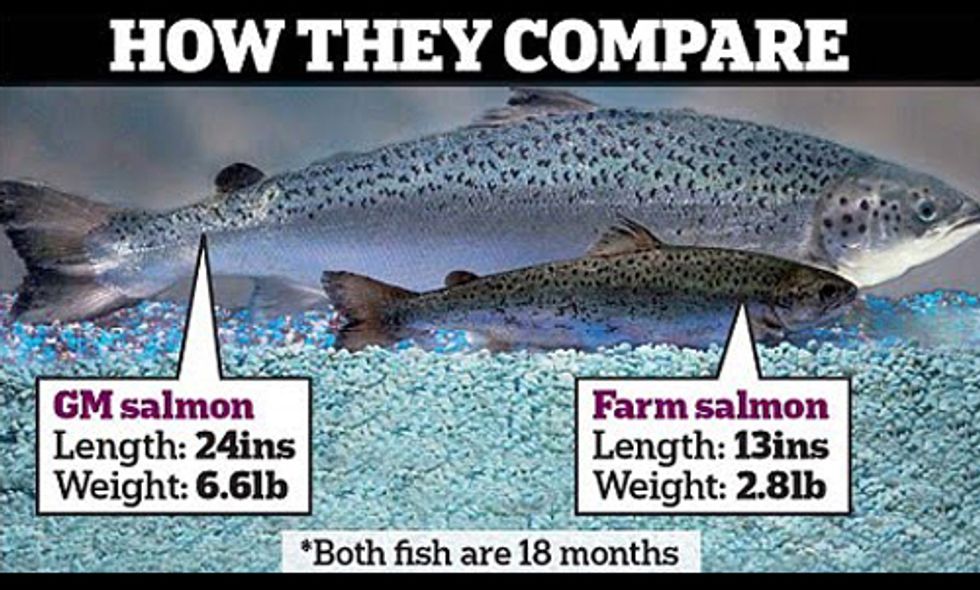 The Food and Drug Administration (FDA) announced that it's prepared to give genetically engineered (GE) salmon its final stamp of approval. 
The DNA of an altered salmon is engineered to produce growth hormones continuously during its lifetime, making it grow faster and bigger than natural salmon. The FDA has not conducted independent, long-term safety testing and merely assumes that the genetically engineered salmon is safe to eat based on industry claims, once again putting corporate science over public health.
Sign this petition to tell the FDA to deny the approval of GE salmon. Your name will be added to the comments below and emailed to the FDA prior to the April 26* deadline.
*The U.S. Food and Drug Administration announced that it is extending the mandatory public comment period on the approval of genetically engineered (GE) salmon. Originally scheduled to end on Feb. 25, the public comment period is now April 26.
[emailpetition id="6"]
Endorsing Organizations: The Cornucopia Institute, Grassroots Coalition for Environmental and Economic Justice, Stoney Creek Environment Committee

If your organization is interested in endorsing this petition, email Stefanie Spear at [email protected].
Visit EcoWatch's GMO page for more related news on this topic.
EcoWatch Daily Newsletter