This website uses cookies to ensure you get the best experience while browsing it. By clicking 'Got It' you're accepting these terms.
Television Ad Celebrates Obama's Mercury Protections
Dec. 22, 2011 09:01AM EST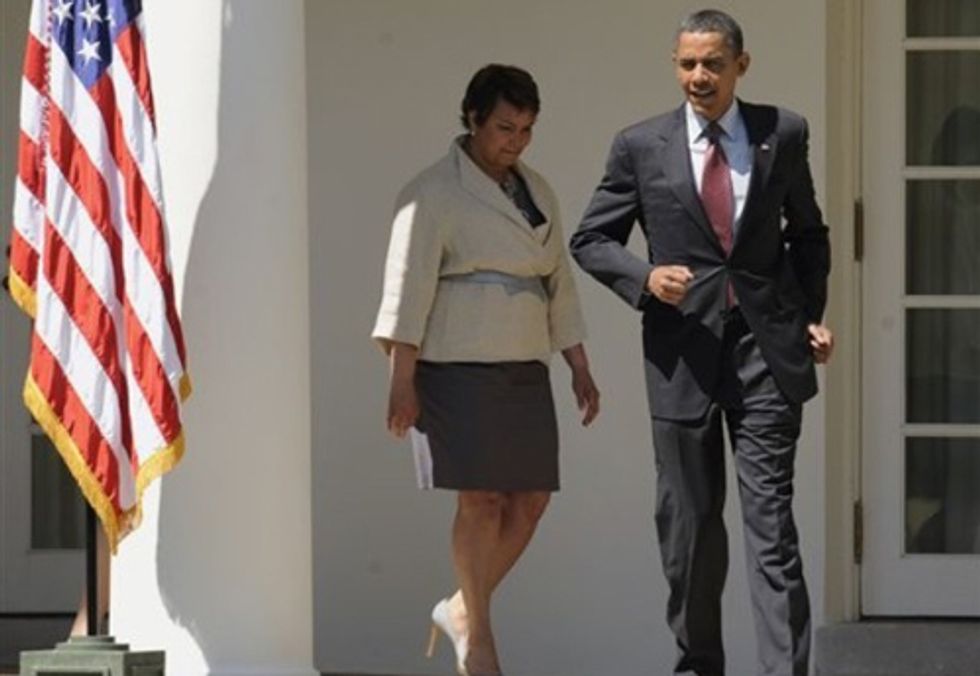 The Sierra Club released a television ad Dec. 22 that will run in high saturation starting this weekend in the Columbus and Cincinnati, Ohio media markets, celebrating President Obama's recent roll-out of life-saving protections from toxic mercury, a potent brain poison that poses a particular threat to prenatal babies and young children.
Exposure in the bloodstreams of pregnant and nursing women can result in birth defects like learning disabilities, lowered IQ, deafness, blindness and cerebral palsy. Coal-fired power plants are the largest source of mercury pollution in the U.S., pumping more than 33 tons of this dangerous toxin into our air each year.
Once in the air, mercury rains down and accumulates in fish and shellfish that are then eaten by people. The new protections announced by the Obama administration will slash mercury pollution from power plants by more than 90 percent and improve air quality for millions of Americans.
The Sierra Club's ad will be broadcast with high saturation in the Columbus and Cincinnati, Ohio markets during the winter holidays to inform women in particular of how the president's new mercury protections will improve their health and the health of their families.
"Each year, more than 300,000 American babies are born exposed to dangerous levels of mercury, and now, after decades of delay, we have the first-ever nationwide protections against this toxic pollutant," said Michael Brune, executive director of the Sierra Club. "We want to ensure that women and families in Ohio understand what this new protection will mean for keeping their children and loved ones safe and healthy."
"Ohio has the second highest rate of toxic mercury pollution in the nation, after Texas, meaning the families of Ohio will see the benefits of this new protection in their own families, backyards and communities," said Rashay Layman, associate organizing representative for the Sierra Club in Columbus. "The Sierra Club applauds the president and EPA Administrator Lisa Jackson for their courage and resolve in protecting American families—particularly women and children—from this dangerous toxin and for standing up to polluters' attempts to weaken this life-saving protection," Brune said.
At the three hearings that the U.S. Environmental Protection Agency held on this issue, Americans showed their overwhelming support for protecting children from mercury. More than 800,000 supportive public comments—a record—were filed in support of the measure.
The full text of the ad:
"When this little girl grows up her world will have significantly less mercury pollution because President Obama and the EPA stood up against polluters and established the first-ever clean air standards.
This action means that our air, water, and food will be safer from mercury pollution and heavy metals generated by coal-fired power plants.
Like you, President Obama understands that reducing toxic mercury pollution increases the possibilities to dream big."
For more information, click here.
EcoWatch Daily Newsletter
General view of the empty Alma bridge, in front of the Eiffel tower, while the city imposes emergency measures to combat the Coronavirus COVID-19 outbreak, on March 17, 2020 in Paris, France. Edward Berthelot / Getty Images
Half the world is on lockdown. So, the constant hum of cars, trucks, trains and heavy machinery has stopped, drastically reducing the intensity of the vibrations rippling through the Earth's crust. Seismologists, who use highly sensitive equipment, have noticed a difference in the hum caused by human activity, according to Fast Company.
The current rate of CO2 emissions is a major event in the recorded history of Earth. EPA
At several points in the history of our planet, increasing amounts of carbon dioxide in the atmosphere have caused extreme global warming, prompting the majority of species on Earth to die out.
The "Earthrise" photograph that inspired the first Earth Day. NASA / Bill Anders
For EcoWatchers, April usually means one thing: Earth Day. But how do you celebrate the environment while staying home to prevent the spread of the new coronavirus?
Animal rights activists try to save dogs at a free market ahead of the Yulin Dog Eating Festival in Yulin city, south China's Guangxi Zhuang Autonomous Region on June 21, 2014. Jie Zhao / Corbis via Getty Images
The Great Barrier Reef, where record-high sea temperatures in February caused its most widespread coral bleaching event. JAYNE JENKINS / CORAL REEF IMAGE BANK
Tropical coral reefs are at a critical tipping point, and we've pushed them there, scientists say. Climate change may now cause previously rare, devastating coral bleaching events to occur in tropical coral reefs around the globe on a 'near-annual' basis, reported The Guardian.