This website uses cookies to ensure you get the best experience while browsing it. By clicking 'Got It' you're accepting these terms.
Ted Glick
Oct. 30, 2011 10:30AM EST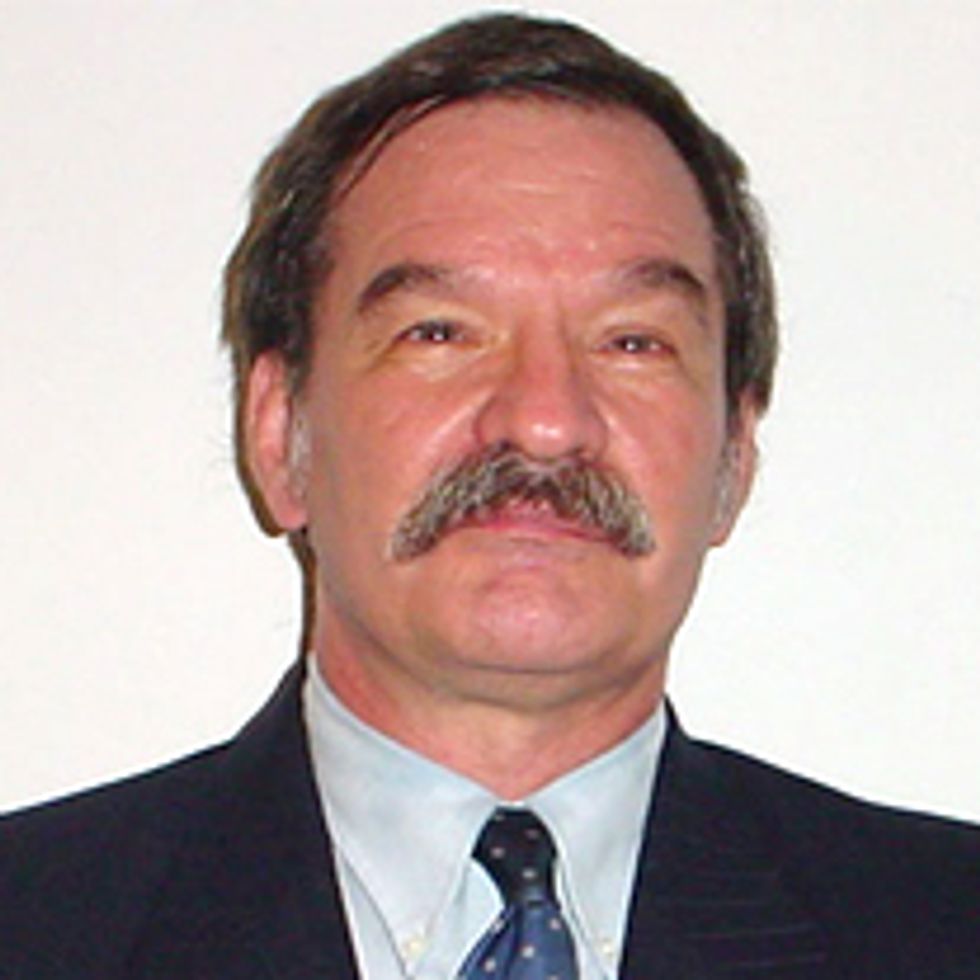 Ted Glick has devoted 42 years of his life to the progressive social change movement. After a year of student activism as a sophomore at Grinnell College in Iowa, he left college in 1969 to work full time against the Vietnam War. As a Selective Service draft resister, he spent 11 months in prison. In 1973 he co-founded the National Committee to Impeach Nixon and worked as a national coordinator on grassroots street actions around the country, keeping the heat on Nixon until his August, 1974 resignation. 
 
For the last six years Ted has played a national leadership role in the effort to stabilize our climate and for a clean energy revolution. He was a co-founder in 2004 of the Climate Crisis Coalition and in 2005 coordinated the USA Join the World effort leading up to December 3rd actions during the United Nations Climate Change conference in Montreal. In May, 2006 he became the national coordinator of the U.S. Climate Emergency Council and is currently policy director for the Chesapeake Climate Action Network. For three and a half months in the fall of 2007 he ate no solid food as part of a climate emergency fast focused on getting Congress to pass strong climate legislation.
Between the mid-70's and 2005, Ted was actively involved in community organizing efforts around environmental, tenant rights, community development and racial justice issues in Brooklyn, N.Y. and northern New Jersey.  On a national scale he has been a leader in coalition-building and independent politics efforts.  From 1995 to 2005, he was the national coordinator of the Independent Progressive Politics Network, with which he continues to work. He is the chair of the Essex County Green Party. 
 
He has participated in and led hundreds of actions. He has been arrested sixteen times for acts of nonviolent civil disobedience, including five times between October, 2006 and September, 2009 on climate issues. 
 
As the national coordinator of the People's Alliance, he helped to organize the 1980 People's Convention of several thousand people on the devastated Charlotte St. area in the South Bronx and a march of 15,000 people to Madison Square Garden just before the Democratic Convention. In 2002, he was a primary organizer of the 80,000-person march in Washington, D.C. on April 20 against the militaristic and repressive response of the Bush administration to the 9/11 terrorist attacks. Also in 2002, he was a Green Party of New Jersey candidate for U.S. Senate. 
Over the years, Ted's commitment to social justice has led him to partake in 20 extended fasts, six of which were for more than a month, including the Climate Emergency Fast in the fall of 2007 and two fasts in 2009. 
 
His prolific writing on the movement to which he devotes his life includes his 2000 book, Future Hope: A Winning Strategy for a Just Society, and his column, Future Hope, which has been distributed nationally since 2000. In late 2009, he finished a book manuscript, Love Refuses to Quit: Climate Change and Social Change in the 21st Century.
EcoWatch Daily Newsletter
A volcano erupts on New Zealand's Whakaari/White Island on Dec. 9, 2019.
Michael Schade / Twitter
A powerful volcano on Monday rocked an uninhabited island frequented by tourists about 30 miles off New Zealand's coast. Authorities have confirmed that five people died. They expect that number to rise as some are missing and police officials issued a statement that flights around the islands revealed "no signs of life had been seen at any point,", as The Guardian reported.
Guardians of the Forest monitor passersby entering Juracal Village in Araribóia Indigenous Reserve, Maranhão, Brazil on Aug. 8, 2015. Bonnie Jo Mount / The Washington Post via Getty Images
Two indigenous leaders were killed in a drive-by shooting in Northeast Brazil Saturday, and two others were injured.
Human activity is smothering the ocean, the largest study of its kind has found, and it poses a major threat to marine life.
Pexels
Up to 20% of people may have a food addiction or exhibit addictive-like eating behavior.
Spiced hot chocolate. Lilechka75 / iStock / Getty Images
Food is the cornerstone of the holiday season. It brings friends and family together to share memories, cultural traditions, and great flavors.