Tea Party-Controlled Legislature Pushes 'Industry-Driven' Great Lakes Water Withdrawal Bill
Nov. 25, 2014 10:21AM EST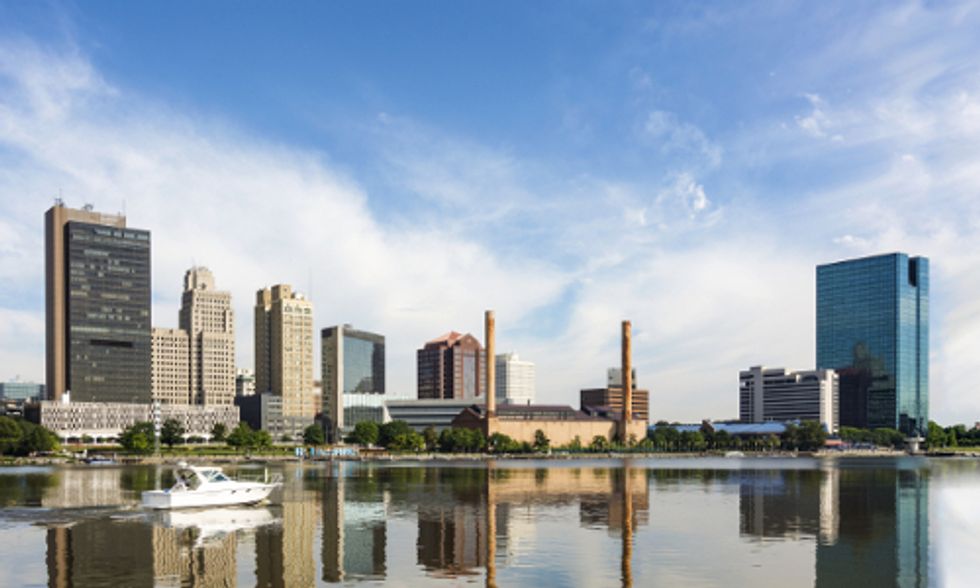 The Ohio legislature, dominated by a Tea Party-controlled Republican supermajority, often seems to be creating more problems than it solves. And it could be creating a problem with international ramifications. In its lame duck session, the chamber passed HB 490 last week, a water quality bill which alters standards for withdrawing water from Lake Erie and its tributaries, and sent it to the state Senate, where it's expected to pass.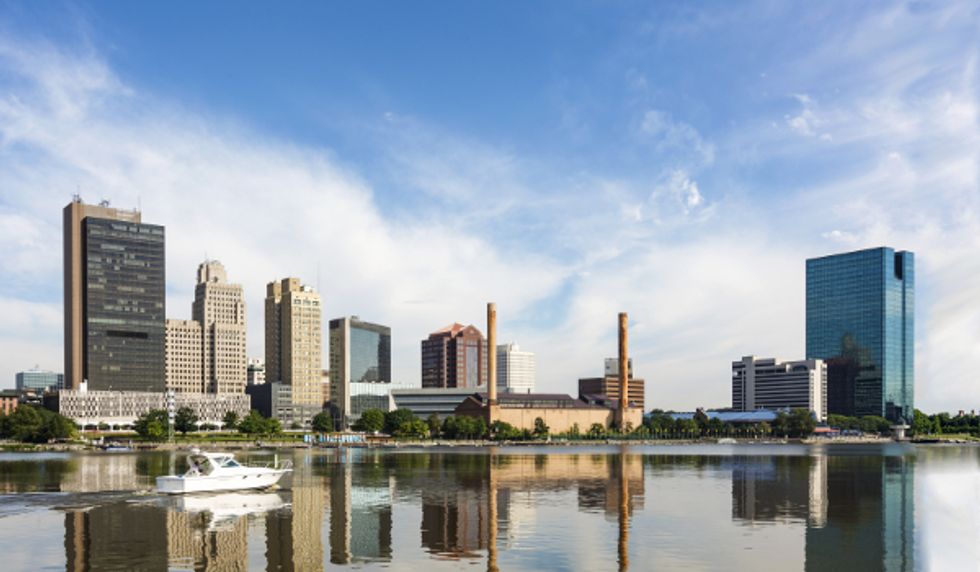 Photo credit: Shutterstock
The omnibus bill contains some good things, such as new restrictions on use of fertilizers on farmland, one of the causes of last summer's algae bloom in Lake Erie that shut off the water supply to nearly 400,000 people in the Toledo area. But there's a lot of dissent about its new rules for the withdrawal of Lake Erie water by industrial and other heavy users. And when there's disagreement about the impact of something this legislature is doing, it's wise to be wary especially when the fairly conservative Cleveland Plain Dealer calls it "a last-minute, larded-up mid-biennium agricultural bill" with "an industry-driven, water-withdrawal amendment that could condemn Lake Erie to death by a thousand straws."
Among other things, the new language would consider only the impact of withdrawals on water level and not on wildlife or pollutant levels, potentially violating the 2008 Great Lakes Compact between the eight Great Lakes states and the international Great Lakes St. Lawrence River Basin Water Resources Compact with Ontario and Quebec. Joel Brammeier, president and CEO of the nonprofit environmental group Alliance for the Great Lakes, told the Plain Dealer that if Ohio starts picking and choosing which parts of the compact it wants to follow other states might do the same.
"The risk to the Great Lakes is that we go back and start rehashing more than a decade of work that started in 1998 because Ohio has chosen to renege (on) part of the compact," he told the paper. "That's not a good use of anybody's time."
The Ohio Environmental Council (OEC) says,"OEC strongly opposes the new amendment to the Great Lakes St. Lawrence River Basin Water Resources Compact. We believe the amendment violates the letter and spirit of the Great Lakes Compact and leaves Ohio vulnerable to litigation, poses risks to water quantity and the wildlife of Lake Erie, and will harm the public's and sportsmen's enjoyment of Lake Erie and wildlife."
OEC pointed out that Governor John Kasich vetoed a similar provision in 2011, saying "Ohio's legislation lacks clear standards for conservation and withdrawals and does not allow for sufficient evaluation and monitoring of withdrawals or usage."
As the Akron Beacon Journal put it in an editorial, Don't Break the Compact, the "misguided language has resurfaced."
The paper expressed the hope that the governor will remove that language when the rushed bill lands on his desk, although it's hard to guess what Kasich, reelected in a landslide to his second and final term and rumored to be harboring presidential aspirations, will do. State representative Teresa Fedor, a Democrat from Toledo, attempted to remove language in the House but that was voted down. Republican Lynn Wachtmann from nearly Napoleon, Ohio, who runs a bottled water company, pooh-poohed objections, telling the Toledo Blade, "Since we passed the original Great Lakes bill, I don't believe there's been a single permit issued by (the Department of Natural Resources) to withdraw additional water from any watershed that I'm aware of. So any reference that this bill or something else previous is any cause of algae bloom is nothing less that ridiculous. The water issue in Toledo has zero to do with this issue."
YOU MIGHT ALSO LIKE
Top 10 U.S. Cities Running Out of Water
How Drought-Stricken California Can Do More With Less Water
Toxic Algae Bloom Leaves 500,000 Without Drinking Water in Ohio
EcoWatch Daily Newsletter
Related Articles from EcoWatch