This website uses cookies to ensure you get the best experience while browsing it. By clicking 'Got It' you're accepting these terms.
Tar Sands Lobby in the Driver's Seat against Europe's Fuel Quality Directive
Apr. 30, 2012 07:51AM EST
Climate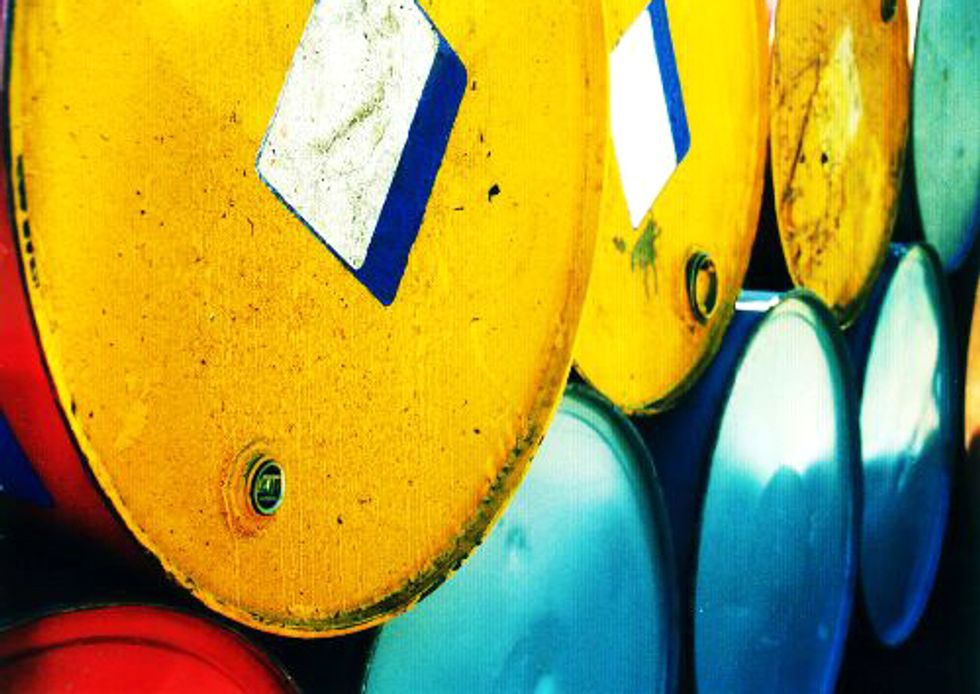 By Andy Rowell
We have known for a long time that the Canadian government was colluding with the oil and gas industry over tar sands and its campaign against Europe's Fuel Quality Directive (FQD).
But new documents have come to light that reveal the extent of that collusion, especially between Big Oil and Natural Resources Canada, the department headed by Joe Oliver, who has long been a cheerleader for the oil industry.
The emails are between senior bureaucrats at Natural Resources Canada and the Canadian Association of Petroleum Producers (CAPP) which calls itself the "voice" of the upstream oil industry in the country, whose members include BP and Shell.
The emails expose the fact that CAPP's lobbyists essentially approved Canada's bully boy tactics against the EU, which last week led to yet further delay in the implementation of the landmark climate change legislation.
Mark Corey, an assistant deputy minister at Natural Resources Canada, wrote an internal last October. It read: "I talked to (CAPP president) David Collyer about the possible Canadian position on the FQD that we discussed—everyone in same basket, at same level, until they prove otherwise." Collyer said "his initial impression was that he liked it, but would confer and call me back."
According to the emails, which have been obtained by the Toronto-based organisation Environmental Defence, Oliver's position would be crafted with industry input, explaining that Collyer had also discussed the matter with the association's Vice President of markets and tar sands, Greg Stringham.
"He said they liked the proposal a lot," Corey wrote in the email. "He termed it as an elegant solution that is worth pursuing."
The email also said that Collyer would "quietly talk to a few more players," and that another senior bureaucrat would then "write the position up so that it could be raised with the minister, if you are comfortable, as a possible position around which we could try to build support."
Gillian McEachern, deputy campaign director at Environmental Defence said of the emails: "The federal government is supposed to represent the interests of Canadian citizens abroad, but it's clear that the oil industry is now in the driver's seat when it comes to our role on the world stage."
She added: "This is another example of the erosion of Canada's democracy at the hands of the tar sands lobby, which not only threatens Canada's air, water and land, but is actively trying to prevent good climate actions in other countries."
For more information, click here.
EcoWatch Daily Newsletter
No longer will the options when we die be a choice between just burial or cremation. Soon it will be possible to compost your remains and leave your loved ones with rich soil, thanks to a new funeral service opening in Seattle in 2021 that will convert humans into soil in just 30 days, as The Independent reported.
You can reduce the footprint of a medium-sized live tree by donating it to elephants at a local zoo, like this African elephant pictured above. eans / iStock / Getty Images
The holiday season is supposed to be about giving and sharing, but often it is actually about throwing away. The U.S. generates 25 percent more garbage between Thanksgiving and New Year's than it does during the rest of the year. That's around one million extra tons per week, according to National Environmental Education Foundation (NEEF) figures reported by The Associated Press.
The Opera House is seen with smoke haze which enveloped Sydney Harbor on Dec. 10 in Sydney, Australia. Smoke haze hangs over the city as the New South Wales fire danger risk is raised from 'very high' to 'severe'. James D. Morgan / Getty Images
The brushfires raging through New South Wales have shrouded Australia's largest city in a blanket of smoke that pushed the air quality index 12 times worse than the hazardous threshold, according to the Australia Broadcast Corporation (ABC).
People walk across the bridge near Little Raven Court in downtown Denver. Younger Americans increasingly prefer to live in walkable neighborhoods. Helen H. Richardson / The Denver Post via Getty Images
By David B. Goldstein
Energy efficiency is the cornerstone of any country's plan to fight the climate crisis. It is the cheapest option available, and one that as often as not comes along with other benefits, such as job creation, comfort and compatibility with other key solutions such as renewable energy. This has been recognized by the International Energy Agency (IEA) for at least a decade.
Activists from Extinction Rebellion New York City engaged in nonviolent direct action to confront climate change outside City Hall on April 17, 2019. Erik McGregor / Pacific Press / LightRocket via Getty Images
By Andrea Germanos

Over 500 groups on Monday rolled out an an action plan for the next president's first days of office to address the climate emergency and set the nation on a transformative path towards zero emissions and a just transition in their first days in office.