This website uses cookies to ensure you get the best experience while browsing it. By clicking 'Got It' you're accepting these terms.
Take the 'Six Second Clip Challenge' to Grow Awareness on Water Pollution
Sep. 06, 2014 01:22PM EST
You can be a part of a national effort to build awareness about how we need to save our bays, rivers and lakes. The main threat to them in general is excess nitrogen, whether from antiquated septic tanks and cesspools, or from industrial and commercial fertilizer. Many thousands of ponds, lakes, rivers and bays are affected. Long Island, though, by many measures has the biggest problems.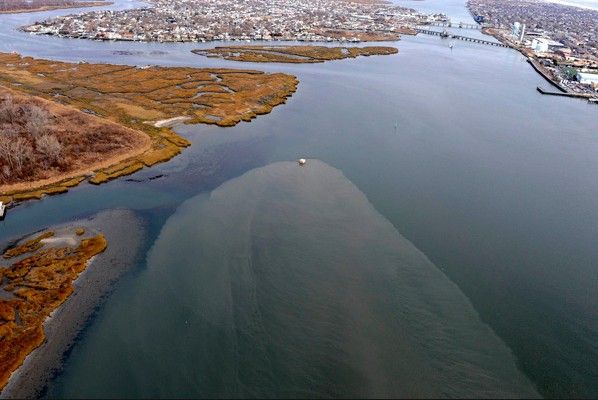 There are 500,000 septic tanks/cesspools on Long Island—140,000 in Nassau County and 360,000 in Suffolk County. It's been only in the last 10 years that scientists have found the link between the nitrogen seeping from these tanks into the groundwater and the massive algal blooms in The Great South Bay, Peconic Bay, Moriches Bay and Shinnecock Bay that is destroying marine habitats. The first brown tide was in 1984. It promptly wiped out 6,000 clamming jobs and the brown tide has been back most years since.
Blue-green algae blooms in Lake Ronkonoma, Mill Pond and on Georgica Pond in East Hampton. These waters are toxic to dogs and dangerous to humans in the summer months. The New York State Department of Environmental Conservation lists all Long Island waters as impaired.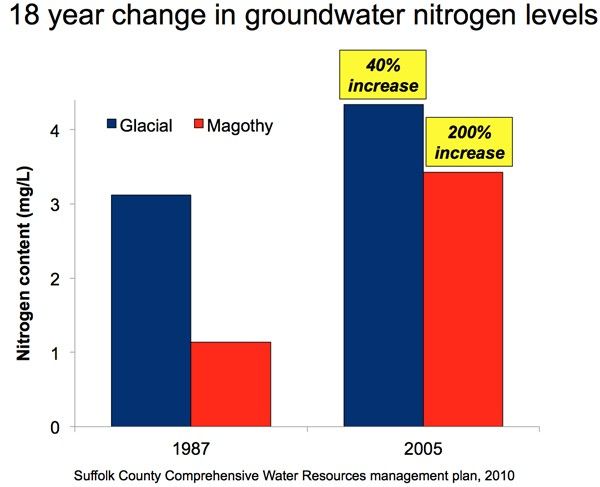 On top of that, Long Island is a sole source aquifer—we live on top of our drinking water. Nitrogen from septic tanks, lawn and agricultural fertilizer, pesticides and pharmaceuticals we all flush away and hazardous household waste we improperly dispose of, makes its way inevitably to our groundwater.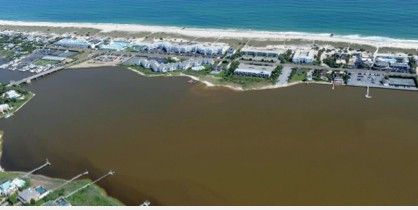 In describing Long Island's situation, you may be hearing echoes about what is happening in your community. Blue-green algae blooms on ponds, spurred by septics and agricultural and lawn fertilizer, is epidemic. One needs to look no further than Toledo, Ohio and what is happening in Lake Erie or at Florida's Indian River, where fertilizer-triggered algal blooms have killed more than 100 Manatees or to the septic tank issue on Cape Cod or to agricultural runoff along the Chesapeake.
Now we get to the good part—what is happening on Long Island and how you can help spread the message both on Long Island and nationally. When Suffolk County presented its Comprehensive Water Management Plan Jan. 24, it fully embraced the report's grim conclusion that Long Island, given how polluted its ground water had become, was in a race against time. They realized that if the water stands any chance of being saved, the community must act now. New York State looked at its own data, and came to the same conclusion, as did the Environmental Protection Agency. All the environmental non-profits on Long Island, large and small, banded together to create The Long Island Clean Water Partnership.
To help save the water, Suffolk County is holding a contest called CrapSHOOT. Contestants are asked to submit a 30-60 second PSA and/or a one to three minute video by the Sept. 15 deadline. Save The Great South Bay has been soliciting its membership to participate in "The Six Second Clip Challenge." Shoot a clip with your smart phone about water pollution issues, especially those pertaining to Long Island, which are degrading marine habitat, or mention what you value about Long Island and why it's worth saving. Send it to info@savethegreatsouthbay.org by Sept 12 (we know that's tight, but its just a clip). You can also post them at Save The Great South Bay's Facebook Page.
Here's a video from Suffolk County about the water issues faced by Long Island, with county executive Steven Bellone pointing out the gravity of the situation while promoting crapSHOOT:
If you're interested in submitting your CrapSHOOT video, here are the full details on the contest and rules.
With local, state and federal officials, environmental nonprofits, scientists, media and the public coming aboard, something remarkable is indeed happening on Long Island. The threat we face to our way of life, as islanders, as people who love the sea, is enormous. We are rallying to build, at great cost, a sustainable Long Island, starting with healing our waters. Your clip contributions will help us build awareness and create a model for other communities that are trying to address similar issues.
YOU MIGHT ALSO LIKE
Toxic Algae Bloom Leaves 500,000 Without Drinking Water in Ohio
'Most Endangered' River in the Nation
EcoWatch Daily Newsletter
Environmental Investigation Agency
Last week, the Peruvian Palm Oil Producers' Association (JUNPALMA) promised to enter into an agreement for sustainable and deforestation-free palm oil production. The promise was secured by the U.S. based National Wildlife Federation (NWF) in collaboration with the local government, growers and the independent conservation organization Sociedad Peruana de Ecodesarrollo.
Pixabay
Leaked documents show that Jair Bolsonaro's government intends to use the Brazilian president's hate speech to isolate minorities living in the Amazon region. The PowerPoint slides, which democraciaAbierta has seen, also reveal plans to implement predatory projects that could have a devastating environmental impact.
XL CATLIN SEAVIEW SURVEY / THE OCEAN AGENCY
Hope may be on the horizon for the world's depleted coral reefs thanks to scientists who successfully reproduced endangered corals in a laboratory setting for the first time, according to Reuters.
Last week we received positive news on the border wall's imminent construction in an Arizona wildlife refuge. The Trump administration delayed construction of the wall through about 60 miles of federal wildlife preserves.
PhotoAlto / Frederic Cirou / Getty Images
Drinking water treated with fluoride during pregnancy may lead to lower IQs in children, a controversial new study has found.
National Institude of Allergy and Infectious Disease
A Greenpeace rally calls for a presidential campaign climate debate on June 12 in Washington, DC. Sarah Silbiger / Getty Images