Take Action to Protect Bristol Bay and Largest Wild Salmon Fisheries on Earth
Jul. 31, 2014 11:32AM EST
Energy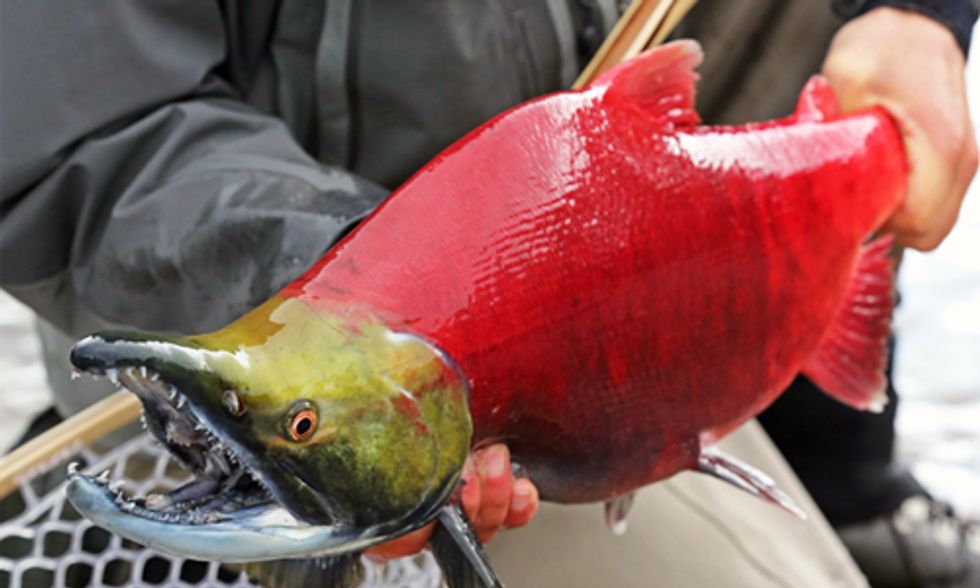 Pebble mine is considered by many to be one of the most controversial environmental issues. Northern Dynasty, a Canadian based company, is proposing an open pit copper and gold mine to extract one of the largest deposits in North America in the pristine Bristol Bay, Alaska watershed.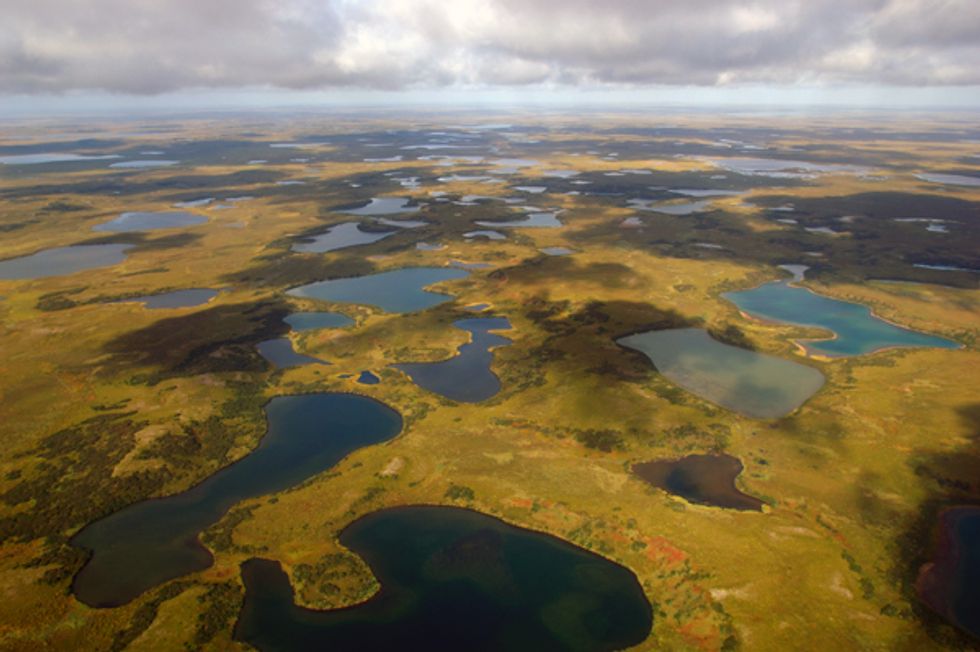 The problem with its location is that it would threaten one of the world's largest remaining wild sockeye salmon habitats. Accounting for 46 percent of world's wild sockeye salmon, this year's run total was recorded at 38 million salmon returning to Bristol Bay.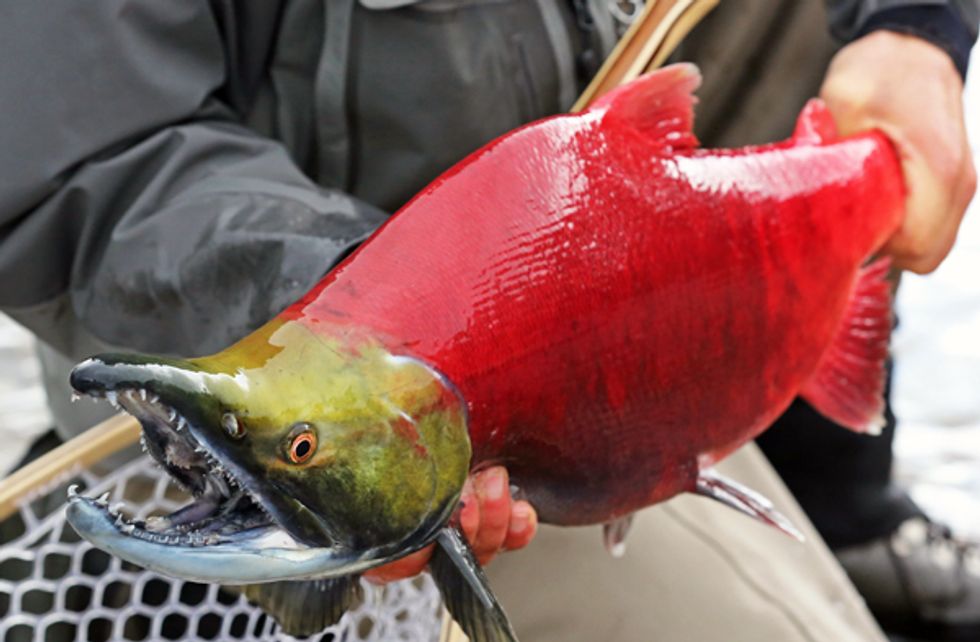 These salmon runs support 14,000 fishing jobs including Pebble mine is considered by many to be one of the most controversial environmental issues. Northern Dynastyg both sport and commercial fishing that have been sustainable for 125 years. Besides the fishing jobs, fishing is a way of life for the Alaskan natives in the area, which is how they are able to feed their families and villages.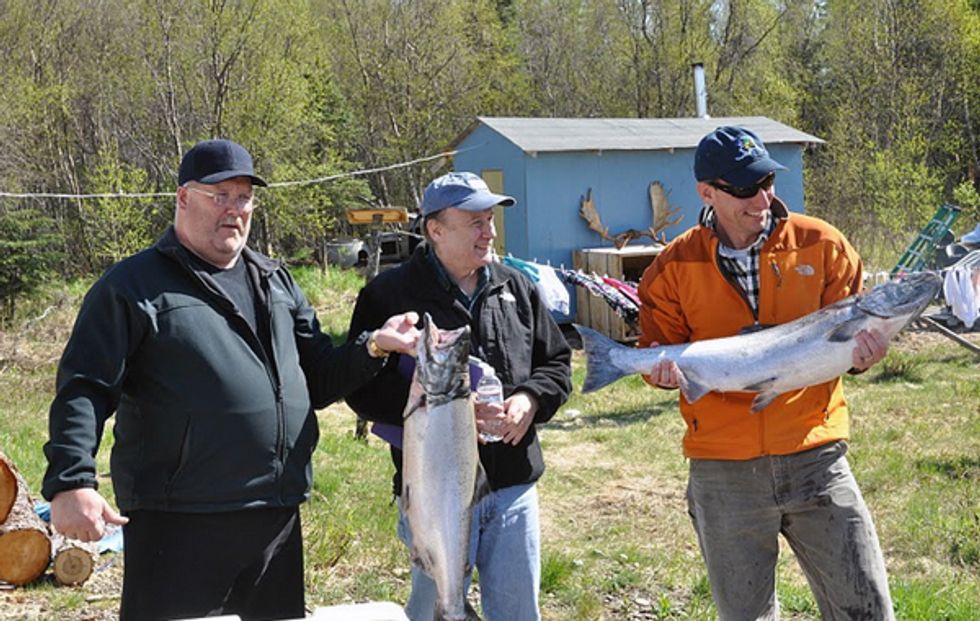 In addition to threatening salmon habitat, the mine could potentially damage 90 miles of streams and 4,800 acres of wetlands. These streams and wetlands not only affect the salmon but all the different species that interact in the Bristol Bay ecosystem. The proposed mine volume would be the approximate size of Manhattan, New York and approximately as deep as the Grand Canyon.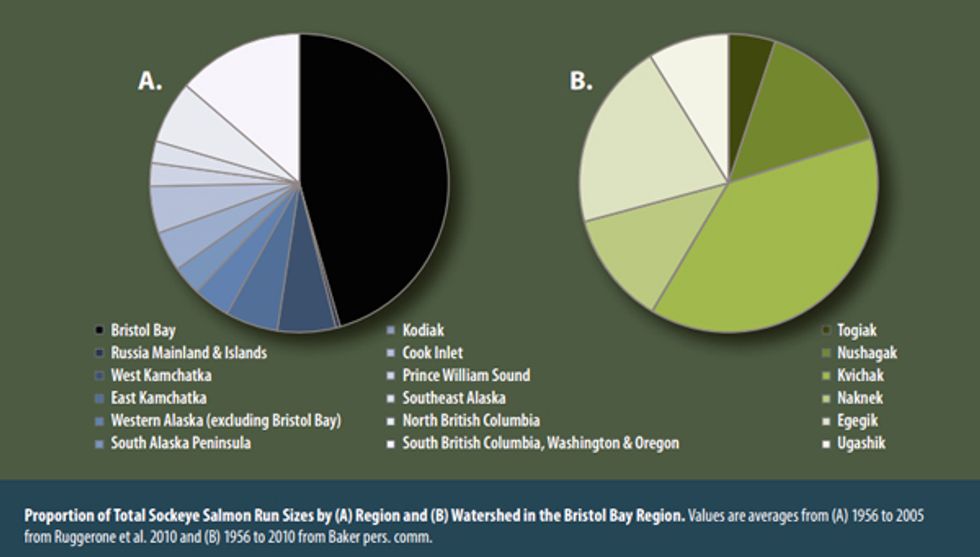 The waste product, weighing in at an estimated 10 billion tons, would sit in slurry ponds that would have the potential to leach into the groundwater and salmon streams. Even a minescule amount of copper entering the stream is enough to threaten salmon streams. If the equivalent of a teaspoon of copper in an Olympic size pool were to enter the stream, that would be enough to throw off the chemical responses a salmon uses to return to the area it was born to spawn itself.
The location of the proposed mine is also problematic due to high wind speeds in the area. The mine would sit in an area that has recorded 130 mph winds, which can carry mine waste into surrounding streams.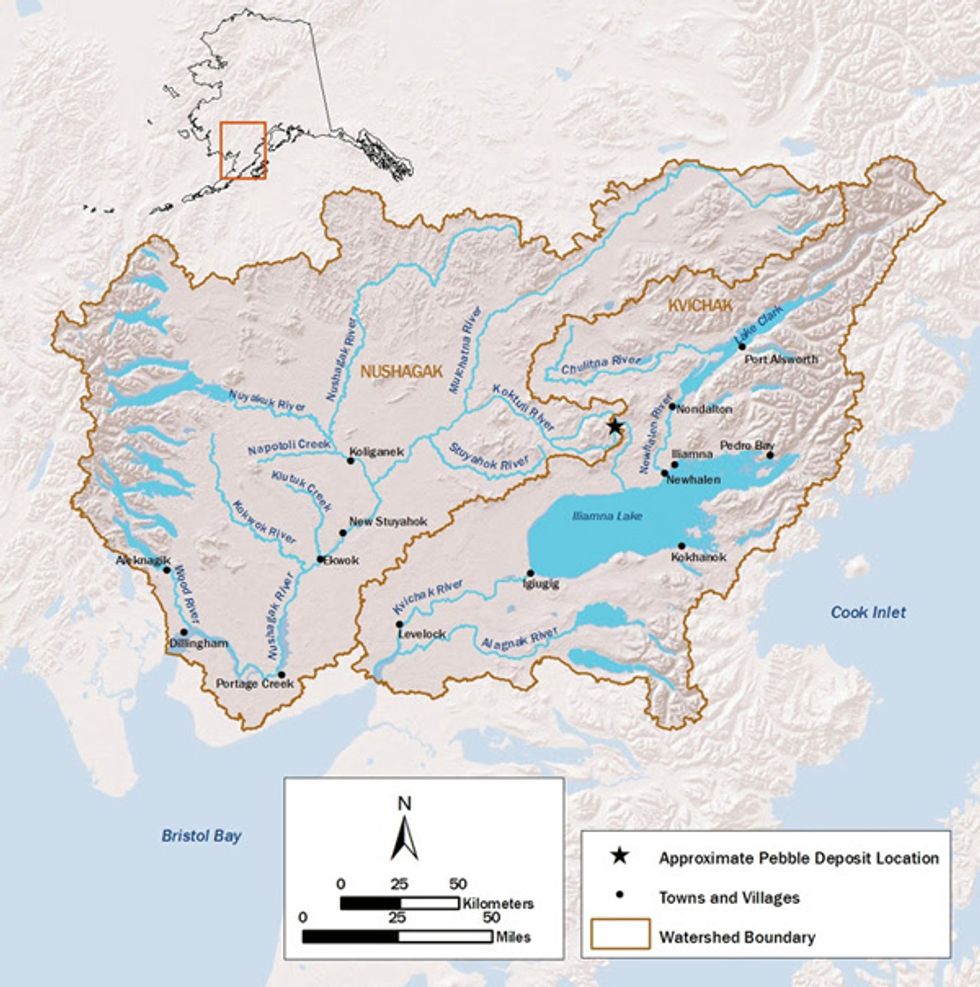 The U.S. Environmental Protection Agency (EPA) has proposed protections to this watershed through the use of the Clean Water Act. Region 10 of the EPA is now requesting public comments regarding the proposed protections for the watershed. The public may submit public comments by clicking here or through the EPA's website before the Sept. 19 deadline or attend a public comments hearing in Anchorage and Bristol Bay.
You Might Also Like
10 Biggest Threats to Human Existence
Poaching to Palm Oil: Tigers at Risk of Extinction
EcoWatch Daily Newsletter