This website uses cookies to ensure you get the best experience while browsing it. By clicking 'Got It' you're accepting these terms.
TAKE ACTION: Prevent the BP Oil Disaster from Happening Again
Apr. 20, 2012 06:38AM EST
Sign this petition today and ask the directors of the Bureau of Safety and Environmental Enforcement and Bureau of Ocean Energy Management to enforce strict regulations that make off-shore drilling safe.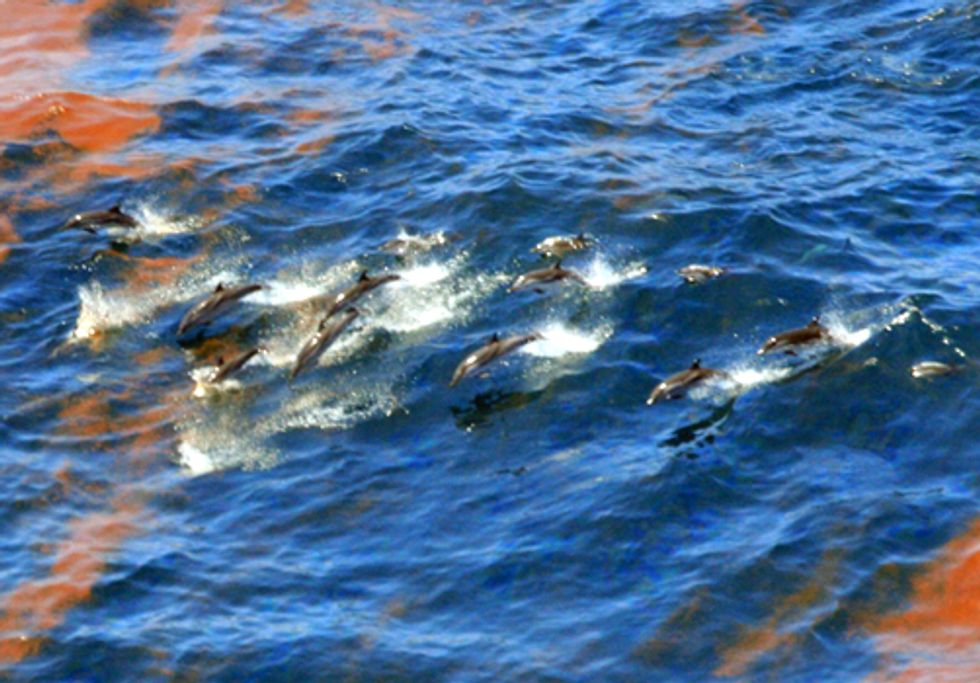 When the Deepwater Horizon rig exploded on April 20, 2010, killing 11 workers and spewing millions of barrels of oil, it left the Gulf and surrounding communities gasping for life support. Gulf Coast families continue to face health and financial crises, and an ecological disaster with an unsympathetic ear from BP's corporate heads.
The incompetent actions of BP purely to maximize their profits have unbelievably and inexcusably cost lives and damaged a family treasure for many.
BP should be held accountable for their actions and the industry as a whole must, at the very least, prove it is capable of protecting human and environmental health before being granted a permit to drill.
We are not better prepared for a disaster now than we were in 2010. "Regulation" has become a dirty word courtesy of oil lobbyists in Washington, D.C. We already know what happens when nobody is watching Big Oil—cutting corners at our expense. It is time we answer back.
Until we can assure the safety of these drilling projects, there should be no more permits granted to BP or any other company. BP's actions cannot be overlooked or written off. Unless permits are enforceable, making rigs safe, reliable and readily monitored, they MUST NOT be granted.
Help us keep our nation's waters safe from irresponsible polluters. This goes beyond the Gulf, what we have seen here could happen in your backyard.
Send a message to Washington asking for strict, enforceable regulations that make off-shore drilling safe for the environment and its people.
Deepwater drilling permits should NOT be issued until the Oil Spill Commission's recommendations are implemented.
--------
Save Our Gulf is an initiative of Waterkeeper Alliance to support the Gulf Waterkeepers directly impacted by the BP oil disaster, including Mobile Baykeeper, Lower Mississippi Riverkeeper, Louisiana Bayoukeeper, Galveston Baykeeper, Apalachicola Riverkeeper, and Emerald Coastkeeper.
EcoWatch Daily Newsletter
A new study shows that half of all Arctic warming and corresponding sea-loss during the late 20th century was caused by ozone-depleting substances. Here, icebergs discharged from Greenland's Jakobshavn Glacier. Kevin Krajick / Earth Institute /
EurekAlert!
The world awakened to the hole in the ozone layer in 1985, which scientists attributed it to ozone depleting substances. Two years later, in Montreal, the world agreed to ban the halogen compounds causing the massive hole over Antarctica. Research now shows that those chemicals didn't just cut a hole in the ozone layer, they also warmed up the Arctic.
Diane Wilson holds up a bag full of nurdles she collected from one of Formosa's outfall areas on Jan. 15. Julie Dermansky / DeSmogBlog
On the afternoon of Jan. 15, activist Diane Wilson kicked off a San Antonio Estuary Waterkeeper meeting on the side of the road across from a Formosa plastics manufacturing plant in Point Comfort, Texas.
After Wilson and the waterkeeper successfully sued Formosa in 2017, the company agreed to no longer release even one of the tiny plastic pellets known as nurdles into the region's waterways. The group of volunteers had assembled that day to check whether the plant was still discharging these raw materials of plastics manufacturing.
Malaysian Environment Minister Yeo Bee Yin (front 2nd L) and officials inspect a container containing plastic waste shipment on Jan. 20, 2020 before sending back to the countries of origin. AFP via Getty Images
The Southeast Asian country Malaysia has sent 150 shipping containers packed with plastic waste back to 13 wealthy countries, putting the world on notice that it will not be the world's garbage dump, as CNN reported. The countries receiving their trash back include the United States, the United Kingdom, France and Canada.
Trump leaves after delivering a speech at the Congress Centre during the World Economic Forum annual meeting in Davos on Jan. 21, 2020. JIM WATSON / AFP via Getty Images