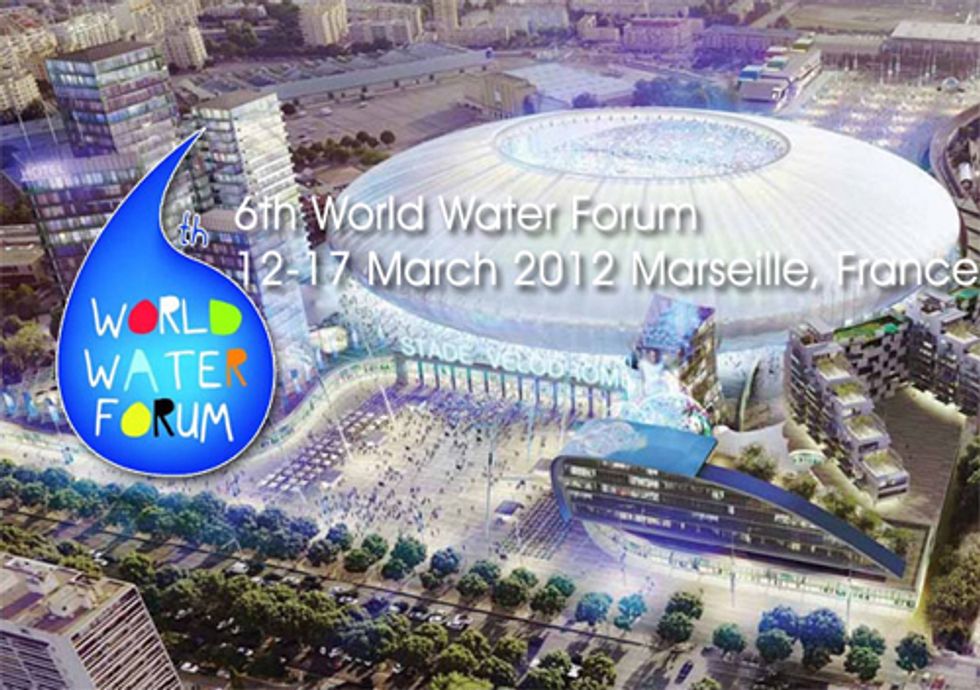 Critics of the triennial World Water Forum are encouraged by the failure on the part of forum organizers to attract large numbers to this year's event taking place March 12-17 in Marseille.
Forum organizers announced at a press conference last week that only 2,000 people had fully registered, while another 2,000 were yet to be confirmed. This falls dismally short of the 20,000 participants that had been anticipated.
The small number of registrations also comes despite the fact that various national, regional and municipal authorities have poured millions of euros of public funds into sponsorship of the event.
"It isn't just the World Water Forum that is failing," says Maude Barlow, senior advisor to the 63rd President of the UN General Assembly. "Water privatization has failed communities around the world and a growing number are now reclaiming control of their water. In this context, it is no surprise that this illegitimate Forum is no longer able to attract attention."
Notably, the Norwegian Ministry of Foreign Affairs has already stated that it will not be attending this year.
At the 2009 World Water Forum in Istanbul, 24 governments signed a counter-declaration recognizing water as a human right in opposition to the forum's official ministerial declaration. And in a scathing criticism of the World Water Forum, then-president of the United Nations General Assembly, Father Miguel d'Escoto Brockmann, called for the UN to hold its own event to address the global water crisis.
"It is significant for the World Water Forum to show signs of crisis in Marseille, which is where the World Water Council was founded," says French MEP Michèle Rivasi. "Re-municipalization is gaining speed in France, regardless of the strong support for privatization from the French government."
Groups from around the world—who view the forum as a corporate tradeshow disguised as a multi-stakeholder conference—are organizing the Alternative World Water Forum (in French, Forum Alternatif Mondial de l'Eau, or FAME). They have invited governments to a consultation with civil society outside the forum on the implementation of the human right to water.
For more information, click here.
EcoWatch Daily Newsletter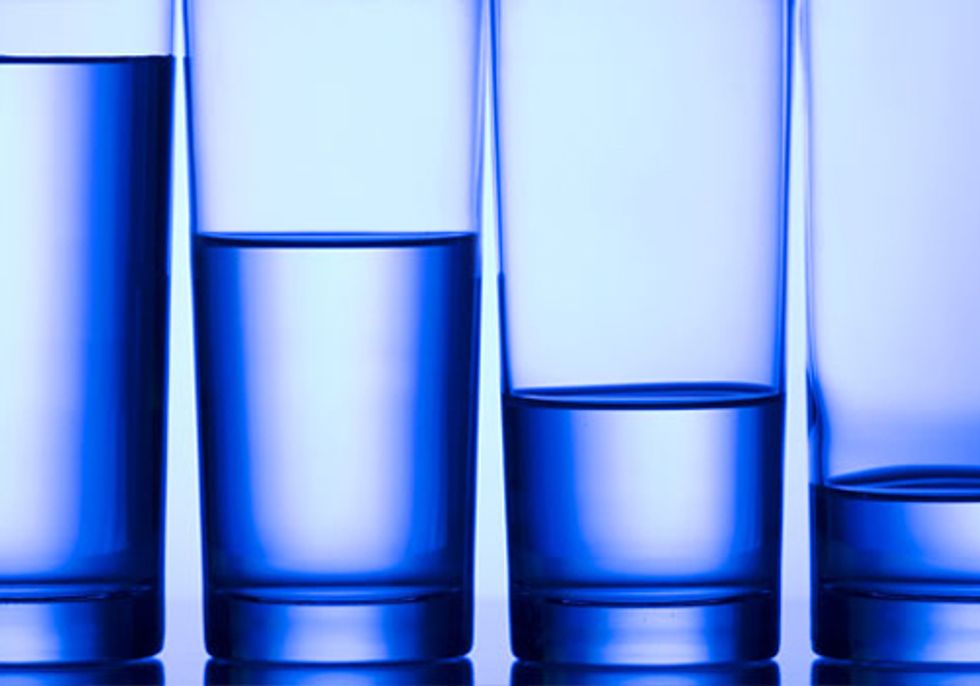 Just 50 days before the World Water Forum and the Alternative World Water Forum take place in Marseille, France, the European Commission has announced formal anti-trust proceedings against French water companies Veolia, Suez and subsidiaries Lyonnaise des Eaux and SAUR.
The commission will examine whether companies have coordinated their behaviour in markets for water and wastewater services in France, in particular, with respect to elements of the price invoiced to final consumers. This follows several unannounced inspections at the companies in April 2010, where Suez was then fined €8 million for breaking a seal placed by the commission during the inspection.
"Food & Water Europe applauds the European Commission for its actions," said Food & Water Europe Executive Director Wenonah Hauter. "This investigation shows why our water services should be publicly owned. The first priority of private water companies is shareholders, not communities. Private operators are known for trimming costs in operation, as well as cutting jobs and raising rates in communities they enter with no consideration for transparency.
"Even though there is strong public resistance to privatization, the public sector is helping the private water companies by providing finance, developing strategies, and even investing in these companies. At the same time, the ownership of private water companies in Europe has become all the more concentrated, overwhelmingly dominated by Veolia and Suez.
"In times of austerity measures and financial crisis, it is all the more important that there is transparency on the pricing of water services, especially when the business of these companies deal with a common good such as water.
"This comes at a bad time for the French water companies who are preparing the World Water Forum in the name of the World Water Council and have already seen their shares drop by around 5 percent following the commission's announcement," concluded Hauter.
For more information, click here.
—————
Food & Water Europe is a program of Food & Water Watch, Inc., a non-profit consumer NGO based in Washington, D.C., working to ensure clean water and safe food in Europe and around the world. We challenge the corporate control and abuse of our food and water resources by empowering people to take action and transforming the public consciousness about what we eat and drink.
Food & Water Watch works to ensure the food, water and fish we consume is safe, accessible and sustainable. So we can all enjoy and trust in what we eat and drink, we help people take charge of where their food comes from, keep clean, affordable, public tap water flowing freely to our homes, protect the environmental quality of oceans, force government to do its job protecting citizens, and educate about the importance of keeping shared resources under public control.