By Jessie Wingard
Scientists are hoping to impregnate the closely-related southern white rhino — the most abundant rhino sub-species in the world — using harvested eggs from the last two northern white rhino cows and frozen sperm collected from four rhino bulls before their deaths, an international science consortium said on Wednesday.
Turning Point in Assisted Reproduction
Two northern white rhino in-vitro embryos were successfully created at Avantea Laboratories in Cremona, Italy.

"These are early embryos that have a very high potential to develop into a baby. [They] have now been put in liquid nitrogen. We have achieved a new life, a new hope for this species," Thomas Hildebrandt, project head at the Leibnitz Institute for Zoo and Wildlife Research, a consortium partner in the project, told DW.
Researchers from Kenya, Italy, the Czech Republic, and Germany are still fine-tuning the implantation procedure before the embryos are transferred into a surrogate mother, but are hopeful a northern white rhino calf can be born via surrogacy within the next three years.
Mother's Bond
The remaining two cows, mother Najin and daughter Fatu, live in a Kenyan sanctuary. The last bull, Fatu's father, Sudan, died in March, 2018.
Genetic reasons mean neither cow can breed.
While Najin and Fatu might not be able to carry the baby, the offspring would still be reliant on them "to pass on their knowledge of how a northern white rhino behaves with their offspring," Hildebrandt added.
Reposted with permission from our media associate DW.
From Your Site Articles
Related Articles Around the Web
EcoWatch Daily Newsletter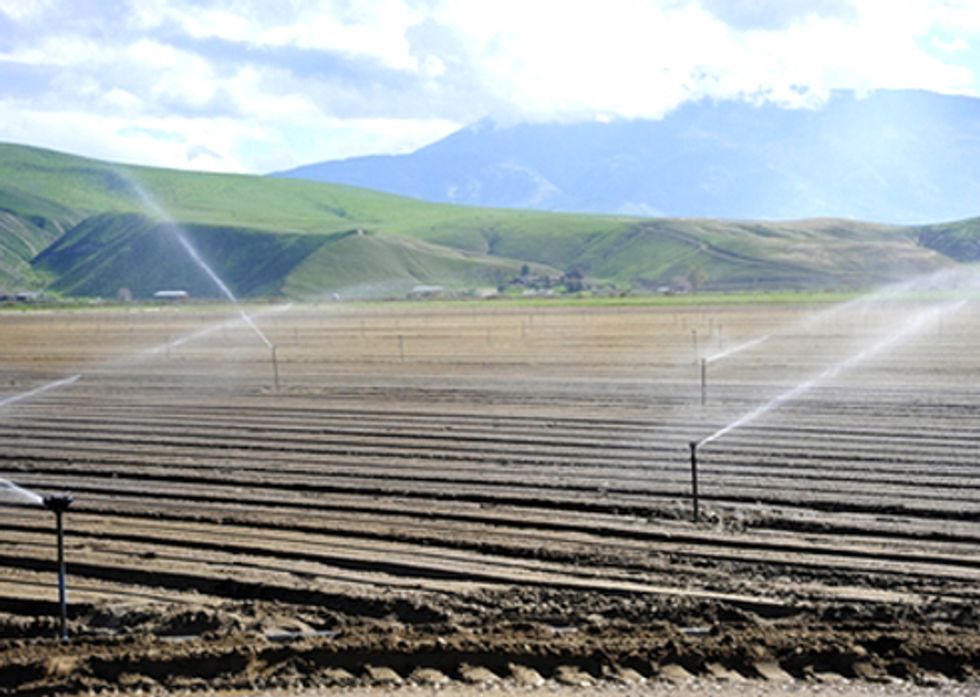 The U.S. House of Representatives will vote this week on an attempted water grab by powerful corporate agribusinesses in California's San Joaquin Valley that threatens to drive salmon runs extinct and reverse decades of laws that protect people, wildlife and water supplies. Among other things, H.R. 1837 would take away 260 billion gallons of water used for saving salmon and other conservation purposes each year and deliver it to water contractors in the Central Valley. It would also eliminate environmental protections for salmon and other endangered species in the San Francisco Bay-Delta and the Sacramento and San Joaquin rivers. The bill goes before the House rules committee on Feb. 28. A vote in the House is expected on Feb. 29.
"This bill is about pure greed and boosting corporate profits for some of the world's wealthiest agribusinesses. In exchange, we'd be sacrificing Central Valley salmon runs and overturning laws that protect water, the environment and ultimately California's people," said Bill Snape, senior counsel at the Center for Biological Diversity. "These water tycoons finally have their dream bill—to get rid of environmental protections and flush the last decade of salmon restoration efforts and water allocation down the drain."
The legislation would nullify existing water rights to guarantee water for politically connected corporations; end restoration of the San Joaquin River and prevent revival of its salmon runs; overturn broadly supported water-use agreements; and threaten California's public water supplies—all to benefit wealthy corporations. It would also likely result in the extinction of economically valuable Central Valley salmon runs.
In a direct threat to state sovereignty, the legislation also proposes to end most of California's authority over the State Water Project and the California Aqueduct, water supply projects funded with bonds approved by California voters and built, managed and regulated by state agencies.
"This bill turns water policies upside down, reversing decades of work by state and federal agencies to restore salmon and other imperiled fish in California," said Snape.
H.R. 1837 is opposed by California's senators, leaders of both state legislative houses, commercial and recreational fishing associations, environmental groups, water districts, local governments and Delta farmers. By preempting and overriding state and federal environmental laws, the bill jeopardizes efforts to restore the Bay-Delta estuary and improve the reliability California's water supplies.
Background
H.R. 1837 would:
Gut the Central Valley Project Improvement Act, requiring 800,000 acre-feet of water per year currently directed to conservation to be delivered instead to Central Valley water contractors (pp. 18 and 20);
Eliminate protections for salmon in the San Francisco Bay-Delta and the Sacramento and San Joaquin rivers while guaranteeing massive water exports from the Delta to politically connected special interests;
Direct any difference in income from selling agricultural water to municipalities to be kept in a "restoration fund" controlled by the contractors, and, for the first time, enable the use of federal funds to construct privately controlled storage facilities;
Invalidate the San Joaquin restoration agreement, a bipartisan, court-approved settlement to restore the San Joaquin that ended 18 years of litigation after the San Joaquin River Restoration Act was approved by Congress in 2009 (p. 25);
Mandate that the Endangered Species Act be considered "fully met" by the project and require new federal permits that can be no more restrictive on water pumping than a 1994 Bay-Delta standard, ignoring 20 years of federal attempts to secure enough water flow to prevent salmon from going extinct (p. 21);
Prohibit the Fish and Wildlife Service from distinguishing between naturally spawned and artificially stocked salmon and steelhead for the purposes of Endangered Species Act compliance (pp. 31-32);
Require the Department of the Interior to approve new water projects and permits within a 45-day window and prohibit the secretary of the Interior from imposing any mitigation for projects harming endangered species, while giving water contracting agencies approval authority (pp. 4-5);
Preempt the state's ability to regulate and control the Central Valley Project and the State Water Project for Endangered Species Act conditions, preempting application of the public trust doctrine for state law as well (p. 22);
Allow privately controlled "joint power authorities," including those involved in water grabs and privatizing public water (such as the Kern Water Bank) to obtain federal funds to build or expand storage projects—a giveaway of taxpayer money to billionaires such as Stewart Resnick and his Kern Water Bank (p. 24);
Rob the Fish and Wildlife Service of restoration funding from money accruing from differences in profit and costs for water transfers between agricultural and municipal users and give it to water contractors (pp. 6, 15 and 31);
Require the Fish and Wildlife Service to provide water contractors with additional 100 percent replacement of "restoration flows" used for fish and wildlife conservation in the San Joaquin river within a year of enactment and prohibit use of any water not from the San Joaquin for that purpose (pp. 28 and 29);
Preempt state authority to regulate water quality in the San Joaquin River beyond the flows and mitigation specified in the new bill (p. 24).
For more information, click here.
waterlust.com / @tulasendlesssummer_sierra .
Each product featured here has been independently selected by the writer. If you make a purchase using the links included, we may earn commission.
The bright patterns and recognizable designs of Waterlust's activewear aren't just for show. In fact, they're meant to promote the conversation around sustainability and give back to the ocean science and conservation community.
Each design is paired with a research lab, nonprofit, or education organization that has high intellectual merit and the potential to move the needle in its respective field. For each product sold, Waterlust donates 10% of profits to these conservation partners.
Eye-Catching Designs Made from Recycled Plastic Bottles
waterlust.com / @abamabam
The company sells a range of eco-friendly items like leggings, rash guards, and board shorts that are made using recycled post-consumer plastic bottles. There are currently 16 causes represented by distinct marine-life patterns, from whale shark research and invasive lionfish removal to sockeye salmon monitoring and abalone restoration.

One such organization is Get Inspired, a nonprofit that specializes in ocean restoration and environmental education. Get Inspired founder, marine biologist Nancy Caruso, says supporting on-the-ground efforts is one thing that sets Waterlust apart, like their apparel line that supports Get Inspired abalone restoration programs.
"All of us [conservation partners] are doing something," Caruso said. "We're not putting up exhibits and talking about it — although that is important — we're in the field."
Waterlust not only helps its conservation partners financially so they can continue their important work. It also helps them get the word out about what they're doing, whether that's through social media spotlights, photo and video projects, or the informative note card that comes with each piece of apparel.
"They're doing their part for sure, pushing the information out across all of their channels, and I think that's what makes them so interesting," Caruso said.
And then there are the clothes, which speak for themselves.
Advocate Apparel to Start Conversations About Conservation
waterlust.com / @oceanraysphotography
Waterlust's concept of "advocate apparel" encourages people to see getting dressed every day as an opportunity to not only express their individuality and style, but also to advance the conversation around marine science. By infusing science into clothing, people can visually represent species and ecosystems in need of advocacy — something that, more often than not, leads to a teaching moment.

"When people wear Waterlust gear, it's just a matter of time before somebody asks them about the bright, funky designs," said Waterlust's CEO, Patrick Rynne. "That moment is incredibly special, because it creates an intimate opportunity for the wearer to share what they've learned with another."
The idea for the company came to Rynne when he was a Ph.D. student in marine science.
"I was surrounded by incredible people that were discovering fascinating things but noticed that often their work wasn't reaching the general public in creative and engaging ways," he said. "That seemed like a missed opportunity with big implications."
Waterlust initially focused on conventional media, like film and photography, to promote ocean science, but the team quickly realized engagement on social media didn't translate to action or even knowledge sharing offscreen.
Rynne also saw the "in one ear, out the other" issue in the classroom — if students didn't repeatedly engage with the topics they learned, they'd quickly forget them.
"We decided that if we truly wanted to achieve our goal of bringing science into people's lives and have it stick, it would need to be through a process that is frequently repeated, fun, and functional," Rynne said. "That's when we thought about clothing."
Support Marine Research and Sustainability in Style
To date, Waterlust has sold tens of thousands of pieces of apparel in over 100 countries, and the interactions its products have sparked have had clear implications for furthering science communication.
For Caruso alone, it's led to opportunities to share her abalone restoration methods with communities far and wide.
"It moves my small little world of what I'm doing here in Orange County, California, across the entire globe," she said. "That's one of the beautiful things about our partnership."
Check out all of the different eco-conscious apparel options available from Waterlust to help promote ocean conservation.
Melissa Smith is an avid writer, scuba diver, backpacker, and all-around outdoor enthusiast. She graduated from the University of Florida with degrees in journalism and sustainable studies. Before joining EcoWatch, Melissa worked as the managing editor of Scuba Diving magazine and the communications manager of The Ocean Agency, a non-profit that's featured in the Emmy award-winning documentary Chasing Coral.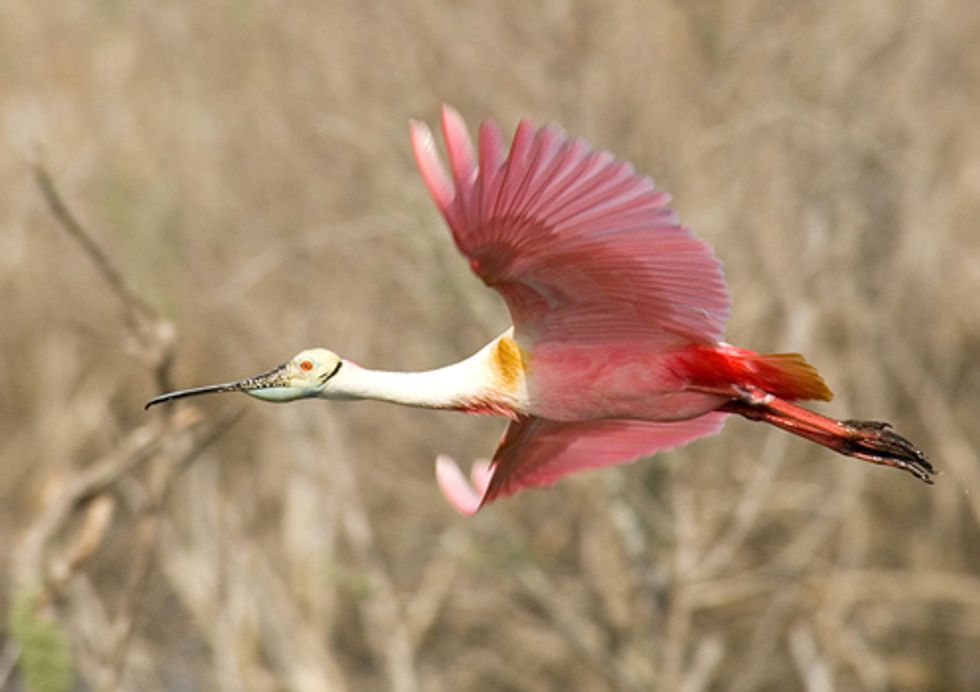 The Conservation Fund and the U.S. Fish and Wildlife Service (FWS) on Feb. 21 announced the purchase of 4,471 acres of unique Columbia Bottomlands habitat near West Columbia. This acquisition will permanently protect a diverse freshwater wetland and the Brazos River floodplain forest surrounding Eagle Nest Lake for wildlife, public recreation and education.
"The service is excited about the opportunity that conservation of Osceola Plantation will provide for wildlife and visitors; including restoring the emergent marsh to provide freshwater habitat for thousands of wintering ducks and geese and restoring one thousand acres of diverse native prairie habitat where one day an Attwater's prairie chicken may once again be heard," said Jennifer Sanchez, refuge manager of the Texas Mid-Coast NWR Complex, which includes San Bernard National Wildlife Refuge (NWR).
The property, known as the Osceola Plantation, features one of the largest natural lakes in the coastal region. The tract's unique and diverse habitat features coastal prairie, river bottom forests, freshwater wetland and open water. The habitat is a magnet for migratory land birds, wintering sparrows, shorebirds and waterfowl, including the Mottled Duck, a species in sharp decline.
The Conservation Fund has conveyed the tract to the FWS for incorporation into the San Bernard NWR as part of the FWS's Austin's Woods/Columbia Bottomlands Conservation Plan—an effort to conserve 70,000 acres of bottomland hardwood forests and other associated habitats vital for approximately 29 million migrant birds. As one of the "birdiest" spots in the world, the Texas Gulf Coast brought in $2.9 billion in revenue for the state from wildlife watching in 2006. These low-lying forests loved by birds also help to clean the water on its way through to the Gulf of Mexico, improving conditions for aquatic life and the multimillion-dollar seafood industry.
The U.S. Department of Agriculture's Natural Resources Conservation Service designated funds for the protection of the property with a conservation easement through its Wetlands Reserve Program. In 2009, the U.S. Congress approved funding for the purchase of the property through the Land and Water Conservation Fund. A North American Wetlands Conservation Act grant and $3 million from the Migratory Bird Conservation Commission's Federal Duck Stamp program were also approved for this conservation effort. In addition, generous private donations from Houston Endowment, Inc.; The Brown Foundation, Inc.; The Trull Foundation; Malcolm C. Damuth Foundation; The Jacob and Teresa Hershey Foundation; George and Mary Josephine Hamman Foundation and the Great Texas Birding Classic helped make this acquisition possible.
"The San Bernard National Wildlife Refuge has attracted visitors from around the world," said U.S. Sen. Kay Bailey Hutchinson (R-TX). "Today's welcome announcement assures that this wildlife refuge and its unique habitat are protected for future generations to enjoy."
"This project attracted the attention of so many partners because of its beauty, habitat diversity, recreational potential and proximity to the Houston metroplex," said Julie Shackelford, Texas programs director of The Conservation Fund. "With key support from the National Fish and Wildlife Foundation and all of our partners, we were finally able to facilitate its permanent protection."
 For more information, click here.
—————
The San Bernard NWR is one of three refuges that make up the Texas Mid-Coast National Wildlife Refuge Complex and form a vital area of coastal wetlands harboring more than 300 bird species. The complex serves as an end point of the Central Flyway for waterfowl in winter, and an entry point for neotropical migratory songbirds tired from a 600-mile Gulf crossing from Mexico's Yucatan Peninsula. Located just south of Houston, the refuge complex offers a haven for both wildlife and people. The public is welcome at several locations across San Bernard NWR, providing opportunities to encounter marsh, prairie and forest ecosystems.
At The Conservation Fund, we combine a passion for conservation with an entrepreneurial spirit to protect your favorite places before they become just a memory. A hallmark of our work is our deep, unwavering understanding that for conservation solutions to last, they need to make economic sense. Top-ranked, we have protected nearly 7 million acres across America.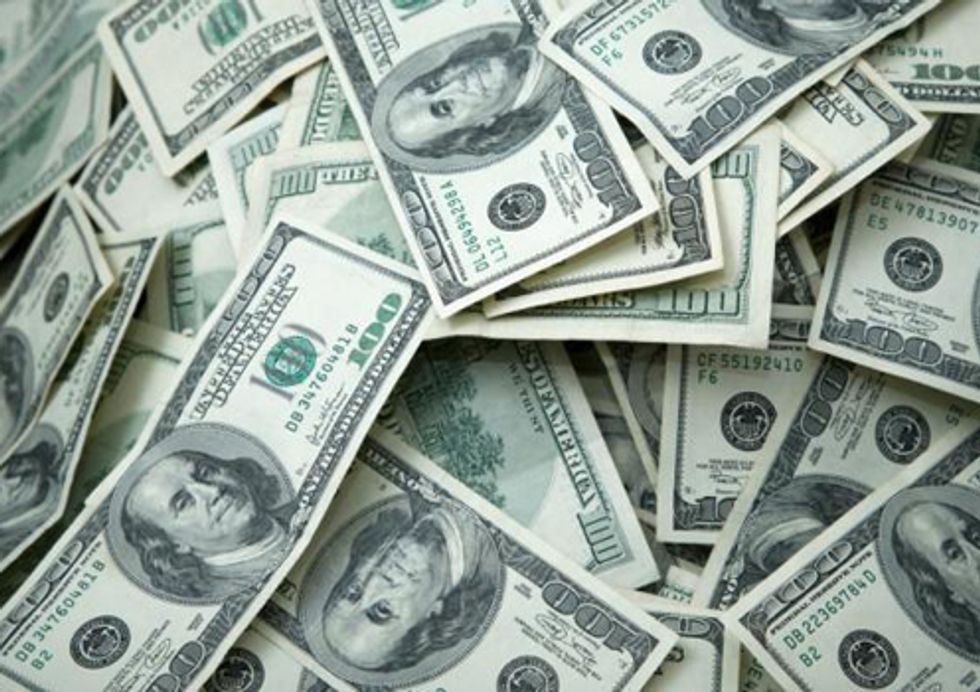 The annual "Green Budget" report, sent to Congress Feb. 10, outlines key federal investments and cuts that will keep air and water clean, and wildlife and outdoor spaces protected.
The Natural Resources Defense Council and more than 30 environmental organizations delivered the report to lawmakers as they begin to work on the Fiscal Year 2013 budget process.
The following is a statement from Natural Resources Defense Council Legislative Director Scott Slesinger on the report:
"It's critically important to continue investing wisely in conservation, environmental protection and clean energy programs. That's precisely what the Green Budget does. It recommends adequate funding to continue enforcing our bedrock environmental protection laws, helps communities meet clean water standards, supports research and deployment of renewable energy and promotes programs that save energy and lessen our dependence on dirty fossil fuels. Ours is a budget that balances the needs of today with the wellbeing of future generations."
A full copy of the Green Budget report can be found by clicking here.
For more information, click here.
—————
The Natural Resources Defense Council (NRDC) is an international nonprofit environmental organization with more than 1.3 million members and online activists. Since 1970, our lawyers, scientists, and other environmental specialists have worked to protect the world's natural resources, public health, and the environment. NRDC has offices in New York City, Washington, D.C., Los Angeles, San Francisco, Chicago, Livingston, Montana, and Beijing.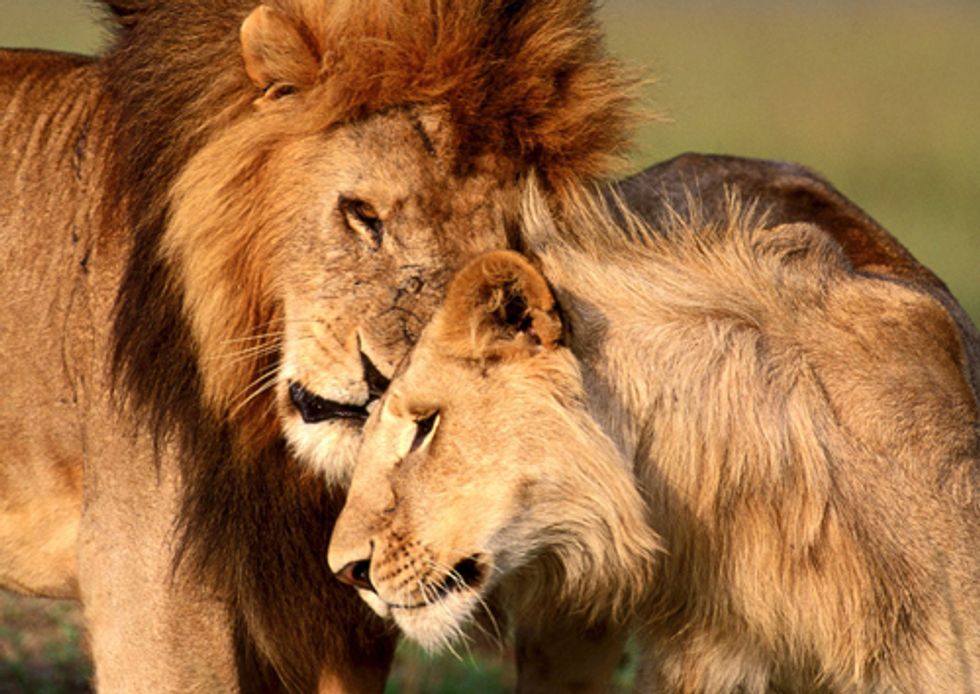 So you think you've had some strange dates? This Valentine's Day, The Nature Conservancy compiled the top 10 most bizarre examples of love in the wild.
"Nature can get pretty wild, especially when love is in the air," said Terry Sullivan, director of The Nature Conservancy in New Mexico.
Unfortunately, many of these creatures are at risk of disappearing forever because of habitat loss, climate change, and other threats.
"Here in New Mexico, the lesser prairie chicken faces an uncertain future because of loss of habitat," said Tish McDaniel, southern short grass project director for New Mexico's Conservancy. "As much as 90 percent of the lesser's habitat has been lost due to fragmentation. We are out of balance."
The lesser prairie chicken is renowned for the extraordinary dance that it performs as part of its mating ritual. To make sure these incredible animals survive in the future, The Nature Conservancy is protecting habitat on the Milnesand Prairie Preserve, the heart of the prairie chicken population. We also collaborate with partners, including landowners, ranchers and farmers, to access funding for habitat restoration projects. Plus, the conservancy, in concert with others, is restoring abandoned oil and gas roads and removing invasive shrubs and non-native trees.
 "Nature is powerful, but for many animals their future depends not only on their mating prowess but on what help we give them," McDaniel added. "If we don't act now to protect the lands these iconic creatures call home, they may not be around for future generations to witness their spectacular mating dances."
In an effort to raise awareness about the importance of protecting prairie chickens, the conservancy partners with the community of Milnesand, the New Mexico Department of Game and Fish Department and Grasslands Charitable Foundation for the 11th Annual High Plains Prairie Chicken Festival on April 20-22. 
In addition to the incredible displays of our own lesser prairie chicken, here are 10 other bizarre mating practices from around the planet:
1) Deep sea angler fish—"Losing yourself in love"
Male anglerfish bite their mates and permanently fuse to their bodies. Over time, the male's brain, eyes and organs dissolve until he turns into a small lump, releasing sperm whenever the female is ready to lay eggs. Scientists first thought the lumps were fins before discovering they were the males. 
2) Prairie Chickens—"Strut Your Stuff"
Male prairie chickens attract females with loud "booming" noises that can be heard miles away. They also perform an elaborate dance—lowering their heads, erecting their neck feathers, inflating orange air sacks, dropping their wings and pointing their tails, all while frantically stamping their feet. 
3) American Burying Beetle—"Family Oriented"
American burying beetles not only are monogamous but also raise their children together. Expectant parents bury dead birds or mice and lay eggs nearby. The parents lie on their backs and use their legs like a conveyor belt to move carcasses up to 200 times their own weight. Once hatched, larvae feed on the carcass or the parents rub their wings together to call the larvae and regurgitate meat into their mouths. 
4) Freshwater mussels—"The bait and switch"
Male mussels release sperm into the water, which females capture downstream. Larvae hatch inside the females' shells but must then attach to a fish to grow. To lure fish, mother mussels wave appendages that look like worms, crayfish or other bait. Some emit a smell of rotting flesh to attract scavenger fish. When fish approach, the mussels shoot the larvae onto the fish. 
5) Prairie Vole—"Born to be Faithful"
Unlike most rodents, prairie voles are monogamous. Scientists have discovered that prairie vole faithfulness is caused by hormone receptors located in their brain's reward centers, giving them the sense of pleasure from monogamy. 
6) Bower birds—"Bachelor Pads"
Male bowers of Australia and New Guinea build large and elaborate bachelor pads on forest floors, decorated with flowers, leaves, shells and even stolen coins—anything they think will attract a mate. Some paint the walls with chewed berries, others build lawns of moss. Drab males build the flashiest pads to compensate for their dull colors. 
7) Lions—"One Track Mind"
When lions mate, the coupling usually lasts only about 20 seconds. But the pair will repeat the act every 20 minutes or so—sometimes up to 40 times a day. This will continue for three to seven days straight, with the male and female neglecting to hunt or eat during the entire time.
8) Tree crickets—"Smooth talker"
Male crickets bite holes in leafs to amplifier their love songs and attract females. Once they mate, however, male sperm packets don't fit inside the females' bodies so a portion hangs out. The ever-ravenous females try to eat the packet before fertilization can occur. To distract her, the male sings and secretes a tasty goo from his back, feeding her until the eggs are fertilized. 
9) Day Octopus—"Keep Your Distance"
Female day octopi are known to eat their partners after mating, so the males keep their distance. When a male finds a female, he extends one arm and waves. If she responds, he uses his arm to place a sperm packet under the female's body covering. The octopi stay at an arm's length—appearing as though they are holding hands. 
10) Little Brown Bats—"Waiting for the Right Time"
Because these bats mate in the autumn—but hibernate during winter—females store sperm for seven months to delay pregnancy until springtime. While bats normally hang upside down, females stand upright to give birth and catch their babies in a membrane between their legs. Newborns cling to their mothers even during nighttime flights as they search for food.
For more information, click here.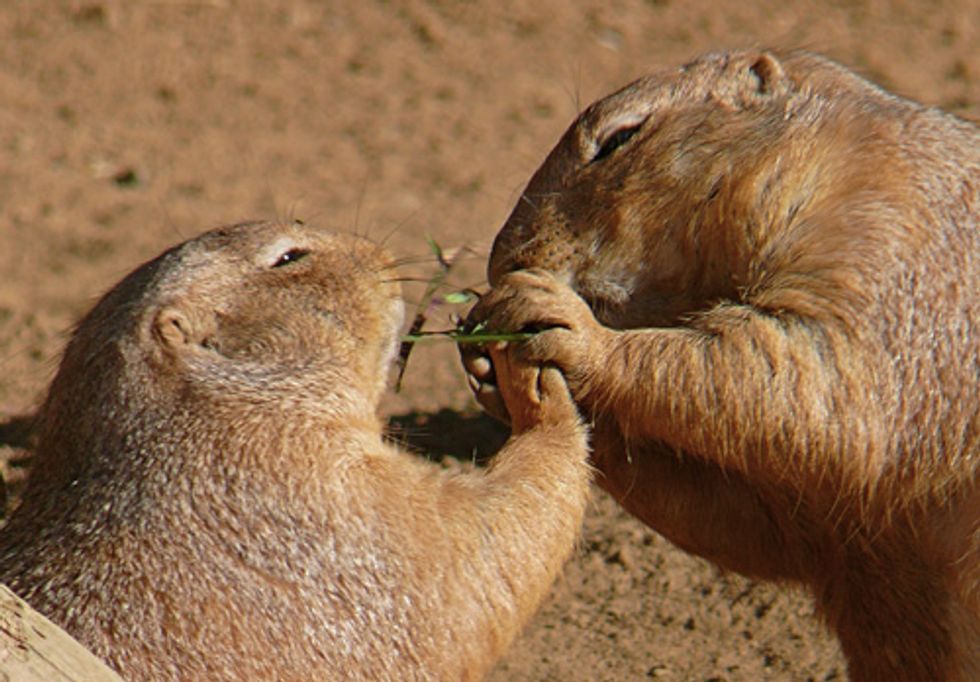 WildEarth Guardians released its fifth annual Report from the Burrow Feb. 2, finding that government agencies are generally doing a poor job of managing prairie dogs and their habitat. The report evaluates state and federal management of prairie dogs in 2011. While there were a few success stories to report, most federal agencies and states received middling to failing grades for their management of these species.
"Despite being essential to a healthy grassland ecosystem, prairie dogs are not getting the protection they deserve," said Taylor Jones, endangered species advocate for WildEarth Guardians.
The Report from the Burrow is annually released on "Prairie Dog Day"—Groundhog Day in the West. While famous Punxsutawney Phil entertains us, foretelling the length of winter, the status of our prairie dog populations has more serious implications for the future of western grassland ecosystems.
The report grades federal agencies and twelve states based on a number of criteria, including habitat conservation and planning, the existence of shooting regulations, whether they allow poisoning to control prairie dogs, and how vigorously they address plague in prairie dog colonies. Where possible, each state and federal agency had opportunity to review and offer input on the report.
Arizona and the National Park Service each earned a grade of "B" for their policies that promote prairie dog restoration, conservation and education. Unfortunately, every other agency and state scored middling to poorly on the report card. The U.S. Environmental Protection Agency, which regulates the use of toxicants, received an "F" for approving Rozol for use as a prairie dog poison without consulting the U.S. Fish and Wildlife Service on possible impacts to other species. Three states also received failing grades for their mismanagement of prairie dogs—Nebraska and North and South Dakota.
"We give credit where credit is due," said Jones. "But many federal agencies and states are failing prairie dogs, and we're not afraid to say so. They must do better to conserve these critically important species."
Scientists consider prairie dogs keystone species. Like the keystone that supports an archway, prairie dogs support whole ecosystems. Prairie dogs fertilize and aerate the soil, reduce noxious weeds, and clip the top parts of forage, creating a shorter but more nutrient-rich blade of grass. Large herbivores including elk and bison often prefer to graze on prairie dog towns. Prairie dog burrows provide habitat for numerous reptiles, amphibians, and invertebrates. Prairie dogs are an important food source for a wide variety of species including hawks, eagles, coyotes, foxes, and badgers. Approximately 150 species benefit from prairie dogs and the habitat they create. Yet prairie dog numbers have declined dramatically within the last 150 years due to poisoning, shooting, farming and other types of habitat loss, and plague, an exotic disease that is extremely lethal to prairie dogs.
"A landscape without prairie dogs is a landscape in poverty," according to Jones. "Prairie dogs support a broad diversity of species and deserve strong protections in recognition of their importance to the prairie ecosystem." 
Success Stories
Amidst a generally bleak assessment, this year's report highlights some success stories in prairie dog conservation. A team of scientists is developing and testing a sylvatic plague vaccine that could mitigate one of the greatest threats to prairie dogs—plague, which was inadvertently introduced to North America in the early 1900's and is transmitted through the bites of infected fleas. Prairie dogs have no natural immunity to plague, and an outbreak can rapidly cause 90 percent mortality or more in a colony. The vaccine, developed by scientists at the U.S. Geological Survey National Wildlife Health Center, in collaboration with colleagues at other federal agencies and the University of Wisconsin, has proven effective in laboratory tests. It is now undergoing field safety trials.
Arizona, which consistently leads western states on the report card, was graded a "B" for its continuing work to reintroduce black-tailed prairie dogs, which were extirpated from the state in the early 1900s. The Town of Telluride, Colorado, in partnership with WildEarth Guardians, crafted a "natural dispersal" management plan that prohibits lethal control of prairie dogs on the town's valley floor open space and allows the prairie dogs to expand their habitat. The Southern Plain Land Trust is working to protect habitat for prairie dogs in southeastern Colorado, and the U.S. Forest Service is facilitating relocation of prairie dogs in Thunder Basin National Grassland in Wyoming. The report also offers tips for coexisting with prairie dogs on your own property.
The Report Card
State or Federal Agency                           Grade
Bureau of Land Management                          D-
Environmental Protection Agency                  F
National Park Service                                         B
U.S. Forest Service                                              C
U.S. Fish and Wildlife Service                           D+
U.S.D.A. Wildlife Services                                  F
Arizona                                                                   B
Colorado                                                                 C
Kansas                                                                     D-
Montana                                                                  D
Nebraska                                                                  F
New Mexico                                                             D-
North Dakota                                                           F
Oklahoma                                                                 C
South Dakota                                                           F
Texas                                                                         D+
Utah                                                                           C-
Wyoming                                                                  D-
For more information, click here.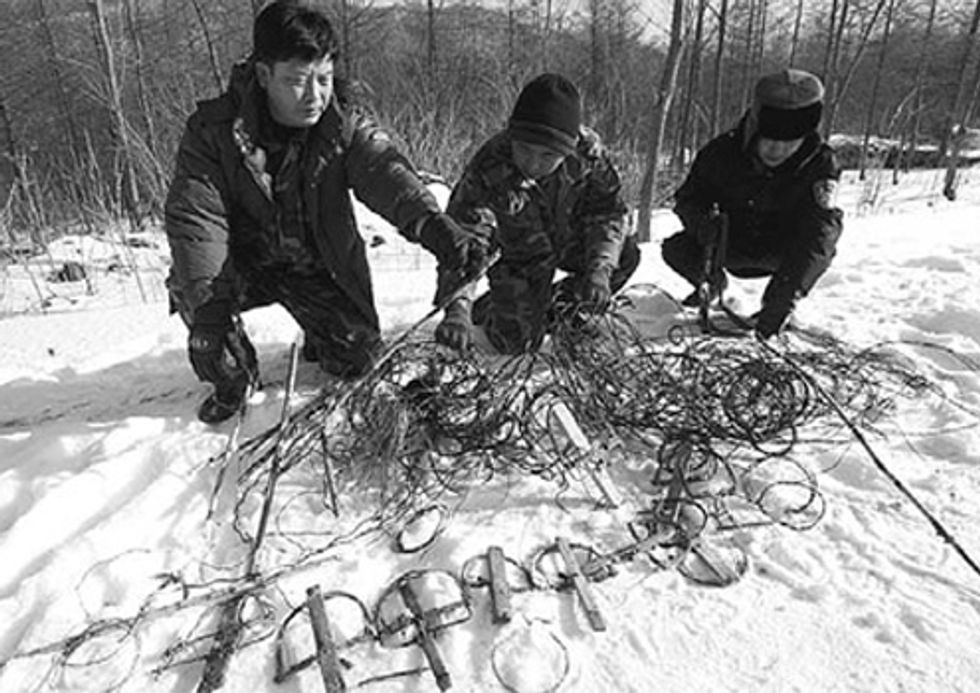 The Wildlife Conservation Society (WCS) announced Jan. 31 that a group of volunteers working in northeast China have cleared 162 illegal wire snares in an ongoing effort to protect the nation's remaining population of critically endangered Amur (Siberian) tigers.
The group, which concluded their campaign Jan. 13, braved freezing temperatures and deep snow as they searched the northeastern province of Heilongjiang to clear snares set by poachers. Fifty-nine volunteers, including doctors, computer engineers, public servants and college students, worked side by side with WCS staff in the six-day event.
"It's heartening to see a new generation of environmentally committed young Chinese willing and able to volunteer their time to do something challenging but important for their country's natural heritage," said Joe Walston, WCS director of Asia Programs. "Tigers need our help whether it's from grass roots efforts like these or governments putting more funding toward enforcement."
The snares are set to catch animals like rabbits and roe deer, but they sometimes catch tigers. Last October, a tiger was found dead in a snare near the city of Mishan in Heilongjiang Province.
The snare removal campaign was organized by WCS, Harbin Newspaper Company, the Forestry Department of Heilongjiang Province, and the Forestry Industry Bureau of Heilongjiang Province.
Amur tigers exist in very low numbers in China, though conservationists are encouraged by increasing signs of these big cats as they venture from the nearby Russian Far East where several hundred remain. This region is critically important in stemming the poaching and illegal trade of tiger parts. Several U.S. government agencies have played a vital role in supporting those efforts, including the U.S. State Department, U.S. Forest Service, and U.S. Fish and Wildlife Service.
Latest reports by WCS suggest that fewer than 3,500 tigers remain in the wild—1,000 are breeding females.
For more information, click here.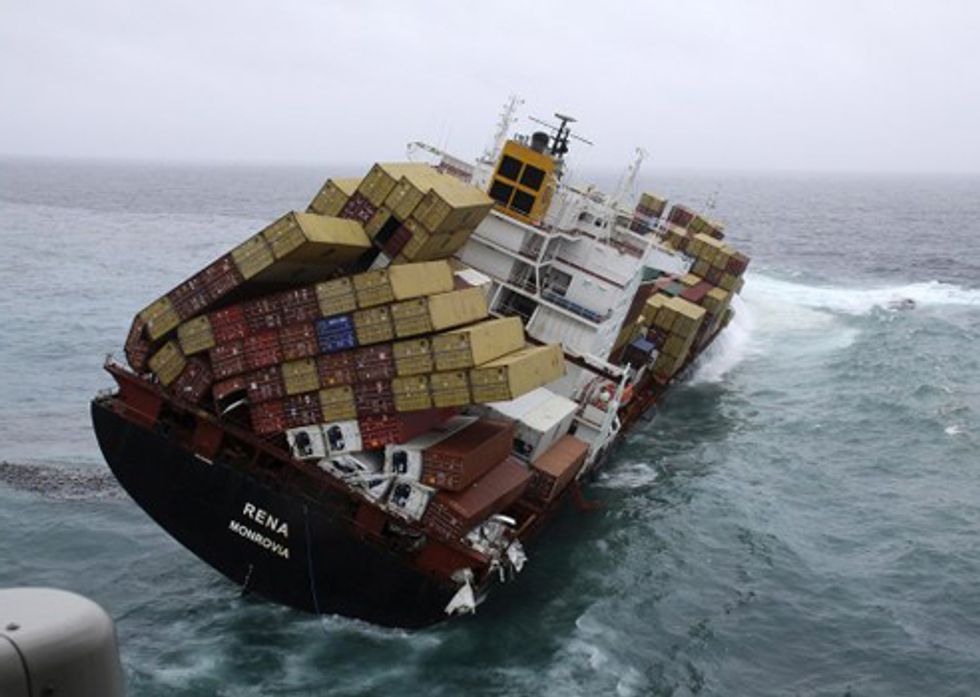 The number of oiled wildlife reported dead is a tiny fraction of the true figure killed by the Rena oil spill, World Wildlife Fund (WWF)-New Zealand said Jan 13.
The conservation organisation said that the tragedy should act as a wake up call for government, yet its recent proposed legislation for New Zealand's offshore environment does little to protect wildlife from future oil spills.
Maritime New Zealand reported Jan. 12 that 45 dead oiled birds have been collected by wildlife recovery teams since the beginning of the week when the stern section of the storm-battered Rena began to sink, releasing more oil and littering the ocean with debris and containers. The current total number of dead wildlife recorded stands at 2066.
"The true number of wildlife killed by the spill will be far greater than the numbers recovered—the corpses the teams are collecting are the tip of the iceberg, and of course the number of animals affected by the spill is greater still," said WWF-New Zealand Marine Programme Manager Rebecca Bird. "Our main concern remains the long term impacts of the oil spill on the environment. This latest release of oil occurred during a significant storm, so oiled birds would have drowned more quickly and many will disappear from view. The vessel breaking up, discharging more oil and harming more wildlife clearly puts more pressure on an already damaged environment. However, if this had happened before the majority of the oil was removed, it would have been an even greater catastrophe," she said.
WWF said wildlife recovery efforts it had observed first-hand, which were led by the National Oiled Wildlife Recovery Team coordinated by Maritime New Zealand are "world class," and praised the dedication and professionalism of the staff involved.
"The speed with which the wildlife response teams recovered oiled wildlife, and the high standard of expertise from those involved—from local volunteers to wildlife professionals—is world class," said Ms. Bird. "The teams out in the field recovering wildlife affected by the spill and those at the recovery centre caring for and restoring the animals to health have worked tirelessly and with sound judgment—you couldn't find a better operation anywhere in the world."
The conservation organisation says the tragedy should be a wake up call for government, yet proposed legislation governing New Zealand's offshore environment—the government's Exclusive Economic Zone and Continental Shelf (Environmental Effects) Bill—will fail to protect wildlife from future spills. WWF-New Zealand Marine Advocate Bob Zuur said:
"At a time when we are counting the cost of the Rena oil spill, the government's draft legislation for environmental controls in our offshore environment does little to prevent future spills killing more wildlife. It appears that its primary purpose is to smooth the way for the government's Petroleum Action Plan which aims to attract more oil and gas exploration in our oceans," he said. "It will allow petroleum development in areas which are so significant for wildlife they should be never be exploited—the equivalent of allowing mining in national parks."
Currently, the draft legislation does nothing to prevent risky activities such as offshore mining in sensitive areas of the ocean which are home to unique wildlife. WWF is calling for the government to set aside regions of outstanding biodiversity in marine reserves, or national parks of the sea, separate high risk activities from important vulnerable areas of ocean, and specify mandatory areas to be avoided by shipping such as currently exist around the Three Kings Islands, Poor Knights and in Taranaki.
"The Rena oil spill is a tragedy in itself for the wildlife harmed and killed, the damage to the environment, and the impact on the local community. The government should shelve plans to open up more of New Zealand's oceans for deep sea oil and gas drilling, at least until it is willing to draft legislation that will protect the vulnerable ocean environment," said Mr. Zuur.
WWF is calling on the government to protect areas important for wildlife, and strengthen the legislation, reducing the risk of spills happening. "Failure to do so would be a kick in the teeth to all those who are working to clean up their beaches and recover wildlife following the Rena spill," said Mr. Zuur.
Submissions on the government's Exclusive Economic Zone and Continental Shelf (Environmental Effects) Bill close Jan. 27.
For more information, click here.