This website uses cookies to ensure you get the best experience while browsing it. By clicking 'Got It' you're accepting these terms.


The best of EcoWatch, right in your inbox. Sign up for our email newsletter!
Hiking the Savage River Loop in Denali National Park and Preserve, Alaska.
Lian Law / NPS
By Brad Daniel, Andrew Bobilya and Ken Kalisch
Today Americans live in a world that thrives on being busy, productive and overscheduled. Further, they have developed the technological means to be constantly connected to others and to vast options for information and entertainment through social media. For many, smartphones demand their attention day and night with constant notifications.
Researchers reporting in the journal Current Biology show catastrophic declines in wilderness areas around the world over the last 20 years. They demonstrate alarming losses comprising a tenth of global wilderness since the 1990s—an area twice the size of Alaska and half the size of the Amazon. The Amazon and Central Africa have been hardest hit.
The findings underscore an immediate need for international policies to recognize the value of wilderness areas and to address the unprecedented threats they face, the researchers say.
The findings underscore an immediate need for international policies to recognize the value of wilderness areas and to address the unprecedented threats they face, the researchers say. Wildlife Conservation Society
"Globally important wilderness areas—despite being strongholds for endangered biodiversity, for buffering and regulating local climates, and for supporting many of the world's most politically and economically marginalized communities—are completely ignored in environmental policy," said Dr. James Watson of the University of Queensland in Australia and the Wildlife Conservation Society in New York.
"Without any policies to protect these areas, they are falling victim to widespread development. International policy mechanisms must recognize the actions needed to maintain wilderness areas before it is too late. We probably have one to two decades to turn this around."

Watson said much policy attention has been paid to the loss of species, but comparatively little was known about larger-scale losses of entire ecosystems, especially wilderness areas which tend to be relatively understudied. To fill that gap, the researchers mapped wilderness areas around the globe, with "wilderness" being defined as biologically and ecologically intact landscapes free of any significant human disturbance. The researchers then compared their current map of wilderness to one produced by the same methods in the early 1990s.
Wildlife Conservation Society
This comparison showed that a total of 30.1 million km2 (around 20 percent of the world's land area) now remains as wilderness, with the majority being located in North America, North Asia, North Africa and the Australian continent. However, comparisons between the two maps show that an estimated 3.3 million km2 (almost 10 percent) of wilderness area has been lost in the intervening years. Those losses have occurred primarily in South America, which has experienced a 30 percent decline in wilderness, and Africa, which has experienced a 14 percent loss.
Wildlife Conservation Society
"The amount of wilderness loss in just two decades is staggering," Dr. Oscar Venter of the University of Northern British Colombia said.
"We need to recognize that wilderness areas, which we've foolishly considered to be de-facto protected due to their remoteness, is actually being dramatically lost around the world. Without proactive global interventions we could lose the last jewels in nature's crown. You cannot restore wilderness, once it is gone, and the ecological process that underpin these ecosystems are gone, and it never comes back to the state it was. The only option is to proactively protect what is left."

Watson says that the United Nations and others have ignored globally significant wilderness areas in key multilateral environmental agreements and this must change.
"If we don't act soon, there will only be tiny remnants of wilderness around the planet, and this is a disaster for conservation, for climate change and for some of the most vulnerable human communities on the planet," Watson said. "We have a duty to act for our children and their children."
EcoWatch Daily Newsletter
This week, Rep. Marcia Fudge (D-OH) will vote on a bill that includes a measure to open the Arctic National Wildlife Refuge to oil drilling. The Arctic Refuge is our greatest wilderness icon and is home to caribou, polar bears and hundreds of bird species that migrate to all 50 states and six continents. It's a pristine, intact ecosystem that is unparalleled in North America, and for the first time in six years, pro-drilling Representatives are pushing to open this amazing place to Big Oil's dirty, dangerous drills.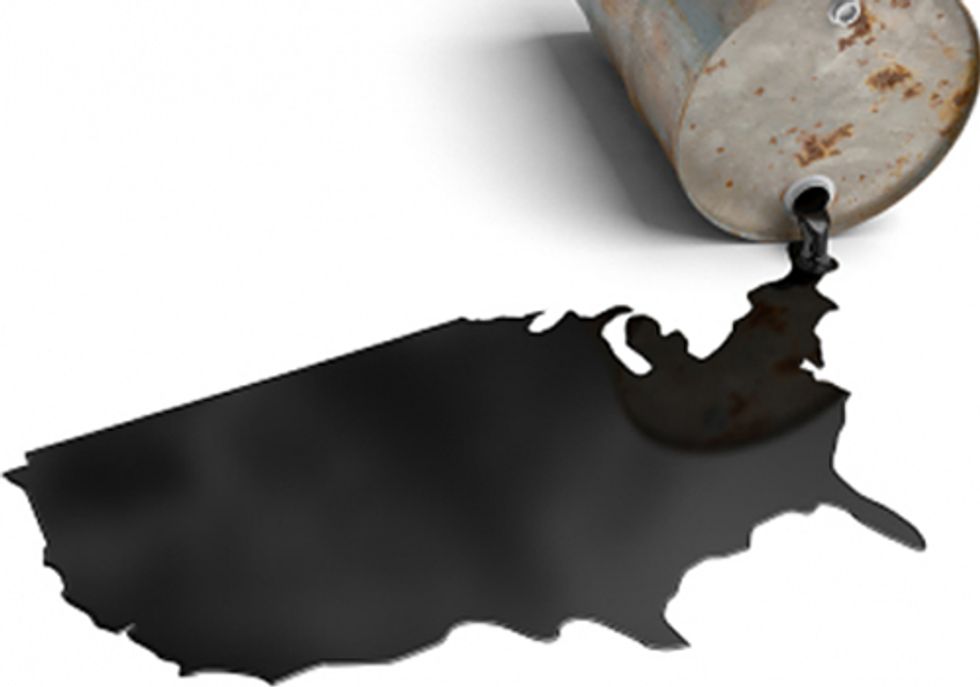 On Jan. 31, Rep. John Mica (R-FL), chairman of the House of Representatives Transportation and Infrastructure Committee, officially introduced a major transportation reauthorization bill. The overall plan for the bill includes proposals to open the Atlantic and Pacific coasts as well as the pristine Arctic National Wildlife Refuge to drilling, and to open landscapes in Colorado, Utah and Wyoming to oil shale extraction. At the same time, it cuts all funding for biking and walking safety and cripples environmental review for transportation projects. On top of this, Speaker of the House John Boehner (R-OH) has said that he would attach approval of the Keystone XL tar sands pipeline to this bill if it were not otherwise immediately approved. John Cross, federal transportation advocate with Environment America, issued the following response:
"Transportation is responsible for one-third of our global warming pollution and two-thirds of our dangerous dependence on oil, but it doesn't have to be this way—we can invest in clean, efficient travel choices such as public transit that will move our nation away from oil and toward a brighter, healthier future. These projects, such as expanded and improved bus and rail systems as well as biking and walking pathways, give commuters the chance to escape our heavily congested highways and choose smarter, cleaner transportation options that clean up our air and get our nation off oil.
 
"The bill introduced by Rep. Mica today in the House of Representatives drives us down to the dead end of too many oil spills, too much air pollution, and destroying the places we love. It reads like a wish list for Big Oil, including:
Deepening our oil dependence—slashing programs for biking and walking safety, while continuing to underfund transit
Destroying our most pristine wilderness areas—drilling in protected places like the Arctic National Wildlife Refuge, and opening development for even dirtier, more hazardous sources of oil like oil shale extraction in Colorado, Wyoming and Utah that will endanger nearby drinking water while destroying landscapes and pumping out air pollution at truly alarming rates
Pumping Toxic Tar Sands into the U.S.—Speaker Boehner has stated that he would attempt to force the approval of the Keystone XL tar sands pipeline through this bill, further deepening our addiction to ever more toxic, high risk forms of oil.
"America needs a smarter, cleaner transportation future, not this destructive proposal that drives us down a road to deeper, more damaging oil dependence. The House of Representatives should reject this bill."
For more information, click here.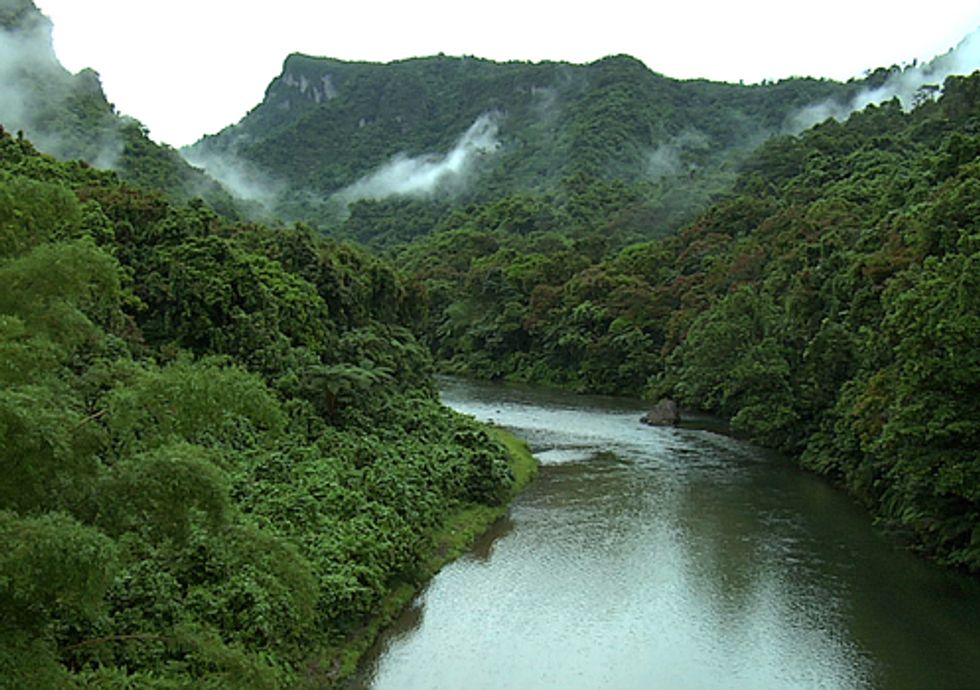 Protecting the land of highest priority for biodiversity conservation also delivers significant, life-sustaining services and income to the world's most impoverished people, according to a new study published this month in the journal, BioScience. Yet conservation efforts and poverty alleviation efforts are both at risk of failing, since this 'natural capital' is grossly undervalued in the global marketplace.
The ground-breaking study, Global Biodiversity Conservation and the Alleviation of Poverty, was led by a team from Conservation International, and co-authored by scientists at NatureServe, National Fish and Wildlife Foundation, and the University of Wisconsin-Madison.
The scientists analyzed the value of benefits the world's poorest people receive from priority areas for biodiversity conservation. They assessed a broad range of 'ecosystem services', the benefits people receive from natural habitats—from local benefits including crop pollination, foods, medicines, and clean, fresh water, to global benefits such as climate regulation.
 
Dr. Will Turner, lead author and vice president for Conservation International, emphasized the strong correlations his team discovered, showing the high value of effectively managing the stocks of natural capital to ease poverty—the world's top conservation priorities (less than a quarter of Earth's land surface) provide over half (56-57 percent) of the world's ecosystem service value, directly supporting the world's poorest people, who generally struggle to survive on less than one dollar a day.
"What the research clearly tells us is that conserving the world's remaining biodiversity isn't just a moral imperative, it is a necessary investment for lasting economic development. But in many places where the poor depend on these natural services, we are dangerously close to exhausting them, resulting in lasting poverty," said Turner.
The study also found that when all 17 ecosystem services they examined are totaled, the benefits of these areas are more than triple (326 percent) the costs of conserving them.
"We have always known that biodiversity is foundational to human well-being, but we now have a strong case that ecosystems specifically located in the world's biodiversity hotspots and high-biodiversity wilderness areas also provide a vital safety net for people living in poverty," said Dr. Russell Mittermeier, president of Conservation International and a co-author of the paper. "Protecting these places is essential not only to safeguard life on earth but also to support the impoverished, ensure continued broad access to nature's services, and meet the U.N. Millennium Development Goals."
The scientists analyzed four different scenarios for the links between biodiversity conservation and human poverty—(1) potential ecosystem services, the range of services that nature provides whether or not people use them; (2) realized ecosystem services, which are directly available to local, downstream or global populations; (3) essential services, representing the immediate and critical benefits available to poor individuals (wood for shelter, water for drinking, etc.); and (4) essential services with transfers, or those which compensate local stewards of natural resources with market or incentive mechanisms.
 
In the last scenario—transfers of benefits from ecosystem services—the researchers reported that markets and other financial mechanisms that provide compensation to local populations who take on the responsibility of protecting and sustainably managing nature at its source (such as Payments for Ecosystem Services or Reducing Emissions from Deforestation and forest Degradation) have the potential to provide a 50 percent increase in benefits to poor communities, delivering up to an additional half trillion USD per year to the people who need it most.
To put this in context, the scientists calculated that if the value generated by ecosystem services to local people were distributed effectively and equitably, it would exceed $1 per-person per-day for nearly one-third of the world's poorest people (331 million of an estimated 1.1 billion living in poverty).
"Developed and developing economies cannot continue to ask the world's poor to shoulder the burden of protecting these globally important ecosystem services for the rest of the world's benefit, without compensation in return," added Turner. "This is exactly what we mean when talk about valuing natural capital. Nature may not send us a bill, but its essential services and flows, both direct and indirect, have concrete economic value."
Co-author Dr. Claude Gascon, executive vice president of the National Fish and Wildlife Foundation said, "This paper clearly shows that the natural world provides huge benefits to humanity by contributing to the well being of local and global communities. Moreover, areas of high biodiversity importance are disproportionately critical in providing these benefits and should therefore be a high priority for protection."
 
"The study also demonstrates that the collection of biodiversity data yields great benefit," said Tom Brooks, chief scientist at NatureServe. "Not only in guiding conservation in its own right, but also—when analyzed alongside socio-economic datasets—in informing policy across the board."
 
Addressing gaps that still remain in the science, Turner added, "Is natural capital alone sufficient to alleviate poverty? The answer is no. Our existing information of the value of ecosystem services is grossly insufficient, and we have much work ahead of us to quantify these services. But the magnitude of synergies between priority biodiversity conservation areas and poverty alleviation goals is so large, that we really must work on them together."
Mittermeier concluded, "We have learned a lot in understanding how ecosystem services flow to people, but in many ways, the world's economic compass is broken—we are undervaluing and overspending our planet's natural capital. That is why it is so important for decision-makers to integrate conservation of nature as a critical component of economic and poverty-alleviation policies this decade. "
For more information, click here.
—————
For more information about the methodology or specific findings of this research, download the full text of the paper by clicking here.
 
Conservation International (CI)—Building upon a strong foundation of science, partnership and field demonstration, CI empowers societies to responsibly and sustainably care for nature, our global biodiversity, for the long term well-being of people. Founded in 1987 and marking its 25th anniversary in 2012, CI has headquarters in the Washington DC area, and 900 employees working in nearly 30 countries on four continents, plus 1,000+ partners around the world. For more information, click here, or on Facebook or Twitter.
 
NatureServe—NatureServe is a non-profit conservation organization whose mission is to provide the scientific basis for effective conservation action. NatureServe represents an international network of biological inventories-known as natural heritage programs or conservation data centers-operating in all 50 U.S. states, Canada, Latin America and the Caribbean. The objective scientific information about species and ecosystems developed by NatureServe is used by all sectors of society-conservation groups, government agencies, corporations, academia, and the public-to make informed decisions about managing our natural resources. For more information, click here.
 
National Fish and Wildlife Foundation (NFWF)—The National Fish and Wildlife Foundation is made up of 80 professional staff in four offices across the country: Washington, D.C.; St. Paul, MN; Portland, OR; and San Francisco, CA.Our Board of Directors is made up of 30 members, all confirmed by the White House. Learn more about the people at the National Fish and Wildlife Foundation by clicking here.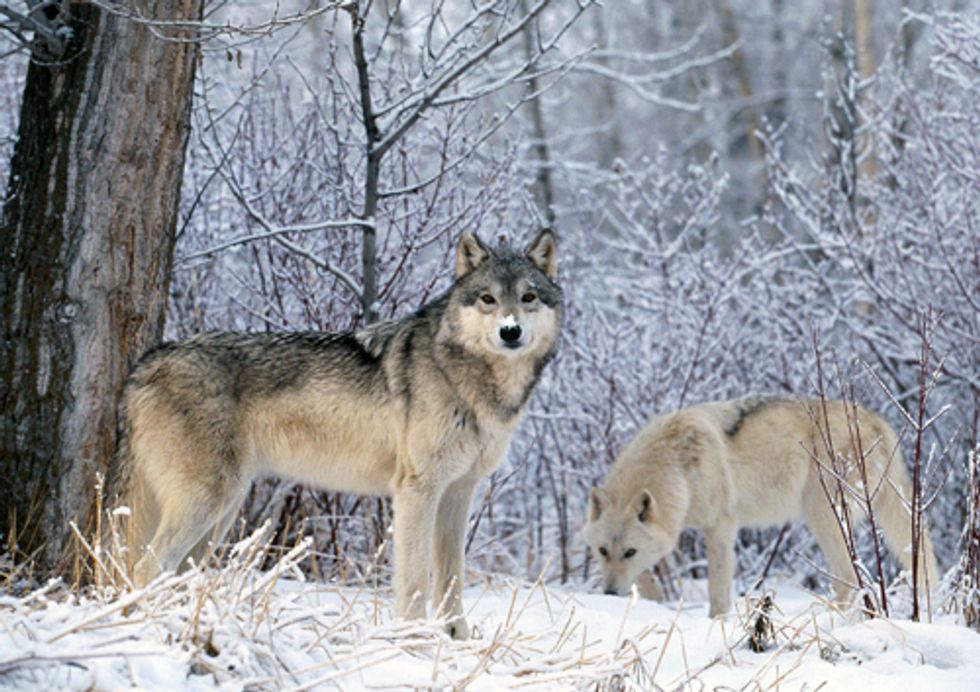 by Doug Honnold
The U.S. Fish and Wildlife Service recently proposed to remove wolves in Wyoming from the endangered species list. This deadly proposal would allow unlimited, shoot-on-sight killing of wolves in nearly 90 percent of the state.
Under intense political pressure from Wyoming state officials, the U.S. Fish and Wildlife Service cut a deal that would hand wolf management over to the state, allowing politics—not science—to decide the fate of wolves in the region.
Independent scientists say that 2,000 to 3,000 wolves are needed for a sustainable, fully recovered population. But at the end of last year, only an estimated 1,650 wolves were living in the Northern Rockies—with just 343 wolves in Wyoming.
The federal government has spent 16 years and millions of dollars to restore wolves to the West. This proposal combined with the recent congressional delisting and hunting of wolves in Idaho and Montana threatens their very survival. Help us fight back against this deadly proposal.
Take action and speak out for strong wolf protections and a plan that supports a full recovery for the species. Urge U.S. Fish and Wildlife to save Wyoming's remaining wolves and oppose any plan that allows politics to decide the fate of an imperiled species.
For more information, click here.