This website uses cookies to ensure you get the best experience while browsing it. By clicking 'Got It' you're accepting these terms.
Beyond Beef sliders. Beyond Meat
By Elizabeth Pratt
The chief executive officer of Whole Foods says many plant-based meat alternatives aren't as healthy as some people think.
Nutrition experts agree, noting that some plant-based meats are high in sodium and saturated fat.
However, nutrition experts say the meatless alternatives may be a healthy substitute for people who don't have time to prepare a diet of whole foods every day.
Occupy Whole Foods protest on sidewalk outside Whole Foods in Berkeley on Sept.23. Michael Goldberg
By Michael Goldberg
In February of this year, I was one of around 100 members of the grassroots animal rights network Direct Action Everywhere (DxE) who walked into a Whole Foods store on Telegraph Avenue in Berkeley, California. Several of the activists rolled a small wooden calf hutch with a young woman inside into the store. The hutch was four feet wide, six feet long and four feet high, the size used by dairy farms DxE visited; dozens of milk cartons were placed in front of the hutch. All of this was meant to dramatize the violence and cruelty inherent in raising cows and taking their milk for human consumption.
EcoWatch Daily Newsletter
penphoto / Shutterstock
By Dan Nosowitz
On Jan. 16, some of the country's leading producers, retailers and certifiers in the organic food space took out a full-page ad in the Washington Post to publish an open letter.
The turkey ranch in Sonora is where Diestel keeps its pasture-raised birds. Jeanne Cooper
By Katherine Paul
Diestel Turkey, sold by Whole Foods and other retailers at premium prices, says on its website that its "animals are never given hormones, antibiotics or growth stimulants."
But Diestel Turkey samples tested by the U.S. Department of Agriculture (USDA) suggest otherwise, leading consumers to wonder: Can these companies be trusted?
The Center for Food Safety applauds the passage of a bipartisan amendment offered by Sen. Lisa Murkowski (R-AK) to the Fiscal Year 2014 Agriculture Appropriations bill that would require the mandatory labeling of genetically engineered (GE) salmon. It marks the first recorded vote on GE food labeling in the Senate Appropriations Committee. The bill is on track to pass on the Senate floor in the coming weeks.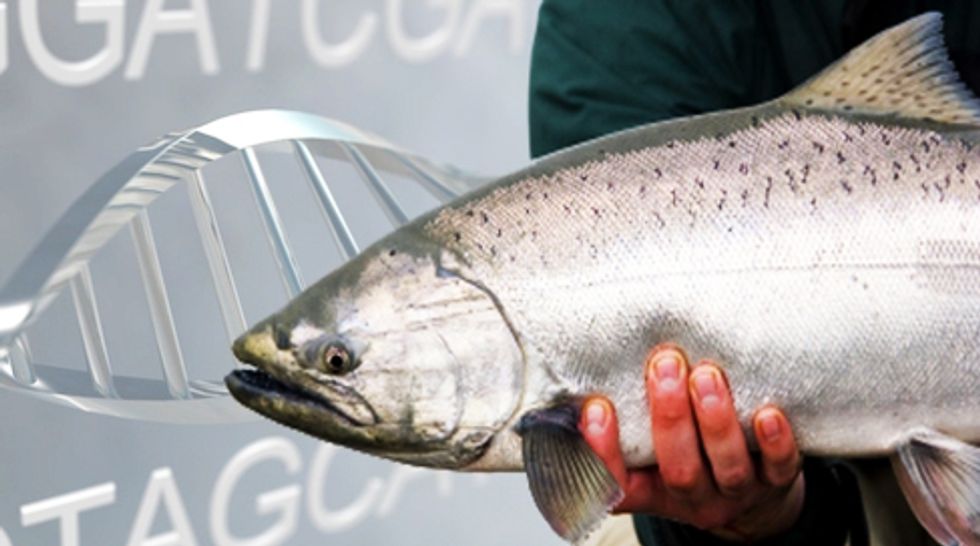 "The tide is shifting in states across the nation and on Capitol Hill in favor of labeling genetically engineered foods," said Colin O'Neil, director of government affairs for Center for Food Safety. "Consumers are overwhelmingly demanding that genetically engineered foods be labeled. The Murkowski amendment is a big step forward for consumer rights."
The amendment was offered by Sen. Murkowski yesterday in the Senate Appropriations Committee. Sen. Murkowski was supported in committee by Sen. Dianne Feinstein and others who spoke in strong favor of labeling. Objections were raised by Sen. Roy Blunt (R-MO), ultimately bringing the amendment to a recorded vote where it passed 15-14.
Earlier this year, nearly 2 million Americans wrote to the Food and Drug Administration (FDA) opposing the introduction of GE fish. The first such GE fish, a GE salmon engineered for faster growth, is currently in its final stage of review with the agency.
If approved, the FDA has signaled that it would not require labeling despite strong public demand. Beyond the failure to label, FDA's current proposed approval of the GE salmon is unlawful and dangerous, and should be rejected outright.
Currently, 64 countries require the labeling of GE foods including Japan, Australia, Brazil, China, Russia and the European Union. Most recently several major grocery retailers, including Whole Foods and Trader Joe's, committed to not sell GE seafood if it is allowed on the market.
Visit EcoWatch's GENETICALLY ENGINEERED FOOD page for more related news on this topic.