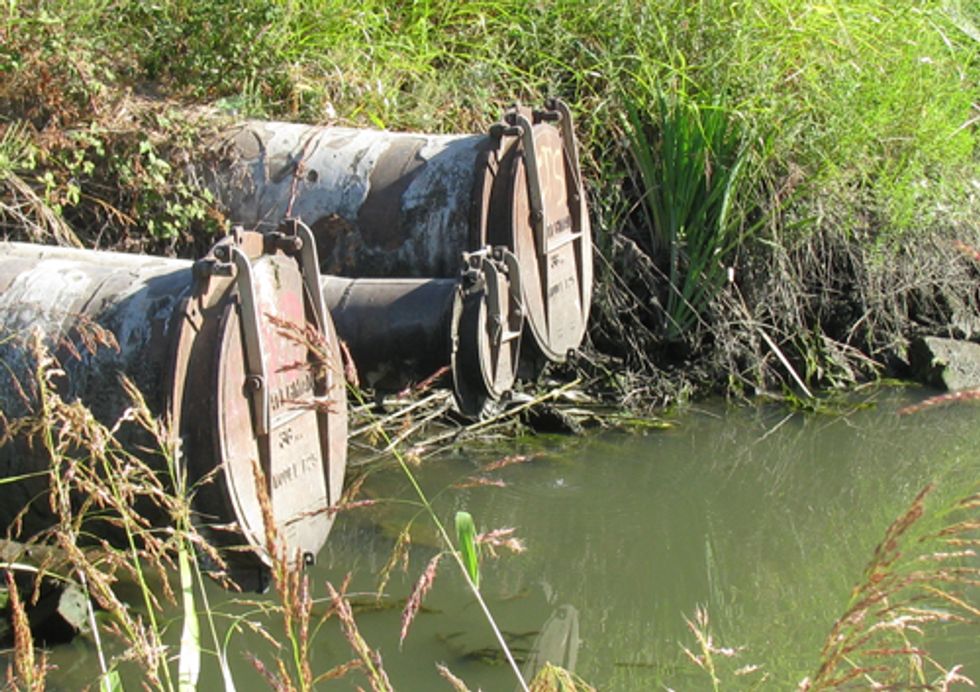 The U.S. Environmental Protection Agency (EPA) announced the release of a new tool that provides the public with important information about pollutants that are released into local waterways. Developed under President Obama's transparency initiative, the Discharge Monitoring Report (DMR) Pollutant Loading Tool brings together millions of records and allows for easy searching and mapping of water pollution by local area, watershed, company, industry sector, and pollutant. Americans can use this new tool to protect their health and the health of their communities.
"Transparency leads to greater accountability and better information about pollution in our nation's communities," said Cynthia Giles, assistant administrator for EPA's Office of Enforcement and Compliance Assurance. "By making the data we collect available in easy to use tools, we are keeping Americans informed about the health of the environment in their neighborhoods."
Searches using the DMR Pollutant Loading Tool result in "top ten" lists to help users easily identify facilities and industries that are discharging the most pollution and impacted waterbodies. When discharges are above permitted levels, users can view the violations and link to details about enforcement actions that EPA and states have taken to address these violations.
Facilities releasing water pollution directly into our nation's waterways, such as wastewater treatment plants or industrial manufacturers, must receive a permit to discharge under the Clean Water Act. Each permit sets specific limits for how much can be discharged. It also requires the permittee to frequently sample their wastewater discharges and report the data to their state or EPA permitting authority.
A link to the new tool can be found on EPA's Enforcement and Compliance History Online (ECHO) website, which provides information about inspections, facility compliance, and state and federal enforcement actions. EPA has also released several new ECHO features, including a search for criminal enforcement cases and web developer tools that make it easy to tap into ECHO reports and maps.
Information about the webinar:
What: A webinar to demonstrate how to use the new Discharge Monitoring Report (DMR) Pollutant Loading Tool.
Who: Members of the media, non-profit organizations, industry, business, and citizens interested in learning how to use the tool are encouraged to participate.
When: Thursday, Jan. 26, 2012, 10 a.m., Eastern Time
How: To participate, please use the following dial-in numbers.
Audio Contact Instruction:
(1) Dial the toll-free dial-in number: (866) 358 1366
(2) At the recorded prompt, enter the Conference Code (2025661014) and the "#" sign, using the telephone keypad.
(3) Wait for the Leader to join and the conference to begin.
(4) To disconnect, hang up the telephone.
To access the Webinar use the GoToWebinar link by clicking here.
*** You Must Register in Advance to Access the Webinar***
Access the DMR Pollutant Loading Tool by clicking here.
Visit ECHO by clicking here.
For more information, click here.
EcoWatch Daily Newsletter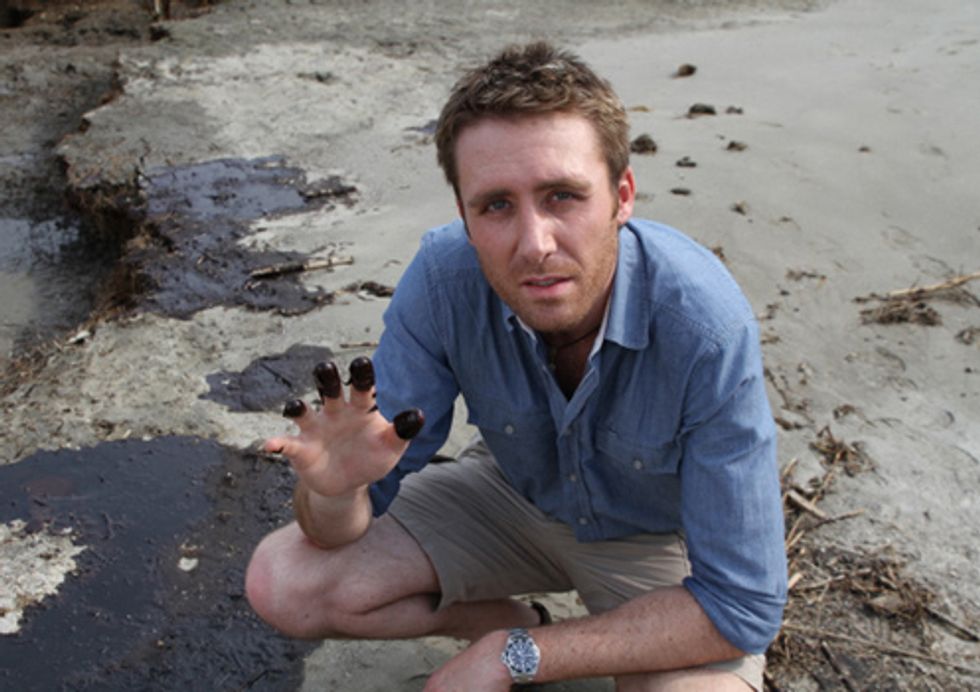 EarthEcho International, a leading environmental education nonprofit organization, is working with the NEA Foundation and Discovery Education to bring educators and students new resources to EarthEcho's Water Planet Challenge site. Continuing to engage youth through Web-based interactive tools, the new features include Student Achievement Grants with the NEA Foundation and a webinar with Discovery Education that will empower youth to design, create and implement service-learning projects in their communities.
On Jan. 25 at 2:00 p.m. EST, EarthEcho will partner with Discovery Education, the leading provider of high quality, curriculum-based digital content and professional development resources, to host a food-focused webinar featuring Philippe Cousteau, Jr. The webinar will explore the environmental and community impact of daily food choices and include commentary from guest experts Brent Kim—content developer on Teaching the Food System—and Ralph Loglisci of Johns Hopkins Center for a Livable Future. Based on the What's On Your Fork? Action Guide, the webinar will give participants a new perspective on issues associated with modern industrial food production and its environmental impacts. To sign up for the What's On Your Fork? webinar and download the Action Guide, click here. For teachers and students interested in learning more about a MEATLESS MONDAY campaign, the Action Guide provides information on offering plant-based food choices one day a week at school, at home, and throughout the community.
What's On Your Fork? is authored for EarthEcho by Cathryn Berger Kaye with contributions from the Johns Hopkins Center for a Livable Future. The Guide was inspired in part by the Participant Media-River Road Entertainment film, Food, Inc., released by Magnolia Pictures, and the discussion materials Participant Media and Center for Ecoliteracy created for the film. Active participants will have a chance to win Food, Inc. videos during the webinar.
The NEA Foundation-EarthEcho Water Planet Challenge Grants in amounts of $2,000 are available as Student Achievement Grants to middle and high school public educators. A collaborative effort between EarthEcho and the NEA Foundation, the Water Planet Challenge grants support service-learning programs that improve the health of our water resources. To apply, applicants must cite specifically how they are utilizing EarthEcho's Water Planet Challenge Action Guides in the classroom with their students. The application deadline is Feb. 1. For more information, click here.
From conserving energy and improving the quality of our drinking water to understanding the impact of the Gulf of Mexico oil disaster, the Water Planet Challenge's extensive collection of Action Guides, videos, lesson plans and service-learning materials helps educators and their students affect change one classroom, one community at a time. The Water Planet Challenge resources are available to middle and high schools through a partnership with Discovery Education. Water Planet Challenge Action Guides and resources are provided at no cost to students, educators and community leaders.
Primary funding for the Water Planet Challenge is provided by the Toyota U.S.A. Foundation, a $100 million charitable endowment created to support education programs serving kindergarten through 12th grade students and their teachers in the U.S., with an emphasis on mathematics, science and environmental science. For additional information about the Toyota U.S.A. Foundation, click here.
For more information, click here.
—————
Discovery Communications (NASDAQ: DISCA, DISCB, DISCK) revolutionized television with Discovery Channel and is now transforming classrooms through Discovery Education. Powered by the number one nonfiction media company in the world, Discovery Education combines scientifically proven, standards-based digital media and a dynamic user community in order to empower teachers to improve student achievement. Already, more than half of all U.S. schools access Discovery Education digital services. Explore the future of education by clicking here.
The NEA Foundation is a public charity supported by contributions from educators' dues, corporate sponsors and others who support public education initiatives. We partner with education unions, districts and communities to create powerful, sustainable improvements in teaching and learning. We have invested $8 million in grants for more than 2,500 educators to help students succeed. For more information, click here.
EarthEcho International is a leading environmental nonprofit committed to youth engagement, action, and leadership through education. EarthEcho helps young people everywhere understand the critical role we play in the future of the planet through the one thing that connects us all – water. EarthEcho International is a nonprofit 501(c)(3) organization founded by siblings Philippe and Alexandra Cousteau in honor of their father Philippe Cousteau Sr., son of the legendary explorer Jacques Yves Cousteau. For more information about EarthEcho International, click here.
Xsandra / Getty Images
Looking for ways to cut down on single-use plastic while grocery shopping? You may already have eco-friendly shopping bags, but bringing your own reusable produce bags is another easy swap.

According to the UN Environment Program, up to 5 trillion single-use plastic bags are used globally each year, and because of the material they're made from, most municipal recycling centers don't accept them (more on this below).
The most sustainable option is to skip the bag altogether. You can also make your own reusable produce bags out of old T-shirts. But if you'd rather purchase them new, here are our recommendations for the best reusable produce bags on the market today.
<p><em>Each product featured here has been independently selected by the writer. If you make a purchase using the links included, we may earn commission.</em></p>