In the U.S., our infrastructure isn't designed to handle the increased floods and droughts that come with global warming. Consider Florida, where coastal cities are spending billions of dollars on pumps and desalination plants to deal with flooding, or Denver, CO, which had to restrict residential lawn watering to two days a week throughout the spring due to drought.
Clearly, we need to be smarter about our precious water supply in the coming years. Many cities are already getting a jump start on smart water solutions and their work provides models for other places dealing with water challenges.
Bioswales
Bioswales—also known as rain gardens—absorb and filter runoff from nearby pavement. Not only do they keep polluted rainwater from reaching our rivers and lakes, they beautify our cities and prevent flooding.
A bioswale is installed along a new bike trail in Indianapolis, IN.
Porous/Permeable Pavement
Another way to ensure rainwater is filtered before it reaches our waterways is by letting it hit the ground rather than run along the top of pavement. Porous pavement like that pictured above has tiny gaps that allow the water to flow through.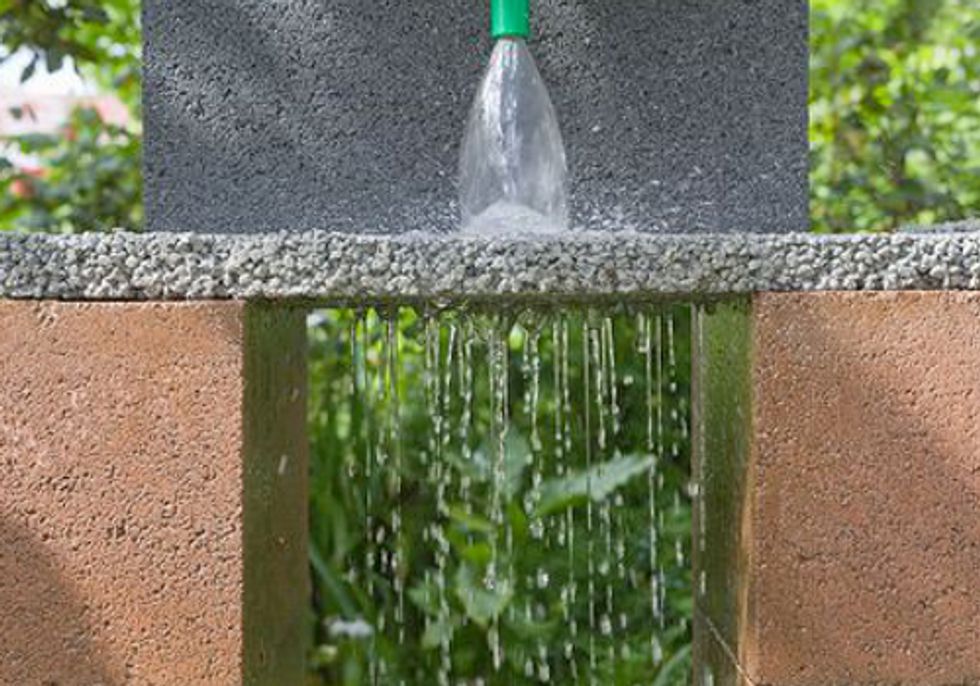 Cisterns/Rain Barrels
About one-third of the clean drinking water in the U.S. is used to water lawns. One way to halt this waste is to encourage the use of cisterns and rain barrels which collect rainwater for things like gardening and flushing toilets. The town of Northfield, MN, rebates its residents 50 percent of the cost of installing such systems. Many other towns in the U.S. have similar programs, and rain barrels are readily available at most home improvement stores.
Solar Water Heaters
Rather than using solar panels to create electricity, solar water heaters use them to heat water. About 30 million homes in China use solar water heaters and many municipalities in the U.S., like Palo Alto, CA, Austin, TX, and Tallahassee, FL, offer rebates to their residents if they install them.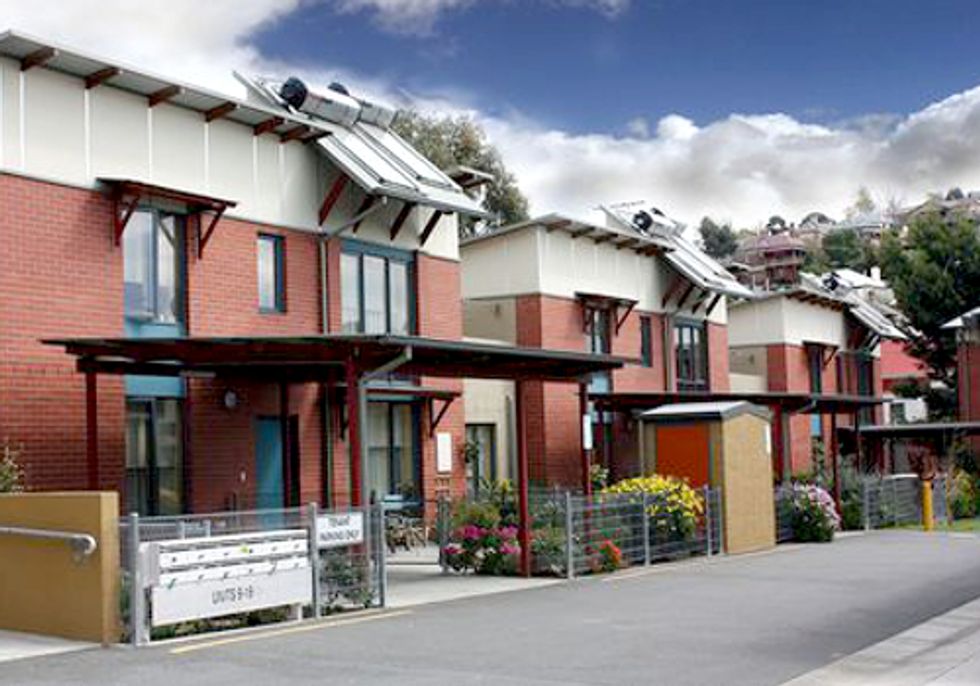 Riparian Buffers
Nothing manages water better than nature. Ensuring that our waterways are buffered from development by conserving the vegetation around it keeps them clean, provides vital habitat for plants and animals and guards against flooding. In just one project of its kind, EarthShare member Trust for Public Land helped protect nearly 600 acres of land near the LaPlatte River, which feeds into Lake Champlain. Because of this, the safety of the drinking water supply for 68,000 people is ensured.
Green Roofs
Green roofs have multiple benefits: they reduce the heat island effect in cities, filter air pollution, improve building efficiency and much more. They also reduce the volume of storm water flowing into sewer systems. Chicago, IL, leads the country in green roofs installed.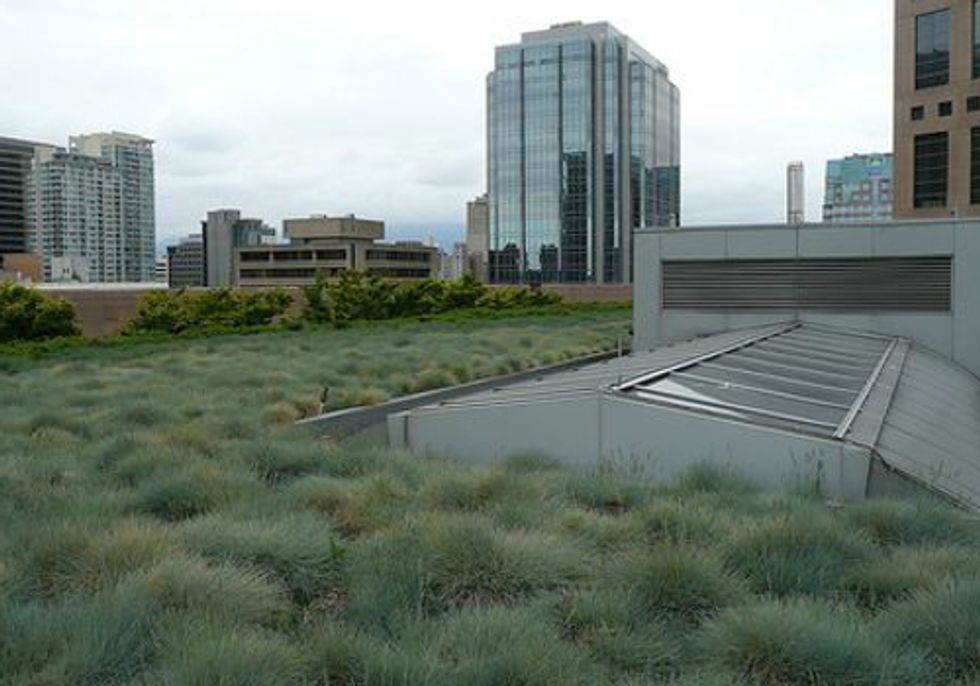 Visit EcoWatch's WATER page for more related news on this topic.
——–

EcoWatch Daily Newsletter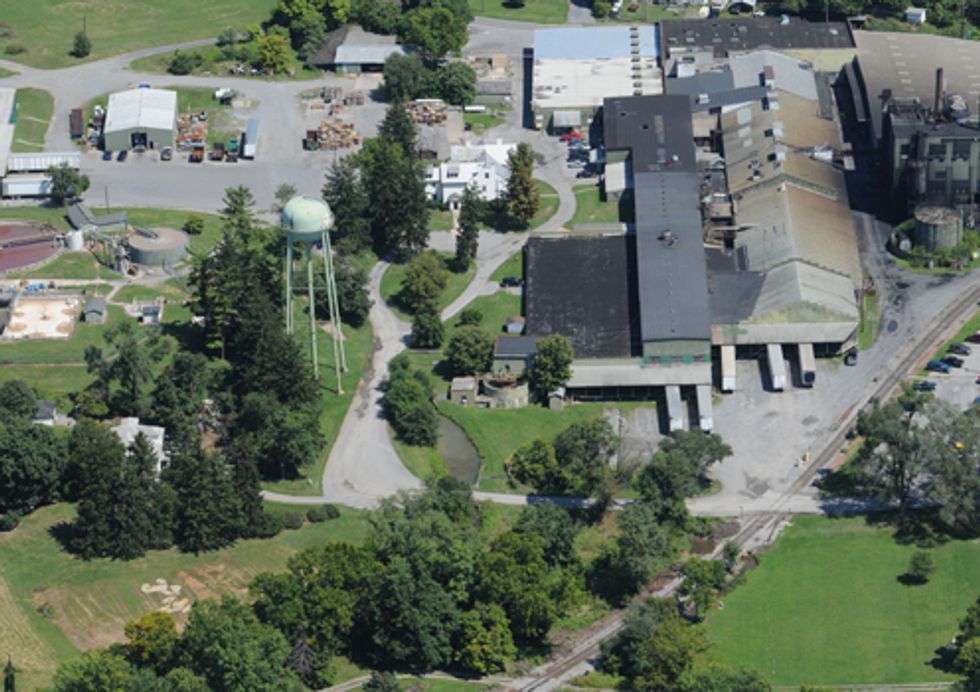 On Feb. 13, Shenandoah Riverkeeper and Potomac Riverkeeper officially settled their Federal Clean Water Act lawsuit with Ox Paperboard.
"We are pleased with the settlement," said Shenandoah Riverkeeper Jeff Kelble. "Ox Paperboard provides a green service to the community and the company's leaders rescued a failing business several years ago and saved local jobs. Yet, before the settlement there remained an ongoing issue with toxic discharges to Flowing Springs Run which had continued in violation of the law for far too long."
In the settlement, Ox Paperboard is required to design and implement a biological treatment system to handle wastewater discharge as part of their planned facility upgrades, to pay more than $100,000 in fines to U.S. Department of Justice, and to fund a $50,000 supplemental environmental project within Flowing Springs run or the Shenandoah River.
After waiting over a year and a half for the promised upgrades to occur, the Riverkeepers filed in order to guarantee that the environmental harm being caused by the facility would be addressed prior to or during the plant's planned expansion.
"We decided early on that our priority was to resolve the issues with the plant and avoid the courts, so we believed that a settlement was the most expeditious way forward," said Kelble.
The Riverkeepers even tried to diminish the fines levied against Ox Paperboard in favor of a Supplemental Environmental Project (SEP) that the company will fund.
Flowing Springs Run has the potential to be the jewel of the county. Near Ranson, seven feeder springs come bubbling out of the ground to form the stream. "Working with a number of local groups to implement environmental improvements upstream of the facility, we hope that we can lay the foundation to bring back native brook trout historically supported by this stream and undo some of the damage that has been done from years of excessive discharges," Kelble said.
In addition, a restoration project upstream from the plant has the potential eventually benefit Ox Paperboard—improving the quality of the water used in its operations could lower operating costs for the facility.
For more information, click here.
—————
The Potomac and Shenandoah Riverkeepers are grateful for the work of their attorneys, Chris Stroech of Arnold & Bailey, PLLC in Shepherdstown, W.V. and Ken Kristl, Director of the Environmental and Natural Resources Law Clinic at Widener University School of Law. Both attorneys diligently managed the sensitive case with flawless care.
Potomac Riverkeeper, Inc. is a clean water 501(c)3 charitable nonprofit that, includes the Potomac Riverkeeper and the Shenandoah Riverkeeper. It stops pollution and restores clean water in the Potomac and Shenandoah Rivers and their tributaries through community engagement and enforcement of the Clean Water Act and other environmental laws. As a membership organization, it has offices in Virginia, Maryland, West Virginia, and Washington, D.C.
For decades, Burt's Bees has been one of the leading names in cosmetic and skincare products developed with sustainability in mind. Not only do they create high-quality products from natural ingredients, but they're attentive to the ways in which their production, packaging, and distribution methods impact the world around them. For those who value environmental stewardship and wise corporate citizenship, Burt's Bees is iconic.
Perhaps it was only a matter of time before the company expanded its all-natural skincare and cosmetic line to include products that harness the potent, holistic effects of CBD. In this post, we'll offer a quick guide to the products included in the new Burt's Bees CBD line, as well as some further comments about the company as a whole.
<h2>Why CBD?</h2><p>First, it may be worth asking why all of this matters. What's the big deal about CBD, anyway?</p><p>CBD is short for cannabidiol, one of the most prevalent, active ingredients in the cannabis plant (marijuana). CBD has been linked with a <a data-linked-post="2648638251" href="https://www.ecowatch.com/organic-cbd-oil-2648638251.html" target="_blank">number of positive, holistic health effects</a>; in fact, it's been FDA-approved as a treatment for <a href="https://www.ncbi.nlm.nih.gov/pmc/articles/PMC5767492/" target="_blank">epilepsy and seizures</a>, while much anecdotal evidence positions it as an <a href="https://www.ncbi.nlm.nih.gov/pmc/articles/PMC2828614/" target="_blank">anti-inflammatory agent</a>.</p><p>Crucially, legally-available CBD products have little or no <em>THC</em>, which is the psychoactive ingredient in the marijuana plant; in other words, you can enjoy the therapeutic benefits of CBD without any risk of getting high.</p><h2>The Burt's Bees Story</h2><p>With that said, let's get back to Burt's Bees.</p><p>The company was founded in the early 1980s by Burt Shavitz and Roxanne Quimby, veterans of the art community who sought refuge and contemplation in the prairies of Maine. Eventually, their interests led them to beekeeping, and into developing lip and skincare products developed from homegrown beeswax.</p><p>From the very beginning, their mission was to develop products that drew from the power of nature, while also taking seriously their responsibility to preserve, protect, and respect nature.</p><p><br/></p><p class="shortcode-media shortcode-media-rebelmouse-proxy-image"> <a href="https://upload.wikimedia.org/wikipedia/commons/0/0e/Burt%27s_Bees_Products%2C_Sep_2012.JPG" target="_blank"><img type="lazy-image" data-runner-src="https://assets.rebelmouse.io/eyJhbGciOiJIUzI1NiIsInR5cCI6IkpXVCJ9.eyJpbWFnZSI6Imh0dHBzOi8vbWVkaWEucmJsLm1zL2ltYWdlP3U9JTJGd2lraXBlZGlhJTJGY29tbW9ucyUyRjAlMkYwZSUyRkJ1cnQlMjUyN3NfQmVlc19Qcm9kdWN0cyUyQ19TZXBfMjAxMi5KUEcmaG89aHR0cHMlM0ElMkYlMkZ1cGxvYWQud2lraW1lZGlhLm9yZyZzPTYzNCZoPWM1ZTJmZTNjZWU3YTQzYmQwN2JiMzA5NTQzODJmZDE5ZTI4NTVmODFjZWExY2IwZjEwNTMyM2VmZmI3NzVhMTQmc2l6ZT05ODB4JmM9MjMzMjg4MjMwMCIsImV4cGlyZXNfYXQiOjE2MzQ2MDIzNTB9.-xDHPO21EBocR2q-qehbyHJl9kdn7xtuoQ4yGq9AWig/img.jpg" id="5f2e7" class="rm-shortcode" data-rm-shortcode-id="656954a7f6b3ca9326350734a85dea76" /></a> <small class="image-media media-caption" placeholder="Add Photo Caption...">File:Burt's Bees Products, Sep 2012.JPG - Wikipedia</small> </p><h3>Sustainability at Burt's Bees<br/></h3><p>There are a number of ways in which Burt's Bees continues to live out its commitment to sustainability to this day.</p><h3>All Ingredients Come from Nature</h3><p>The company strives for 100 percent natural ingredients in all of their products, and generally comes pretty close. (Their skincare products are all 95 percent natural, at a bare minimum.) Everything they make is absent <a data-linked-post="2628289611" href="https://www.ecowatch.com/chemicals-in-cosmetics-damage-childrens-health-2628289611.html" target="_blank">parabens</a> and other concerning, artificial chemicals.</p><h3>No Products are Tested on Animals</h3><p>Burt's Bees products are all "<a data-linked-post="1881939362" href="https://www.ecowatch.com/13-eco-labels-to-look-for-when-shopping-1881939362.html" target="_blank">Leaping Bunny Certified</a>." What this means is that they never test their products on animals, or ask any third parties to conduct animal testing on their behalf.</p><h3>Eco-Friendly Sourcing</h3><p>The company also demonstrates a responsible approach to sourcing, visiting all their ingredient harvesting sites to ensure a commitment to stewardship and sustainability.</p><h3>Environmentally Friendly Packaging</h3><p>All Burt's Bees products are completely recyclable. They avoid over-packaging, and their plastics are made up largely of recycled materials. </p><p>The bottom line: Burt's Bees is a company with serious eco-credentials… and that makes them a logical choice for expansion into the world of natural, sustainably sourced CBD.</p><h2>About Burt's Bees CBD Products</h2><p>Currently, Burt's Bees offers five products that are made with <a data-linked-post="2649092883" href="https://www.ecowatch.com/full-spectrum-cbd-oil-2649092883.html" target="_blank">full spectrum CBD</a>. What this means is that their CBD includes trace elements of all parts of the plant, including other <a data-linked-post="2649030477" href="https://www.ecowatch.com/cannabis-terpenes-2649030477.html" target="_blank">cannabinoids and terpenes</a>. According to many CBD experts, this provides a more potent and effective product overall. </p><p>All of the company's CBD ingredients are sourced from hemp that's grown and harvested in Colorado, using the most sustainable, organic agricultural practices. </p><p>Another important note about Burt's Bees CBD products: All of them are rigorously third-party tested. Independent lab results are key whenever you buy CBD, because it allows you to get a good sense of the purity, quality, and potency of what you're buying. You can get batch-specific test results for any Burt's Bees product simply by visiting their website.</p><h2>So, what about the specific products in the Burt's Bees CBD line?</h2>