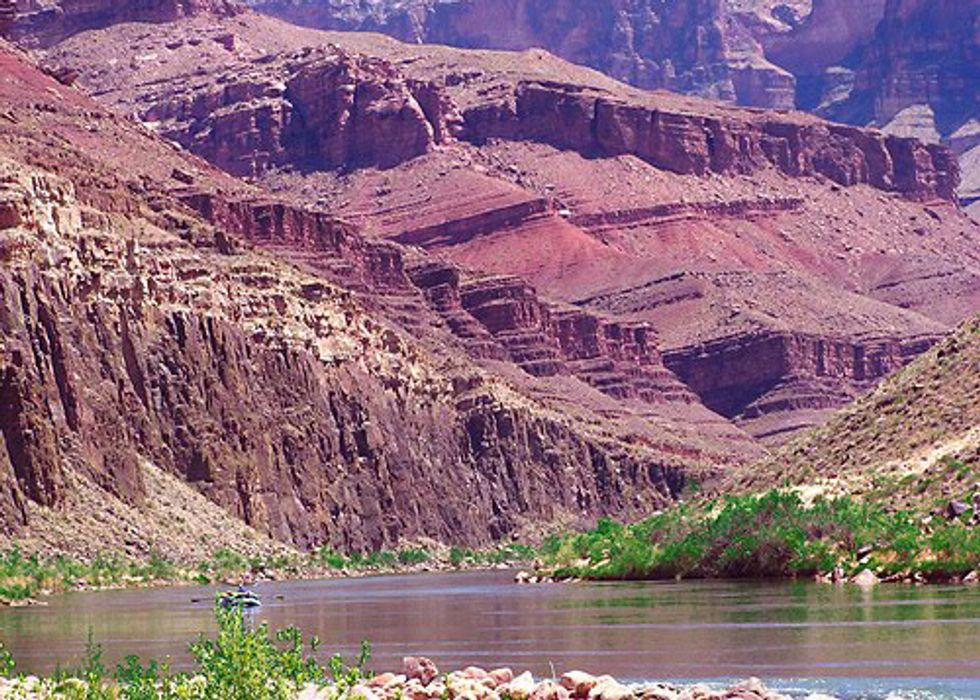 The Bureau of Reclamation today received a proposed set of common-sense solutions to solve the imbalance between supply and demand for water in the Colorado River Basin, where the Bureau projects river flow will decrease by an average of about nine percent over the next 50 years due to climate change. The proposal by Environmental Defense Fund—which includes ideas by other conservation groups and stakeholders—was in response to the Feb. 1 deadline for public input of "options and strategies" for a study to define and solve future imbalances in water supply and demand in the basin through 2060.
"Our proposed solutions don't include expensive new infrastructure and diversions that threaten the health of the Colorado River and the recreation and tourism economy of the region," said Dan Grossman, Rocky Mountain regional director for Environmental Defense Fund and a former vice chairman of the Agriculture, Natural Resources and Energy Committee in the Colorado Senate. "Instead, we are focusing on common-sense ideas—including water banks, water re-use and municipal and agricultural efficiency—to solve the imbalance between supply and demand, while protecting the healthy flows of the river."
Water banks are institutional mechanisms that can be set up in one state, or by multiple states, to use existing storage in a more flexible manner—particularly during drought—by holding "deposits" of water leased or purchased from existing users. For example, they hold the potential to be a cost-effective way of preventing the chaotic effects of a "call" on the river under the Colorado River Compact. The compact stipulates that when river flows are insufficient to satisfy the Lower Basin states' water entitlement on the river, the lower basin can place a call on the river water, forcing upper basin states to stop diverting water until the lower basin's water entitlement is satisfied.
"Managing the Colorado River in a hotter and drier west requires bold and innovative thinking," added Grossman. "We can't continue to adhere to the dogmas of the 19th and 20th centuries and expect to solve this impending crisis."
The Colorado River Basin is one of the most critical sources of water in the western U.S. and Mexico, providing water to 30 million people in seven states—Arizona, California, Colorado, New Mexico, Nevada, Utah, and Wyoming. The Colorado River Basin Water Supply & Demand Study—due to be completed in June by the Bureau of Reclamation and agencies from the seven basin states—is focusing on the needs of basin resources that are dependent upon a healthy river system. They include:
Water for municipal, industrial, and agricultural use
Hydroelectric power generation
Recreation
Fish and wildlife and their habitats
Water quality including salinity
Flow and water-dependent ecological systems
Flood control, all under a range of conditions that could occur over the next 50 years.
"As we begin forging a new path forward for managing the Colorado River in the age of limits, we need to think about the impacts of our actions on future generations in the west," concluded Grossman. "Current demands from residential development and agriculture are overtaxing a river that is diminishing because of a changing climate. We need flexible, market-driven solutions that will protect the river and the ecosystems and western economies it supports."
For more information, click here.
—————
Environmental Defense Fund (edf.org), a leading national nonprofit organization, creates transformational solutions to the most serious environmental problems. EDF links science, economics, law and innovative private-sector partnerships
EcoWatch Daily Newsletter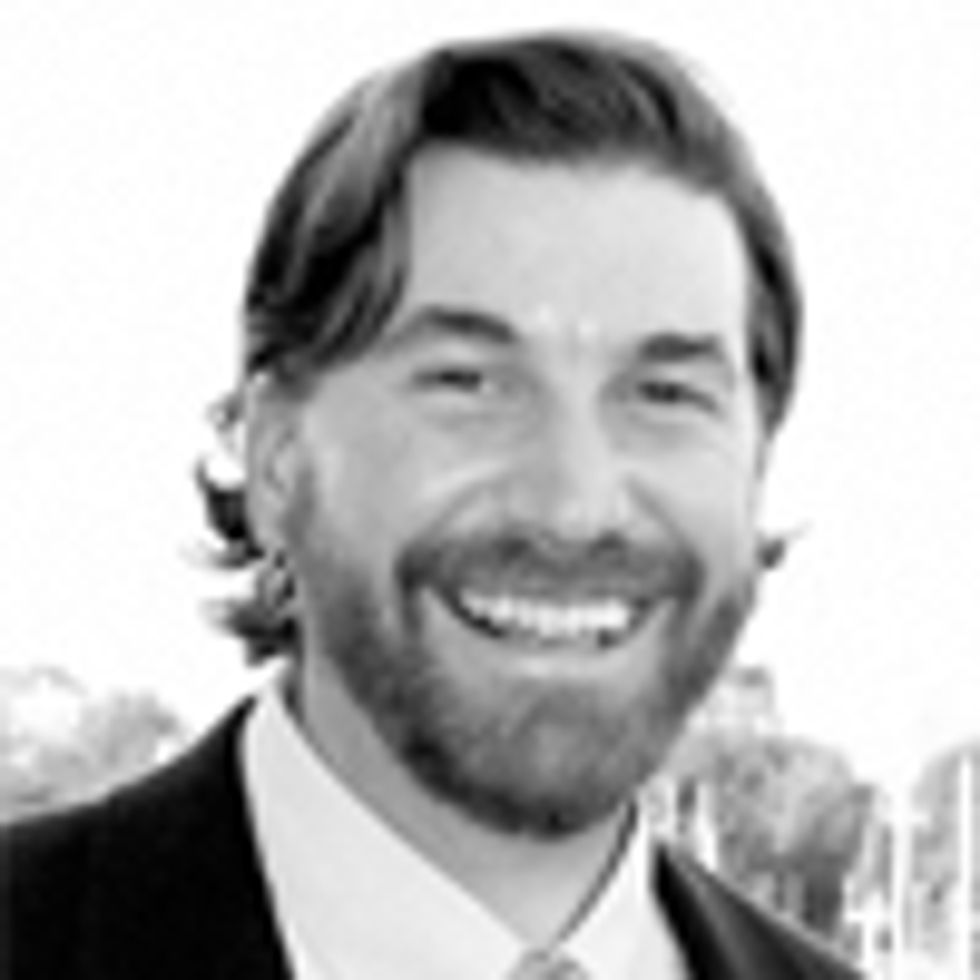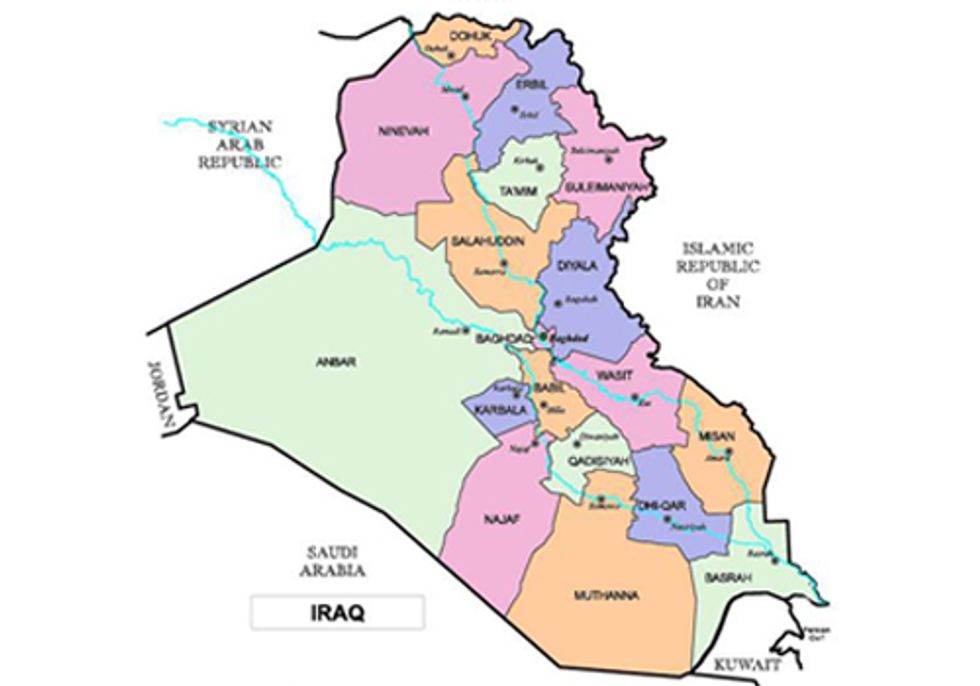 Iraq is a country clearly in a state of transition. Iraqis have endured nearly 10 years of fierce fighting and civil war and, before that, decades of ruthless totalitarian rule. Now, as a tenuous peace settles over their land and a democratic society begins to emerge in what we know as the cradle of civilization, these resilient people are starting to turn their attention to the elements of their culture that have for centuries, offered not only survival, but quality of life. At the top of this list is water quality and quantity, which for millennia has nurtured the land where agriculture and modern civilization were born. Conflict, neglect and other problems have led to a critical shortage of clean water in Iraq.
Devoted members of the first Waterkeeper in the Middle East, the Iraqi Upper Tigris Waterkeeper, have been working closely with the Iraq Ministry of Environment to update and improve their laws, and with "environmental police" to aid in the enforcement of said laws. The central legal framework supporting water quality in Iraq focuses on preventing the dumping of waste and wastewater into common waterways. The framework uses regulatory mechanisms such as water quality standards, discharge permits, mandatory waste treatment and compulsory utilization of best available technologies very similar to those that emerged from the passage of the Clean Water Act (CWA) in 1972 here in the U.S.
The CWA has helped protect the waterways of the U.S. since 1972, just shy of four decades. However, while the Iraqis look to our system of environmental protection as a shining example to emulate, members of our own government are doing the bidding of corporate polluters and trying to cripple core provisions of the CWA.
One example is the Clean Water Cooperative Federalism Act, also known as H.R. 2018, which has passed the House of Representatives and is now pending before the Senate. This legislation proposes to gut the CWA, jeopardizing the environmental health of waterways across the country and the communities that rely upon them. Should it become law, the bill will undermine National Water Quality Standards by—among other limitations—restricting the U.S. Environmental Protection Agency's (EPA) ability to revise existing water quality standards or promulgate new ones, unless the state in question concurs. Under this proposed legislation, the U.S. EPA will be prohibited from rejecting a water quality certification granted by a state. Additionally, the bill would prohibit the U.S. EPA from objecting to a state's issuance of a National Pollution Discharge Elimination System permit that it believes does not comply with Water Quality Standards.
Thus, if Clean Water Cooperative Federalism Act becomes law, American citizens will be at the mercy of their state representatives in matters of clean water, without any federal oversight. If, or more accurately when, those officials should become influenced by corporate polluters and engage in a race-to-the-bottom, the affected residents, both in that state and in any downstream states, will have none of the protections granted by the federal government, as the U.S. EPA will have little recourse in the face of errant state lawmakers' decisions. The CWA's balance of state and federal oversight has helped clean up waterways for almost four decades—clearly, the only reason to dismantle the law is corporate greed. The nominal costs of keeping our water clean for swimming, drinking and fishing get in the way of stuffing a few more bills into a fat cat's pocket.
Additionally, as we speak, there are ongoing efforts in the U.S. Senate to utilize the appropriations process to insert "riders"—a backdoor method of advancing legislation without process—to further weaken the Clean Water Act only to benefit polluters. It is truly disheartening to think that the Clean Water Act, landmark legislation that began almost 40 years ago and cleaned up the waters of the Hudson and Cuyahoga Rivers, and countless others, is now under the threat of being made obsolete by those in Congress whose duty it is to protect the citizens of this country. Perhaps we can re-learn the value of our own ideals as we watch the Iraqis begin to follow in our once sure-footed steps. Clean water should be the right of every citizen. We as a nation must stand up and demand our rights.
Take action by clicking here and asking your Senators to stand up for your basic right to swimmable, drinkable and fishable waters.
waterlust.com / @tulasendlesssummer_sierra .
Each product featured here has been independently selected by the writer. If you make a purchase using the links included, we may earn commission.
The bright patterns and recognizable designs of Waterlust's activewear aren't just for show. In fact, they're meant to promote the conversation around sustainability and give back to the ocean science and conservation community.
Each design is paired with a research lab, nonprofit, or education organization that has high intellectual merit and the potential to move the needle in its respective field. For each product sold, Waterlust donates 10% of profits to these conservation partners.
Eye-Catching Designs Made from Recycled Plastic Bottles
waterlust.com / @abamabam
The company sells a range of eco-friendly items like leggings, rash guards, and board shorts that are made using recycled post-consumer plastic bottles. There are currently 16 causes represented by distinct marine-life patterns, from whale shark research and invasive lionfish removal to sockeye salmon monitoring and abalone restoration.

One such organization is Get Inspired, a nonprofit that specializes in ocean restoration and environmental education. Get Inspired founder, marine biologist Nancy Caruso, says supporting on-the-ground efforts is one thing that sets Waterlust apart, like their apparel line that supports Get Inspired abalone restoration programs.
"All of us [conservation partners] are doing something," Caruso said. "We're not putting up exhibits and talking about it — although that is important — we're in the field."
Waterlust not only helps its conservation partners financially so they can continue their important work. It also helps them get the word out about what they're doing, whether that's through social media spotlights, photo and video projects, or the informative note card that comes with each piece of apparel.
"They're doing their part for sure, pushing the information out across all of their channels, and I think that's what makes them so interesting," Caruso said.
And then there are the clothes, which speak for themselves.
Advocate Apparel to Start Conversations About Conservation
waterlust.com / @oceanraysphotography
Waterlust's concept of "advocate apparel" encourages people to see getting dressed every day as an opportunity to not only express their individuality and style, but also to advance the conversation around marine science. By infusing science into clothing, people can visually represent species and ecosystems in need of advocacy — something that, more often than not, leads to a teaching moment.

"When people wear Waterlust gear, it's just a matter of time before somebody asks them about the bright, funky designs," said Waterlust's CEO, Patrick Rynne. "That moment is incredibly special, because it creates an intimate opportunity for the wearer to share what they've learned with another."
The idea for the company came to Rynne when he was a Ph.D. student in marine science.
"I was surrounded by incredible people that were discovering fascinating things but noticed that often their work wasn't reaching the general public in creative and engaging ways," he said. "That seemed like a missed opportunity with big implications."
Waterlust initially focused on conventional media, like film and photography, to promote ocean science, but the team quickly realized engagement on social media didn't translate to action or even knowledge sharing offscreen.
Rynne also saw the "in one ear, out the other" issue in the classroom — if students didn't repeatedly engage with the topics they learned, they'd quickly forget them.
"We decided that if we truly wanted to achieve our goal of bringing science into people's lives and have it stick, it would need to be through a process that is frequently repeated, fun, and functional," Rynne said. "That's when we thought about clothing."
Support Marine Research and Sustainability in Style
To date, Waterlust has sold tens of thousands of pieces of apparel in over 100 countries, and the interactions its products have sparked have had clear implications for furthering science communication.
For Caruso alone, it's led to opportunities to share her abalone restoration methods with communities far and wide.
"It moves my small little world of what I'm doing here in Orange County, California, across the entire globe," she said. "That's one of the beautiful things about our partnership."
Check out all of the different eco-conscious apparel options available from Waterlust to help promote ocean conservation.
Melissa Smith is an avid writer, scuba diver, backpacker, and all-around outdoor enthusiast. She graduated from the University of Florida with degrees in journalism and sustainable studies. Before joining EcoWatch, Melissa worked as the managing editor of Scuba Diving magazine and the communications manager of The Ocean Agency, a non-profit that's featured in the Emmy award-winning documentary Chasing Coral.