This website uses cookies to ensure you get the best experience while browsing it. By clicking 'Got It' you're accepting these terms.


The best of EcoWatch, right in your inbox. Sign up for our email newsletter!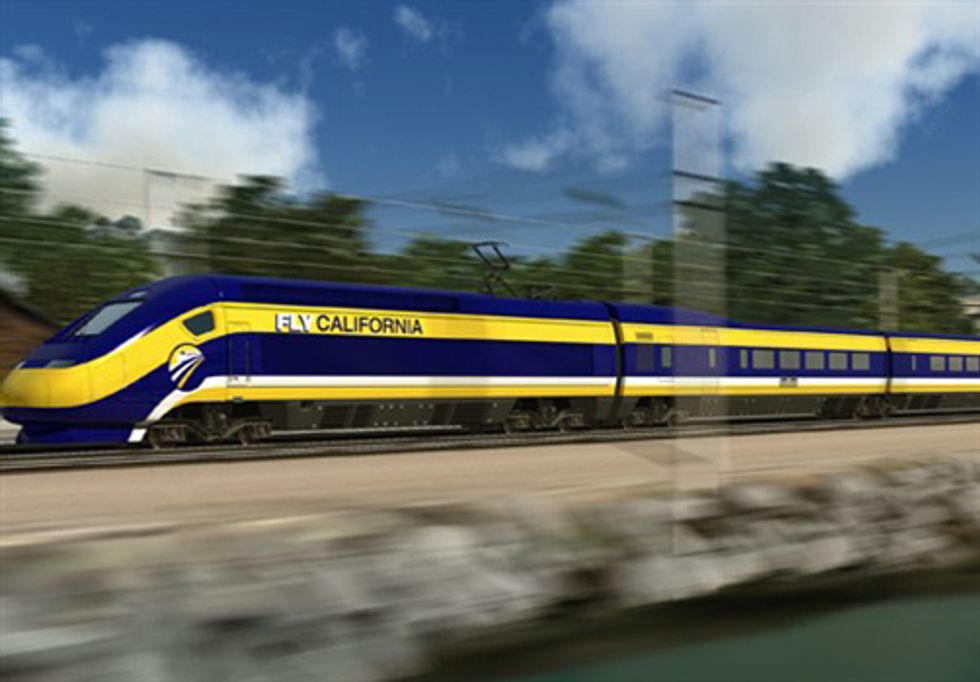 This week, Gov. Jerry Brown outlined his policy priorities for the coming year, one that will see California poised to make history by implementing its groundbreaking climate and clean energy law, increasing water reliability, restoring a troubled and neglected Bay-Delta ecosystem, and investing in low carbon fuels that reduce the state's dependence on petroleum—all measures that will create a healthy environment and a healthy economy. 
Following is a statement by Ann Notthoff, California advocacy director at the Natural Resources Defense Council:
"Protecting California's economy and environment go hand in hand. The governor recognized that a healthy environment is an essential tool to re-energize California's economy. Implementing and enforcing California's landmark climate and clean energy law to reduce harmful pollution and meet our climate goals is vitally important, as is investing in clean fuels that innovate the market and reduce our dependence on oil.
"Gov. Brown also hit the mark by recognizing that protecting the Bay-Delta estuary and ensuring a reliable water supply is key to our environmental and economic well being. Investing in homegrown clean energy sources, including energy efficiency is what California does best, and the governor is right on in singling out these areas in his agenda for economic growth in the year ahead."
Key Issues in the Governor's Budget:
Water—Gov. Brown is to be commended for explicitly recognizing the dual goals of restoring the Bay-Delta ecosystem, including a healthy salmon fishery, and ensuring a more reliable water supply. Achieving these goals will require focusing on risks related to Delta levee stability as well as restoring natural flows and habitat. In 2009, the legislature mapped out the path for achieving these twin goals by reducing reliance on water from the Delta, through increased investments in water recycling, water efficiency, and better management of groundwater and storm water. We look forward to working with the governor to implement his commitment.
Cap-and-Trade and Clean Energy—California's groundbreaking cap-and-trade program will reduce pollution, improve public health, and keep California on the cutting edge of the clean energy economy. The governor's budget recognizes that the revenue from the cap-and-trade program offers an opportunity to invest in our economy and create real benefits for Californians.
Low Carbon Fuels—We agree with the governor on the urgent need to reduce our oil dependency by phasing in cleaner fuels and phasing out the dirtier ones. That's why we are joining the state to defend California's Low Carbon Fuel Standard against the oil industry lawsuit. Hundreds of alternative fuel companies stand ready to produce and supply cleaner fuels. Unfortunately, the oil industry is proving once again they would rather litigate than innovate to keep us hooked on oil.
High Speed Rail—We agree with Gov. Brown that a 21st century high speed rail system presents a unique opportunity to improve mobility and create jobs, yet legitimate concerns have been raised about the management and feasibility of the project in California. We're hopeful that the governor's commitment to the high speed rail means a substantial commitment to addressing these concerns. A meaningful "reset" on the high speed rail can raise public confidence and lead to a viable project.
For more information, click here.
—————
The Natural Resources Defense Council (NRDC) is an international nonprofit environmental organization with more than 1.3 million members and online activists. Since 1970, our lawyers, scientists, and other environmental specialists have worked to protect the world's natural resources, public health, and the environment. NRDC has offices in New York City, Washington, D.C., Los Angeles, San Francisco, Chicago, Livingston, Montana, and Beijing.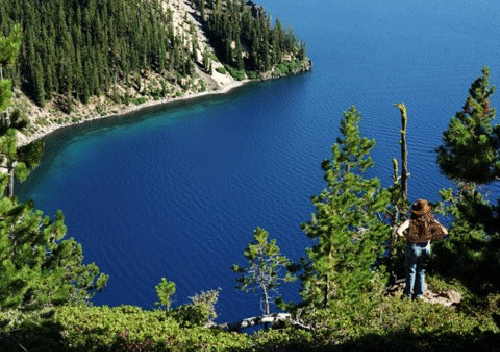 By Teresa Huntsinger
For generations, most Oregonians have had the luxury of taking water for granted.
Today however, water isn't as easy to come by. Oregonians who want to start up a business or establish a new farm aren't able to secure new summertime water rights in much of the state. Worse yet, in many basins more water has been promised than our rivers and aquifers can deliver—resulting in periodic water shortages in basins such as the Klamath and Umatilla. Climate change and population growth are expected to further stress our water supplies in the future.
The time has come to start treating water like the precious resource it is, or risk grave effects on the state's economy. The silver lining in our outdated water systems is that we have a vast opportunity to improve efficiency using readily available technologies. Just as energy providers have recognized that efficiency offers the cheapest source of new energy, investments in water conservation can have a huge payback for Oregon.
While manufacturing plants, cities and homeowners can and should play a role in using water more efficiently, the sector that can make the biggest difference is agriculture. Why? Farmers and ranchers use the largest share of Oregon's water by far—79 percent of the state's overall water withdrawals. Municipal water providers use 7 percent comparatively, and industry uses less than 3 percent.
Irrigation is critical to Oregon agriculture, and agriculture is critical to Oregon's economy. We grow more than 250 commodities in Oregon, requiring more than 230,000 workers in peak season. In 2009, agriculture was linked to more than 15 percent of all economic activity in the state. 77 percent of the state's agricultural production value comes from crops that depend on irrigation. So it's fair to say that if Oregon's agricultural sector fails to quickly adapt to today's realities of water availability, we'll all feel the economic pinch.
Oregon has a number of entrepreneurs in water efficiency innovation who are addressing these challenges and stimulating our economy in hard-hit areas of the state. For example, Fred Ziari of IRZ Consulting uses satellites, computers, automated weather stations, aircraft-mounted scanners and other technologies to monitor crops and make remote adjustments to irrigation needs. Jac Le Roux's company, Irrinet, provides irrigation scheduling advice and equipment to orchards and ranches in Hood River and The Dalles. The Northwest Energy Education Institute in Eugene offers training in water conservation alongside energy management and renewable energy. The "green economy" typically conjures up images of solar panels, wind turbines and hybrid vehicles. Water efficiency represents another path toward providing green jobs, especially in rural Oregon.
While some progress has been made, most irrigation and water delivery systems are highly inefficient. One of the disincentives for water efficiency is the fact that while water users pay for the infrastructure and energy costs of delivering water, the water itself is free. Therefore, saving water is often motivated by energy savings and other ancillary benefits. Making it easier to achieve these benefits will accelerate water conservation. Energy Trust of Oregon and Bonneville Power Administration utilities offer financial incentives for irrigation upgrades. Some irrigation districts are generating renewable energy by incorporating small hydro turbines into their newly piped irrigation canals.
Benefits like these make water efficiency upgrades attractive if users can afford the initial investment, and if they can navigate the red tape and project delays associated with many cost-share programs. Streamlining water and energy efficiency programs and making them easier to navigate will go a long way towards increased participation. The state's Allocation of Conserved Water program is an example of how we can provide water users an incentive to save this valuable resource in a way that benefits them in the long run, but the program suffers from a lack of awareness and coordination with other incentives.
Another way Oregon can take a leap forward in smarter water use is through the state's first Integrated Water Resources Strategy. A first draft of this long-term plan for Oregon's water will be released for public comment by the end of this year. To help inform my participation in the policy advisory group shaping this strategy, I have been reaching out to farmers, ranchers and irrigation experts around the state to produce Oregon Environmental Council's forthcoming report called Making Water Work. The report, which will be posted on our website this month, outlines how advancing water efficiency can support the agricultural community while preventing our streams and rivers from going dry.
Oregon can no longer wait to adopt a smarter approach to water use. By capitalizing on efficiency opportunities now, we will be making valuable investments in a finite natural resource that is crucial for the future prosperity of our state.
For more information, click here.
EcoWatch Daily Newsletter