With a mega-drought potentially looming over the Southwest U.S. that could reduce flows in the Colorado River up to 45 percent, on July 16 a U.S. Senate Subcommittee will discuss and consider the Colorado River Basin Study (CRBS). Initiated by U.S. Sen. Mark Udall (D-CO), the hearing will offer testimony that mirrors the makeup of the "work groups" in the Department of Interior's "Next Steps" process of the CRBS which was released in November 2012 by former Secretary of Interior Ken Salazar. In May, the Department of Interior announced the "Next Steps" and convened the work groups–the testimony before the U.S. Senate Subcommittee will discuss municipal water conservation, agricultural water conservation and maintaining healthy flows in the Colorado River.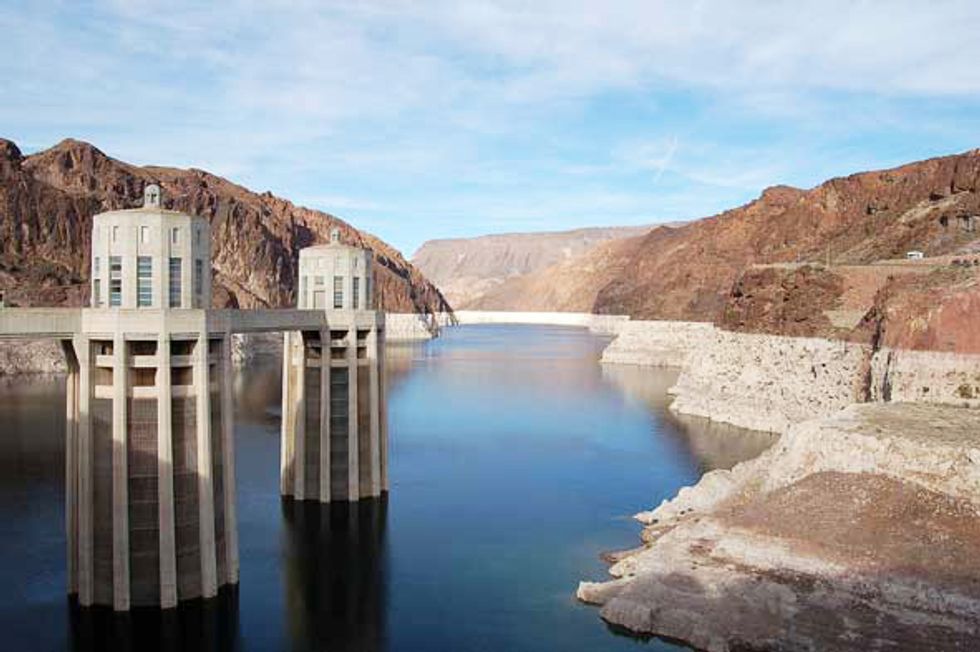 The hearing comes on the heels of a scientific paper published in June in the American Meteorological Society that discussed the wide predictions in variability of flows in the Colorado River basin due to a potential mega-drought. Such a mega-drought has occurred in the past and could last decades and reduce flows in the river by as much as 45 percent according to the paper. The CRBS also indicated that, due to population growth and climate change, demand for water in the Colorado River basin–which currently serves 35 million people–has already outstripped supply with the imbalance increasing dramatically over the next few decades.
Further yet, on July 10, the Bureau of Reclamation released their most recent 24-month study of Colorado River operations which predicted a slightly greater than 50 percent chance that the amount of water flowing out of Lake Powell in 2014 would be at its lowest point since the reservoir was constructed. The study also indicated that the inflow into Lake Powell in June 2013 was just 35 percent of average.
"Congress needs to take this issue seriously now," said Gary Wockner of the Save The Colorado River Campaign. "We need to make sure the Colorado River Basin Study is used to combat this imbalance and potential mega-drought–we can hope and pray for rain, but we need to plan for a worst-case scenario that supplies water and protects the river in the 21st Century."
Throughout the CRBS process, environmental groups have championed water conservation as a key strategy to help address the imbalance of supply and demand in the basin. Environmental groups believe that increased municipal and agricultural water conservation could supply up to 2 million new acre feet of water. In addition, water reuse and recycling in Southwest U.S. cities could create another new million acre feet, for a total of 3 million acre feet created through conservation, reuse and recycling.
"If you're in an oil crisis, you don't build more gas-guzzling hummers," said Wockner. "The Southwest U.S. is entering a potential severe water crisis and we can't build dams and pipelines to fix it–we need to develop a new economy in water conservation and river protection that meets this challenge."
Visit EcoWatch's WATER page for more related news on this topic.
———
SHARE YOUR THOUGHTS BELOW: Are you experiencing a drought where you live?
———

EcoWatch Daily Newsletter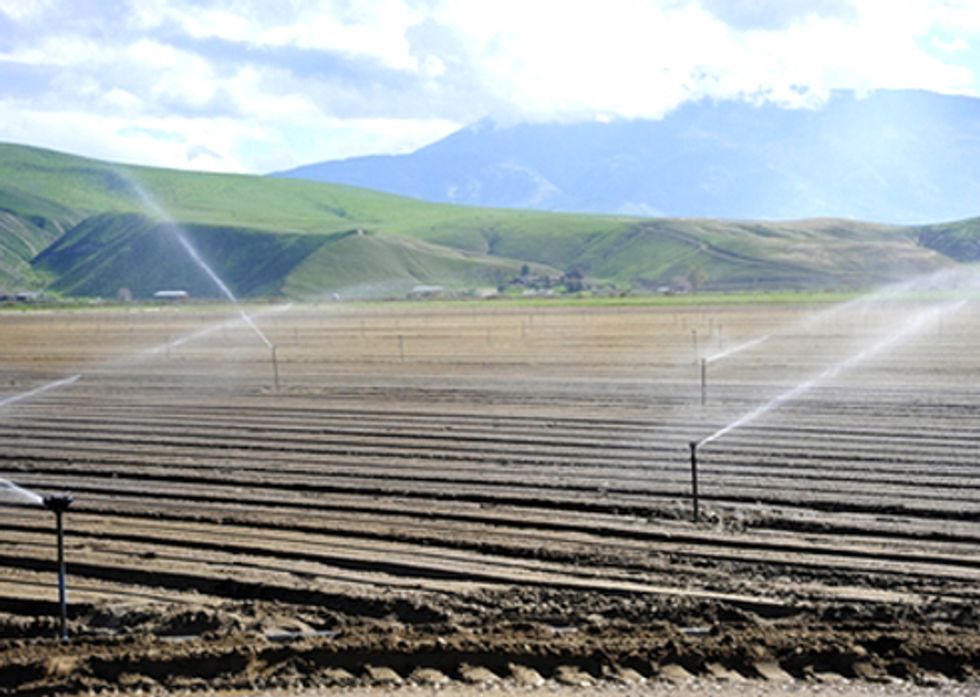 The U.S. House of Representatives will vote this week on an attempted water grab by powerful corporate agribusinesses in California's San Joaquin Valley that threatens to drive salmon runs extinct and reverse decades of laws that protect people, wildlife and water supplies. Among other things, H.R. 1837 would take away 260 billion gallons of water used for saving salmon and other conservation purposes each year and deliver it to water contractors in the Central Valley. It would also eliminate environmental protections for salmon and other endangered species in the San Francisco Bay-Delta and the Sacramento and San Joaquin rivers. The bill goes before the House rules committee on Feb. 28. A vote in the House is expected on Feb. 29.
"This bill is about pure greed and boosting corporate profits for some of the world's wealthiest agribusinesses. In exchange, we'd be sacrificing Central Valley salmon runs and overturning laws that protect water, the environment and ultimately California's people," said Bill Snape, senior counsel at the Center for Biological Diversity. "These water tycoons finally have their dream bill—to get rid of environmental protections and flush the last decade of salmon restoration efforts and water allocation down the drain."
The legislation would nullify existing water rights to guarantee water for politically connected corporations; end restoration of the San Joaquin River and prevent revival of its salmon runs; overturn broadly supported water-use agreements; and threaten California's public water supplies—all to benefit wealthy corporations. It would also likely result in the extinction of economically valuable Central Valley salmon runs.
In a direct threat to state sovereignty, the legislation also proposes to end most of California's authority over the State Water Project and the California Aqueduct, water supply projects funded with bonds approved by California voters and built, managed and regulated by state agencies.
"This bill turns water policies upside down, reversing decades of work by state and federal agencies to restore salmon and other imperiled fish in California," said Snape.
H.R. 1837 is opposed by California's senators, leaders of both state legislative houses, commercial and recreational fishing associations, environmental groups, water districts, local governments and Delta farmers. By preempting and overriding state and federal environmental laws, the bill jeopardizes efforts to restore the Bay-Delta estuary and improve the reliability California's water supplies.
Background
H.R. 1837 would:
Gut the Central Valley Project Improvement Act, requiring 800,000 acre-feet of water per year currently directed to conservation to be delivered instead to Central Valley water contractors (pp. 18 and 20);
Eliminate protections for salmon in the San Francisco Bay-Delta and the Sacramento and San Joaquin rivers while guaranteeing massive water exports from the Delta to politically connected special interests;
Direct any difference in income from selling agricultural water to municipalities to be kept in a "restoration fund" controlled by the contractors, and, for the first time, enable the use of federal funds to construct privately controlled storage facilities;
Invalidate the San Joaquin restoration agreement, a bipartisan, court-approved settlement to restore the San Joaquin that ended 18 years of litigation after the San Joaquin River Restoration Act was approved by Congress in 2009 (p. 25);
Mandate that the Endangered Species Act be considered "fully met" by the project and require new federal permits that can be no more restrictive on water pumping than a 1994 Bay-Delta standard, ignoring 20 years of federal attempts to secure enough water flow to prevent salmon from going extinct (p. 21);
Prohibit the Fish and Wildlife Service from distinguishing between naturally spawned and artificially stocked salmon and steelhead for the purposes of Endangered Species Act compliance (pp. 31-32);
Require the Department of the Interior to approve new water projects and permits within a 45-day window and prohibit the secretary of the Interior from imposing any mitigation for projects harming endangered species, while giving water contracting agencies approval authority (pp. 4-5);
Preempt the state's ability to regulate and control the Central Valley Project and the State Water Project for Endangered Species Act conditions, preempting application of the public trust doctrine for state law as well (p. 22);
Allow privately controlled "joint power authorities," including those involved in water grabs and privatizing public water (such as the Kern Water Bank) to obtain federal funds to build or expand storage projects—a giveaway of taxpayer money to billionaires such as Stewart Resnick and his Kern Water Bank (p. 24);
Rob the Fish and Wildlife Service of restoration funding from money accruing from differences in profit and costs for water transfers between agricultural and municipal users and give it to water contractors (pp. 6, 15 and 31);
Require the Fish and Wildlife Service to provide water contractors with additional 100 percent replacement of "restoration flows" used for fish and wildlife conservation in the San Joaquin river within a year of enactment and prohibit use of any water not from the San Joaquin for that purpose (pp. 28 and 29);
Preempt state authority to regulate water quality in the San Joaquin River beyond the flows and mitigation specified in the new bill (p. 24).
For more information, click here.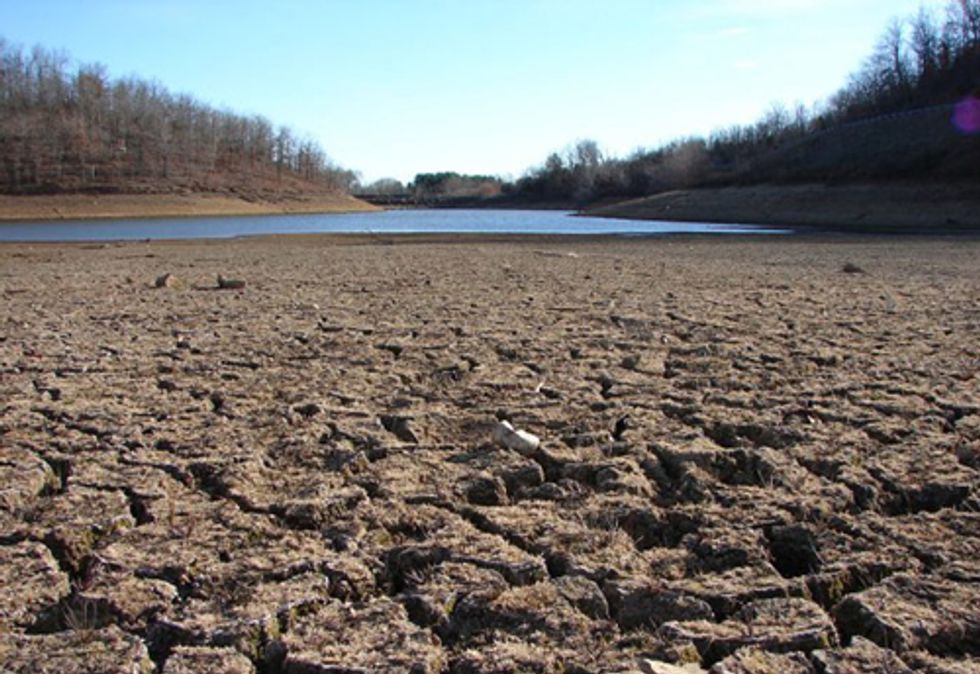 The Government of the United Kingdom must get tough on water companies and do more to save water or drought will keep threatening British crops, Friends of the Earth warned Feb. 20, as Environment Secretary Caroline Spelman prepares to hold an emergency summit between companies, wildlife groups and river users.
The green campaigning charity says that the drought crisis has been a long-time coming, as successive Governments have consistently allowed the over-abstraction of water from several English rivers and ignored the problem of leaky old water pipes. Meanwhile, climate change increases the risk of weather extremes like drought.
Last week the Centre for Hydrology and Ecology said that average rainfall in the UK so far this winter has been the lowest since 1972, with the Midlands and Anglian regions having had their second driest years in almost a century. The Environment Agency warned that half of all British households could face hosepipe bans unless a long bout of exceptionally heavy rain fell by April.
"Leaky old water pipes and over-abstraction from rivers mixed with unusually low rainfall this winter is a dangerous—and expensive—concoction," said Friends of the Earth's Senior Nature Campaigner, Paul de Zylva. "It's little surprise we're in drought—successive Governments have ignored expert advice on saving water, burdening farmers and households with the consequences. Ministers keep holding water summits but if they are serious about safeguarding water supplies and protecting crops and wildlife, they must urgently stop water companies drying out our rivers and place water saving at the heart of our planning system."
"There are simple steps that all of us can take to save water—from taking shorter showers to turning off the tap when we clean our teeth," said de Zylva.
For more information, click here.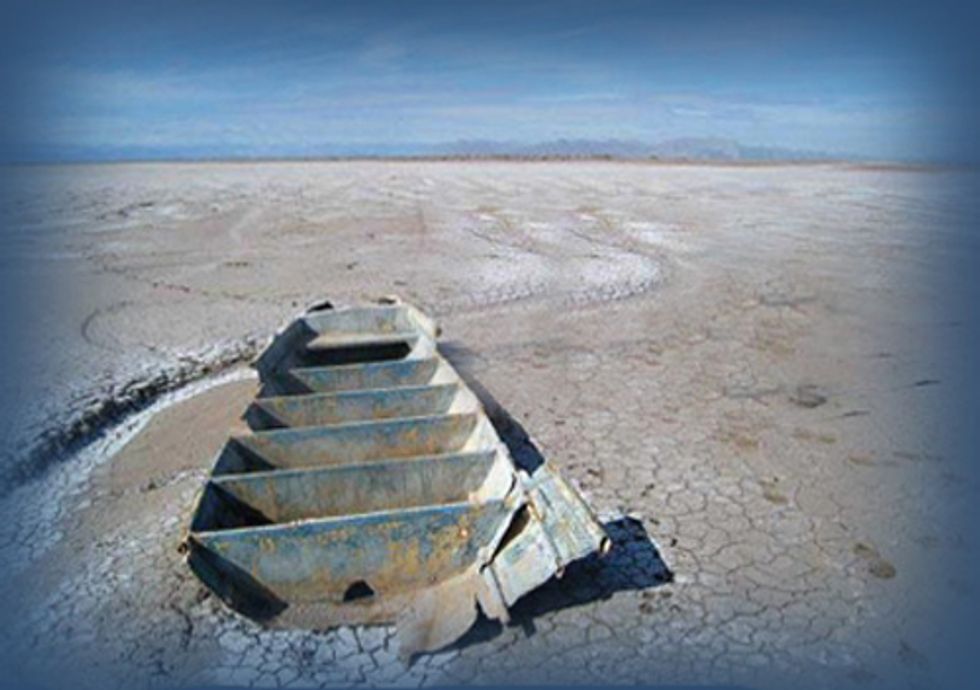 As members of a task force assembled Jan. 12 to consider the viability of a proposed pipeline to ship 80 billion gallons of water each year from the West Slope's Green River to the Front Range, West Slope businesses announced that they are putting together an effort to stop the pipeline. The coalition, known as Protect the Flows, is a group of more than 250 businesses in the seven Colorado River basin states who directly depend on the river and its tributaries for their livelihood.
 
They plan to present their amassed business opposition of the project to Gov. John Hickenlooper and have already secured resolutions from local governments on the West Slope. The coalition is concerned about the negative impact to the region's recreation industry that would result from draining so much water from the area, and is also alarmed by the up to $9 billion price tag of the project that is estimated by the state, the risk of a potential Colorado River compact call, and future West Slope development.
 
"We depend on anglers, rafters, birders and hikers coming to our communities to fuel our economy," said Lisa Jenkins, executive director, Grand Lake Area Chamber of Commerce. "This massive siphoning of water will decrease flows in the Green River by 20–25 percent, and cripple the annual $10 billion recreation-based economies that communities like Grand Lake depend on for our survival. Gov. Hickenlooper and The Colorado Water Conservation Board should be taking note of this rather than providing $72,000 in funding for a Flaming Gorge task force."
 
Outdoor recreation supports 107,000 jobs in Colorado, according to a 2006 economic impact report from the Outdoor Industry Association. The Green River, a tributary of the Colorado River, feeds a watershed that is a pillar of the region's recreation economy. A recent economic report by conservation group Western Resource Advocates reveals that in addition to producing the most expensive water in Colorado's history (up to 10 times more than any existing project), the region from where the proposed Flaming Gorge pipeline would take the water will suffer a multi-million dollar economic hit to its recreation economy.
 
Thus far, the City of Grand Junction, City of Fruita, Mesa County, and Montrose County in Colorado have all passed resolutions opposing the proposed pipeline. Among the concerns expressed by local officials is the exorbitant cost of building a 560-mile pipeline that extends from the Flaming Gorge Reservoir in Southwest Wyoming over the Continental Divide to the Front Range of Colorado. The state of Colorado estimates the construction cost alone to be somewhere between $7 to $9 billion.
 
"There are plenty of folks in the state, myself amongst them, who are asking why the state is expending scarce dollar resources on a water proposal that's by and large looked upon by much of the water community on both sides of the mountains as somewhat of a pipe dream," said Mesa County Commissioner Steve Acquafresca in a Dec. 21 article in the Grand Junction Daily Sentinel.
 
The task force convening to consider the pipeline, known formally as the Basin Roundtable Project Exploration Committee, is funded by a state grant issued by the Colorado Water Conservation Board. The group is scheduled to meet through the rest of the year. Protect the Flows plans to spend the year reminding Gov. Hickenlooper and state officials that public resources would be better spent on more affordable solutions that support recreation industry jobs, such as improving water conservation efforts, water reuse and recycling, and better land-use planning and growth management.
For more information, click here.