By Michele Simon and Andrew Kimbrell
You may have noticed the impressive grassroots movement gathering steam lately over the labeling of genetically engineered (GE) foods. Recently, Connecticut became the first state in the nation to enact a law to require such labels, and 26 other states have introduced similar bills this year. Millions of Americans are demanding more transparency in the food supply and our elected officials are finally responding, after decades of work by groups like Center for Food Safety (CFS).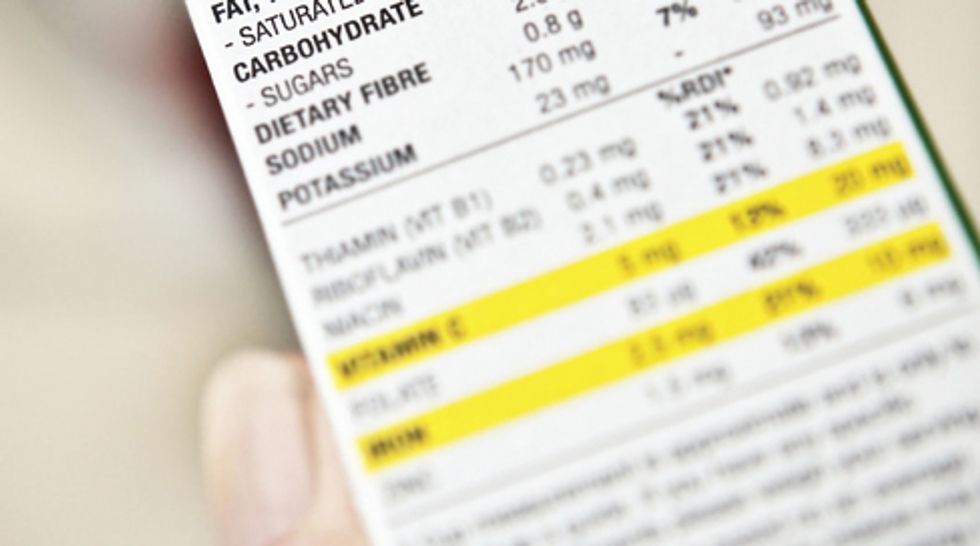 But one advocacy group, Center for Science in the Public Interest (CSPI), often seen as a leader in nutrition policy, stands virtually alone in its continued opposition to labeling GE foods. This stance is troubling and confusing given how outspoken CSPI has been for decades on food labeling and consumer information.
CSPI's position, explained in this recent news interview, boils down to three claims:
GE foods do not present either safety or nutrition concerns;
Processed GE foods do not contain genetically-engineered material;
Non-GE labels are "misleading" because they imply a safer or superior food.
Let's take these one by one.
GE Food Safety is an Open Question
First, CSPI claims that genetically engineered food labeling is "not a food safety or a nutritional issue—it's not like allergens or trans fats."
This is a pretty bold statement to make given how little information is available on the safety of GE foods. The U.S. Food and Drug Administration (FDA) does not require or conduct safety studies on GE foods, nor does it approve GE foods as safe. Instead, there is only confidential consultation between industry and FDA, where GE food developers decide what summary information to provide the agency; and even that is voluntary. So we are essentially taking the biotech industry's word that GE food is not hazardous. CSPI itself acknowledges that the government isn't doing its job, calling on FDA to "require a mandatory pre-market approval process" and "formally approve that the crop is safe for human and animal consumption." How can CSPI on the one hand admit we need more rigorous oversight, while on the other claim there is no safety issue? 
Further, while obviously no substitute for adequate food safety oversight, mandatory labeling of GE foods will allow the detection of adverse health effects of consuming such foods. Without labeling, anyone who gets sick from eating a GE food has no way of identifying the cause.
It's also odd that CSPI would distinguish allergens from GE foods, given that allergic reactions, which can be life-threatening, are the most widely accepted health threat posed by GE organisms. As Michael Hanson, senior scientist with Consumers Union, noted in his testimony in support of the Connecticut GE labeling bill in March:
"The human safety problems that may arise from GE include introduction of new allergens or increased levels of naturally occurring allergens, of plant toxins and changes in nutrition."  
He also testified in regards to the GE salmon moving closer to federal approval (despite overwhelming public opposition):
"Company data suggest that it may exhibit increased allergenicity."
And although the federal government has approved numerous pesticides genetically engineered into corn and cotton, in 2009 they also funded research to better determine if they can trigger food allergies. In the meantime, the allergy risk from GE food justifies a safety-based label similar to those warning that a food contains nuts.
Many Food Labels Are Not About Safety
In addition, safety is not the defining factor for requiring food labels. We label all sorts of things not based on safety concerns per se. Take basic ingredient labeling, which CSPI supports. We don't question the safety of every single ingredient that foods contain, but each is still required to appear on the label, because consumers have the right to know what is in their food.
Similarly, we don't require the listing of fat, sugar, salt, vitamins and minerals because we think those items are dangerous; rather, we require them because it helps the consumer make more informed choices, a concept with which CSPI appears to agree. To make its case for requiring chain restaurants to post calorie counts and other nutrition information, CSPI argues that, without such information, "it's difficult to make informed and healthy choices."
Why is labeling GE food any different? It isn't. Think about it this way: if we know a food ingredient is dangerous, we don't merely label it, we remove it from store shelves. 
Even Processed Foods Often Contain GE Material
CSPI also claims:
"... the great majority of foods that contain highly purified oils, corn sugars and cornstarch ingredients made from GE crops contain essentially no genetically modified DNA or protein."
First, CSPI's cleverly worded statement applies to a minority of foods, mainly sodas containing high-fructose corn syrup, as well as corn and soybean oil. But it excludes those foods most likely to have substantial amounts of GE ingredients: corn-based cereals, tortillas, tacos, corn chips, corn flour, corn grits, etc. For example, an important report called Cereal Crimes from the Cornucopia Institute in 2011 listed several cereal brands (labeled "natural") that tested positive for high levels of GE ingredients, "sometimes as high as 100 percent." Those products included well-known brands such as Kellogg-owned Kashi's GoLean and General Mills' Kix, a children's cereal.
In addition, numerous lawsuits are being filed against food makers using the "natural" label on products containing genetically engineered ingredients. To make their case, lawyers are conducting independent testing of products such as Frito-Lay snacks and finding genetically engineered proteins. In fact, according to the industry lobby, Grocery Manufacturers Association, an estimated 70 percent of products on supermarket shelves contain soy or corn ingredients likely to be derived from GE crops.
People Want to Know if Food is Genetically Engineered for Many Reasons
Moreover, consumers care about GE labeling for more than just health reasons. For example, many people know that growing GE crops is an unsustainable practice that harms the environment. The vast majority of genetically engineered crops are designed to withstand herbicides, and therefore promote indiscriminate herbicide use. As a result, genetically engineered crops have increased herbicide use by a substantial 527 million pounds in the 16 years from 1996-2011. Most of this increase is attributable to glyphosate, the active ingredient of Roundup herbicide, sprayed on Monsanto's "Roundup Ready" crops. This heavy use of glyphosate is known to harm plants and wildlife, and some studies suggest harm to farmers as well. Further, the glyphosate onslaught has triggered an epidemic of glyphosate-resistant weeds that in turn lead to greater use of more toxic herbicides. People should have the choice to avoid foods that lead to such environmental harms (a concern CSPI appears to share), as they do with other types of "eco" or "green" labels.
Non-GE Claims Are Not Misleading, the Absence of GE Labeling Is
Finally, CSPI also alleges that "non-GMO label claims are misleading, since they falsely imply that food made without GE ingredients is safer or superior in some other way."
But it is no more misleading to label a food as non-GMO than it is to label "orange juice from concentrate." Neither statement is about safety. These are strictly factual and non-controversial disclosures. (Same is true for a label disclosing that a food or ingredient is genetically engineered.) Far from misleading consumers, such a label would empower those who want GE foods to purchase them, and enable others to avoid them. If anything is misleading, it's the lack of mandatory labeling of GE foods. CSPI again entirely misses the point that food labeling is not only about safety or being superior, but about informed choice.  
CSPI is Out of Step with Democracy
Finally, CSPI is in a dwindling minority in its position. Numerous polls indicate that Americans want GE food labeling, with most results topping 90 percent. What other issue can you get 90 percent of Americans to agree upon? Last fall, six million Californians voted for GE food labels, despite a $45 million campaign of lies and dirty tricks to stop Proposition 37 from passing, just narrowly.
Moreover, 1.2 million people have now endorsed a Center for Food Safety legal petition from 2011 demanding FDA require the labeling of GE food. In addition, 64 other nations already require GE labels, including Japan, Australia, Brazil, China, Russia, and the entire European Union. It is only a matter of time before we see required labeling of genetically engineered food in the U.S. Meanwhile, having an organization such as CSPI speak out against GE food labeling is counterproductive. We hope they soon join the growing chorus of voices and support our right to know.
Visit EcoWatch's GE FOODS page for more related news on this topic.
———
SHARE YOUR THOUGHTS BELOW: Should genetically engineered foods be labeled or should they be banned?
———

EcoWatch Daily Newsletter
By Katherine Paul and Ronnie Cummins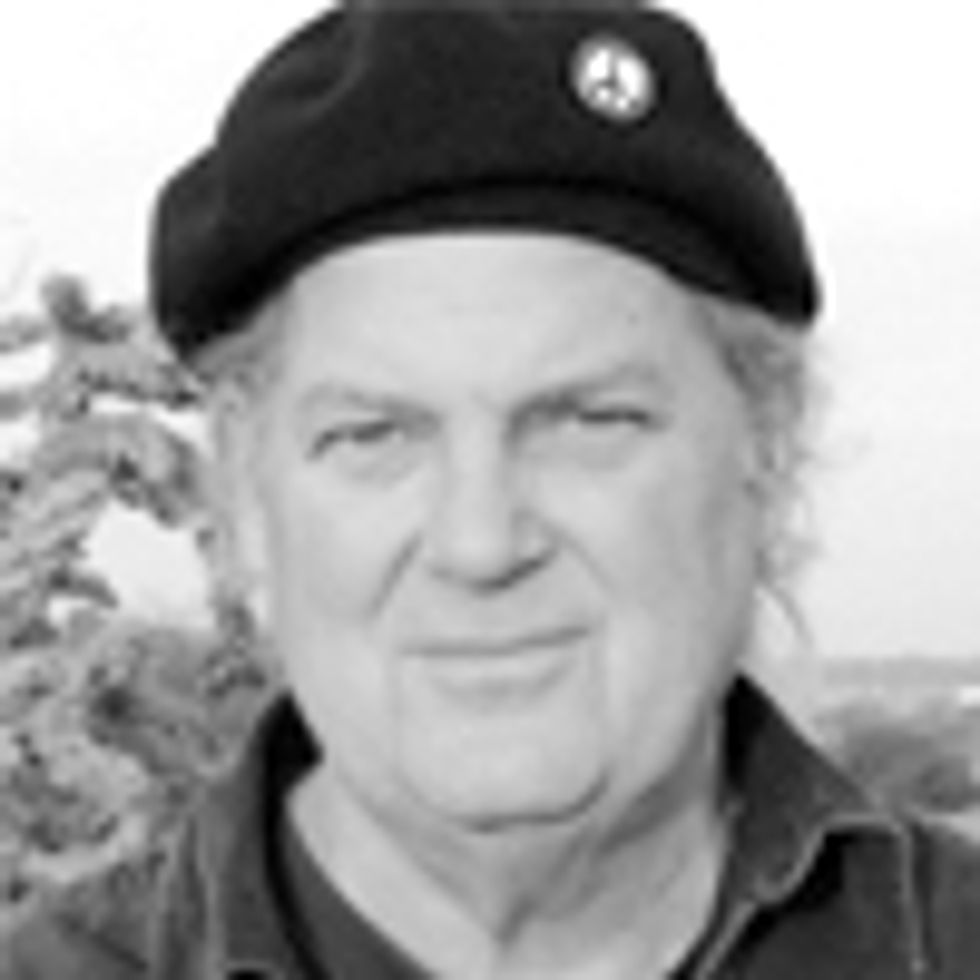 If you think the U.S. government is doing a sub-par job of keeping your food safe, brace yourself. You could soon be eating imported seafood, beef or chicken products that don't meet even basic U.S. food safety standards. Under two new trade agreements, currently in negotiation, the U.S. Food and Drug Administration could be powerless to shut down imports of unsafe food or food ingredients. And if it tries, multinational corporations will be able to sue the U.S. government for the loss of anticipated future profits.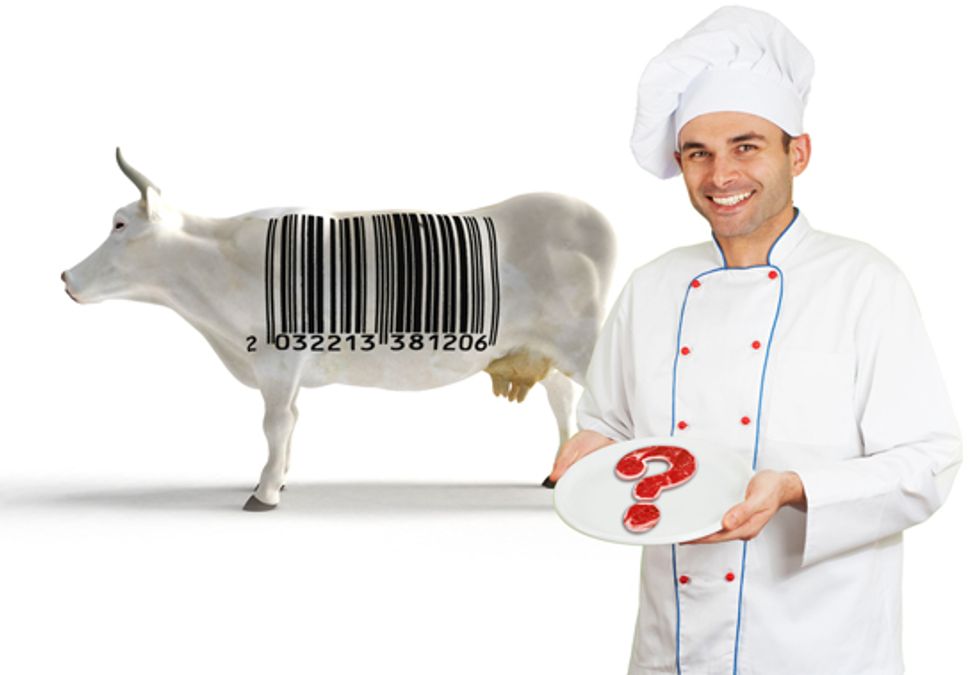 Photo courtesy of Shutterstock
More frightening? Negotiations for both agreements are taking place behind closed doors, with input allowed almost exclusively from the corporations and industry trade groups that stand to benefit the most. And the Obama Administration intends to push the agreements through Congress without so much as giving lawmakers access to draft texts, much less the opportunity for debate.
Designed to grease the wheels of world commerce, the Trans-Atlantic Trade and Investment Partnership (TTIP) and the Trans-Pacific Partnership (TPP) would force the U.S. and other participating countries to "harmonize" food safety standards. That means all countries that sign on to the agreement would be required to abide by the lowest common denominator standards of all participating governments. So for instance, say Vietnam allows higher residues of veterinary antibiotics in seafood than the U.S. allows, and Vietnam and the U.S. both sign on to the TPP. As a trade partner, the U.S. could be forced to lower its standards to allow for imports of seafood from Vietnam—or face a lawsuit by the seafood exporter for depriving the company of future sales of its products in the U.S.
The U.S. has already had a taste of this type of policy under the North American Free Trade Act. In 2005, the Canadian Cattlemen for Fair Trade sued the U.S. the U.S. government for banning imports of beef and live Canadian cattle after a case of mad cow disease was discovered in Canada. In the end, the U.S. prevailed, but not until it had spent millions to defend itself in court. Mexico wasn't so fortunate when three companies (Corn Products International, ADM/Tate & Lyle and Cargill) sued the Mexican government for preventing imports of high fructose corn syrup. Mexico lost all three cases, and was forced to pay out a total of $169.18 million to the three firms.
Among the many gifts to Big Ag contained in the TTIP and TPP include back-door entry for their genetically modified seeds and crops. Countries, including those in the European Union, could find it increasingly difficult to ban, or even require the labeling of, genetically modified organisms (GMOs), if biotech companies determine that those countries' strict policies restrict fair trade and infringe on the companies' "rights" to profit.
The TTIP and the TPP are, individually and combined, two of the largest free trade agreements in world history. According to the Citizens Trade Campaign (CTC), the TPP alone covers 40 percent of the global economy. That percentage will likely grow, because the agreement allows for other countries, besides the 12 currently involved, to "dock on" after the agreement is in place.
Both the TTIP and TPP could have dangerous consequences for food safety in the U.S., and around the world. But they're not limited to food or agriculture policy. Both also contain sweeping policies that could affect everything from the environment and sustainability, to healthcare, Internet freedom and the financial markets. Given the potential of these agreements to shape global policy on so many fronts, it's reasonable to assume that negotiators would actively solicit, and take into careful consideration, input from the affected parties, including consumers, farmers and governments. Instead they've taken the opposite approach. From day one, negotiations for the TTIP and TPP have been shrouded in secrecy. The public and participating governments, including the U.S. Congress, have been shut out of the negotiating process, denied access to everything from early proposals to final draft texts.
Why the secrecy? The Obama Administration wants as little public debate as possible, so it can ram the agreements through Congress using something called "Fast Track." Fast Track, a product of the Nixon presidency, strips Congress of its authority to control the content of a trade deal and hands that authority over to the executive branch. Congress gets a vote, but only after the negotiations have been completed, and the agreements have been signed. No debate. No amendments. Just a fast, forced vote, too late for Congress to have any influence. According to the CTC, two-thirds of Democratic freshmen in the U.S. House of Representatives have expressed serious reservations about the TPP negotiations and the prospect of giving Fast Track authority to the President. And more than 400 organizations representing 15 million Americans have already petitioned Congress to do away with Fast Track in favor of a more democratic approach to trade agreement negotiations. So far those pleas have fallen on deaf ears.
If the public is shut out, and Congress gets no say, who gets a seat at the table? Corporations. That's right. The Obama Administration is trusting corporations like Dow AgroSciences, Cargill and DuPont, and trade groups like the Pork Producers Council and Tobacco Associates, Inc., to write food safety policies. In all, more than 600 corporations have been given access to drafts of various chapters of the TPP. Requests for the same level of access, from members of Congress and from the public, have been denied.
No wonder then that, according to leaked drafts obtained by groups like the CTC, Public Citizen and the Institute for Agriculture and Trade Policy, the TPP contains proposals designed to give transnational corporations "special rights" that go far beyond those possessed by domestic businesses and American citizens, says Arthur Stamoulis, executive director of the CTC. Experts who have reviewed the leaked texts say that TPP negotiators propose allowing transnational corporations to challenge countries' laws, regulations and court decisions, including environmental and food safety laws. Corporations will be allowed to resolve trade disputes in special international tribunals. In other words, they get to do an end run around the countries' domestic judicial systems, effectively wiping out hundreds, if not more, domestic and international food sovereignty laws.
U.S. consumers aren't the only ones who should be up in arms about these trade agreements, the secrecy around their negotiations and the Obama Administration's intent to fast-track them. Under the TTIP and TPP, consumers in countries that have stricter food safety regulations than those in the U.S. will see their standards lowered, too. For instance, Japan prohibits the use of peracetic acid to sterilize vegetables, fruits and meat, while the U.S., Canada and Australia allow it. Japan's health ministry, in anticipation of the TPP, has said the country will add the acid to its approved list. In all, Japan has approved only about 800 food additives, to the more than 3,000 approved in the U.S. Japan's consumers could soon see a sudden reversal of laws enacted to protect their health.
European consumers will also suffer. Europe has long used the precautionary principle to ban ractopamine in meat, chlorine rinses of poultry and the use of rBGH growth hormone in milk production. Under the TTIP, Europe could be forced to allow all three in order to meet the lowest common denominator rule. The precautionary principle removes the burden of proof from policymakers, allowing them to make discretionary decisions in situations where there is the possibility of harm, given the lack of scientific proof to the contrary. But that principle flies out the window under TTIP rules.
The Organic Consumers Association is urging consumers to petition President Obama and U.S. Trade Representative Michael Froman to release the draft texts of the TTIP and TPP, and encourage full and open debate on the policies contained in both agreements. The petition also asks President Obama to end the Fast Track option, and grant Congress the ability to debate and amend the agreements, before voting on them.
With the world's food supply and consumers' health already endangered by chemical-intensive industrial agriculture and climate change, the U.S. and other governments should be looking for ways to promote sustainable food and agriculture policies, not restrict governments' abilities to do so. Instead, the Obama Administration is subverting the principles of democracy in favor of handing a few transnational corporations unprecedented power to put profits above the health and well being of consumers.
Visit EcoWatch's FOOD page for more related news on this topic.

If you're like many busy Americans, you may feel the need for an extra boost of energy to stay focused and perform at your best throughout the day. Whether you experience the age-old 3 p.m. slump at your desk, or you need an extra jolt to power through a morning workout, you may be looking for a natural way to increase your energy levels.
<p>Caffeine happens to be the most-consumed energy booster in the world. From coffee to tea to chocolate, about 90% of Americans consume caffeine in some form every day. And increasingly, people are turning to energy drinks to satisfy their energy needs. </p><p>Energy drink consumption is especially high among young adults. In a 2016 <a href="https://supplements101.net/energy-drink-statistics/#:~:text=In%202016%2C%20the%20sales%20of,drinks%20on%20a%20regular%20basis." rel="noopener noreferrer" target="_blank">survey</a>, over one-third of 18- to 29-year-old respondents said they consumed energy drinks on a regular basis. </p><p>There are dozens of energy and sports drink companies out there to meet this growing demand for a regular energy boost. From flashy cans packed with bold flavors to all-natural alternatives, it can be difficult to cut through the noise and choose the right caffeine source for you. </p><p>That's why we're reviewing the top five healthy energy drinks that will give you a moderate level of caffeine without added sugars and artificial ingredients. </p><h2>The Downside of Mainstream Energy Drinks</h2><p>Step into most gas stations, and you'll find a fantastically colorful, shiny, and attention-grabbing display of canned energy drinks. These cans and bottles are slapped with powerful names like "Rockstar" and "Red Bull!". But often, hidden behind the neon graffiti-scribbled cans are ingredients best avoided for the sake of your health. </p><p>Most mainstream energy drinks are packed with high amounts of caffeine, sugar, and other undesirable ingredients. According to the <a href="https://www.mayoclinic.org/healthy-lifestyle/nutrition-and-healthy-eating/in-depth/caffeine/art-20045678#:~:text=Up%20to%20400%20milligrams%20(mg,widely%2C%20especially%20among%20energy%20drinks." rel="noopener noreferrer" target="_blank">Mayo Clinic</a>, adults should aim to consume no more than 400mg of caffeine a day. </p><p>To put that into perspective, a 1-ounce shot of espresso contains about 64 milligrams of caffeine. A regular cup of coffee has about 70 to 100 milligrams. Some energy shots contain more than 400 milligrams of caffeine in a single serving.</p><p>Overdoing your caffeine intake can have negative impacts on your health. The extent to which you experience side effects will depend on your tolerance for the drug, age, and genes. Signs of too much caffeine include headaches, anxiety, an elevated heart rate, muscle jitters, irritability, and frequent urination. </p><p>Added sugar is another common unhealthy ingredient in mainstream energy drinks. The American Heart Association recommends that adult men consume no more than 37 grams of sugar per day and women consume no more than 25 grams. However, a single serving of many mainstream energy drinks can easily contain 27 or more grams of added sugars per serving. </p><p><a href="https://www.health.harvard.edu/heart-health/the-sweet-danger-of-sugar" rel="noopener noreferrer" target="_blank">Studies</a> show that consuming excess added sugars (those that aren't naturally occurring in fruits and vegetables) can have serious health implications. For most Americans, these added sugars come from flavored drinks, cereals, baked goods, and other processed foods, including energy drinks. </p><p>All of this sugar adds up to an increased risk for obesity, diabetes, and heart disease. In one 15-year Harvard study, participants who consumed 17-21% of their daily calories from added sugars increased their risk of death from cardiovascular disease by 38% compared to individuals who consumed 8% of their calories from added sugar. </p><p>Obesity, heart disease, high blood pressure, and cardiovascular disease are all leading causes of death in the US. By choosing no- to low-sugar healthy energy drinks without large amounts of caffeine, you can reduce your intake of added sugars and avoid overdoing your caffeine intake. </p><h2>What to Look for in a "Healthy" Energy Drink</h2><p>So how can you be sure your daily pick-me-up is a healthier option that will still sustain your energy levels? Start by reviewing the caffeine and sugar content. Many natural energy drinks on the market are sugar-free and made with natural caffeine sources. For example, matcha green tea is an herbal source of caffeine that has other nutritional benefits for overall wellness like antioxidants. </p><p>In addition to the caffeine and sugar content, many healthy energy drinks are fortified with essential nutrients that have positive health effects. You may get the added benefit of antioxidants from black tea, for example. </p><p>As always, be sure to read the label of any energy drink carefully and with an eye to added sugars, preservatives, and other artificial ingredients. And remember that caffeine is a natural diuretic, so it's important to watch your hydration and drink plenty of water. </p><h2>Best Healthy Energy Drinks</h2><p class="media-headline"><strong>Zevia Soda Zero Calorie </strong><br></p> <p><br></p> <div class="rm-shortcode amazon-assets-widget" data-rm-shortcode-id="8eda0b2a1fca95e74536fe933917a0c8" contenteditable="false"> <a href="https://www.amazon.com/dp/B01NBDS05U?tag=ecowatch-20&amp;linkCode=ogi&amp;th=1&amp;psc=1" target="_blank"> <img type="lazy-image" data-runner-src="https://m.media-amazon.com/images/I/51K6VHfVdbL.jpg" class="amazon-assets-widget__image widget__image"> </a> </div> <p><br></p><p>We like that this Zevia's zero-calorie option is made with clean ingredients. You won't find artificial colors, preservatives, soy, or sodium in these cans. With six simple ingredients, including carbonated water, you can rest assured that every sip is wholesome and good for you. Zevia offers a higher caffeine content than other healthy energy drinks, so it's a good option for someone with a higher caffeine tolerance or who reaches for just one serving of caffeine a day. </p><p><strong>Strength: </strong>120mg of caffeine per can</p><p><strong>Why buy:</strong> Sugar-free; Zero calorie; Non-GMO Project Verified; Kosher; Vegan</p><p><br></p><p class="media-headline"> <strong>Sambazon Organic Amazon Energy Drink</strong></p><p><strong><br></strong></p><div class="rm-shortcode amazon-assets-widget" data-rm-shortcode-id="85c4853615e47cd7cbb10a107aacb6a2" contenteditable="false"> <a href="https://www.amazon.com/dp/B06XMQD3GG?tag=ecowatch-20&amp;linkCode=ogi&amp;th=1&amp;psc=1" target="_blank"> <img type="lazy-image" data-runner-src="https://m.media-amazon.com/images/I/51xnTTJ62CL.jpg" class="amazon-assets-widget__image widget__image"> </a> </div> <p>We love that this drink is both low in calories and sugar (with only 6 grams per serving) while providing other important vitamins. The green tea and yerba mate that give each can its 120 mg of caffeine come with potent antioxidants and vitamin C. This is another slightly more caffeinated option if you're looking for a stronger jolt from your healthy energy drink without the excess sugars and artificial ingredients you'll find in mainstream high-caffeine options. With fruity Amazon-inspired flavors like acai berry and pomegranate, Sambazon ensures every sip is delicious and refreshing. </p><p><strong>Strength: </strong>120mg per can </p><p><strong>Why buy:</strong> Made with guarana, yerba mate &amp; green tea; USDA-Certified Organic; Non-GMO; Vegan; Gluten-free; Kosher</p><p><br></p><p class="media-headline"> <strong>Sunshine Good Energy Drink</strong></p><p><br></p><div class="rm-shortcode amazon-assets-widget" data-rm-shortcode-id="6eb3213e344554c1cf64811f99368be2" contenteditable="false"> <a href="https://www.amazon.com/dp/B00ETBR7MU?tag=ecowatch-20&amp;linkCode=ogi&amp;th=1&amp;psc=1" target="_blank"> <img type="lazy-image" data-runner-src="https://m.media-amazon.com/images/I/41WwiS5or4L.jpg" class="amazon-assets-widget__image widget__image"> </a> </div> <p>This brightly colored can is not only enticing, but it's also good for you. It has a moderate amount of caffeine (about the same amount as a cup of coffee) for a light buzz that won't cause a crash. This low-calorie option (60 calories per can) is especially great for plant-based diets, which can often lack essential b vitamins, especially vitamin B12. Sunshine Energy Drinks are fortified with B12, and the clementine flavor also offers 100% of your daily Vitamin C requirements.</p><p><strong>Strength:</strong> 70mg caffeine per can</p><p><strong>Why buy:</strong> Made with organic green coffee beans; Added B12; Contains electrolytes; 100% of your daily Vitamin C</p><p><br></p><p class="media-headline"> <strong>GURU Lite Organic Low Calorie Energy Drink with Green Tea</strong></p><p><br></p><div class="rm-shortcode amazon-assets-widget" data-rm-shortcode-id="4ab4b338d9d1410089b9f5d9f9be8a35" contenteditable="false"> <a href="https://www.amazon.com/dp/B01ESPB2UY?tag=ecowatch-20&amp;linkCode=ogi&amp;th=1&amp;psc=1" target="_blank"> <img type="lazy-image" data-runner-src="https://m.media-amazon.com/images/I/51vJnEDA4XL.jpg" class="amazon-assets-widget__image widget__image"> </a> </div> <p>GURU's Lite Energy drink is brewed with antioxidant-packed green tea and hydrating carbonated water. This vegan energy drink includes the added bonus of natural sweeteners and vitamin sources. Every can is made with ginseng, echinacea, guarana, and sweetened with stevia and monk fruit for a lightly sweet, nutrient-packed sip. Plus, GURU has an environmentally-friendly commitment to using natural, organic ingredients in this low-sugar, lightly caffeinated energy drink.</p><p><strong>Strength:</strong> 100mg caffeine per can</p><p><strong>Why buy: </strong>Non-GMO; Vegan; No artificial sweeteners; Organic</p><p><br></p><p class="media-headline"> <strong>Raspberry Sparkling Yerba Mate </strong></p><p><br></p><div class="rm-shortcode amazon-assets-widget" data-rm-shortcode-id="425712ca3a2ade8e1f15a1ad7241b81c" contenteditable="false"> <a href="https://www.amazon.com/dp/B07LGC3C6M?tag=ecowatch-20&amp;linkCode=ogi&amp;th=1&amp;psc=1" target="_blank"> <img type="lazy-image" data-runner-src="https://m.media-amazon.com/images/I/51+ABrjenML.jpg" class="amazon-assets-widget__image widget__image"> </a> </div> <p>Clean Cause donates 50% of its profits from sales of this USDA Certified Organic energy drink to support addiction recovery. The company's mission is to support recovery from alcohol and drug addiction through sustainable funding. Clean Cause brews its energy drinks from the dried leaves of yerba mate, a vitamin-rich South American plant that is naturally high in caffeine and antioxidants. Every serving offers plant-based polyphenols, a group of antioxidants shown to reduce inflammation and reduce the risk of many chronic diseases.</p><p><strong>Strength: </strong>160mg per can (two servings)</p><p><strong>Why buy:</strong> USDA Certified Organic; Natural caffeine from yerba mate; Four fruity, sparkling flavors</p>
From Your Site Articles
Related Articles Around the Web