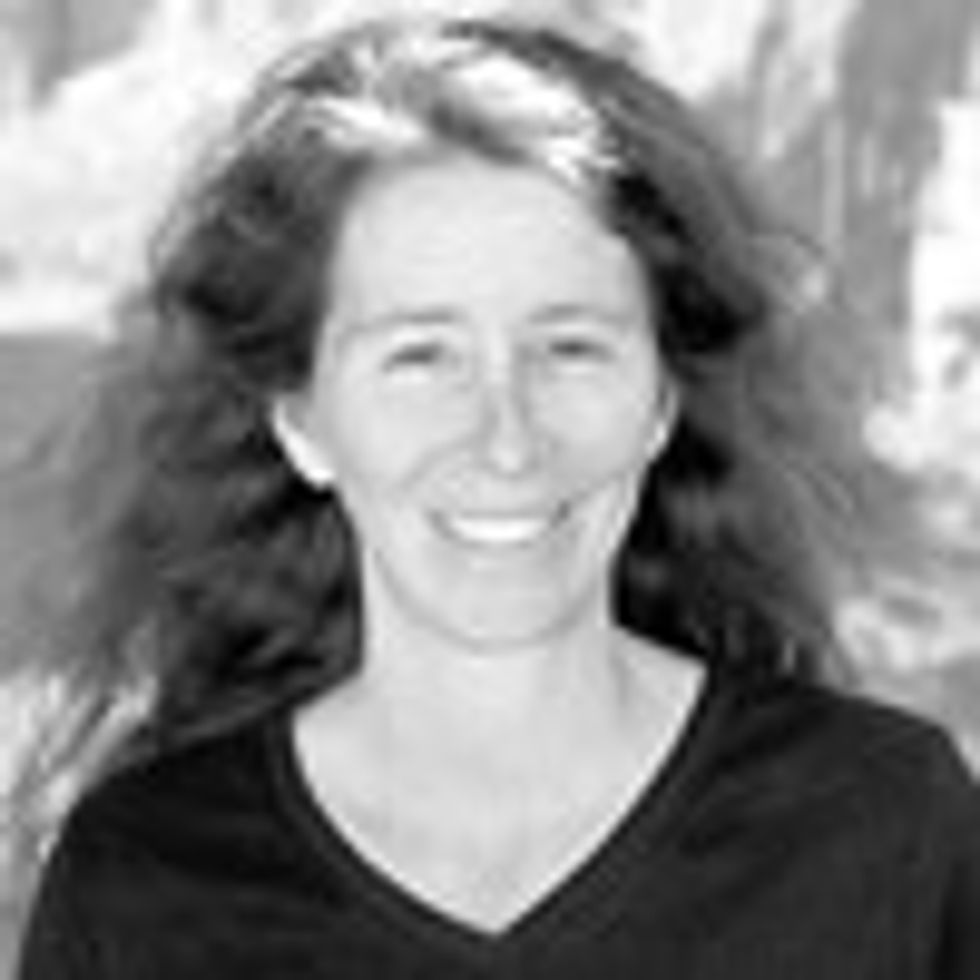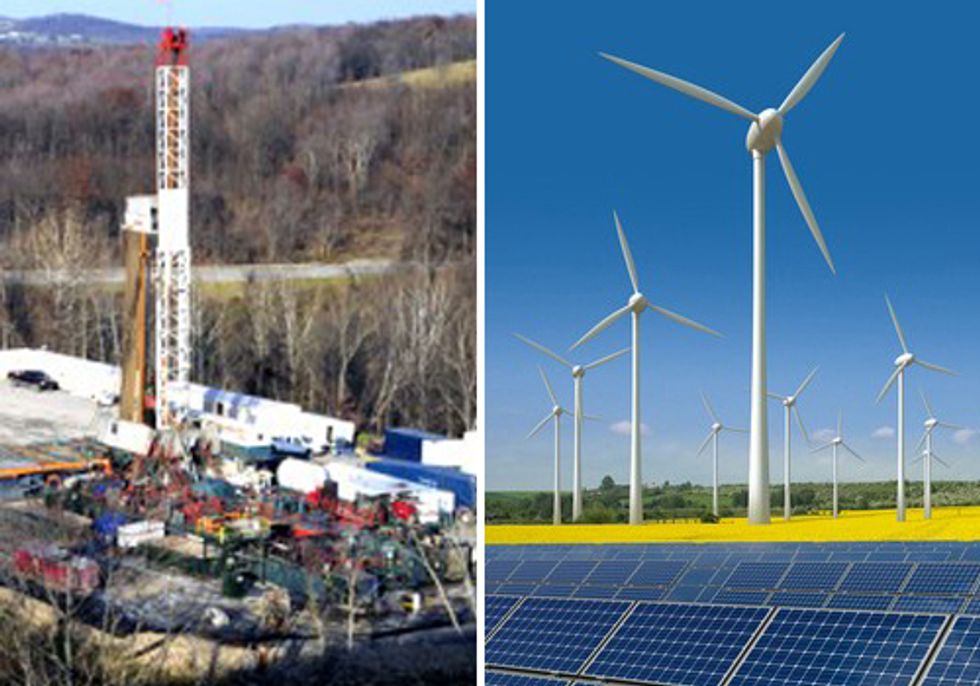 It's virtually impossible these days to read, listen to or watch a news program that doesn't mention hydraulic fracturing, or fracking. Nearly every day, EcoWatch posts at least one article on fracking and last week was no different.
Big news last week was the announcement by the U.S. Environmental Protection Agency (EPA) that it's delaying from 2014 to 2016 the release of its study on the impact of fracking. In 2010, at the request of Congress, the U.S. EPA was mandated to conduct a study to better understand potential impacts of fracking on drinking water and groundwater. The scope of the research is to include the full lifespan of water in fracking.
The delay of this report is significant because many local and state governments have placed a moratorium on fracking while waiting for guidance from the U.S. EPA on the impacts of oil and gas extraction. Communities in states where fracking is already taking place—including Ohio, Pennsylvania, Colorado, Wyoming and North Dakota—are greatly concerned by the delay as reports of water and air contamination, earthquakes and health problems, as well as issues with the disposal of toxic radioactive fracking wastewater, abound.
Wyoming residents had a lot to say regarding the delay of the U.S. EPA report. On June 21, Pavillion-area landowners and environmental groups condemned Gov. Mead's (R-WY) announcement that the state is assuming control from the U.S. EPA on the investigation into groundwater contamination by fracking-enabled oil and gas development near Pavillion.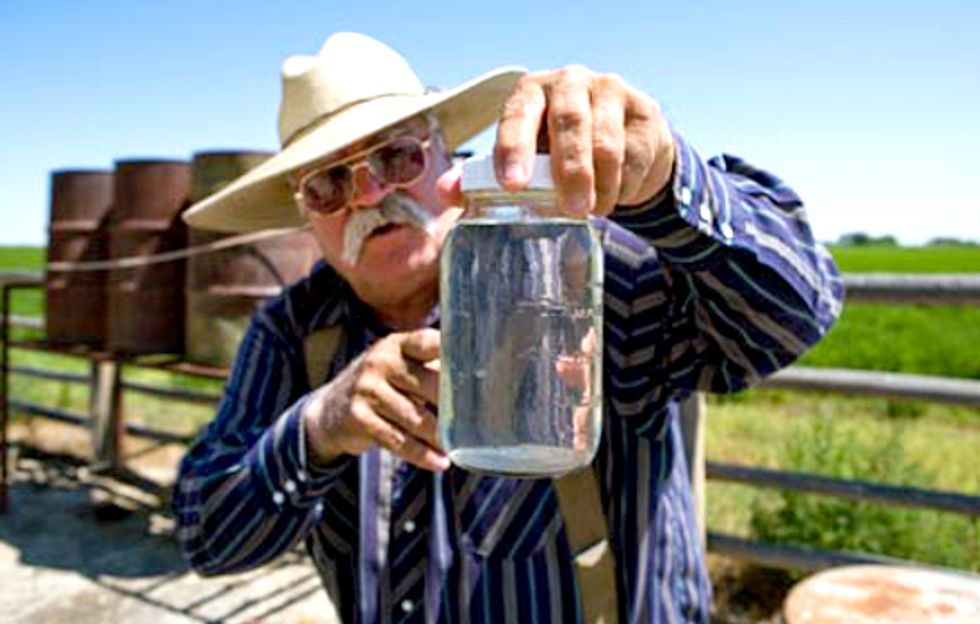 A TckTckTck article last week detailed how the oil and gas industry is demanding unprecedented amounts of water for hydraulic fracturing, even as severe drought impacts communities nationwide. Ceres reported on the pinch being felt by state regulators who are scrambling to keep the water flowing to the thirsty oil and gas industry, while not shortchanging farmers, municipalities and growing populations.
Last week, clean water activists and representatives from Clean Water Action, Sierra Club, Delaware Riverkeeper Network and Berks Gas Truth gathered in the Pennsylvania State Capitol to call on Gov. Corbett (R-PA) to speak publicly on the extent of water contamination from fracking for natural gas in the state.
Legislatively there was good news and bad news. The good news came out of Boulder, CO, where local residents rejoiced at the decision of the Boulder County Commission to enact a new moratorium on fracking for 18 months. The bad news came out of Illinois where Gov. Quinn signed into law a statewide fracking bill. According to the Southern Illinoisans Against Fracturing our Environment, the Illinois fracking bill—SB1715—was negotiated behind closed doors, and was not based on scientific study, but rather on what was politically possible, regardless of science.
More than 3,000 New Yorkers rallied last week to send a message to Gov. Cuomo and state legislators to reject fracking and lead the nation in renewable energy.
A game-changing report came out last week by Alberta, Canada-based environmental consultant Jessica Ernst who released the first comprehensive catalog and summary compendium of facts related to the contamination of North America's groundwater sources resulting from the fracking.
Food & Water Europe launched a new website to challenge the fossil fuel industry's spin that shale gas can be safely extracted. The website, NGSFacts.com, takes issue with industry's denial of strong links between shale gas extraction and water contamination in the U.S.
As each day brings more fracking news, I hope more people are educating themselves on the impacts of fossil fuel extraction on human health and the environment, including climate change and the well-being of future generations. As 3,000+ New Yorkers put it so well last week, we are at a crossroads. Are we going to continue to pollute the planet with dirty fossil fuels, or are we going to once and for all support a sustainable energy future and embrace energy efficiency and renewable energy?
Visit EcoWatch's FRACKING page for more related news on this topic.
——–
Sign this petition telling President Obama to enact an immediate fracking moratorium:

Sign this petition telling Congress to Expedite Renewable Energy: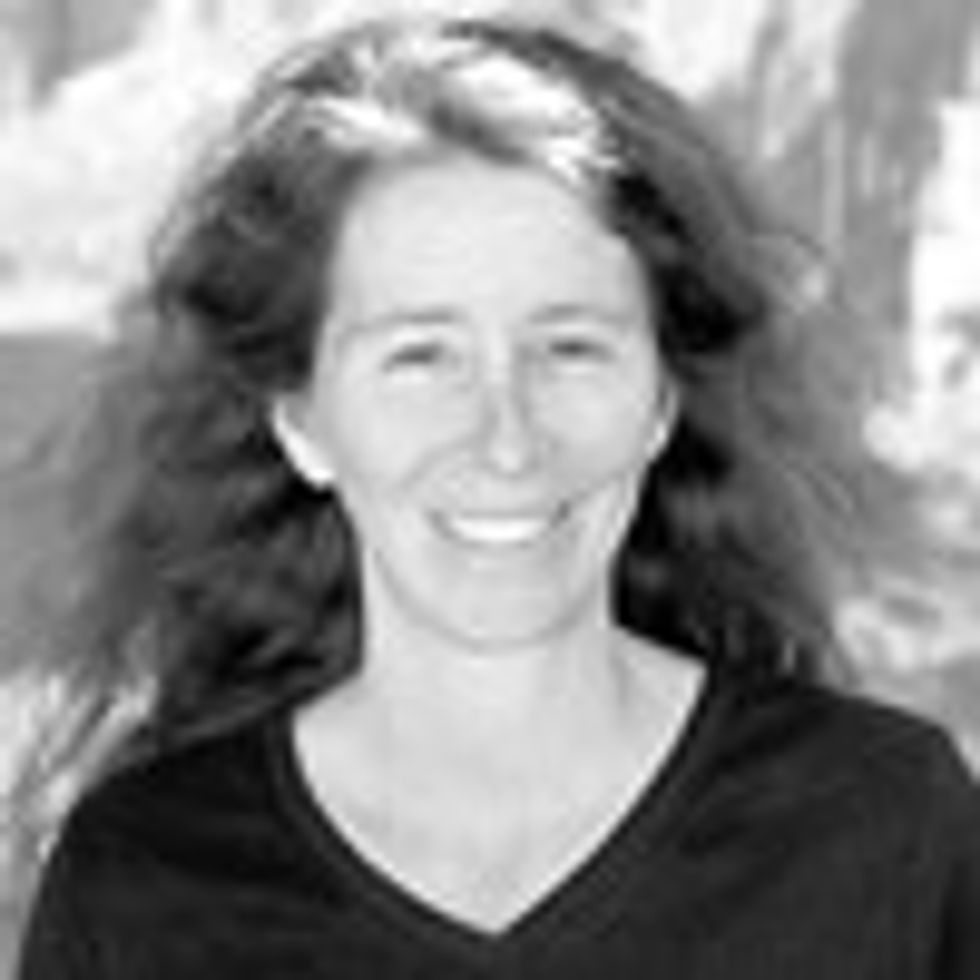 I'm often asked what keeps me so dedicated to protecting the health of the planet. My typical response is that I know if more people were educated about the impact their daily lives have on the health of the environment and future generations, they would adopt sustainable practices, and strive to protect the water we drink and the air we breathe.
The announcement yesterday by the U.S. Environmental Protection Agency (EPA), issuing the first national standards for mercury pollution from power plants, is a perfect example of why I continue with this work. If it weren't for the tens of thousands of people working every day to encourage the passage of stronger air standards, it would have remained business as usual and the nation's air quality would continue to decline since the U.S. lacks, for the most part, the congressional leadership needed to assure proper air quality standards.
I was having dinner with a friend last night who explained how her husband's asthma is getting worse and the change in the formula of his inhaler seems to be less effective. I mentioned that it's unfortunate that we live in a county that is in nonattainment air quality, as designated by the U.S. EPA, as I'm sure that affects his breathing. She asked me what I was talking about, because to her, especially since we live near the woods, our air quality seems fine.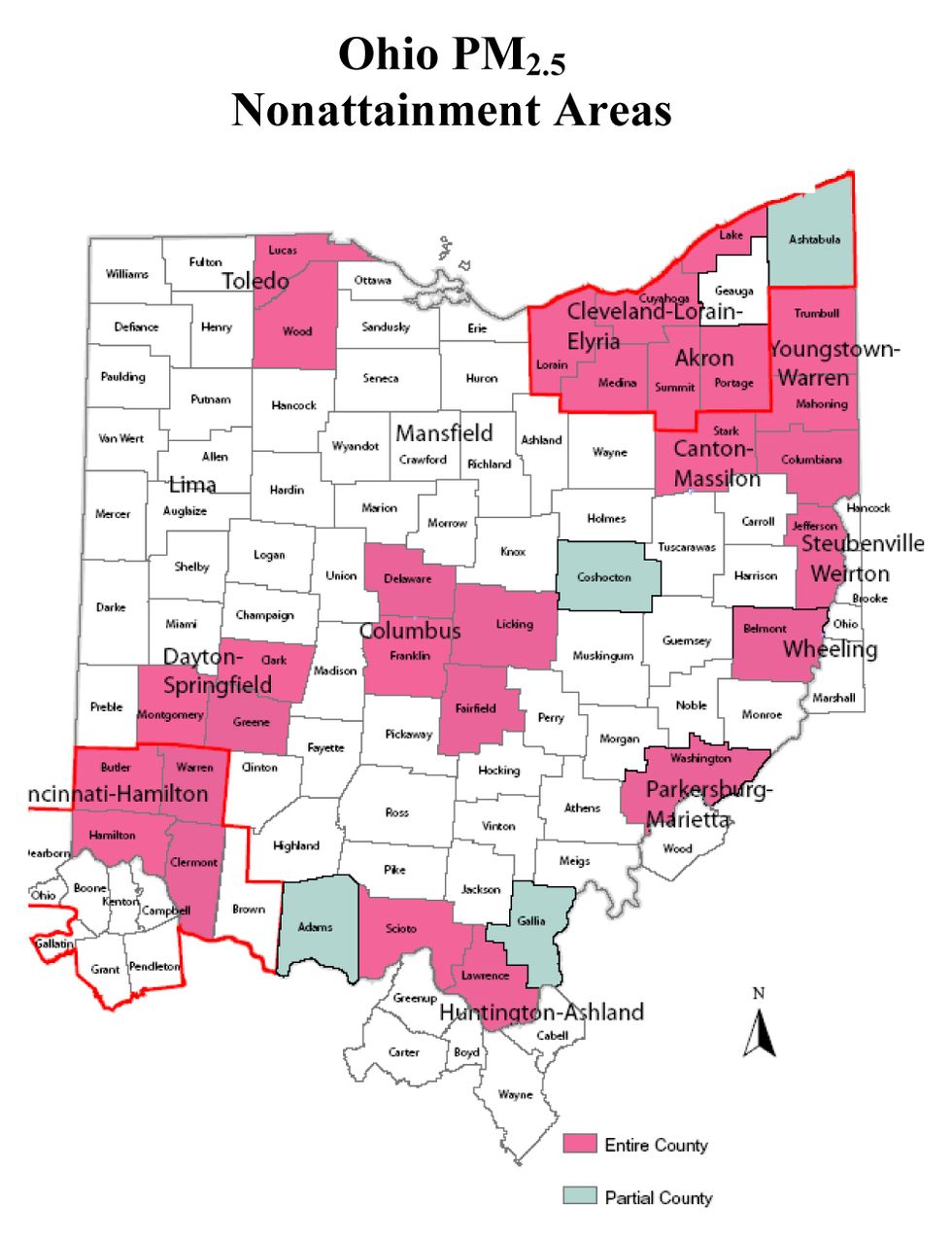 I told her about a map I've known about for years that shows which of the 88 counties in Ohio are in nonattainment air quality for fine particulate matter (PM2.5), which can greatly impact people with asthma. I emailed her the map this morning, with a three-page fact sheet explaining what nonattainment means for the public health, and refreshed my knowledge of the map. Unfortunately, Cuyahoga County, where we both live, is landlocked by six other counties all in nonattainment air quality.
I'm a runner and I have to hit my inhaler right before my run every other day to prevent an asthma attack. I'm certainly feeling fortunate today that the Obama Administration mandated that the U.S. EPA finally implement these historic standards, as ordered by Congress more than 20 years ago with the passage of the Clean Air Act Amendments of 1990. The U.S. EPA has been regulating most industries to improve air quality except for the biggest polluters, including coal-fired power plants.
Since Ohio gets nearly 90 percent of its electricity from the burning of coal, these regulations should have a major impact on our air quality.
According to the U.S. EPA, the standards passed yesterday will prevent as many as 11,000 premature deaths and 4,700 heart attacks a year, and protect American children by preventing 130,000 cases of childhood asthma symptoms and about 6,300 fewer cases of acute bronchitis each year.
Boy can I relate to this. My 12-year old son who started cross country last fall has been continuing to stay in shape and run into the winter.  Recently, after some of his runs, his breathing has been shortened and shows signs of exercised-induced asthma. It will be great when these standards prevent 130,000 cases of childhood asthma as I'm sure my son falls into this category. There's no doubt that these standards are going to save the American people a significant amount of money in healthcare costs.
My thanks goes out to the Obama Administration for following through with these standards to protect human health and the environment.
EcoWatch Daily Newsletter
by Kristy Meyer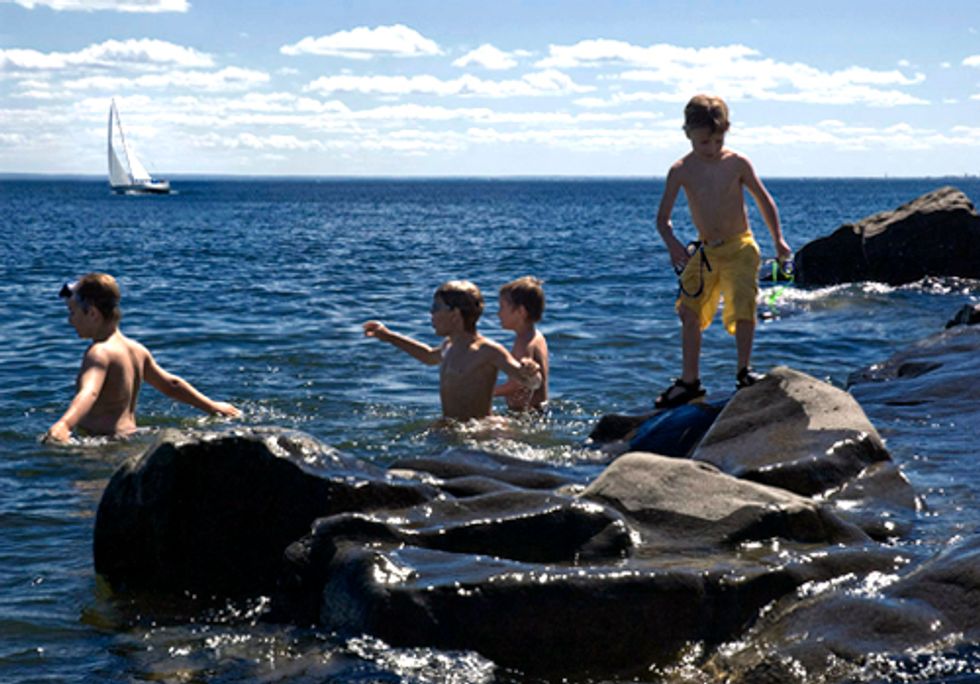 Some decision-makers apparently need a refresher course on clean water.
From the mid-1800's to the late 1960's, many rivers around the U.S. caught on fire, including Ohio's mighty Cuyahoga River. The cause? Uncontrolled dumping of pollution.
In the 1930's, algal blooms became a nuisance in the Great Lakes. A 1953 report by the Ohio Department of Natural Resources concluded that "long periods of pollution barriers to fish existed in the form of toxic material or deficient oxygen." In the 1960's and 1970's, scientists declared Lake Erie to be biologically "dead." As a result, Congress and the U.S. and Canada passed two historic pieces of legislation—the federal Clean Water Act and the Great Lakes Water Quality Agreement.
Our lakes and rivers rebounded. People flocked to Lake Erie and other waterways to fish, swim and boat. Small businesses dependent on the fishery and water-based recreation flourished. The number of coastal marine businesses along Lake Erie's coast has more than doubled from 207 in 1977 to 425 today. In 1975, there were 34 charter boat captains. Today, there are about 800 of these small business owners.
Take home message? Clean water is part of the equation that yields good jobs and recreation.
Today, many decision-makers in Congress want to gut the Clean Water Act. They want to stop any federal agency from protecting our waterways from increased pollution. These politicians claim they are acting in the name of jobs and the economy. They apparently think that clean water strangles jobs and recreation.
According to the U.S. Environmental Protection Agency, nearly 90 percent of Ohio's population receives its drinking water from small and/or seasonal streams. Yet Congress is threatening to strip these streams of protections that have existed for 40 years under the Clean Water Act. If Congress abandons these streams, it will leave them vulnerable to being filled and polluted.
Some of our nation's leaders actually think that Americans should chose between their family's health and the health of our economy. As a trained scientist, I know that life itself depends on clean air and water. As a co-breadwinner, I know that my husband and children depend on a thriving economy. And as a mother, I am not willing to sacrifice either the environment or the economy.
Since the passage of the Clean Water Act and the Clean Air Act, people are living healthier and longer lives, in part because of these very regulations. Congress, however, has placed our drinking water, our health, and our economy in their crosshairs with the passage of such bad pieces of legislation as the Dirty Water Bill (the Barrasso-Heller amendment, H.R. 2354), which the Senate is now considering.
At a time when Lake Erie and Grand Lake St. Marys is grappling with toxic algal blooms rivaling those of the 70's, Congress should not be rolling back protections for our waterways that provide drinking water, food, and jobs to millions of Ohioans. President Barack Obama should swiftly restore Clean Water Act protections to our streams, rivers and lakes. His administration has started the guidance and rule-making of what waterways are legally considered waters of the U.S. and afforded Clean Water Act protections. But big-money polluters and their friends in Congress are now trying to stand in the way.
Now is the time for concerned citizens to raise their voice. Don't wait until you can no longer fish or swim in your favorite fishing hole. Contact your Senators today and tell them to vote no on the Dirty Water bill, before it's too late.
For more information click here or email Kristy Meyer at Kristy@TheOEC.org.