As a small business owner who runs a sailing and tour guide company on the south shore of Lake Superior, I depend on the quality of our waterways—but I'm not the only one. Last year, Wisconsin's outdoor industry alone contributed $9.7 billion to the state economy and supported 129,000 jobs. In Minnesota, similar numbers: outdoor industry accounted for $11 billion and directly created 118,000 jobs.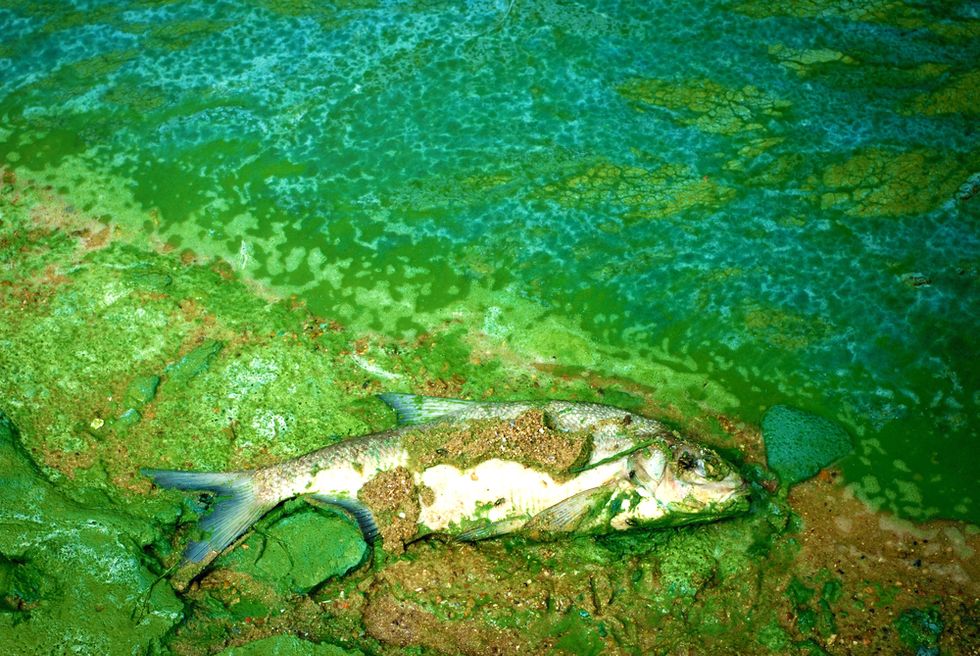 Photo courtesy of Shutterstock
Protecting lakes and rivers throughout the Midwest is critical to our economy. That is why I was deeply disappointed in a recent decision by the U.S. Environmental Protection Agency (EPA) not to enact stricter environmental protections on industrial farms that discharge manure pollutants into our rivers and groundwater.
 
Industrial animal farms, also called concentrated animal feeding operations, or CAFOs, raise livestock (such as cows, chickens or pigs) on a very small amount of land. As a result, these industrial farms produce so much animal waste that they have to store it in "liquid lagoons" or in piles until they can use it as fertilizer. Up to a billion tons of manure is generated each year.
Under current guidelines, these liquid manure lagoons must have some sort of liner so the manure does not seep into groundwater. On paper, the industrial farms must also store and manage manure to prevent runoff into nearby lakes, rivers, or streams during heavy rainstorms.
 
Unfortunately, CAFOs have a very poor track record when it comes to abiding by the rules. According to the EPA, water sources for about 43 percent of the U.S. have had pathogen contamination associated with manure. To date, EPA estimates that about 60 percent of CAFOs do not have Clean Water Act permits.
 
In addition to contaminating our drinking water with E. coli and salmonella, manure runoff also triggers massive algae blooms that kill off entire fish populations and destroy the waterways' beauty. I believe that's important in its own right, but it's also vital for tourism. We hear a lot of rhetoric about how regulations harm business. And while over-regulation can be burdensome, some regulations are critically needed. There are almost 250,000 jobs in Wisconsin and Minnesota alone that are dependent on a safe and healthy environment. When the EPA fails to do its job of protecting the environment, it is putting every one of those jobs at risk.
 
Back in 2010, the EPA was bound by a court-approved settlement with the Chesapeake Bay Foundation to enact new requirements for manure management. However, on June 5 the EPA announced that it would not propose any new rule, and instead, a review of agriculture programs in Chesapeake Bay area states would be sufficient.
Visit EcoWatch's WATER page for more related news on this topic.
——–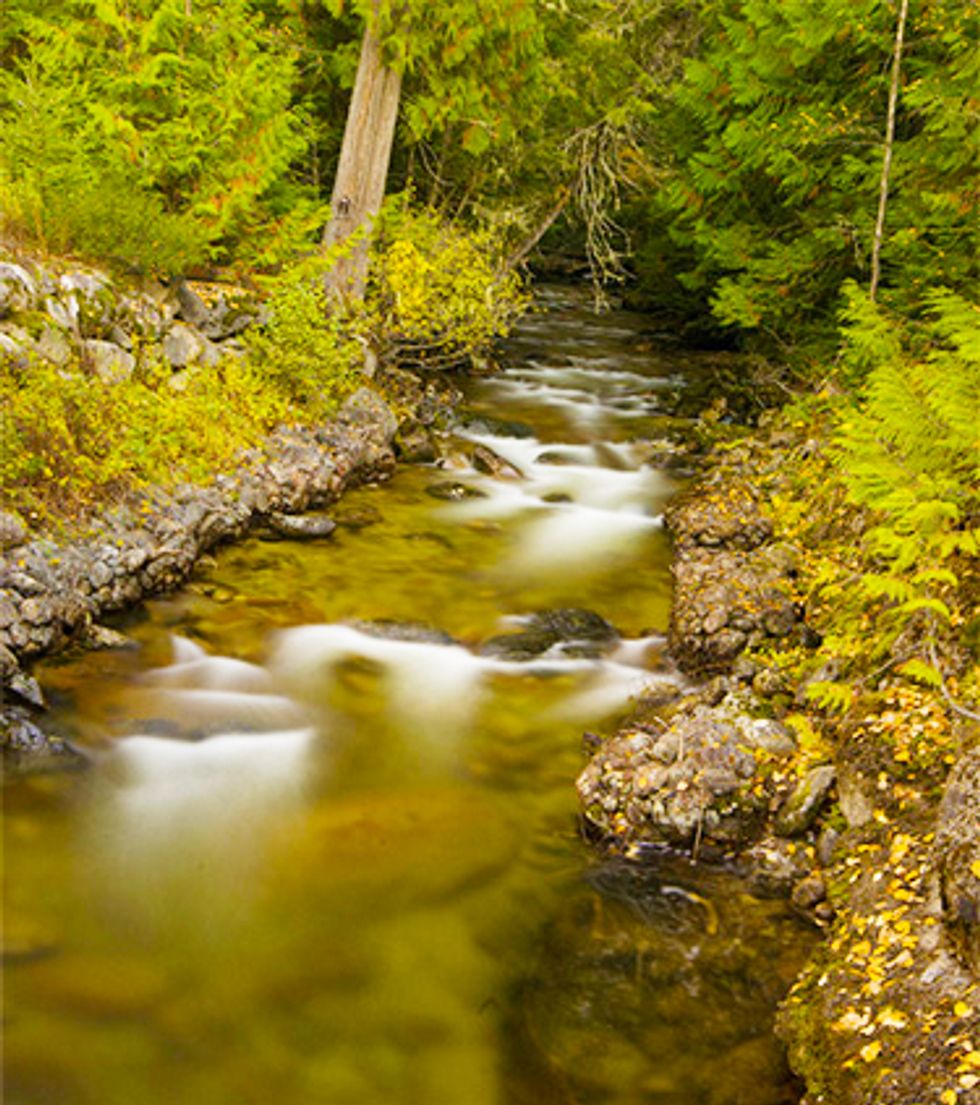 Some of Greater Yellowstone's most pristine waters received good news yesterday when the U.S. Environmental Protection Agency (EPA) announced an about-face on Idaho's request to skirt environmental regulations on its highest-quality waters.
In retracting its approval of Idaho's so-called de minimis rule, the EPA cited the Clean Water Act in agreeing with the Greater Yellowstone Coalition (GYC) that the Idaho rule posed too much of a threat to the state's purest waterways. The rule allowed industries to pollute high-quality rivers and lakes without state or public review.
The decision will protect all waters of the state, including streams negatively impacted by southeast Idaho's phosphate mining industry, which has sought to avoid review of its degrading practices. The EPA pointed out that it is especially inappropriate to apply the rule to such "bio-accumulatives" as selenium—a deadly byproduct of phosphate mining—because the toxic chemical accumulates not only in waters but in the air, plants and food as well.
When the EPA approved Idaho's de minimis rule in 2012, Earthjustice filed suit on behalf of GYC. Rather than defending its rule before a federal court, EPA went back to the drawing board and emerged with today's decision, which reversed the agency's prior approval.
"EPA's decision protects Idaho's most pristine water bodies against a 'death by a thousand cuts' from toxic chemicals that can accumulate to create a big pollution problem," said Earthjustice attorney Laura Beaton. "Going forward, no one may pollute the state's cleanest waters without an in-depth review—and that's just common sense, which is desperately needed if we want our waters to be clean and safe."
"This is a big win for Idaho's waters. We are happy that EPA has done its job here in taking a serious look at the issue of bio-accumulative chemicals, including selenium," said Andrea Santarsiere, Idaho legal associate for GYC in Idaho Falls. "Applying a de minimis rule to such pollutants doesn't make sense, and EPA eventually agreed with us on that point."
Visit EcoWatch's CLEAN WATER ACT pages for more related news on this topic.
——–

EcoWatch Daily Newsletter
Today's decision by a federal appeals court upholds the contention by environmental groups that the Bush Administration's smog standards do not assure protection of forests and vegetation from ozone damage as the law requires. The court's judgment found that in 2008 the U.S. Environmental Protection Agency (EPA) violated the Clean Air Act when it refused to set protective standards and ignored the unanimous recommendation of its independent science advisors. However, the decision also upholds a health standard that these same scientific advisors had found failed to protect public health.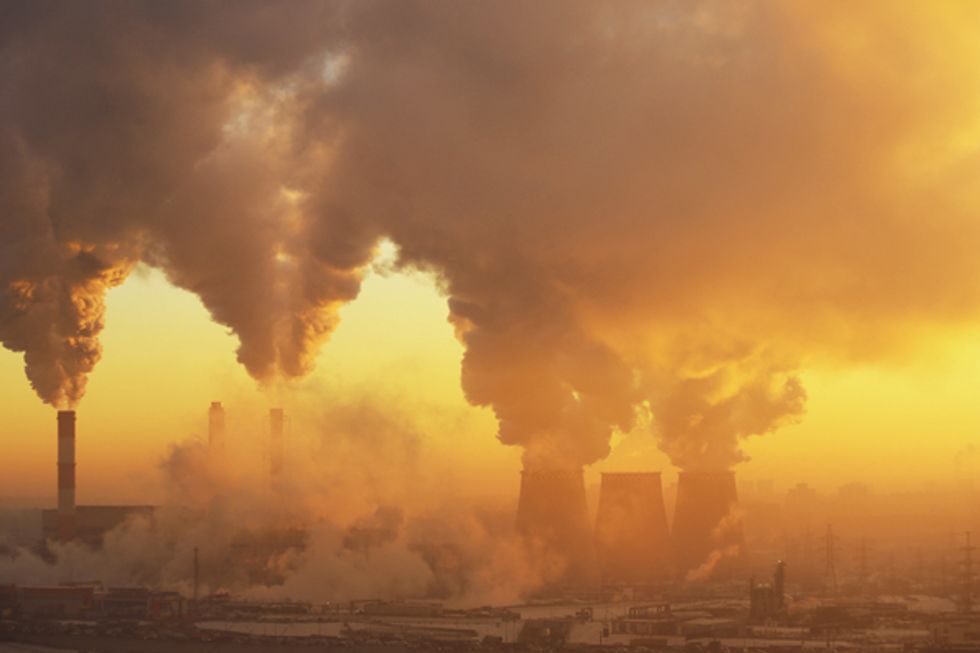 Photo courtesy of Shutterstock
The decision is the result of a suit brought by Earthjustice on behalf of the American Lung Association, Environmental Defense Fund (EDF), Natural Resources Defense Council, National Parks Conservation Association, and Appalachian Mountain Club. Also challenging the standards as too weak were the states of  New York, California, Connecticut, Delaware, Illinois, Maine, Maryland, Massachusetts, New Hampshire, New Mexico, Oregon, Rhode Island, as well as Washington D.C. and New York City.
Health and environmental groups initially filed suit against the Bush Administration following the final EPA decision in May 2008.  Shortly after taking office, the Obama Administration asked the court to put the case on hold while EPA reconsidered the evidence that the standards were too weak to protect public health and welfare. The two-year reconsideration included three public hearings showing overwhelming public comment urging stronger protections, as well as a restatement by the EPA's independent science advisors of their support for a tighter standard.
Then-EPA Administrator Lisa Jackson had concluded that the Bush-era ozone standards were not sufficiently or lawfully protective of public health. In an abrupt about-face, however, President Obama in September 2011, ordered EPA to leave the 2008 standards in place while continuing its ozone review slated for completion in 2013. EPA has now missed the statutory deadline for completing its ozone review and has not proposed any rulemaking yet.
These organizations resumed the legal battle following the Obama Administration's decision to continue to ignore the overwhelming scientific research and the opinion of experts that much stronger standards were needed.  
 
Sometimes called smog, ozone is a highly irritating gas found to shorten lives and worsen asthma and other lung diseases. It also is highly damaging to trees and plants, posing a major threat to the nation's forests. EPA's science advisers and the National Park Service told EPA a separate ozone standard was warranted to prevent these harms. Although EPA was poised to set such a standard, President Bush at the last minute ordered the agency not to include the secondary standards meant to protect our forests and national parks from smog.
 
"The Bush Administration violated the law in refusing to protect our forests from this dangerous pollutant," said Earthjustice Attorney David Baron. "EPA must now take strong action to repair the damage."
 
"Forested landscapes are important ecological resources that are highly valued for providing clean air and water as well as recreational opportunities that support local tourism economies. Protecting them from air pollution has always been a goal of the Clean Air Act, and this ruling underscores the importance of EPA acting on the science to do so effectively," said Georgia Murray, Appalachian Mountain Club staff scientist.
 
"Smog sickens and even kills some plants and trees, even in America's national parks, which are supposed to have the cleanest air in the country" said Mark Wenzler, vice president of Climate and Air Quality Programs at the National Parks Conservation Association. "The Obama administration now has an opportunity to follow the science, and not play politics with protecting our national parks and forests from air pollution damage."
 
The Court rejected challenges by health and environmental groups and states to EPA's 2008 health standard for ozone.  Although acknowledging that those standards were weaker than recommended unanimously by EPA's science advisors, the Court found that the agency had not acted arbitrarily in setting the weaker standards.
 
"There is no question that ozone makes people sick and can kill at levels well below the standard EPA set in 2008. Given that overwhelming evidence and the requirement to set the standard where it will protect public health, we are disappointed that the Court upheld this inadequate standard," explained Janice Nolen, American Lung Association Assistant vice president of national policy. "The evidence continues to grow that we need a stronger standard. The American Lung Association expects that the Obama Administration to follow the science and the law in the current review."
 
"The scientific evidence for a more protective standard has only become stronger since 2008," said Elena Craft, Health Scientist for EDF. "Notwithstanding today's decision, EPA must move forward with stronger standards to protect Americans' health with an adequate margin of safety in its legally-required review of the 2008 standard, which is now underway."
 
Not only had the EPA's science advisors found the health standard inadequate, major health and medical groups, in addition to the American Lung Association, had also supported a much stronger health standard, including the American Academy of Pediatrics, American Thoracic Society and the American Medical Association.
 
"The practical effects of today's ruling on the health standard should be minimal, because there is on ongoing standard-setting process in which EPA's science advisers and the nation's major medical societies have all said we need much stronger smog standards," said John Walke, clean air director for the Natural Resources Defense Council. "EPA needs to heed that advice, and protect our children and seniors who are especially at risk from smog."
 
The Court also rejected all challenges to the ozone standards by industry and the state of Mississippi.
Visit EcoWatch's AIR page for more related news on this topic.
——–

The Obama administration has fined an ExxonMobil subsidiary $100,000 and ordered the company to spend $20 million to improve its hydraulic fracturing wastewater management system in the wake of a 2010 leak that contaminated a tributary of the Susquehanna River.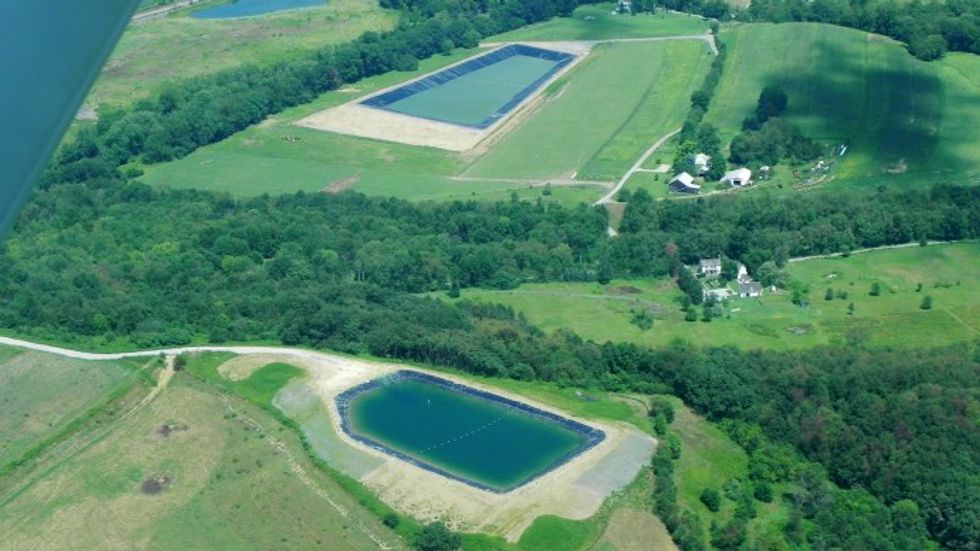 Marcellus Protest
via Flickr.
The U.S Justice Department and the U.S. Environmental Protection Agency (EPA) handed the fine down to XTO Energy, which Exxon bought out in 2010, based on an alleged violation of the federal Clean Water Act.
According to a statement released by the EPA last week, the fine given to XTO Energy wasn't so much a fine as it was an agreement, as the company accepted the $100,000 figure and complied with recommendations that it improve its wastewater facilities to prevent similar spills in the future.
"Today's settlement holds XTO accountable for a previous violation of the Clean Water Act and requires operational changes and improved management practices to help ensure the safe and responsible handling of wastewater produced during natural gas exploration and production activities," stated the EPA.
At issue is a spill in 2010 in Pennsylvania's Penn Township, where state inspectors came across a leak stemming from an open valve at an XTO frack water recycling plant. Inspectors noted that the open valve was connected to a series of tanks that held wastewater from fracking wells throughout the state.
When a well is fracked, a mixture of water, chemicals and silica sand is pumped deep into the Earth to break up rock formations where oil is hidden. When the oil is extracted, that combination of chemicals, silica sand and water is also extracted. After the oil is separated, oil companies are left with a mixture of silica-laced water that contains naturally radioactive organic materials not suitable for above-ground disposal.
That contaminated water that found its way into a Penn Township river. An EPA investigation conducted with the Pennsylvania Department of Environmental Protection discovered that the pollutants found in the tributary of the Susquehanna River basin—including chlorides, strontium and barium—were the same chemicals detected in the XTO Energy wastewater storage tanks.
Alan Jeffers, a spokesperson for XTO Energy, told Reuters the fine was fair and that the company was already working on improvements to its wastewater facility. He also indicated the company has determined there is "no lasting environmental impact."
XTO Energy operates throughout the country, including Texas, Utah, Colorado, New Mexico, North Dakota and Oklahoma.
While XTO Energy was singled out by the federal government for its 2010 spill, Pennsylvania residents are waiting for a crackdown on fracking spills throughout the state.
In May, a malfunction at a fracking well sent 9,000 gallons of fracking fluid onto nearby residents' land, including a farm site. It was the second spill in two months for Carrizo Oil and Gas. In March, a malfunction at another Pennsylvania fracking site spilled more than 227,000 gallons of fracking fluid, causing the evacuation of several homes. The EPA has not issued penalties against Carrizo for the spill.
In June, the Ohio Department of Natural Resources noted Harch Environmental Resources had been blatantly dumping fracking wastewater into a private pond. The company temporarily ceased operations and was ordered to clean up the contaminated pond.
Visit EcoWatch's FRACKING WASTEWATER page for more related news on this topic.
——–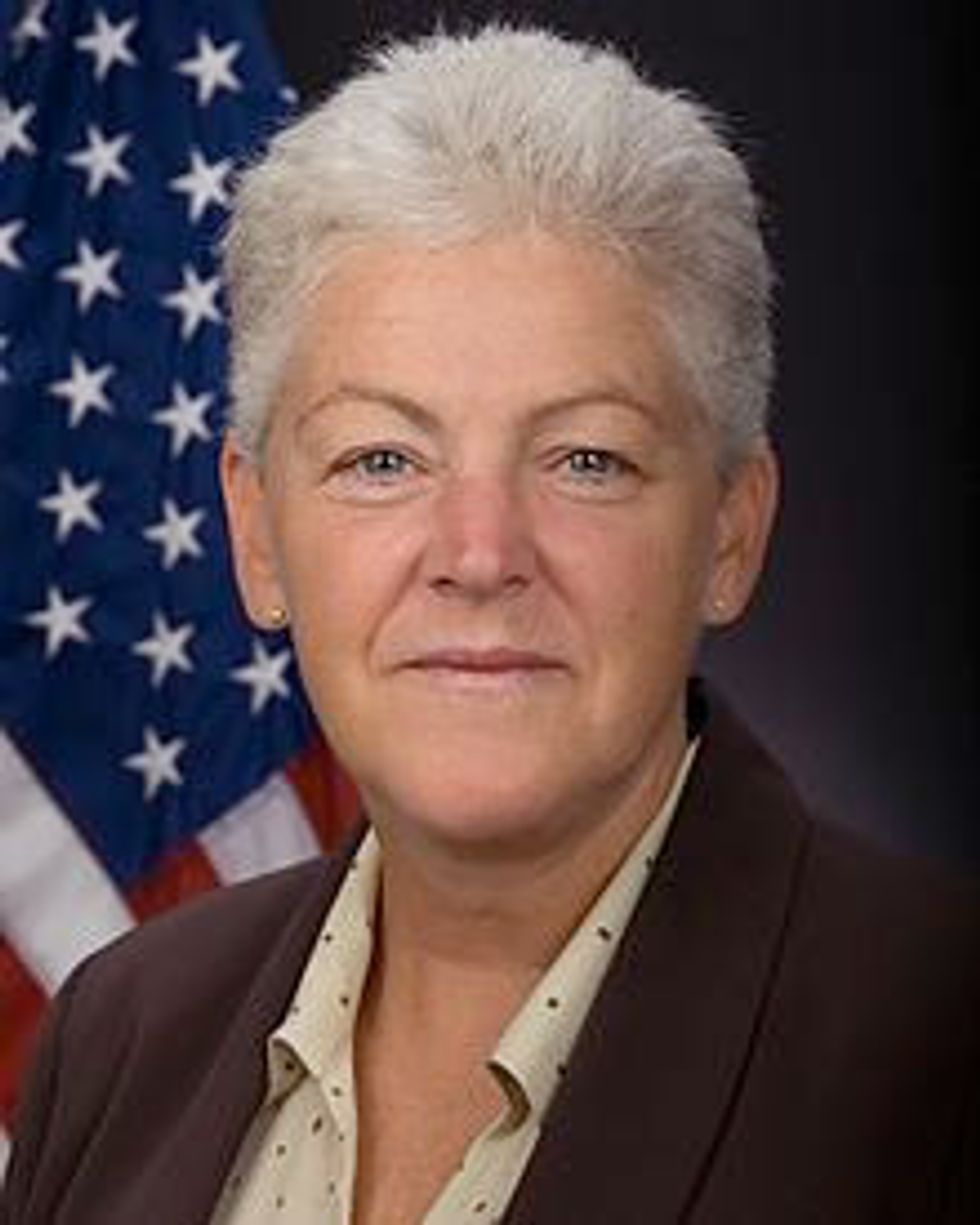 The Senate has finally confirmed Gina McCarthy, President Obama's choice to head the U.S. Environmental Protection Agency (EPA). She starts with a very full plate. I have some personal experience with what lies ahead for Administrator McCarthy—I once directed a federal agency myself.
For 14 months, I was the Acting Director of the National Institute for Occupational Safety and Health (NIOSH) in the Centers for Disease Control and Prevention. Though NIOSH doesn't have the challenges of a regulatory agency, I know what the responsibility, demands and stress of the job can feel like. During my tenure at NIOSH—a worker health and safety agency—we were on the front lines of public health challenges in the aftermath of the September 11, 2001, terrorist attacks, as well as the anthrax events that followed shortly thereafter.
There was an enormous amount to do and a multitude of stakeholders to engage—first responders, laborers, iron and construction workers, postal workers, Senators and their staffs, public health officials, health care workers, law enforcement agencies—not to mention the rightly worried public. All while ensuring the agency continued to meet its mandates and responsibilities.
Administrator McCarthy's Inbox
Administrator McCarthy knows what it's like to set priorities, juggle multiple balls and make things happen; her decades of government experience and her commitment to public service put her in good stead to take on this new leadership position. And on behalf of Union of Concerned Scientists, I congratulate—and thank—her for taking on this role at this most critical time. Like the past presidents of the American Association for the Advancement of Science have said, I believe Gina McCarthy is exceptionally qualified and ready to get to work.
And there is surely plenty to do. One of the most urgent items on her desk is finalizing the cleaner gasoline and tailpipe standards. These cleaner gasoline and vehicle standards (the so-called Tier 3 standards) will reduce air pollution, save lives and create thousands of new jobs. This is precisely why the standards are supported by a diverse coalition of industry, public health, environmental, labor and science-based organizations representing millions of Americans. Failure to finalize the standards this year would result in losing an entire 2013 model year's worth of benefits. EPA estimates that by 2030 these standards would prevent up to 2,400 premature deaths, 3,200 hospital admissions and 22,000 asthma attacks each year.
Also on the administrator's to-do list is the serious heavy lifting needed to implement President Obama's Climate Action Plan. Strong and focused leadership is necessary to make sure that the EPA not only sets standards for power plants that will reduce carbon pollution, but also help us prepare for the impacts of climate change that we are already experiencing and simply can no longer avoid.
New Power Plant Carbon Standards Will Be Critical
On June 25, President Obama issued a Presidential Memorandum to the EPA on the "Power Sector Carbon Pollution Standards" outlining a specific timeline for the EPA to draft and issue standards to reduce carbon pollution from power plants. The president's memorandum instructs the EPA to issue standards under the Clean Air Act to limit carbon pollution from both new and existing power plants.
More than 3 million Americans already voiced their support for draft standards for new power plants issued last year. The memo indicates that the EPA intends to propose a new draft by September 20, 2013. We need Administrator McCarthy to ensure that the re-proposed standard stays strong so that they foster a transition toward cleaner power generation sources. Draft standards for existing sources, which include our nation's oldest and dirtiest coal-fired power plants, must be released by June 1, 2014, and finalized within a year. States must then submit their implementation plans no later than June 30, 2016.
This clear timeline provides ample opportunity for stakeholder input. We need Administrator McCarthy's leadership to ensure the process stays on track. We cannot afford further delays on reducing emissions from power plants, the single largest source of carbon pollution.
More Progress on Clean Vehicles and Clean Fuels
The president's climate plan also directs the EPA to continue to reduce carbon emissions from our transportation system, including establishing the next round of standards for heavy duty vehicles, such as big-rig trucks. According to the analysis in our Half the Oil plan, doubling the efficiency of commercial vehicles could reduce oil consumption by 1 million barrels a day in 2035. The EPA should build upon the successful stakeholder engagement of the first round of standards to create robust, stringent standards that achieve significant and measurable reductions in global warming pollutants.
The Renewable Fuel Standard is another important policy to reduce oil use and expand the use of clean low-carbon renewable fuels. Congress amended the law five years ago, adding ambitious targets to take the biofuels industry beyond food-based fuels and including science-based life cycle emissions requirements. While the framework is sound, the devil is in the details. The EPA needs to use the authority Congress gave it to revise the targets for advanced biofuels between 2016 and 2022. The agency should consider competition for agricultural commodities, constraints in our infrastructure and ensuring that the life cycle accounting and volume mandates avoid expanded use of palm oil and other biofuels implicated in the enormous emissions generated through clearing of peat and other tropical forests.
Administrator McCarthy has an excellent reputation for crafting regulations based on the best available science that will provide the maximum benefit at the least possible cost—as well as a tradition of working in an open and inclusive manner with multiple stakeholders. This is what the American people need and deserve as the EPA sets standards and takes action that will protect our health, clean up our environment and help build community resilience to the impacts of climate change.
Visit EcoWatch's ENERGY and CLIMATE CHANGE pages for more related news on this topic.
——–

The Senate confirmed Gina McCarthy as the U.S. Environmental Protection Agency (EPA) Administrator today in a bipartisan vote of 59-40 after months of delay due to a boycott by committee Republicans and threats of filibuster. Her confirmation clears the way for the agency to move forward in its mission to protect Americans' health and the nation's environment less than a month after President Obama instructed the U.S. EPA to cut carbon pollution from power plants as part of his plan to fight global warming.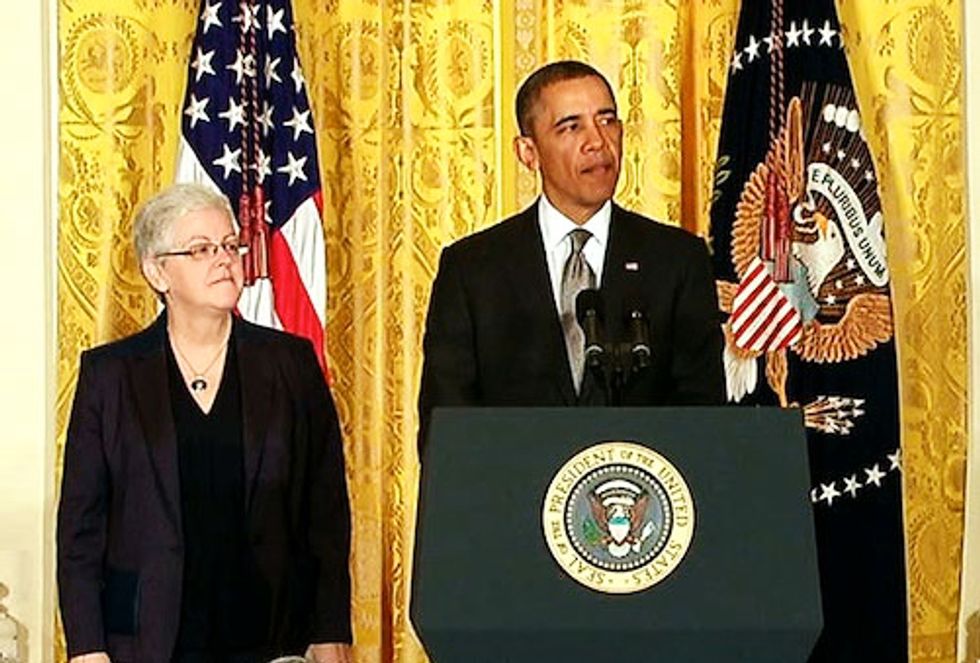 "The Sierra Club and our 2.1 million members and supporters congratulate Gina McCarthy on her confirmation as Environmental Protection Agency Administrator," said Sierra Club Executive Director Michael Brune. "After dedicating her 25-year career to protecting our air and water, Gina McCarthy has a proven record of protecting American families and getting things done. It's no wonder she received bipartisan support from the Senate today. We look forward to working with her to continue the EPA's vital work of protecting American families and holding polluters accountable."
"We are encouraged by Ms. McCarthy's understanding of the impact on American families and communities from the air and water pollution that come from extracting and burning fossil fuels, and urge her to bring an end to one of the most destructive industrial practices occurring today—mountaintop removal coal mining in Appalachia," said Appalachian Voices Executive Director Tom Cormons. "We look forward to working with her as she undertakes the central issue of our lifetime as framed by the president—reducing the country's greenhouse gas pollution while also addressing the escalating impacts occurring right here in the U.S. from climate change."
After 151 days and answering more than 1,000 questions submitted in May by committee Republicans, McCarthy waited nearly a month and a half longer than any previous U.S. EPA Administrator, despite her bipartisan qualifications and support from many industry and business voices.
"Gina McCarthy's confirmation is long-awaited good news for the planet and should not surprise anyone remotely familiar with her record," said Environment America's Executive Director Margie Alt. "There is much that remains to be done. In the next three years, we're counting on EPA to finalize carbon limits for new and existing power plants—the largest sources of global warming pollution—as outlined in President Obama's recently announced Climate Action Plan. In addition EPA must secure protections for all our waterways, ensuring safe drinking water for 117 million Americans, limiting pollution from development and factory farms. EPA must also deal with the tremendous health and environmental threats from fracking and move ahead with other much-needed environmental initiatives."
Visit EcoWatch's WATER and AIR pages for more related news on this topic.
——–
SHARE YOUR THOUGHTS BELOW: What should Gina McCarthy's first priority be now that she is the U.S. EPA Administrator?

——–

New research concludes that exposure to a combination of both arsenic and estrogen, at levels the U.S. Environmental Protection Agency (EPA) considers "safe" for humans, can cause cancer in prostate cells. Texas Tech University researchers revealed that humans exposed to a combination of both toxicants were almost twice as likely to develop cancerous cells in their prostate. The study is published in the peer-reviewed journal The Prostate.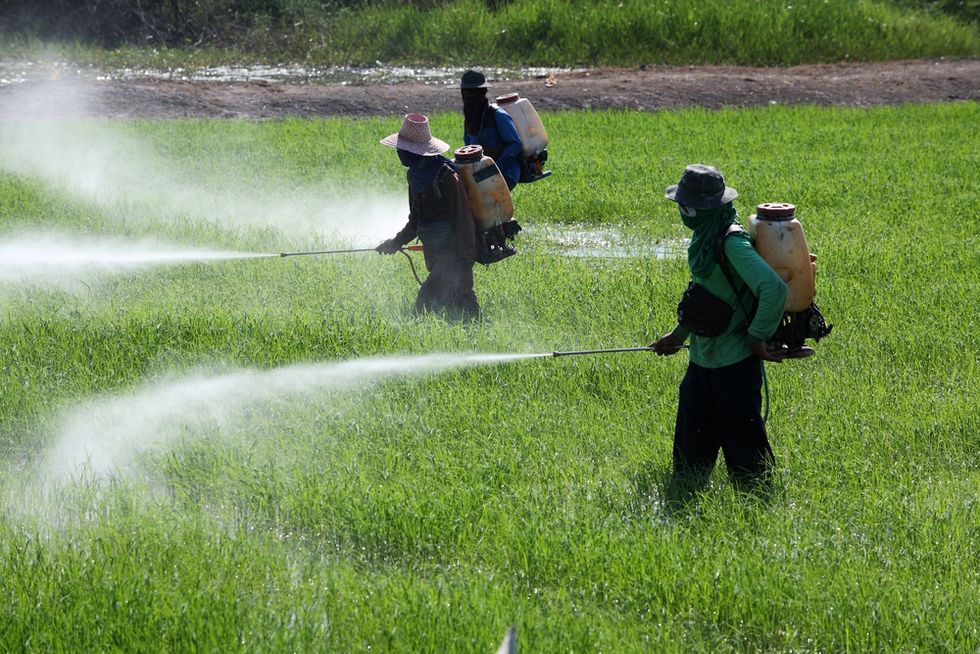 Photo courtesy of Shutterstock
While it is established that both arsenic and estrogen can cause cancer, the research raises concerns about the dangers of chemicals in combination, and the efficacy of regulations that are established by testing one chemical at a time. Kamaleshwar Singh, PhD, is an assistant professor at The Institute of Environmental and Human Health at Texas Tech. "The majority of cancers are caused by environmental influences," Dr. Singh remarked to Texas Tech Today, "Only about 5 to 10 percent of cancers are due to genetic predisposition. Science has looked at these chemicals, such as arsenic, and tested them in a lab to find the amounts that may cause cancer. But that's just a single chemical in a single test. In the real world, we are getting exposed to many chemicals at once."
The study contributes to the growing body of research on the interactive effects of pesticides on human health and the environment. For example, Tyrone Hayes, Ph.D., professor of integrative biology at University of California, Berkeley, conducted research on the interactive effects of atrazine and other pesticides in a study on frogs. His study compared the impact of exposure to realistic combinations of small concentrations of corn pesticides on on frog metamorphosis, concluding that frog tadpoles exposed to mixtures of pesticides took longer to metamorphose to adults and were smaller at metamorphosis than those exposed to single pesticides, with consequences for frog survival. The study revealed that "estimating ecological risk and the impact of pesticides on amphibians using studies that examine only single pesticides at high concentrations may lead to gross underestimations of the role of pesticides in amphibian declines."
Pesticide products available for sale are often chemical mixtures of active ingredients that create a cocktail of toxins, even though studies on pesticide combinations have demonstrated neurological, endocrine and immune effects at low doses. For example, research conducted by Warren Porter, Ph.D., professor of zoology and environmental toxicology at the University of Wisconsin, Madison, examined the effect of fetal exposures to a mixture of 2,4-D, mecoprop and dicamba exposure—frequently used together in lawn products like Weed B Gone Max or and Trillion—on the mother's ability to succesfully bring young to birth and weaning. Researchers began by testing pesticide concentrations diluted to levels that are considered "safe" by the EPA. The results were striking: Dr. Porter found that "this common lawn pesticide mixture is capable of inducing abortions and resorptions of fetuses at very low parts per billion. The greatest effect was at the lowest dose." Dr. Porter's work, Facing Scientific Realities, Debunking the 'Dose Makes the Poison' Myth, published in Pesticides and You, provides more information.

The new study by Texas Tech researchers on arsenic and estrogen confirms that co-exposures have a greater impact on human health, particularly for the development of prostate cancer. Researchers treated human prostate cells with arsenic, estrogen and a combination of the two once a week for six months to determine changes in prostate cells. The results have major implications because estrogen mimics are ubiquitous, such as bisphenol A (BPA) used as a liner in food cans. Similarly, while most arsenate pesticides were banned for use in agriculture in the U.S. in the 1980s, monosodium methanearsonate (MSMA), may still be used legally on cotton crops. Copper sulfate fertilizers have been found to be contaminated with arsenic with implications for human health and the environment. Other sources of exposure to arsenic include rice, an arsenic accumulator, and non-organically produced chicken.
Residues of arsenic pesticides once used to fight cotton boll weevil are still found in soils and are present in foods like rice. Indeed, researchers at the Dartmouth College Toxic Metals Superfund Research Program have found that rice pulls arsenic from the soil in the same way it absorbs the chemically similar silicon, calling it a natural arsenic accumulator. While most of the accumulation is sourced from arsenic that naturally occurs in soil and water, and some from fertilizer (such as chicken manure), some is caused by residual contamination from arsenate pesticides used on cotton.
With exposure to both arsenic and estrogen together showing synergistic impacts on human health, the research also highlights the deficiencies of the EPA's risk assessment process, which fail to look at chemical mixtures, synergistic effects, as well as certain health endpoints such as endocrine disruption. These deficiencies contribute to its severe limitations in defining real world poisoning.
Beyond Pesticides advocates for an alternatives assessment approach which rejects uses and exposures deemed acceptable under risk assessment calculations, but are unnecessary because of the availability of safer alternatives. For example, in agriculture, where data shows clear links between pesticide use and cancer, it would no longer be possible to use hazardous pesticides, as it is with risk assessment-based policy, when there are clearly effective organic systems with competitive yields that, in fact, outperform chemical-intensive agriculture in drought years. Regulatory restrictions that account for synergies and that begin to moves chemicals off the market are necessary for the protection of human health and the environment.
Visit EcoWatch's HEALTH page for more related news on this topic.
——–
SHARE YOUR THOUGHTS BELOW: Should cancer-causing pesticides be banned?
——–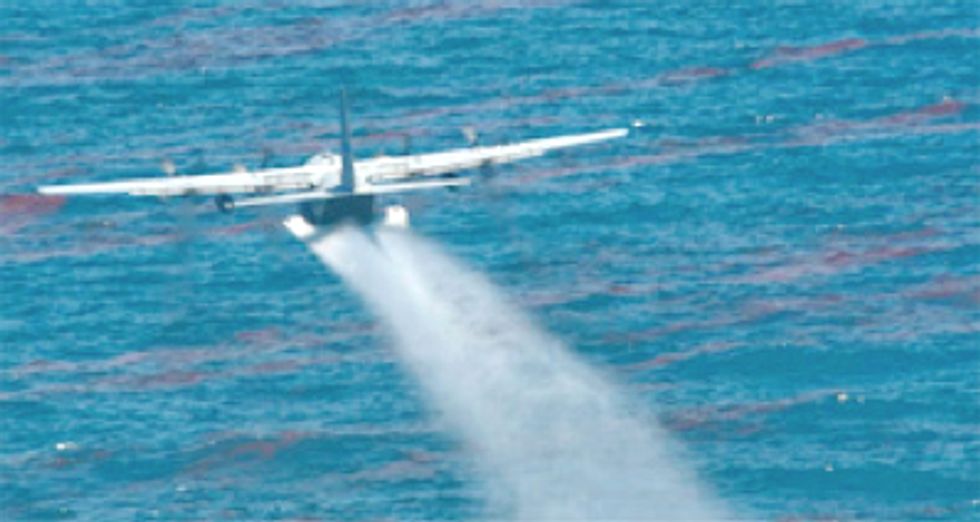 A new well leak in the Gulf of Mexico is spewing natural gas and possibly crude oil 75 miles off the coast of Louisiana, reports the U.S. Coast Guard and the Bureau of Safety and Environmental Enforcement.
According to the LA Times, authorities reported a "rainbow sheen" of natural gas, more than four miles wide and three-quarters of a mile long, floating on the surface of the Gulf after a fly-over assessment Tuesday. How much had spilled was unclear.
The platform is owned by Energy Resources Technology Gulf of Mexico, LLC (ERT), which is a subsidiary of Talos Energy. According to a statement from the company, workers were attempting to permanently plug and abandon their non-producing well over the weekend when the leak occurred.
According to the Associated Press, workers were trying to temporarily plug the well Monday night when they lost control of it. The five workers on the platform were evacuated safely and two other wells were shut off, stated the U.S. Coast Guard.
As authorities are working closely with the ERT to monitor pollution response efforts, it is still unclear as to which chemicals can be used to safely clean up fossil fuel spills from offshore drilling and other incidents.
News of the leak broke the same day a coalition of environmental and public health groups filed notice to appeal a decision over the Clean Water Act regarding the use of chemical dispersants for oil spills.
Initially, the groups filed suit in August 2012 to compel the U.S. Environmental Protection Agency (EPA) to comply with the Clean Water Act in preparing and publishing the list of dispersants eligible for use in oil spill response.
According to a press release from public interest environmental law firm Earthjustice, the District Court dismissed the coalition's suit on May 7 reasoning that the EPA initially made its decision not to identify bodies of water or safe quantities for eligible dispersants back in the 1980s and 1990s, even though it was required by the Clean Water Act.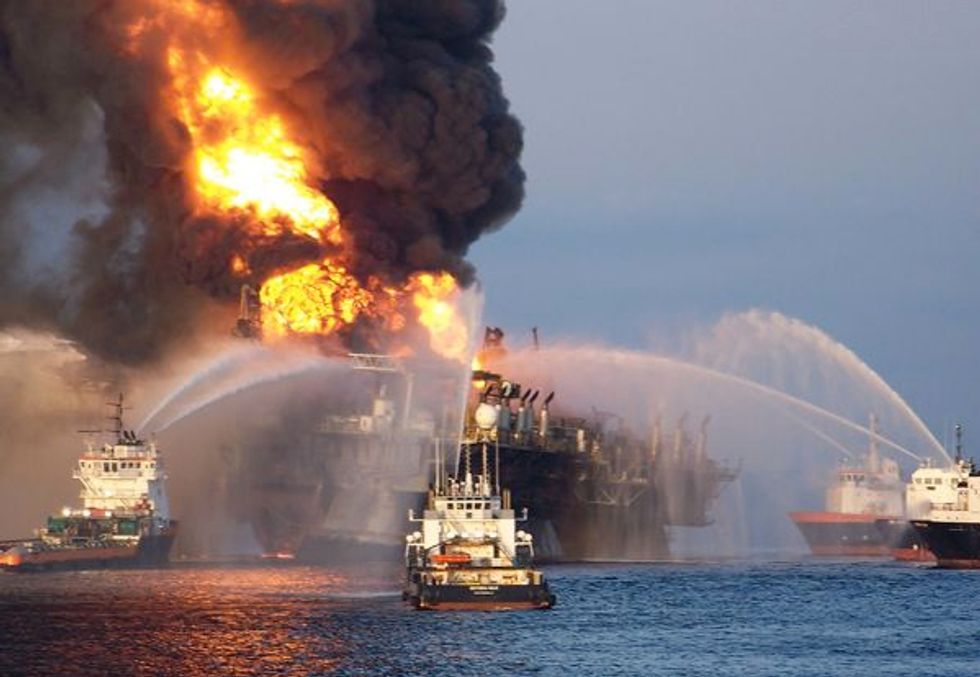 LEANweb.org
.
Earthjustice explains that the Clean Water Act requires the EPA to identify the waters in which dispersants and other spill mitigating devices and substances may be used, and the quantities that can be used safely, as part of the EPA's responsibility for preparing and publishing the National Contingency Plan. But the EPA currently fails to include this required information in its list of eligible dispersants under the National Contingency Plan, which governs responses to discharges of oil and hazardous substances. This meant that during the 2010 BP Deepwater Horizon disaster, 1.83 million gallons of dispersants were released into the ocean without prior scientific study and evaluation of the toxicity of those dispersants and without any understanding of whether those dispersants were safe for the Gulf of Mexico, particularly in the unprecedented quantities that were used. Research into the aftermath of that disaster suggests that indeed they were not safe.
According to the press release, the District Court stated that the groups should have challenged the EPA's decision when it was first made and were too late to claim violations of the Clean Water Act. This interpretation of the law allows an agency to continue violating clear statutory mandates so long as these violations were not caught and corrected within the first six years of their occurrence.
In October 2010, Earthjustice and the coalition had filed a rulemaking petition calling on the EPA to set a toxicity standard, require dispersant manufacturers both to improve testing of their products for toxicity and to disclose the ingredients of the dispersants as a condition of allowing the product to be eligible for use in response to spills. Earthjustice stated that while the rulemaking has been expected for years, it has yet to be released.
Earthjustice represents the Louisiana Shrimp Association, Florida Wildlife Federation, Gulf Restoration Network, Louisiana Environmental Action Network, the Alaska-based Cook Inletkeeper, Alaska Community Action on Toxics, Waterkeeper Alliance and Sierra Club in this action.
Visit EcoWatch's CLEAN WATER ACT and OFFSHORE OIL DRILLING pages for more related news on this topic.
———
SHARE YOUR THOUGHTS BELOW: What should the EPA do to enforce the Clean Water Act?
———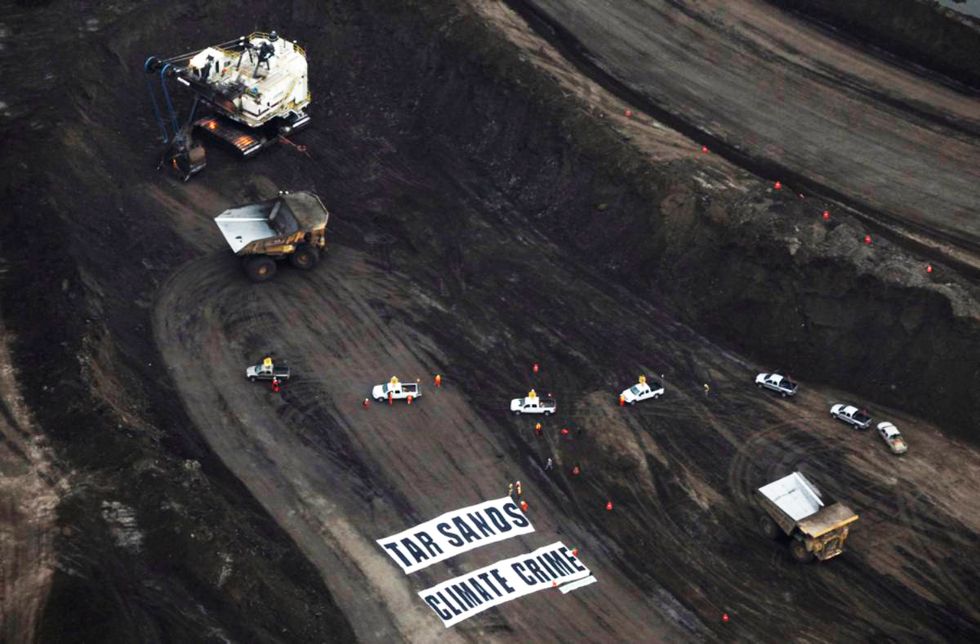 The U.S. government doesn't know exactly where TransCanada wants to lay pipe for the northern section of its Keystone XL tar sands pipeline, according to the results of a 14-month Freedom Of Information Act (FOIA) request to the U.S. State Department. In its final answer to a FOIA request by Thomas Bachand of the Keystone Mapping Project, the State Department admitted:
Neither Cardno ENTRIX nor TransCanada ever submitted GIS information to the Department of State, nor was either corporation required to do so. The information that you request, if it exists, is therefore neither physically nor constructively under the control of the Department of State and we are therefore unable to comply with your FOIA request.
Yes, you read that right. The U.S. State Department published its draft Supplemental Environmental Impact Statement (SEIS)—supposedly an official account of the potential hazards of TransCanada's proposed pipeline on U.S. waterways, wildlife and other major considerations like global climate change—without knowing exactly where TransCanada wants to dig. 
Ongoing Conflicts of Interest in State Department Environmental Assessments
The State Department is already facing legitimate criticism for contracting companies with ties to TransCanada and other oil companies for its environmental impact estimates, which the U.S. Environmental Protection Agency has slammed for being "insufficient." State looked no further than oil industry contractors to run the draft SEIS—companies like Cardno ENTRIX, which calls TransCanada a "major client," and ERM Resources, a dues paying member of the American Petroleum Institute which is being investigated by the State Department's Inspector General for trying to hide its prior consulting for fossil fuel giants like ExxonMobil, BP and Shell. In fact, TransCanada chose ERM Resources to do the Keystone XL SEIS review for the State Department, and one of ERM's people working on the review was formerly employed by TransCanada. 
TransCanada has stacked the deck, wagering American waterways and private property against the promise to profit from continued extraction of dirty tar sands petroleum.
Tar Sands Pipelines Spill
The potential is too high for Keystone XL to leak just like TransCanada's existing Keystone I pipeline has repeatedly done, or rupture like ExxonMobil's Pegasus tar sands pipeline in Mayflower, AK, earlier this year, or Enbridge's tar sands pipeline spill in the Kalamazoo River in Michigan. The southern leg of Keystone XL is already under construction, and the if the cracks, dents and other faults in the "new" pipe are any indication, pollution from oil spills looks inevitable. Beyond being a disaster waiting to happen, Keystone XL guarantees the continued disaster that is tar sands mining, a process that has already poisoned entire regions—and peoples' communities—in northern Alberta, Canada.
With President Obama's recently unveiled Climate Action Plan, it would be a limp gesture to approve the Keystone XL pipeline. You'd think with the State Department having its environmental analysis run by oil industry consultants, they'd listen to the oil industry's own guarantees that Keystone XL would increase demand for tar sands mining. That's bad news for our climate—something the State Department cannot ignore if they do a reasonable review of the "unprecedented" amount of public comments on its draft SEIS on Keystone XL.
What remains to be seen is if the State Department will be reasonable in the last leg of its review, or if it will continue letting TransCanada and Big Oil control the process to the bitter end.
Visit EcoWatch's KEYSTONE XL page for more related news on this topic.
——–
SHARE YOUR THOUGHTS BELOW: How would the U.S. State Department be able to demonstrate its transparent independence in conducting a new environmental review given this information? Or could it?
——–

On the edge of the western mountain range in Morganton, NC, protesters with Croatan Earth First! are currently occupying an industrial manufacturing facility owned by Momentive and located at 114 Industrial Drive. North Carolinians, who have been fighting to prevent hydraulic fracturing from coming to central North Carolina are joined in this action by people from around the country who also oppose shale gas extraction nationwide.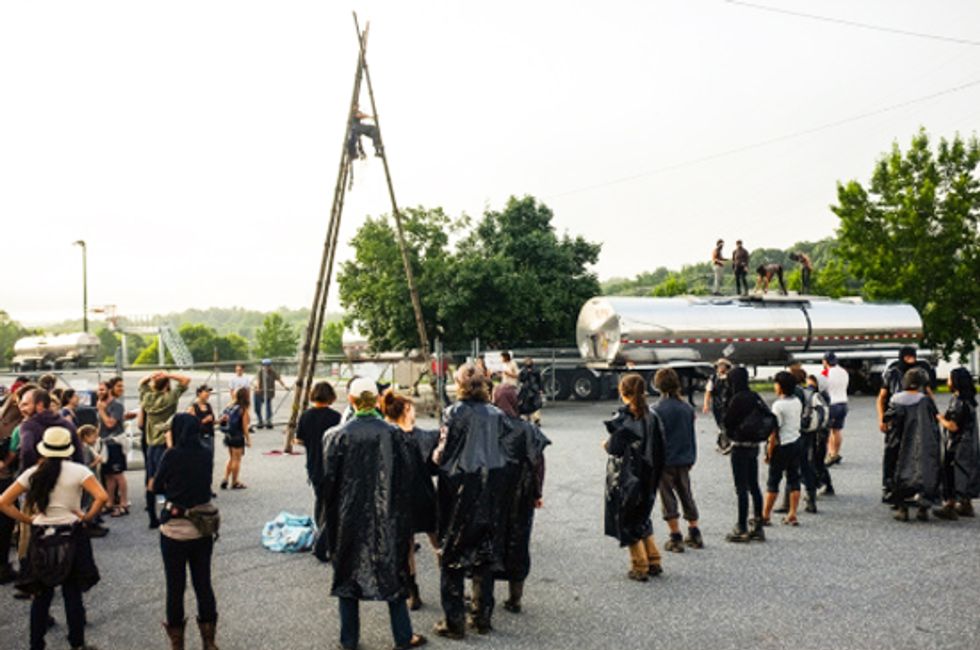 Momentive is one of the largest worldwide distributors of "resin coated proppants," a necessary component for high-volume slickwater hydraulic fracturing, also known as fracking. These chemicals are mixed with millions of gallons of freshwater during the fracking process and are designed to keep the fractures in rock or shale formations open, during or following a "fracturing treatment." Each fracturing stage requires approximately 136 tons of proppants.  
"We are here to send a message to the oil and gas industries: we will not stand idly by as you destroy this land, or any other, for your personal profit. Respect existence, or expect resistance," said an Earth First! activist.
The North Carolina Legislature plans to begin permitting frack sites as early as March 2015 in the Cumnock Shale Basin located underneath Lee, Moore, Chatham and surrounding counties. Fracking has been tied to water aquifer contamination in Pavilion, WY, according to a U.S. Environmental Protection Agency study and linked to high levels of methane in Pennsylvania water wells according to a study by Duke University. Researchers with Cornell University found that fracking operations nationwide released massive amounts of methane (a greenhouse gas) straight into the atmosphere, and concluded that, if not curbed, would speed climate change faster than carbon emissions. 
The North Carolina Legislature is negotiating on the possibility of legalizing toxic wastewater injection in state or transporting it elsewhere. The process uses 1-8 million gallons of clean water each time a well is fracked.
"We are under drought conditions already, yet the oil and gas industry is allowed to pump millions of gallons of water out of our streams. This is devastating life in our rivers and streams. To make matters worse they send this water back into the riverways poisoned with radioactive materials," said organizer Lydia Nickles. "Preserving our waters is preserving our lives and all life. We want an end to shale gas extraction everywhere."  
Activists with the Earth First! movement are calling on people nationwide to resist fracking where they live and organize solidarity actions. 
"Even if you don't have a rig in your area to shut down, you can affect the industry. Momentive and other companies that create proppants for the gas industry have facilities nationwide as well as internationally. It's time to disrupt the chain of supply ... " 
Momentive's worldwide headquarters are located in Columbus, OH, and other locations can be found on their website.
"We are acting in solidarity with and take inspiration from the courageous many who have been standing together to take action in the North Carolina capital during 'Moral Mondays,' and we encourage everyone to continue to show our collective power, acting up against the repressive corporate and legislative powers for the liberation of all and the integrity of land, water and air," stated Croatan Earth First!
Visit EcoWatch's FRACKING page for more related news on this topic.
——–

In light of recent action in Europe to suspend the use of certain neonicotinoid pesticides, Beyond Pesticides joined 12 other environmental and advocacy organizations in urging the Obama Administration to direct the U.S. Environmental Protection Agency (EPA) to follow the European Union's lead in recognizing that risks posed by these pesticides are unacceptably high, and to suspend the use of these chemicals in the U.S. to protect pollinators and the nation's agricultural economy.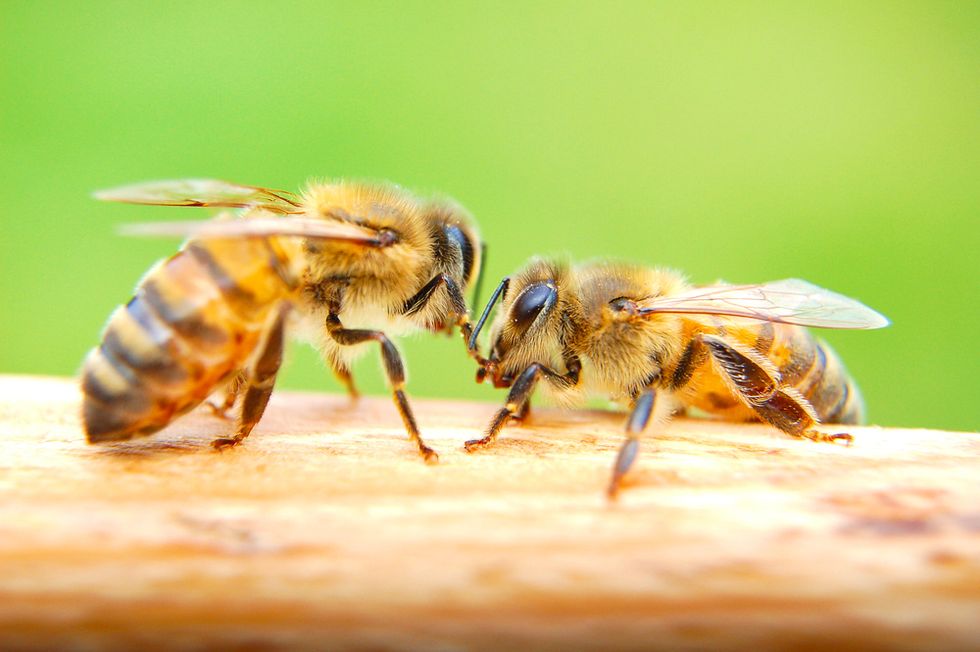 Photo courtesy of Shutterstock
The letter urges the Obama Administration to not only direct EPA to follow Europe's lead in suspending certain neonicotinoid pesticides uses, but requests even more protective measures, including a minimum two-year suspension for all outdoor uses of neonicotinoid insecticides pending resolution of their hazards to bees and beneficial organisms. Highlighting the negative environmental and economic impacts of outdoor uses of the EPA-approved neonicotinoid insecticides—imidacloprid, clothianidin, thiamethoxam, dinetofuran and acetamiprid—as well as a recognition that the initial risk assessments for these chemicals fail to adequately consider key risks to bee health, the letter to President Obama notes that it, "would not be responsible to continue to allow these threatening compounds to be used so broadly."
On average, U.S. beekeepers lost 45.1 percent of the colonies in their operation during the winter of 2012-2013, with many reporting over 70 percent losses of their bee colonies. Recently, over 50,000 bumble bees, representing approximately 300 colonies, were killed after the application of a neonicotinoid pesticide to trees in Oregon. Given that bee pollination is a $20-$30 billion per year contributor to U.S. agriculture and vital to the majority of fruit and vegetable produce, current impacts on bees are rapidly evolving into devastating—perhaps irreversible—losses to farmers, consumers and the economy as a whole, which relies on domestically-produced bee-pollinated food and fiber crops.
The neonicotinoid class of insecticides has been identified as a leading factor in bee declines. Neonicotinoids are systemic insecticides used primarily as seed treatment for corn and soybeans, as well as in home and garden products. The Center for Food Safety has a comprehensive list of neonicotinoid products to avoid. These chemicals contaminate nectar and pollen, as well as soil and surface water. Foraging and navigational disruptions, immune suppression as well as learning and memory disorders have been documented in bees exposed to even low levels of these chemicals. An extensive overview of the major studies showing the effects of neonicotinoids on pollinator health can be found on Beyond Pesticides' What the Science Shows webpage.
In March 2013, commercial beekeepers and environmental organizations filed an emergency legal petition with EPA to suspend use of the pesticides linked to honey bee deaths, urging the agency to adopt safeguards. Meanwhile in Europe, the European Commission passed a continent-wide suspension on the neonicotinoids imidacloprid, clothianidin and thiamethoxam, citing unacceptable hazards to bees, which is supported by a European Food Safety Authority (EFSA) report that finds the neonicotinoid class of insecticides of "critical concern" to bee health. Unfortunately, in the U.S., response from federal regulatory agencies is stymied. Despite the groundbreaking decision in Europe, EPA released a report which failed to address the overwhelming scientific evidence of neonicotinoid-related bee deaths or present any sustainable solution to address the bee crisis.
The letter also brings several key acknowledgments by federal officials made in public statements at recent meetings, in media statements, in EPA documents and other venues to the Administration, including:
EPA's enforcement guidance for neonicotinoid use is inadequate.
EPA's bee kill incident reporting system is inadequate.
Labels on neonicotinoid products are inadequate to mitigate adverse environmental effects, specifically to avoid seed dust-mediated mortality to honey bees and other beneficial insects in or near corn fields.
Current corn planting machinery poses significant dust-off risks and needs changing, while also recognizing that such changes will likely take many years and stating that EPA lacks authority to mandate machinery changes.
Bee health and populations, and crop pollination, are in a near-crisis state based on several synergistic factors including insecticide use.
EPA has not consulted with the U.S. Fish and Wildlife Service on potential effects on threatened or endangered species under Sec. 7 of the Endangered Species Act for the neonicotinoid insecticides.
According to the concerned groups, EPA has refused to exercise its regulatory power to address the major contribution of these insecticides to bee declines. Instead, the agency has pointed to land use decisions, crop planting choices by farmers, pathogens, bee nutrition and other factors outside the agency's authority, while failing to adopt measures that could offer long-term sustainable protection of bee populations. The letter also cites emerging science which documents extensive surface water contamination and impacts on non-target organisms such as aquatic invertebrates, birds and other pollinators.
"We could face a second Silent Spring above and beyond the threats to managed and wild pollinators," the letter states. Additionally, it states that EPA's planned 2018 deadline to complete its registration reviews for the major neonicotinoids "is far too slow in view of their potentially calamitous risks."
The signatories to this letter include: Beyond Pesticides, The Center for Food Safety, Pesticides Action Network North America, Friends of the Earth, The Xerces Society, Sierra Club, Defenders of Wildlife, Californians for Alternatives to Toxics, Food & Water Watch, Center for Environmental Health, American Bird Conservancy and the Northwest Coalition for Alternatives to Pesticides.
Beyond Pesticides' BEE Protective campaign also has educational tools to help the pollinators in your yard, park or garden and information to help transform your community and raise awareness about pollinator health.
Visit EcoWatch's BIODIVERSITY page for more related news on this topic.
——–

WHAT STEPS COULD BE TAKEN TO PRESERVE BIODIVERSITY IN URBAN AREAS?