This website uses cookies to ensure you get the best experience while browsing it. By clicking 'Got It' you're accepting these terms.


The best of EcoWatch, right in your inbox. Sign up for our email newsletter!
Rich Horner / Facebook
British diver Rich Horner posted footage of his plastic-infested swim off Bali's Manta Point on Saturday.
"The ocean currents brought us in a lovely gift of a slick of jellyfish, plankton, leaves, branches, fronds, sticks, etc.... Oh, and some plastic," Horner wrote on Facebook. "Some plastic bags, plastic bottles, plastic cups, plastic sheets, plastic buckets, plastic sachets, plastic straws, plastic baskets, plastic bags, more plastic bags, plastic, plastic, so much plastic!"
For the next 30 days, I'm going to be wearing every single piece of trash that I create. At first that might sound crazy, but anybody who knows me, knows that I am indeed crazy ... crazy in a good way. My biggest goal in life is to inspire people to think about how our little daily actions affect the world around us both near and far.
EcoWatch Daily Newsletter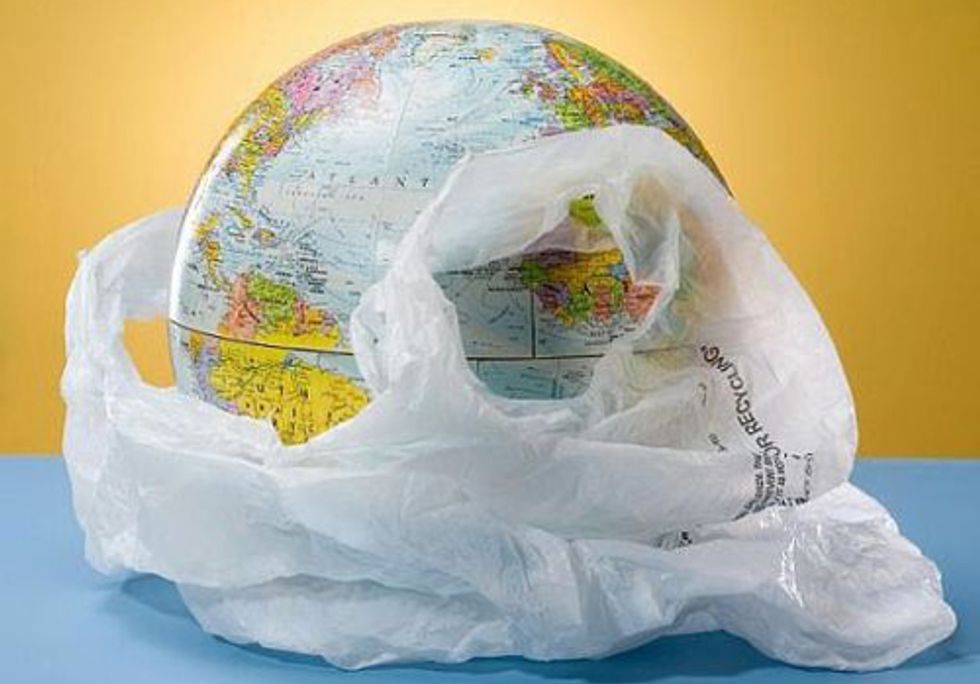 More than 70 percent of respondents to a European Commission public consultation have voted in favour of a ban on the distribution of plastic bags. Green groups Seas at Risk and European Environmental Bureau (EEB) say the commission should act now on this overwhelming support and implement a ban across Europe.
The public consultation was intended to explore options to reduce the use of plastic bags and options to improve the requirements of biodegradability under European Union (EU) law.
More than 15,500 responses were gathered by the commission with just over 15,000 replies from EU citizens.
The results of the consultation show that more than 70 percent of respondents agree that a ban on plastic bags across the EU is needed, with only 12 percent agreeing that current requirements on compostability and biodegradability in the Packaging Directive were appropriate.
"Plastic bags are a menace to the marine environment and this consultation has shown that European citizens have had enough of them," said Chris Carroll of Seas At Risk. "The commission must listen to this resounding support for a ban and implement one across Europe as soon as possible. The commission must also now look at how to reduce the use of other single use and disposable products and packaging that often end up as waste in the marine environment."
"With more than two thirds of respondents supporting a ban of single use plastic bags, a clear signal is being sent to European institutions—it's time for longer lasting products and for effective legal instruments supporting waste prevention," said Stephane Arditi of the European Environmental Bureau.
For the full results of the public consultation, click here.
For more information, click here.