This website uses cookies to ensure you get the best experience while browsing it. By clicking 'Got It' you're accepting these terms.


The best of EcoWatch, right in your inbox. Sign up for our email newsletter!
The House of Representatives voted on Feb. 16 to open the pristine Arctic National Wildlife Refuge, and along almost every acre of our coastline including off the East Coast, West Coast, the protected eastern Gulf of Mexico and Alaska's Bristol Bay to oil drilling all under the guise of funding this year's transportation bill.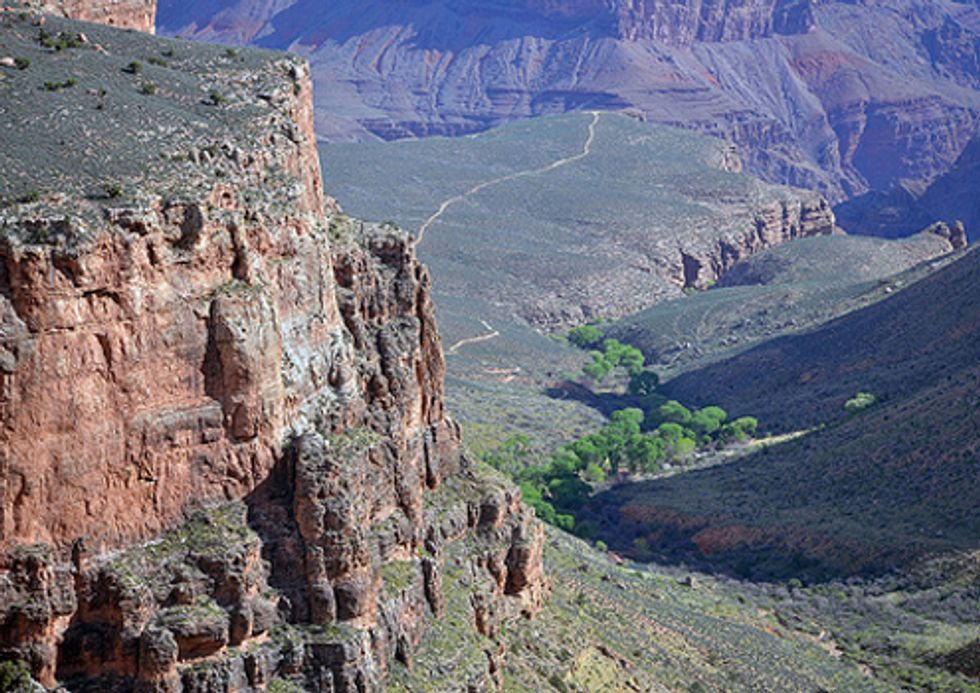 The Wilderness Society urged the U.S. House of Representatives on Feb. 14 to reject Amendment 133 to the American Energy and Infrastructure Jobs Act of 1012 (H.R. 7). The proposed amendment would overturn the Department of the Interior's decision to ban uranium mining on more than 1 million acres of federal public lands and National Forests in northern Arizona for the next 20 years.
The amendment—offered by Reps. Trent Franks (R-AZ-2), Jeff Flake (R-AZ-6), and Paul Gosar (R-AZ-1)—is a mirror of H.R. 3155, the "Northern Arizona Mining Continuity Act of 2011." The legislation would better be called the "Mining the Grand Canyon Act," for it would allow threatening, industrialized activity near the Grand Canyon. The Wilderness Society has profiled this bill, in addition to other threats, in a new report—Wilderness Under Siege.
"The American people, President Obama and  Secretary Salazar understand the historic and natural values of the Grand Canyon and have all worked together to protect this treasure," said David Moulton, senior director of legislative affairs at The Wilderness Society. "America has a long history of protecting iconic places against short-term gains like mining. We should not start on a dangerous path that would open our lands to corporate polluters at the expense of current and future generations of Americans. On Valentine's Day, these members need to show more love for America's Grand Canyon than they do."
If passed, Amendment 133 would prevent the protection of the Grand Canyon, flanking the park with new roads, mines, exploration drilling, power lines and truck traffic. This activity would damage wildlife habitat and popular hunting grounds and increase pollution in the Grand Canyon watershed. Additionally, it would harm Arizona's tourism and recreation economy. The outdoor recreation business in Arizona annually supports 82,000 jobs, generates almost $350 million in state tax revenue, and stimulates about $5 billion in retail sales and services. The Grand Canyon National Park alone generates an estimated 10,000 jobs and $420 million in economic activity by attracting more than 4 million visitors annually. Furthermore, a recent bi-partisan poll in Arizona found that "70 percent of voters say that the impact of mining on land and water is a serious problem in Arizona."
To learn more about the "Mining the Grand Canyon Act" and Wilderness Under Siege, click here.
For more information, click here.
EcoWatch Daily Newsletter
This week, Rep. Marcia Fudge (D-OH) will vote on a bill that includes a measure to open the Arctic National Wildlife Refuge to oil drilling. The Arctic Refuge is our greatest wilderness icon and is home to caribou, polar bears and hundreds of bird species that migrate to all 50 states and six continents. It's a pristine, intact ecosystem that is unparalleled in North America, and for the first time in six years, pro-drilling Representatives are pushing to open this amazing place to Big Oil's dirty, dangerous drills.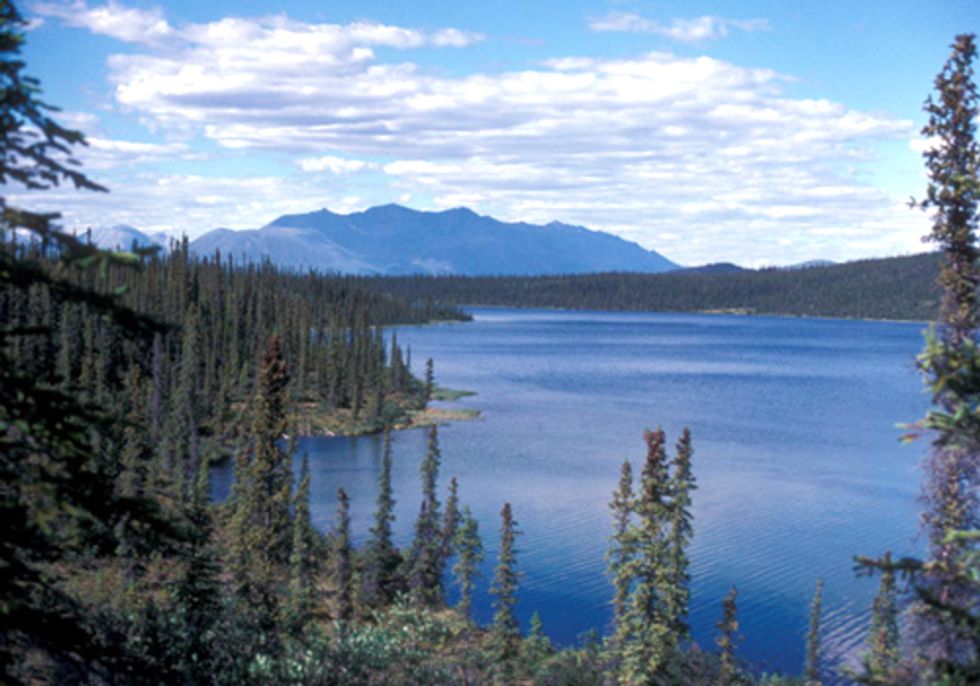 Republican leaders of the House Natural Resources Committee did the bidding of Big Oil once again on Feb. 1 and voted to open up the pristine Arctic National Wildlife Refuge, the Atlantic and Pacific oceans, the protected eastern Gulf of Mexico and Alaska's Bristol Bay to oil drilling all under the pretext of funding this year's transportation bill.
Conservative politicians have always wanted to open the Arctic refuge to drilling for the Big Oil companies. The transportation bill and the professed need for revenue is just the latest excuse to push something they have wanted for a long time.
The funding issue is a scam. Even the most generous revenue estimates from this reckless expansion of drilling will not be enough to fund proposed transportation projects in the bill. In addition, what small amounts of revenue might be generated would not be seen for ten years as oil companies will still need to explore, apply for drilling permits and start development. That's too late to pay for transportation projects starting next year.
This giveaway to Big Oil will expose millions of acres of America's pristine land and water to dirty and dangerous oil and gas development from which they may never recover.
Jamie Rappaport Clark, president and CEO of Defenders of Wildlife, said:
"Just in time for Valentine's Day, House leaders in Congress have come out with a sweetheart deal for their Big Oil allies. Opening the Arctic refuge to drilling has been a long-standing priority of the backwards-looking, drill first crowd and the transportation bill is just the latest excuse to do so. The proposed revenue from this deal won't even materialize for years, making this one of the most disingenuous refuge-drilling schemes we've ever seen, to say nothing of the environmental destruction it would cause.
"Instead of sacrificing some of America's most pristine wilderness and waters for the profit of Big Oil, Congress should focus on coming up with real solutions to fund the transportation projects that will decrease our addiction to oil and keep our country moving."
Take Action.  Ask your representative to oppose this bill and protect the Arctic National Wildlife Refuge and the wildlife that call it home.
Read more about how Defenders is working to protect America's Arctic from the dangers of dirty oil and gas drilling.
For more information, click here.