This website uses cookies to ensure you get the best experience while browsing it. By clicking 'Got It' you're accepting these terms.


The best of EcoWatch, right in your inbox. Sign up for our email newsletter!
A warm summer day, a cold drink and fish on the grill. It doesn't get much better. But how do you know if your fish is sustainable? It can be a challenge—especially considering SeaChoice found just 11 per cent of seafood available in Canada in 2016 was rated as a "best choice." Many retailers have sustainable seafood policies, but how good are they?
Today, Food & Water Europe launched a new website, NGSFacts.com, to challenge the fossil fuel industry's spin on NGSFacts.org that shale gas can be safely extracted. NGSFacts.com will redirect visitors to the Food & Water Europe website to offer a fact-based assessment of the environmental and health impacts of large-scale hydraulic fracturing. Food & Water Europe takes issue with industry's denial of strong links between shale gas extraction and water contamination in the U.S. In addition, self-regulation and voluntary disclosure mechanisms for chemicals used in fracking fluids are insufficient to monitor a high-risk activity such as hydraulic fracturing in a densely populated continent like Europe. Food & Water Europe works in Brussels, Belgium, on a campaign to ban fracking.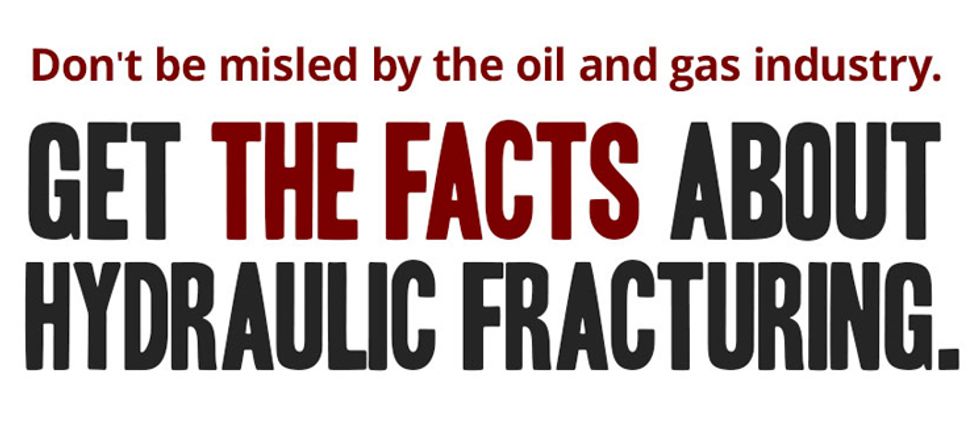 "The oil and gas industry has no credibility to dismiss the negative impacts of shale gas given its poor record on environmental issues and transparency," said Food & Water Europe policy officer Geert De Cock. "This is why we decided to launch NGSFacts.com. It is our role as NGOs to offer unbiased information to European citizens about the negative implications of large-scale shale gas extraction."
Peer-reviewed scientific evidence, industry publications and hundreds of cases all point to the same conclusions: The oil and gas industry continues to struggle with securing the integrity of its wells. As a result of poor cementing practices and casing failures, toxic fracking fluids and methane have migrated to nearby aquifers and will continue to do so.
With regard to the chemicals used in fracking, shale gas operators launched FracFocus, a voluntary chemicals disclosure registry, in response to public concerns in the U.S. However, FracFocus continues to allow trade-secret exemptions to conceal the exact composition of the chemical mixtures used and impedes easy analysis of the information provided (e.g. bulk download of data is not possible).
"Europeans need a better understanding of the risks involved in hydraulic fracturing and public authorities have a key role to play in guaranteeing high environmental and public health standards," said De Cock. "Voluntary measures such as NGSFacts.org and self-regulation will not be sufficient for monitoring the beginning of this high risk industrial activity in Europe."
Visit EcoWatch's FRACKING page for more related news on this topic.
——–
Sign the petition today, telling President Obama to enact an immediate fracking moratorium:

EcoWatch Daily Newsletter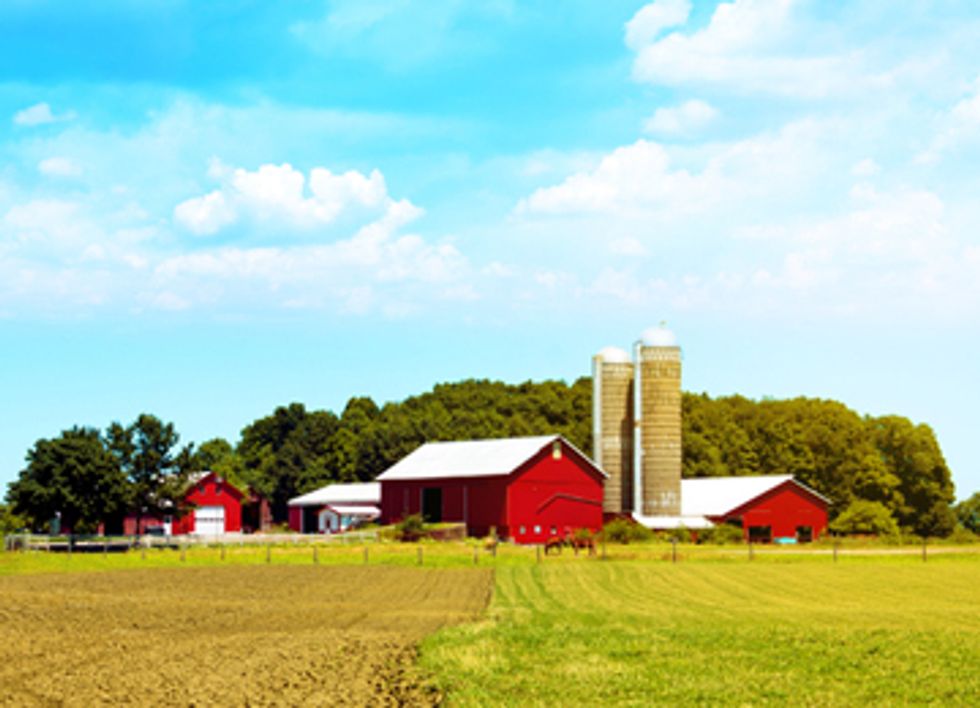 Photo courtesy of Shutterstock
The budget-busting farm bill headed to the House floor next week is bad news for taxpayers. Here's why this bill, officially H.R. 1947, shouldn't pass. 
This bill would:
Send crop insurance subsidies soaring to nearly $100 billion over the next decade. Right now, the U.S. Department of Agriculture (USDA) covers, on average, two-thirds of a farmer's premium. The bill proposes to increase revenue guarantees to 90 percent of a farm's income, provide 80 percent of a cotton farmer's premium subsidy and create a new peanut insurance program tied to the price of peanuts in Rotterdam.
Fail to limit insurance subsidies so the largest farm businesses would continue to collect the lion's share. Under current law, some farmers reap more than $1 million in premium support, and roughly 10,000 farmers receive more than $100,000 in premium support. While the top one percent of farmers annually receives, on average, more than $200,000, the bottom 80 percent collects just $5,000.
Increases price guarantees so close to market prices that even a small decline in crop prices would trigger billions of dollars in government spending, erasing any savings from eliminating long-discredited "direct payments" for corn, soybeans, wheat and rice. This so-called "price loss" program would boost already sky-high price guarantees for cotton and peanuts by 30 and 80 percent, respectively. The bill would even create a new price guarantee for sushi rice.
Extend direct payments for cotton farmers for two more years at a cost of nearly $1 billion. Direct payments would continue to be paid to cotton farmers regardless of need—or even whether a farmer harvested a crop. Other farmers would have to limp by unlimited insurance subsidies and eye-popping price guarantees.
Conceal names of subsidy recipients, among them, members of Congress. Recipients of direct payments, conservation payments and other farm programs are made public but the House Agriculture Committee has refused to divulge the identities of those who receive crop insurance subsidies that now comprise two-thirds of the farm safety net.
Weaken the conservation compact. Since 1985, farmers have agreed to adopt basic environmental protections in exchange for nearly $300 billion in farm subsidies. But, unlike the Senate farm bill, H.R. 1947 would not require that farmers receiving generous insurance premium subsidies protect wetlands or reduce soil erosion.
Reasonable reforms would provide farmers a robust safety net but at far less cost to the taxpayer than H.R. 1947. A bipartisan group of House members hopes to improve the bill via amendments to limit crop insurance subsidies to $50,000 per farmer, subject crop insurance subsidies to means testing, end windfall profits and require USDA to disclose the names of subsidy recipients. When combined with other reforms, these amendments could save the taxpayers more than enough to spare conservation and nutrition programs from proposed cuts and meet deficit reduction targets.
Visit EcoWatch's FOOD and FARM BILL pages for more related news on this topic.