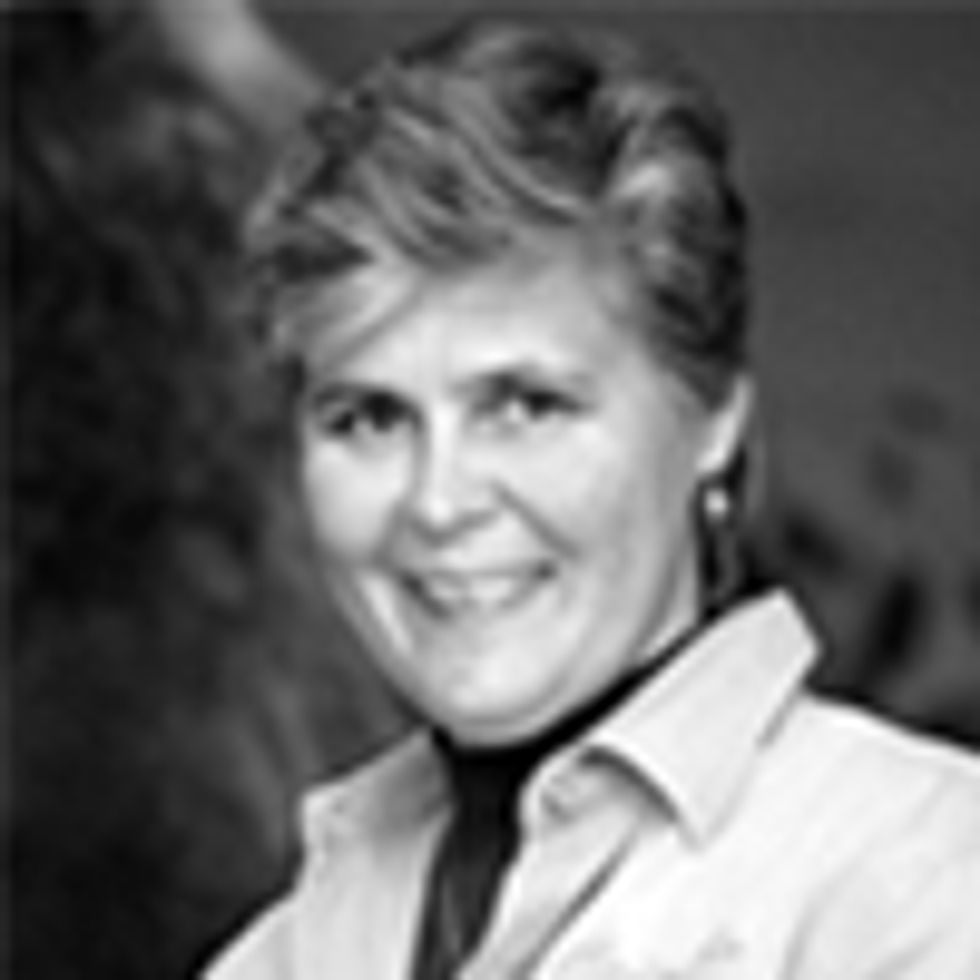 Any kid can tell you when Harry Potter takes off his invisibility cloak, he goes from invisible to visible in seconds. Waterkeeper Alliance President Robert F. Kennedy, Jr., and other environmental leaders came together in Charlotte, NC, Tuesday to pull the cloak of invisibility off of toxic water pollution from coal-fired power plants across the U.S.
Waterkeeper Alliance, Sierra Club, Environmental Integrity Project, Earthjustice and Clean Water Action led the carefully planned, highly coordinated release of a hard hitting national report, Closing the Floodgates: How the Coal Industry Is Poisoning Our Water and How We Can Stop It.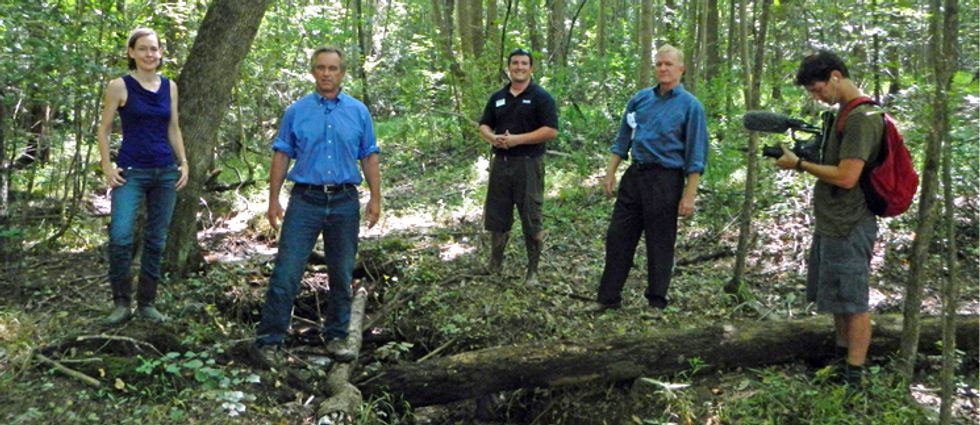 And since seeing is believing, they took five boat loads of reporters and news crews up to a bright orange stream of polluted coal waste flowing into Mountain Island Lake, the drinking water source for more than 800,000 people in Charlotte, Mount Holly and Gastonia.
That one-two punch of a detailed technical report coupled with a trip to see the toxic pollution flowing from a coal-fired power plant into a public drinking water reservoir took the invisibility cloak off this hidden pollution problem.
The story was covered by news media outlets all over the country, from Muskogee, OK, to Florence, AL, to the Charlotte Business Journal to New Bedford, MA. It was was also covered by local news stations in Charlotte who showed a great video of Robert F. Kennedy, Jr. taking on the coal industry with his local Catawba Riverkeeper, Sam Perkins, who demonstrated the high volume of pollution from Duke Energy:
The environmental groups have plans to keep the industry from slinking back under the invisibility cloak they have been hiding under for the past 31 years. To help highlight the report's findings and raise awareness about the U.S. Environmental Protection Agency's (EPA) critical new coal plant water pollution standards, many local events will be held across the country.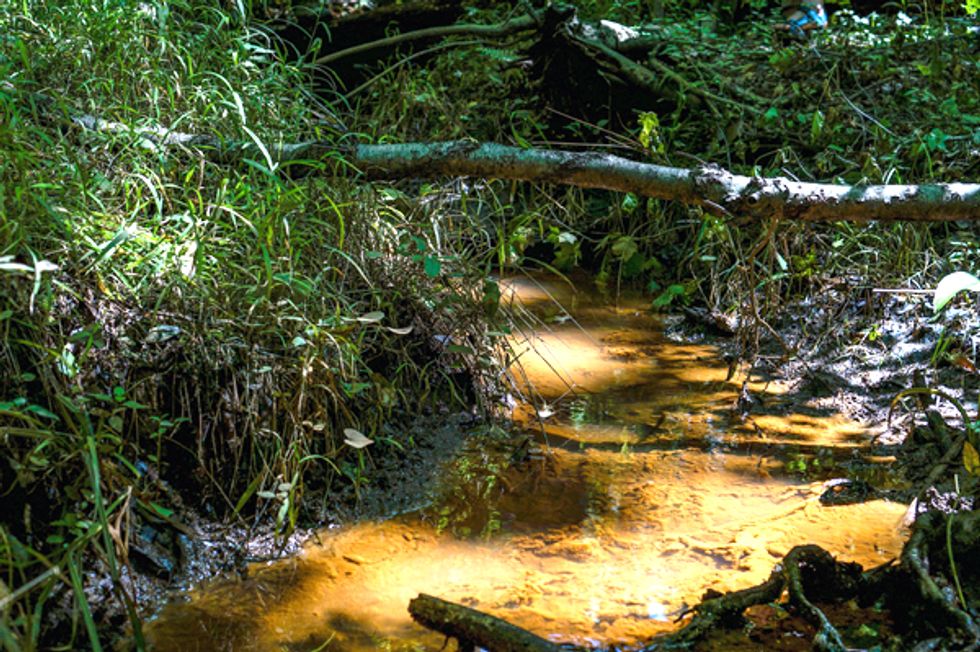 From a "toxic lemonade stand" in Pennsylvania to a "Miss and Mr. Toxic Water Swimsuit Competition" in Missouri, and from a kayaking trip outside a coal plant in Oklahoma to a fish-less fish fry in Illinois, activists from coast to coast will be calling for the EPA to finalize the strongest possible standards to protect American families from dangerous toxic water pollution.
If you think it is past time for the U.S. to stop the unlimited discharge of arsenic and other poisons in our waterways, tell the EPA to choose option five during the public comment period on the proposed new rules. Help us keep the truth of their pollution visible so it can be stopped.
Visit EcoWatch's COAL and WATER pages for more related news on this topic.
——–

EcoWatch Daily Newsletter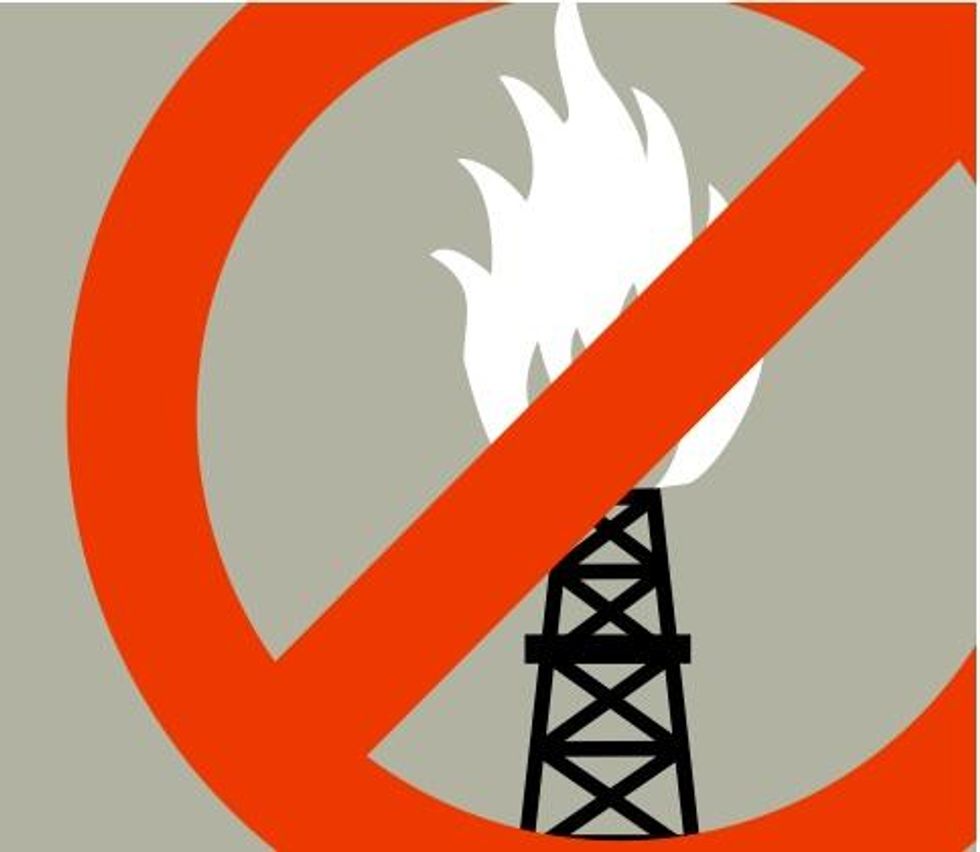 This morning, more than 11,000 residents called on Beacon Hill to ban the dirty drilling process of fracking, in petitions presented by Environment Massachusetts and its allies at a statehouse news conference. The petitions show wide support for H.788, a bill introduced by Rep. Kocot (D-MA) and Rep. Provost (D-MA) to ban fracking and the processing of its toxic wastewater in the commonwealth.
"In states like Pennsylvania, we have already seen fracking contaminate drinking water and make nearby residents sick," said John Rumpler, senior attorney for Environment Massachusetts. "Residents looking at this track record have one message for their legislators today: keep this dirty drilling out of Massachusetts."
Local concern about fracking has grown since the U.S. Geological Survey identified shale gas deposits in the Pioneer Valley last December. Moreover, as New York mulls large-scale fracking next door, drilling operators could soon view Western Massachusetts as a convenient dumping ground for toxic fracking wastewater.
"In light of the threats to our environment and to our health, we cannot allow fracking—or its toxic waste—to come to Massachusetts," said Rep. Provost, sponsor of H.788.
Bill H.788 would protect the commonwealth from both of these threats by both banning fracking and its wastewater. Last year, Vermont already enacted a similar law, and New Jersey legislators voted overwhelmingly for a ban on fracking waste (and citizens there are calling for an override of Gov. Chris Christie's veto).
Laced with cancer-causing and even radioactive materials, fracking wastewater has contaminated drinking water sources from Pennsylvania to New Mexico. For Western Massachusetts, such threats are heightened by the fact that many communities in the Pioneer Valley rely on groundwater as their sole source of drinking water.
"The quantity and quality of our existing water supply is invaluable and irreplaceable," declared Mayor Michael Tautznik of Easthampton. "Gambling our water against the known dangers of this dirty drilling is a loser's proposition."
Today in Greenfield, in solidarity with the petitions gathered by Environment Massachusetts and CREDO, local residents showed their opposition to fracking through community art. Alongside the Climate Summer team, a group of youth traveling exclusively by bicycle throughout the state focused on climate action, local Greenfield community members demonstrated their concern for fracking coming to their community through visual art on the town common.
In addition to impacts on the local environment, fracking and the processing of gas releases methane—a greenhouse gas far more potent than carbon dioxide.
"It turns out that fracking contributes to global warming in a major way," observed Dorian Sosnick Williams, an organizer with A Better Future Project. "If Massachusetts is serious about combating climate change, we cannot allow fracking here."
Rumpler ended the petition delivery with praise for all 14 co-sponsors of H.788: "By sponsoring a ban on fracking, these legislators are standing tall against the oil and gas industry. And today, thousands of their constituents are standing with them."
Visit EcoWatch's FRACKING page for more related news on this topic.
——–
Sign the petition today, telling President Obama to enact an immediate fracking moratorium:

Westend61 / Getty Images
Residential solar energy companies are helping more and more homeowners upgrade their properties to clean energy sources. Solar energy companies can equip you with the technology you need to harness the amazing power of the sun and reduce your need for fossil fuels. In this article, we'll review some of the most trustworthy providers and installers of solar power.
Our picks for the best solar companies
The first step in the process is researching some of the top companies in the solar industry. Here are the ones that stood out in our research.

Each product featured here has been independently selected by the writer. If you make a purchase using the links included, we may earn commission.
How we chose the best solar energy companies
How did we determine which solar power companies to recommend?

To begin with, we took a deep dive into each company's offerings, assessing them for the following criteria:
Range of services offered
Pricing/affordability and financing options
Extent of service area
Solar panel efficiency
Warranty
Temperature coefficient (e.g., how much high temperatures affect efficiency)
Additionally, we weighed membership and certification by professional associations like the Solar Energy Industries Association (SEIA). Affiliation with these groups is a good indicator that a solar energy company is reputable, and that their work is up to the highest standards within the industry.
The best solar energy companies
schmidt-z / Getty Images
With these criteria in mind, consider our picks for the best solar panel providers and installers in the industry.

If you're looking for a company that can walk you through the process of upgrading to solar power for an easy and convenient experience, look no further than to SunPower. The company offers:
A "design studio" app, allowing you to safely and seamlessly design your own solar power system so that you can see a visual of what the finished product will look like once installed.
Online calculators that make it easy for you to determine about how much electricity you will save once you upgrade to solar panels.
Virtual consultations, allowing you to chat one-on-one with a solar power expert and to ask any questions you might have.
SunPower offers leading solar panels and energy storage technology to homeowners across dozens of states. And, they are also the preferred solar partner of many major businesses, including Walmart, FedEx, and Lowes.

Why buy: SunPower is a reliable solar energy company with an impressive tech portfolio and an extremely easy, intuitive process.
Upgrading to solar power can seem a little intimidating, but SunRun is out to bring simplicity. Their approach makes it extremely straightforward to select a custom solar energy plan for your household. Here's what to know about SunRun:
They offer virtual consultations with solar energy experts, making it simple to explore your options and determine which solar set-up is right for your home energy needs.
Each system they design is completely customized to address the customer's needs. SunRun doesn't do "one size fits all" solar equipment options.
Their guarantee, the best in the industry, offers extraordinary peace of mind that your solar system will prove durable and reliable.
SunRun also leads in terms of flexible financing options, making solar power accessible and affordable.
Why buy: With SunRun, the name of the game is customization. This is one of the best solar installation companies to turn to for solar power solutions that are truly made with you in mind.
You probably associate Tesla with their electric vehicles, but did you know that the company also produces high-efficiency solar panels? Depending on your needs and your budget, Tesla can hook you up with an array of solar panels or even a solar roof, making it easy to cut electricity costs and power your home via the sun's vital energy.
Some fast facts about choosing solar power from Tesla:
They offer a price match guarantee and affordable financing options.
Their advanced solar panel technology offers a low profile, a sleek style, and long-term durability.
Home battery backups allow you to save solar power and then access it on demand, whenever you need it.
Why buy: Tesla offers sophisticated solar products for what the company claims is the lowest price of any national provider, which they back with a price-match guarantee. Plus, all of their solar panels come with a solid 25-year performance guarantee.
LG is another well-known tech company that is also a leader in solar energy. Some of their solar panels use a bifacial solar module that captures energy from two directions to increase their efficiency. While they are a solar panel manufacturer, they can also help you with the installation process by finding an LG Pro installer in your area.
They offer an online "solar concierge" service that allows you to evaluate your home energy needs and to compare different options for going solar.
LG offers a 25-year warranty, not only on their technology but also on the work their of their solar installers.
They offer a range of solar panels and supporting products, and they supply you with plenty of information to make a fully informed choice.
Why buy: LG is a company that knows technological innovation. Their award-winning solar energy products are reliably efficient, well-priced, and designed for maximum efficiency.
Panasonic has one of the most impressive tech portfolios in the solar energy industry. Their products boast some of the highest conversion efficiency rates, along with the lowest degradation rates. And they back everything with a generous warranty.
Some additional reasons to choose Panasonic:
They offer a range of solar panels to choose from. With Panasonic, you'll find that you have plenty of options.
They also provide a lot of great online support and consumer education, ensuring you'll get the most out of your solar technology.
Why buy: Panasonic is a solar panel company with products that are tough to beat. Both their pricing and warranties are very appealing, and their HIT high-performance solar panels offer some of the best power conversion rates of any product.
Vivint is a company that offers a full spectrum of services, including solar power consultation, design, and installation. A few reasons why homeowners trust their solar power needs to the Vivint team:
Everything Vivint does is customized. They tailor everything to fit your roof and to help you achieve your home energy goals.
They make the entire process simple, handling all of the little details for you. This includes securing permits, filing the right paperwork, etc.
They emphasize safety, using only the highest caliber of solar panels and backing everything with a world-class warranty.
Why buy: Vivint is noteworthy for their focus on customization, their commitment to safety, and their one-stop-shop solar power solutions. In addition to solar panel installation, they also offer other specialized technology, including solar-powered electric vehicle chargers.
Enphase is another company that stands out, both for their robust technology as well as for their commitment to customization. Their microinverter technology makes their solar system safer by reducing the likelihood of arc fault fires.
They design their solar technology with safety in mind, including fire safeguards that other companies can't match.
Their solar panels are built for durability and can hold up even through the most extreme kinds of weather.
Enphase uses smart technology to update itself; all you need to do is connect it to your home Internet.
They also have one of the best apps in the solar industry, making it simple to monitor your home energy use.
Why buy: Enphase is a company of innovators, and their solar portfolio has a lot to offer. Their system is also modular, meaning you can easily add more panels to your system as you need them.
This solar power provider has won recognition not just for their excellent technology, but also for their sincere commitment to sustainability and to ecological stewardship. And don't let the name throw you off: Though Canadian Solar is based in Canada, they provide solar power solutions in the U.S. and other countries.
Some additional facts about Canadian Solar:

They offer a wide range of products, from energy converters to storage solutions.
Their solar panels boast exceedingly high energy efficiency rates.
Canadian Solar has won a number of awards for its first-class innovations, and one of their products even set a world record for conversion efficiency in 2020.
Why buy: This company has a proven track record of technological excellence, plus a real commitment to ecological stewardship. They also closely monitor their supply chain to ensure that no goods or materials used in their products come from prohibited forms of labor.
First Solar boasts an impressive track record of advocacy for solar power and for renewable energy sources. And, thankfully, they back their advocacy with some excellent solar technologies.
A few reasons to choose First Solar solar panels:
Their technology offers an outstanding temperature coefficient, meaning they won't lose performance during high temperatures.
Their solar cells are among the most reliable and most efficient in the clean energy sector.
First Solar also offers a lot of post-purchase, post-installation help, as needed.
Why buy: First Solar is a great option for anyone who's serious about renewable energy, and who wants the best performance from their solar panels.
The biggest drawback to Go Solar is that, right now, their work is limited to just a few states. But if you happen to live in that part of the country, you're in luck. Go Solar's panels are uniquely calibrated to take advantage of the western region's abundant sunlight. Some additional reasons to pick Go Solar include:
They offer free home solar assessments.
They custom-design solar systems to meet the needs of your home.
They have some of the most trusted installers in the solar power industry.
Why buy: For solar solutions that are tailored to the climate of the American West, definitely consider Go Solar. Plus, with their Give Solar International partnership, they give an equivalent solar panel system to a family in Uganda for each system sold.
How does a solar energy system work?
schmidt-z / Getty Images
As you explore the different options for embracing solar power, it may be helpful to have a baseline understanding of how solar energy systems actually function.

Generally speaking, solar energy systems involve solar panels installed on your roof. These panels absorb the sun's energy, storing it in what are known as photovoltaic cells. These cells convert the solar energy into direct current (DC) energy, then use an inverter to convert that DC energy into alternate current (AC) electricity. AC electricity is what you need to power all your home appliances.

It's important to note that, before you purchase solar panels, it's worthwhile to meet with a solar energy consultant who can tell you more about how many panels your home will require, and also to let you know how those panels should be ideally positioned on the roof.
One more note: If you're concerned about the affordability of solar power, it's important to remember that most solar energy companies provide a host of options, including flexible financing and solar lease options for a system rather than purchase it outright. As you talk with different solar energy companies, don't hesitate to inquire about these leasing and financing options.

Benefits of solar energy
Installing solar panels on your home can yield a number of benefits. Here are just a few examples.
Cleaner energy
One of the main reasons why homeowners choose to install solar cells is that it allows them to truly embrace clean energy sources. Rather than depend on fossil fuels and power plants, you can power your home with renewable energy that comes straight from the sun. This can be a highly effective way to minimize your environmental footprint.
Solar tax credits and rebates
There are a number of ways in which choosing renewable energy can save you money, starting with the fact that there are so many rebates and tax credits available. Essentially, both the federal government and many state governments want to encourage people to "go green" as much as possible, and they will make it worth your while by allowing you to claim these important tax incentives. Some utility companies also offer rebates that can help pay for the upfront costs of solar projects.
Lower electricity bills
Of course, embracing solar power will also help you save money by slashing your electricity bills. Most solar energy companies offer online calculators that allow you to see for yourself how much money you'll save over time, simply by changing to a renewable energy source. There is also an option called a power purchase agreement (PPA) that can allow you to host a solar or renewable energy system from a utility provider in exchange for lowered energy rates. If your solar panel system generates excess energy, the utility will then purchase that energy from you in the form of a net metering credit on your bill.
Make a smart choice about solar power
There are obviously a lot of perks to choosing solar energy for your home. And yet, it can also be a rather daunting process, simply because there are so many solar energy companies to choose from.

Using our guidelines and rankings, start doing your due diligence, seeking the solar power company that's right for you. Remember to look for a company that's well-regarded within the industry and get a consultation before you buy. Always be sure to ask some direct questions about the financing options that are available to you.
Josh Hurst is a journalist, critic, and essayist. He lives in Knoxville, TN, with his wife and three sons. His writing on natural health, nutrition, and supplements has appeared in Health, Shape, and Remedy Review.
Pavillion-area citizens, landowners and environmental groups today condemned Gov. Mead's (R-WY) announcement that the state is assuming control from the U.S. Environmental Protection Agency (EPA) of the investigation into groundwater contamination by fracking-enabled oil and gas development near Pavillion, WY.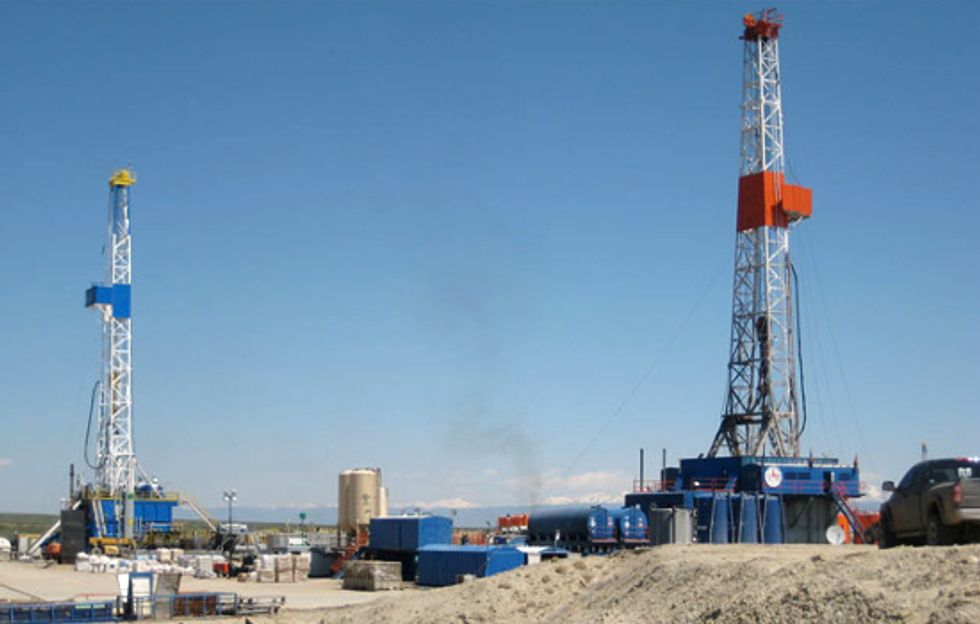 In the announcement, the Governor congratulated EPA and Encana—the company operating in the Pavillion area—for working with him to "chart a positive course" for the investigation.
"We went to the EPA for help after the State of Wyoming and Encana refused to address the public health impacts of unbridled development in the Pavillion area," said Pavillion farmer John Fenton. "Now Encana has bought its way back in and is working with the state on a strategy to cover up the mess they've created."
"Our government's priority is clearly to protect industry rather than Wyoming citizens, our health and our property values. Gov. Mead, the Obama administration and Encana have decided what is best for our community without consulting us," Fenton continued. "We were presented with Mead's vague plan at the same time it was released to the public. Unlike the other stakeholders, we bear the brunt of living in the toxic mess that has become our community, but our input has been thrown out with EPA's investigation. This is a sad day for our country."
This decision continues a nationwide pattern of Obama Administration walkbacks of the EPA investigations whose preliminary results indicate fracking-enabled oil and gas development presents real risks to public health and water. Similar actions have occurred in Parker County, TX, and Dimock, PA.
"It seems clear that the White House's 'all of the above' energy policy means fracking's impacts on communities are being ignored," said Earthworks' energy program director Bruce Baizel. "All across the country, whether it's Wyoming, or Texas or Pennsylvania, it appears the EPA is being politically pressured to back off sound science that shows fracking-enabled oil and gas development is a risk to public health. With these decisions, the Obama administration is creating more opposition to fracking, not less."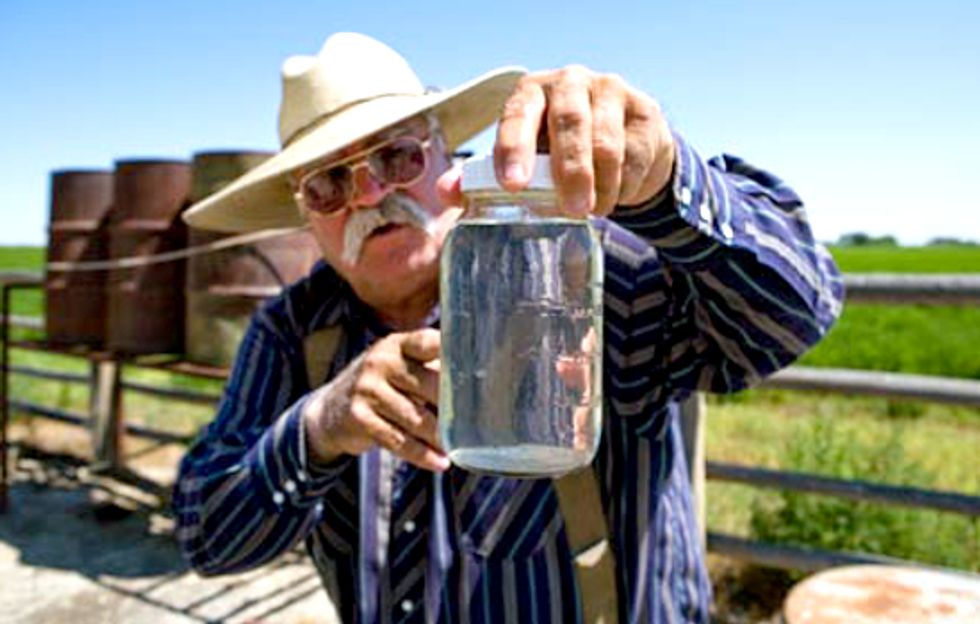 "Gov. Mead said earlier this week that change should be driven by elected officials and agencies, not the people," said Don Nelson, a farmer and rancher near Keene in western North Dakota, on behalf of the Western Organization of Resource Councils.
"This attitude is exactly why those of us who have to live with drilling and fracking have so little confidence in our regulatory agencies and elected officials. They only listen to the oil and gas industry, not to the local people. The same is true in North Dakota. And now EPA is backing down too and another investigation into groundwater contamination from oil and gas development is being swept under the rug. Why would anyone believe the oil and gas industry or the state regulatory agencies when they say drilling and fracking are safe?"
Governor Mead's announcement indicates that the state would cease peer review of EPA's investigation, essentially ignoring it.
"The state of Wyoming is already on record, through action and inaction, as denying that Pavillion's groundwater contamination is a cause for concern," said area ag-producer Jeff Locker. "They are throwing out a conscientious science based study by EPA that cost the taxpayers millions of dollars. The Governor's plan postpones any conclusions for at least another year. It's hard to believe that they're trying to get to the bottom of the problem, they're hoping this whole thing just goes away."
Visit EcoWatch's FRACKING page for more related news on this topic.
——–
Sign the petition today, telling President Obama to enact an immediate fracking moratorium: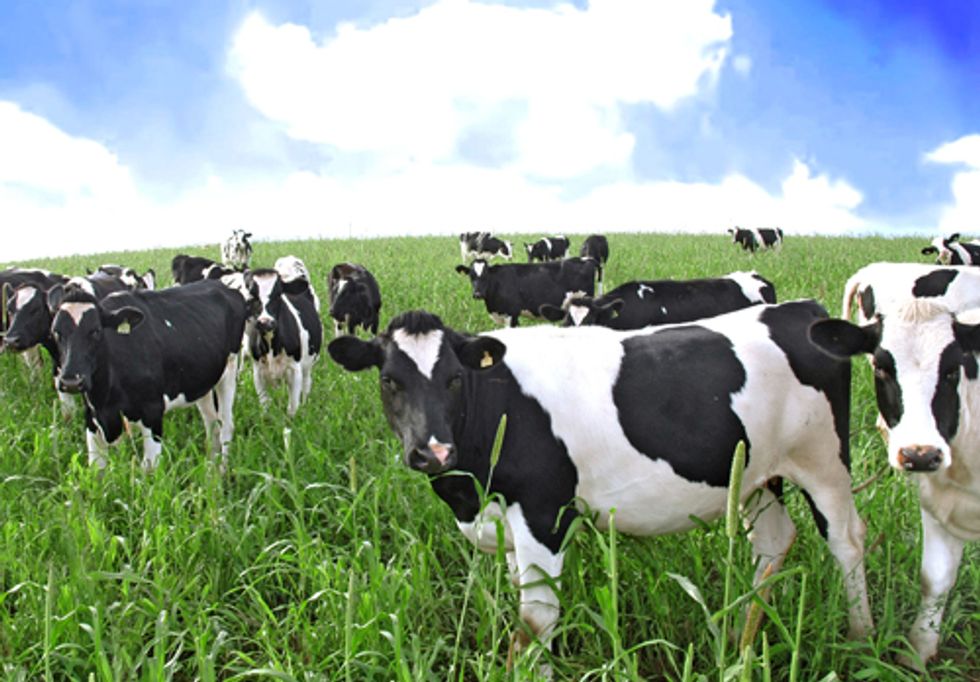 It has been a rough week for the shale industry. Earthquakes have been tied to a deep wastewater injection well and resulted in, among other things, demonstrations on the lawn of the Ohio Statehouse. And residents in rural central New York are organizing door-to-door petition drives to halt hydraulic fracturing —if not in their state, at least in Madison and Oneida Counties.
A recently completed study by two Cornell University researchers indicates the process of hydraulic fracturing deep shale to release natural gas may be linked to shortened lifespan and reduced or mutated reproduction in cattle—and maybe humans.
Fracking (the colloquial name for hydraulic fracturing), involves drilling a well about 8,000 feet down, and then up to about 13,000 feet horizontally. Three to five million gallons of fresh water, specially formulated sand and up to 250,000 gallons of chemicals, some of them highly toxic, are poured into the well at great pressure, breaking the deep shale and releasing the coveted gas.
Without knowing exactly what chemicals are being used, and in what quantities, it is difficult to perform laboratory-style experiments on, say lab rats. But farm animals are captive, surrounded by electric and barbed wire fences.
And when fracking wastewater is spilled across their pasture and into their drinking water, and they start dying and birthing dead calves, one can become suspicious that there is a connection.
Which is what the Cornell researchers found during a year-long study of farm animals, based primarily on interviews with animal owners and veterinarians in six states: Colorado, Louisiana, New York, Ohio, Pennsylvania and Texas.
"Animals can nevertheless serve as sentinels for human health impacts," the report, titled Impacts of Gas Drilling on Human and Animal Health, notes. "Animals, particularly livestock, remain in a confined area and, in some cases, are continually exposed to an environmental threat."
The report has been produced by Robert E. Oswald, a biochemist and Professor of Molecular Medicine at Cornell University, and Michelle Bamberger, a veterinarian with a master's degree in pharmacology.
In one case, an accidental release of fracking fluids into a pasture adjacent to a drilling operation resulted in 17 cows dead within an hour. Exposure to fracking fluids running onto pastures or into streams or wells also reportedly led to pregnant cows producing stillborn calves, goats exhibiting reproductive problems and other farm animals displaying similar problems. Farmers reported effects within one to three days of animals consuming errant fracking wastewater.
"Of the seven cattle farms studied in the most detail, 50 percent of the herd, on average, was affected by death and failure of survivors to breed," the researchers noted.
Other examples seem to confirm animal health problems after exposure to fracking wastewater. Animals exposed to it have the problems; animals separated from it —most of them, anyway, do not.
The report points out a major difference between company and non-company observers. Area residents and conservation groups look at the existing evidence and try to err on the side of "let's be careful, here."
Gas exploration companies – some of them, anyway, like Cabot Oil & Gas Corp. in its recently won bout with residents of Dimmock, Pennsylvania—head for court and demand that they be released from responsibility because there is no "proof" their process is problematic. Others, such as Encana, simply demand the U.S. Environmental Protection Agency (EPA) avoid "moving too quickly" to make connections between toxic emissions and people becoming ill.
When mothers in the Denver, Colorado area complained that fracking near their homes was making their children ill, Encana said it has been fracking in the area since 2006 with no problems. "Health claims based on anecdotal data and not sound science can't be substantiated," Encana reportedly told the parents.
Fracking—the kind that, for instance, breaks up shallow rock formations to increase water flow into a well—has been around a long time. The problem is, fracking a mile and-a-half down to release natural gas and other compounds is relatively new technology. It likely will be years before someone leaks internal memos showing the companies knew, or suspected, what they are doing was hazardous to human health.
Near where I live are several EPA superfund sites. Waste chemicals from a local industry were illegally dumped there in the early 1980s.
To this day, water is pumped from below the dump sites and sprayed into the air in an effort to "strip" it of the offending chemicals. It is an effort which likely will not be completely successful in the lifetime of anyone currently living in the county.
Instead of cutting funding for state and federal environmental protection agencies, and fighting over whether drilling creates jobs (it does) and reduces our nation's dependency on foreign oil (probably ditto), I submit we increase funding, and do the scientific work necessary to determine which methods will protect living creatures in the vicinity.
Some fixes are being voluntarily accomplished. Some companies are capturing and reusing their wastewater, sealing off leaking wells and gas compressors, and taking other measures to contain toxic pollutants. We need to ensure the solutions that work are required and uniformly implemented.
We would create more jobs and protect our health—what politicians like to call a "win-win."
This article was reposted with the permission of Rock the Capital.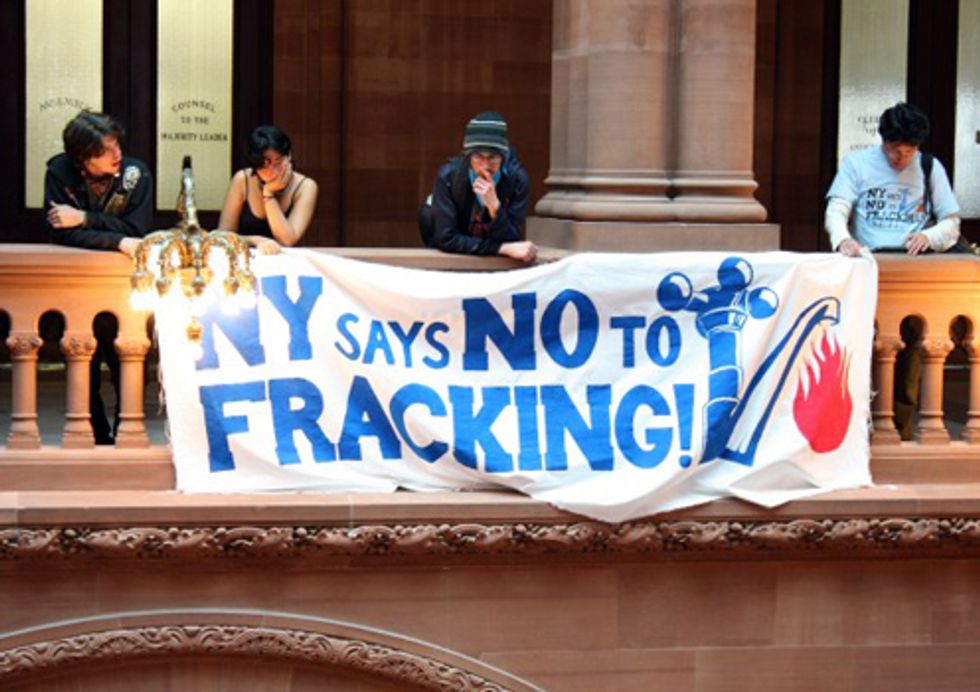 By Kate Sinding
Used with permission of NRDC - Switchboard
Jan. 11 marks the last official moment for New Yorkers across the state to speak up and have their opinions heard about the current proposal for the expansion of fracking here. The public comment period for the state's environmental impact study (known by its full name as the revised draft Supplemental Generic Environmental Impact Statement, or RDSGEIS) and proposed regulations on fracking is coming to a close.
As the deadline approaches, Natural Resources Defense Council (NRDC) is putting the finishing touches on more than 500 pages of detailed technical and legal comments—both from scientific experts and our own expert legal staff—to add to the more than 20,800 comments the state has received so far, and the thousands more expected tomorrow. (A link to our full comments will be made available as soon as they are submitted.) 
Although it would be impossible to give a complete rundown of what we will be submitting, I wanted to share just a few of our top-line takeaways.
First and foremost, although there were some notable improvements and it's clear that the Department of Environmental Conservation (DEC) has done some hard work since the last review, there are still significant deficiencies in both the impact study and the regulations, demonstrating that the state is not prepared to move forward with fracking.
The bottom line—when you rush, you make mistakes, and that is exactly what happened here. Not only are critical analyses still missing and/or incomplete, but the decision to release the impact study together with the draft regulations has resulted in many of the proposed mitigation measures getting lost in translation.
Since July, we've gathered a team of experts—covering the fields of hydrology, geology, toxicology, petroleum engineering, water quality, air quality, health and others—who have provided an in-depth review and critique of the state's findings and have likewise confirmed that there are significant parts of the review where the state needs to go back, re-do the review properly, and reissue it for public review and comment.
On top of the issues we have previously identified, this in-depth technical analysis has identified a host of additional deficiencies. Here are just five of our most pressing new concerns, each one of which, on its own, demonstrates that the environmental review process is far from complete:
There's no plan at all to deal with toxic wastewater.  The wastewater generated from fracking operations is among the worst our expert toxicologist has ever seen. Yet the state has absolutely no plan whatsoever for how the vast amounts of toxic wastewater expected from fracking operations would be managed.  We've seen the impacts of improper wastewater management elsewhere—including contaminated rivers from treatment in municipal sewage plants in Pennsylvania and earthquakes from improper deep well injection in Ohio—and it is inexcusable for the state not to have some plan in place before allowing new fracking here.
The scope of the action is too broad. The current version of the impact study and proposed regulations purport not only to address fracking in the Marcellus shale region, but also shale formations such as the much deeper Utica Shale, yet the study only directly looks at the impacts of drilling in the Marcellus. As our experts point out, every shale formation is different, and so are the environmental concerns with developing different regions. Separate shale formations demand their own environmental reviews. Until that happens, drilling in these other formations should be off the table.
Health risks are omitted entirely. There's next to zero exploration of the health impacts fracking could have on New Yorkers. Yet it is increasingly recognized that a full health impact assessment is a critical component of a thorough examination of the potential risks of fracking. Just last Thursday, the nation's top environmental health expert called out the need for comprehensive new analysis of the health risks of fracking.
Flawed socio-economic analysis doesn't calculate negative impacts. The state itself has acknowledged that it needs to re-do its socio-economic analysis because of glaring omissions. Most significantly, while overstating potential economic benefits, the report includes only seven pages out of more than 250 on the potential negative economic impacts, when we know that there are real and substantial economic risks associated with fracking.
Fracking could be allowed in flood zones and other critical vulnerable areas. The analysis fails to consider how the effects of climate change could result in fracking operations taking place in major flood plains, including places that were under water during Hurricane Irene last year. This presents serious pollution risks, particularly as drilling is proposed to occur in and around flood-prone communities.
Over and over, we've told the state to slow down, yet the Fracking Express keeps barreling forward. Gov. Andrew Cuomo (D-NY) rushed to push out the environmental impact study and proposed regulations after only six months in office, and the result is huge gaps in the proposed regulatory program. These are gaps that would make moving forward with new fracking not only dangerous, but contrary to the purpose of the environmental law that requires the study's creation (the New York State Environmental Quality Review Act, aka SEQRA).
We recognize that there is significant pressure from industry to move forward, but taking the time to undertake a complete, legally sufficient consideration of the impacts of fracking is not too much to ask when the risks involved could have grave, lasting—if not permanent—effects on New Yorkers and communities statewide. One needs only to look next-door to Pennsylvania to see that's true. Fracking is the biggest environmental issue facing New York in a generation, and Gov. Cuomo must stay true to his word that he will not authorize any new fracking unless the risks have been properly and fully evaluated, and necessary safeguards identified and implemented.
For more information, click here.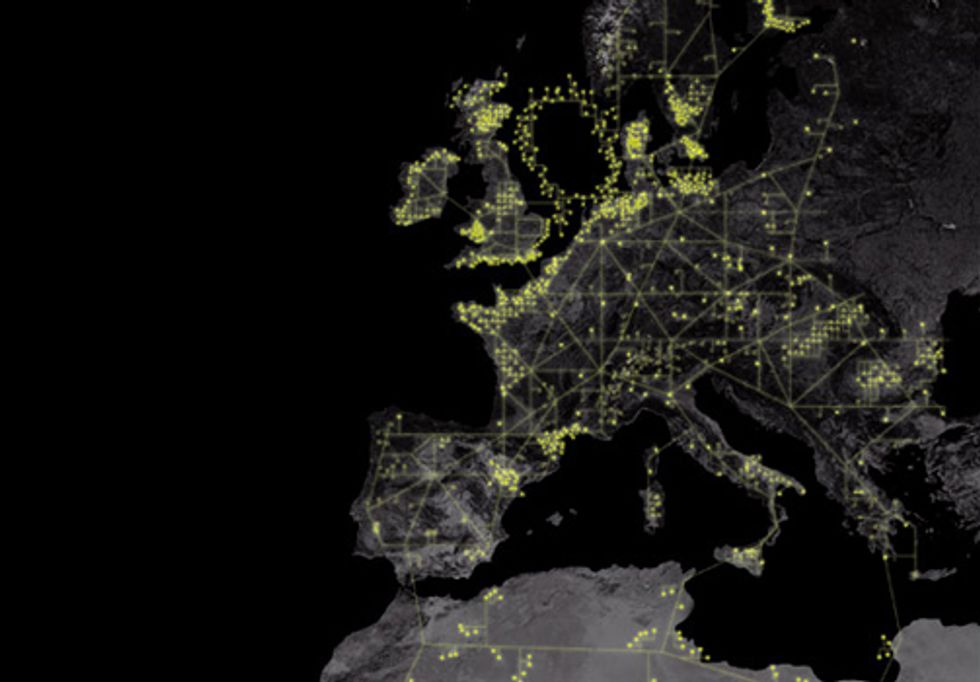 The much-anticipated publication of the European Commission's 2050 Energy Roadmap has identified shale gas and other unconventional gas sources as "potential important new sources of supply in or around Europe" for reducing carbon emissions from the energy sector. However, recent studies reveal that widespread shale gas development may actually worsen global climate change. Food & Water Europe conveyed disappointment Dec. 20 that the Energy Roadmap not only ignored these scientific findings, but also failed to acknowledge the many other environmental and public health risks associated with the practice of hydraulic fracturing, or fracking, to extract shale gas. The organization cited examples of problems from fracking in the U.S., where more than 100 state and local governments have passed resolutions to ban the dangerous practice.
"Drilling and fracking for shale gas not only endangers our precious water resources, it also threatens our climate. Inexplicably, the Energy Roadmap fails to acknowledge these threats."
The group cited the following:
Earlier this month, the U.S. Environmental Protection Agency revealed that fracking most likely explains widespread groundwater contamination in Pavilion, Wyoming. Overall, more than 1,000 cases of water contamination have been reported near fracking sites in the U.S.
Many of the chemicals used in fracking fluid are toxic and some are carcinogenic. Scientists at the Endocrine Disruption Exchange found that 25 percent of fracking fluids can cause cancer, 37 percent can disrupt the endocrine system, and 40 to 50 percent can affect the nervous, immune and cardiovascular systems.
Each shale gas well results in millions of liters of toxic fracking wastewater. Accidents, spills and inadequate treatment of this wastewater further endangers water resources.
Beyond impacts on water, shale gas development increases heavy-duty truck traffic, noise pollution and air pollution at the expense of local communities, negatively impacting tourism and agriculture.
Recent scientific studies, from Cornell University and the U.S. National Center for Atmospheric Research, demonstrate that methane emissions from shale gas development are likely to accelerate climate change in the coming decades. This is despite shale gas being a relatively clean-burning fossil fuel.
"The dubious benefits and poor environmental record of shale gas development in the U.S. serve as a cautionary tale for Europe," said Wenonah Hauter, executive director of Food & Water Watch. "It is worrying that the European Commission's Energy Roadmap perpetuates the myth of shale gas as viable bridge to a low carbon future."
Food & Water Europe advocates for aggressive investment in the deployment of existing energy efficiency and renewable energy technologies, alongside investment in research and development to further these technologies and deliver a sustainable energy future for the European Union.
For more information, click here.
—————
Food & Water Europe works to ensure the food, water and fish we consume is safe, accessible and sustainable. So we can all enjoy and trust in what we eat and drink, we help people take charge of where their food comes from, keep clean, affordable, public tap water flowing freely to our homes, protect the environmental quality of oceans, force government to do its job protecting citizens, and educate about the importance of keeping shared resources under public control.