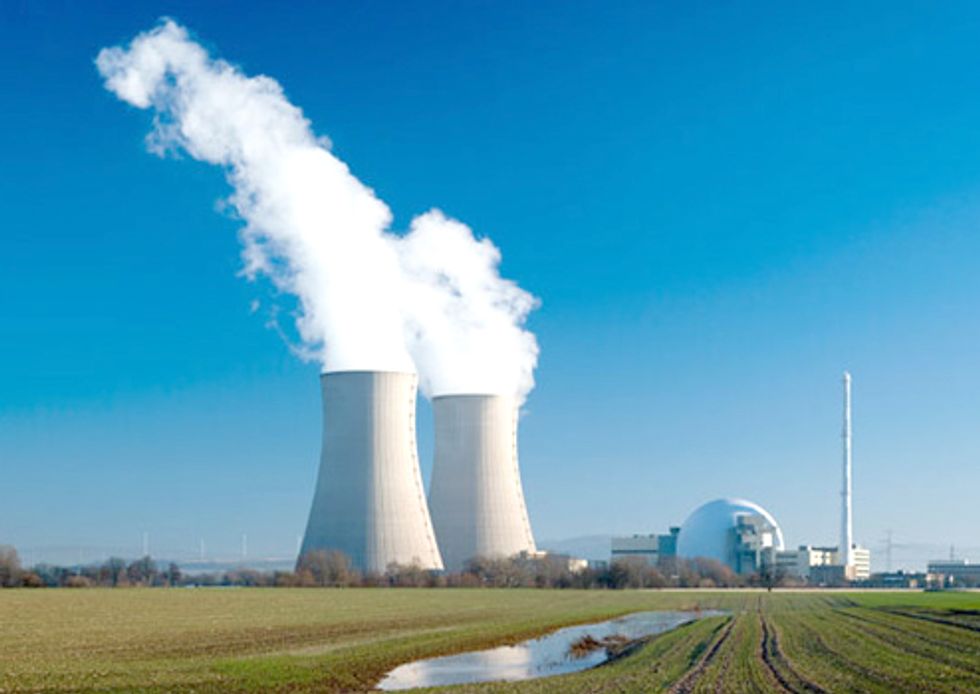 Many of the significant safety lapses at U.S. nuclear power plants in 2011 happened because plant owners—and often the Nuclear Regulatory Commission (NRC)—either tolerated known problems or failed to address them adequately, according to a report released Feb. 28 by the Union of Concerned Scientists (UCS).
The report, The NRC and Nuclear Power Plant Safety in 2011: Living on Borrowed Time, is the second in an annual series on the performance of U.S. nuclear plants and the NRC. This year's report documents the special inspections the NRC conducted in response to safety equipment problems and security shortcomings at 13 plants. None of the 15 "near-misses" that triggered special inspections in 2011 harmed plant employees or the public, but their frequency—more than one a month—is high for a mature industry.
In addition to reviewing the special inspections, the report provides examples of where the NRC did an outstanding job addressing safety problems before they could lead to a potentially dangerous situation. It also covers instances in which NRC negligence has allowed plant owners to flout agency regulations, sometimes for decades.
"Last year's record shows that the NRC is quite capable of being an effective watchdog that protects the public and saves the nuclear industry from its worst tendencies," said Dave Lochbaum, the author of the report and the director of UCS's Nuclear Safety Project. "But the agency too often does not live up to its potential, and we are still finding significant problems at nuclear plants that could too easily trigger a serious accident."
The 13 plants that experienced special inspections last year were Braidwood and Byron in Illinois, Callaway in Missouri, Cooper in Nebraska, Millstone in Connecticut, Monticello in Minnesota, North Anna in Virginia, Oconee in South Carolina, Palisades (two incidents) in Michigan, Perry in Ohio, Pilgrim (two incidents) in Massachusetts, Turkey Point in Florida, and Wolf Creek in Nebraska. The near-misses at Millstone Unit 2 and Pilgrim were the most threatening. Both involved an infrequently performed operation—a test of the valves controlling steam to the turbine at Millstone and a reactor startup at Pilgrim.
Three plants where the NRC nipped a problem before it became serious were Fort Calhoun in Nebraska, which was surrounded by Missouri floodwaters last summer; the Hatch plant in Georgia, where NRC inspectors found that safeguards instituted years before were inadequate; and LaSalle in Illinois, where agency inspectors identified a safety deficiency that had been overlooked for decades.
Conversely, lax NRC oversight has allowed some problems to fester for decades. For example, the report points out that nearly half of the U.S. fleet—47 reactors—still do not comply with a fire regulation the NRC established in 1980 and amended in 2004. Fire represents 50 percent of the risk of reactor core damage. In other words, fire hazards are the equivalent of the risk from all other causes of core damage combined. Likewise, the NRC is aware that 27 reactors are currently operating with inadequate protection against earthquakes. The two reactors at the North Anna plant in Virginia, which sit 12 miles from the epicenter of the 5.8 quake that happened last August, are on that list.
Although UCS reviewed all the special inspections from last year, it did not cover all NRC actions, so the examples in the report do not necessarily represent the best and the worst of 2011. Regardless, these case studies shine a light on patterns of NRC behavior that contributed to both good and potentially dangerous outcomes.
"The serious accidents at the Fermi plant outside Detroit in 1966, Three Mile Island in 1979, Chernobyl in 1986, and Fukushima Daiichi last year happened when a handful of known, uncorrected problems resulted in a catastrophe," said Lochbaum, a nuclear engineer who worked at nuclear plants for 17 years. "The fact that U.S. plant owners could have avoided nearly all the near-misses in 2011 if they had addressed known problems in a timely manner suggests that they and the NRC have not learned the lessons of these accidents. Someday their luck may run out."
Note—For more information about the safety status of each of the 104 operating nuclear power plants across the country, check out the Nuclear Power Information Tracker on UCS's website.
For more information, click here.
—————
The Union of Concerned Scientists is the leading U.S. science-based nonprofit organization working for a healthy environment and a safer world. Founded in 1969, UCS is headquartered in Cambridge, Massachusetts, and also has offices in Berkeley, Chicago and Washington, D.C.
EcoWatch Daily Newsletter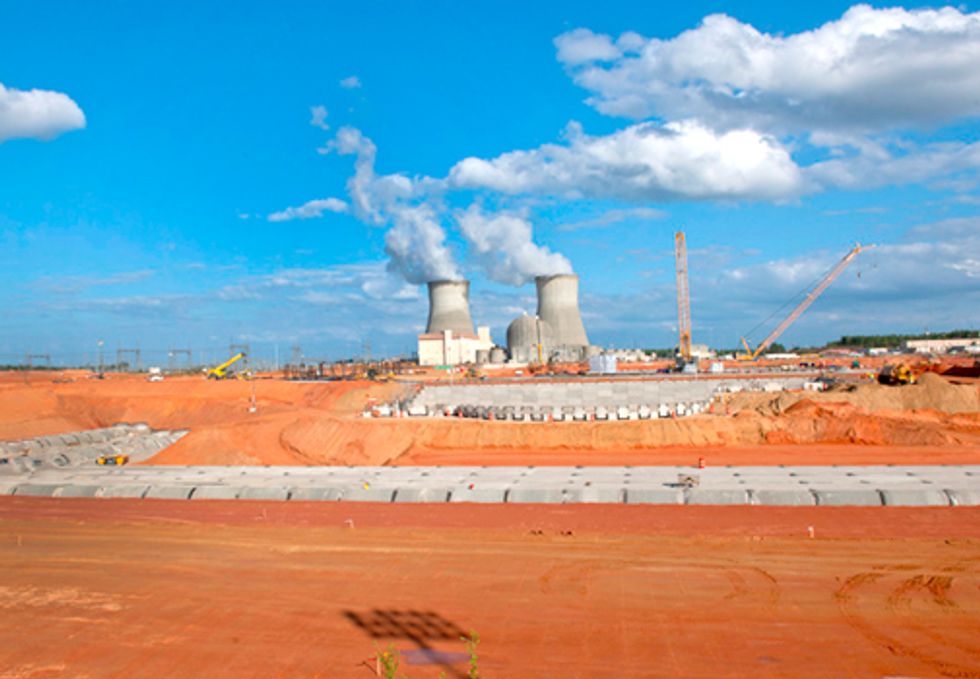 Despite the opposition of its chair, the Nuclear Regulatory Commission (NRC) approved the first new construction of a new design of nuclear reactor on Feb. 9 since the Three Mile Island nuclear disaster in 1979. Friends of the Earth stated on Feb. 14 that the decision to give the green light to building two nuclear reactors at Vogtle, Georgia raises fundamental safety and economic concerns.
The NRC ruling, the first such approval in the U.S. in more than 30 years, will saddle Georgians with higher electricity rates and leave American taxpayers on the hook for billions of dollars—all for a dangerous energy source with a long history of construction delays, cost overruns and safety lapses.
"The license may be granted, but these reactors are far from a done deal. As in the past, expect delays and cost overruns, and rest assured that we will challenge the validity of this license in court," said Damon Moglen, director of Friends of the Earth's climate and energy project.
In a shocking dissent by NRC Chairman Gregory B. Jazcko against the four other commissioners who approved the decision, Jazcko said that the approved designs did not take the lessons of Fukushima into account. "I cannot support issuing this license as if Fukushima never happened," Jazcko told his colleagues.
The approval grants a joint construction and operating license to Southern Energy for two new reactors at its existing plant south of Augusta, Ga. It is the first-ever such combined nuclear construction and operation license. The last construction license issued was in 1978 for a reactor at the Shearon Harris site in North Carolina. That reactor took nine years to complete, and three other units planned for the site were cancelled.
Southern Energy claims that the two Vogtle units will be completed within five years at a cost of $14 billion, but the history of such projects indicates that rosy projections of nuclear construction timelines and costs should not be taken at face value. For example, two French-designed nuclear reactors under construction in western Europe are already years behind schedule and billions of dollars over budget. At the Vogtle site, extensive pre-construction has already led to 12 sizeable construction "change order" requests, while long-running site-specific design and fabrication problems have confounded Westinghouse and its lead contractor for more than two years. At the same time, clean renewable energy has been booming in the U.S., growing 38 percent between 2007 and 2010 according to data from the U.S. Energy Information Administration.
Major safety issues with the design of the planned Vogtle reactors remain unresolved, with the NRC failing to address key vulnerabilities. The safety of the reactor design has been challenged over many years. An engineering study commissioned by Friends of the Earth and other groups opposed to the project identified seven key safety areas, including failure risks for the reactor containment, cooling functions and spent fuel pool integrity. The Fukushima-Daiichi accident highlights the dangers of these oversights as it continues 11 months after it began, with leaks of highly radioactive water and rising temperatures in the molten fuel occurring in recent days.
"This is a valentine sent by the Obama administration to the nuclear industry, but it translates into a nightmare for the public, which gets handed increased nuclear hazards and inflated costs for a dangerous, outdated energy source," said Moglen.
The Vogtle project is entirely dependent on an $8.3 billion pre-emptive bailout promise from the federal government, which comes from the same loan guarantee program as Solyndra's much ballyhooed $535 million. Vogtle's loan guarantee is well over 10 times as large as that of the solar company.
"Contrast the enormous risks in economic and public health terms from nuclear projects with the reality of renewable energy and energy efficiency, which are already cost-competitive with nuclear and continue to fall in price. Furthermore, renewable energy promotes rather than endangers public health by cutting global warming pollution, not dirtying the air and, of course, not producing dangerous radioactive waste," said Moglen.
For more information, click here.
Like many other plant-based foods and products, CBD oil is one dietary supplement where "organic" labels are very important to consumers. However, there are little to no regulations within the hemp industry when it comes to deeming a product as organic, which makes it increasingly difficult for shoppers to find the best CBD oil products available on the market.
<p>Here you can learn about the importance of organic hemp oil, why it's better for the environment, and which CBD companies actually make trustworthy products with sustainable farming processes. origins which weigh heavily on many consumers who want to buy a product that's produced in the best way possible for not only themselves to ingest, but for the environment as well through sustainable farming methods. </p><h2>What Is CBD Oil?</h2><p>First things first, CBD stands for cannabidiol, and it's a cannabinoid found within cannabis sativa plants. This plant compound is believed to have many potential benefits, and it is primarily derived from hemp plants via a CO2 extraction process. </p><p>Since CBD is extracted from industrial hemp, which contains only trace amounts of THC (the psychoactive component in cannabis plants), this means that CBD won't make you feel high like marijuana, which has much higher levels of THC that causes psychoactive effects. Instead, the effects of CBD are much more subtle and promote a general sense of calm and relaxation in most users.</p><h2>What Makes a CBD Oil Organic?</h2><p>In terms of organic labels, perhaps the most important (and prominent) certification comes from the United States Department of Agriculture (USDA). This government organization has been labeling foods as "organic" for many years, but what exactly does this certification entail? Essentially, a label indicating that a product is "USDA Organic" or "Certified Organic" means that at least 95% of the ingredients are obtained from organic sources.</p><p>For a crop to be considered organic by the USDA, it must be grown without the use of industrial solvents, irradiation, genetic engineering (GMOs), synthetic pesticides, or chemical fertilizer. Instead, farmers rely on natural substances and <a href="https://www.usda.gov/media/blog/2012/03/22/organic-101-what-usda-organic-label-means" rel="noopener noreferrer" target="_blank">mechanical, physical, or biologically based farming</a> techniques to cultivate healthy and organic crops.</p><p>Before the passage of the 2018 Farm Bill, no hemp-derived products could be dubbed as "certified organic" since the hemp plant and its extracts were still categorized as a Schedule I Controlled Substance. However, it's still difficult for CBD companies to obtain a USDA certified organic label for their products due to the legal grey area that still surrounds CBD extracts. </p><p>Because of these challenges, and due to the fact that industrial hemp has only recently become an agricultural crop, very few CBD oils are USDA certified organic. Rather, many CBD products contain hemp extracts from plants that were grown in organic conditions but may not be federally certified.</p><h2>What are the Best Organic CBD Oil Brands?</h2><p><em>Each product featured here has been independently selected. If you make a purchase using the links included, we may earn commission.</em></p>