[Editor's note: This video was submitted to the Action4Climate Video Competition. Vote for your favorite video today.]
In just five short days, my Montgomery College sociology classmates and I made a video to promote awareness about climate change. Our inspirational professor, Dr. Leszek Sibilski, embedded this question in us: "How are you going to shape society?"
Unable to understand at the time what he meant by this, I ignored it. Now, looking back on what my classmates and I accomplished in the span of just two weeks, I understand what he meant. "You have the power to change the world" he told us, and I now believe him. So, as a class of about 30 students, we ventured out of our comfort zones to unite and do something meaningful.
I, like most of my classmates, was unprepared for the first day of filming. The extracurricular journey we were about to embark on was right in front of us, yet most of us didn't do anything to get ready for it. I thought, "It won't be hard. We just have to point a camera and talk, right?" I was wrong. After several people blurted out "Shit!" and "Wait, can I redo that?" while filming, I knew we were in for a long ride.
There was uproarious laughter that took over the room each time someone stuttered or didn't make sense, which came about every two minutes. We definitely had a lot of work to do.
During the second day of filming, we were fortunate enough to have a field trip to the World Bank. One by one, each student arrived in business attire. After going through security, we heard a wonderful presentation by Angelica Silvero, head of the World Bank speakers bureau, about how the World Bank is fighting to end poverty. She also enlightened us about some of the issues associated with climate change. It was something that really resonated with me. After we finished touring and eating lunch, we planned to go outside and take a few shots for our video, and then call it day. Unfortunately, weather was not on our side and a downpour kept us inside.
Feeling optimistic, the majority of our class stayed to take footage outside anyways. We were so dedicated to the project that we even went to the White House to get a shot that we needed for our video. Being in D.C. ended up being a major perk for our project, despite the rain.
Having finally gotten more serious, we started off the third day of filming by redoing almost everything we had tried to do the first day. Everyone gave one or two personal statements to the camera about how climate change is or would affect them. Amazingly, mostly everyone completed the task without mistakes. Instead of laughing and goofing off after someone would finish, we'd clap for them and moved on.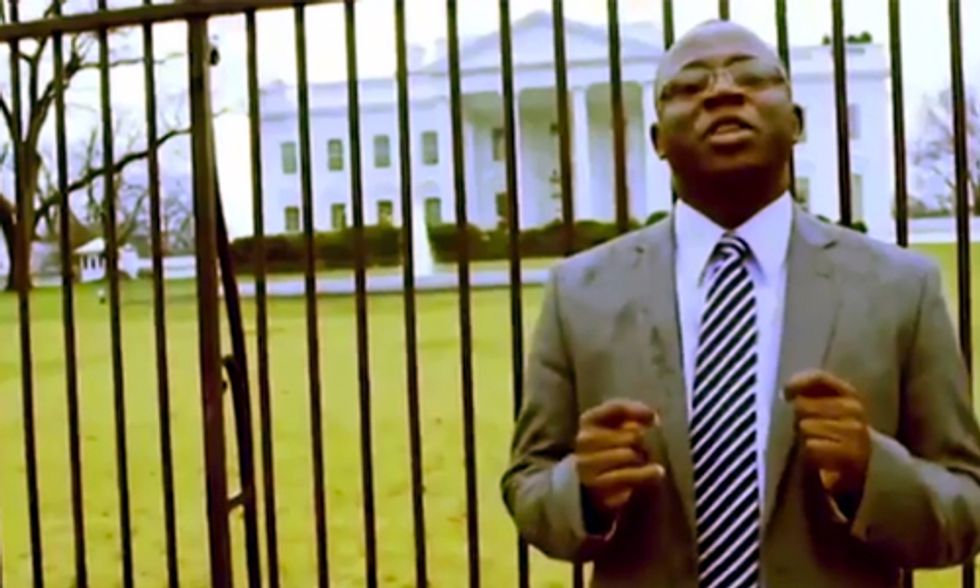 We got the majority of our footage from this filming session and our trip to the World Bank. But then it started to sink in that we only had two days left to get everything finished.
The fourth day came. Getting used to being filmed was still an adjustment for us. The pressure was on. One girl was so stressed by her fear of speaking that she started to cry. We had to go over things again and again.
Professor Sibilski ended up asking us fake questions like "What's your favorite meal?" and "Do you like the color red?" just to make people feel more comfortable raising their hand and talking in front of the camera, which surprisingly worked.
On the fifth and final day, we were at the bittersweet end. My classmate who was upset just the day before, felt empowered after completing her line. The whole class cheered her on. After that, we didn't have much to film so we went and took a group picture by the Montgomery College sign outside. We left the classroom knowing we had not only done something together, but we did something to try and better this world.
Although some people weren't taking the project as seriously as we needed to in the beginning, we have come to realize just how much of a negative impact climate change is having. It affects everyone, all of the time, and is only getting worse.
So, to answer Dr. Sibilski's initial question, we all hope we have impacted our community in a positive way by working together to raise awareness about climate change. We are the future, but we must remember, we wouldn't be anything without the world we live in.
——–
YOU ALSO MIGHT LIKE
Climate Change Will Make it Harder to Grow These 5 Foods
13 Useful Tips for Climate Action From the IPCC Report
Hundreds of Students Participate in Walkout, Call for Gov. Patrick to Act on Climate Change
——–
EcoWatch Daily Newsletter
The European Union's climate chief has become the latest political heavyweight to publicly support divestment from fossil fuels.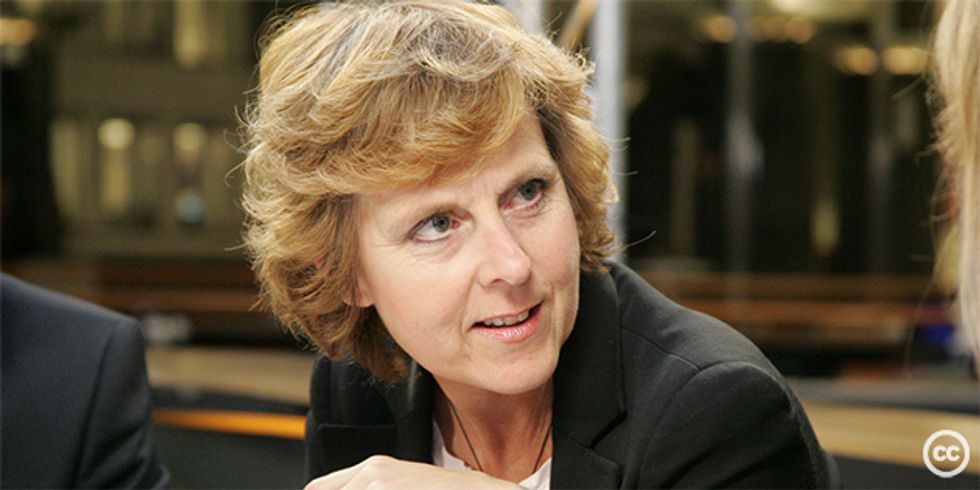 Connie Hedegaard has urged the European Investment Bank (EIB), the European Bank for Reconstruction and Development (EBRD), and the World Bank to take a lead role in eliminating public finance support for fossil fuels.
Although all three of the banks have policies aimed at encouraging lending to renewables and energy efficiency, in practice fossil fuel projects continue to benefit from their support.
Between 2007 and 2011, the EIB invested €15 billion in fossil fuel projects compared to €14.8 billion in renewables, while similarly around half of the EBRD's annual €6.7 billion of energy lending is still going to fossil fuels.
With a collective annual lending pot of €130 billion, Hedegaard said the banks must "lead by example by restricting conditions for greater public financing of coal, the most damaging fossil fuel, and by pressing for greater transparency in reporting on emissions."
The World Bank looks set to take its first step in this transition, as a leaked report last month announced the bank would stop lending to coal power projects, except in "rare circumstances" where there were no other options available.
Experts say that two-thirds of the planet's fossil fuel reserves must be left underground if disastrous levels of global warming are to be avoided.
By continuing to invest in ultimately unburnable fossil fuel assets these banks are contributing to a "carbon bubble" that poses a major risk to economic security.
Hedegaard joins other political figures and a growing chorus of people supporting the divestment movement, pushing the issue up the agenda.
Two weeks ago, President Obama used his climate change speech at Georgetown University to call on U.S. citizens to "convince those in power to reduce our carbon pollution. Push your own communities to adopt smarter practices. Invest. Divest."
Smart organizations are already shifting their money away from risky fossil fuel assets.
Last week, pension fund, Storebrand, pulled out of 19 fossil fuel companies to "reduce fossil fuel and CO2 exposure and ensure long-term stable returns" stating that such high carbon assets would likely become "worthless financially" in the future.
The bank, Rabobank also announced a blanket ban on loans to firms involved with oil sands and fracking for shale gas due to the financial and environmental risks associated with projects of this nature.
The United Church of Christ also became the latest notable organization to approve a fossil fuel divestment strategy in the U.S., becoming the country's first national and religious body to do so.
In the UK, the Church of England has also said it would consider divesting from fossil fuels, following a resolution passed by the diocese of Southwark—with the issue now passed onto the General Synod, the legislative body which governs the church.
The church has already reduced its exposure to fossil fuels by 62 percent since 2010, a significant shift in its £8 billion of assets, which has previously seen large investments in oil giants Shell and BP.
Following in the footsteps of giant institutions, local businesses and individuals are also starting to minimize their exposure to the carbon bubble and harness the potential of clean energy investments, showing they are ready to invest in renewables.
Visit EcoWatch's RENEWABLES page for more related news on this topic.
——–
SHARE YOUR THOUGHTS BELOW: What are you doing to contribute to the growing divestment movement?
——–

waterlust.com / @tulasendlesssummer_sierra .
Each product featured here has been independently selected by the writer. If you make a purchase using the links included, we may earn commission.
The bright patterns and recognizable designs of Waterlust's activewear aren't just for show. In fact, they're meant to promote the conversation around sustainability and give back to the ocean science and conservation community.
Each design is paired with a research lab, nonprofit, or education organization that has high intellectual merit and the potential to move the needle in its respective field. For each product sold, Waterlust donates 10% of profits to these conservation partners.
Eye-Catching Designs Made from Recycled Plastic Bottles
waterlust.com / @abamabam
The company sells a range of eco-friendly items like leggings, rash guards, and board shorts that are made using recycled post-consumer plastic bottles. There are currently 16 causes represented by distinct marine-life patterns, from whale shark research and invasive lionfish removal to sockeye salmon monitoring and abalone restoration.

One such organization is Get Inspired, a nonprofit that specializes in ocean restoration and environmental education. Get Inspired founder, marine biologist Nancy Caruso, says supporting on-the-ground efforts is one thing that sets Waterlust apart, like their apparel line that supports Get Inspired abalone restoration programs.
"All of us [conservation partners] are doing something," Caruso said. "We're not putting up exhibits and talking about it — although that is important — we're in the field."
Waterlust not only helps its conservation partners financially so they can continue their important work. It also helps them get the word out about what they're doing, whether that's through social media spotlights, photo and video projects, or the informative note card that comes with each piece of apparel.
"They're doing their part for sure, pushing the information out across all of their channels, and I think that's what makes them so interesting," Caruso said.
And then there are the clothes, which speak for themselves.
Advocate Apparel to Start Conversations About Conservation
waterlust.com / @oceanraysphotography
Waterlust's concept of "advocate apparel" encourages people to see getting dressed every day as an opportunity to not only express their individuality and style, but also to advance the conversation around marine science. By infusing science into clothing, people can visually represent species and ecosystems in need of advocacy — something that, more often than not, leads to a teaching moment.

"When people wear Waterlust gear, it's just a matter of time before somebody asks them about the bright, funky designs," said Waterlust's CEO, Patrick Rynne. "That moment is incredibly special, because it creates an intimate opportunity for the wearer to share what they've learned with another."
The idea for the company came to Rynne when he was a Ph.D. student in marine science.
"I was surrounded by incredible people that were discovering fascinating things but noticed that often their work wasn't reaching the general public in creative and engaging ways," he said. "That seemed like a missed opportunity with big implications."
Waterlust initially focused on conventional media, like film and photography, to promote ocean science, but the team quickly realized engagement on social media didn't translate to action or even knowledge sharing offscreen.
Rynne also saw the "in one ear, out the other" issue in the classroom — if students didn't repeatedly engage with the topics they learned, they'd quickly forget them.
"We decided that if we truly wanted to achieve our goal of bringing science into people's lives and have it stick, it would need to be through a process that is frequently repeated, fun, and functional," Rynne said. "That's when we thought about clothing."
Support Marine Research and Sustainability in Style
To date, Waterlust has sold tens of thousands of pieces of apparel in over 100 countries, and the interactions its products have sparked have had clear implications for furthering science communication.
For Caruso alone, it's led to opportunities to share her abalone restoration methods with communities far and wide.
"It moves my small little world of what I'm doing here in Orange County, California, across the entire globe," she said. "That's one of the beautiful things about our partnership."
Check out all of the different eco-conscious apparel options available from Waterlust to help promote ocean conservation.
Melissa Smith is an avid writer, scuba diver, backpacker, and all-around outdoor enthusiast. She graduated from the University of Florida with degrees in journalism and sustainable studies. Before joining EcoWatch, Melissa worked as the managing editor of Scuba Diving magazine and the communications manager of The Ocean Agency, a non-profit that's featured in the Emmy award-winning documentary Chasing Coral.
By Emily Saari
According to media reports, the World Bank plans to limit its financing of new coal-fired power plants to "rare circumstances," reflecting the Bank's increased focus on reducing the effects of climate change. A recent World Bank report warns that the world is currently heading towards 4 degrees Celsius of warming compared to pre-industrial levels, which could have disastrous impacts on people and nature worldwide.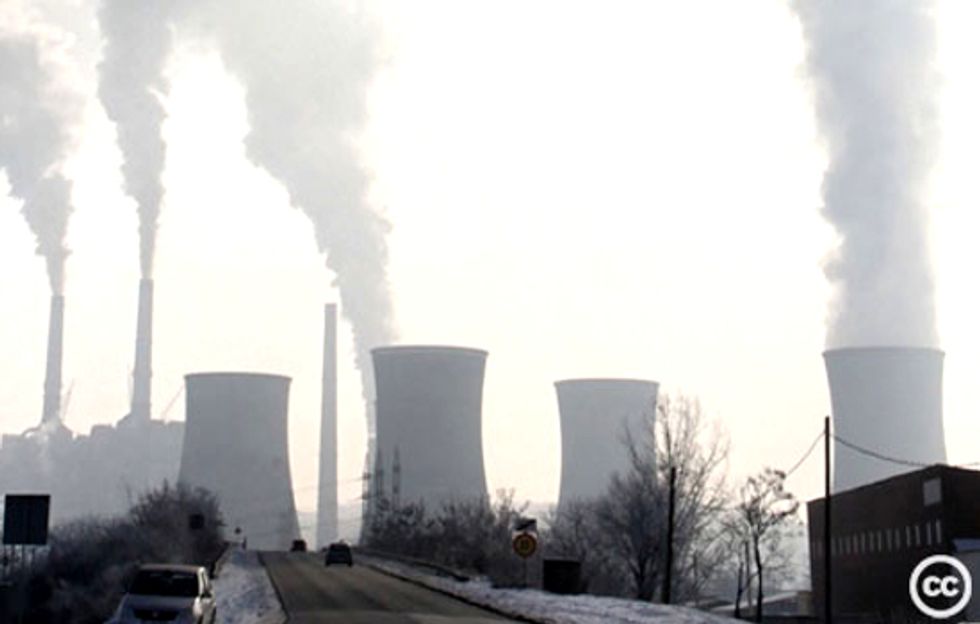 From the leaked World Bank report:
[The World Bank] will cease providing financial support for greenfield [new] coal power generation projects, except in rare circumstances where there are no feasible alternatives available to meet basic energy needs and other sources of financing are absent.
As a powerful funder of global energy projects—the Bank spent $8.2 billion on energy projects in the 2012 fiscal year—this decision is pivotal for shifting global investments away from coal, one of the dirtiest forms of energy. Coal power is responsible for 40 percent of the world's carbon dioxide emissions and a host of public health impacts.
Nicolas Mombrial, head of the development charity Oxfam's Washington office, said:
This plan could be a major boost in the transition needed from fossil fuels to renewable energy sources in the fight against the climate crisis, in a way that prioritizes the interests of poor people.
The U.S., the Bank's largest shareholder, affirmed this decision earlier in the week when President Obama announced that he would restrict U.S. funding for coal projects overseas. President Obama, however, indicated that his administration would fund new coal projects if they implemented carbon capture and sequestration (CCS) technology to limit the release of greenhouse gas emissions. CCS technology is controversial and has yet to be proven reliable on a large scale.
Still open for questioning is whether this decision will stop the World Bank from funding a controversial coal-fired power plant in Kosovo, a project highly criticized by local activists for its potential public health effects. In speaking of the controversy over the power plant in Kosovo, Tim Wirth, former undersecretary of state for global affairs under President Clinton and now vice chairman of the U.N. Foundation, said:
Kosovo, that's a tough decision. But of course they shouldn't build it. If the president makes decisions right after a major climate speech to fund a coal power plant right off the Adriatic, we're right back where we started. They're just getting themselves right back in the soup.
This announcement by the World Bank follows suit with recent reports by Australia's Climate Commission and the International Energy Agency warning that the world must leave 80 percent of all fossil fuel deposits in the ground if catastrophic climate change is to be avoided. Today's media reports are based on a leaked draft of a new World Bank plan, which is apparently scheduled for discussion by the World Bank board next month.
Visit EcoWatch's COAL and CLIMATE CHANGE pages for more related news on this topic.
——–
Click here to tell Congress to Expedite Renewable Energy.