This website uses cookies to ensure you get the best experience while browsing it. By clicking 'Got It' you're accepting these terms.


The best of EcoWatch, right in your inbox. Sign up for our email newsletter!
Birds fly over Lake Erie. Residents of Toledo, a city on the shores of heavily polluted Lake Erie in the U.S. state of Ohio, voted to give the lake rights of nature last year. A local farm responded by filing a lawsuit claiming this violated the rights of
agribusinesses
. Jessica Hetrick / EyeEm / Getty Images
"We see ourselves not as an owner of wild rice but a symbiotic partner and a parallel entity from the Creator," says Frank Bibeau, a lawyer from the Anishinaabe indigenous group in the U.S. and Canada.
A worker inspects recycled plastic in a plastics factory. Getty Images
By Kate O'Neill
A global plastic waste crisis is building, with major implications for health and the environment. Under its so-called "National Sword" policy, China has sharply reduced imports of foreign scrap materials. As a result, piles of plastic waste are building up in ports and recycling facilities across the U.S.
EcoWatch Daily Newsletter
The southern tip of the Kebnekaise mountain is likely no longer Sweden's highest peak as a heat wave in the Arctic circle bakes the region, researchers said.
Between July 2 and July 31, "four meters of snow and ice have melted, an average of 14 cm per day," Stockholm University Geography Professor and Head of the Tarfala Research Station near the mountain, Gunhild Rosqvist, said in a press release.
By Andy Rowell
If Justin Trudeau didn't know before, he does now. If Canada's prime minister could blame ignorance before, he can't now.
Every day brings reports of new deaths and disasters as the intense heat wave which has gripped much of the Northern Hemisphere continues.
Sweden inaugurated on Wednesday the first road of its kind that can recharge commercial and passenger car batteries while driving.
The eRoadArlanda project consists of 2 kilometers (1.2 miles) of electric rail installed on a public road outside Arlanda Airport. The innovation was funded by the Swedish Transport Administration and is part of the government's goal of fossil fuel-free transportation infrastructure by 2030.
By Avery Friedman
Algae is often considered a nuisance, but for Sweden, the rapidly growing sea plant is now an asset.
As the Scandinavian country works to cut all of its greenhouse gas emissions by 2045, it's using algae to sop up the carbon emissions from cement.
The Swedish government announced new climate change legislation Thursday that requires the country to phase out greenhouse gas emissions by 2045, one of the most ambitious plans by any developed country.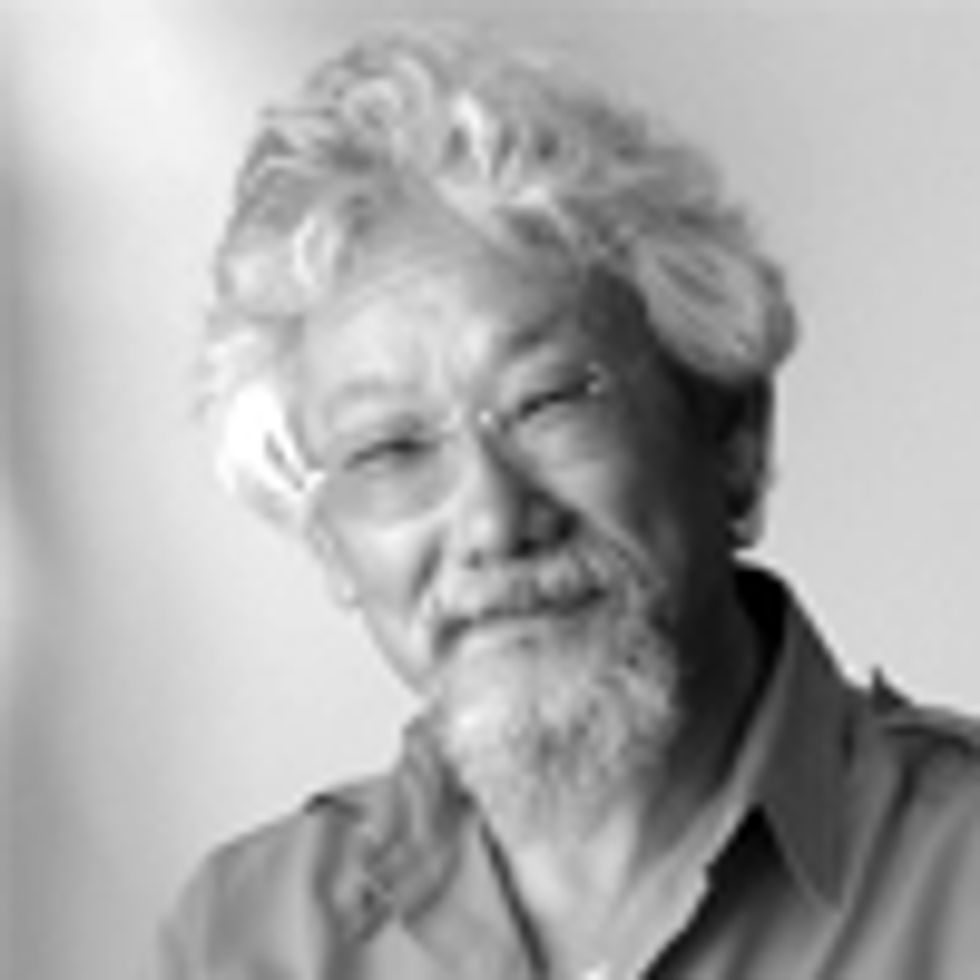 Many urban areas have built or are considering building waste-incineration facilities to generate energy. At first glance, it seems like a win-win. You get rid of "garbage" and acquire a new energy source with fuel that's almost free. But it's a problematic solution, and a complicated issue.
Metro Vancouver has a facility in Burnaby and is planning to build another, and Toronto is also looking at the technology, which has been used elsewhere in the region, with a plant in Brampton and another under construction in Clarington. The practice is especially popular in the European Union, where countries including Sweden and Germany now have to import waste to fuel their generators.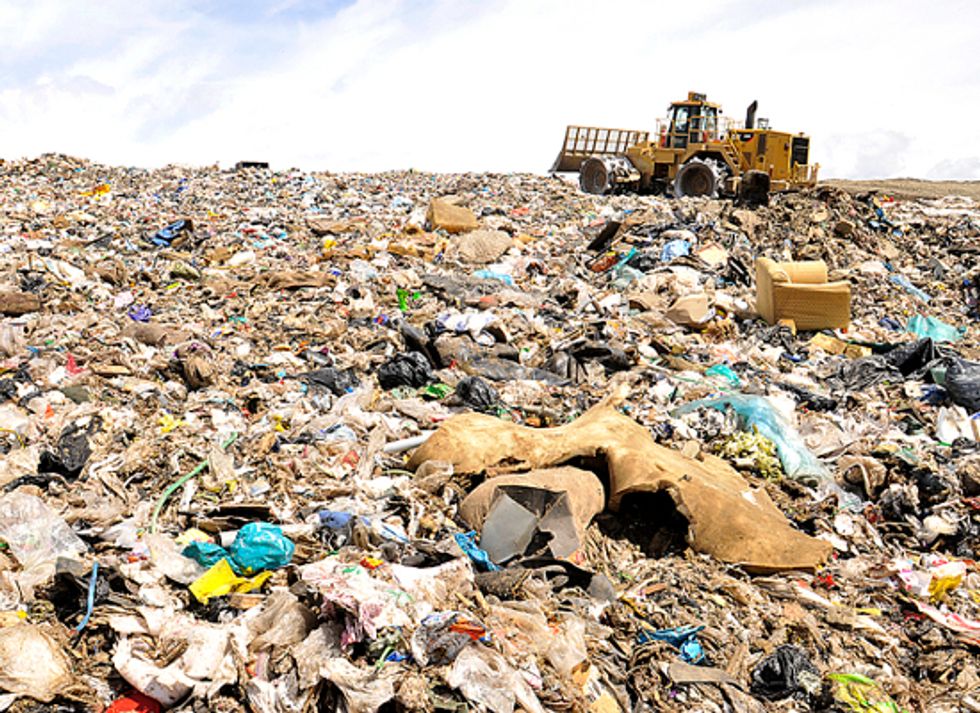 The term "waste" is correct; there's really no such thing as garbage. And that's one problem with burning it for fuel. Even those who promote the technology would probably agree that the best ways to deal with waste are to reduce, reuse and recycle it. It's astounding how much unnecessary trash we create, through excessive packaging, planned obsolescence, hyperconsumerism and lack of awareness. This is one area where individuals can make a difference, by refusing to buy over-packaged goods and encouraging companies to reduce packaging, and by curbing our desire to always have newer and shinier stuff.
We toss out lots of items that can be reused, repaired or altered for other purposes. As for recycling, we've made great strides, but we still send close to three-quarters of our household waste to the landfill. Considering each Canadian produces close to 1,000 kilograms of waste a year, that's a lot of trash. Much of the material that ends up in landfills is usable, compostable or recyclable, including tonnes of plastics.
Turning unsorted and usable trash into a valuable fuel commodity means communities are less likely to choose to reduce, reuse and recycle it. Burning waste can seem easier and less expensive than sorting, diverting and recycling it, but once it's burned, it can never be used for anything else—it's gone.
Incinerating waste also comes with environmental problems. Although modern technologies reduce many air pollutants once associated with the process, burning plastics and other materials still creates emissions that can contain toxins such as mercury, dioxins and furans. As with burning fossil fuels, burning waste—much of which is plastics derived from fossil fuels —also produces carbon dioxide and nitrous oxide emissions that contribute to climate change.
Burning waste doesn't make it disappear, either. Beyond the fly ash and pollutants released into the atmosphere, a great deal of toxic "bottom ash" is left over. Metro Vancouver says bottom ash from its Burnaby incinerator is about 17 percent the weight of the waste burned. That ash must be disposed of, usually in landfills. Metro testing has found high levels of the carcinogenic heavy metal cadmium in bottom ash, sometimes twice the limit allowed for landfills. High lead levels have also been reported.
Incineration is also expensive and inefficient. Once we start the practice, we come to rely on waste as a fuel commodity, and it's tough to go back to more environmentally sound methods of dealing with it. As has been seen in Sweden and Germany, improving efforts to reduce, re-use and recycle can actually result in shortages of waste "fuel"!
It's a complicated issue. We need to find ways to manage waste and to generate energy without relying on diminishing and increasingly expensive supplies of polluting fossil fuels. Sending trash to landfills is clearly not the best solution. But we have better options than landfills and incineration, starting with reducing the amount of waste we produce. Through education and regulation, we can reduce obvious sources and divert more compostable, recyclable and reusable materials away from the dump. It's simply wasteful to incinerate it.
It would be far better to sort trash into organics, recyclables and products that require careful disposal. We could then divert these different streams to minimize our waste impacts and produce new commodities. Organics used in biomass energy systems could help offset fossil fuel use while creating valuable supplies of fertilizers. Diversion and recycling lessen the need to extract new resources and disrupt the environment while creating more value and jobs. That's a win all around!
Visit EcoWatch's ENERGY page for more related news on this topic.
——–
By Dave Levitan
As municipal food composting programs spread across North America and Europe, no city faces a more daunting task than New York. Its Department of Sanitation collects more than 10,000 tons of trash every day, and another 1,700 tons of recyclable materials. A large portion of that waste, though, may soon have a future other than the landfill: Food scraps and other "organics" have long been just a part of New York's trash pile, but a pilot program in the city is aimed at rolling out collection of that material and composting it, a far more environmentally friendly method.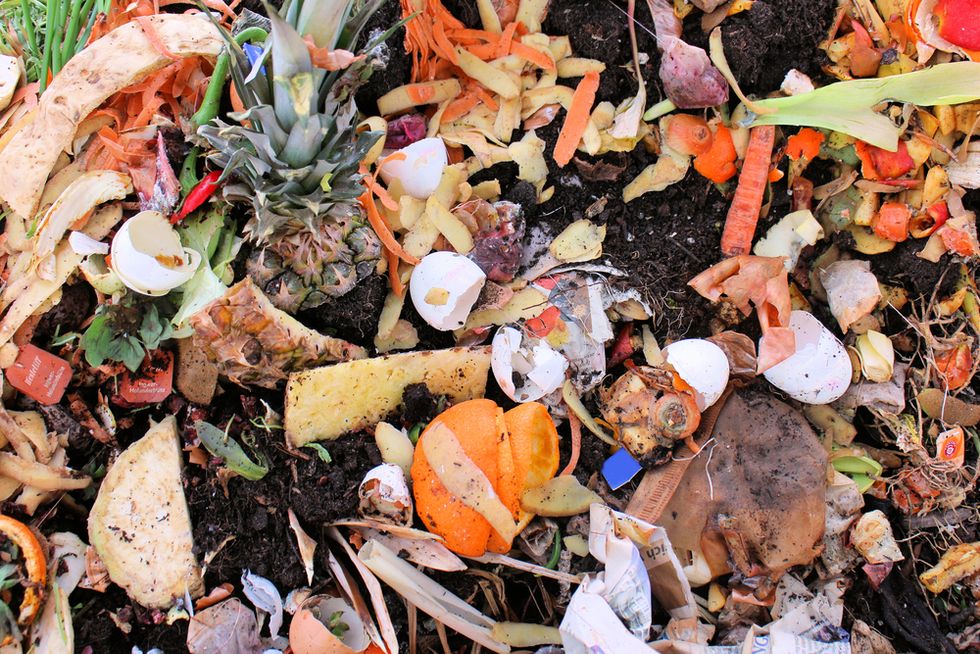 Photo courtesy of Shutterstock
"It's the next new thing in terms of municipal waste handling in the 21st century," says Eric Goldstein, a senior attorney with the Natural Resources Defense Council (NRDC) in New York. "Right now ... there are over 150 communities throughout the United States that are collecting organics at curbside. It's a national trend. It's revolutionary."
Many of those programs are still voluntary, and the bulk are in small cities and towns. But larger cities in North America—including San Francisco, Seattle, San Antonio, Toronto and Portland, OR—are moving rapidly ahead. And municipal composting efforts in many European countries are far advanced and steadily growing. In 2011, the 27 states in the European Union composted on average 15 percent of municipal waste, with Austria composting 34 percent, the Netherlands 28 percent, and countries like France, Spain, and Germany each composting about 18 percent.
In New York Mayor Michael Bloomberg's State of the City address this past February, he called food waste the city's "final recycling frontier," which holds true for the rest of the U.S., as well. According to the U.S. Environmental Protection Agency (EPA), the country as a whole produced 250 million tons of municipal solid waste in 2011, and compostable materials—which include yard trimmings, paper and paperboard, as well as food waste—comprised the largest component of that at 56 percent.
The environmental benefits of recycling that material are significant. As it decomposes in landfills, food and other organic waste produces methane, a greenhouse gas 25 times more powerful than carbon dioxide. According to the EPA, landfills are the third-largest source of methane in the U.S., behind industry and agriculture. Shipping waste long distances from cities to landfills produces even more greenhouse gas emissions. Composting, meanwhile, takes that waste and turns it into something usable: fertilizer. If cities like New York want to cut emissions, cut waste and even cut costs, composting is a proven way to go about it.
The good news is that of the 87 million tons of "recovered" waste in the U.S. in 2011—meaning waste that did not end up in a landfill—organic material accounted for the largest component. But most of that material was paper; food waste accounted for only 1.6 percent of the recovered total versus 14.5 percent of the generated total, the EPA says. The U.S. does a reasonably good job of keeping paper out of landfills thanks to recycling programs, but food almost universally still goes where it shouldn't.
New York is trying to change that with its new program. So far, compost collection is being offered in one neighborhood of Staten Island, and city officials say that after only a few months participation rates are above 40 percent. Contamination rates—meaning, the presence of non-compostable material in the compost bin—are at 1 percent or below. In Manhattan, about 100 city schools are also participating, with a goal of spreading to 400 schools by the end of the year. Two high-rise apartment buildings are included as well, with more to follow this fall.
"We spend over $85 million a year sending food waste to landfills, so there's a major cost," said Ron Gonen, New York City's deputy commissioner for recycling and sustainability, who heads up the composting program. He said so far the program is collecting at a pace on the order of "tens of thousands" of tons per year. "It's growing every day," said Gonen. "We're going to continue to expand, in all five boroughs." By 2014 the program will cover around 100,000 households.
Goldstein says that if New York demonstrates the economic and logistical viability of its program it could be a "bellwether" in the push to expand composting nationwide. But a few cities—in general, the green, progressive ones you might expect—have already taken the lead over the last decade. San Francisco—the second-densest large city in the U.S. after New York—is considered the frontrunner, thanks to legislation in 2002 that set a goal of diverting 75 percent of its waste from landfills by 2010 and achieving "zero waste" by 2020.
San Francisco's composting program began with restaurants and other businesses, and in 2009 an ordinance made it mandatory for all residents to separate organic material for collection. Instead of two bins to set out on the curb for trash and recyclables, there are now three. The green compost bins can include all food scraps, no matter how spoiled, along with vegetation from yards like leaves and flowers, and solid paper products including coffee cups, waxy paper, milk cartons and related items. The city collected its millionth ton of organic waste for composting last fall. Overall, 78 percent of San Francisco's waste is now diverted from landfills.
Seattle has a similar program, as does Portland; the latter went a step further and scaled back residential garbage pickup to only once every two weeks when the weekly compost pickup began.
Despite some early resistance and confusion—much of it related to every-other-week garbage collection—a survey in Portland found that 66 percent of residents rated the city's recycling and composting program as "good" or "very good" after one year, with another 20 percent neutral on the issue. Along with the positive reception, there has been clear progress. In the 12-month period prior to the October 2011 start of the composting program, 94,100 tons of garbage were collected. In the following 12 months, that figure fell to 58,300 tons. Meanwhile, collections of compostable material rose from 30,600 tons to 85,400 tons, a figure that includes yard waste.
There were questions early on about vermin, but moving the scraps from the garbage can to the compost bin doesn't change much, said Bruce Walker, Portland's solid waste and recycling program manager. The organic material in Portland travels to one of two facilities that are 15 and 90 miles from downtown. Walker said regular garbage gets trucked much farther, about 140 miles from the city, so the environmental savings are compounded. The composting facilities produce fertilizers that are sold to farms, tree nurseries and to the general public.
In Europe, the European Landfill Directive requires European Union member states to reduce "biodegradable municipal waste" sent to landfills to 35 percent of 1995 amounts by 2016. In the EU, 40 percent of waste is now composted or recycled, with 23 percent incinerated and 37 percent landfilled. Norway, Sweden, the Netherlands, Denmark, Switzerland, Belgium, Austria and Germany now send less than 3 percent of their waste to landfills. Copenhagen, one of the greenest cities in the world, stopped sending organic waste to landfills as far back as 1990.
Other European countries lag far behind, with Greece and eastern European nations such as Bulgaria, Lithuania and Romania doing almost no composting. Still, some of the swiftest progress has come from some former eastern bloc countries like Estonia. The capital city of Talinn has been collecting biodegradable kitchen waste separately since 2007, part of the reason why landfill rates in Estonia have dropped from close to 100 percent 15 years ago to below 60 percent today. Europe is also much farther along than the U.S. in using anaerobic digestion, a process that takes organic waste and turns it into biogas, which can be used to generate electricity.
In New York, the question of where to bring collected organic material is unresolved. The city has a request for proposals to build a new composting plant in or close to the city, but until then there aren't nearby facilities that can handle large amounts. Goldstein, of the NRDC, said that one possibility is to site facilities outside the city or partner with farms in the Catskills—sending the material 75 miles or so is still a huge improvement on the current system, which involves exporting to landfills sometimes many states and hundreds of miles away.
"The city has been really slow in terms of going through this process," said Christine Datz-Romero, co-founder and executive director of the Lower East Side Ecology Center, which has worked on composting in New York for two decades. "If we wanted a facility here in New York City we should have started that process a long time ago. For building a facility we're talking years. I see that as the biggest stumbling block because right now we have very limited capacity."
Should New York and numerous other U.S. cities and towns establish vibrant composting programs, the environmental benefits will be enormous, advocates say. "Ultimately, there's going to be very little left in the traditional garbage can," said Goldstein.
Visit EcoWatch's FOOD page for more related news on this topic.
——–
By Martin Williams and Erika Rosenthal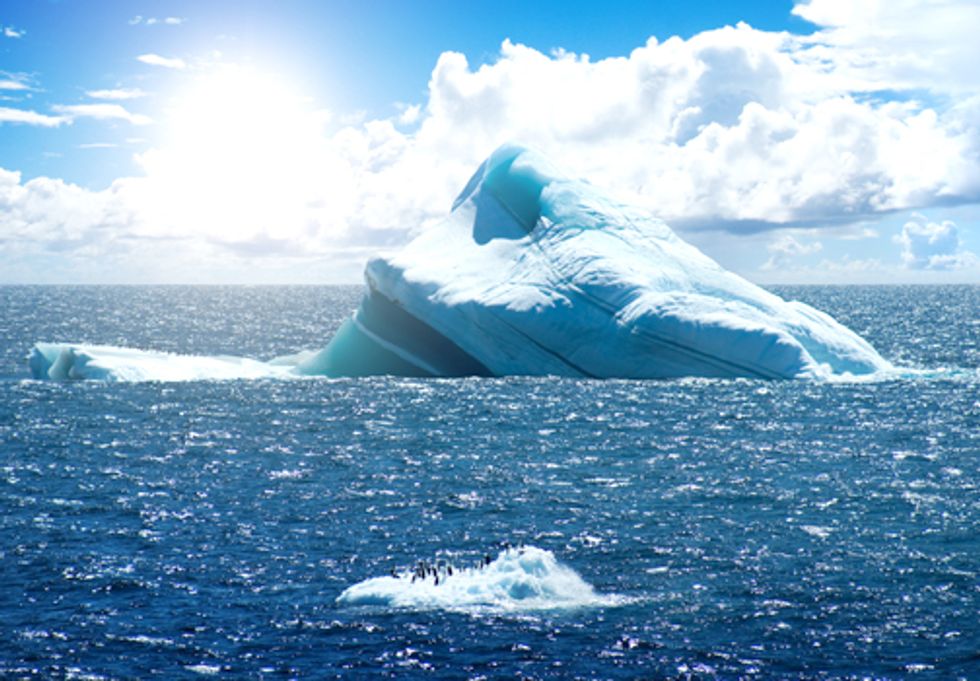 Photo courtesy of Shutterstock
Arctic nations have an extraordinary opportunity to show global leadership to slow regional warming and melting by embracing a proposal to launch talks on an agreement to reduce emissions of the climate pollutant black carbon. Arctic environment ministers have the power to send a strong signal to the Arctic Council when they gather Feb. 5 and Feb. 6 in Jukkasjärvi, Sweden—only the second time ever—acknowledging black carbon reductions as a priority for regional environmental protection.
The Arctic is warming twice as fast as the rest of the planet. Last year was a record melt year for both summer sea ice and land glaciers, e.g. the Greenland Ice Sheet, with grave implications for Arctic peoples and biodiversity, and for low-lying nations and communities around the world. Scientists named 2012 the "Goliath melt year" observing melting on more than 90 percent of the mammoth Greenland Ice Sheet's surface; sea ice retreated to half the size it was when measurements began in 1979.
While carbon dioxide (CO2) reductions remain the backbone of efforts to limit the long term consequences of climate change in the Arctic and globally, its 100-year atmospheric lifespan means CO2 reductions alone cannot avert further potentially devastating warming and melting in the Arctic in the near term. Rapid reductions in emissions of short-lived climate forcers, including black carbon, a component of fine particle pollution, and methane have been identified as the most effective strategy to slow warming and melting in the Arctic over the near term, giving the cultures and biodiversity of the region more time to adapt and slowing the rise of sea levels by reducing continental ice melting.
Arctic states have a special responsibility since black carbon is a more potent climate forcing agent when emitted from within or near the Arctic because particles have a greater chance of settling on Arctic ice and snow, amplifying warming and melting. A seminal paper published recently by a multinational team of scientists, Bounding the role of black carbon in the climate system, states that black carbon has "twice the climate impact reported in previous assessments" and ranks black carbon as the "second most important human emission …; only carbon dioxide is estimated to have a greater forcing …"
Black carbon reductions are important for health as well as climate. It is a component of fine particulate pollution that is emitted by diesel engines, residential wood heating and some industries, and is associated with over a million premature deaths each year from respiratory and heart disease.
The Convention on Long-range Transboundary Air Pollution (CLRTAP) has led the way. In May 2012 CLRTAP, of which all eight Arctic states are parties, became the first multilateral agreement to address black carbon. Amendments to the Convention's Gothenburg Protocol establish emissions standards for fine particulate matter and urge Parties to "… seek reductions from those source categories known to emit high amounts of black carbon, to the extent it considers appropriate." These measures were adopted based on the recognition that reduction of black carbon will "… improve air quality, provide significant public health benefits, and provide regional climate benefits by protecting the Arctic and glaciated mountainous regions, in particular from accelerated rates of melting of ice, snow and permafrost."¹
While groundbreaking, CLRTAP's emissions ceilings don't apply until 2020 and the black carbon reductions goals are voluntary. Arctic nation leadership is urgently needed to complement and accelerate black carbon efforts under CLRTAP. The Arctic Council's own work [Task Force] on SLCF and the UNEP Integrated Assessment have shown that black carbon actions by the eight Arctic nations—using available technologies and known practices—can have a significant temperature impact in the region. Time is of the essence—the UNEP assessment showed that emissions reductions before 2030 will have the greatest impact—and Arctic Council nations are better positioned to lead having studied science-based mitigation opportunities in two working groups for more than four years.
An Arctic regional agreement on black carbon, under the auspices of the Arctic Council, would be a much needed step to complement and advance implementation of commitments under CLRTAP, and do more in the region where it is most critical, both to protect the health and ecosystems in the Arctic, and to slow sea level rise. Logical, complementary steps for an Arctic nation instrument on black carbon could start with agreement to submit black carbon emissions inventories, based on CLRTAP guidelines soon to be finalized; to track regional trends and identify mitigation opportunities; and establish a mechanism for reporting and joint consultation on national mitigation action through the Arctic Council. Additional measures that should be considered for inclusion in a regional black carbon instrument include the adoption of a common, circumpolar vision for black carbon emissions reductions and the development of national mitigation action plans for black carbon. A mechanism for technology transfer and finance to facilitate enhanced mitigation action may also be appropriate.
Arctic nations took on a special commitment, in the founding declaration of the Arctic Council, for "… the protection of the Arctic environment, including the health of Arctic ecosystems, maintenance of biodiversity in the Arctic region and conservation and sustainable use of Arctic resources." In recent years, the Arctic Council has become a platform for the negotiation of regional agreements to help fulfill that pledge, the first on Search and Rescue (2011) and the second, to be signed this year, on oil spill preparedness and response. A decision by the Council to launch negotiations on black carbon reductions in the Arctic would be a welcome complement to the advances under CLRTAP, and an important step for nations of the region to fulfill their commitments to protect the extraordinary peoples, biodiversity and ecosystems of the region. The time for Arctic nations' leadership on black carbon is now.
Visit EcoWatch's CLIMATE CHANGE page for more related news on this topic.
--------
Martin Williams is a professor at King's College London and serves as chair of the Executive Body of the Convention on Long-range Transboundary Air Pollution (CLRTAP). The article reflects his personal views only, not any policy of the CLRTAP. Erika Rosenthal is an attorney with the public interest environmental law firm, Earthjustice.  Both participated in the UNEP Integrated Assessment of Black Carbon and Tropospheric Ozone.