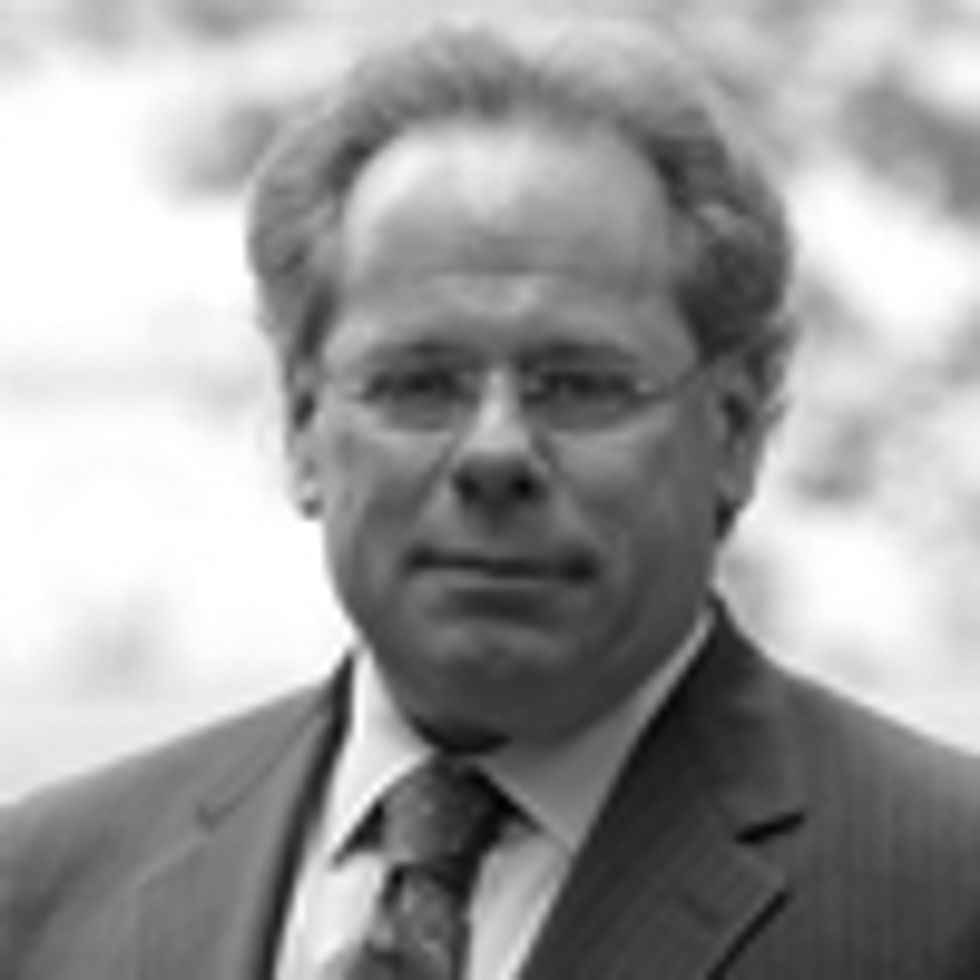 My Columbia University colleagues Bill Eimicke and Alison Miller recently joined me in authoring a new book entitled Sustainability Policy: Hastening the Transition to A Cleaner Economy. If all goes well, Jossey-Bass publishers will release the book in early 2015. Our work focuses on how American government at the federal, state and local levels can work with the private sector to speed up what I see as the inevitable transition to a renewable economy. While there is a lot of action at the state and local level to promote sustainability, the federal government remains inert and pathetic. At the federal level, we see an ossified executive branch that cannot build a website or manage health care for veterans, a legislative branch that has forgotten how to compromise and legislate, and a Supreme Court willing to equate money with political speech.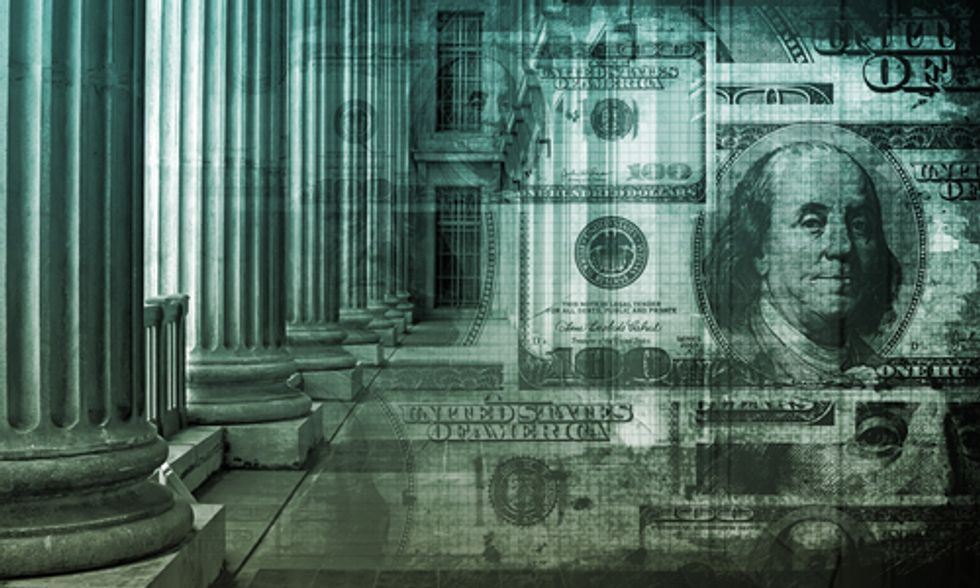 Photo courtesy of Shutterstock
There are several trends in American politics that lead away from democracy, moderate demands for change and inhibit building a federal government capable of working with the private sector to bring about a sustainable economy. These include unlimited money in politics, gerrymandered congressional districts and the replacement of fact-checked media with the fact-challenged media environment we now experience.
We are starting to see the long-term impact of the Supreme Court's decision to consider political cash donations a protected form of speech. This has magnified the impact of money in politics. In turn, this puts emerging high-tech, but capital-needy, companies at a disadvantage in the competition with old, capital-rich firms attempting to influence rules governing production, finance and taxation. The increased role of money in politics tilts the economy away from creative and sustainability-oriented companies toward old-line and extractive industries such as the fossil fuel business. While the old businesses will eventually give way to the new, the enhanced impact of money in politics will slow down the process.
The need for money also stimulates more moderate politicians on both the left and the right to move away from the political center—where deal making is possible—to the extremes. They need to do this to "activate the base" and win primary challenges. Money is only one of the issues here. National political groups gain media attention and attract money when they articulate extreme positions. And, as now former Rep. Eric Cantor can tell you, turnout in primaries is quite low and unpredictable, and so money is only one part of the equation. The other part is the fact-free media. Political communication has always had a strong dose of propaganda—it goes with the territory—but the weird, endless onslaught of misleading political ads and partisan commentary we see today is relentless and unavoidable. Character assassination, misrepresentation of positions and deception is now the norm as political consultants urge their candidates to "define the opposition before they define you." Normal, rational people are avoiding electoral politics as never before.
It is true that, overall, Democrats win more votes in congressional elections than Republicans, but that Republicans these days are winning more seats. Gerrymandering is part of the problem, but as Sean Trende wrote in his incisive analysis in Real Clear Politics:
One of the most striking aspects of the 2012 elections is that Republicans won their third-largest House majority since the late 1920s while losing the popular vote. Pundits have largely coalesced around a single explanation for this: GOP control of redistricting. There's no doubt that the party maximized its advantage by controlling redistricting in a majority of House districts, but that wasn't really the culprit. The Democrats' minority status has more to do with their "new coalition," which might be good for winning presidential elections but is ill-suited for controlling the House.
As Trende observed, the Democratic political coalition "has become geographically narrow in the past decade, heavily concentrated among urban liberals and minorities who live in densely populated cities or are placed into minority-majority districts under interpretations of the Voting Rights Act that many minority groups pressed for in the 1980s and 1990s." This concentration helps win some state-wide races and national electoral votes, but means that Democrats lose a lot of close races for the House. When Democrats do manage to win in the House, they often win by larger margins than Republicans do, which helps account for their national popular vote majority. Gerrymandering is part of the problem faced by the Democrats, but the other part is that, like the Republicans, they too are less inclined to appeal to those outside of their coalition. Democrats may not be as extreme as Republicans, but they are also less interested in compromise and consensus building than they used to be.
When we look at American politics we need to understand that our legislative branches represent places (districts and states) as well as people. The U.S. is a representative democracy yet by design is far from a pure democracy. Our constitution is designed to facilitate continuity and the translation of economic power to political power, but it is also designed to permit change when absolutely needed. In the past, dramatic change has taken place when the stability of the political system was threatened by the absence of change. These changes took place when the political center accepted them: the reforms of the progressive era, the economic policies of the New Deal, the changes brought about by LBJ's Great Society. Typically, agents of change convince moderates to accept some part of their view. The exception that proved the rule was our Civil War.
In the past, the geographic orientation of our political system has led to moderate politics. In the U.S. system, an extreme party receiving 20 percent of the votes in every congressional district would send no one to Congress. Therefore, the political dynamic pushed candidates to the center where they build the largest coalitions generating pluralities or majorities. The growing presence of moderate independent voters continues that trend in general elections. But the growing importance of low-turnout primary elections has driven candidates further to the extremes. It is hard to believe that Eric Cantor was too moderate for the Republican base—but he was. The Tea Party has less than 20 percent of the national vote, but they have managed to skillfully work the seams of the political and media system to dominate the Republican-controlled House of Representatives. If the Occupy movement had been less politically pure they might have done the same thing on the left.
In our new book, my co-authors and I provide examples of regulations, subsidies, tax policies and government programs that could modernize the economy and stimulate the private behaviors that will be needed if we are to move away from a throw-away economy. The climate problem and the need to decarbonize our energy system is the most visible problem we now face, but it is far from our only challenge. As the people boiling their water yesterday in Ohio could tell you, we need to detoxify the production and consumption of goods and services. We need to protect the web of life in the ecosystems that feeds us. We need to learn how to manage the economic production that enables our life styles without destroying the planet from which we derive all of our material resources.
This transition is well underway in Europe and has begun at the state and local level here in the U.S. At the federal level we have an executive branch that is pursuing a meaningless "all of the above energy strategy," and a legislative branch that does nothing. Perhaps it would be best if they acknowledge the reality of the situation and extend their August recess into the fall.
We need a federal government willing to invest in infrastructure like smart grids and mass transit, and provide predictable tax incentives for renewable energy. We need to modernize our environmental laws to deal with contemporary technology. There have been no major federal environmental laws enacted in the U.S. since 1990. We need to fund the basic science that will lead to the breakthrough technologies that can maintain economic growth without destroying our crowded planet.
To do all of this we need a functional federal government. We need a political process capable of rewarding rather than punishing compromise and moderation. The extremists on the right are happy with gridlock, because their goal is an inactive government. Extremists on both sides make their living off of demonizing people who do not share their views; it's just good for business. The vast and generally apolitical moderate center simply wants to nurture their family, friends, community and planet. They are poorly served by a shrill, dysfunctional national government that is incapable of enacting the policies and programs we need to make the transition to a sustainable, renewable economy.
You Might Also Like
LeBron James, Place and the Search for Sustainable Communities
City Doubles Bike Sharing Program As Urban Sustainability Initiatives Thrive
Realities of Shifting to a Sustainable Economy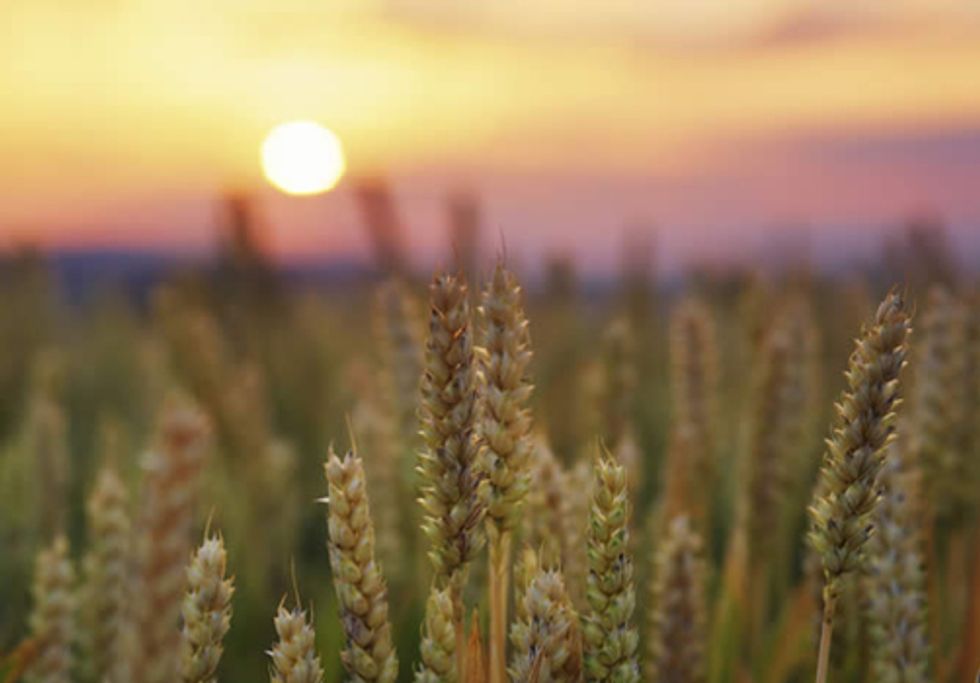 By Brigid Fitzgerald Reading
The global economy grew 3.8 percent in 2011, a drop from 5.2 percent in 2010. Economists had anticipated a slowdown, but this was even less growth than expected, thanks to the earthquake and tsunami in Japan, unrest in oil-producing countries, the debt crisis in Europe, and a stagnating recovery in the U.S. As richer economies struggle to recover from the financial crisis of 2008–09, poorer countries are facing high food prices and rising youth unemployment. Meanwhile, growing income inequality and environmental disruption are challenging conventional notions of economic health. 
The total value of goods and services produced worldwide in 2011 was $77.2 trillion, twice as much as 20 years ago. The global economy expanded by an average of 4 percent each year in the decade leading up to the 2008 slowdown and the 2009 contraction. Industrial economies typically grew by about 3 percent annually in the 10 years before the recession but only 1.6 percent in 2011. Developing economies, which grew by an average of roughly 6 percent annually in the decade before the recession, grew by 6.2 percent last year.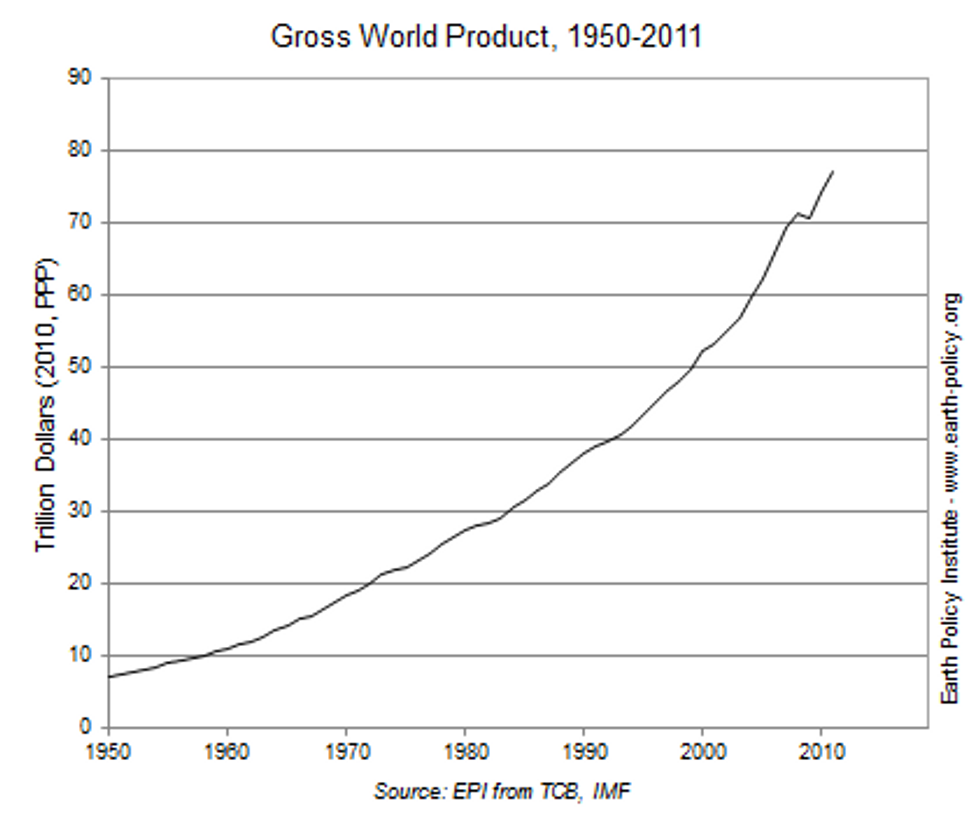 Developing Asia was responsible for 25 percent of global economic output in 2011. China's economy, the world's second largest, grew 9.2 percent in 2011, producing $11.1 trillion in goods and services. Yet this was a much slower expansion than its pre-recession rate of 14 percent in 2007. India, whose gross domestic product (GDP) grew by 7.4 percent to $4.4 trillion in 2011, surpassed Japan to become the world's third largest economy. (See data.)
The 2011 growth in developing Asian economies was dampened somewhat by the disaster in Japan, which disrupted global supply chains in automotives, electronics, and other sectors. Japan's economy also took a hit, contracting by 0.9 percent to $4.3 trillion in 2011.  
Many industrial countries are still struggling to recover from the Great Recession. Economic output in several of them, notably the U.S., the United Kingdom, and Russia, was some 10 percent lower in 2011 than it would have been without the crisis, according to International Monetary Fund (IMF) estimates. The 2011 slowdown in industrial countries also decreased the flow of wealth to developing economies. 
An intricate web of borrowing among European Union members set the stage for a debt crisis, which made global financial markets more volatile in 2011. A few countries, notably Greece, have racked up debts they are unable to repay. Lending countries, especially Germany—the world's fifth largest economy, with a GDP of $3.0 trillion in 2011—have been reluctant to bail them out. Europe's troubles continued into 2012 when credit rating agencies downgraded 10 countries, including France, Italy, and Spain, in January and February.  
The U.S. remained the world's largest economy in 2011 with a GDP of $14.8 trillion, but economic activity was weaker than expected as government stimulus spending was insufficient to boost private demand. The U.S. is one of a few rich countries where unemployment rates were still higher in 2011 than before the recession, and families' income expectations were extremely low. Standard & Poor's fueled concerns about U.S. fiscal health when it downgraded the country's debt rating in August, and uncertainty about how policymakers would address these challenges strained global financial markets. Slow growth in the largest economic power dragged down the global economy as a whole. 
While not hit as hard by the Great Recession, developing countries faced challenges in 2011 from youth unemployment—which has been on the rise globally in recent years—and high food prices. Bad weather, low grain stocks, and high oil prices helped raise the cost of food, a particular burden on poor families who spend a large share of their incomes on it. High food prices can contribute to global food insecurity and poverty; the World Bank estimates that high food prices in late 2010 pushed an extra 44 million people into extreme poverty. These factors likely helped trigger the revolutions that swept across the Middle East and North Africa. That unrest contributed to high oil prices, which slowed consumption in industrial economies. Oil prices spiked to $120 a barrel in April, but had declined to around $100 by August.  
Qatar, where more than half of the nation's income comes from oil and natural gas, has the world's highest average income—almost $103,000 per person. The U.S. and China have average incomes (as measured in GDP per person) of $48,000 and $8,000 per person, respectively. The Democratic Republic of the Congo, a failing state plagued by government corruption and violent conflict, has the world's lowest average income, at less than $350 per person. Thus the world's highest national average income is now almost 300 times the lowest. 
In December 2011, the Organisation for Economic Co-operation and Development reported that the gap between the rich and the poor has widened in many industrial countries in recent decades. For example, in the U.S. between 1984 and 2008 (the latest year for which data are available), incomes among the richest 10 percent of households grew almost 4 times faster than incomes of the poorest tenth. China has also grown more unequal in recent years despite booming economic growth. Remarkably, Brazil has reduced inequality and poverty simultaneously over the past decade as it raised incomes among both the rich and the poor. 
When income distribution is very unequal, social mobility is limited and economic growth contributes less to reducing poverty. High income inequality also threatens political stability and endangers the economy as a whole. A 2011 article published in the IMF magazine Finance & Development found that increased income equality is even more important for sustaining economic growth than openness to trade, democratic governance, foreign investment, competitive exchange rates, or external debt. 
Our current economic system requires continued growth to keep governments and families afloat, but the natural systems that support our economy cannot sustain endless consumption. GDP tallies economic output but does not reflect environmental limits, sustainable yields, or how today's environmental damage undermines future prosperity. And it fails to distinguish economic growth that alleviates poverty and strengthens society from that which pollutes the environment, endangers health, or disproportionately enriches large corporations and the very wealthy.
Several indices offer more nuanced measurements of well-being. For instance, in 2011 Norway topped the U.N. Development Programme's Human Development Index, which incorporates life expectancy, years of schooling, and average income. The U.S. ranked fourth and China came in at number 101 out of 187 countries. The U.S. performs less favorably on indices that deduct for negative environmental impact. 
The Global Footprint Network (GFN) calculates humanity's Ecological Footprint, comparing the consumption of resources to the earth's ability to replenish them. If the earth's natural systems are like an endowment, then its annual regenerative capacity is like interest earned—the amount that can be spent each year without depleting the principal. GFN found that by 2007, humanity's ecological footprint exceeded the earth's yearly "interest" by 50 percent. Together, the U.S. and China consume almost half of what nature can sustainably provide. 
In our current growth-based economic system, rising affluence and population growth mean increased consumption, environmental destruction, and waste production. This western model of development is failing—if everyone on earth shared the lifestyle of the average American, we would need more than 4.5 planets to sustain us, according to GFN. Without a more comprehensive vision of economic health and better ways to measure it, we are flying blind on a path to economic decline and collapse. 
For more information, click here.
EcoWatch Daily Newsletter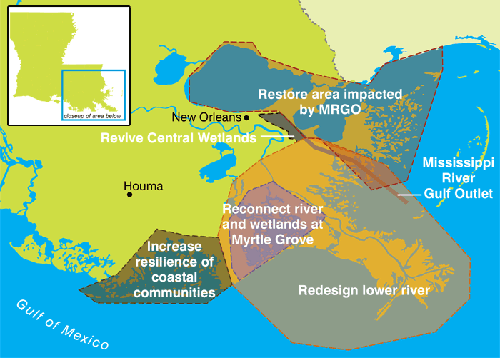 By Seyi Fayanju
People living in Alabama, Louisiana and Mississippi, which lie at the core of the five-state region bordering the Gulf of Mexico, are far more likely than average Americans to have been born and raised in the states where they reside as adults, according to an article published last month on The Atlantic's "Cities" blog. Data from the 2010 American Community Survey showed that an estimated 78.8 percent of Louisianans were born in the Bayou State (by comparison, only 58.7 percent of adults in the U.S. as a whole were born in the states where they presently live), and although Alabama (70.0 percent of adults born in state) and Mississippi (71.9 percent) also ranked high for the relative rootedness of their residents (10th and 6th, respectively), they both placed lower than Louisiana, which ranked 1st among all states.
Sedentary Center—In 2010, Louisiana, Alabama and Mississippi ranked 1st, 10th and 6th, respectively, for the proportion of residents born in state, making the mid-Gulf region one of the least transient sections of the U.S. By contrast, Texas (25th out of the 50 states, with 60.5 percent of residents born in state) and Florida (49th out of the 50 states, with 35.2 percent of residents born in state) ranked much lower due to heavy influxes of Americans from other parts of the country and immigrants from abroad, to fast-growing metropolitan areas like Houston and Miami (Sources—The Atlantic, U.S. Census Bureau)
While some observers have lumped the central Gulf states together as the tail end of a socioeconomically stagnant "Stuck Belt" stretching from the Upper Midwest to the Deep South, it would be fairer to say that the entrenched settlement patterns of the mid-Gulf region have had both good and bad economic consequences. On the one hand, the region's distinctive cuisine and culture, nurtured and preserved by its long-established residents, serves as an important driver for the central Gulf Coast's multi-billion dollar tourism industry. On the other hand, the fact that area residents are disproportionately likely to depend on familial support networks tethered to the Gulf economy means that mid-Gulf staters are especially vulnerable to location-specific shocks like hurricanes and oil spills if and when they hit the region. Furthermore, when one considers that the central Gulf Coast, already one of the poorest regions in the country, has seen stable to increasing unemployment at a time when jobless rates have been falling in much of the rest of the nation, it becomes clear that there is a real need to do something about generating local jobs and making the mid-Gulf economy more resilient to ecological and economic stress.
One way to do this is to pursue a sustainable development strategy along the central Gulf Coast that provides opportunities for area residents to restore regional ecosystems. This would create immediate work for people living in counties recovering from the British Petroleum oil disaster, and it would improve the long-term prospects for habitat-dependent industries like tourism and commercial fishing that have been affected by years of wetland loss and industrial disasters.
There's encouraging news that a comprehensive restoration program could be implemented in the near future. Earlier this month, the Gulf Coast Ecosystem Restoration Task Force released its final report outlining strategies for reversing the deterioration of the Gulf Coast's ecosystem, a transformative course of action that could help the mid-Gulf states emerge stronger from the present crisis. However, any progress on that front is contingent on congressional action to commit oil spill penalties from last year's disaster toward environmental work, a move that would help the central Gulf Coast to remain a well-loved (and well-lived in) place for future generations.
For more information, click here.