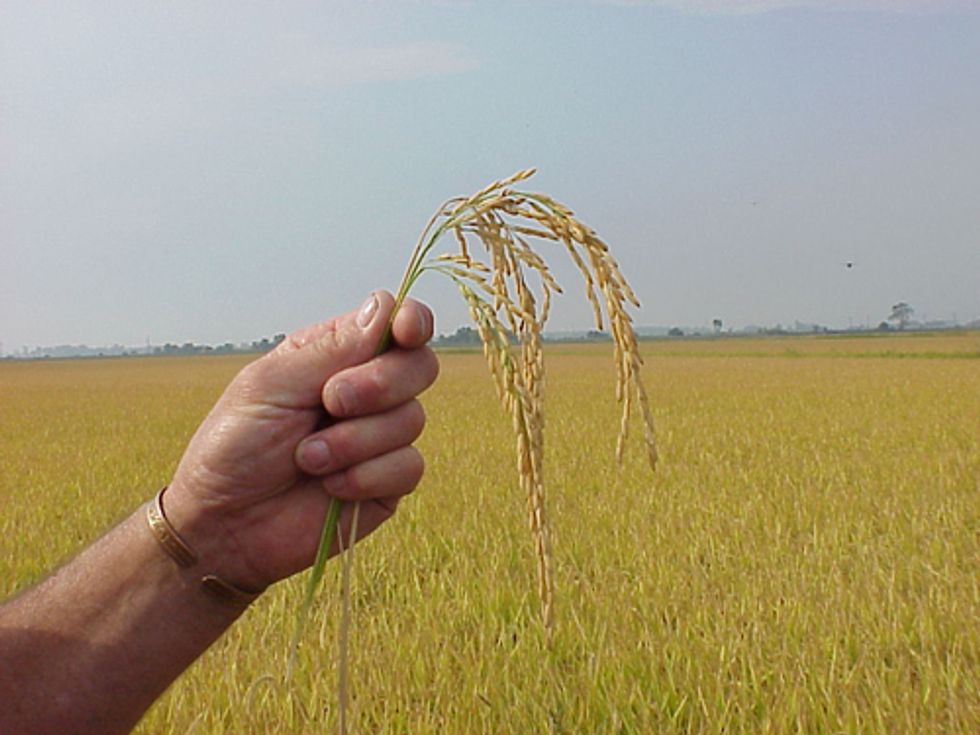 By Margaret Reeves
With last month's death of the congressional Super Committee, so too died the 2011 Food and Farm Bill proposal that was folded into those fast-track talks. So what happens next?
A mixed bag of disappointments and glimmers of hope, the 2011 proposal now enters into the more normal process of policy development. Because of the tireless efforts of National Sustainable Agriculture Coalition members and many organizations around the country, this starting point for the 2012-13 Food and Farm Bill does contain some elements of our priorities—namely, support for conservation, local food, beginning farmers and organics.
2012 Funding Cuts Already Decided
It's basically a good thing that on Nov. 18 Congress agreed on agricultural funding (appropriations) ahead of and separate from the big omnibus funding bill that will consume most of legislators' time in December. But the spending bill includes some major disappointments.
Funds for 2012 include $19.8 billion in discretionary spending, which is $350 million less than last year and $2.5 billion below President Barack Obama's request. More than $927 million was cut from mandatory conservation, on top of the $500 million already cut in 2011.
Overall, conservation and renewable energy were the primary losers, while commodity, crop insurance, export subsidies and food stamps were left untouched.
Deep Cuts to Conservation Programs
One of our favorite programs, the Conservation Stewardship Program (CSP) was cut by $75.5 million, which will reduce by 30 percent the number of acres receiving support for innovative conservation practices. This is a tremendous loss.
CSP funds help farmers and ranchers manage, improve and increase conservation activities that result in environmental benefits on working land.
The scope and impact of the program has been tremendous. Last year, the U.S. Department of Agriculture committed more than $191 million a year (in five-year contracts) to enroll 12.75 million new acres in 9,630 contracts across 49 states. Resource conservation priorities include protection of soil, water, air and wildlife habitat, including Resource-Conserving Crop Rotations that build soil quality and reduce chemical use.
Other unfortunate conservation program cuts include:
20 percent cut to the Environmental Quality Incentives Program ($350 million)
32 percent cut to the Wetlands Reserve Program and 25 percent to the Grasslands Reserve Program ($200 million and $30 million, respectively)
25 percent cut from the Farm and Ranch Lands Protection Program and 41 percent from the Wildlife Habitat Incentives Program ($50 million and $35 million, respectively)
Another travesty buried in the funding bill was a decision on fair competition and contracts regarding livestock and poultry known as the Grain Inspection, Packers & Stockyards Administration rule, or GIPSA rule. Among other failings, the final funding bill puts the burden on farmers to prove injury from unfair competition by packers and processors, without clearly definining what this means.
Good examples of these unfair practices were eloquently described in the 2009 documentary feature film, Food Inc., and in a Civil Eats blog describing how just four companies control more than 80 percent of the U.S. meat market.
A Glimmer of Good News
In recent weeks we saw the introduction of three good bills, all intended for inclusion in the 2012 Food and Farm bill.
The Growing Opportunities for Agriculture and Responding to Markets (GO FARM) Act of 2011, introduced by Sens. Robert Casey (D-PA) and Tom Harkin (D-IA), would establish a revolving loan program to support local farms and market gardens, helping to create agricultural jobs by connecting small farms with local markets.
The Local Farms, Food and Jobs Act, introduced by Sen. Sherrod Brown (D-OH), would help farmers and ranchers engage in local and regional agriculture by addressing production, aggregation, processing, marketing and distribution needs. It would also assist consumers by improving access to healthy food.
The Beginning Farmer and Rancher Opportunity Act was introduced in the House by Representatives Tim Walz (D-MN) and Jeff Fortenberry (R-NE), and in the Senate by Sen. Harkin. This bill would support economic opportunities for young and beginning farmers and ranchers.
Looking Ahead
We still don't know whether this will end up being a 2012 or a 2013 Food and Farm bill. But we do know there will be further cuts proposed in subsequent appropriations bills, and that large-scale, well-coordinated, multi-sector public input will be vital in order to ensure that we get the most farmer-friendly and ecologically sane bill possible.
The National Sustainable Agriculture Coalition has developed a detailed analysis of the Super Committee kerfuffle and what lies ahead.
Here in California and across the country, Pesticide Action Network will remain engaged with partners and supporters to advocate for programs that promise to protect rural communities, family farmers and the health and well-being of those who work on farms and consume farm products.
For more information, click here.
EcoWatch Daily Newsletter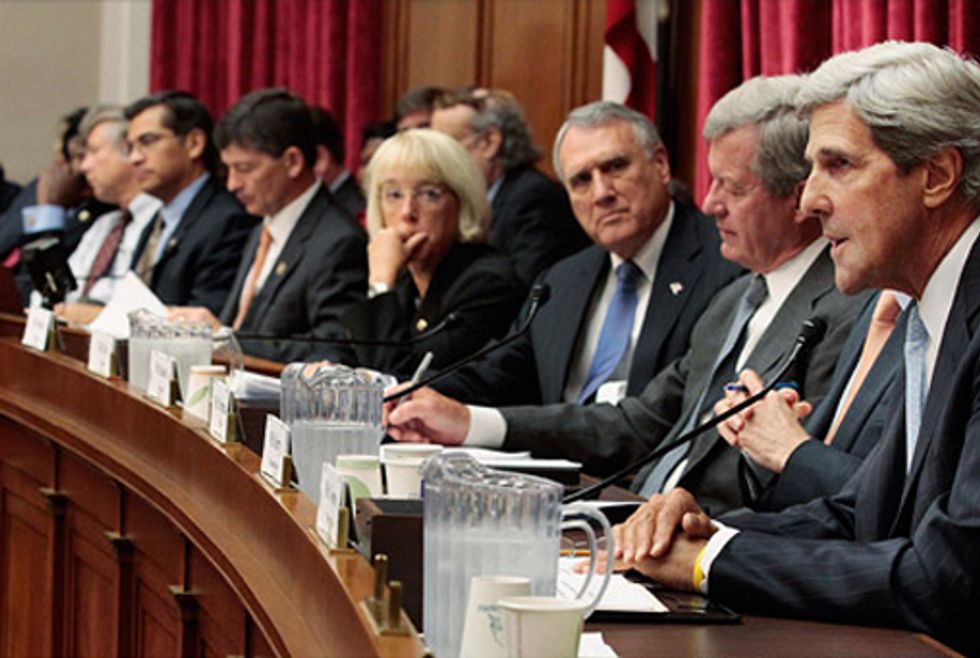 Details became public Nov. 18 of a farm bill proposal written in secret by the top leaders of the House and Senate Agriculture committees and sent to the Congressional Super Committee. As Environmental Working Group (EWG) had predicted, huge grain and cotton operations would harvest a windfall in taxpayer dollars while hardworking American families that are just scraping by would be badly hurt by cuts to vital nutrition programs such as the Supplemental Nutritional Assistance Program (SNAP - formerly called food stamps).
"Not everything should be on the table," said EWG President Ken Cook. "Worthy programs, especially ones that have been underfunded in the past, should not be lumped in for budget cuts with wasteful spending like the farm subsidy system. EWG's top priority has been to protect the SNAP program in the midst of a lingering economic crisis and high unemployment. Cuts to the program at this time are cruel and utterly unjustifiable."
The proposal released by the agriculture committees' leaders would slash $4 billion in funding over the next 10 years from SNAP, which currently helps to feed 45 million people. The plan would also dramatically cut funding for the most successful conservation program used by farmers, reducing the cropland acreage eligible for the Conservation Reserve Program from 32 million acres to 25 million acres. The proposed cuts to nutrition and conservation programs total more than $10 billion in all.
"No conservationist worthy of the name should accept legislation that cuts another $6-plus billion from the farm bill's programs to protect land, water and wildlife," Cook said. "Nor should conservationists accept subsidy programs that give incentives to farmers who drain wetlands, plow up prairies or recklessly increase already severe runoff pollution from farm fields."
Under this "Secret Farm Bill," a corn or cotton grower who makes $950,000 a year would still get taxpayer-funded checks. A married couple owning a big farm could make double that—$1.9 million—and still receive a handout from uncle Sam, while a family of three trying to live on $23,801 a year would no longer qualify for food stamps.
Now that the four top leaders of the agriculture committees have decided what they think food, nutrition and conservation policy should be for 310 million Americans, it's up to the 12 members of the Super Committee to call a halt. They can accept this boondoggle or do the right thing and scrap it in favor of a democratic process that lets all Americans' voices be heard in the farm bill debate. EWG launched an ad on television and on the Internet to send the committee of 12 that message.
For more information, click here.
Like many other plant-based foods and products, CBD oil is one dietary supplement where "organic" labels are very important to consumers. However, there are little to no regulations within the hemp industry when it comes to deeming a product as organic, which makes it increasingly difficult for shoppers to find the best CBD oil products available on the market.
<p>Here you can learn about the importance of organic hemp oil, why it's better for the environment, and which CBD companies actually make trustworthy products with sustainable farming processes. origins which weigh heavily on many consumers who want to buy a product that's produced in the best way possible for not only themselves to ingest, but for the environment as well through sustainable farming methods. </p><h2>What Is CBD Oil?</h2><p>First things first, CBD stands for cannabidiol, and it's a cannabinoid found within cannabis sativa plants. This plant compound is believed to have many potential benefits, and it is primarily derived from hemp plants via a CO2 extraction process. </p><p>Since CBD is extracted from industrial hemp, which contains only trace amounts of THC (the psychoactive component in cannabis plants), this means that CBD won't make you feel high like marijuana, which has much higher levels of THC that causes psychoactive effects. Instead, the effects of CBD are much more subtle and promote a general sense of calm and relaxation in most users.</p><h2>What Makes a CBD Oil Organic?</h2><p>In terms of organic labels, perhaps the most important (and prominent) certification comes from the United States Department of Agriculture (USDA). This government organization has been labeling foods as "organic" for many years, but what exactly does this certification entail? Essentially, a label indicating that a product is "USDA Organic" or "Certified Organic" means that at least 95% of the ingredients are obtained from organic sources.</p><p>For a crop to be considered organic by the USDA, it must be grown without the use of industrial solvents, irradiation, genetic engineering (GMOs), synthetic pesticides, or chemical fertilizer. Instead, farmers rely on natural substances and <a href="https://www.usda.gov/media/blog/2012/03/22/organic-101-what-usda-organic-label-means" rel="noopener noreferrer" target="_blank">mechanical, physical, or biologically based farming</a> techniques to cultivate healthy and organic crops.</p><p>Before the passage of the 2018 Farm Bill, no hemp-derived products could be dubbed as "certified organic" since the hemp plant and its extracts were still categorized as a Schedule I Controlled Substance. However, it's still difficult for CBD companies to obtain a USDA certified organic label for their products due to the legal grey area that still surrounds CBD extracts. </p><p>Because of these challenges, and due to the fact that industrial hemp has only recently become an agricultural crop, very few CBD oils are USDA certified organic. Rather, many CBD products contain hemp extracts from plants that were grown in organic conditions but may not be federally certified.</p><h2>What are the Best Organic CBD Oil Brands?</h2><p><em>Each product featured here has been independently selected by the writer. If you make a purchase using the links included, we may earn commission.</em></p><em><br></em>