By Sophie Yeo
How do you reduce CO2 emissions? The Global CO2 Initiative is pushing a unique approach: turn them into useful products, then sell them.
Based in San Francisco, the company has the ambitious aim to capture 10 percent of global CO2 emissions through carbon capture and usage. While this method is still in its infancy, the initiative aims to commercialize new ideas quickly by granting up to $100 million a year for 10 years to researchers developing viable new products. Its global advisory board includes Steven Chu, the former U.S. Secretary of Energy, and Jeremy Oppenheim, program chair of the New Climate Economy project.
Carbon Brief spoke to Dr. Issam Dairanieh, the company's CEO, about his idea to tackle climate change through CO2 reuse. He explained what carbon capture and usage is, and how it could play a role in future efforts to reduce emissions:

"The idea here is go with what we call 'carbon negative technologies.' So think of trees on steroids. That's really what it is. So it is acceleration absorption of CO2 converted into products. Nature does it, does it very well, but does it slowly, and our solution says let's see what nature does, and do that extremely fast. So, instead of years, we want to do that in minutes. And the idea here is really all about developing and commercializing technologies that can absorb CO2 and convert it into useful products."
He spoke about the products that can be made using CO2 and their potential reduce emissions:
"The first product that we are going to invest in is making cement. So think about cement and concrete and how much is produced. It is probably the material that has the highest amount of any material that man makes, basically. Just this product contributes over 7 percent of the global emissions of CO2. We have identified a company that produces cement and concrete at a carbon footprint 70 percent less than what's currently done. So imagine what we can do with this. If you can replace everything we're doing right now with this new type of cement material, you will reduce global emissions by 5 percent, which is significant. What we have set out to do is, we said we want to reduce carbon emissions by 10 percent a year. That's really our objective. And we think that just by adopting one technology we will be able to reduce it by half of our target."
He talked about how best to capture CO2 emissions to be used in products:
"Where we're going to start is where it's very easy to do so. So, if you go to power plants, CO2 is mixed with other things. The concentration can be anywhere between 3 percent and 12 percent, maybe 13 percent, but that's about it. However, if you go to different places, in a refinery where hydrogen is generated using something called methane reforming, when you do that, you generate pure CO2 that's just emitted. We think there is 100, 200 million tons of that that we can go to. The second area is if you look at how biofuels are made, when you ferment basically biomass and you end up with ethanol that's used in biofuels. As a byproduct, you get a stream which is 100 percent CO2, so you don't have to concentrate, you don't have to purify—it's there."
Reposted with permission from our media associate Carbon Brief.

EcoWatch Daily Newsletter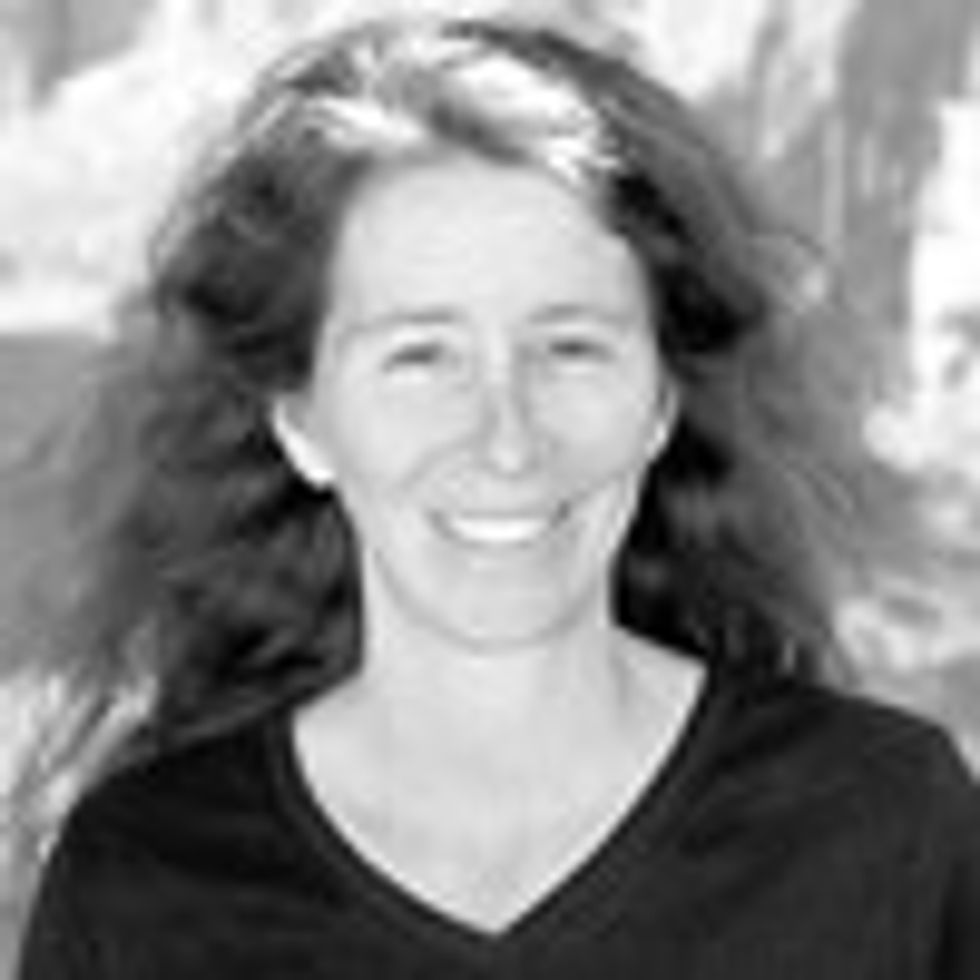 Between the Obama administration's announcement denying the permit for the Keystone XL pipeline and having lunch with U.S. Secretary of Energy Dr. Steven Chu at The City Club of Cleveland where he keynoted, discussions on energy certainly topped my agenda yesterday.
First the pipeline. The rejection of the tar sands pipeline is a huge victory. Despite strong threats from Big Oil and pressure from Republicans in Congress, who forced the issue by passing a 60-day time limit for a final decision on the project, Obama stood strong stating that the arbitrary nature of this deadline prevented the State Department from gathering the information necessary to approve the project and protect the American people. This landmark decision proves that power of the people can create change when individuals unite to protect human health and the environment in support of policies that promote energy efficiency, renewable energy and sustainable jobs.
Unfortunately, our work is just beginning. In his statement on the Keystone XL pipeline, Obama notes that he will continue to look for new ways to partner with the oil and gas industry to increase U.S. energy security—including the potential development of an oil pipeline from Cushing, Oklahoma to the Gulf of Mexico.
As Bill McKibben, founder of 350.org, said in his response to the announcement, Big Oil will do everything it can to overturn this decision and blocking one pipeline isn't enough to stop global warming. "We'll be fighting to prevent Keystone, but we'll also be fighting to shut off the flow of handouts to the oil, gas and coal industries, and to take away their right to use the atmosphere as an open sewer into which to dump their carbon for free."
The next step is an event on Tuesday, Jan. 24 at noon at the U.S. Capitol Building. Join 350.org and hundreds of other organizations and people who are working toward a sustainable energy future and "blow the whistle" on the corruption that passes for business as usual on Capitol Hill.
It was while I was sitting at a table with Secretary of Energy Chu that I received a text message from my neighbor telling me a decision on the pipeline would be announced that afternoon.
Chu is the head of the U.S. Department of Energy, a member of the President's Cabinet and fifteenth in the president line of succession. The Secretary of Energy position was formed on Oct. 1, 1977 with the creation of the Department of Energy when President Jimmy Carter signed the Department of Energy Organization Act. Originally the post focused on energy production and regulation. The emphasis soon shifted to developing technology for better, more efficient energy sources as well as energy education. After the end of the Cold War, the department's attention also turned toward radioactive waste disposal and maintenance of environmental quality.
During his 30 minute talk, Chu addressed the intellectual power of the U.S. and how clean energy innovation is a sweet spot for our country. From the most entrepreneurial people on the planet to the expertise and inventiveness of American universities, the U.S. could certainly be the world leader in the green tech industry. However, as Chu pointed out, the U.S. trails far behind other nations, including China, Korea and Germany, and will fall even further behind once investments made through the American Recovery and Reinvestment Act expire.
He talked about how government plays an important role as a first early adopter of new technologies and how policies are needed to guide private investments to get these products to market and to create a draw.
As Chu sees it, if the U.S. is to regain the lead, or even to prevent it from falling further behind, Congress needs to understand the importance of passing policies that unlock private investment to provide new technologies a chance to succeed in the competitive market place, thereby renewing the American spirit.
He pointed out that we have to get beyond sound bites and realize that energy issues are not political.
Chu mentioned a time when he was under fire from Congress on how long he thought renewable energy would need incentives to be cost-competitive with fossil fuels. His response was that renewable energy should be competitive in the marketplace without incentives within the next two decades, a much shorter time span than the 100 years of subsidies provided to the oil, gas and coal industries.
He discussed Obama's plan to reduce oil imports by one-third by 2025, modernize the electric grid, support fuel efficient cars, and invest in renewable energy and energy efficiency.
He finished by saying, "new coal is not very cheap anymore" and that yes, government policy drives investment.
I was hoping to ask a question during the traditional Q & A at the City Club, but with many hands up, I didn't get the opportunity.
I had written down 12 questions I wanted to ask him following his speech, but the one that topped my list was:  In addition to the subsidies the fossil fuel industry has enjoyed at the expense of taxpayers for more than a century, when will these industries be held accountable for the billions of dollars of externalized costs Americans have been footing the bill for?
It's time we get money out of politics and fight for the sustainable future we are capable of creating to support a healthy planet, economy and people.