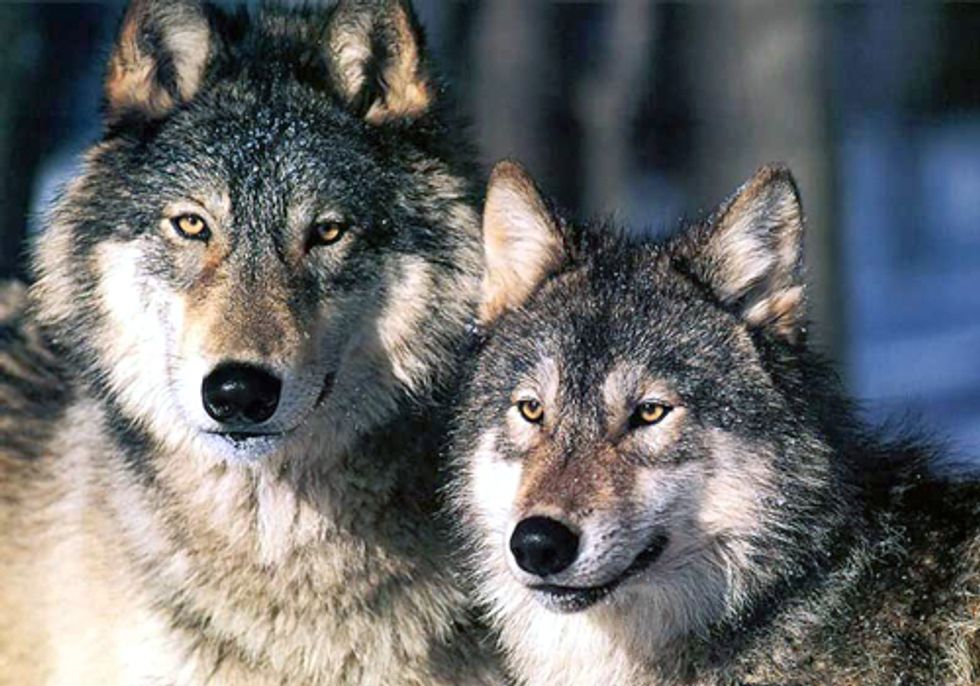 To make up for the fact that rapid tar sands oil mining is threatening caribou herds by destroying vast swaths of rainforest habitat in Alberta, the Canadian government has called for strychnine poisoning and aerial shooting of thousands of wolves in areas of tar sands mining.1
If Alberta Canada's tar sands oil fields are fully developed, an area of boreal rainforest the size of Florida will be eviscerated, leaving in its wake only giant ponds of toxic wastewater.2
It's obvious why this would pose a massive threat to all wildlife species who reside there, including birds, caribou and the iconic spirit bear.
But instead of preserving the habitat caribou need for their survival, the Canadian government's answer is to blaze ahead with tar sands oil extraction, and kill thousands of wolves who would naturally prey on the caribou. The Ministry of the Environment's plan calls for aerial shooting, and poisoning with bait laced with strychnine—a particularly painful type of poison.
This plan to kill wolves is a misguided, cruel response that does nothing to alleviate the greater problem—Tar sands development is a huge threat to wildlife, local communities, and all of our futures.
But despite the clear negative consequences, the Canadian government continues working to rapidly expand tar sands production and sales, including with the Keystone XL Pipeline to export tar sands oil all over the world.
Understandably, this has begun to earn Canadian prime Minister Stephen Harper and many in the country's government a negative reputation, to which they are becoming increasingly sensitive.2
The Ministry of the Environment has not yet moved forward with this planned wolf kill. And with enough public pressure, we can get them to abandon the plan, and build the case for Canada to stop their devastating race to expand tar sands oil fields.
Tell Prime Minister Harper to stop Canada's planned wolf killings today.
For more information, click here.
—————
1. "Tar Sands Development to Lead to Poisoning of Wolves," National Wildlife Federation, Feb. 6, 2012
2. "Tar Sands," Friends of the Earth
3. "Monitoring plan would bolster oilsands image, federal documents show," Vancouver Sun, Feb. 3, 2012
EcoWatch Daily Newsletter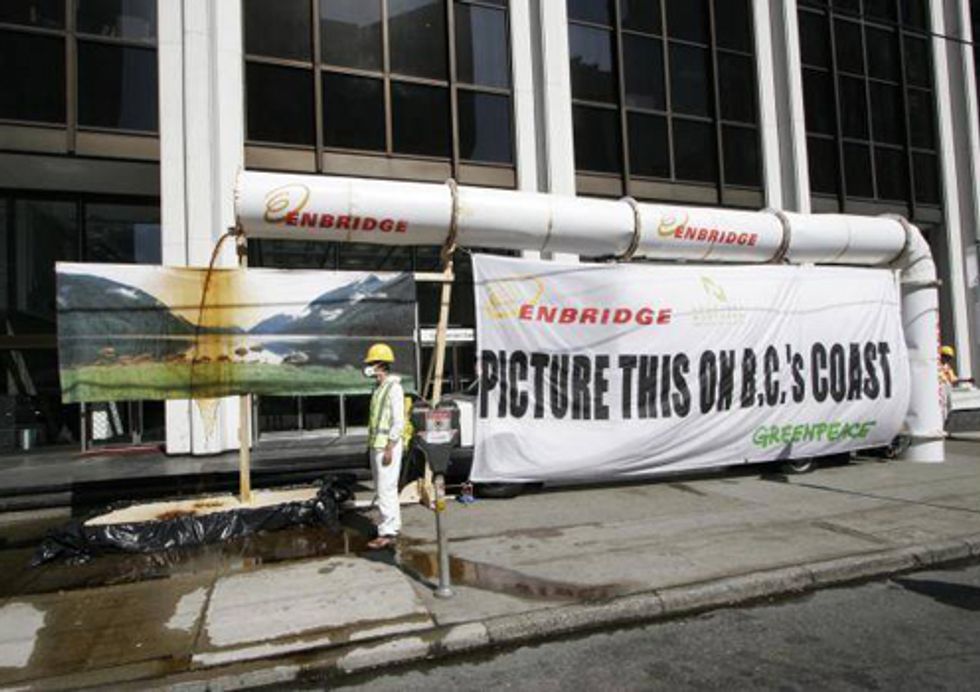 Imagine it—Pollution from tanker traffic. An impossible-to-rule-out oil spill. Destruction of pristine habitat for sea otters, killer whales, puffins, seabirds and even iconic spirit bears.
That's what's awaiting British Columbia's northern coast and hundreds of species of birds, animals and marine life that thrive in this region if we don't take action right now.
A controversial proposed pipeline would carry oil from the tar sands in Alberta to a port at Kitimat, British Columbia. After travelling nearly 1,170 km through pristine wilderness and First Nations homelands, tar sands oil would be loaded on tankers bound for Pacific markets. To get there, they must first navigate the perilous northern B.C. coast, travelling the same wildlife-filled waters where the Queen of the North ferry sank in 2006. Is this pipeline in the public's best interest?
If given a go-ahead, the pipeline project would:
Fragment the boreal forest, home to birds and other wildlife, including woodland caribou and grizzly bears.
Expose the Great Bear Rainforest, home to wolves and the iconic spirit bear, and 30 internationally recognized Important Bird Areas teeming with marine birds, fish and other animals to potential oil spills and pollution from increased tanker traffic.
Risk irreversible harm to the livelihoods of many coastal and aboriginal communities.
Canada's wildlife depends on us to speak up on their behalf and put a stop to the Northern Gateway Pipeline project before it's too late. Add your voice and send your letter today.
For more information, click here.
waterlust.com / @tulasendlesssummer_sierra .
Each product featured here has been independently selected by the writer. If you make a purchase using the links included, we may earn commission.
The bright patterns and recognizable designs of Waterlust's activewear aren't just for show. In fact, they're meant to promote the conversation around sustainability and give back to the ocean science and conservation community.
Each design is paired with a research lab, nonprofit, or education organization that has high intellectual merit and the potential to move the needle in its respective field. For each product sold, Waterlust donates 10% of profits to these conservation partners.
Eye-Catching Designs Made from Recycled Plastic Bottles
waterlust.com / @abamabam
The company sells a range of eco-friendly items like leggings, rash guards, and board shorts that are made using recycled post-consumer plastic bottles. There are currently 16 causes represented by distinct marine-life patterns, from whale shark research and invasive lionfish removal to sockeye salmon monitoring and abalone restoration.

One such organization is Get Inspired, a nonprofit that specializes in ocean restoration and environmental education. Get Inspired founder, marine biologist Nancy Caruso, says supporting on-the-ground efforts is one thing that sets Waterlust apart, like their apparel line that supports Get Inspired abalone restoration programs.
"All of us [conservation partners] are doing something," Caruso said. "We're not putting up exhibits and talking about it — although that is important — we're in the field."
Waterlust not only helps its conservation partners financially so they can continue their important work. It also helps them get the word out about what they're doing, whether that's through social media spotlights, photo and video projects, or the informative note card that comes with each piece of apparel.
"They're doing their part for sure, pushing the information out across all of their channels, and I think that's what makes them so interesting," Caruso said.
And then there are the clothes, which speak for themselves.
Advocate Apparel to Start Conversations About Conservation
waterlust.com / @oceanraysphotography
Waterlust's concept of "advocate apparel" encourages people to see getting dressed every day as an opportunity to not only express their individuality and style, but also to advance the conversation around marine science. By infusing science into clothing, people can visually represent species and ecosystems in need of advocacy — something that, more often than not, leads to a teaching moment.

"When people wear Waterlust gear, it's just a matter of time before somebody asks them about the bright, funky designs," said Waterlust's CEO, Patrick Rynne. "That moment is incredibly special, because it creates an intimate opportunity for the wearer to share what they've learned with another."
The idea for the company came to Rynne when he was a Ph.D. student in marine science.
"I was surrounded by incredible people that were discovering fascinating things but noticed that often their work wasn't reaching the general public in creative and engaging ways," he said. "That seemed like a missed opportunity with big implications."
Waterlust initially focused on conventional media, like film and photography, to promote ocean science, but the team quickly realized engagement on social media didn't translate to action or even knowledge sharing offscreen.
Rynne also saw the "in one ear, out the other" issue in the classroom — if students didn't repeatedly engage with the topics they learned, they'd quickly forget them.
"We decided that if we truly wanted to achieve our goal of bringing science into people's lives and have it stick, it would need to be through a process that is frequently repeated, fun, and functional," Rynne said. "That's when we thought about clothing."
Support Marine Research and Sustainability in Style
To date, Waterlust has sold tens of thousands of pieces of apparel in over 100 countries, and the interactions its products have sparked have had clear implications for furthering science communication.
For Caruso alone, it's led to opportunities to share her abalone restoration methods with communities far and wide.
"It moves my small little world of what I'm doing here in Orange County, California, across the entire globe," she said. "That's one of the beautiful things about our partnership."
Check out all of the different eco-conscious apparel options available from Waterlust to help promote ocean conservation.
Melissa Smith is an avid writer, scuba diver, backpacker, and all-around outdoor enthusiast. She graduated from the University of Florida with degrees in journalism and sustainable studies. Before joining EcoWatch, Melissa worked as the managing editor of Scuba Diving magazine and the communications manager of The Ocean Agency, a non-profit that's featured in the Emmy award-winning documentary Chasing Coral.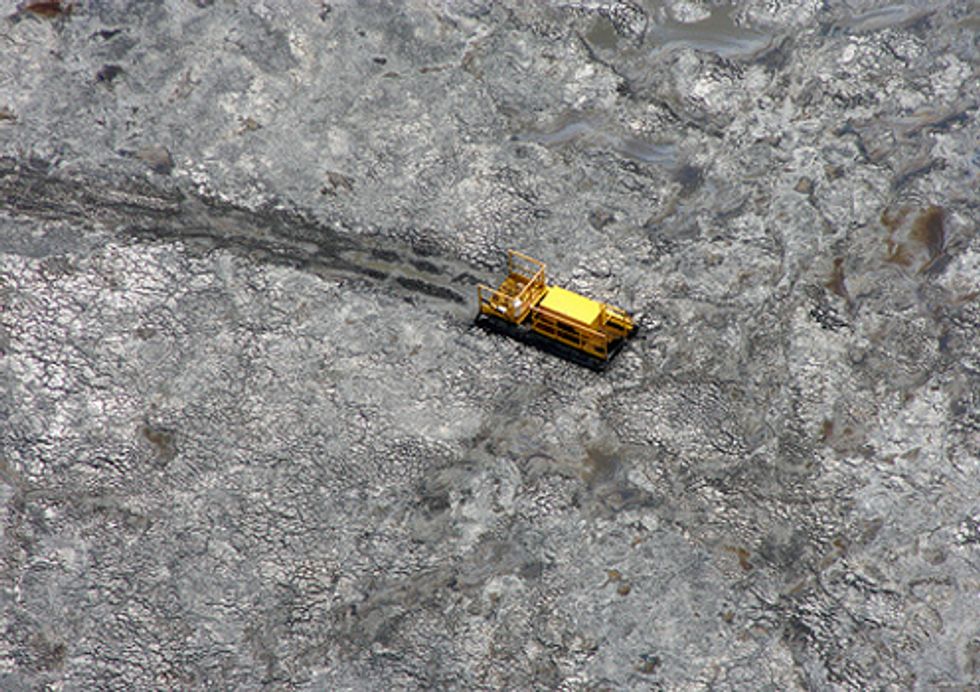 By Nathan Lemphers
As the news broke on the afternoon of Jan. 18 that the U.S. government had denied the application of the proposed Keystone XL pipeline, speculation quickly followed about the future of the proposed Northern Gateway pipeline—a controversial and risky project that would see oilsands crude piped to the craggy northwest coast of British Columbia, then shipped by tanker to overseas markets.
The speculation was no-doubt driven by Prime Minister Stephen Harper's response to the decision, in which he reiterated Canada's intentions to find new customers for oilsands outside the U.S. (Harper had, until recently, called the approval of the Keystone XL pipeline a 'complete no-brainer' and his government has become a vocal proponent of the Northern Gateway project as well.)
As the pipeline debate on this side of the border shifts to the fate of the Northern Gateway proposal, the U.S. government's rejection of the Keystone project shows that Canada faces real barriers in getting oilsands to market—and, despite what some pundits say, those barriers are not just political.
Not just an issue of access
Access to markets isn't the only challenge facing the oilsands. Access to investment capital is a critical component to an industry with incredibly high start-up costs. Imperial Oil's Kearl Mine is a case in point, with the total budget now ballooning to a record $28.5 billion.
In a 2010 report by the Fraser Institute on barriers to energy development in North America, the authors concluded that uncertainty around environmental regulations is very likely to cause some investors to be cautious about investing in the oilsands.
Businesses thrive when they have a predictable regulatory environment, and the oilsands industry is no different. The heads of companies need to know, for example, what royalties will need to be paid, what labour laws they must consider, and what accounting standards they will be required to follow.
The problem for the oilsands industry is there are many environmental aspects of operations that do not yet have clear regulations, such as tailings management, greenhouse gas emissions, reclamation, species at risk, wetlands and regional planning. This lack of regulation, and the resultant environmental challenges, is the driving factor behind the poor reputation Canada has internationally when it comes to energy development. Meantime, federal-provincial jurisdictional battles add to the lack of clarity.
Rather than constantly playing defense, Canada could proactively address our customers' concerns about the impacts of oilsands development by improving how environmental issues are regulated. If the federal and Alberta governments could provide more certainty about their expectations of how the oilsands are to be managed environmentally—and ensure those standards are being met—then the oilsands may start to look like a more attractive investment, and a more attractive product.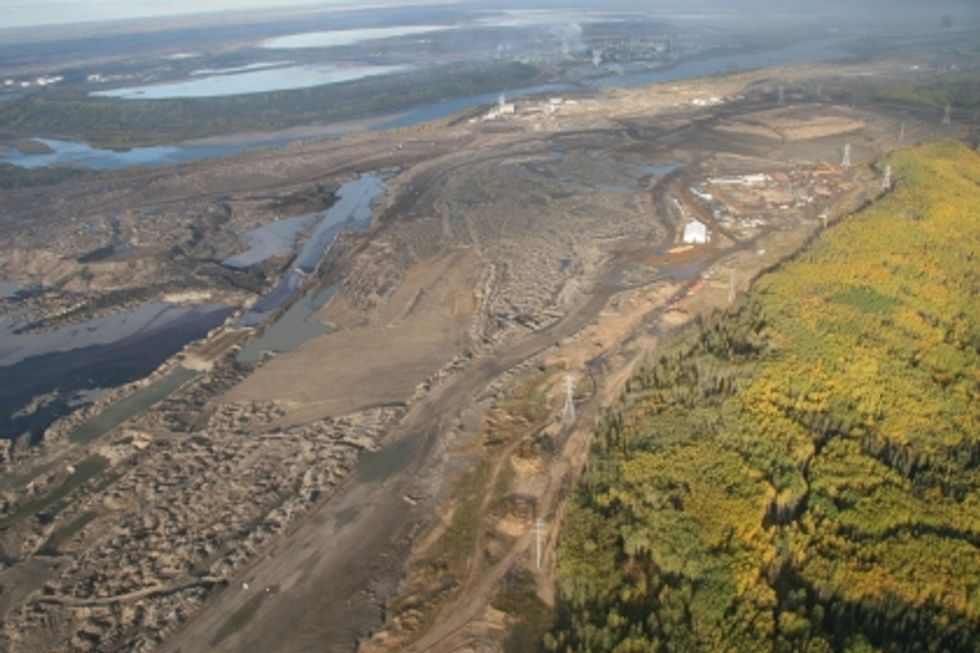 The Harper government's efforts to wield the threat of shipping to Asia as a political club against the U.S. is not new—although, following the Jan. 18 surprise decision, the Premier of Alberta also played up the prospects of taking oilsands elsewhere. A steady increase in Chinese demand for oilsands crude in the future is taken as a given among energy circles in Calgary, and to question otherwise is to challenge orthodoxy.
Playing China as an economic trump card appears rather presumptuous, however, given increasing concern that the oilsands are losing fashion in China. And it's likely the current challenges facing the development of oilsands pipelines are not increasing optimism among potential customers in Beijing.
Compared to what we have to offer in Canada, China has access to higher-quality hydrocarbons from much closer sources. Even the chief energy researcher for a state-owned Chinese oil company agrees—"The oil sands are too costly and too polluting. Gas has a brighter future…Shale gas is much cheaper and cleaner."
What's the rush?
The denial of Keystone XL "only will embolden those opposed to Gateway and other new project developments," said Enbridge CEO Pat Daniels. Despite the long faces from some proponents of oilsands pipelines, there's no rush to push these projects ahead. Alberta will not be landlocked in bitumen for at least another eight years, given industry production forecasts and current pipeline capacity. Moreover, some of the existing pipelines can be twinned or additional pump stations built to increase throughput.
From a capacity perspective, the argument for Gateway in a world without Keystone XL is weak.
Economic arguments in perspective
It is hard to miss the drumbeat of the economists in favour of Gateway these days, most of whom cite the benefits of diversifying export markets. Indeed, many Canadian and foreign-owned oilsands companies stand to benefit from the project.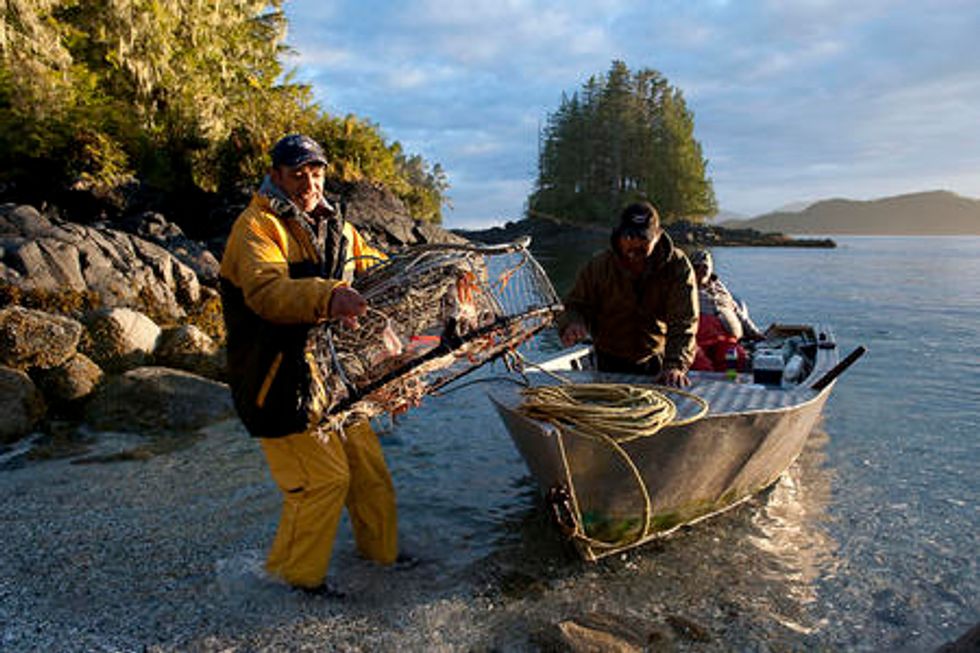 But while economic diversification on its own is a sound and prudent economic principle, it is critical to consider the broader picture.
The Obama administration considered more than simply the economic aspects of the Keystone XL pipeline. They also listened to and considered the perspectives of a host of Americans that had real concerns about the pipeline and the oil that it would be shipping.
In the same way, the Harper government would be wise to learn from Keystone XL and consider multiple perspectives, including those labeled as 'radical'. First Nations, British Columbians and environmental organizations are not radical for wanting to have a balanced and credible review process that is informed by more than the private economic interests of a handful of oil companies.
Due public process is critical to making an informed decision. For one thing, the process for Keystone XL showed that energy companies are capable of responding to public concerns and adjusting their plans when required to by a government that takes those concerns seriously.
The Obama administration's decision to reject the Keystone XL application ought to be a clarion call for the Canadian government to ensure due process is respected for the Gateway hearings. Only by thoroughly examining the risks, along with the benefits, of the proposed Gateway pipeline can the government arrive at a decision that will be in the interest of Canadians.
For more information, click here.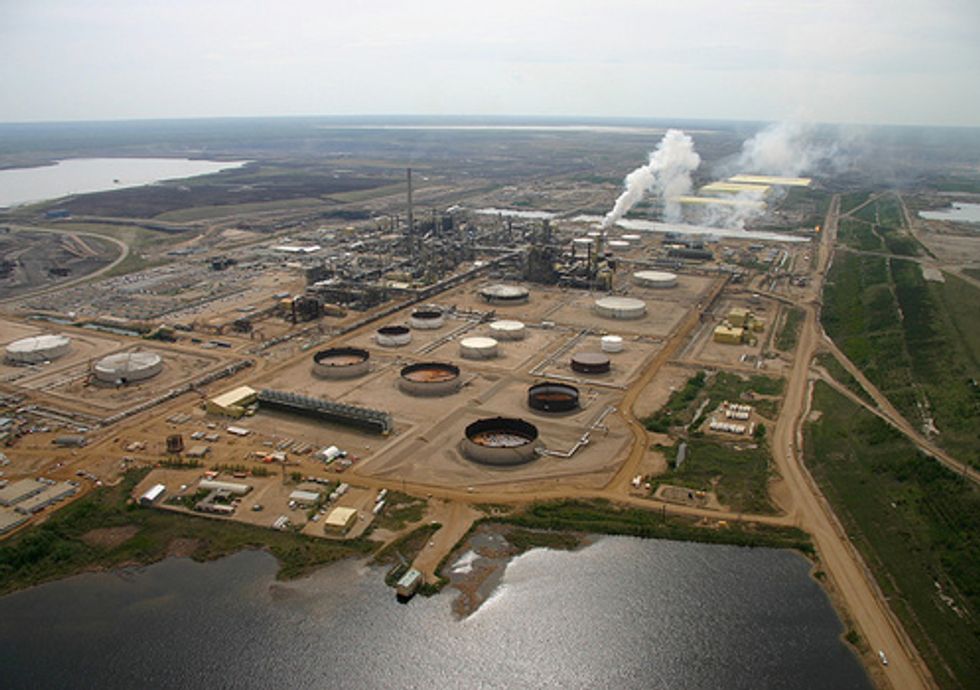 By Tony Iallonardo
There was a time when Canada, symbolized by the maple leaf, was a "green," environmentally conscientious neighbor. Remember, in the 1980s, Canada came knocking on America's door, rightfully demanding that the U.S. curb the sulfur dioxide emissions causing the acid rain that was killing Canada's lakes and streams.
But today, alarms are going off up north. Increasing capture by polluter interests, Canada's sliding into shades of gray. Experts say Ontario could lose its beloved polar bears because of a warming climate. World polar bear expert Ian Stirling, from the University of Alberta, citing Arctic ice loss at 10 percent per decade since 1979, says it's unlikely this iconic animal will survive on the Ontario and Manitoba shores of Hudson Bay in 20 to 30 years.
Another study predicts trouble for caribou. Some of Canada's caribou face the possibility of local extinction because of industrial development in northeastern Alberta and the lack of effective habitat protection. Woodland caribou is listed as a threatened species, provincially and federally. "The recently released draft recovery strategy allows for 95 percent of woodland caribou habitat in northeastern Alberta to be lost in order to promote oil sands development," the Pembina Institute has warned.
Then there's cod. Canada had to impose a moratorium on cod fishing off the coast of Newfoundland because the cod fishery collapsed, some say because of lax government oversight, poorly-managed over-fishing and exploitation.
Is Canada asleep? No, Canada is in fact very much awake and very busy working on behalf of polluters.
Climate Blind
First let's look at climate change.
Canada is one of the world's biggest emitters of greenhouse gas pollutants. "After committing to targets in Copenhagen, Environment Canada's projections show that Canada's current federal and provincial policies will achieve only a quarter of the reductions needed by 2020—leaving 75 percent of the work as a question mark," said P.J. Partington, a climate and policy analyst with Pembina Institute.
Canada ranks 54th out of 61 countries internationally—two points lower than the U.S.—earning a "very poor performance" label in the Dec. 6 global climate performance assessment of world governments' efforts to curb climate change.
In the negotiations in Durban, South Africa, Canada pulled out of the Kyoto Protocol on climate change Dec. 12 to worldwide denunciation, citing the country's previous commitment as a mistake. Environment Minister Peter Kent said, "It's now clear that Kyoto is not the path forward to a global solution to climate change. If anything it's an impediment." China, once recalcitrant, agreed to limits on greenhouse gas emissions and called Canada's decision "an excuse to shirk responsibility."
Oozing with Oil
Then there's Canada's warm embrace of Big Oil. The country is on a no-holds-barred trajectory to becoming a petro-state. It is the sixth largest oil producing country in the world at 3.5 million barrels per day in 2010, according to the CIA World Factbook. Imperial Oil head Bruce Marsh has said that Canada represents half of the global oil reserves that are open for private investment. "That is an enormous driver," he told a reporter. (Let's not forget that the energy-gobbling U.S. is Canada's main oil export market.)
The latest chapter in Canada's Big Oil binge is big bad bitumen, Canada's exploitation of tar sands oil, one of the most polluting, highest-carbon, greenhouse-gas-causing fuels on the planet.
TransCanada and partners propose to build the Keystone XL pipeline, a 1,700-mile pipeline through five midwestern U.S. states from Alberta to Texas and ship 700,000 barrels of tar sands oil a day for refinement into products likely to be exported.
According to Oregon Sen. Ron Wyden, who asked the Federal Trade Commission to investigate because it could lead to higher energy prices for Americans, the Keystone corporate interests are Canadian Natural Resources Limited, Conoco Phillips Canada Marketing & Trading ULC, EnCana Corporations, Shell Trading Canada, Total E&P Canada Ltd and Trafigura Canada General Partnership.
The environmental havoc already underway from extraction in Alberta is no secret. To produce one barrel, extractors level the forest, dig up four tons of earth, consume two to four barrels of fresh water, burn large amounts of natural gas and create toxic sludge holding ponds. Alberta's booming tar sands production is polluting the Athabasca River and converting forests and farmlands to wastelands.
The Keystone XL pipeline will increase production of this dirty fuel by 50 percent. Some will argue that Canada only produces less than two percent of the world's greenhouse gas emissions, but by producing, shipping and exporting tar sands oil at an ever-escalating pace, Canada is promoting a dirty fuel to the rest of the world to burn, thus increasing emissions multi-fold worldwide.
Keystone's tentacles are embedded far and wide. Former U.S. ambassador to Canada, David Wilkins, lobbied for Keystone XL when working for the Canadian Association of Petroleum Producers.  At least 42 lobbying firms and companies are roaming the back halls and underground passageways of the U.S. Congress and U.S. federal agencies, trying to sweet-talk approval of this scheme. Koch Industries is funding Americans for Prosperity, which is busy lobbying in Washington and Nebraska for the pipeline permit. Valero, a Keystone XL supporter and one of the world's largest refiners, appears to be getting ready to receive, refine and export the Keystone tar sands oil, according to the Wall Street Journal, Nov.10, 2011.
Pro-pipeline pals in Congress have crafted legislative riders to usurp and overrule President Obama, established review processes and science. Canada's Prime Minister, Stephen Harper, even got President Obama's ear at the White House in early December and made his case for what he dubbed a "no-brainer."
Talk about pulling out all the stops. Let's get that oil flowing as the oil lobbyists oil the Washington skids.
And to rub yet more salt into the wounds, on Dec. 8, the Canadian government approved yet more tar sands production by giving the go-ahead for the construction of the $8.9 billion Joslyn North Mine in northern Alberta.
And there's more to come. Imperial Oil CEO Bruce Marsh said that his company, an Exxon subsidiary, is planning to start the Kearl oil sands mining project in Canada in 2012, and they expect to produce 110,000 barrels a day and maybe up to the 345,000 barrels a day the Canadian government has approved.
As they say on TV commercials—Wait, there's more.
Environment Canada has not implemented its long-term scientific research plan, a plan that undergirds the country's work to mitigate air and water pollution and other environmental risks, charged Commissioner Scott Vaughan, of Canada's Office of the Auditor General in early December—and the department has stopped issuing many environmental reports. So they don't know what the problems are or the effectiveness of their policies?
Vaughan also issued a recent audit showing that Environment Canada's enforcement program is not ensuring adequate compliance with environmental regulations and is failing to target the biggest polluters.
Vaughan also found that several Canadian government agencies do not enforce safety regulations for shipping chemicals on highways and railroads and for pumping oil and gas in the country. He reported an average of two accidents a week involving the transport of dangerous materials across Canada. He concluded, for example, "Management has not acted on long-standing concerns regarding inspection and emergency plan review practices," for transporting dangerous goods.
Accompanying a map of numerous approved and proposed oil and gas pipelines across Canada, Vaughn wrote, "These pipelines, which are located in both rural and urban areas and across different terrains, require ongoing surveillance and maintenance to ensure that they continue to operate according to the National Energy Board Act, its regulations, and standards such as the Canadian Standards Association's Oil and Gas Pipeline Systems standard. Pipeline incidents, such as gas leaks and oil spills, have occurred across Canada." Exhibit 1.4 shows more than 50 pipeline incidents. This comes against a backdrop of confident assurances from TransCanada that the Keystone pipeline would traverse the U.S. safely.
A Graying Canada
Canada, the second largest country in the world after Russia, has vast landscapes—three oceans, the tundra, plains, mountains, boreal forests, wetlands, rivers, lakes and coastline. Given its bounty, Canada should be proud and protective of its natural resources. National motto—From Sea to Sea.
But somewhere along the way, Canada has lost its conservation conscience, as it propels itself into an oil-producing, carbon-crazy frenzy.
Polar bears and caribou on the road to extinction. Cod struggling to thrive in the north Atlantic.  Does Canada care? Does Canada prefer gray to green?
For more information, click here.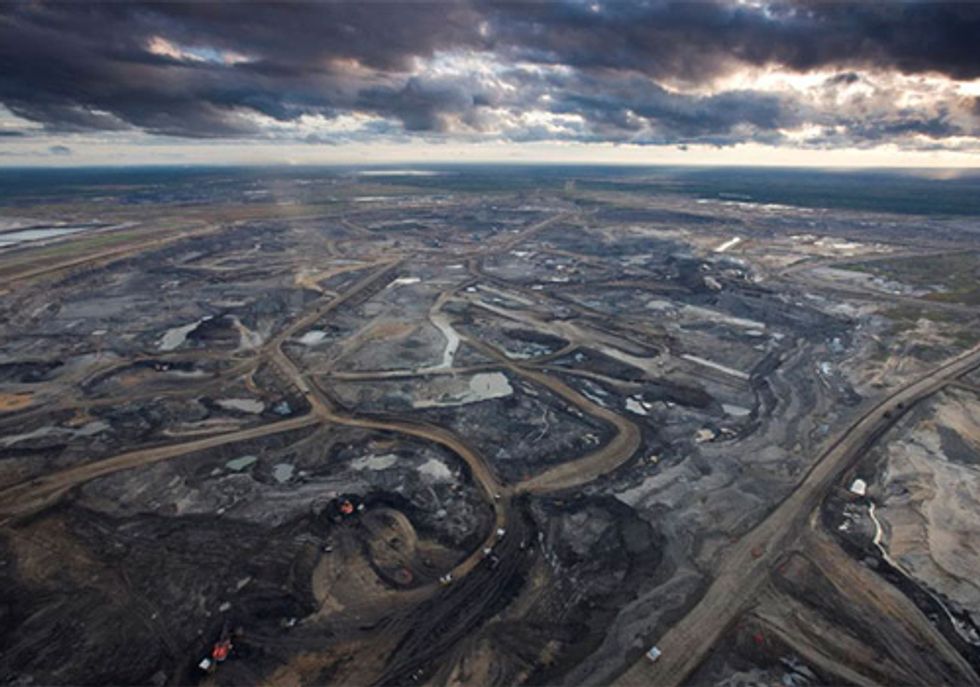 By Andy Rowell
Canada's Prime Minister, Stephen Harper, threw down the gauntlet Dec. 19 to anti-Keystone XL campaigners when he said Canada would sell its oil to China and other overseas markets if the controversial pipeline does not get approval.
In his year-end television interview, Harper said, "I am very serious about selling our oil off this continent, selling our energy products off to Asia. I think we have to do that."
Harper's comments came the day after the Obama administration indicated it might kill the pipeline if it is forced by Republicans to make a decision on the project in 60 days.
Harper appears to have run out of patience with the Obama administration. "When I was down in the United States recently it was interesting. I ran into several senior Americans who all said, 'Don't worry, we'll get Keystone done. You can sell all of your oil to us.' I said, 'Yeah we'd love to,' but I think the problem is now that we're on a different track."
The bad news for Harper is that to get his oil to the Chinese market he has to force through the Northern Gateway pipeline, which is far from a certainty. Our report released last week discusses how all current pipeline proposals face unprecedented challenges and none of them are going to be straight forward to implement. In fact, Gateway faces so much opposition from First Nations whose land it would potentially cross, and coastal communities who fear a tanker spill, that it may be even more difficult to push through than Keystone XL.
Supporting the tar sands opposition's position, that the tar sands is clearly unsustainable, is this week's revelation that Canadian internal government documents state that Canada lacks "credible scientific information" to support its claims that tar sands production is environmentally responsible.
Briefing material prepared for the government back in June said that "Environment Canada also advised that the absence of scientific evidence supporting their claims was affecting the industry's ability to raise capital from and sell into [the] foreign market." Environment Canada is Canada's federal environment ministry.
We discuss this in the report mentioned above.
The substantial environmental impacts of tar sands production appear to only place a constraint on production if the Albertan government acts to force the industry to internalize those costs. However, the midstream infrastructure that carries the production to market is vulnerable to a number of polities and societal pressures. The industry may yet find that these pressures place constraints on growth that are not so easily overcome.
In other words, while Alberta may choose to overlook the impact of tar sands production in order to cash in on the bonanza, outside of Alberta these impacts are not so easily overlooked. From the First Nations of British Columbia to the ranchers of Nebraska and on to the European Commission, people are neither impressed nor fooled.
For more information, click here.