Fifteen people were arrested today at a rally this morning outside the Manhattan office of New York Sen. Charles Schumer, where they have maintained a presence for the past 60 days. With the Algonquin Incremental Market (AIM) expansion of the Spectra Energy pipeline in Westchester County, New York set to go online by Nov. 1, opponents are asking Schumer to intervene and use his influence to put a halt to the project. Schumer's office did not respond to a request for comment by EcoWatch.
Members of Resist Spectra and their supporters showed up on Third Avenue, chanting "We will not let you build this pipeline." Many sat along 780 Third Avenue, the building housing Schumer's New York City office.
The AIM project is set to carry Marcellus Shale fracked gas to New England, passing through New York State and crossing the Hudson River at scenic Stony Point.

Map of AIM expansion project carrying fracked gas from the Marcellus Shale to New England.Spectra Energy
The pipeline runs close to the aging Indian Point nuclear power plant in Buchanan. The oldest of the three reactors on site began operations in 1962, but has since been shut down. The other two operating reactors date to 1974 and 1976.

One of the opponents' main concerns is the proximity of the pipeline to the nuclear facility. The 42-inch pipeline passes within 105 feet of an electrical substation and 1,320 feet from the reactors. While it's not California, Westchester County does have a history of earthquakes and the Ramapo Fault runs near the Indian Point nuclear plant. In 1783, a magnitude 5.0 quake struck the area, and in the early morning hours of Oct. 19, 1985, a 3.6-magnitude earthquake on the Ramapo Fault system caused the plant to declare "an unusual event" but no damage was reported. The probability of a 5.0 or greater earthquake in the county in the next 50 years is estimated at 3.36 percent.

That's enough to rattle residents from Westchester to Brooklyn. Pipeline opponents point out that 20 million people live within a 50-mile radius of Indian Point. An elementary school sits just 400 feet from the pipeline.

The AIM pipeline runs within 105 feet of the aging Indian Point nuclear power plant.Resist Spectra
The specter of another San Bruno, California-type event may be weighing on those who live in the zone. In 2011, a 30-inch natural gas pipeline exploded in this Bay Area town just south of San Francisco, sending flames 1,000 feet into the sky. It destroyed 38 homes and killed eight people. On April 29, a Spectra Energy 30-inch pipeline blew up in Westmoreland, Pennsylvania, severely burning one man and damaging two homes. Roads melted from the heat.
Data from the Pipeline and Hazardous Materials Safety Administration (PHMSA) shows that 12 significant incidents have occurred on gas transmission pipelines in New York State since 2000, resulting in at $4.4 million in total costs. Spectra Energy pipelines were involved in 38 incidents in the U.S. from 1986 to 2012, according to ProPublica. The PHMSA cited Spectra for at least four violations from 2013 to 2015.
Indian Point Fire Raises Huge Concerns Over Siting of Spectra #Pipeline http://t.co/ZL5XK1DRuh @gaslandmovie @350 http://t.co/Ipa1xbpSZ0

— EcoWatch (@EcoWatch)1432041756.0
Disaster experts, public officials and health care professionals got a first-hand look at the pipeline site on Oct. 18, hosted by Physicians for Social Responsibility. A statement released by the organization following the inspection tour read:
"Requests by safety experts and public officials for emergency protocols and safety preparedness indicate no evidence of planning for a pipeline rupture or explosion adjacent to the nuclear plant. The lack of emergency training and preparedness reflects the lack of recognition of the safety experts' concerns regarding the perilous impact of a pipeline accident at that location and the imminent and permanent danger the AIM pipeline poses to the nuclear plant and the entire New York metropolitan area."
Opponents of the Spectra AIM pipeline urge Sen. Schumer to act at a rally in Manhattan this morning.Resist Spectra
In May, New York Senators Schumer and Kirsten Gillibrand urged the Federal Energy Regulatory Commission (FERC) to suspend action on the AIM project until independent health and safety reviews of the project are completed.
"I have serious concerns with the Algonquin gas pipeline project because it poses a threat to the quality of life, environmental, health and safety of residents across the Hudson Valley and New York State without any long-term benefit to the communities it would impact," Schumer said in a statement in May. The two senators again wrote to FERC on Aug. 3 requesting that the agency suspend construction.
A Bloomberg BNA analysis released in February said that the industry dominates lobbying of the PHMSA. Major companies lobbying the agency include TransCanada Pipelines Ltd., Norfolk Southern Corp., Dow Chemical Co., American Airlines and Shell Oil Co. The American Petroleum Institute, Association of American Railroads, Renewable Fuels Association and the American Farm Bureau Federation are among the Industry trade associations engaged in lobbying the PHMSA.
Aerial view of Indian Point nuclear facility with pipeline infrastructure in the foreground.Resist Spectra
"Despite repeated warnings from nuclear power and pipeline safety experts that a pipeline rupture at that sensitive location could result in a nuclear catastrophe worse than the Fukushima nuclear disaster, their insistence on a full, independent risk assessment was to no avail," Ellen Weininger of Grassroots Environmental Education told EcoWatch.

Spectra may soon help create the largest energy infrastructure company in North America if a planned merger with Enbridge goes through. Enbridge is a minority owner of the controversial Dakota Access Pipeline.
"As a physician and a public health professional, I say, unequivocally, that risks of this pipeline, as will be explicitly described by my colleagues, far outweigh the possible benefits and pose an unacceptable level of vulnerability to the men, women and children of this entire region—and beyond," wrote Dr. Irwin Redlener in a statement sent to EcoWatch. Dr. Redlener is director of the National Center for Disaster Preparedness and a professor at Columbia University.

A lawsuit challenging FERC's approval of the project is currently pending in the U.S. Court of Appeals for the DC Circuit.
Correction: This article has been updated. A paragraph has been removed, which erroneously stated that NRG Energy was the same company as Natural Resource Group. We regret the error.
EcoWatch Daily Newsletter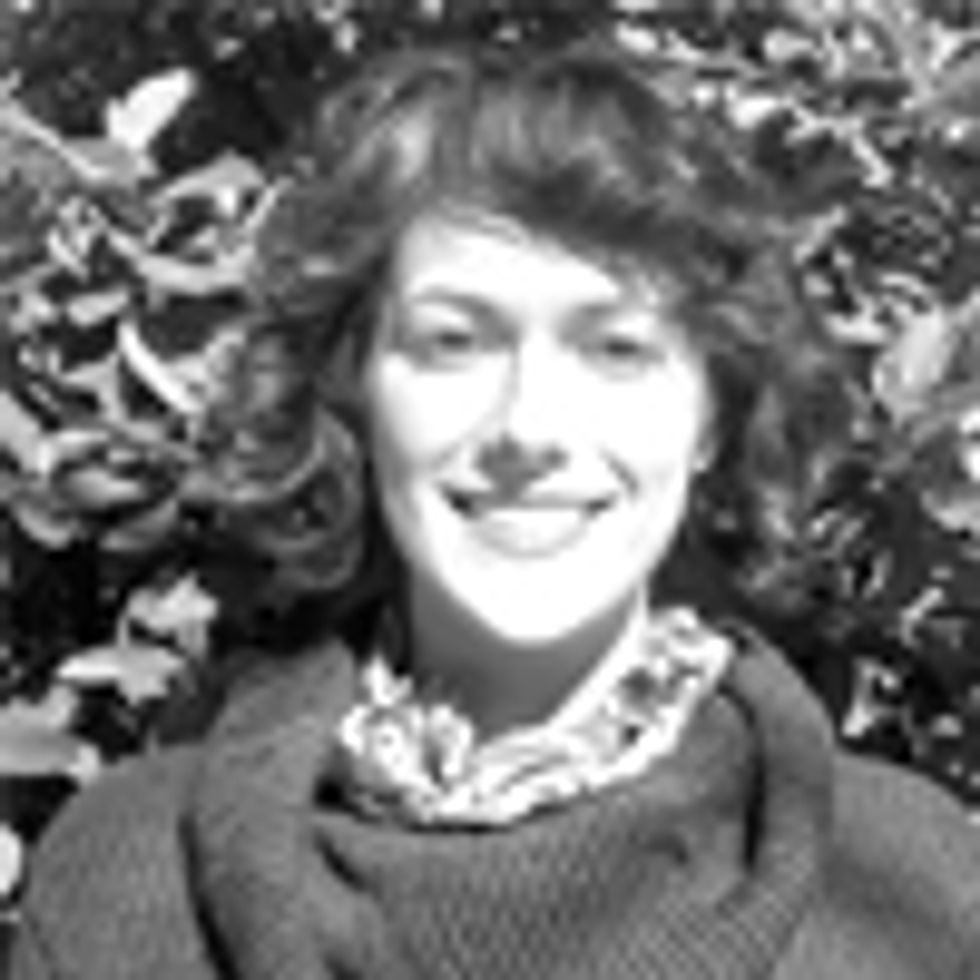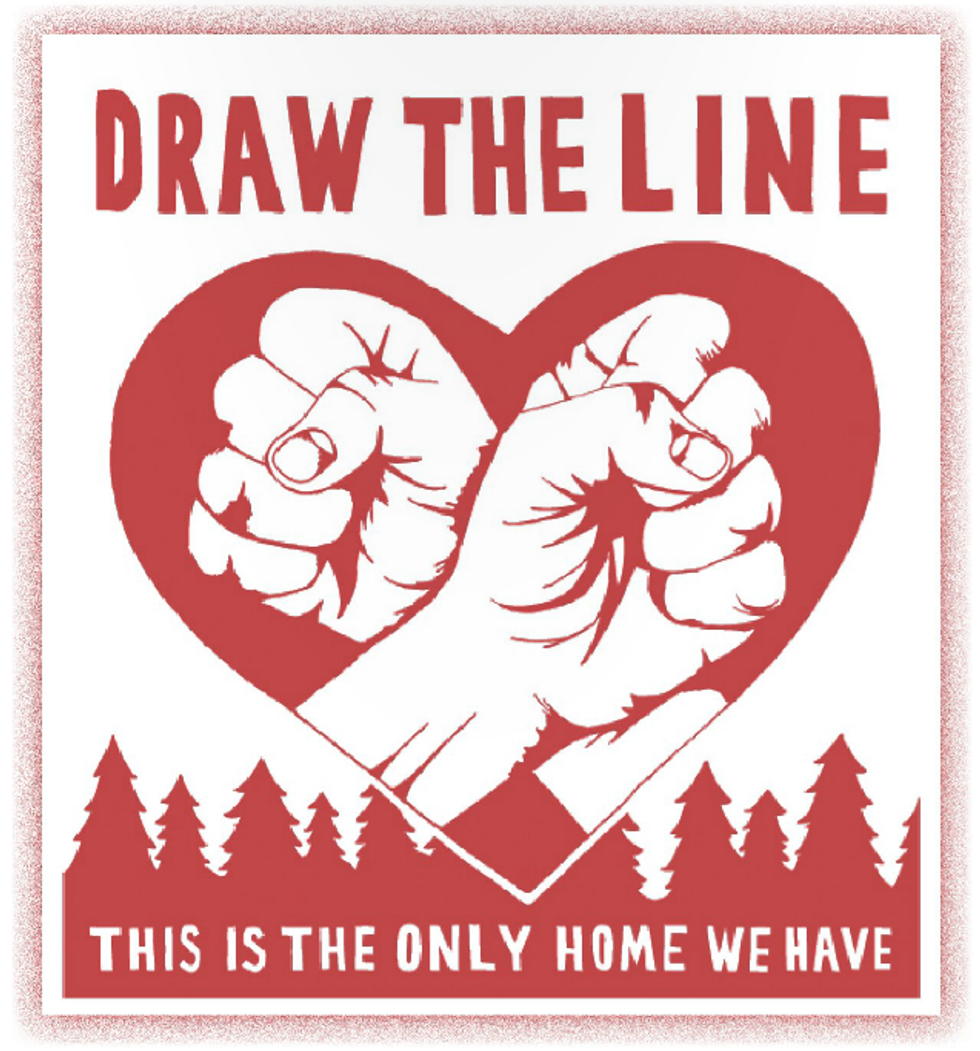 As the summer heats up, awareness is quickly escalating across the world as different direct action campaigns target a common denominator: the fossil fuel industry.
Earlier this year, organizers including 350.org launched the Summer Heat and Fearless Summer campaigns, calling for a global uprising to "peacefully but firmly" stand up to the industry that is wrecking our future.
As people are joining together to embrace non-violent direct action on behalf of the climate, 350.org  published the Creative Action Cookbook to encourage cohesive thoughtful action based on the variety of resources and skill sets of those involved. As humanity faces the uncertainties of the damage already done by pollution, this tenacious movement is focused on building a world that values the principles of "empathy, mutual aid and love."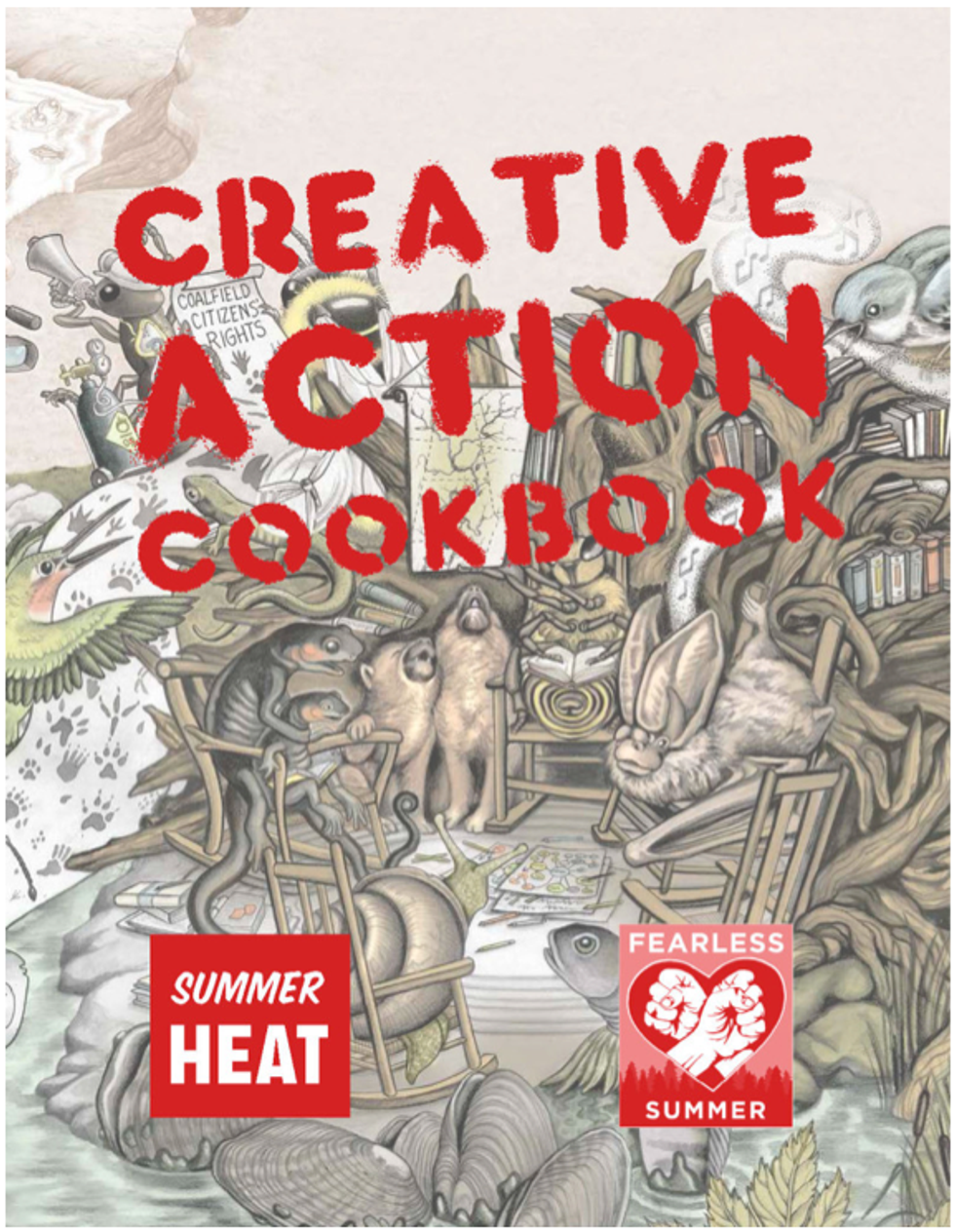 Over the past several weeks, direct actions challenging fossil fuel infrastructure have brought to light some of the most imminent hazards of this dangerous industry, while at the same time promoting a sustainable and renewable future.
According to Tar Sands Blockade, Swamp Line 9, a group dedicated to keeping Enbridge from modifying their 240,000 barrel/day Line 9 pipeline to carry tar sands bitumen, kicked off the first day of summer with a powerful action at a pump station on Haudenosaunee Six Nations land near Hamilton, Ontario, Canada.
Blockaders occupied the site and held strong for six days as activists with Great Plains Tar Sands Resistance in Oklahoma were disrupting the construction of another pump station for the controversial Keystone XL pipeline the same week. On the dramatic final day of the Swamp Line 9 blockade, four people who were locked to machinery and 16 others were arrested.
The action kicked off Idle No More's Sovereignty Summer with a righteous display of the movement's strength and determination, highlighting the involvement and solidarity of First Nations whose lands are being targeted as "energy sacrifice" zones across North America.
On June 29, Greenpeace, Friends of the Earth International, Sierra Club and other organizational allies demonstrated during an international day of solidarity with the youth activists attending Global Power Shift. Actions all over the world were calling for an end to the age of coal and promoting a clean energy future just days after four people locked themselves outside the UBS headquarters in Connecticut to protest the bank's continued funding of mountaintop removal coal mining.
On Canada Day, more than 500 gathered in Southampton, Ontario, to oppose a proposed nuclear waste dump less than a mile from the shores of Lake Huron, bringing this grave issue some necessary attention.
Other early Fearless Summer actions across the U.S. include a blockade that stopped trucks attempting to dump tar sands waste alongside the Detroit River; a flash mob that included activists from Occupy Wall St and Occupy the Pipeline protesting the Spectra and Rockaway fracked gas pipelines during lunchtime in one of Manhattan's busiest neighborhoods; and a confrontation by the Utah Tar Sands Resistance of road construction crews who are in the process of clear cutting, leveling and paving the way for tar sands, oil shale and fracking across the Colorado River Basin.
A week and a half before the tragic train explosion in Quebec last Saturday, 350 Maine and Maine Earth First! teamed up to bring attention to the hazards of transporting fracked oil by blockading a train carrying 70,000 barrels of crude coming from the Bakken oil fields in North Dakota.
Earlier this week, hundreds of Earth First! activists and allies brought attention to Momentive (headquarterd in Columbus, OH), one of the largest suppliers of fracking fluids, by blockading the shipping entrance to one of their facilities in North Carolina and successfully shutting down operations for the day.
Yesterday, Greenpeace activists bravely scaled Europe's tallest skyscraper in London to bring attention to the Shell's plans to drill in the Arctic.
As the number of direct actions grow across the Earth, communities are uniting to pressure their elected officials and other entities to acknowledge that we must divest from the fossil fuels and move toward a renewable energy future. This fearless movement to defend our future is just getting started—with much more to come.
Visit EcoWatch's CLIMATE CHANGE page for more related news on this topic.
——–
SHARE YOUR THOUGHTS BELOW: After reading the Creative Action Cookbook, what inspires you to act?
——–

Like many other plant-based foods and products, CBD oil is one dietary supplement where "organic" labels are very important to consumers. However, there are little to no regulations within the hemp industry when it comes to deeming a product as organic, which makes it increasingly difficult for shoppers to find the best CBD oil products available on the market.
<p>Here you can learn about the importance of organic hemp oil, why it's better for the environment, and which CBD companies actually make trustworthy products with sustainable farming processes. origins which weigh heavily on many consumers who want to buy a product that's produced in the best way possible for not only themselves to ingest, but for the environment as well through sustainable farming methods. </p><h2>What Is CBD Oil?</h2><p>First things first, CBD stands for cannabidiol, and it's a cannabinoid found within cannabis sativa plants. This plant compound is believed to have many potential benefits, and it is primarily derived from hemp plants via a CO2 extraction process. </p><p>Since CBD is extracted from industrial hemp, which contains only trace amounts of THC (the psychoactive component in cannabis plants), this means that CBD won't make you feel high like marijuana, which has much higher levels of THC that causes psychoactive effects. Instead, the effects of CBD are much more subtle and promote a general sense of calm and relaxation in most users.</p><h2>What Makes a CBD Oil Organic?</h2><p>In terms of organic labels, perhaps the most important (and prominent) certification comes from the United States Department of Agriculture (USDA). This government organization has been labeling foods as "organic" for many years, but what exactly does this certification entail? Essentially, a label indicating that a product is "USDA Organic" or "Certified Organic" means that at least 95% of the ingredients are obtained from organic sources.</p><p>For a crop to be considered organic by the USDA, it must be grown without the use of industrial solvents, irradiation, genetic engineering (GMOs), synthetic pesticides, or chemical fertilizer. Instead, farmers rely on natural substances and <a href="https://www.usda.gov/media/blog/2012/03/22/organic-101-what-usda-organic-label-means" rel="noopener noreferrer" target="_blank">mechanical, physical, or biologically based farming</a> techniques to cultivate healthy and organic crops.</p><p>Before the passage of the 2018 Farm Bill, no hemp-derived products could be dubbed as "certified organic" since the hemp plant and its extracts were still categorized as a Schedule I Controlled Substance. However, it's still difficult for CBD companies to obtain a USDA certified organic label for their products due to the legal grey area that still surrounds CBD extracts. </p><p>Because of these challenges, and due to the fact that industrial hemp has only recently become an agricultural crop, very few CBD oils are USDA certified organic. Rather, many CBD products contain hemp extracts from plants that were grown in organic conditions but may not be federally certified.</p><h2>What are the Best Organic CBD Oil Brands?</h2><p><em>Each product featured here has been independently selected by the writer. If you make a purchase using the links included, we may earn commission.</em></p><em><br></em>