This website uses cookies to ensure you get the best experience while browsing it. By clicking 'Got It' you're accepting these terms.


The best of EcoWatch, right in your inbox. Sign up for our email newsletter!
Pexels
By Danielle Nierenberg and Jared Kaufman
Eating together does more than make people happier — it can help us all be healthier, especially around the holidays.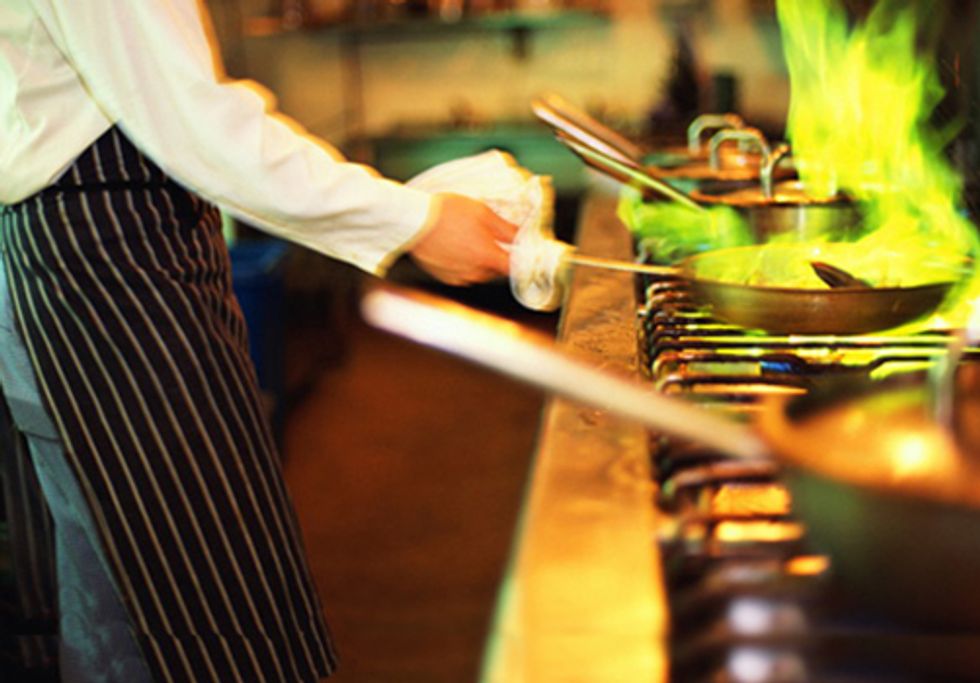 Small-scale, local food producers can look forward to stronger markets this year, if the National Restaurant Association's predictions prove accurate. According to the association's What's Hot in 2012 survey of nearly 1,800 professional chefs, children's nutrition and local sourcing will be the hottest trends on restaurant menus this coming year.
The top 10 menu trends for 2012 will be:
1. Locally sourced meats and seafood
2. Locally grown produce
3. Healthful kids' meals
4. Hyper-local items
5. Sustainability as a culinary theme
6. Children's nutrition as a culinary theme
7. Gluten-free/food allergy-conscious items
8. Locally produced wine and beer
9. Sustainable seafood
10. Whole grain items in kids' meals
"The top menu trends we're seeing in our What's Hot in 2012 survey reflect the macro-trends we have seen grow over the last several years," said Joy Dubost, Ph.D, R.D., director of Nutrition & Healthy Living for the National Restaurant Association. "Nutrition—especially when it comes to children—is becoming a major focus for the nation's nearly one million restaurants, in tune with consumers' increasing interest in healthful eating."
"Local sourcing of everything—from meat and fish, to produce, to alcoholic beverages—is another big trend for 2012. Local farms and food producers have become an important source of ingredients for chefs and restaurateurs wishing to support the members of their business community and highlight seasonal ingredients on menus," Dubost added.
"The American Culinary Federation has a long history of working with families to ensure that children receive adequate nutrition, so we are delighted that chefs have chosen to include healthful kids meals in the top 10 menu trends for 2012," said Michael Ty, American Culinary Federation national president. "We are also pleased to see an emphasis on local sourcing across major ingredient categories, including produce, a vital component of children's diets."
If you've not already pursued area restaurants as a market for your locally grown products, this could be an opportune time to do so. Chefs are often willing to pay a premium for healthy, fresh, local products, and with an anticipated increase in demand, they could be looking for additional suppliers.
For more information, click here.
EcoWatch Daily Newsletter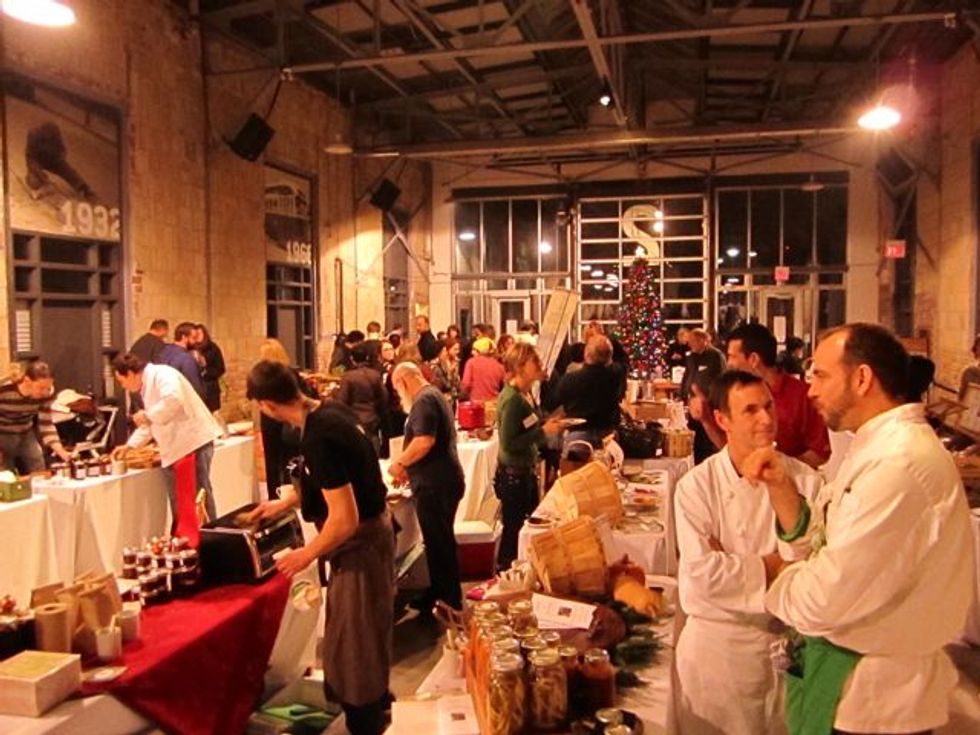 On Dec. 10, members of Slow Food and the Terra Madre network around the world will join the celebration of Terra Madre Day, Slow Food's global day to promote good, clean and fair local food, now in its third year. More than 100,000 people in 110 countries will be taking part in festivals, dinners, exhibitions, cultural events, conferences and the numbers continue to rise.
Around Europe, many events focusing on the future of agriculture and the role of young farmers are being organized. In Romania, two events will feature public debates on the reform of the Common Agricultural Policy, bringing together policy makers, farmers and young people, and in the Netherlands a conference and a series of workshops for young European leaders will be taking place.
From the U.S. to the U.K., many groups are organizing fundraising dinners and lotteries to support the creation of a thousand gardens in Africa, Slow Food's most ambitious project for the year and a focus of Terra Madre Day. Since its launch in October 2010, nearly 400 gardens have been adopted in 25 African countries. On Dec. 10, coordinators of one of these gardens in Kenya will be bringing together school children, their parents and neighbouring communities to learn about the importance of the initiative. A highlight of the day will be the preparation of foods from drought resistant crops. Read more on the Thousand Gardens in Africa project.
In Australia, Slow Food Brisbane will be focusing on food security and waste reduction. The convivium will prepare a dinner from food that has been rejected for sale to bring people's attention to the vast quantity of food that is thrown away in the current food system.
A series of workshops on organic farming aimed at farmers, school and university students and beginner gardeners will be organized throughout Palestine in Hebron, Bethlehem, Ramallah and Jenin. A similar meeting will be taking place at Al Najah University in Nablus and Tulkarem to raise awareness on food security and sustainable farming.
In Mawphlang, Meghalaya, India, an Indigenous food festival will display the food diversity of the region. Taste education and themed seminars, also aimed at young people, will be organized on the occasion.
In Figueres, Spain, 18 restaurants that have joined the KM0 campaign, that works to encourage chefs to use local products, will be participating in a competition for the best local and traditional dishes.
Children in a school in Candelaria, Cuba, will celebrate by planting trees in the school garden and will prepare a meal for farmers from the local community.
Manioc, a major staple food in developing countries and native to South America, will be the focus of the activities of two Brazilian convivia. The aim of the events is to support the production of manioc flour, which is currently at high risk due to restrictive laws on its production.
A gastronomic festival will be organized near Almaty, Kazakhstan, to celebrate the famous wild apple orchards. The last woodland areas home to the Sievers wild apple variety can be found near the city. In the past 30 years, the surface area of these woods has diminished by 20 percent and the apples are now at risk of extinction. Slow Food plays a fundamental role in the protection of this unique world heritage and will use Terra Madre Day to celebrate and promote this variety of apple.
For registered events, click here.
For more information, click here.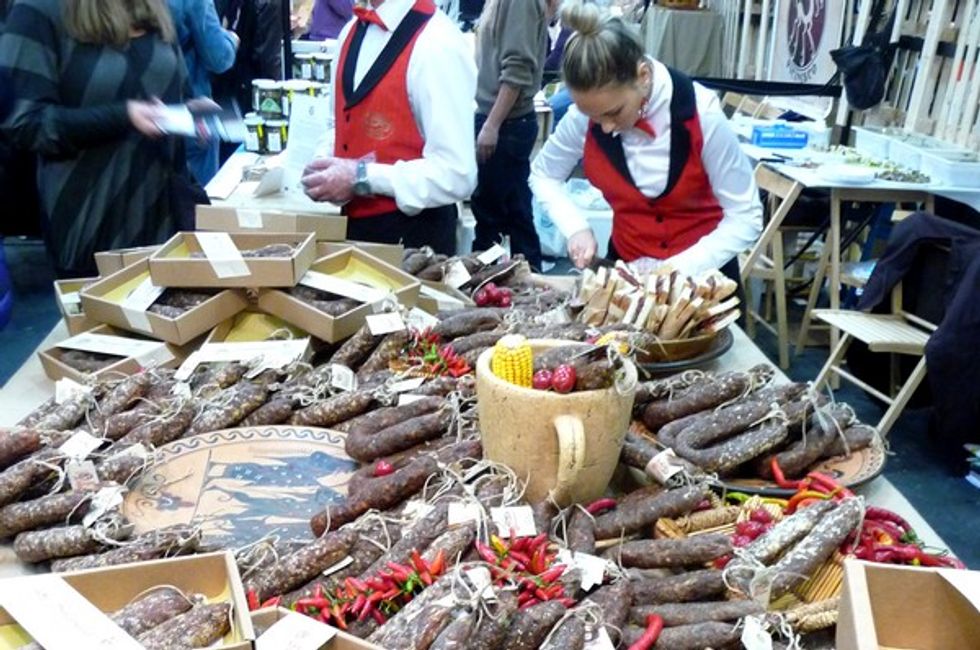 This November, Slow Food launches the new Slow Europe website to present the network's position on various European policies and give visibility to the activities carried out around Europe on food production issues such as agriculture, fisheries, biodiversity, climate change, cooperation and consumer awareness.
The Slow Food in Action section of the site will show how local groups are engaging their communities in the discussion about the future food system through debates, conferences, small and large events, and projects to support small-scale farmers and fishers. The site also provides position papers, communication materials and other tools and motivation for Slow Food and Terra Madre communities to link their activities to the European policy reform and spread the message to all citizens that these issues concern all of us and not only politicians.
At Euro Gusto, the biennial European Slow Food Fair that took place earlier in November, European Slow Food representatives involved in European Union policies met to identify strengths and challenges in influencing policies, and to decide on a common strategy. A draft of Slow Food's position paper on climate change, Climate Change and the Food System, was also presented. The final document will be published soon on the Slow Europe site. The conference, which was financed by the European Union, welcomed Paolo Di Croce, secretary general of Slow Food International, Irene Biglino, collaborator of Slow Food, Ariadna Rodrigo of Friends of the Earth Europe and Markéta Braine-Supkova from the International Urban Food Network. During the conference, participants analyzed the relationship between the food system and climate change—food production is among the main reasons responsible for climate change, and the exploding global population will need to be fed. It is necessary, therefore, to support a virtuous production model that respects ecosystems and values short production chains, the conference concluded.
Meanwhile, the Youth Food Movement in Holland is already organizing a meeting for Slow Food Youth European coordinators on the occasion of Terra Madre Day, to amalgamate their activities around the Common Agricultural Policy reform in the CAP2013 campaign. Their meeting will be followed by a public event where speakers, cooks, farmers and activists will gather at an-eat in, to enjoy food for change.
Visit the Slow Europe website by clicking here.
For more information, click here.
—————
Slow Food USA is part of a global, grassroots organization with supporters in over 150 countries who believe that food and farming should be sources of health and well-being for everyone. Through international and national advocacy, local projects and bringing people together through the common language of food, Slow Food members and supporters are making it easier to access real food that is good for us, good for those who produce it and good for the planet.