iStock
By Robin Scher
Hooked on online shopping? It's all right. You're not alone. In 2016, the U.S. Census Bureau estimated that second quarter online retail sales had risen by 15.8 percent from the previous year. Globally, these sales figures are said to be growing at a rate three times faster than GDP. And unfortunately, like many habits, there's a potential downside.
The question is about sustainability.
David Suzuki: Stop Buying So Much Stuff https://t.co/Z7fdhXTE83 @Green_Europe @EnviroAction

— EcoWatch (@EcoWatch)1482188109.0
Before focusing on the downsides, of which there are many, let's first look at how online shopping can have a more positive impact on the environment.

When it comes to click-buying, convenience is king. In saving you a trip to the store, online shopping has the potential to reduce cars on the road. Fewer cars means fewer emissions and with a good system in place, a greater efficiency in delivering goods to consumers direct from warehouses to their doors, cutting out the need to first distribute to stores.
"Larger vehicles are operated by fleet operators who pay attention to their bottom line," said Gregory Shaver, a professor of mechanical engineering at Purdue University. As Shaver notes, this means that fleets are designed to "efficiently move goods," which "translates to less fuel use. With less fuel usage, there are less carbon dioxide emissions and less greenhouse gases," he said.
That's not to mention the efficiency that could come from reducing the need for brick-and-mortar stores. In general, stores use up a lot of resources, from energy (lights, air conditioning, etc.) to marketing gimmicks that entice you to buy certain products. Research conducted at Carnegie Mellon's Green Design Institute found that opting to solely shop online would lead to a 35 percent reduction in energy consumption and carbon dioxide emissions.
As good as this result sounds, it comes with a big if—that is, if we were to assume that all shopping was done online. In reality, as Dan Sperling, the director of the Institute of Transportation Studies at UC Davis, explained to the New York Times, "shoppers appear to be ordering online while still driving to brick-and-mortar stores at least as much as in the past."
Rather than replacing traditional stores, e-commerce is simply complementing them.
That same Times article cited a study that indicates e-commerce may in fact be contributing to a greater increase in greenhouse emissions. In particular, the study—conducted in Newark, Delaware—found that "various emissions" had increased by 20 percent from 2001 to 2011.
Ardeshi Faghri, a professor of civil engineering at the University of Delaware and a co-author of the study, pointed to the very same delivery trucks as one of the primary sources of the problem. "Online shopping has not helped the environment," Faghri told the Times. "It has made it worse."
The results of this study, published in the International Journal of Sustainable Development & World Ecology, found that the reason for this situation came down to a knock-on effect that worsens traffic congestion. Utilizing data gathered by local transportation authorities, the authors were able to determine the effect that an increase in the amount of delivery trucks had on the roads. In general, they found a direct correlation between an increase in the amount of home shopping purchases and traffic delays, which by association leads to a greater amount of emissions.
Quoted in another article in the Guardian, Faghri offered a possible explanation for these findings. He suggested that "people are using the time they save by shopping on the internet to do other things like eating out at restaurants, going to the movies or visiting friends."
Emissions aside, there's another pertinent problem that comes with online purchases: packaging. In 2014, 35.4 million tons of container-board were produced in the U.S., with e-commerce companies, according to the New York Times, "among the fastest-growing users." And that's not even mentioning all the additional plastic cushioning, foam, bubble wrap and polystyrene/Styrofoam used to protect shipped goods.
Major online retailers like Amazon are aware of this issue. Since 2009, the popular e-commerce site has logged more than 33 million responses to its "packaging feedback program." So, what is Amazon doing about it? At least when it comes to cardboard, spokesman Craig Berman told the New York TImes, the company is reducing the size of its boxes to better fit its products and in some cases, eliminating the need for additional packaging completely. But there's still all that foam that gets used.
Don Fullerton, a professor of finance and an expert in economics and the environment at the University of Illinois, suggests one possible solution: Make retailers responsible for taking back their packaging. This, Fullterton argues, could create greater incentives for them to create better packaging solutions.
However, Betsy Steiner, executive director for the Alliance of Foam Packaging Recyclers, disagrees with this solution. As she explained to the Gotham Gazette, the main issue with plastic packaging has to do with its weight. Due to the fact that foam and bubble wrap are so light, there is very little financial incentive from the recycling industry, which makes its profit based on a per-ton basis output. Basically, once the foam is recycled, there's no one willing to buy it. "That's been the problem with plastics recycling globally," said Steiner. "The raw material is so cheap, you just get into the chicken-or-the-egg thing."
If there's a silver lining to all of this, it's that dialogue is taking place. An article published earlier this month by the retail sector president of UPS, Greg Brown, asked, Can e-commerce and sustainability co-exist? For Brown, the onus largely falls on retailers. He offers four possible ways retailers can help make e-commerce sustainable:
1. Optimize and reevaluate current supply chains by "identifying areas where service needs and environmental challenges converge and exploring new ways to drive efficiencies and reduce impact."
2. "Tap the power of data by partnering with a logistics provider," to better determine the wants and needs of your customers and "fine-tune supply chain movement."
3. Fuel collaboration, which involves "providing customers with a way to shift their delivery to a time and location that meets their needs, reduces the environmental impact and results in a better experience for everyone."
4. "Measure, manage, mitigate and market: Simply, companies must take the necessary steps to manage and reduce what they can and mitigate the remaining emissions. This, in turn, demonstrates company concern that goes beyond capturing immediate revenues. This type of positioning can help support the company's reputation and offer a competitive advantage when driving consumer preference."
As a consumer, there are also a number of ways you can do your part. Deutsche Welle recently suggested five easy steps to becoming a more eco-friendly online shopper.
1. Don't opt for next- or same-day delivery. Although this method might seem more efficient, it makes it harder for delivery firms to combine shipments to specific neighborhoods. In other words, more deliveries and more emissions.
2. Always opt for the eco-friendly packaging option. Believe it or not, these options exist and it's worth the few extra dollars to know you're making a small difference.
3. Bulk buy at brick-and-mortar stores. If you have to make a trip to the shops, try to limit the amount of times you go, buying in bulk when you do to avoid regular trips. In this case, using your car to buy in bulk beats making a smaller purchase online.
4. Cycle/walk to the store. This should go without saying, but if you have to go to the store, especially for a few small items, avoid using your car.
5. Avoid impulse buys. Ask yourself this simple question every time you want to click "add to cart": Do I really need this?
If industry and consumers tackle the problem from either side, sustainable shopping might just become standard operating procedure, whether you're clicking on a screen or getting behind the wheel.
Robin Scher is a freelance writer from South Africa currently based in New York. Reposted with permission from our media associate AlterNet.
Buying "green" can be confusing! Many products claim to be "natural," "eco-friendly" and "biodegradable." But what in the world does that mean? Unfortunately, because there's no standardized definition for any of these words, they're actually meaningless. In fact, many companies intentionally use vague words like these to market their products as if they're better for you and the environment than they actually are.
Here are 13 of the most reliable eco-labels in the market. What makes them so good? They've been defined by independent institutions or nonprofit organizations that have set meaningful criteria that companies must prove they've met in order to use the eco-label in question. When you shop, look for these "third party" certifications to back up the claims a company makes regarding the environmental and human health benefits of their products.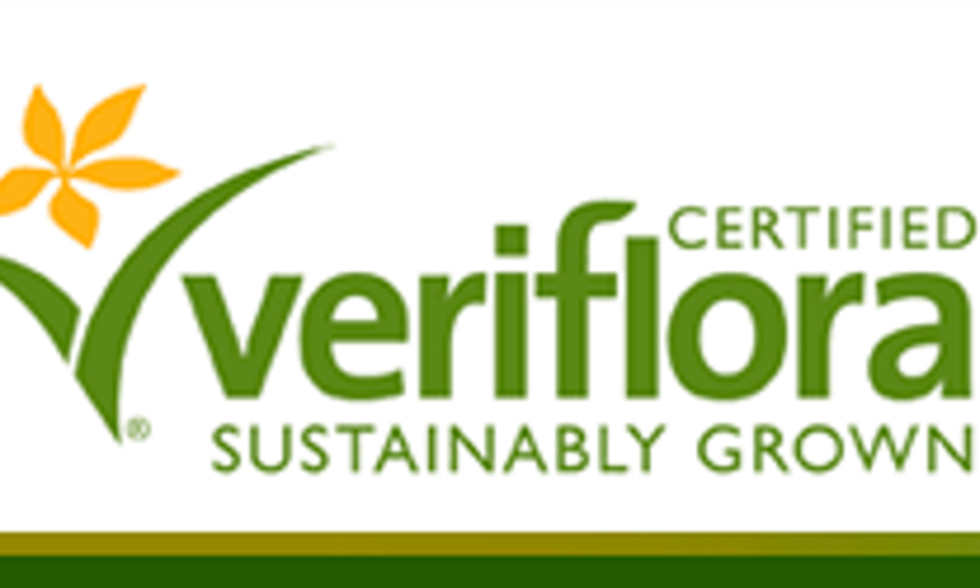 1. Organic
The U.S. Department of Agriculture (USDA) collaborated with scientists, consumer groups, environmentalists and the agriculture industry to set standards for the meaning of the word "organic." Products labeled "100 percent organic" must contain only organically produced ingredients. Products labeled "organic" must consist of at least 95 percent organically produced ingredients. Products meeting either set of requirements may display the USDA Organic seal on their packaging. Processed products that contain at least 70 percent organic ingredients may use the phrase "made with organic ingredients," but may not use the organic seal. Processed products that contain less than 70 percent organic ingredients may not use the term organic other than to identify the specific ingredients that are organically produced in the ingredients statement. Overall, when it comes to food, the organic label, while not perfect, is the best indicator that no or minimal pesticides, hormones and antibiotics were used for growing and processing.
2. Green Seal
For more than 25 years, this nonprofit, science-based organization has developed certification standards to minimize the environmental and health impacts related to cleaning products, coffee, paint, windows, even sticky notes. To earn the Green Seal, a product must meet rigorous evaluation and testing objectives, as must the facility where it is manufactured.
3. SCS (Scientific Certification Systems)
SCS certifies environmental claims related to recycled content, certified organic ingredients, water efficiency and sustainable forestry. SCS certifications meet international environmental labeling standards as well as guidelines issued by the U.S. Federal Trade Commission for responsible environmental marketing.
4. Forest Stewardship Council (FSC)
FSC sets standards to ensure that forests are being managed in an environmentally responsible way, and that products like timber, paper and furniture are made sustainably.
5. LEED
The Leadership in Energy and Environmental Design (LEED) label represents a green building rating system for the design, construction and operation of high-performance green buildings. A program of the U.S. Green Building Council, LEED promotes a whole-building approach to sustainability by recognizing performance in five key areas of human and environmental health: sustainable site development, water savings, energy efficiency, materials selection and indoor environmental quality.
6. ENERGY STAR
This label, overseen by the U.S. Environmental Protection Agency, indicates homes and buildings, plus appliances, computers, lightbulbs, copiers, printers, furnaces and many other products that meet strict energy-efficiency guidelines that help save energy and money and protect the environment.
7. Veriflora
Developed by SCS (see above), this label is awarded to flower growers who do not use "extremely hazardous" or "highly hazardous" agrochemicals. The Veriflora label also indicates that growers are converting to organic and sustainable crop production practices. The standard contains extensive water and ecosystem protection measures to ensure that farmers are not damaging surrounding wildlife or habitats. In addition, it requires growers to provide a fair, equitable and safe workplace for their farmers.
This label demonstrates that the farmers and workers behind Fair Trade goods were paid fair wages and have opportunities for better health care, housing and education. The Fair Trade label is attached to coffee, chocolate, cocoa, tea, fruit, rice, sugar, spices and a variety of clothing and crafts produced in developing countries.
9. Certified Humane Raised and Handled
This label provides independent verification that the care and handling of livestock and poultry on farms enrolled in the program meet high-quality, humane animal care standards. These include access to clean and sufficient food and water; sufficient protection from inclement weather; and enough space to move about naturally.
10. Leaping Bunny
Leaping Bunny is the certification program of the Coalition for Consumer Information on Cosmetics. The mark certifies that companies have not tested their products on animals during any stage of development. The company's ingredient suppliers make the same pledge. Look for the Leaping Bunny label on cosmetics and personal care, household and cleaning products.
11. Marine Stewardship Council
The Council's eco-label indicates seafood that comes from certified sustainable and well-managed fisheries. Look for it on fish and shellfish.
12. Demeter
This label represents the Demeter Farm Standard, which indicates that a farm is organically farmed, GMO-free and also operated to promote soil fertility, animal welfare, conserve water, protect biodiversity and managed to follow the cycles of nature. Look for it on wine, tea, juice, pasta, sauces and many other foods.
This label indicates that products bearing it have been produced according to the best available practices for avoiding genetically-modified organisms (GMOs). It does not promise that a product is "GMO free" because there is always some risk that seeds, crops, ingredients and products have been exposed to GMOs somewhere along their growing or production cycle. It does, however, create a powerful incentive to seed breeders, farmers, processors and manufacturers to adopt practices that reduce use of GMOs while giving consumers a way to limit their exposure.
EcoWatch Daily Newsletter