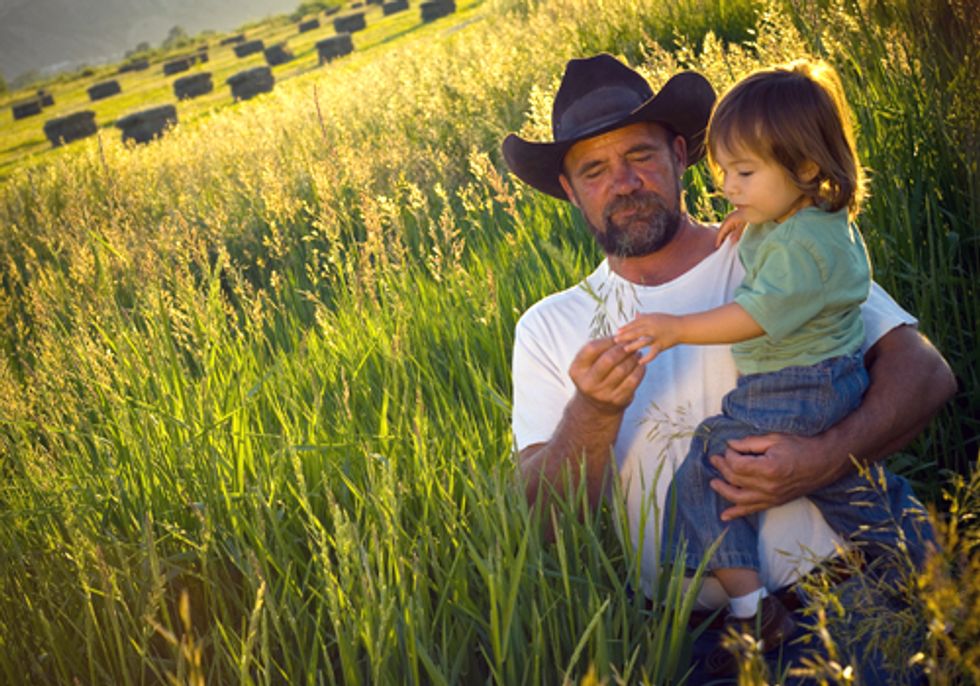 Statement of the Issue
While new technologies in hydraulic fracturing and horizontal drilling are creating a boom in natural gas extraction in the U.S., this type of drilling is not yet underway in western Virginia's Marcellus or Uttica shale formations. Citizens, conservation organizations and local government officials are concerned about the industry's potential risks to public health, natural resources and rural lands and the adequacy of current standards. In Virginia, it is important to preserve the zoning authority of local governments to guide the pace, scale and impacts of the industry in their communities.
Background
Gas drilling by high-volume hydraulic fracturing, or hydrofracking, involves injecting water, sand and chemicals at high pressure to break up shale formations and release natural gas. In Virginia, the Marcellus Shale extends under the Allegheny Mountains, on the west side of the Shenandoah Valley, from Frederick County south to Rockbridge. The Marcellus shale formation has been heavily drilled in Pennsylvania and West Virginia over the past eight years, with significant, documented impacts on local communities and the environment.
Environmental and Community Impacts
Hydrofracking requires up to 5 million gallons of water per well and perhaps more. But water in western Virginia is limited, prompting concerns about the adequacy of the region's supply to accommodate such an intensive industrial use. In addition, sometimes drilling operations withdraw water from small, sensitive streams near wellpads, creating the potential for even more acute local impacts from water withdrawals. Unlike agriculture or domestic water uses, gas drilling does not return fracking fluids to ground or surface supplies without treatment. Roughly one third of the fluid injected into shale gas well returns to the surface as flowback, often mixed with naturally occurring brines and/or radioactive materials. Wastewater must typically be stored on site, and then transported to a wastewater treatment plant or deep underground injection well. In general, local wastewater treatment plants cannot adequately treat the millions of gallons of contaminated wastewater generated by shale gas wells.
Shale gas drilling also poses a risk of groundwater and surface water contamination and air pollution. Marcellus shale drilling has been linked to methane gas pollution in drinking water wells in Pennsylvania. Accidental spills, explosions and improper disposal of shale drilling wastewater have polluted streams and rivers. Also, air quality impacts from pollution leaks during hydrofracking and emissions released during processing and transport can become severe.
Virginia's Marcellus shale lies beneath drinking water sources for more than 260,000 Shenandoah Valley residents, in and around the George Washington National Forest (GWNF) and the headwaters of the Shenandoah River. In 2010, three Shenandoah Valley counties and two cities asked the U.S. Forest Service to ban or adopt a moratorium on horizontal drilling and/or hydraulic fracturing on the forest to protect water quality, recreation and other resources and prevent the industrialization of public forest lands. The Forest Service studied the issue as part of its GWNF management plan revision and proposed to prohibit horizontal drilling in any future federal oil and gas leases. This proposal has broad local support.
In the Shenandoah Valley, many residents and local elected officials also are deeply concerned about the potential industrialization of rural land, as hydrofracking creates a large industrial footprint. Farms, forests and public lands are transformed by three-to-ten acre well pads, wastewater storage pits, compression tanks and compressor stations, 24-hour industrial lighting, new access roads and pipelines, and often overwhelming traffic from the hundreds of heavy trucks needed to serve each well. These are issues that lie at the heart of each locality's comprehensive plans and zoning regulations.
The Shenandoah Valley's local governments and private sector have invested for generations in traditional rural land uses—farming, forestry, tourism and recreation—based on the natural, historic and cultural resources most likely to be harmed by widespread natural gas drilling. Local governments have also invested heavily in comprehensive plans and zoning rules designed to maintain the quality of their communities. The Shenandoah Valley has no history of, or strategy for, economic development based on heavy industrial energy development in its rural areas.
Regulatory Oversight
The boom in shale gas drilling east of the Mississippi provides a clear case of industry getting ahead of regulatory oversight. In 2005, before the impacts of high-volume hydrofracking were better understood and publicized, Congress exempted fracturing from the Safe Water Drinking Act, the Clean Water Act and other major environmental laws. The potential impacts of fracking, particularly on groundwater, are still not fully understood. Several federal studies are currently underway in response to the host of reported environmental and public health problems.
In the absence of sufficient federal oversight, New York, New Jersey and Maryland placed moratoria on hydraulic fracturing until state agencies develop standards specific to shale gas drilling. Pennsylvania and West Virginia, already feeling heavy impacts from the industry, also are working to develop new drilling standards. Those states also suffered from lack of adequate staffing to review permit applications, inspect drilling operations, and conduct enforcement activities. Some of the reported problems have been the result of widespread drilling in remote areas taking place without adequate regulatory supervision.
There are as yet no shale formation gas wells in Virginia, therefore state agencies and local governments lack experience overseeing the use of high-volume hydrofracking in deep, horizontal shale wells. The Virginia Department of Mines, Minerals and Energy (DMME) claims that current state laws and regulations are sufficient, but the rules do not provide comprehensive environmental review nor do they address the full scope of impacts shale gas drilling has on the environment, public health, water quality and local communities. In addition, it is not clear that DMME has adequate staff should a shale drilling boom occur in Virginia. For example, the first shale gas well approved by DMME (but not yet developed) reveals that the current regulations fall short.
DMME granted a permit for a well and associated wastewater holding ponds to be built in a floodplain in the headwaters of the North Fork of the Shenandoah River, upstream of the drinking water intake for the town of Broadway. No emergency management plan will be required, despite the growing number of reports of explosions and other accidents at similar wells in Pennsylvania and West Virginia. Also, there is no formal role for other state agencies, such as the Virginia Department of Game and Insland Fisheries, the Department of Conservation and Recreation, and the Department of Environmental Quality to contribute their expertise to the process.
Recommendations
The heavy footprint of shale gas drilling has the potential to impact local water supply and quality and to compromise traditional rural economic sectors. Local governments have the ability to guide the pace, scale and impacts of hydraulic fracturing in their communities through zoning. Therefore, the zoning authority of local governments over the industry is critical and must be preserved, regardless of any future regulatory action which improves state-level oversight.
States to Virginia's north and west are reviewing and updating their regulatory structures to better manage the new risks and impacts of high volume hydrofracking. In addition, there are several federal studies underway to better understand the impacts of this new practice. Virginians are fortunate to have the opportunity to apply lessons learned from other studies before undertaking our own prudent updates to Virginia's Oil and Gas Act.
For more information, click here.
EcoWatch Daily Newsletter