This website uses cookies to ensure you get the best experience while browsing it. By clicking 'Got It' you're accepting these terms.
Leonardo DiCaprio, oscar-winning actor and well-known advocate for the planet, has joined the #FinBanNow call to end the sale of shark fins in the U.S.
On June 23, Oceana, along with four members of congress, introduced the Shark Fin Elimination Act of 2016 (S.3095/H.R.5584), beginning the call to action. The bill would ban the sale of shark fins in America. The act of shark finning—cutting a shark's fins off and discarding its body at sea where it could drown, bleed to death or be eaten alive—is already illegal in U.S. waters.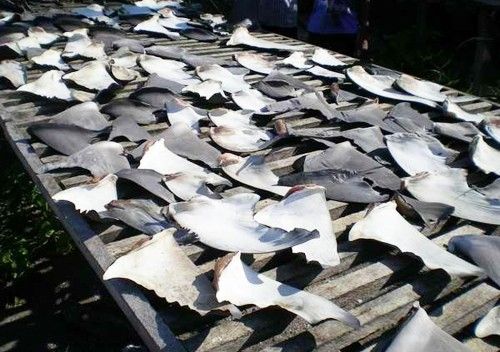 On Feb. 1, Delegate Eric Luedtke (D-District 14) and Sen. Brian Frosh (D-District 16) introduced bills (HB 393/ SB 465) in Maryland that, if enacted, would ban the sale, trade, distribution and possession of shark fins throughout the state. In recent months, similar bills were introduced in Florida, Illinois and Virginia.
Oceana applauds Delegate Luedtke and Sen. Frosh for their leadership to help reduce the market for shark fins and urges the Maryland Legislature to enact these bills into law.
"We can no longer ignore that the shark fin trade is wiping out shark populations and putting our ocean ecosystems at risk," said Beth Lowell, campaign director at Oceana. "If Maryland residents want healthy oceans, they should support this bill."
While shark finning, the process of removing a shark's fins and throwing the carcass overboard at sea, is illegal in the U.S., current federal laws banning the practice do not address the issue of the shark fin trade. Therefore, shark fins can be imported into the U.S. from countries with few or even no shark protections in place.
Over the last two years, similar bans have been enacted in Hawaii, Northern Mariana Islands, Guam, California, Washington and Oregon.
"This bill is a no brainer," said Lowell. "We hope Maryland's efforts will create a domino effect among other East Coast states to protect sharks. By reducing the market for shark fins, we can reduce the incentive to kills sharks solely for their fins."
Each year, tens of millions of sharks are killed for their fins, mostly to make shark fin soup. In recent decades, some shark populations have declined by as much as 99 percent.
For more information, click here.
EcoWatch Daily Newsletter