This website uses cookies to ensure you get the best experience while browsing it. By clicking 'Got It' you're accepting these terms.
Svalbard Global Seed Vault or the 'doomsday vault' is seen above. Global Crop Diversity Trust / Flickr /
CC BY-NC-ND 2.0
The Cherokee Nation will save seeds from the "three-sisters" crops in the Arctic "doomsday vault," making it the first Native American tribe to ensure culturally emblematic crops will be preserved for the future, as The Guardian reported.
Keisha Cameron's son Abraham on their farm, High Hog. Caleb Jones / Food Well Alliance
By Robynne Boyd
Winter is waning at High Hog Farms, which sits on five acres about 40 miles northeast of Atlanta. The farm's 21 raised beds have been prepped and await the growing season. Hens are laying eggs, chicks are hatching and a new angora bunny named Langston has joined the farm as its future buck. Along with the resident sheep, his offspring will be sheared for wool. Soon enough, all that fluff will be on sale at a local farmers' market alongside High Hog's herbs, fruits, vegetables, poultry and pork. This is how Keisha Cameron nourishes her family and neighbors.
EcoWatch Daily Newsletter
Dusk at the Svalbard Global Seed Vault. Frode Bjorshol / Flickr / CC BY 2.0
By Eoin Higgins
Just over a decade after it first opened, the world's "doomsday vault" of seeds is imperiled by climate change as the polar region where it's located warms faster than any other area on the planet.
By Kelly Magyarics
Growing up in a family of gardening enthusiasts, Tobin Shea recalls devouring the pages of seeds, flowers, fruits and vegetables every time his grandparents received a new issue of the Burpee seed catalog. "I was always fascinated with gardening and being able to enjoy the fruits of one's labor," said the bar director at Redbird, a 120-seat Modern American restaurant in Los Angeles. "I've always felt inspired by the catalog's mission to encourage subscribers to grow their own produce at home."
Alexander Spacher
By Nancy Castaldo
Wheat, maize, rice ... repeat. Those three starchy plants provide about half of all the calories we consume. What's more, of the 12,000 plant species that can be used for human food, only about 150 are cultivated. And that heavy reliance on a limited number of crops poses a serious risk when it comes to our food security. We can look back to the devastation of the Irish potato famine to see the importance of crop diversity. A million people died because a blight killed just one species of potato—the Irish lumper.
Bt cotton. Abhishek Srivastava / Flickr / CC BY 2.0
In an another legal blow to Monsanto, India's Supreme Court on Monday refused to stay the Delhi High Court's ruling that the seed giant cannot claim patents for Bollgard and Bollgard II, its genetically modified cotton seeds, in the country.
Monsanto's chief technology officer Robert Fraley, who just announced that he and other top executives are stepping down from the company after Bayer AG's multi-billion dollar takeover closes, lamented the news.
Nonprofits around the country are working to ensure access to heirloom, open-pollinated seeds for generations to come. Mazzam / Shutterstock
Once the work of public researchers, plant breeding is now dominated by a handful of massive corporations, but there are still a variety of nonprofit organizations working to preserve biodiversity and ensure access to heirloom, open-pollinated seeds for generations to come. Here is a roundup of our favorites, including a few that sell seeds in order to raise funds—so you can support a good cause while doing your spring seed shopping.
Nestled in the Svalbard archipelago lies a small unassuming-yet-sturdy building housing the world's largest collection of crop diversity. Crop Trust
The Svalbard Global Seed Vault in the Arctic Circle—also known as the "doomsday vault" safeguarding the world's most diverse collection of seeds—now holds 1,059,646 unique crop varieties after receiving more than 70,000 samples on Monday.
Depositors from 23 seed banks around the world braved sub-zero temperatures to deliver duplicate seeds of vital staples such as rice, wheat and maize; black-eyed pea, a major protein source in Africa and South Asia; and samples of sorghum, pearl millet and pigeon pea. Several lesser-known crops such as the Estonian onion potato and the Bambara groundnut, a drought-tolerant crop being developed in Africa, also made the journey.
Nestled in the Svalbard archipelago lies a small unassuming-yet-sturdy building created to last forever. While it may look minimal, this building is one of the most important in the world because it holds the key to continual human survival. It houses the world's largest—and most secure—collection of crop diversity. Photo credit: Crop Trust / GoPro
A major seed deposit critical to ensuring global food security was made to the Svalbard Global Seed Vault in the Arctic Circle on Wednesday.

Despite a backdrop of geopolitical volatility, nearly 50,000 samples of seeds from seed collections in Benin, India, Pakistan, Lebanon, Morocco, the Netherlands, the U.S, Mexico, Bosnia and Herzegovina, Belarus and the U.K have traveled to the vault on the Svalbard archipelago between mainland Norway and the North Pole on Wednesday for long-term safekeeping.
The Crop Trust
The preparation and shipment of seeds to the facility has been funded in-part by the Crop Trust, the only organization working worldwide to create, fund and manage an efficient and effective global system of seed collections.

The Svalbard Global Seed Vault, the world's largest collection of agricultural biodiversity, is a safe and secure vault supported by the Crop Trust which can store up to 4.5 million samples of crops from all over the world. By preserving duplicate samples of seeds held in gene banks worldwide, the vault provides a "fail safe" insurance against loss of crop diversity caused by climate change, natural disaster or war.
"Today's [Wednesday] seed deposit at Svalbard supported by the Crop Trust shows that despite political and economic differences in other arenas, collective efforts to conserve crop diversity and produce a global food supply for tomorrow continue to be strong," Marie Haga, executive director of the Crop Trust, said when speaking from the Svalbard Global Seed Vault.
"Together, the nations that have deposited their seed collections account for over a quarter of the world's population. Nearly every country has agreed on the importance on conserving crop diversity through Target 2.5 of the United Nations Sustainable Development Goals to conserve agricultural diversity in seed collections. Crop diversity is a fundamental foundation for the end of hunger."
To support the Crop Trust's critical work at Svalbard and gene banks around the world, GoPro for a Cause, GoPro's program dedicated to impact storytelling for non-profit organizations, launched a fundraising initiative and short documentary Wednesday to help the Svalbard Seed Vault ensure ongoing crop conservation.
"We're thrilled to support the Crop Trust's efforts at Svalbard Seed Vault with the launch of GoPro's short documentary that offers a unique, first-person perspective on the Svalbard Global Seed Vault and its mission," Erica Stanulis, director of Global Corporate Social Responsibility at GoPro, said.
Our production team has spent more than a year filming, editing and interviewing the team and we're thrilled that the Crop Trust will use this film to share their story with more people.
The Crop Trust provides crucial funding and training for routine gene bank operations, such as quality and information management. Without this basic support for diverse varieties of food crops—like the ones that travel to Svalbard—the future of the world's global food supply is at risk.
The Crop Trust's funding allows millions of plant genetic resources to be recorded and ultimately shared and used around the world to improve agricultural production and prevent loss of crop diversity in the face of natural disasters, climate change and war.
The Crop Trust
A case in point is the work of the International Center for Agriculture Research in the Dry Areas (ICARDA) previously located in Syria. When fighting struck Aleppo, ICARDA requested its duplicate seeds stored in Svalbard were withdrawn so it could continue its multiplication and breeding efforts in the safer locations of Morocco and Lebanon. Having successfully achieved this through the Crop Trust's support, a portion of the seeds withdrawn in 2015 returned to Svalbard Wednesday.

"Collaboration between the Norwegian government, NordGen, the Crop Trust, CGIAR and ICARDA shows what is possible when international partners come together to find solutions to pressing regional and global challenges," Aly Abousabaa, director general of ICARDA, said. "We are demonstrating today [Wednesday] that we can rely on our gene banks and their safety duplications, despite adverse circumstances, so we can get one step closer to a food secure world."

Seed samples for some of the world's most vital food sources like the potato, sorghum, rice, barley, chickpea, lentil and wheat will be deposited at Svalbard in the coming days, bringing the total number of seed samples at the facility to 930,821.
Several U.S. state attorneys general will reportedly join the federal antitrust investigations of the pending multibillion dollar deals between DuPont and Dow Chemical Co and Bayer AG and Monsanto Co, respectively.
An online petition to EU Commissioner for Competition: Margrethe Vestager, and Head of the antitrust Authority in the U.S. Department of Justice to block the Bayer-Monsanto mega-mergerSumOfUs
Consolidation of these four already massive companies into two juggernauts—not to mention ChemChina's $43 billion planned combination with chemical and seeds company Syngenta that cleared U.S. scrutiny in August—will completely reshape the global seed and pesticide markets. If the deals are approved, Dow Chemical and DuPont will create one of the largest chemical makers in the U.S, while Bayer and Monsanto will form the largest seed and pesticide company in the world.
Reuters reports that about seven states, including California, have joined the probe of Dow's planned merger with DuPont that would create a $130 billion chemical behemoth. A separate group of state attorneys general have also joined the Bayer-Monsanto investigation. The states are reportedly concerned that companies will increase pesticide and herbicide prices for farmers, and will have less incentive to compete and introduce better and cheaper products.
Critics ask, who will hold these agri-tech giants accountable if the deals close? These mega-deals are especially daunting in a time when U.S. farmers are seeing their incomes falling from slumping crop prices.
According to Reuters, the state attorneys general will be able to supply information on how the mergers would affect their jurisdictions and conduct joint calls to gather data from the companies and its critics and supporters of the deals.

"The involvement of the state attorneys general increases scrutiny of the mega deals and will complicate what are already expected to be tough and lengthy reviews by U.S. antitrust enforcers," Reuters wrote.

Consumer groups have also expressed fears that "farmers get paid less for their crops, more pesticides are used and there are fewer options for consumers at the grocery store," as Wenonah Hauter, the executive director of Food & Water Watch, told EcoWatch after the announcement of Bayer's $66 billion acquisition of Monsanto in September.
The state attorneys general will reportedly investigate DuPont's Altacor and Dow's Intrepid, two chemically different but overlapping insecticides applied on high-value crops such as almonds, pistachios, grapes and apples.
Another concern is Bayer and Monsanto's overlapping cotton seeds. Bayer licenses genetic traits that make seeds resistant to the herbicide Liberty, while Monsanto licenses traits that make seeds resistant to its herbicide Roundup.
Monsanto and Bayer control the two top cotton seed brands in the U.S., respectively, the St. Louis Dispatch reported. That's about 70 percent of all cotton acreage in the country.
"One of the worst things you could do is to link Liberty and Roundup in the same company," Peter Carstensen, a law professor at the University of Wisconsin and leading agricultural antitrust expert, told the Dispatch. "There's no incentive for somebody to develop a third alternative."
DuPont and Dow told Reuters in separate statements they expected to win approval for their deal. Bayer said, it's looking forward to "working diligently with regulators to ensure a successful close." Monsanto did not comment.
Organic seed should be free of genetically engineered (GE) DNA, because organic regulations prohibit genetic engineering. Unfortunately, organic crops are threatened by inadvertent contamination from GE crops. In response to the threat, the Organic Seed Growers and Trade Association (OSGATA) published a workbook, Protecting Organic Seed Integrity: The Organic Farmer's Handbook to GE Avoidance and Testing.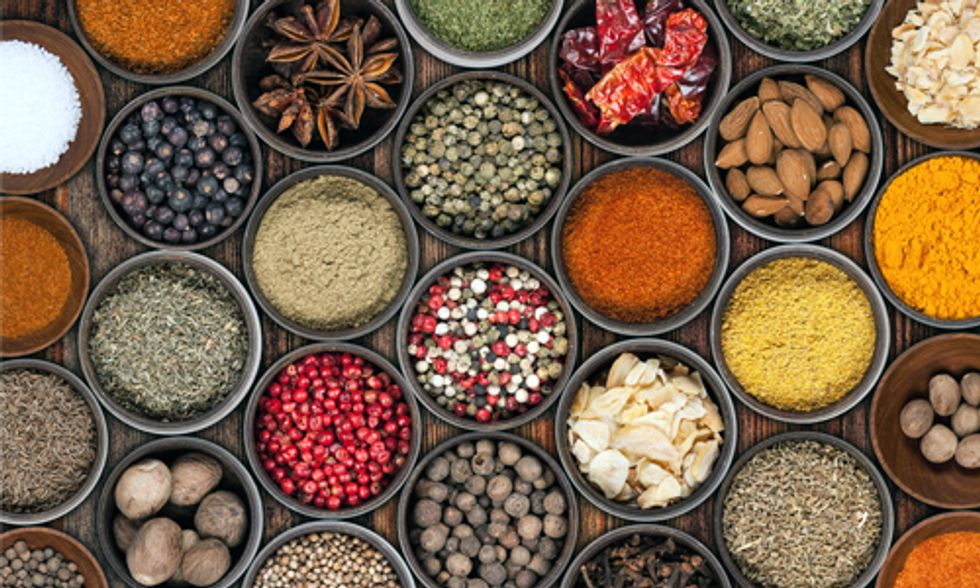 Photo credit: Shutterstock
Although the workbook itself is geared primarily to seed growers, the integrity of our seed supply is important to all of us. Contamination of seed planted by organic farmers will result in GE DNA in organic food and feed. This is an economic loss for the farmer, because buyers may refuse to purchase contaminated seed. Wide-scale contamination of our seed supply can destroy the genetic purity of seed varieties used by organic farmers. The workbook claims "OSGATA's membership believes that contamination of organic seed by GE seed constitutes irreparable harm to the organic seed industry by undermining the integrity of organic seed."
How do crops become contaminated?
There are many ways that GE DNA can find its way into other crops. During the growing season, pollen from a GE crop can travel long distances and pollinate organic crops. To help prevent this, some seed companies require seed crops to be at least 2 miles from any corn plantings, to ensure purity of the seed. Gene flow can occur as seeds are dispersed to new areas by wind, water, and animals. Another important source of GE contamination is through seed mixing. This can occur in the equipment used during planting and harvest, or during transport and storage of the harvested crop.
Why is contamination a threat?
The spread of GE DNA can happen quickly. Within a year of the release of GE alfalfa, contamination was found in the non-GE plantings of alfalfa.
Possible sources of GE contamination can be difficult to identify. For example, test plots of unapproved GE crops can be a source of unknown and unsuspected GE DNA. Before crops are deregulated and commercialized, they are field tested at undisclosed locations. More than 8,000 field trials have been planted, throughout the U.S., often near seed producing areas. Farmers may have no idea that a new experimental crop is being tested near their farm.
If genetic contamination from test plots does occur, it may be impossible to detect. Testing for GE crops is based on detecting the novel DNA that has been inserted, or the proteins made from that DNA. Testing laboratories can use DNA sequences of the approved, deregulated crops, but they do not have access to the DNA sequences of unapproved varieties being grown in field tests. Since laboratories can only test for known DNA sequences, they may be unable to detect contamination that occurs from crops in test plots. Since the location of the test plots is secret, farmers may not even be aware of the need to test. Contamination can become widespread before it is detected.
All crops are at risk of contamination, but seed crops are particularly at risk, because the GE DNA in the seed will carry over to the food crop as well. After GE crops are commercialized, they may be grown anywhere, even near seed crops, and farmers who grow them are not required to notify their neighbors.
How can risk be mitigated?
Growers of organic seed crops are taking a pro-active stance to prevent contamination. They are educating themselves about prevention methods, implementing management practices, and testing their own seed crops. The National Organic Standards Board has discussed seed purity, and plans to continue working on it.
Consumers can support these efforts by purchasing organic food and garden seeds. This is particularly important for corn, canola (and canola oil), soybeans, beets (and beet sugar), and squash.
Farmers and consumers depend on the integrity of organic seed stocks. Without action, organic seed stocks could be permanently contaminated with GE DNA.