This website uses cookies to ensure you get the best experience while browsing it. By clicking 'Got It' you're accepting these terms.

skynesher / E+ / Getty Images
The newly elected mayor of England's northernmost region wants to put a UN-accredited climate change teacher in every state funded primary and secondary school, making his region the first in the world to do so, as the London Economic reported.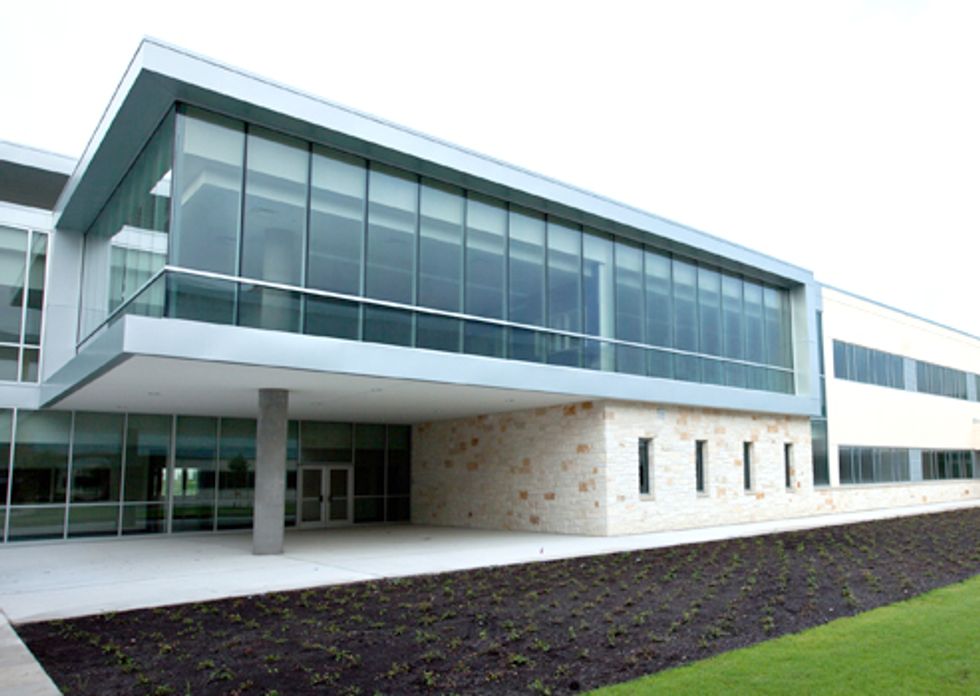 The Center for Green Schools at the U.S. Green Building Council (USGBC) and the McGraw-Hill Research Foundation released a new white paper on Feb. 27 titled, The Impact of School Buildings on Student Health and Learning: A Call for Research, at the second annual Green Schools National Conference in Denver, Colo., a conference dedicated to growing green schools across the nation.
The new white paper, co-authored by Lindsay Baker, a researcher and Ph.D. candidate at University of California, Berkeley (on behalf of the Center for Green Schools at USGBC) and Harvey Bernstein, vice president of Industry Insights & Alliances for McGraw-Hill Construction, part of The McGraw-Hill Companies, sheds light on the critical need for research around how the school building-through design, maintenance and operations-impacts the health and performance of the students in those buildings.
"We looked at what students experience in their classroom environments and linked that to six types of experiences-how students hear, breathe, see, feel, move, think and learn," said Harvey Bernstein, vice president of Industry Insights & Alliances for McGraw-Hill Construction. "There are ways that we can design new schools, and invest in improving existing ones, to help improve a child's experience and enable that child to learn, and feel better."
The paper explored research from two perspectives—how the built environment can impact a child's experience in the classroom, and how different stakeholders could play an important role in bringing more research on green schools to light.
Schools are a critical part of our society. They are where our children spend their time, where they learn and where they play, and schools make up the largest area of construction spending. This white paper demonstrates what stakeholders-from teachers to parents to government agencies and more can do to improve the student learning environments of the future-making a case to use those dollars of construction spending to create the best environments. To date, there are more than 2,300 green schools across the nation that are participating in the USGBC's LEED green building program.
"With so many of our country's schools in disrepair, it is critical to highlight the importance of providing our children with healthier, more sustainable educational environments that enhance learning," said Rachel Gutter, director of the Center for Green Schools at the U.S. Green Building Council. "This paper highlights studies that present clear evidence that the way we build and maintain schools affects how students and teachers breathe, hear, see and learn. At the Center, we're working with partners around the country to facilitate future research that will help us to improve our nation's schools and the well-being of the students who attend them."
The white paper can be found at The McGraw-Hill Research Foundation.
For more information, click here.
—————
The U.S. Green Building Council (USGBC) is committed to a prosperous and sustainable future through cost-efficient and energy-saving green buildings. USGBC works toward its mission of market transformation through its LEED green building certification program, robust educational offerings, a nationwide network of chapters and affiliates, the annual Greenbuild International Conference & Expo, and advocacy in support of public policy that encourages and enables green buildings and communities.
The Center for Green Schools at the U.S. Green Building Council (USGBC) is how USGBC is making sure every student has the opportunity to attend a green school within this generation. From the kindergartner entering the classroom, to the Ph.D. student performing research in a lab, the Center provides the resources and support to elevate dialogue, accelerate policy and institute innovation toward green schools and campuses. High-performing schools result in high-performing students, and the Center works directly with staff, teachers, faculty, students, administrators, elected officials and communities to drive the transformation of all schools into sustainable places to live and learn, work and play.
The Foundation was established with the support of The McGraw-Hill Companies and is a Section 501(c)(3) organization.
EcoWatch Daily Newsletter