An increasing number of U.S. school districts are participating in Farm to School programs, reflecting the growing popularity of local foods.
Farm to School participants implement healthy, nutritious school meals incorporating local food products and school gardens as well as lessons in health, nutrition, food and agriculture. Activities can include school gardens, student field trips to farms, farmer visits to schools, farm to school concepts integrated into school curriculum and cafeteria food coaches encouraging kids to eat healthy and local foods.
The program began in the late 1990s with a few pilot projects in two states. The National Farm to School Network reported recently that 3,812 school districts serving nearly 21 million students in all 50 states had Farm to School programs, compared to 400 school districts in 22 states just nine years ago.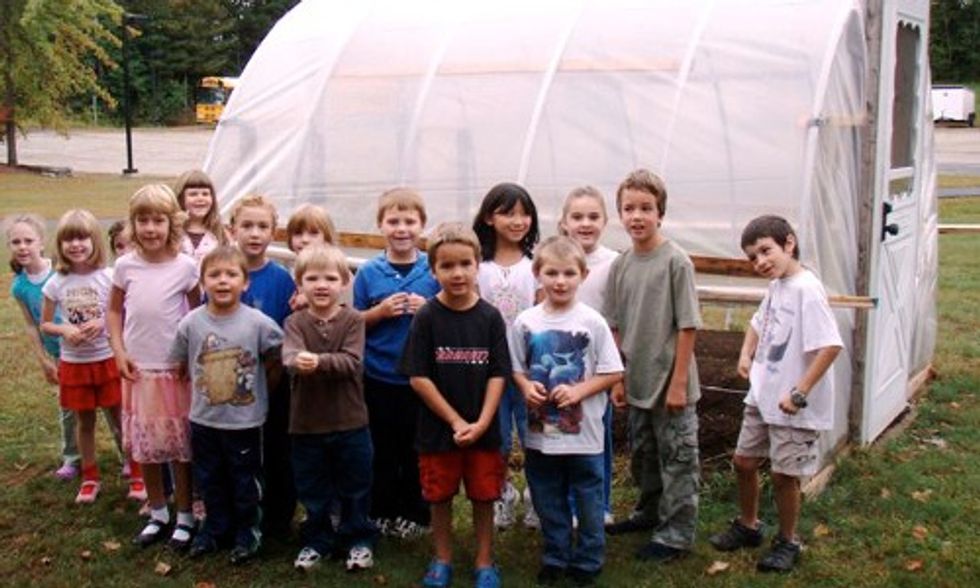 The numbers are based on a recent census of Farm to School activities by the U.S. Department of Agriculture (USDA), its first ever. The USDA has a searchable database where you can find programs in your state or search by school district.
The strongest showing of school district participation in Farm to School activities was found on the east coast—in particular, the Mid-Atlantic and New England regions. Nine states—Maine, New Hampshire, Vermont, Massachusetts, Rhode Island, Maryland, Delaware, North Carolina and Hawaii—reported having more than 75 percent of school district respondents engaged in Farm to School activities. Twenty-two states, as well as the District of Columbia, reported having more than 50 percent of its school districts participating in Farm to School activities. 
As a result of an National Sustainable Agricultural Coalition (NSAC) campaign, the USDA received $40 million in mandatory funding ($5 million a year for eight years) through the Healthy, Hunger Free Kids Act of 2010 to provide grants to help schools develop or improve existing Farm to School activities. In addition to providing grants, the USDA Farm to School program also supports participating school districts with research, training and technical assistance.
The increase in Farm to School programs has multiple benefits, USDA Secretary Tom Vilsack said in a recent press release. "We know that when students have experiences such as tending a school garden or visiting a farm they'll be more likely to make healthy choices in the cafeteria. We also know that when schools invest their food dollars in their local communities, all of agriculture benefits—including local farmers, ranchers, fishermen, food processors and manufacturers," he said.
School district investment in local food products during the 2011-2012 school year was about $354.6 million out of the estimated $2.5 billion that was spent on school food.
"Studies show that the economic multiplier effect of buying from local businesses can be between two and three times higher than from non-local businesses," said Kevin Concannon, USDA Under Secretary for Food, Nutrition and Consumer Services.
The increased availability of local and healthy foods and the educational experiences offered by Farm to School programs can have lasting impacts on children's health—improving eating habits and leading to "positive steps forward in the fight against childhood obesity," program leaders said.
As the House and Senate farm bill conferees finalize a new five-year farm bill, two farm to school issues remain under discussion. The House farm bill contains two farm to school pilot programs—one for the USDA Foods program and one for the Department of Defense "Fresh" program. Both would promote experimentation and evaluation of innovative approaches to local food procurement for school meals.
NSAC strongly supports both sets of pilot projects and is encouraging the farm bill conference to adopt both of those House-passed provisions in the final bill.

EcoWatch Daily Newsletter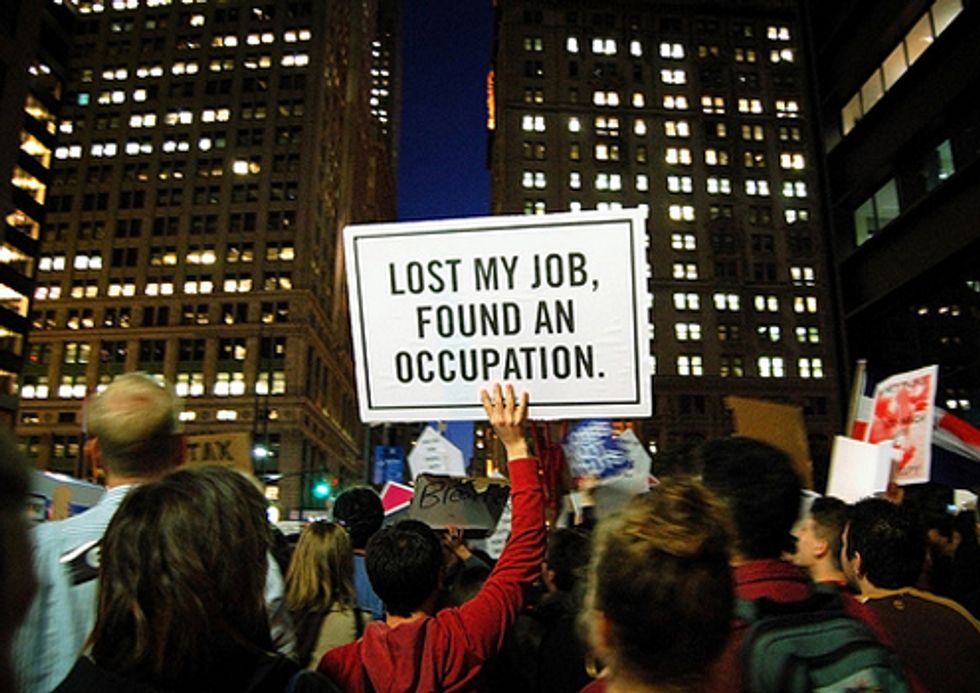 By Michele Simon
Given all the defeats and set-backs this year due to powerful food industry lobbying, the good food movement should by now be collectively shouting—I am mad as hell and I'm not going to take it anymore.
If you feel that way, I have two words of advice—get political.
I don't mean to ignore the very real successes—increases in farmers markets, innovative and inspiring programs such as Food Corps, and an increasingly diverse food justice movement, just to name a few. But lately, at least when it comes to kids' and junk food, we've been getting our butts kicked.
And it's not just because corporations have more money to lobby—of course they do. It's that too often, we're not even in the game. Or, we tend to give up too easily. While I know many food justice advocates who understand this is a political fight over control of the food system, sadly I cannot say the same thing about some of my public health colleagues. Too many nonprofits, foundations and professionals are playing it safe, afraid to take on the harder fights.
A politician from Maine I interviewed for my book was complaining to me about how food industry lobbyists were in his state capital every single day, while public health sent the occasional volunteer. His sage advice to us advocates—"You may be out-gunned, but you have to bring a gun."
Moreover, many groups have shown that you don't always even need a bigger gun. The small but impressive organization, Campaign for a Commercial-Free Childhood, proved that this summer when it won an important victory against Scholastic regarding its corporate-sponsored materials. How did they do it? A combination of smart campaigning and effective media. Not by playing nice.
Many public health folks I know are more comfortable with research and data than politics and lobbying. But if we are to make real progress, that has to change. Back in May, after a series of defeats, my colleague Nancy Huehnergarth wrote a great call-to-action. She noted how public health advocates and its funders are "very genteel" and that when industry lobbying beats us back, advocates just want more science, believing that the new data "will finally convince policymakers and the public to take action." But it doesn't work that way, as she explains:
The reality is that when going up against deep-pocketed, no-holds barred opponents like Big Food, Big Beverage and Big Agriculture, public health's focus on science and evidence is easily trumped by money and messaging. If public health advocates don't start rolling up their sleeves and using some of the same tactics used by industry, progress in this fight to create a safe, healthy, sustainable food system is going to move very slowly.
Now for some good news. We are already seeing positive signs that indeed, the food movement is getting more political. Recent defeats are helping to mobilize people even more, as folks realize the food industry is not playing nice, so we can't either. Here then, are just a few signs of hope for 2012:
1) The growing political movement opposing genetically-engineered foods, which includes a huge Just Label It campaign with an impressive list of supporters. Stay tuned also for the 2012 ballot initiative in California to label GMOs.
2) Powerful nonprofit organizations (who don't shy away from politics) getting involved for the first time in nutrition policy. For example, the Environmental Working Group's (EWG) recent report on sugary cereals called out the utter failure of Big Food's voluntary nutrition guidelines on marketing to children. Given EWG's one million-plus supporters, I can't wait to see where they go with this issue in 2012.
3) Increasing coverage in mainstream media that food industry marketing (and not just personal responsibility) bears much of the blame for the nation's public health crisis. Examples include a front page story in a recent Sunday edition of the San Francisco Chronicle and Mark Bittman's weekly Opinionator column in the New York Times, which is consistently smart and hard-hitting.
4) Speaking of media, as traditional investigative journalism outlets have become more scarce, a new breed of reporters may be born from an innovative project just launched in November—Food and Environmental Reporting Network. Its mission is to "produce investigative journalism on the subjects of food, agriculture, and environmental health in partnership with local and national media outlets." Judging from its first in-depth report on dairy CAFOs (concentrated animal feeding operations) in New Mexico, I am looking forward to more in 2012.
5) Finally, the Occupy movement, while still very young, has already inspired a number of food politics offshoots. As I wrote after Food Day, several others have penned calls to action showing the deep connections between corporate control of the food supply and economic injustice. (If you read just one, Tom Philpott's Foodies, Get Thee to Occupy Wall Street should convince you.) Also, the amazing grassroots organization Food Democracy Now (based in Iowa) recently organized an "Occupy Wall Street Farmers' March" to bring the message that family farmers are also the 99 percent. (Read organizer Dave Murphy's moving account of the successful event and watch the videos of the passionate speakers.)
There are many other amazing groups, farmers and eaters organizing all over the country (and the world) to take back our food supply from corporate profiteers. We've got plenty of challenges ahead, with the farm bill up for renewal and more school food nutrition standards to fight for, just for starters. I am hopeful that next year we will see the food movement get even more political. I just hope I can also say, by the end of 2012, that it was the year more of my public health colleagues joined in.
For more information, click here.
boonchai wedmakawand / Moment / Getty Images
Delta-8 THC is a cannabis product that has become a bestseller over the past few months, as many consumers find they can legally purchase it from CBD retailers. Its proponents say that Delta-8 THC will give you a nice little buzz, minus some of the more intense feelings (including paranoia) that are sometimes associated with marijuana.

Delta-8 THC is being marketed as a legal option for consumers who either don't live in a state with legal cannabis, or are a little apprehensive about how traditional psychoactive THC products will affect them. But is it all it's cracked up to be? Let's take a closer look, exploring what Delta-8 THC is, how it differs from other THC products, and whether it's actually legal for use.
<h2>What is Delta-8 THC?</h2><p>To better understand <a href="https://www.nytimes.com/2021/02/27/health/marijuana-hemp-delta-8-thc.html" target="_blank">Delta-8 THC</a>, it helps to cover some basics about THC and cannabis.</p><p>Cannabis plants come chock full of different <a href="https://www.nccih.nih.gov/health/cannabis-marijuana-and-cannabinoids-what-you-need-to-know" rel="noopener noreferrer" target="_blank"><em>cannabinoids</em></a>. These are naturally-occuring chemical compounds that bind with receptors throughout your body. They can offer a wide range of mental, emotional, and physical effects; indeed, the healing and therapeutic properties marijuana or <a data-linked-post="2648563694" href="https://www.ecowatch.com/strongest-cbd-oil-2648563694.html" target="_blank">CBD products</a> offer can be attributed to cannabinoids.</p><p>One of the most common cannabinoids is what's known as Delta-9 THC. Simply put, this is the part of marijuana that gets you "high." It's worth noting that Delta-9 THC remains illegal in many states, except for in the most minute doses, and is still illegal at the federal level. CBD products are made with trace amounts of THC, ensuring that consumers can enjoy positive health effects in a perfectly legal way, without the risk of getting high.</p><p>On a chemical level, <a href="https://www.nytimes.com/2021/02/27/health/marijuana-hemp-delta-8-thc.html" rel="noopener noreferrer" target="_blank">Delta-8 THC</a> is not too different from Delta-9 THC; the distinction comes down to just a few molecules. But those molecules make a big practical impact: Delta-8 THC will give you a buzz, but the psychoactive effects are considerably milder than with Delta-9 THC.</p><p>More specifically, many cannabis enthusiasts report that Delta-8 THC helps them feel good but also leaves them relatively clear-headed; and, it doesn't produce the anxiety or jitteriness that often characterize a Delta-9 THC high.</p><p>Additionally, because of the way the law is written regarding Delta-9 THC, some CBD companies now sell Delta-8 THC products in places where traditional cannabis is still illegal.</p><h2>What's the Difference Between Delta-9 THC and Delta-8 THC?</h2><p>Here are the primary differences to note between Delta-9 and Delta-8 THC:</p><ul class="ee-ul"><li>Delta-9 THC is the primary psychoactive ingredient found in marijuana. In other words, it's the part that gets you high.</li><li>Though some states have found workarounds, Delta-9 THC is still illegal under federal law.</li><li>Delta-8 THC is also found in the cannabis plant, though it's not quite as powerful or as well-known. </li><li>Delta-8 THC is milder in its psychoactive effects. And, it's not <em>technically </em>illegal under current law.</li></ul><p>These are just a few of the key distinctions to keep in mind. Delta-8 THC is popular among consumers who want a smoother high, and don't want to violate federal law.</p><h2>Is Delta-8 THC Legal?</h2><p>We noted that Delta-8 THC is not <em>technically </em>illegal. Here, we need to get into some of the nuanced legal considerations that surround this substance.</p><p>First of all, there are plenty of cannabis companies that actively promote Delta-8 THC as a legal way to get high. Again, that's technically true, but is still a point of debate for some.</p><p>For one thing, it's not explicitly listed as an illegal substance. While federal laws, and some state laws, specifically ban Delta-9 THC, Delta-8 THC is never mentioned. More to the point, though, many proponents will cite the<a href="https://www.usda.gov/farmbill" rel="noopener noreferrer" target="_blank"> 2018 Farm Bill</a>. This law legalized several industrial hemp products on a national level, including CBD.</p><p>The Farm Bill also includes some fairly nuanced positions regarding THC. In summary, the law says that hemp and cannabis-derived products are legal so long as they contain less than 0.3 percent Delta-9 THC.</p><p>With that said, some lawyers contend that Delta-8's heyday may soon come to an end. That's because the Farm Bill clears it only so long as it's derived directly from hemp; most of the Delta-8 THC products sold today aren't made from hemp, but rather from synthetically-altered CBD.</p><p>Some of these issues are a little fuzzy, and <a href="https://www.rollingstone.com/culture/culture-features/delta-8-thc-legal-weed-explained-1113859/" rel="noopener noreferrer" target="_blank">the legal future of Delta-8 THC</a> remains a little uncertain. For now, though, many experts would argue that it is legal to purchase.</p><h2>What Kinds of Delta-8 THC Products Are Available?</h2><p><em>Each product featured here has been independently selected by the writer. If you make a purchase using the links included, we may earn commission.</em></p><p>If you're looking to try Delta-8 THC products, you'll certainly find plenty of different products. Dispensaries and legal cannabis stores currently have a trove of products that use this cannabinoid. Some examples include:</p><ul class="ee-ul"><li>Vape cartridges, tinctures, and capsules.</li><li>Beverages made with Delta-8 THC, including some seltzers.</li><li>Edibles, including Delta-8 THC gummy bears, chocolate bars, and more.</li></ul><p>The cannabis industry has really been running with Delta-8 THC, finding creative ways to bring it to market. And chances are, even more products will be springing up in the weeks and months to come. </p><p>It's very important to note that you should only purchase Delta-8 THC products from reputable brands and established cannabis retailers. We do not recommend purchasing any products that contain Delta-8 THC from gas stations or vape shops. If you are looking for a reputable place to explore these products, here are a few brands that we trust and recommend:</p>
<img class="rm-lazyloadable-image rm-shortcode" type="lazy-image" data-runner-src="https://assets.rebelmouse.io/eyJhbGciOiJIUzI1NiIsInR5cCI6IkpXVCJ9.eyJpbWFnZSI6Imh0dHBzOi8vYXNzZXRzLnJibC5tcy8yNjAzNjAyMy9vcmlnaW4uanBnIiwiZXhwaXJlc19hdCI6MTYzMTMxMjAyNX0.wRpb_E9ZFZFNgkYsYh6cleNbTezo16rUeTmifcP_yCk/img.jpg?width=980" id="60683" width="400" height="400" data-rm-shortcode-id="32630bf41fd6909a232194b540c570eb" data-rm-shortcode-name="rebelmouse-image" />
nuleafnaturals.com
<p><a href="https://nuleafnaturals.com/product/full-spectrum-delta-8-thc-oil-30mg-ml/" target="_blank" rel="noopener noreferrer">NuLeaf Naturals Full Spectrum Delta 8 THC Oil</a> is made from organic hemp and organic virgin hemp seed extract. It's available in a 150 mg bottle and a 450 mg bottle, which both provide 15 mg of Delta 8 THC per serving. This formula is also available in a soft gel.</p>
<img class="rm-lazyloadable-image rm-shortcode" type="lazy-image" data-runner-src="https://assets.rebelmouse.io/eyJhbGciOiJIUzI1NiIsInR5cCI6IkpXVCJ9.eyJpbWFnZSI6Imh0dHBzOi8vYXNzZXRzLnJibC5tcy8yNjAzNjE2Ni9vcmlnaW4uanBnIiwiZXhwaXJlc19hdCI6MTY2OTcwNTgzM30.opm4l5-rSqV1HfvrbVE16EEVZvqxI42xgqnsQfL9p2M/img.jpg?width=980" id="2c749" width="400" height="400" data-rm-shortcode-id="a678e76d8cd5e13bae95d9c3ae664b85" data-rm-shortcode-name="rebelmouse-image" />
botanyfarms.com
<p>The <a href="https://www.botanyfarms.com/product/delta-10-thc-vape-cartridge/?aff=14" target="_blank">Botany Farms Delta-10 THC Vape Cartridge</a> actually contains both Delta-10 and Delta-8 THC.This is designed to provide the desired effects of Delta-8 THC but without the drowsiness. They also offer a vape cartridge with a 1:1 concentration of <a href="https://www.botanyfarms.com/product/delta-10-delta-8-thc-vape-cartridge/?aff=14" target="_blank">Delta-8 THC</a> and Delta-10 THC. Note that while vape products can be used to aid in smoking cessation, we do not recommend vaping or smoking because of the negative health effects they can cause.</p>
<h2>What are the Pros and Cons of Delta-8 THC?</h2><p>As you consider whether Delta-8 THC is worth your time, it may be helpful to weigh the pros against the cons.</p><p><strong>Pros</strong></p><p>Let's start with some of the positives:</p><ul class="ee-ul"><li>Delta-8 THC does have psychoactive effects, but it's a milder effect than with traditional Delta-9 THC.</li><li>Delta-8 THC is currently legal and widely accessible in multiple states.</li><li>There are a wide number of products that use Delta-8 THC.</li></ul><p><strong>Cons</strong></p><p>Now, a few of the downsides.</p><ul class="ee-ul"><li>Delta-8 THC isn't quite as commonplace as other cannabis products, including CBD, and some of the options on the market are expensive.</li><li>While this substance is technically legal, there are plenty of uncertainties over its legal future. It's something you want to keep in mind.</li><li>As a relatively new product, Delta-8 THC products are not regulated by the FDA and there is not independent testing in place to verify that it is safe or pure.</li></ul><p>As with any cannabis product, Delta-8 THC has its pros and cons. As you seek the cannabis product that's best for you, it's largely a matter of personal preference.</p><p>Also note that smoking, vaping, or otherwise imbibing any kind of cannabis-related product can carry some medical risks and negative health consequences. If you have any specific concerns, we recommend consulting with your doctor before you try any Delta-8 THC product.</p><p><em><strong>Josh Hurst </strong></em><em>is a journalist, critic, and essayist. He lives in Knoxville, TN, with his wife and three sons. He covers natural health, nutrition, supplements, and clean energy. His writing has appeared in Health, Shape, and Remedy Review.</em></p>