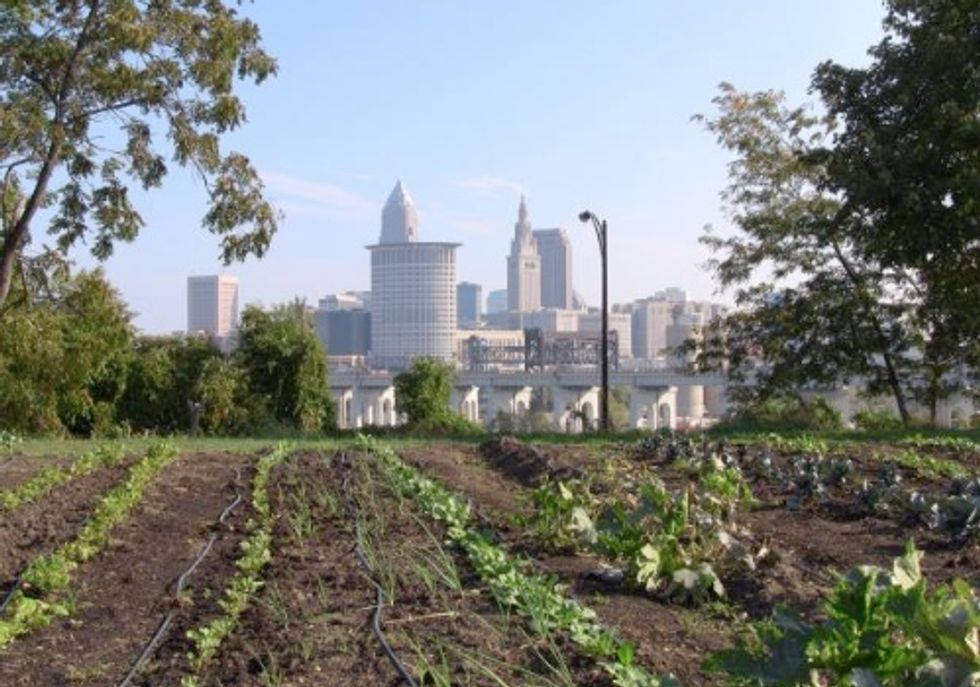 WHAT: Year of Local Food kick-off event
WHEN: Jan. 20, 11 a.m. -  2 p.m.
WHERE: Cleveland City Hall Rotunda, 601 Lakeside Ave., Cleveland, Ohio 44114
The Sustainable Cleveland 2019 (SC2019) initiative kicks off the 2012 Year of Local Food with a celebration at Cleveland City Hall. This event is free, open to the public, appropriate for all ages and will give people the opportunity to engage with local vendors, businesses and farmers. There will be informational tables set up for people to learn how to access local food and a variety of healthy local foods will also be available to sample and purchase.
Sustainable Cleveland 2019 is a ten-year initiative that engages people to work together to design and develop a thriving and resilient Cleveland region that leverages its assets to build economic, social and environmental well-being for all residents.
Individuals that represent farmers' markets, community supported agriculture (CSA) collectives or organizations that connect residents to local food, can host exhibition tables at the event for free.
Please note, you must bring photo identification to enter the City Hall Rotunda.
For more information on the event, click here or email Philena Seldon at Cleveland Office of Sustainability. To register for a table, click here. For more information on SC2019, click here. 
EcoWatch Daily Newsletter
Bringing your own reusable grocery bags when you go shopping is one of the easiest ways to cut down on your plastic consumption — according to the UN Environment Program, up to 5 trillion single-use plastic bags are used globally each year.
The most sustainable option is to use a bag you already have, whether it's an old tote or a laundry basket (
thank TikTok for that idea
). You can also
make your own
reusable grocery bags out of T-shirts. But if you'd rather purchase designated reusable grocery bags, here are our recommendations.
<div class="redactor-editor" dir="ltr" placeholder="Start writing..." spellcheck="false"><p><em>Each product featured here has been independently selected by the writer. If you make a purchase using the links included, we may earn commission.</em></p></div>