Michael Leonardi
The Davis Besse nuclear generating station in Oak Harbor, OH, on the western shore of Lake Erie is back in the cross hairs after last weeks announcement that the crippled San Onofre nuclear power plant in southern California will remain permanently shut down and be decommissioned. The decision by Southern California Edison came 17 months after major problems with its replacement generators caused a crack in piping and a release of radioactive steam into the environment. A broad based coalition of citizen's groups, governmental officials and environmental organizations waged an epic battle to keep this threat to the Pacific Ocean and the southwestern U.S. permanently shut down.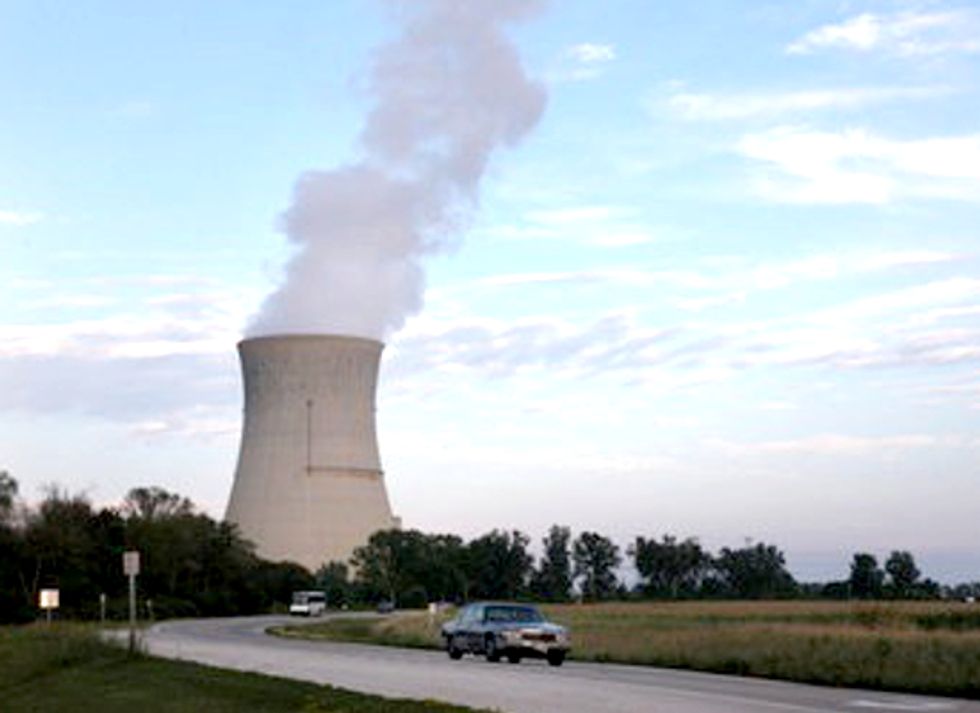 The San Onofre victory has bolstered a coalition of citizen's groups working to shutter the Davis Besse nuclear plant while the plant's owner and operator, First Energy, is planning to replace the plant's steam generators in 2014. Davis Besse has come closer to a catastrophic accident on the shores of the Great Lakes more times than any other reactor in the country. More recently it has been discovered that the shield building that houses the reactor containment structure is riddled with extensive cracking.
The main impetus cited for the closure of San Onofre was the Atomic Safety Licensing Board's decision to hold full public hearings on the license amendment granted for replacement of the generators at plant. The decision to hold these hearings came after national environmental organization Friends of the Earth intervened to call for this important skipped step in public transparency.
"The steam generator disaster at San Onofre, and public attempt to avoid similar bungling at Davis Besse, stem directly from the NRC's [Nuclear Regulatory Commission] 24 year campaign to deregulate the industry," said Terry Lodge, attorney for the coalition of intervenors calling for a public hearing on the replacement of steam generators at Davis Besse.
"At San Onofre and Davis Besse the NRC relied on the utility's self-reporting as to whether there is anything significant about this very major feat of building and installing technologically different pieces of equipment. There has been a fiasco in three out of the last three steam generator replacements. 'Cross my heart and hope to die' regulation is totally unacceptable when it comes to nuclear energy," Lodge concluded.
Arnie Gundersen, chief engineer at Fairewinds Associates, Inc. served as the expert witness for Friends of the Earth in their San Onofre intervention. He is also the expert witness on behalf of Beyond Nuclear, Citizen's Environment Alliance of Southwestern Ontario, Don't Waste Michigan and the Sierra Club intervening on Davis Besse. In the case of Davis Besse, Gunderson has declared that the "data reviewed shows that First Energy should have applied for a license amendment with the requisite public review six years ago when replacement steam generators were originally designed, ordered and purchased."
Gundersen's Davis Besse testimony reported, "The last three steam generator replacement projects orchestrated by licensees sought to avoid the NRC's license amendment process. By avoiding the license amendment processes for Crystal River 3 in Florida and San Onofre 2 and 3 in California, the owners, Progress Energy (Crystal River) and Edison (San Onofre) caused all three units to experience total mechanical failures."
A cascading failure of steam generator tubes can lead to a loss of coolant accident and reactor meltdown.
The failure of the steam generator replacements came about because they were largely experimental—newly designed systems did not mesh well with older equipment. Gundersen has detailed nine significant differences between the replacement and original steam generators at Davis Besse concluding that "each and every one of these changes is significant individually, and when taken together prove that the replacement contains many experimental parameters.
The coalition contends that First Energy's shortcut on safety by its circumvention of an NRC license amendment proceeding, risks repeating the same sort of dangerous mistakes made at San Onofre. It was January 2012 when a steam generator tube rupture at San Onofre released radioactivity and led to the discovery of widespread, unexpected tube degradation in replacement steam generators just over a year old. Thankfully, San Onofre will not operate again.
"Once again, First Energy's indifference to anything but maximum profit dictates the dance," said Lodge. "What if this new, experimental design doesn't work out, just as steam generator replacements in the last three reactors have proven to be failures? For First Energy it's profits first safety last."
The NRC continues to operate like a used car salesman on behalf of the remaining 100 aging and decrepit lemons that threaten millions of Americans living near dangerous nuclear plants in the U.S. Instead of regulating this industry, NRC officials continue to try and paint a rosy picture of this dangerous technology. Just this week in Oak Harbor the NRC held an open house on Davis Besse's annual performance review.
NRC representatives spoke glowingly of First Energy's plans to operate 20 years past its life expectancy after its license expires in 2017. When asked by concerned citizens about the risks posed by replacing the steam generators, an NRC representative just tried to brush the question aside by saying "don't worry, these are the Cadillacs of steam generators." This begs the question, did the NRC settle for Kia's at San Onofre and Crystal River?
"The Japanese parliament has concluded that the root cause of the Fukushima Daiichi nuclear catastrophe was not the earthquake and tsunami, but rather the government-regulator-industry collusion that allowed the atomic reactors to be so vulnerable to a natural disaster," said Kevin Kamps of Beyond Nuclear. "Davis Besse has been the poster child for just such collusion from the very beginning, through the 2002 hole in the reactor head fiasco, and right up to the present."
Visit EcoWatch's ENERGY and NUCLEAR pages for more related news on this topic.
——–
Click here to tell Congress to Expedite Renewable Energy.

EcoWatch Daily Newsletter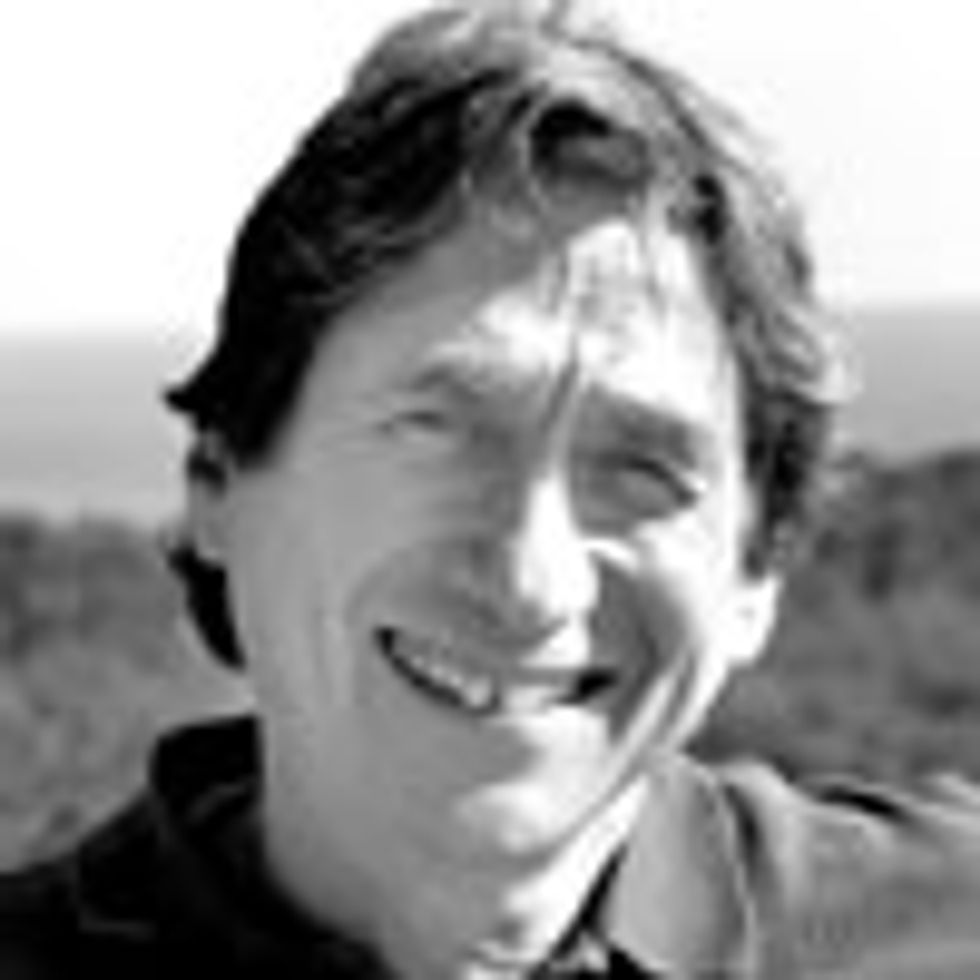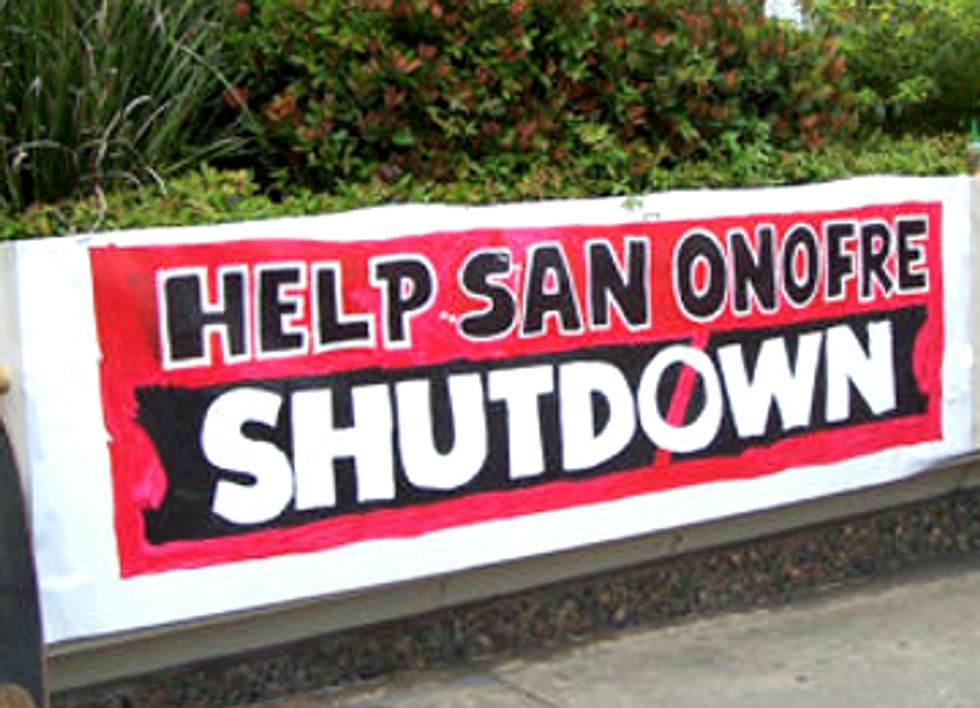 From his California beach house at San Clemente, Richard Nixon once watched three reactors rise at nearby San Onofre. As of today all three are permanently shut. It's a monumental victory for grassroots activism. It marks an epic transition in how we get our energy.
In the thick of the 1970s Arab oil embargo, Nixon said there'd be 1000 such reactors in the U.S. by the year 2000. As of today, there are 100. Four have shut here this year. Citizen activism has put the "nuclear renaissance" into full retreat.
Just two of 54 reactors now operate in Japan, where Fukushima has joined Chernobyl and Three Mile Island in permanently scarring us all. Germany is shutting its entire fleet and switching to renewables. France, once the poster child for the global reactor industry, is following suit. South Korea has just shut three due to fraudulent safety procedures. Massive demonstrations rage against reactors being built in India. Only the Koreans, Chinese and Russians remain at all serious about pushing ahead with this tragic technology.
Cheap gas has undercut the short-term market for expensive electricity generated by obsolete coal and nuke burners. But the vision of Solartopia—a totally green-powered Earth—is now our tangible long-term reality. With falling prices and soaring efficiency, every moving electron our species consumes will be generated by a solar panel, wind turbine, bio-fueled or geothermal generator, wave machine and their green siblings.
As of early this year, Southern California Edison's path to a re-start at San Onofre seemed as clear as any to be expected by a traditional atomic tyrannosaur. But with help from Sen. Boxer (D-CA) and Senator-to-be Markey (D-MA), a powerful citizen uprising stopped it dead.
So did the terrifying incompetence and greed that has defined the nuclear industry from the days of Nixon and before. San Onofre Unit One shut in the 1990s due largely to steam generator problems. In the early 2000s, Units Two & Three needed new steam generators of their own. In the usual grasp for more profits, Edison chose untested, unlicensed new designs. But they failed. And the whole world was watching. In the wake of Fukushima, two more leaky tsunami-zone reactors surrounded by earthquake faults were massively unwelcome.
So a well-organized non-violent core of local, state and national activists and organizations rose up to stop the madness. At Vermont Yankee, Indian Point, Seabrook, Davis-Besse and dozens of other reactors around the U.S. and world, parallel opposition is escalating.
Make no mistake—this double victory at San Onofre is a falling domino. Had the public not fought back, those reactors would have been "fixed" at public expense. Today, they are dead. Worldwide, there are some 400 to go. Each of them—including the 100 remaining in the U.S.—could do apocalyptic damage. We still have our work cut out for us.
But a huge double-step has been taken up the road to Solartopia. There will be no Fukushimas at San Onofre. A green-powered Earth is that much closer. And we have yet another proof that citizen action makes all the difference in our world.
Visit EcoWatch's ENERGY and NUCLEAR pages for more related news on this topic.
——–
Click here to tell Congress to Expedite Renewable Energy.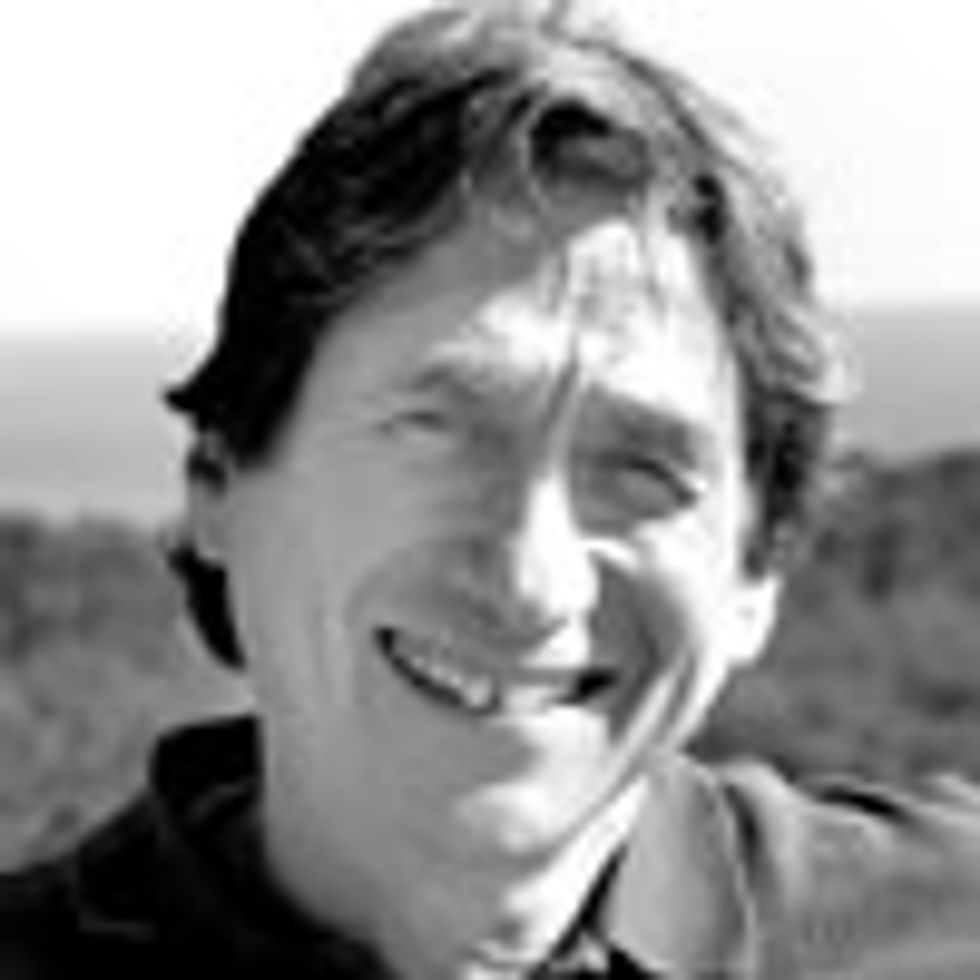 The future of nuclear power now hangs on a single decision by President Obama—and us.
His Office of Management and Budget could cave to the unsustainable demands of reactor builders who cannot handle the standard terms of a loan agreement.
Or he could defend basic financial procedures and stand up for the future of the American economy.
You can help make this decision, which will come soon.
It's about a proposed $8.33 billion nuke power loan guarantee package for two reactors being built at Georgia's Vogtle. Obama anointed it last year for the Southern Company, parent to Georgia Power. Two other reactors sporadically operate there. Southern just ravaged the new construction side of the site, stripping virtually all vegetation.
It's also stripped Georgia ratepayers of ever-more millions of dollars, soon to become billions. This project is in the Peach State for its law forcing the public to pay for reactor construction in advance. When the project fails, or the reactors melt, the public still must pay. A taste of what's coming has emerged in shocking defects in poured concrete at the site which will cost millions to correct and months of delay on a project whose construction has barely begun.
Nonetheless, Southern runs virtually no financial risk. It actually has an interest in never finishing. Florida is now in turmoil, trying to rid itself of a similar Construction Work in Progress law.
Worldwide estimated reactor costs have jumped from $3-5 billion each a few short years ago to $10 billion or more, and rising.
Uranium prices are set to soar as the supply of Russian weapons-based fuel is about done. And renewables have long since outstripped atomic energy as being cheaper, faster to build, cleaner, safer, more reliable and open to community ownership.
There are virtually no private investors willing to back new reactor construction. There are no private insurers willing to take the risk on operating reactors.  There is no place to store the radioactive wastes they generate.
Operating reactors in Vermont, New York, California and elsewhere now face ferocious public uprisings to get them shut.
They are being joined by governors, U.S. senators and entire legislatures. Peter Shumlin, Governor of Vermont, has appeared at a major public rally to shut Yankee. The legislature long ago voted (26-4) the same way. Shumlin was joined by U.S. Sen. Bernie Sanders, who has issued a stunning denunciation of the loan guarantees. U.S. Sen. Ron Wyden of Orgeon has published a serious warning about the on-going dangers of Fukushima, which he recently visited.
Once the public kills one of these elderly reactors, a tsunami of shutdowns among the 104 currently licensed in the U.S. will follow.
Germany and much of the rest of Europe have abandoned the technology. Bulgaria has just scrapped plans for two proposed generators. Major banking institutions have warned potential investors in Britain's planned reactors that if they proceed, they will lose their financial standing. Mexico has also said it won't build new nukes.
In Asia, only one of Japan's 54 licensed reactors now operates, and it may soon shut. Huge demonstrations and hunger strikes are raging against a proposed project at Koodankulam, India. The Philippines says it won't build any reactors at all. China, the last bastion of any apparent large-scale interest in multiple nukes, seems to be wavering, in part because of the rise of a No Nukes movement there.
Here, two reactors barely beginning construction in South Carolina are also in deep trouble. Their builders need massive rate hikes in North Carolina to proceed, and the opposition there is fierce.
But the lynchpin is Vogtle. The construction loan guarantee program got $18.5 billion from George W. Bush in 2005. With the industry in deepening chaos, it took until last year for a president to designate less than half that money. For the first time in years, there is no executive or congressional request to put more money into the fund.
The French National Utility EDF did step forward to get funding for Maryland's proposed Calvert Cliffs project. But haggling over terms contributed to its demise.
Now Southern faces the same abyss. It refuses what the mortgage community would consider a normal 20 percent down payment on its taxpayer-funded loan.  Southern wants to put virtually none of its own money into the project, leaving the radioactive gamble totally to the public.
But the Office of Management and Budget is apparently demanding something more reasonable. Because the OMB is a White House agency, Obama holds the key. It's our job to make him turn it in a green direction.
A short while ago, this package was considered a done deal. But the GOP uproar over the failed $535 million loan to the solar company Solyndra changed to context. Initiated by Bush, Republicans have made Solyndra the poster child for bad federal loans.
Vogtle involves some 15 times Solyndra's liability. And it's all Obama's. At least three petitions are circulating against the package.
There are many ways to finally shut down what has been the most expensive technological failure in human history. Fukushima and the killing power of radiation, the unsolved problem of radioactive waste, the campaigns against failing reactors such as Vermont Yankee, Indian Point, San Onofre and Davis-Besse—all are key. The first weekend in May, a conference convened by the Sierra Club in Washington, D.C., will weigh the various strategies.
But killing this loan guarantee package could finally kill the prospect of new reactors in the U.S. The astonishing rise of Solartopian green technologies has far outstripped atomic energy in the marketplace. Every delay deeply diminishes the possibility of building more of these profoundly uneconomic anachronisms.
In the long run, Vogtle, Summer and any other new nukes that seem to slip through in the short term will almost certainly be stopped by what has become one of the most powerful non-violent social movements in human history.
But right now, it's up to Obama—and us. Does he really want an atomic Solyndra on his hands? Will we really let this happen?
Let's relieve the President of this radioactive burden. Let's kill these reactors before they kill us, and take the most significant leap of all toward a green-powered Earth.