This website uses cookies to ensure you get the best experience while browsing it. By clicking 'Got It' you're accepting these terms.


The best of EcoWatch, right in your inbox. Sign up for our email newsletter!
Erik McGregor
Thursday, the Federal Energy Regulatory Commission (FERC) issued a decision, which spells bad news for the proposed Constitution Pipeline, a 124-mile natural gas pipeline slated to run through New York State and Pennsylvania. Constitution Pipeline went to FERC and asked them to invalidate the New York Department of Environmental Conservation's (NYSDEC) denial for a necessary Clean Water Act permit for the project. Thursday, FERC rejected that request.
Hudson River near Hadley, New York. Photo credit: Brough Turner / Flickr
By Jenny Shalant
Last fall, a whale made a go of Manhattan. The humpback, eventually named Gotham, chased schools of herring from New York Bay into the Hudson River, as delighted onlookers snapped photos of its tail flukes framed by the city skyline. For a couple of weeks, the whale rose to social media stardom; it even started tweeting.
Wildlife experts say both the whale and its abundant prey testify to the improving water quality of the Hudson, which is a federally designated American Heritage River as well as one of the largest Superfund sites in the U.S. The river has come a long way since General Electric and other companies dumped toxic waste into its channel, but new threats may be on the horizon. The U.S. Coast Guard is considering a proposal to allow the construction of 10 anchorage grounds for massive oil barges (currently there are two). If approved, an influx of tankers up to 600 feet long would be able to dock in riverside communities between the George Washington Bridge and the Port of Albany.
Proposed oil barge anchorages for the Hudson River between Yonkers and Kingston-Rhinecliff, New York.Hudson River Trustee Council
Fossil fuel companies hope to take advantage of a recently lifted ban on crude oil exports by making the river a conduit to ports overseas. Meanwhile, environmental advocates fear the recovering river—a resource for wildlife, recreation and drinking water—will once again be steeped in industry.
The anchorage proposal submitted last year by the Maritime Association of the Port of New York/New Jersey, which represents oil and shipping interests, threatens to transform more than 2,400 acres of the waterway. In the south, the 43 new berths would extend down to Yonkers—a city in the midst of revitalizing its blighted industrial waterfront. On the northern end, the barges would dock in Kingston, which fronts one of the river's only public swimming beaches. All but one of the berths would allow for long-term anchorage, which would essentially convert the Hudson into a parking garage for crude oil.

During the comment period that ended in December, more than 10,000 people voiced their objections. Some opponents, like Mark Chertok, an environmental lawyer who represents the Hudson River Waterfront Alliance, pointed to the industry's practice of stockpiling oil on barges—as it does in the Gulf of Mexico—until higher market prices make it advantageous to unload its cargo. "This use of the river for arbitrage purposes would be an abuse of federal navigational authority," wrote Chertok. The project, he said, would enable "an invaluable public resource to be converted into free warehousing for private commercial benefit."
Sending more crude down the Hudson would also make old problems even worse, because much of the cargo may not be just any oil, but tar sands oil. Once stripped out of Canada's boreal forest, this volatile fossil fuel is transported by pipeline or train, then refined in a highly carbon-intensive process. Global Partners LP has applied for a permit to add new equipment to its storage facility at the Hudson port of Albany for the processing of tar sands oil. The company's refinery sits right beside the Ezra Prentice Homes, a low-income housing development.
Oil barge on the Hudson, 2016.Carolyn Blackwood
"It's a classic example of a polluting facility being sited directly adjacent to a low-income community of color," said Rob Friedman, a campaigner on the Natural Resources Defense Council's (NRDC) environmental justice team. "Public housing is often built on the cheapest land in a community and here you have people breathing in toxic fumes every single day, next to a facility that has already been shown to be violating the Clean Air Act."

NRDC is currently suing Global Partners and challenging its permit as part of a clean air case represented by Earthjustice. The lawsuit asks the court to force Global to apply for a new air pollution permit and prohibit the Albany facility from handling Bakken crude oil.
"It's amazing to have communities up and down the river in a state of resistance saying we're not going to stand for this," Friedman said. Beyond worries about how the barges will affect the look and feel of the river, it's the prospect of an oil spill that has many local citizens taking action.
Communities have ample right to be concerned. When a crude oil barge collided with a towboat on the Mississippi River in February 2014, responders were able to recover only a tiny fraction of the spilled fuel—just 95 of about 30,000 gallons. And tar sands crude is particularly disastrous for river ecosystems, explained NRDC staff attorney Kimberly Ong. "This oil immediately sinks to the bottom and there is, to date, no known way of effectively cleaning it up." (Just ask the residents of Kalamazoo, Michigan).
Oil spill on the Mississippi River, 2014.Coast Guard
"The Hudson is extremely turbid, so it's silty and there are a lot of suspended sediments in the water," added Friedman, who once worked on the river conducting water sampling tests for Riverkeeper. "If there were to be a spill of crude oil in the river, it's likely that a very small percentage would be recovered based on its turbidity and the fact that the Hudson is a tidal estuary," he said. "It's changing directions constantly."

In September, Riverkeeper's boat captain, John Lipscomb, gave a town hall presentation in Rhinebeck, New York. He discussed the deadly "bomb train" derailment in the Quebec town of Lac-Mégantic in 2013. In addition to killing 47 people, the accident sent 26,000 gallons of crude into the Chaudière River. In the year that followed the spill, government-commissioned biologists found unprecedented levels (up to 47 percent) of deformities in many of the river's fish species. Lipscomb, who has spent the past 17 years on the Hudson conducting pollution patrols and scientific studies, fears that lessons from the Chaudière are going ignored.
"Here we have endangered species that we've prioritized for recovery in the Hudson," Lipscomb said, referring to species like Atlantic sturgeon and bog turtles. "And we're running a product that if spilled can't be collected and has proven to cause problems for wildlife in the river." These incidents are also a toxic threat to the surrounding communities, he pointed out—and not just to the people who fish on the river. "The 40 percent of it that flashes off into fumes, if it happens in your community, is mutagenic and carcinogenic." (While few studies have examined the long-term impacts of oil spills on human health, many Gulf Coast residents were still suffering from respiratory and cardiovascular problems, memory loss and other degenerative issues five years after BP's Deepwater Horizon spill).
In light of New York's clean energy priorities, plus those 10,000 public comments and the pressure from organizations like NRDC, Riverkeeper and Earthjustice, Friedman remains hopeful that the new anchorages will be scrapped.
Protest in Albany, New York against Bakken crude oil coming into the Port of Albany.Pilot Girl / Flickr
Hudson Valley residents will need to keep this pressure up to protect the waterway in their backyards, but this is not just a local fight. By blocking the expansion of the tar sands industry, they're going to bat for all of us—from Alberta's First Nations, whose lands have been poisoned by the open-pit mining of this toxic fuel, to upstate New York residents breathing fumes from refineries next door, to the countries trying to curb carbon emissions instead of unleash them and finally, to the odd whale that chases its dinner up a welcoming river.

Jenny Shalant is a senior editor for the Natural Resources Defense Council.
EcoWatch Daily Newsletter
In a unanimous decision, the New York State Court of Appeals Monday upheld a state agency's right to review applications for renewal of federal licenses to operate two Indian Point nuclear power plants for another 20 years, delivering a setback to the facilities' owner, Mississippi-based Entergy Nuclear.
Indian Point nuclear plants.Daniel Case / Wikimedia
Indian Point's two remaining operating reactors reached the end of their original 40-year operating licenses in September 2013 and December 2015.
New York state Gov. Andrew Cuomo and former Sec. of State Hillary Clinton have argued for closing down the plants due to its proximity to the New York metropolitan area. Twenty million people live within a 50-mile radius of Indian Point, which lies along the east bank of the Hudson River, about 30 miles north of New York City. The Ramapo Fault system, which saw a 3.8-magnitude earthquake in 1985, lies near the plant.
"This is a monumental day," Paul Gallay, president of New York-based Riverkeeper, said. "This decision effectively stops the Nuclear Regulatory Commission from re-licensing Indian Point."
The New York Department of State had asserted its right to review Entergy's applications under the Coastal Management Program. Entergy argued that it was exempt. In its decision, the Court of Appeals wrote, "Entergy's current application for a license to operate the Indian Point nuclear reactors for an additional 20 years is a new federal action, involving a new project, with different impacts and concerns than were present when the initial environmental impact statements were issued over 40 years ago."
"Today's unanimous decision by the Court of Appeals reaffirms the state's authority to review Entergy's federal applications to continue its operation at Indian Point," Gov. Cuomo said. "The Department of State already concluded that the Indian Point relicensing application is inconsistent with New York's long-standing Coastal Management Program requirements and will continue to use this program to protect New York's coastline. Indian Point is antiquated and does not belong on the Hudson River in close proximity to New York City, where it poses a threat not only to the coastal resources and uses of the river, but to millions of New Yorkers living and working in the surrounding community."
In recent years, the aging plants have had their share of trouble. In 2010, 600,000 gallons of radioactive steam were released into the atmosphere and radioactive water leaked into the groundwater earlier this year. A transformer blew up in 2010 and another failed in 2015, causing a shutdown of Reactor 3.
"This is a happy day for New Yorkers, for the Hudson, and for the safety and security of our country," Robert F. Kennedy, Jr, president of Waterkeeper Alliance, said. "Indian Point is the oldest, most dilapidated, mismanaged and dangerous nuclear power plant in America."
Environmental concerns have dogged the Indian Point facility since the first plant, now decommissioned, opened in 1962. Hudson River water cools the reactors, killing about one billion small fish and fish larvae each year as they are sucked into the cooling system.
"Today's decision represents a major victory for the continued health and productivity of our state's environment," New York Attorney General Eric T. Schneiderman said. "Among our most important laws are those that protect sensitive ecosystems, including New York's lower Hudson River and its natural resources. The court has now made it clear that policies protecting New York's critical coastal resources are a necessary factor in considering whether to relicense the Indian Point facility."
According to Gallay, closing Indian Point wouldn't cause a hardship for electricity users. Electric power needs can readily be met by a combination of other regional power plants, existing surpluses and growing solar power installations in the state.
"Indian Point is not needed to provide energy to the New York Metropolitan Area," Gallay told EcoWatch today. "It is not safe to continue operating. And this ruling effectively bars federal relicensing of Indian Point. It's time to close Indian Point and take advantage of the safe, sustainable energy future that awaits New York."
To offer different perspectives on shale gas extraction, the Delaware Riverkeeper Network is presenting the Shale Truth Interview series featuring experts talking about the impact of fracking on our environment and communities. The first segment features energy expert Arthur Berman discussing the actual supply of shale gas versus industry claims.

Visit EcoWatch's FRACKING page for more related news on this topic.
——–

Sign the petition today, telling President Obama to enact an immediate fracking moratorium:

More than 3,000 New Yorkers took time off work yesterday to send a message to Albany that they want Gov. Cuomo and the state legislature to reject fracking and lead the nation in renewable energy. Organizers noted that the rally was larger than a similar rally at the State of the State address that kicked off the legislative session, indicative of the growth and momentum of the movement across the state. The second rally comes at the end of a legislative session that has included discussion of a two year fracking moratorium—which the Assembly passed overwhelmingly—and many, including Gov. Cuomo, have noted it would pass the Senate if allowed to come to the floor for a vote.
"Thousands of people here today are speaking for many more across the state with a simple call to Governor Cuomo: Ban fracking in New York," said Alex Beauchamp of Food & Water Watch. "They've seen the misery fracking has brought elsewhere—the accidents, the contamination and the devastating health effects—and they've learned the lessons. New Yorkers are fighting to keep their families safe and healthy, and they're sending a message that the oil and gas industry can and will be beaten back."
"The science is clear that fracking poses a serious threat to our health, the air we breathe and the water we drink," said Julia Walsh of Frack Action on behalf of New Yorkers Against Fracking. "An unparalleled citizen uprising demands that Gov. Cuomo rejects fracking, and lead the nation by constructing a renewable energy economy here and now in New York. If he does, we stand ready to roll up our sleeves and get to work."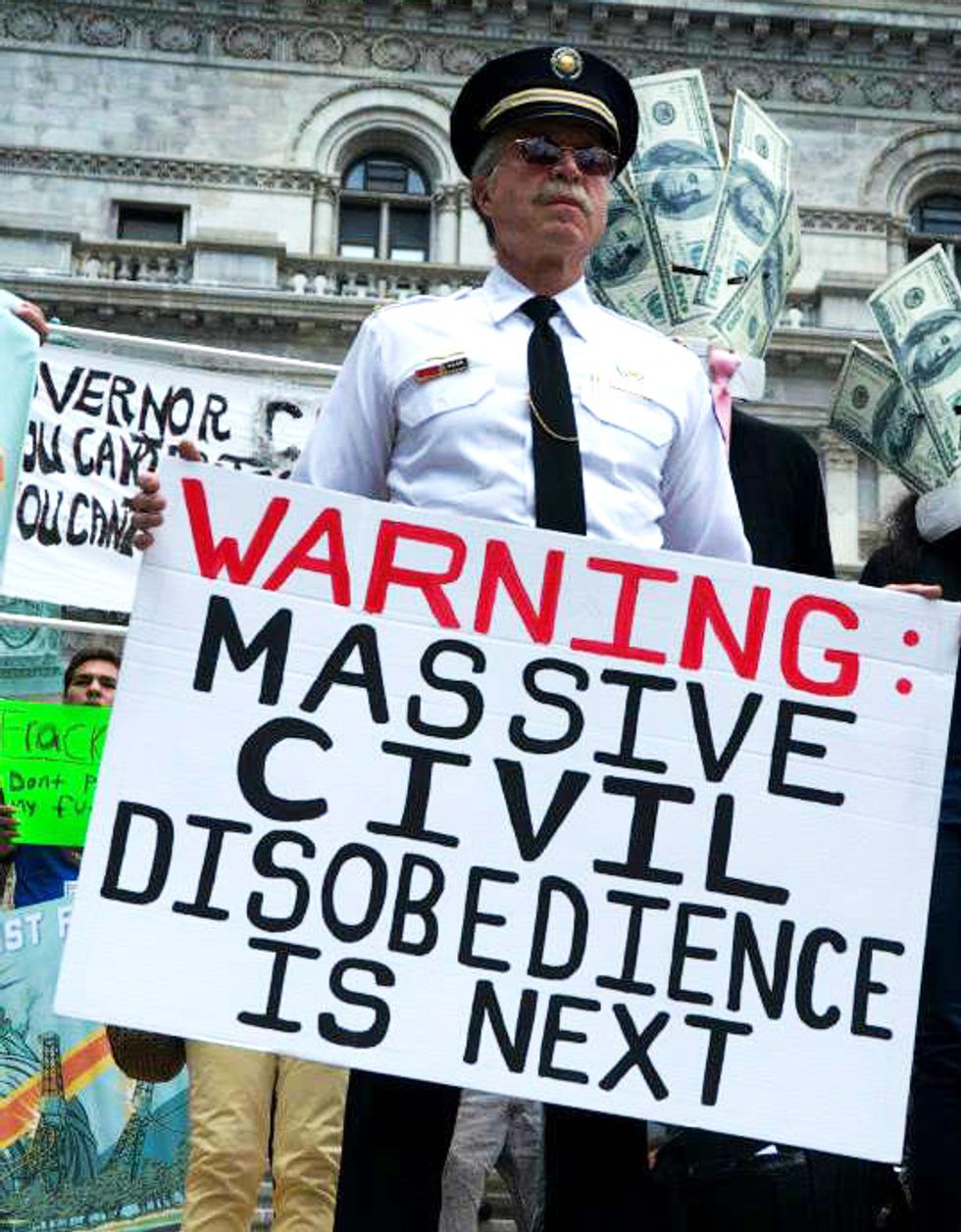 The New Yorkers Against Fracking rally and march, New York Crossroads, was co-sponsored by more than 130 New York and national organizations including Catskill Mountainkeeper, Citizens Campaign for the Environment, CREDO, Democracy for America, Environmental Advocates of New York, Environment NY, Food & Water Watch, Frack Action, New York State Breast Cancer Network, New York State Sustainable Business Council, Northeast Organic Farming Association, New York Public Interest Research Group, Riverkeeper, Save The Southern Tier, and the Sierra Club Atlantic Chapter. Speakers included former Congressman Maurice Hinchey, Lois Gibbs, Jim Dean of Democracy for America, Mark Jacobson, PhD, Arun Gandhi, Oren Lyons, Phil Aroneanu of 350.org and a musical performance by Natalie Merchant. 
While Gov. Cuomo has been weighing whether or not to allow fracking, the oil and gas industry and their supporters have poured millions of dollars into New York to lobby, influence elected officials and saturate the state with pro-fracking propaganda. Yet, fracking opponents outnumber and remain more determined than supporters, demonstrating that New Yorkers aren't buying the oil and gas industry's propaganda and how seriously they take this issue.
"Governor Cuomo, my toddler deserves to breathe clean air, drink clean water and inherit a healthy future," said Logan Adsit of Save The Southern Tier. "Say no to fracking and pioneer a renewable energy economy for New York that offers my child a chance at a better future in the state we love."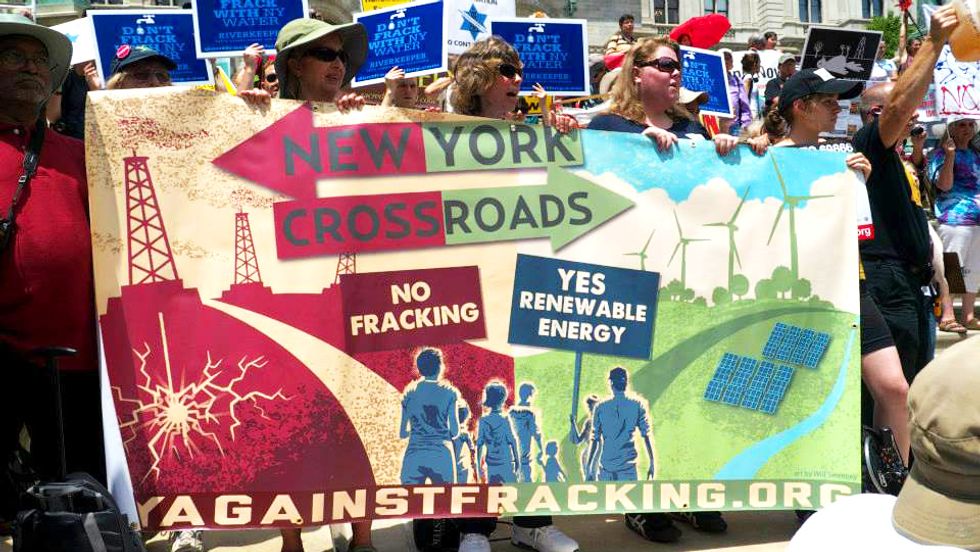 "My neighborhood—Love Canal—became synonymous with the hazards of toxic waste," said Lois Gibbs. "If Governor Cuomo goes forward with fracking, we could have hundreds or thousands of Love Canals. I'm here today to tell Governor Cuomo not to turn the state we love so dearly into a giant toxic disaster."
"We are here to show Governor Cuomo once and for all that fracking is not a viable energy option for New York," said Jim Dean of Democracy for America. "We must fully embrace renewable energy resources, and stop fracking now. Governor Cuomo has the opportunity to lead not only New York, but also the nation by setting an example for those who face the same difficult choice."
Independent observers have noted that the gas industry cannot be trusted when it describes fracking as safe. A recent investigation by the Times Tribune in Pennsylvania revealed many cases of water contamination from fracking. And a recent study showed that fracking emits significant amounts of methane—a major contributor to climate change. One of the key messages of the rally is that fracking is disastrous for the climate and for Governor Cuomo to allow it would be a stark contradiction to his vow to lead on climate change.
"Hurricane Sandy, fueled by Atlantic waters that were five degrees warmer than normal, caused $60 billion in damage downstate, to a city that I love and call home," said Phil Aroneanu, U.S. campaign director and co-founder of 350.org. "It's time for all of us to stand up and say 'We're not drowning, we're fighting.' Gov. Cuomo, do the right thing: Open up New York to solar and wind, to geothermal and tidal power—don't let us drown."
Stanford University Professor Mark Jacobson, lead author of a peer-reviewed study detailing a plan for New York State to get to 100 percent renewable energy by 2030 said, "Converting to wind, water and sunlight is feasible, will stabilize costs of energy and will produce jobs while reducing health impacts and climate damage."
"Our brewery is growing 20 percent annually, creating good-paying jobs in Cooperstown," said Larry Bennett of Ommegang Brewery. "But we depend on clean water to brew our beer. And if fracking comes to New York, we'll either have to shut down or move away."
"Fracking is not just a political issue," said Reverend Bill Levering of the New York State Council of Churches. "It's also a moral issue. It's about protecting the common good from greed. And that is why the New York State Council of Churches opposes fracking."
Visit EcoWatch's FRACKING page for more related news on this topic.
——–
Sign the petition today, telling President Obama to enact an immediate fracking moratorium: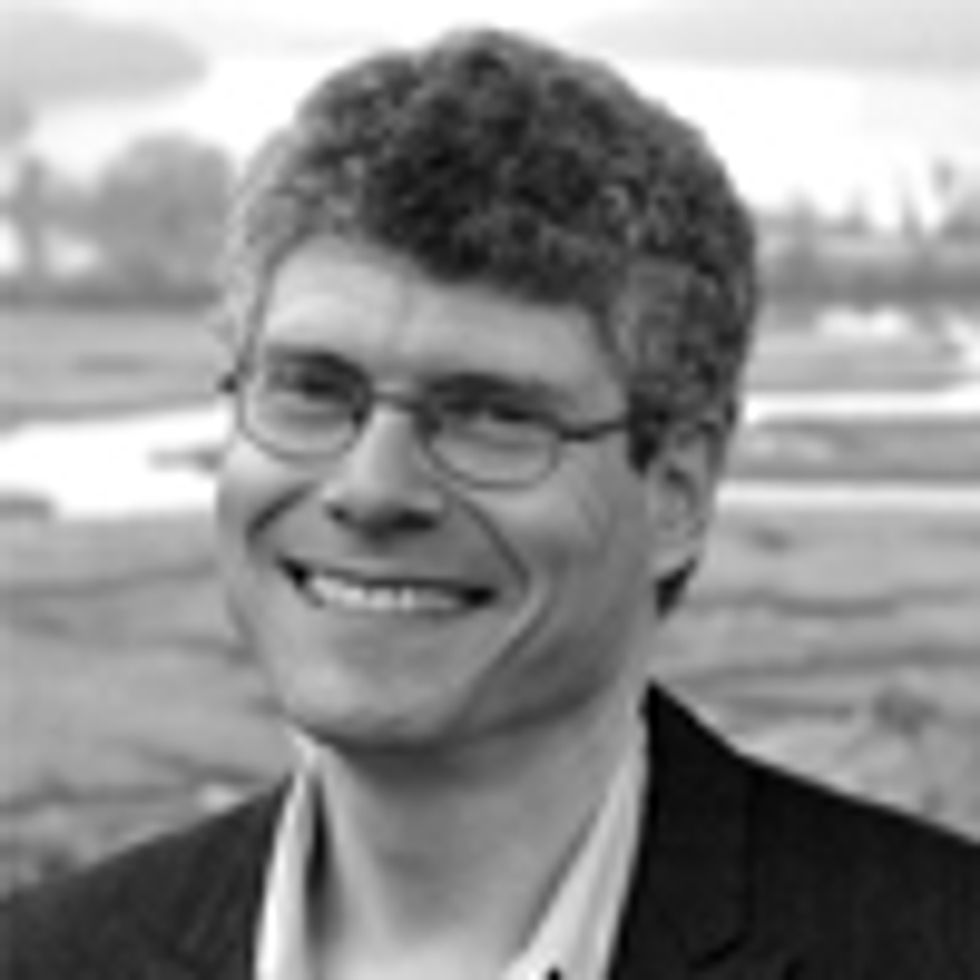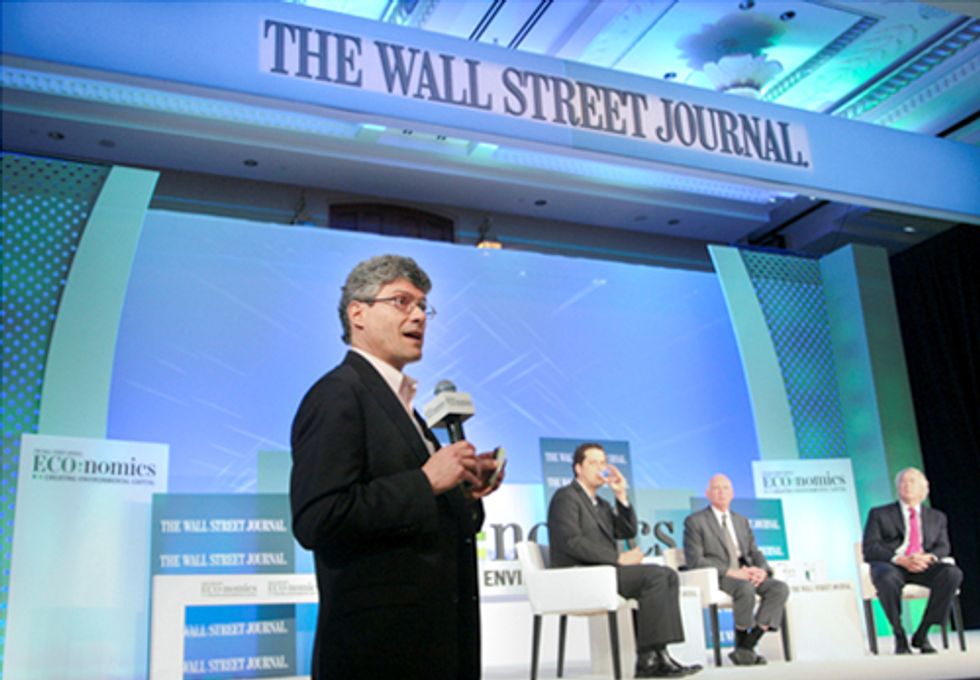 It's like some in the gas industry are living in a different universe from the rest of us, when it comes to the risks from shale gas extraction via fracking. Call it the "Spin Zone."
At a Wall Street Journal conference last week, Chesapeake Energy CEO Aubrey McClendon told attendees he's unaware of any problems resulting from the thousands of fracking wells drilled in Fort Worth, Texas in recent years. McClendon peevishly referred to the fracking-related air pollution concerns I raised at the conference as "environmental nonsense."
Well, read on. Then decide who's talking "nonsense":
In December 2011, the Texas Commission on Environmental Quality (TCEQ) reported that oil and gas operations in the Dallas-Fort Worth region emit more smog-causing volatile organic compounds (VOCs) than all cars, trucks, buses and other mobile sources in the area combined. This wasn't true before the fracking boom: TCEQ's data shows that VOCs from oil and gas production have increased 60 percent since 2006.
Ozone, a corrosive gas that can exacerbate asthma and other respiratory diseases, is created when VOCs from petroleum operations mix with heat and sunlight. In 2011, Dallas-Fort Worthviolated federal ozone standards on more days than anywhere else in Texas. Dallas-Fort Worth is a "particularly extreme" example of higher air pollution in Texas, according to David Allen, a chemical engineering professor and state air-quality program director.
In 2010, TCEQ found elevated levels of benzene around 21 gas fields out of the 94 it tested in the Barnett Shale. According to TCEQ toxicologist Shannon Ethridge, their monitors in the Barnett Shale pulled up "some of the highest benzene concentrations we have monitored in the state."
In Texas, which had about 93,000 natural-gas wells in 2011, up from around 58,000 a dozen years ago, a hospital system in six counties with some of the heaviest drilling, including the Barnett Shale region, found that "children in the community ages 6-9 are three times more likely to have asthma than the average for that age group in the State of Texas." According to Baylor University, in 2009, childhood asthma rates in the Tarrant County area of the Barnett were more than double the national average, prompting a new study to evaluate asthma and pollution sources.
Up north in the Mountain States, the problem is just as serious:
According to a 2012 study from the Colorado School of Public Health, cancer risks were 66 percent higher for residents living less than half a mile from oil and gas wells than for those living farther away, with benzene being the major contributor to the increased risk. This same study reminds us that chronic exposure to ozone, prevalent at gas production sites, can lead to asthma and pulmonary diseases, particularly in children and the aged.
A recent study by the National Oceanic and Atmospheric Administration (NOAA) found elevated levels of methane coming from well sites in Northeastern Colorado. NOAA scientists say initial results from another study show high concentrations of butane, ethane and propane in Erie, east of Boulder, where hundreds of natural-gas wells are operating." "We are finding a huge amount of methane and other chemicals coming out of the natural-gas fields," said Russell Schnell, a NOAA scientist in Boulder. NOAA estimates that gas producers in this area are losing about 4 percent of gas to the atmosphere -- not including losses in the pipeline and distribution system.
Levels of ozone in Wyoming's fracking country are higher than in Los Angeles (Wyoming levels have been as high as 124 parts per billion, two-thirds higher than the federal EPA's maximum healthy limit). In 2009, Wyoming's environmental agency concluded "that elevated ozone at the Boulder [Wyoming] monitor is primarily due to local emissions from oil and gas (O&G) development activities: drilling, production, storage, transport, and treating."
Finally, let's not forget the 2011 Duke University study proving that drinking water wells near fracking sites have 17 times more methane than wells not located near fracking, and that this extra methane has a chemical fingerprint which shows it's coming from deep drilling. Fracking operations have generated billions of gallons of radiation-laced toxic wastewater that weren't managed properly and fracking has forced families to abandon their homes after they were poisoned by dangerous levels of arsenic, benzene and toluene.
Most drillers remain in deep denial, routinely choosing to circle the wagons rather than acknowledge environmental and public health problems. As one Wall Street Journal conference blogger pointedly observed, after I suggested that the gas companies deny problems and demonize critics, McClendon's next move was, well, to deny and demonize. To be fair, other pro-fracking conference panelists like former Pennsylvania Gov. Ed Rendell were somewhat more critical of the industry, arguing that the gas companies must accept blame for rushing fracking and relying on "cowboy" drillers.
In the end, conference attendees weren't buying the drillers' "don't worry, just keep buying more of our gas" message. After my and McClendon's mini-debate, an astonishing 49 percent of this business-friendly audience said that we need federal regulation of the gas industry. Only 7 percent thought the answer to our problems lies with self-regulation by the frackers.
Fracking and its impact on public health, in particular our children's health, is a serious issue that calls for swift action -- action that the gas industry repeatedly tries to block. In New York, for example, the industry recently helped kill a legislative proposal for a public health impact assessment which hundreds of medical professionals had joined community activists and environmentalists in supporting.
Let the gas companies continue to deny fracking's proven link to air and water pollution. The public isn't buying their spin. They know where the "nonsense" is coming from.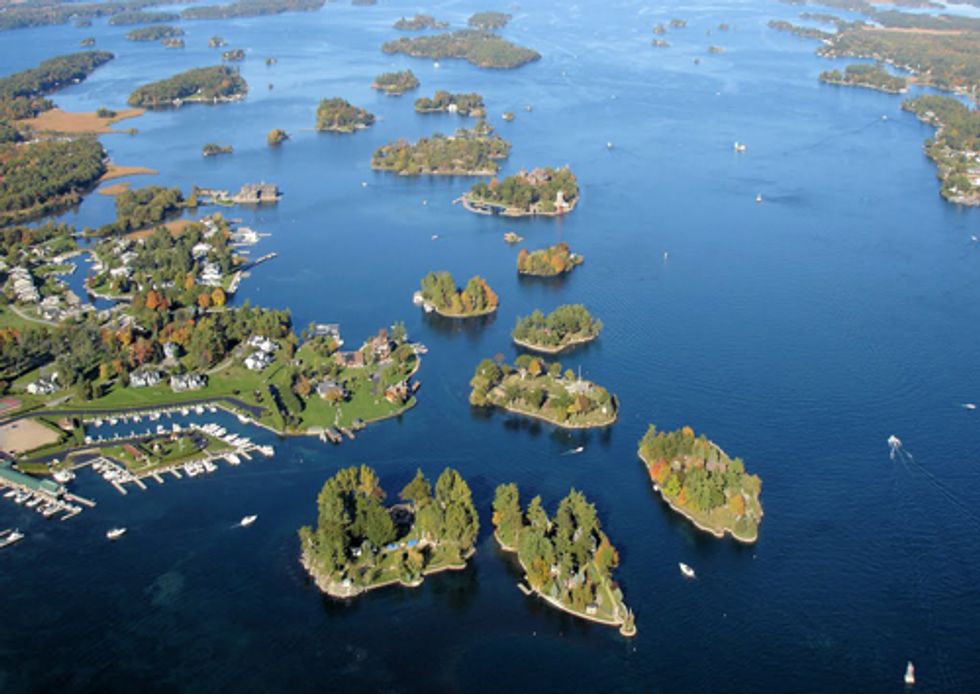 Save The River, The Nature Conservancy and World Wildlife Fund—Canada (WWF) offered their organizations' support for the International Joint Commission's (IJC) new approach to water level regulation in Lake Ontario and the St. Lawrence River Jan. 30. The three organizations are encouraged by the proposed Plan BV7 which, if appropriately implemented, will take steps to restore the lake and river after 60 years of environmentally damaging regulation.
Save The River, The Nature Conservancy and WWF-Canada look forward to learning more about Plan BV7 throughout 2012 and urge citizens and national, state, and provincial governments to support the IJC moving this forward-thinking approach from plan to action over the course of the year.
Jennifer Caddick, Save The River executive director said, "Save The River applauds the IJC's new approach for water levels regulation on the Lake and River. Plan BV7 will begin to reverse damage caused by years of destructive regulation, and allow the lake and river ecosystem to once again thrive. The plan will also enrich the quality of life for citizens living in these areas, as the balanced proposal protects property owners and has clear benefits for recreational boating, hunting, fishing, shipping, and clean hydroelectric production. Save The River urges its adoption."
The proposed plan represents an innovative approach that delivers environmental improvements along with substantial benefits for the regional economy and property owners.
Jim Howe, The Nature Conservancy's Central and Western New York Chapter executive director, remarked, "This plan strikes a balance between people and nature. Plan BV7 is a common-sense proposal that benefits hydropower, shipping, hunting and fishing, recreational boating, and shoreline property, while focusing on the health of the Lake Ontario—St. Lawrence ecosystem as a whole. The result will be a thriving lake and river system that enhances property values by generating more fish, more wildlife, more tourism, and better recreation opportunities for people."
Tony Maas, WWF-Canada's freshwater program director said, "As a science-based organization, WWF is working to protect and restore environmental flows—the quantity, quality and timing of river flows—in Canada and around the world as part of our freshwater conservation program. The St. Lawrence is one of North America's most important and most threatened rivers. Restoring more natural rhythms of water flows is fundamental to improving the overall health of the Great Lakes-St. Lawrence ecosystem and the communities and economies that depend on it. The integration of environmental flow in BV7 will help to make this possible and I look forward to the realization of environmental, social and economic benefits coming out of this effort."
Sixty years of regulation forcing unnatural flow conditions and water levels has caused damage to the lake and river environment and the livelihoods and well-being of the people who rely upon it. The approach contained in Plan BV7 shows that benefits for the environment, the regional economy and property owners can go hand-in-hand.
Plan BV7's approach will create the conditions for:
Environmental Benefits
A healthier lake and river, as evidenced by the following:
Increased populations of Northern Pike, Black Tern and other marsh-nesting birds. Northern pike, the top predator in coastal marshes, have declined by 70 percent since regulation began. Populations of the Black Tern have declined by more than 80 percent in coastal marshes, and are now on the list of threatened species in New York and designated as species of Special Concern in Ontario.
A 40 percent increase in wet meadow habitats, which are vital to native fish and wildlife. Since regulation began this entire class of coastal wetlands has declined by more than 50 percent and been replaced by dense stands of cattails.
Return of a cornerstone mammal. The muskrat is an essential habitat engineer whose year-round grazing on cattails creates openings on which other animals and plants depend. Muskrats have almost disappeared from Lake Ontario coastal marshes since regulation began, and their beneficial effects will nearly quadruple under Plan BV7.
Economic Benefits
Significant economic investment. The economy of the Great Lakes depends on the health and beauty of the lakes and their ecosystems. A 2007 cost-benefit analysis by the Brookings Institution demonstrates that each dollar of restoration brings two dollars of benefits to the economy of the Great Lakes region.
Improved conditions for recreational boating and commercial shipping. For the vast majority of years, Plan BV7 will extend the season for recreational boating by avoiding the rapid draw-down of the Lake and upper River as under the current plan. Plan BV7 would also improve conditions for commercial navigation in the River by reducing shipping delays.
Additional recreational opportunities. Healthier Lake and River wetlands will support stronger populations of native fish and wildlife, improving the area's hunting and angling, and strengthening the recreational economies that rely upon them.
Less flooding and more hydropower. Plan BV7 would slightly decrease the risk of flooding in the lower River while enhancing hydropower production in Canada and the U.S.      
Shoreline Benefits
Protection from flooding. Plan BV7 will ensure water levels are managed in ways that will minimize the risk of flooding to shoreline property.
Continued protection for property owners. Plan BV7 is estimated to save property owners on the lake and upper river $24 million dollars a year by reducing the cost of maintaining shoreline properties when compared to no regulation. This may be 12 percent lower than the current level of support offered to shoreline property owners, but it is still a significant benefit.
Rebuilt shorelines. Restoration of low water to Lake Ontario will help rebuild shoreline property.  In some areas, once sandy beaches have been replaced with rocks and cobbles, a result of the current plan's absence of naturally occurring low water conditions.
For more information, click here.
—————
Save The River and The Nature Conservancy represent more than 17,000 homeowners living on the lake and river, business people, environmentalists, hunters, anglers and recreational users of the St. Lawrence River and Lake Ontario. The groups have a combined 85 years of experience conserving and advocating for these bodies of water and the people who use them. Save The River was formed in 1978 to protect and preserve the ecological integrity of the Upper St. Lawrence River through advocacy, education, and research. The Nature Conservancy's mission is to conserve the lands and waters on which all life depends.
WWF is creating solutions to the most serious conservation challenges facing our planet, helping people and nature thrive.
Plan BV7 has been formulated over the course of ten years with the input of more than 180 stakeholder representatives, experts, and scientists from government agencies, academia, NGO's and industry in New York, Ontario, and Quebec.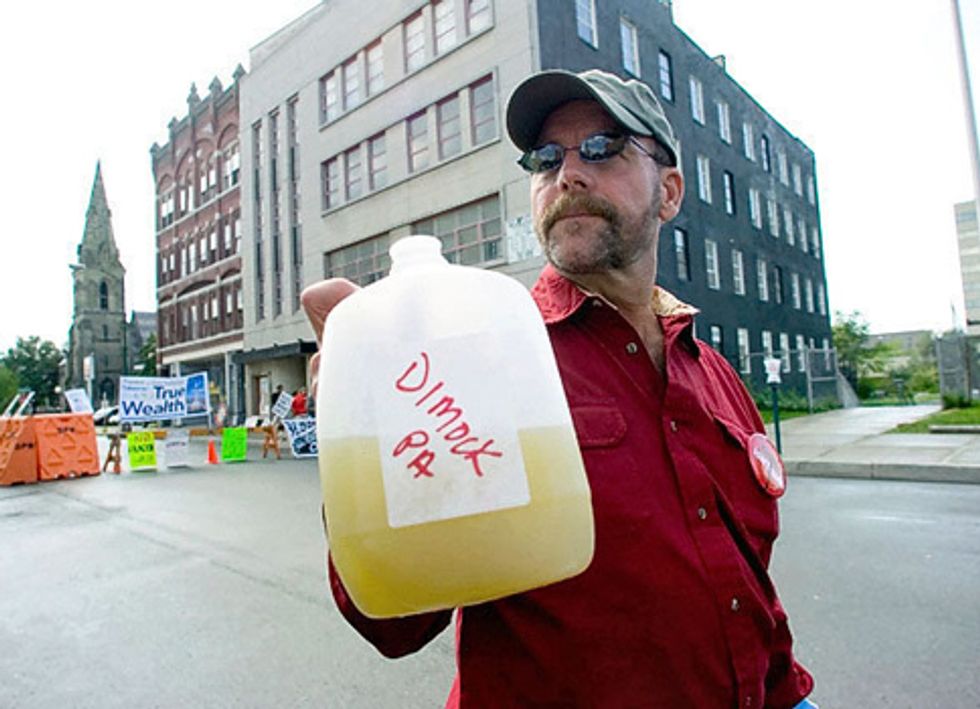 Eleven families in the tiny rural town of Dimock, Pa., 30 miles south of Binghamton, N.Y., have received the most basic of holiday gifts—clean drinking water.
Four pallet-loads of bottled water will provide some relief from the bleach-treated pond water the families have been using for drinking, cooking and bathing since natural gas leached into their wells and poisoned them—a result of hydrofracking.
The bottled water is from Keeper Springs Natural Spring Water, in partnership with Riverkeeper, the watchdog organization that protects the Hudson River and its tributaries.
"Dimock has become the template for the cataclysmic costs of hydrofracking to America's communities, our water supplies and our environment," said Robert F. Kennedy, Jr., founder of Riverkeeper and of Keeper Springs, which donates 100 percent of its profits to protecting America's waterways.
"Imagine turning on your faucet to find water so contaminated that you can light it on fire. This is the condition that the people of Dimock face every day," Kennedy said. "Their plight underscores the costs of hydraulic fracturing operations in communities across our country."
Paul Gallay, president and Hudson Riverkeeper, who appealed for help to Keeper Springs, said, "The balance between public good and private gain here is so out of whack as to be ludicrous. How can you deprive an entire community of what should be a basic right? We are grateful to the Keeper Springs people for their generosity, in making life a little better in Dimock, at least for the time being."
The water supply in Dimock was destroyed in 2008 when Cabot Oil & Gas began hydrofracking in search of natural gas. The water is now a toxic brew of methane gas, heavy metals, radioactive material and chemicals such as ethylene glycol, known as antifreeze.
Cabot, which the Pennsylvania Department of Environmental Protection had found at fault for the contamination, had been delivering clean water to the families but abruptly stopped on Nov. 30, with the department's approval.
For more information, click here.
—————

Riverkeeper is a member-supported, watchdog organization dedicated to defending the Hudson River and its tributaries and protecting the drinking water supply of nine million New York City and Hudson Valley residents. For more information, please visit www.riverkeeper.org.
Founded in 1999, Keeper Springs Natural Spring Water was launched by environmental lawyer and advocate, Robert F. Kennedy Jr., and two friends, John Hoving and Chris Bartle, with one mission: to help support, protect and restore our nation's waterways by donating 100 percent of profits to this cause. The brand Keeper Springs is named to honor the keepers of the Waterkeeper® Alliance, environmental heroes who fight to protect waterways all over the world from polluters and degradation. To date, Keeper Springs is proud to have raised more than $1 million to support America's waterways.
Keeper Springs uses only 100 percent natural and sustainable spring water, sourced and bottled locally, and keeps our carbon footprint to a minimum by using LEED-certified bottling plants and shipping our water no more than 500 miles from our springs. In addition, Keeper Springs uses bottles made from 50 percent recycled PET…and is working towards a 100 percent recycled PET bottle. Keeper Springs also supports the most comprehensive recycling legislation and has spent over a decade helping to fight for better regulation, tough penalties and solutions. Keeper Springs is available at beverage retailers in many of the Eastern states, and is expanding distribution on the West Coast. For more information, visit www.KeeperSprings.com.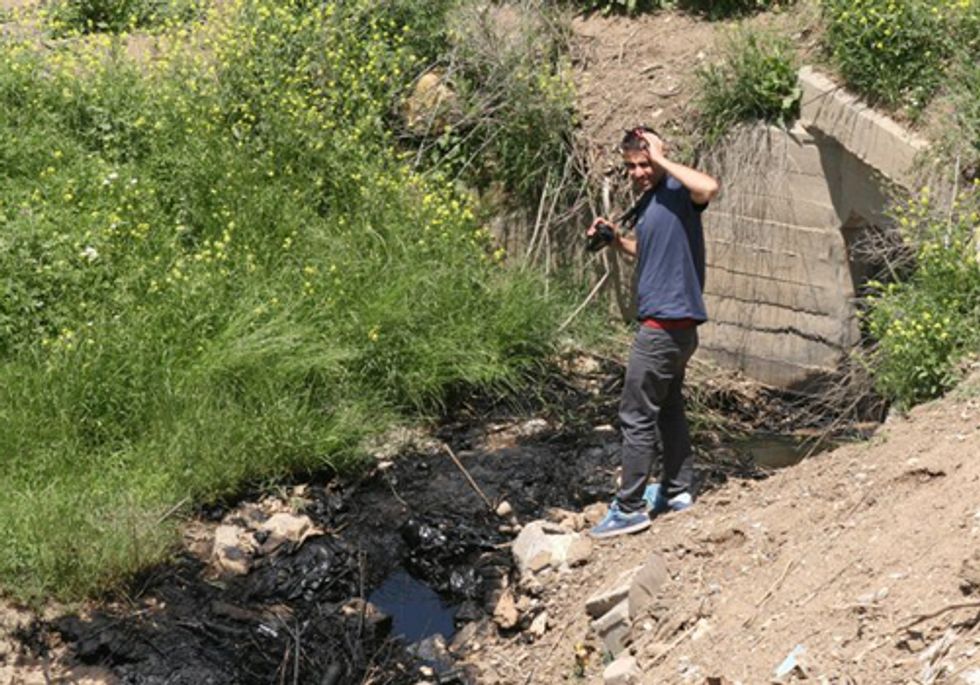 In November, the Iraq Upper Tigris Waterkeeper was awarded a grant from the U.K.-based Rufford Small Grants Foundation to conduct a threat assessment of the Lesser Zab River in Kurdistan, Northern Iraq and develop action plans for addressing the important problems on the river. The Lesser Zab River has its origins in Iran, where two small streams join together to from the Chami Kalveh in the Azarbayjane-Gharbi region of Iran. For part of its travels the river forms the border between Iraq and Iran, and it is here that it is eventually joined by the Siwayl River (flowing entirely in Iraq). It eventually leaves the border and flows northwest to the wide Dukan basin (now a reservoir, controlled by the only major dam on the river, the Dukan Dam). From the dam it flows 402 km west-southwest to meet the Tigris River near the town of Bayji. One of the key rivers within the jurisdiction of the Iraq Upper Tigris Waterkeeper, the Lesser Zab faces a host of threats that include fuel spills from smuggling activities, water diversion and irrigation projects, dam construction, gravel mining operations, municipal sewage and solid waste impacts, and issues from some industrial activities such as oil exploration, but most of these impacts have simply not been documented.
There has never been any comprehensive or consistent monitoring of the river until Nature Iraq, an Iraqi conservation organization, started water quality sampling there in 2007. Funding such activities within a post-conflict country like Iraq has been difficult, as most support is focused on reconstruction, development and the hallowed but narrowly-defined concept favored by international development agencies—"democracy building." The environment usually gets put on the back burner as being outside of these issues. Because of lacks of funds, Nature Iraq was not able to continue its water quality monitoring effort after 2009. But in the following year Nature Iraq initiated efforts to form a Waterkeeper program and affiliate with the international WATERKEEPER® Alliance. Formal acceptance into the Alliance took place in 2011 and the Waterkeeper, Nabil Musa, began work primarily getting familiar with the rivers under his jurisdiction and conducting a number of clean-up, outreach and educational projects.
With the assistance of the Rufford Small Grant, in 2012 the Waterkeeper will start the first comprehensive survey of one of his key rivers from the point it enters Iraq to the point it joins the Tigris River. He will utilize a specific threat assessment methodology utilized by Nature Iraq in past survey work that will identify areas along the river with the highest threats and allow us to prioritize the different issues facing the watershed. The main goal will be to develop a list of strategies and action plans designed to mitigate or resolve these threats, which the Waterkeeper can use to guide his future activities and focus, but which can also be provided to local municipalities along the river as well as the Iraqi and the Kurdistan regional governments to persuade, encourage, and/or cajole them into also taking actions to address the many problems on the river.
For further information on the project or other activities of the Waterkeeper project in Iraq, click here or visit the Iraq Upper Tigris Waterkeeper Facebook Page.
For more information, click here.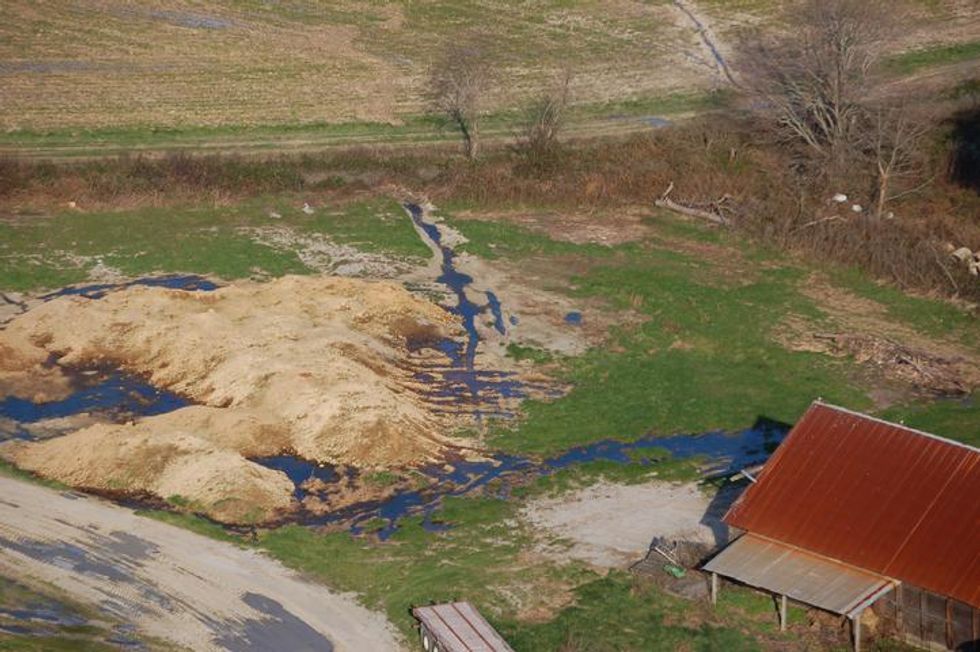 The Clean Water Act Citizen Lawsuit against Perdue/Hudson gained another small victory in U.S. District Court when a motion to require defendants' documents to not be declared "confidential business information" was upheld.
On Nov. 17, both sides filed motions and supporting documents laying out their cases in U.S. District Court in Baltimore. The case is scheduled for trial in March 2012. To view the Waterkeeper's Motion document, click here.
Assateague Coastal Trust (ACT) and Assateague Coastkeeper joined Waterkeeper Alliance to bring suit against Perdue Farms and one of their contracted growers in March 2010 for polluted discharges of fecal coliform, e.coli, nitrogen and phosphorus coming off the poultry growing facility into waterways connecting to the Pocomoke River and the Chesapeake Bay.
Perdue Farms and Alan Hudson were named in the lawsuit because one controls the poultry operation and the other is the owner/operator of the facility. Coastkeeper and Waterkeeper Alliance contend both should share responsibility for the polluted discharges.
A Perdue controlled website—savefarmfamilies.org—has been disseminating misleading and inflammatory statements and information related to this Clean Water Act citizen lawsuit. With the recent filing of a Motion for Summary Judgment (MSJ), the lawsuit is now at a point where the plaintiffs and ACT can make a statement, with facts, to dispute the many misstatements on Perdue's savefarmfamilies.org website.
Click here to read ACT's Nov. 17 statement.
To provide our members and visitors access to public documents related to this case, in an effort to provide facts, you can find the following documents by clicking here.
Coastkeeper and Waterkeeper Alliance original Clean Water Act Complaint
Judge Nickerson order denying Perdue's motion to dismiss the case but dismissing ACT and Coastkeeper as plaintiffs, on a technicality
Motion for Summary Judgment filed Nov. 17, 2011
Documents and exhibits attached to the MSJ pleading
In an interesting turn of events, the Governor of Maryland attempted to interfere with an on-going litigation by writing this letter to Dean Haddon of the University of Maryland School of Law, which was promptly replied to in a terse response to Gov. Martin O'Malley. On Nov. 21, various Waterkeepers of the Chesapeake also responded to O'Malley's letter with their statement.
For more information, click here.