This website uses cookies to ensure you get the best experience while browsing it. By clicking 'Got It' you're accepting these terms.


The best of EcoWatch, right in your inbox. Sign up for our email newsletter!
Farmers ploughing a rice field in southern India. Sonja Pieper / CC BY-SA 2.0
A study published in Science Advances Wednesday offers a potential solution to India's growing nutritional and water needs: replace rice with less thirsty, more nutrititious cereals.
The study found that by replacing the rice grown in each district with the grain that required the least water for irrigation, India could decrease water demand by 33 percent while increasing protein production by 1 percent, zinc production by 13 percent and iron production by 27 percent.
Terraced rice field in Yabu-shi, Hyogo Prefecture, Japan.
cotaro70s / CC BY-ND 2.0
Research published Wednesday in Science Advances found that rice grown with the higher atmospheric carbon dioxide concentrations expected by the end of this century was less nutritious, signaling bad news for the more than two billion people who rely on the grain as their primary food source, a University of Washington (UW) press release published in EurekAlert! Reported.
EcoWatch Daily Newsletter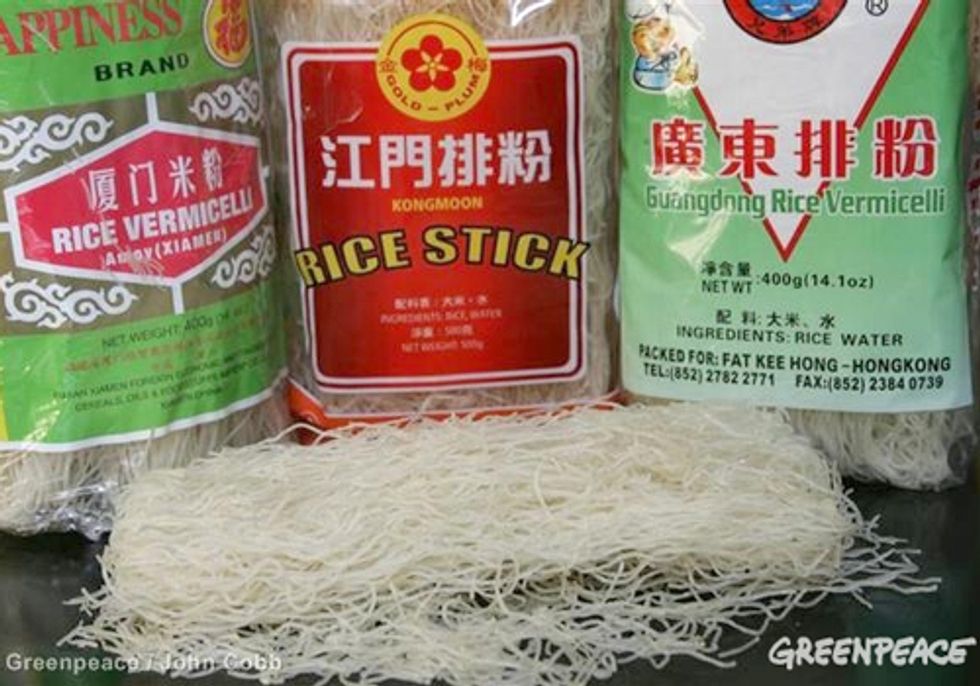 Recently, China proposed to legislate against genetically engineered (GE) grains. This means that staple foods such as rice cannot be researched, planted or sold on the Chinese market, nor can it be exported.
Greenpeace China has campaigned against GE rice since 2004, and in September 2011, the Chinese government announced the suspension of GE rice and wheat commercialisation. That was the first nail in the GE coffin. This time the Chinese have gone a step further and put a legislative proposal on the table.
In the past few years other Asian countries have said no to GE foods as well. India made a ground-breaking decision by putting a moratorium on the approval of Bt Brinjal (eggplant) in 2010 and in 2011 the Thai government decided to keep its rice GE-free.
Other Asian countries, such as the Philippines and Bangladesh are currently in the process of developing and commercializing GE grains so the proposed grain law in China should send a message to decision-makers globally that GE is not welcome in Asia, which companies such as Monsanto and Bayer, regard as a key future market for their GE seeds.
Europe voiced a loud no to GE in 2009 after 1 million Europeans signed a Greenpeace petition. Annual industry figures that were recently released by the International Service for the Acquisition of Agri-biotech Applications (ISAAA), a group funded by the biotech industry to promote GM crops, confirmed the commercial failure of GE food in Europe. Only around 0.06 percent of the EU's farmland was used in 2011 to grow GE food.
While we await the legislative proposal to be passed into law, China should focus its future investments on sustainable agriculture that has the capacity of providing rice to all Chinese, just as it has in the past 7,000 years. We believe that ecological farming should be adopted as the national policy framework for food and agriculture in China and in all countries around the globe to form a solution that provides food for all.
For more information, click here.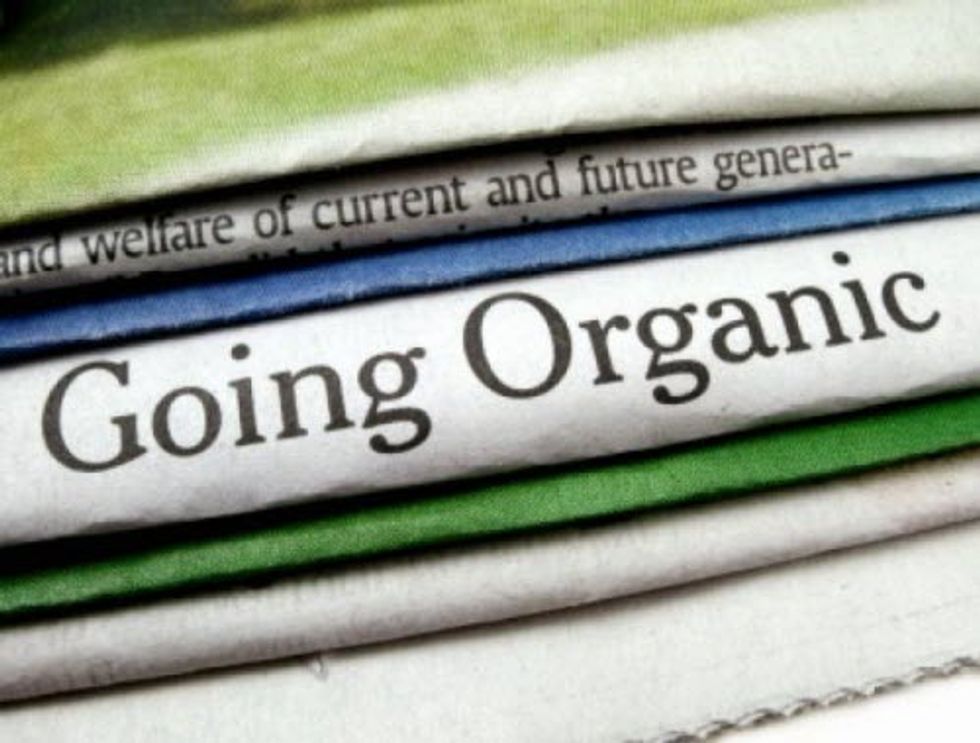 Continuing a long tradition of public participation in setting organic standards, more than 1,000 people submitted comments leading up to the National Organic Standards Board (NOSB) meeting in Savannah, Ga. between Nov. 30 and Dec. 1. To view a webcast of the 4-day meeting, click here. The comments were in response to specific agenda items which the NOSB was convening to consider, including many important materials review decisions. At the meeting, NOSB members frequently cited both individual comments and the collective weight of public opinion as decisive factors in determining how they voted. Beyond Pesticides thanks everyone who used our Keeping Organic Strong webpage as a resource for developing their comments and encourages the public to continue making your voices heard in the development of organic standards.
The NOSB was established under the Organic Foods Production Act of 1990 (OFPA) which authorizes the U.S. Department of Agriculture (USDA) to operate an organic certification program. Appointed by the U.S. Secretary of Agriculture, the 15-member NOSB is responsible for making recommendations on whether a substance should be allowed or prohibited in organic production or handling, assisting in the development of standards for substances used in organic production, and advising the secretary on other aspects of implementing OFPA. No substance can be added to the National List of Allowed and Prohibited Substances that governs material use on certified production and handling operations without a supportive recommendation from the NOSB. Beyond Pesticides Executive Director Jay Feldman received a five-year appointment to the NOSB beginning January 2010 as an environmentalist—one of seven constituencies represented on the board.
Here is a brief summary of some of the NOSB's major votes on Crop and Handling materials taken in Savannah:
Propane (odorized)
This material was petitioned for use in exploding underground devises used to kill burrowing pests, including ground squirrels. The Crops Committee voted against this allowance in advance of the meeting and the full board affirmed that decision in Savannah. Those opposed to the petition stated that there is a full range of alternative materials to odorized propane and that methods already allowed in organic systems that can effectively control rodents, including habitat modification, traps, introduction of predators (such as dogs), rodenticide baits and many others, without the adverse impacts on biodiversity and with greater efficacy. These alternatives, in a more effective and less costly manner, achieve with management what propane would achieve with off-farm synthetic inputs.
Sulfur dioxide
Under existing organic standards, sulfur dioxide can only be added to wine labeled 'made with organic grapes,' provided that the total concentration of sulfite does not exceed 100 parts per million (ppm). Only wines to which no sulfites, which function as a preservative, have been added can be labeled 'organic' and display the USDA organic seal. Arguing that this restriction holds back growth in the marketplace for organically produced wines, a number of wineries petitioned with a request that the annotation be amended to allow sulfur dioxide use and resultant concentrations of sulfites not exceeding 100 ppm in wines labeled as 'organic' and displaying the USDA organic seal.Those opposing the petition commented that the addition of sulfites to wine has not been proven to be essential and argued against adding sulfites, which are a recognized allergen, to 'organic' wine. The NOSB rejected the petition, thereby retaining the distinction between wines that are 'organic' and 'made with organic grapes.'
Copper sulfate
In advance of the Savannah meeting, the Crop Committee recommended placing additional protections on the use of copper sulfate in rice production. The committee cited concerns that routine application rates of this material results in residual copper levels that threaten aquatic organisms including amphibians both in the rice fields and downstream after the irrigation water is released. When the committee proposed a preference for a well-established cultural practice—drill seeding of rice—in lieu of chronic dependence of synthetic copper sulfate, some rice producers questioned the practicality of such a solution. In the final vote in Savannah, copper sulfate in organic rice production was retained on the national list without the preference for drill seeding when conditions allowed.
Ammonium nonanoate
This material was petitioned for use in spray applications to control weeds prior to planting food crops, at the base of grape vines and fruit trees and on the soil surface between crop rows or at the edges of plastic film mulch. Citing concerns about compatibility with organic practices and toxicity to aquatic invertebrates and the availability of several alternatives that do not require using a synthetic substance, the Crops Committee had rejected this petition and the NOSB concurred with that position.
Chlorine
The Handling Committee had proposed a recommendation to bring the use of chlorine in handling into compliance with the existing guidance policy established by the National Organic Program. This guidance will permit use of chlorine up to maximum labeled rates for sanitation of equipment and labeled uses in direct contact with products like fruits or vegetables, as long as there is a potable water rinse with no higher than drinking water levels after use. Additionally, it restricts chlorine in water used as an ingredient must to the level permitted in drinking water. Beyond Pesticides argued that this recommendation did not adequately address the significant human health and environmental risks known to result from chlorine's manufacture and release into the environment. Furthermore, adoption of this recommendation means that there will be no differentiation between the allowance for chlorine use in organic and nonorganic products. Despite Jay Feldman's dissenting vote, the NOSB approved the Handling Committee's recommendation.
For more information, click here.