Farmers ploughing a rice field in southern India. Sonja Pieper / CC BY-SA 2.0
A study published in Science Advances Wednesday offers a potential solution to India's growing nutritional and water needs: replace rice with less thirsty, more nutrititious cereals.
The study found that by replacing the rice grown in each district with the grain that required the least water for irrigation, India could decrease water demand by 33 percent while increasing protein production by 1 percent, zinc production by 13 percent and iron production by 27 percent.
An increase in rice and wheat production beginning in the 1960s, known as the Green Revolution, helped feed the subcontinent's growing population but had unforeseen environmental consequences in the form of water demand, greenhouse gas emissions and fertilizer pollution.
"If we continue to go the route of rice and wheat, with unsustainable resource use and increasing climate variability, it's unclear how long we could keep that practice up," study lead author and Columbia University Earth Institute fellow Kyle Davis said in an Earth Institute press release. "That's why we're thinking of ways to better align food security and environmental goals."
The findings come as India suffers the "worst water crisis in its history," according to a government report published in June. The report found that 200,000 Indians die because of lack of water access each year, and the problem will only grow worse. Demand will double supply by 2030 if nothing changes.
Agriculture has a role to play in the current crisis, a Reuters feature published Thursday reported. Farmers and wealthy Indians use so much groundwater that it has plunged to record lows, the report found, according to Reuters. Current trends indicate that 21 major cities, including New Delhi and Bengaluru, will run out of groundwater by 2020.
Wednesday's study found that the grains maize, finger millet, pearl millet or sorghum would be more water efficient. Rice is the most water inefficient crop in terms of its nutritional value, and wheat has contributed the most to an increase in irrigation demands, the study found. Since the alternative grains packed in more of the nutrients the researchers studied, switching to them could also help India feed an additional 394 million people by 2050. Thirty percent of people in India are currently anemic, according to the Earth Institute, so increasing nutritional yields as the population grows is crucial.
But Davis said he was not yet ready to recommend that India switch cereals. First he said researchers needed to conduct more studies taking into account the greenhouse gas emissions, climate sensitivity and the labor and financial cost of each alternative crop, according to the Earth Institute.
Climate-change altered rainfall patterns are already contributing to the current water crisis.
Davis also wanted to study if Indian farmers and consumers could be persuaded to switch to more water efficient cereals. The country's Public Distribution System (PDS) currently subsidizes rice and wheat, but Davis thought it could be persuaded to subsidize millets or other grains instead if they were found to be a better option for the country.
"If the government is able to get people more interested in eating millets, the production will organically respond to that," Davis told the Earth Institute. "If you have more demand, then people will pay a better price for it, and farmers will be more willing to plant it."
7 Reasons We Face a Global Water Crisis https://t.co/Y2m2dbMxlo @charitywater @WaterAidAmerica @global_water

— EcoWatch (@EcoWatch)1503789607.0
From Your Site Articles
Related Articles Around the Web
EcoWatch Daily Newsletter
Terraced rice field in Yabu-shi, Hyogo Prefecture, Japan.
cotaro70s / CC BY-ND 2.0
Research published Wednesday in Science Advances found that rice grown with the higher atmospheric carbon dioxide concentrations expected by the end of this century was less nutritious, signaling bad news for the more than two billion people who rely on the grain as their primary food source, a University of Washington (UW) press release published in EurekAlert! Reported.
"Rice has been a dietary staple for thousands of years for many populations in Asia and is the fastest growing food staple in Africa," study co-author and Director of the UW Center for Health & the Global Environment Kristie Ebi said in the release. "Reductions in the nutritional quality of rice could affect maternal and child health for millions of people."
The team of researchers from China, Japan, Australia and the U.S. conducted a field study in China and Japan of 18 strains of rice. They confirmed previous studies showing that the higher levels of carbon dioxide expected by 2100 decreased the amount of zinc, protein and iron found in rice. They also discovered for the first time that the higher carbon dioxide levels also decreased the amount of B1, B2, B5 and B9 vitamins, which are important for helping people get the most energy from their food.
Overall, average B1 levels decreased by 17.1 percent, average B2 levels by 16.6 percent, average B5 levels by 12.7 percent, average B9 levels by 30.3 percent, average iron levels by 8 percent, average zinc levels by 5.1 percent and average protein levels by 10.3 percent.
Researchers said that the lowered nutritional content of rice is most likely to impact the 600 million people, mostly in Southeast Asian countries, who rely on rice for more than 50 percent of their energy and protein intake. The region is already projected to be especially vulnerable to climate risks such as extreme weather and sea level rise. A 2018 ranking by HSBC of the nations most vulnerable to climate change found that half of the top ten were in South or Southeast Asia, The World Economic Forum reported. This study adds another worry.
"This is an underappreciated risk of burning of fossil fuels and deforestation," Ebi said.
Rice nutrition will also have a greater impact on people living in countries with lower Gross Domestic Products (GDPs), since people tend to diversify their diet as their country's GDP improves. Lowered nutrition could increase the risk of malaria, stunting and diarrhea in impacted populations, the study found.
The study complicates the idea that carbon dioxide will increase plant growth. "People say more CO2 is plant food—and it is. But how plants respond to that sudden increase in food will impact human health as well, from nutritional deficits, to ethno-pharmacology, to seasonal pollen allergies—in ways that we don't yet understand," study co-author and U.S. Department of Agriculture researcher Lewis Ziska said in the release.
He further told The Guardian that more research was needed to assess the impact of increased carbon dioxide levels on the nutritional content of other crops.
"Many important cereals like wheat as well as staples like potatoes may be impacted by this as well," he said.
The researchers said it might be possible to select for strains of rice that resisted the nutritional effects of increased carbon dioxide, but that this would take time. Another possibility would be to nutritionally enrich the rice with special fertilizers or enhancements after harvest and to educate impacted populations of the need to supplement their diets as carbon dioxide levels rise.
Why Climate Change Is Worsening Public Health Problems https://t.co/fA6gJI3k1H #climatechange #publichealth @NRDC… https://t.co/RbQYlSoC6u

— EcoWatch (@EcoWatch)1516985903.0
From Your Site Articles
Related Articles Around the Web
waterlust.com / @tulasendlesssummer_sierra .
Each product featured here has been independently selected by the writer. If you make a purchase using the links included, we may earn commission.
The bright patterns and recognizable designs of Waterlust's activewear aren't just for show. In fact, they're meant to promote the conversation around sustainability and give back to the ocean science and conservation community.
Each design is paired with a research lab, nonprofit, or education organization that has high intellectual merit and the potential to move the needle in its respective field. For each product sold, Waterlust donates 10% of profits to these conservation partners.
Eye-Catching Designs Made from Recycled Plastic Bottles
waterlust.com / @abamabam
The company sells a range of eco-friendly items like leggings, rash guards, and board shorts that are made using recycled post-consumer plastic bottles. There are currently 16 causes represented by distinct marine-life patterns, from whale shark research and invasive lionfish removal to sockeye salmon monitoring and abalone restoration.

One such organization is Get Inspired, a nonprofit that specializes in ocean restoration and environmental education. Get Inspired founder, marine biologist Nancy Caruso, says supporting on-the-ground efforts is one thing that sets Waterlust apart, like their apparel line that supports Get Inspired abalone restoration programs.
"All of us [conservation partners] are doing something," Caruso said. "We're not putting up exhibits and talking about it — although that is important — we're in the field."
Waterlust not only helps its conservation partners financially so they can continue their important work. It also helps them get the word out about what they're doing, whether that's through social media spotlights, photo and video projects, or the informative note card that comes with each piece of apparel.
"They're doing their part for sure, pushing the information out across all of their channels, and I think that's what makes them so interesting," Caruso said.
And then there are the clothes, which speak for themselves.
Advocate Apparel to Start Conversations About Conservation
waterlust.com / @oceanraysphotography
Waterlust's concept of "advocate apparel" encourages people to see getting dressed every day as an opportunity to not only express their individuality and style, but also to advance the conversation around marine science. By infusing science into clothing, people can visually represent species and ecosystems in need of advocacy — something that, more often than not, leads to a teaching moment.

"When people wear Waterlust gear, it's just a matter of time before somebody asks them about the bright, funky designs," said Waterlust's CEO, Patrick Rynne. "That moment is incredibly special, because it creates an intimate opportunity for the wearer to share what they've learned with another."
The idea for the company came to Rynne when he was a Ph.D. student in marine science.
"I was surrounded by incredible people that were discovering fascinating things but noticed that often their work wasn't reaching the general public in creative and engaging ways," he said. "That seemed like a missed opportunity with big implications."
Waterlust initially focused on conventional media, like film and photography, to promote ocean science, but the team quickly realized engagement on social media didn't translate to action or even knowledge sharing offscreen.
Rynne also saw the "in one ear, out the other" issue in the classroom — if students didn't repeatedly engage with the topics they learned, they'd quickly forget them.
"We decided that if we truly wanted to achieve our goal of bringing science into people's lives and have it stick, it would need to be through a process that is frequently repeated, fun, and functional," Rynne said. "That's when we thought about clothing."
Support Marine Research and Sustainability in Style
To date, Waterlust has sold tens of thousands of pieces of apparel in over 100 countries, and the interactions its products have sparked have had clear implications for furthering science communication.
For Caruso alone, it's led to opportunities to share her abalone restoration methods with communities far and wide.
"It moves my small little world of what I'm doing here in Orange County, California, across the entire globe," she said. "That's one of the beautiful things about our partnership."
Check out all of the different eco-conscious apparel options available from Waterlust to help promote ocean conservation.
Melissa Smith is an avid writer, scuba diver, backpacker, and all-around outdoor enthusiast. She graduated from the University of Florida with degrees in journalism and sustainable studies. Before joining EcoWatch, Melissa worked as the managing editor of Scuba Diving magazine and the communications manager of The Ocean Agency, a non-profit that's featured in the Emmy award-winning documentary Chasing Coral.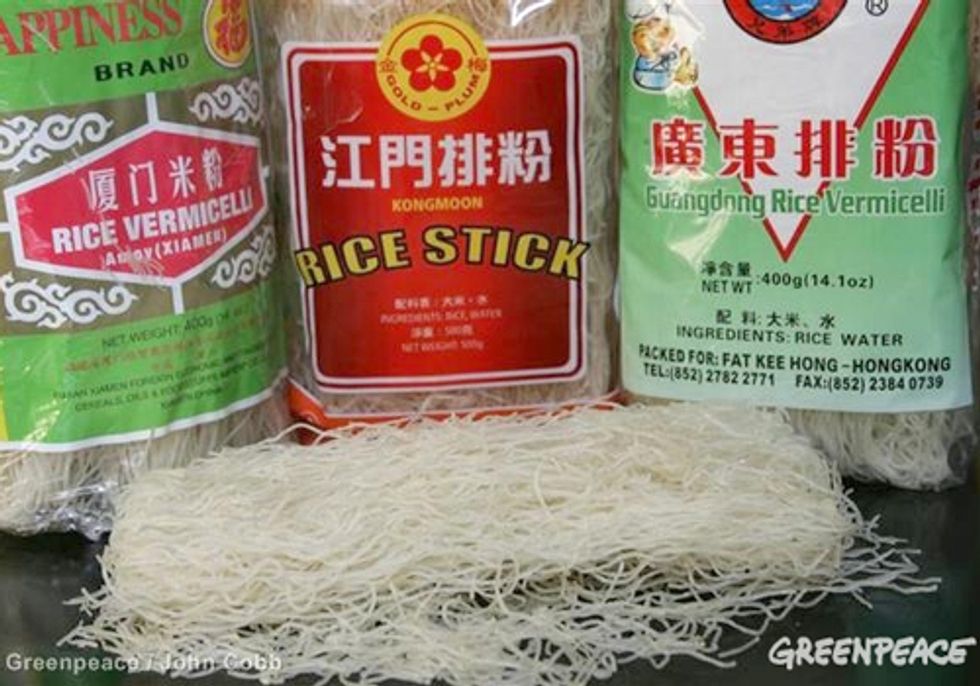 Recently, China proposed to legislate against genetically engineered (GE) grains. This means that staple foods such as rice cannot be researched, planted or sold on the Chinese market, nor can it be exported.
Greenpeace China has campaigned against GE rice since 2004, and in September 2011, the Chinese government announced the suspension of GE rice and wheat commercialisation. That was the first nail in the GE coffin. This time the Chinese have gone a step further and put a legislative proposal on the table.
In the past few years other Asian countries have said no to GE foods as well. India made a ground-breaking decision by putting a moratorium on the approval of Bt Brinjal (eggplant) in 2010 and in 2011 the Thai government decided to keep its rice GE-free.
Other Asian countries, such as the Philippines and Bangladesh are currently in the process of developing and commercializing GE grains so the proposed grain law in China should send a message to decision-makers globally that GE is not welcome in Asia, which companies such as Monsanto and Bayer, regard as a key future market for their GE seeds.
Europe voiced a loud no to GE in 2009 after 1 million Europeans signed a Greenpeace petition. Annual industry figures that were recently released by the International Service for the Acquisition of Agri-biotech Applications (ISAAA), a group funded by the biotech industry to promote GM crops, confirmed the commercial failure of GE food in Europe. Only around 0.06 percent of the EU's farmland was used in 2011 to grow GE food.
While we await the legislative proposal to be passed into law, China should focus its future investments on sustainable agriculture that has the capacity of providing rice to all Chinese, just as it has in the past 7,000 years. We believe that ecological farming should be adopted as the national policy framework for food and agriculture in China and in all countries around the globe to form a solution that provides food for all.
For more information, click here.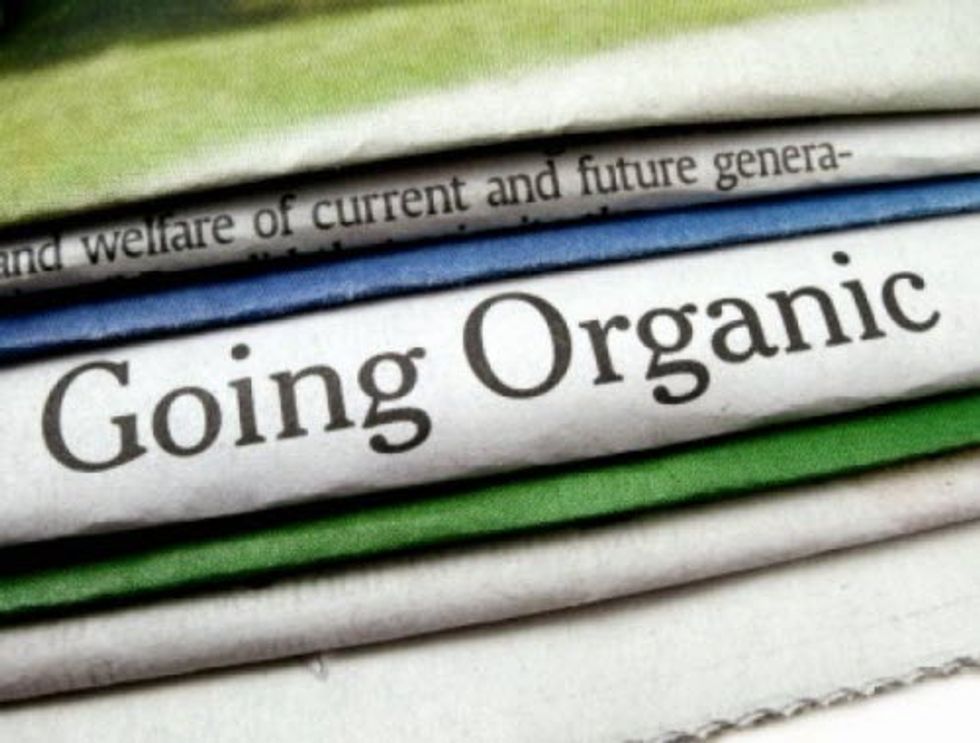 Continuing a long tradition of public participation in setting organic standards, more than 1,000 people submitted comments leading up to the National Organic Standards Board (NOSB) meeting in Savannah, Ga. between Nov. 30 and Dec. 1. To view a webcast of the 4-day meeting, click here. The comments were in response to specific agenda items which the NOSB was convening to consider, including many important materials review decisions. At the meeting, NOSB members frequently cited both individual comments and the collective weight of public opinion as decisive factors in determining how they voted. Beyond Pesticides thanks everyone who used our Keeping Organic Strong webpage as a resource for developing their comments and encourages the public to continue making your voices heard in the development of organic standards.
The NOSB was established under the Organic Foods Production Act of 1990 (OFPA) which authorizes the U.S. Department of Agriculture (USDA) to operate an organic certification program. Appointed by the U.S. Secretary of Agriculture, the 15-member NOSB is responsible for making recommendations on whether a substance should be allowed or prohibited in organic production or handling, assisting in the development of standards for substances used in organic production, and advising the secretary on other aspects of implementing OFPA. No substance can be added to the National List of Allowed and Prohibited Substances that governs material use on certified production and handling operations without a supportive recommendation from the NOSB. Beyond Pesticides Executive Director Jay Feldman received a five-year appointment to the NOSB beginning January 2010 as an environmentalist—one of seven constituencies represented on the board.
Here is a brief summary of some of the NOSB's major votes on Crop and Handling materials taken in Savannah:
Propane (odorized)
This material was petitioned for use in exploding underground devises used to kill burrowing pests, including ground squirrels. The Crops Committee voted against this allowance in advance of the meeting and the full board affirmed that decision in Savannah. Those opposed to the petition stated that there is a full range of alternative materials to odorized propane and that methods already allowed in organic systems that can effectively control rodents, including habitat modification, traps, introduction of predators (such as dogs), rodenticide baits and many others, without the adverse impacts on biodiversity and with greater efficacy. These alternatives, in a more effective and less costly manner, achieve with management what propane would achieve with off-farm synthetic inputs.
Sulfur dioxide
Under existing organic standards, sulfur dioxide can only be added to wine labeled 'made with organic grapes,' provided that the total concentration of sulfite does not exceed 100 parts per million (ppm). Only wines to which no sulfites, which function as a preservative, have been added can be labeled 'organic' and display the USDA organic seal. Arguing that this restriction holds back growth in the marketplace for organically produced wines, a number of wineries petitioned with a request that the annotation be amended to allow sulfur dioxide use and resultant concentrations of sulfites not exceeding 100 ppm in wines labeled as 'organic' and displaying the USDA organic seal.Those opposing the petition commented that the addition of sulfites to wine has not been proven to be essential and argued against adding sulfites, which are a recognized allergen, to 'organic' wine. The NOSB rejected the petition, thereby retaining the distinction between wines that are 'organic' and 'made with organic grapes.'
Copper sulfate
In advance of the Savannah meeting, the Crop Committee recommended placing additional protections on the use of copper sulfate in rice production. The committee cited concerns that routine application rates of this material results in residual copper levels that threaten aquatic organisms including amphibians both in the rice fields and downstream after the irrigation water is released. When the committee proposed a preference for a well-established cultural practice—drill seeding of rice—in lieu of chronic dependence of synthetic copper sulfate, some rice producers questioned the practicality of such a solution. In the final vote in Savannah, copper sulfate in organic rice production was retained on the national list without the preference for drill seeding when conditions allowed.
Ammonium nonanoate
This material was petitioned for use in spray applications to control weeds prior to planting food crops, at the base of grape vines and fruit trees and on the soil surface between crop rows or at the edges of plastic film mulch. Citing concerns about compatibility with organic practices and toxicity to aquatic invertebrates and the availability of several alternatives that do not require using a synthetic substance, the Crops Committee had rejected this petition and the NOSB concurred with that position.
Chlorine
The Handling Committee had proposed a recommendation to bring the use of chlorine in handling into compliance with the existing guidance policy established by the National Organic Program. This guidance will permit use of chlorine up to maximum labeled rates for sanitation of equipment and labeled uses in direct contact with products like fruits or vegetables, as long as there is a potable water rinse with no higher than drinking water levels after use. Additionally, it restricts chlorine in water used as an ingredient must to the level permitted in drinking water. Beyond Pesticides argued that this recommendation did not adequately address the significant human health and environmental risks known to result from chlorine's manufacture and release into the environment. Furthermore, adoption of this recommendation means that there will be no differentiation between the allowance for chlorine use in organic and nonorganic products. Despite Jay Feldman's dissenting vote, the NOSB approved the Handling Committee's recommendation.
For more information, click here.