Roughly a quarter of the fish sampled from fish markets in California and Indonesia contained man-made debris—plastic or fibrous material—in their guts, according to a study from the University of California, Davis and Hasanuddin University in Indonesia.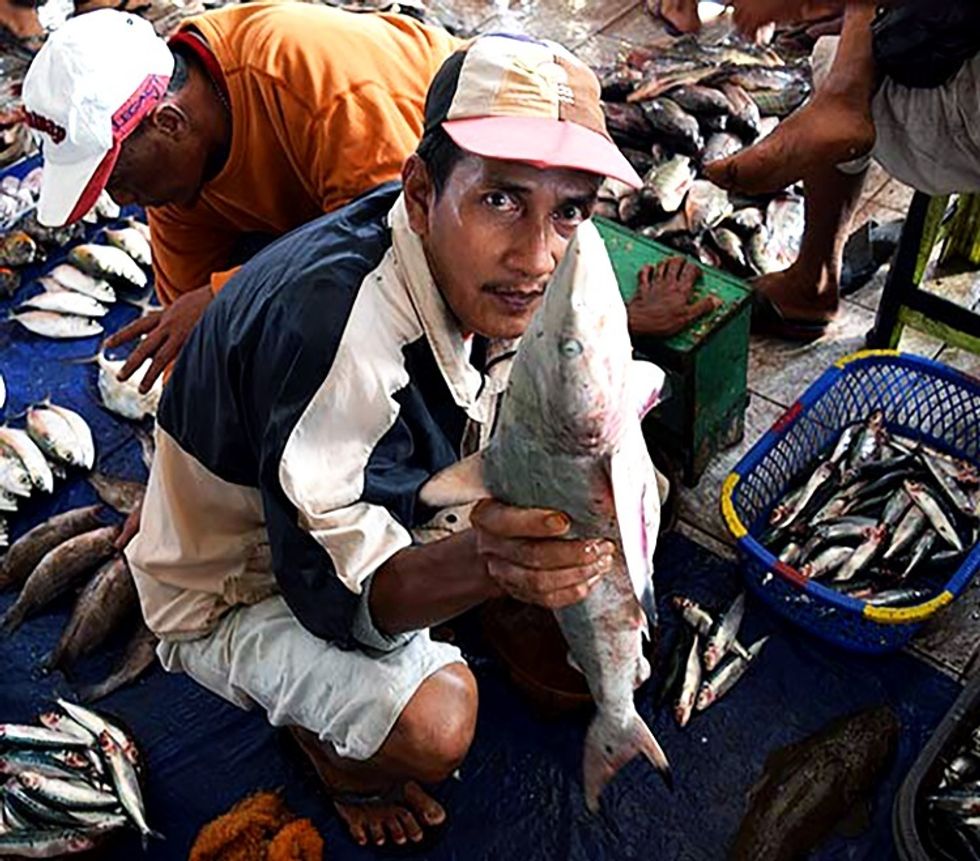 UC Davis researchers found plastic and fibrous debris in 25 percent of the fish sold in Indonesian and California markets. Photo credit: Dale Trockel
The study, published last week in the journal Scientific Reports, is one of the first to directly link plastic and man-made debris to the fish on consumers' dinner plates.
"It's interesting that there isn't a big difference in the amount of debris in the fish from each location, but in the type—plastic or fiber," said lead author Chelsea Rochman, a David H. Smith postdoctoral fellow in the Aquatic Health Program at the UC Davis School of Veterinary Medicine. "We think the type of debris in the fish is driven by differences in local waste management."
"Waiter, There's Some Plastic in My Fish"
The researchers sampled 76 fish from markets in Makassar, Indonesia and 64 from Half Moon Bay and Princeton in California. All of the fragments recovered from fish in Indonesia were plastic. In contrast, 80 percent of the debris found in California fish was fibers, whereas not a single strand of fiber was found in Indonesian fish.
Indonesia has little in the way of landfills, waste collection or recycling and large amounts of plastic are tossed onto the beaches and into the ocean. The problem is made worse by a lack of purified drinking water that forces its residents to drink bottled water.
"Indonesia has some of the highest marine life richness and biodiversity on Earth and its coastal regions—mangroves, coral reefs and their beaches—are just awash in debris," said co-author Susan Williams, a professor with the UC Davis Bodega Marine Laboratory who has worked on projects in Indonesia for the past several years. "You have the best and the worst situation right in front of you in Indonesia."
Meanwhile, the U.S. has highly advanced systems for collecting and recycling plastics. However, most Californians wash their clothing in washing machines, the water from which empties into more than 200 wastewater treatment plants offshore California. The authors theorize that fibers remaining in sewage effluent from washing machines were ingested by fish sampled in the state.
"To mitigate the issue in each location, it helps to think about local sources and differences in waste management strategies," Rochman said.
It Takes Guts
The scientists emphasize that the plastic and fibers are found in the fishes' guts. That means humans are likely to ingest the debris only if the fish is eaten whole, as it is in Indonesia or such as with sardines and anchovies, rather than filleted. However, researchers are still studying whether chemicals in plastic can transfer into the meat.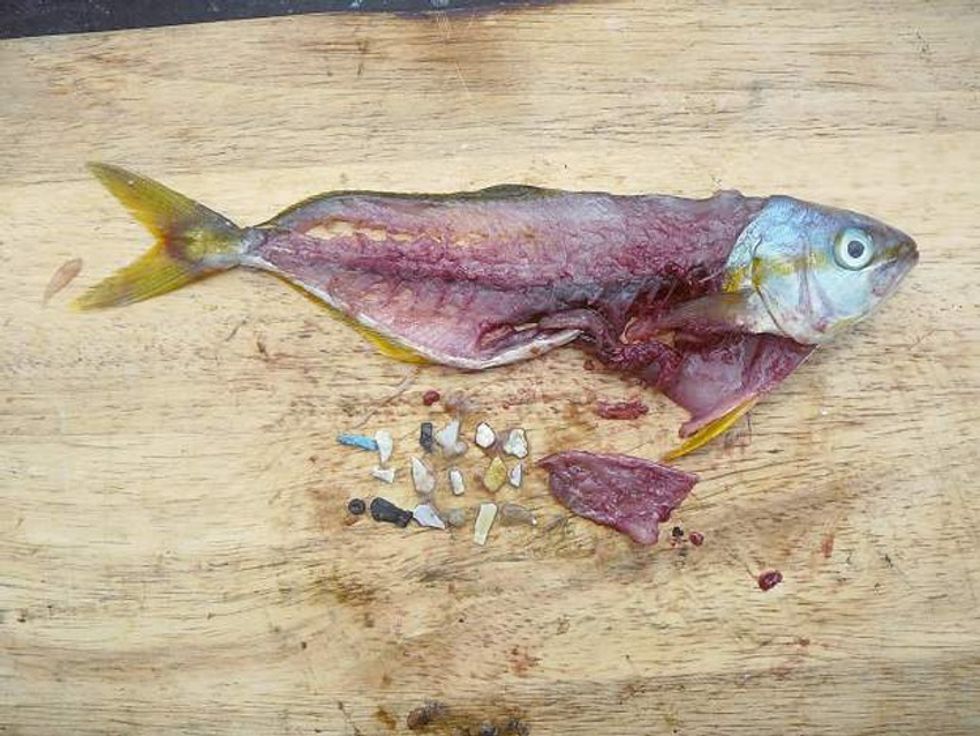 The study was funded by a UC Davis Outreach and International Program SEED Grant, the National Science Foundation's Graduate K-12 and IGERT programs and the National Institute of Environmental Health Sciences' Superfund Research Program.
YOU MIGHT ALSO LIKE
America's Deadly Love Affair With Bottled Water Has to End
Banning Microbeads Offers Simple Solution to Protect Our Oceans
More People Have Died This Year from Selfies Than Sharks
Marine Species on 'Brink of Collapse,' Says WWF Report
EcoWatch Daily Newsletter
Prior to joining the Master of Science in Sustainability Management (MSSM) program, current student Janice Tran interned with the United Nations Department of Economic and Social Affairs as well as with JPMorgan Chase as an EDF Climate Corps Fellow. She believes in managing carbon emissions without compromising economic growth and credits the MSSM program's diverse array of courses has helped her develop skills and gain tools to effectively pursue this goal.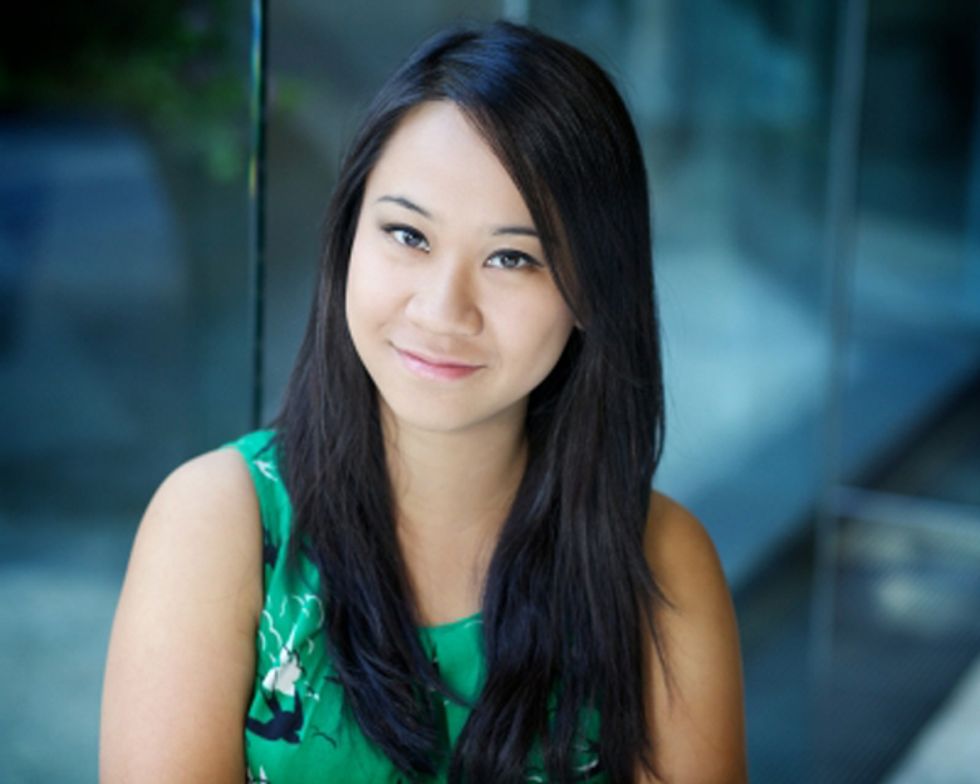 1. What drew you to the Master of Science in Sustainability Management (MSSM)?
I applied to the MSSM program because of its interdisciplinary nature. I am very passionate about the energy industry and understand that tackling energy issues requires knowledge in multiple disciplines, including policy, science and business. Having followed the work of the Earth Institute for several years, I knew the school was a pronounced leader in sustainability, so it was a natural step for me to apply to the program and to the school. New York is also a prominent leader in promoting renewable energy and I wanted to be immersed in a city that took sustainability seriously.
2. What do you intend to do professionally once you achieve your degree?
I would like to pursue a career in the energy market. Through my experience in the MSSM program, I've realized the importance of markets in scaling up deployment of renewable energy. There is a lot of innovation currently happening in renewable energy finance and I'd love to be a part of it.
3. What do you think is the most important sustainability challenge?
I think the most important sustainability challenge is climate change and managing our world's carbon emissions without compromising economic growth. I strongly believe that this is not just a sustainability challenge, but also the toughest global challenge our generation faces. Luckily, the MSSM program immerses you in this challenge, giving the tools to understand the complexity of tackling climate change and how to do something meaningful to help solve it.
4. What skills and tools have you acquired through the program so far?
Coming from a business background, I came into this program seeking to round out my knowledge. I wanted to learn more about engineering and science, particularly as it relates to energy. Classes like the Earth's Climate System and Alternative Energy Resources taught me the foundations of climate science and energy engineering that I always felt I lacked.
5. How have you applied what you've learned in the program so far?
I draw on my classroom knowledge every day. It is great to be in New York City because you receive exposure to the distinguished leaders in the sustainability industry, who come and speak in the city or at Columbia. It is always easy to tie the issues mentioned by the speakers to something that you are learning from your classes.
Additionally, I've completed two internships while being in the program and can attribute much of my success in these internships to what I've learned in the program. My first internship was at the United Nations Department of Economic and Social Affairs, where I worked on designing a pilot project in Jordan to help the government understand the water-energy-food nexus and how it can help them use their resources more efficiently. I pulled knowledge from my Energy and Sustainable Development class and Water Systems Analysis class. My second internship was at JPMorgan Chase, where I was an EDF Climate Corps Fellow, helping to evaluate solar and fuel cell projects for the Global Real Estate group. Having an understanding of the underlying technologies through my Alternative Energy Resources class was valuable.
6. Beyond the classroom, what extracurricular sustainability related activities have you engaged in with your fellow Sustainability Management students?
There are so many opportunities to learn from your students, both in a formal and informal setting. Outside of the many happy hours and SUMASA events, there are also many opportunities to start your own initiatives and really define yourself as a sustainability professional. Last year, I helped to organize the first North American Student Energy Summit, which was a partnership with several organizations including Columbia University, the United Nations Sustainable Energy for All, and New York Energy Week. The event was hosted by Student Energy, a global nonprofit which aims to educate and connect students on energy issues. This year, a fellow MSSM graduate and I entered into a Columbia Business School Entrepreneurship Competition in the hopes of entering into an incubator program to develop our electric vehicle financing idea. We are still waiting for the results but even if we don't get in, the experience was still very valuable.
7. What is your favorite class in the MSSM program so far and why?
My favorite class was Earth's Climate System taught by Ben Cook. After taking that class I can confidently speak about climate change and how it can be relevant in any field of business practice.
8. How do you intend to utilize your degree from the MSSM program to further your career?
I feel the MSSM was a great foundation builder and helped me fill the holes that remained after my years of work experience in the sustainability consulting industry.
9. How has collaborating with your fellow students in projects in the classroom benefitted you professionally and personally?
This semester, I am working on a capstone for the OECD, which examines the role that pension funds can play in promoting renewable energy investment and environmental responsibility. Pension funds own nearly half of the world's investable wealth and can serve as a market catalyst if sustainability is incorporated into their investment objectives. These investors also are the most exposed to climate risk because of their long term investment horizons. Working on this project with my capstone team has really opened my eyes on the potential that investors and markets can play in making sustainability mainstream.
Students in the MPA in Environmental Science and Policy program enroll in a year-long, 54-credit program offered at Columbia University's School of International and Public Affairs, in partnership with the Earth Institute.
Since it began in 2002, the MPA in Environmental Science and Policy program has given students the hands-on experience, and the analytical and decision-making tools to implement effective environmental and sustainable management policies. The program's 682 graduates have advanced to jobs in domestic and international environmental policy, working in government, private and non-profit sectors. Their work involves issues of sustainability, resource use and global change, in fields focused on air, water, climate, energy efficiency, food, agriculture, transportation and waste management. They work as consultants, advisers, project managers, program directors, policy analysts, teachers, researchers and environmental scientists and engineers.
Recent news on the restoration of normal relations between Cuba and the U.S. has often focused on the potential gains for Cuban citizens. Yet, as many science outlets have reported, science research may be enhanced for scientists in both countries. As Dr. David Guggenheim recently exclaimed "this is huge news for science."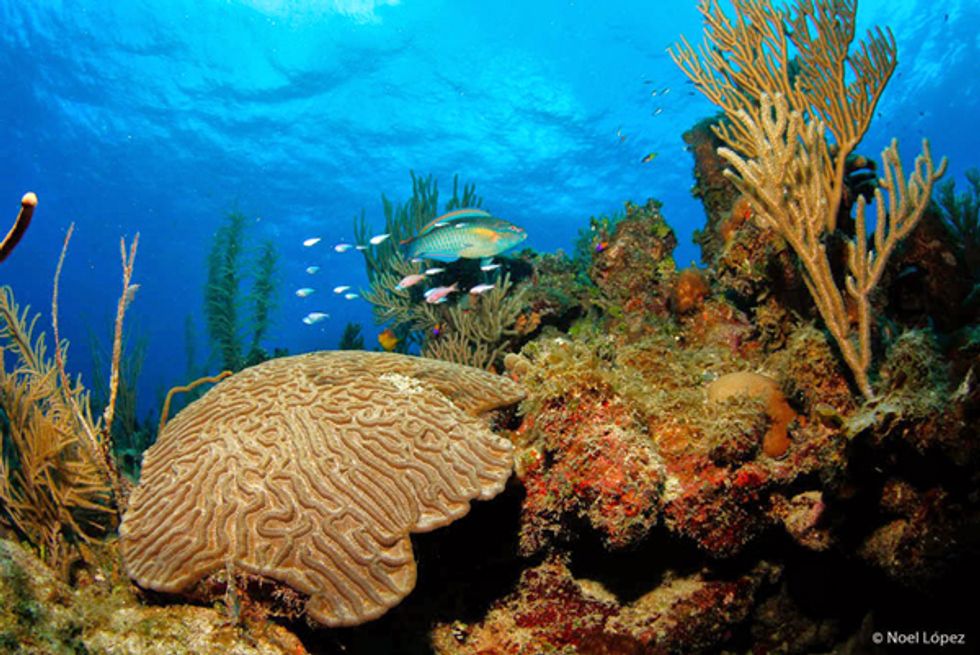 Scientists have already forged strong international connections to study Cuba's rich marine environments. By removing some of the barriers to their work, we may end up learning some lessons about how to restore coral reefs here in the U.S.
I "grew up" as a restoration ecologist in the Florida Keys, where the coral reefs endure a suite of threats, from over-fishing to climate change to high nutrient levels. The Florida Keys National Marine Sanctuary protects more than 2,900 nautical miles of this barrier reef system, yet the health of the coral reefs has continued to decline.
Yet, just over a hundred miles away, the largest marine protected area in the Caribbean hosts a relic of what the Keys reefs once looked like. The Gardens of the Queen, located 60 miles off the southern coast of Cuba, provides tourists will incredible sightings of goliath grouper, sharks and healthy corals.
It also may provide restoration ecologists with potential clues for helping the struggling reefs in Florida and throughout the Caribbean.
I traveled to the Gardens of the Queen in June with Guggenheim, the Ocean Doctor (and coincidentally, my first boss at the Conservancy of Southwest Florida), and The Explorers Club. It was an incredible opportunity to observe these reefs and to ponder the potential for coral reef restoration.
While I (mostly) enjoyed the dives with sharks inside the reserves, it wasn't until we left the reserve in search of floating reefs that I realized the potential bonanza of lessons available to us. We traveled outside the Reserve boundary to Cayo Pedra de Pitoto Nino, where fishermen previously reported encountering floating reefs.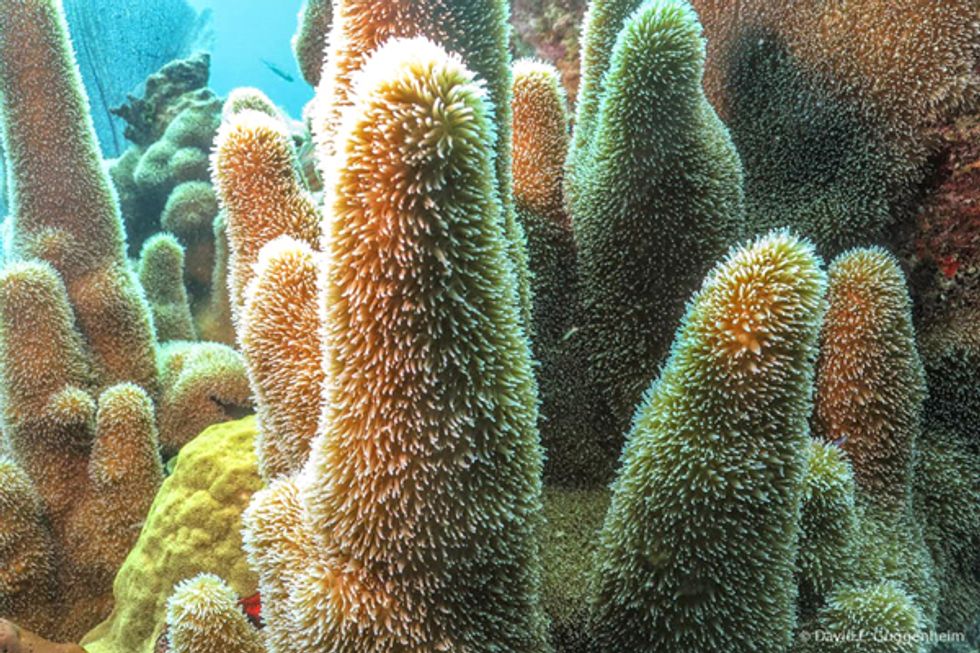 Typically, these unique systems are found in muddy bottom areas, where small patches of corals are not fully attached to the bottom and may indeed appear to be "floating." We did not find evidence of muddy bottom but we did discover an unusual reef system.
In a sandy, shallow area, a rubble pile of elkhorn coral fragments were tightly bound together like a puzzle. Fingers of dead coral interlaced with each other to provide a substrate for new corals and sponges to settle. A diverse fish community found plenty of hiding spots in this intricate reef and we spotted colorful nudibranchs and plenty of spiny sea urchins, who were likely keeping the reef clean of algae.
A close inspection revealed that the substrate, or surface, of the reef, was not covered by macroalgae, which typically outcompetes tiny corals for space on recovering reefs. Instead, we noted the presence of coralline algae, elkhorn and other corals, and small sponges, all of which may glue the reef together. We swam around the reef, occasionally peeking up to exclaim with wonder at what we were seeing.
Yes, we found a pile of old coral in the middle of the ocean. But, how did it get here? There was no obvious reef nearby, where one might expect reef rubble to originate from.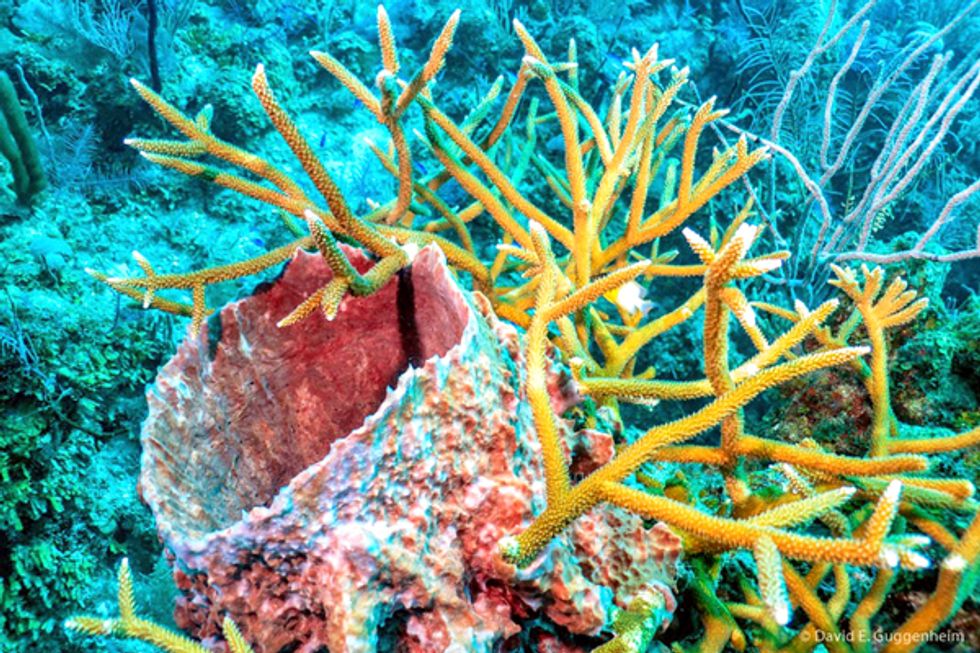 How was this reef attached to the ocean floor? Was it even attached? Did it move during storm surges, causing fisherman to call them "floating reefs?" How long had it been here? How long does it take for corals to colonize a new reef and for fish to claim their space?
We left our short snorkel with many questions. The answers to some of these questions could be incredibly helpful to restoration ecologists. If we understand more about how reefs form in the first place, we may be able to help reefs recover after they are damaged from storms, bleaching events, ship groundings, and nutrient pulses.
While the amazing reefs of the Gardens of the Queen give us ideas about what the reefs of the Caribbean used to look like, this small, unassuming patch of coral rubble may hold important clues for how to help struggling coral reefs in Florida and across the Caribbean, a tangible benefit of the restoration of relationships between our countries.
Rebecca L. Vidra is the director of undergraduate studies at Duke University's Nicholas School of the Environment.
YOU MIGHT ALSO LIKE
Will New Relations With Cuba Impact Its Pristine Ocean Environment?
500 Years After Columbus, Cuba's Gardens of the Queen Still Pristine
When the average American thinks about how climate change-caused global warming could affect their health, what do they think of? Not much, apparently, according to a new study, Public Perceptions of the Health Impacts of Global Warming, just released by the Yale Project on Climate Change Communication and the George Mason University Center for Climate Change Communication. The study is based on the results of a survey, Climate Change in the American Mind. The researchers found that Americans largely haven't thought about the health impacts of global warming at all.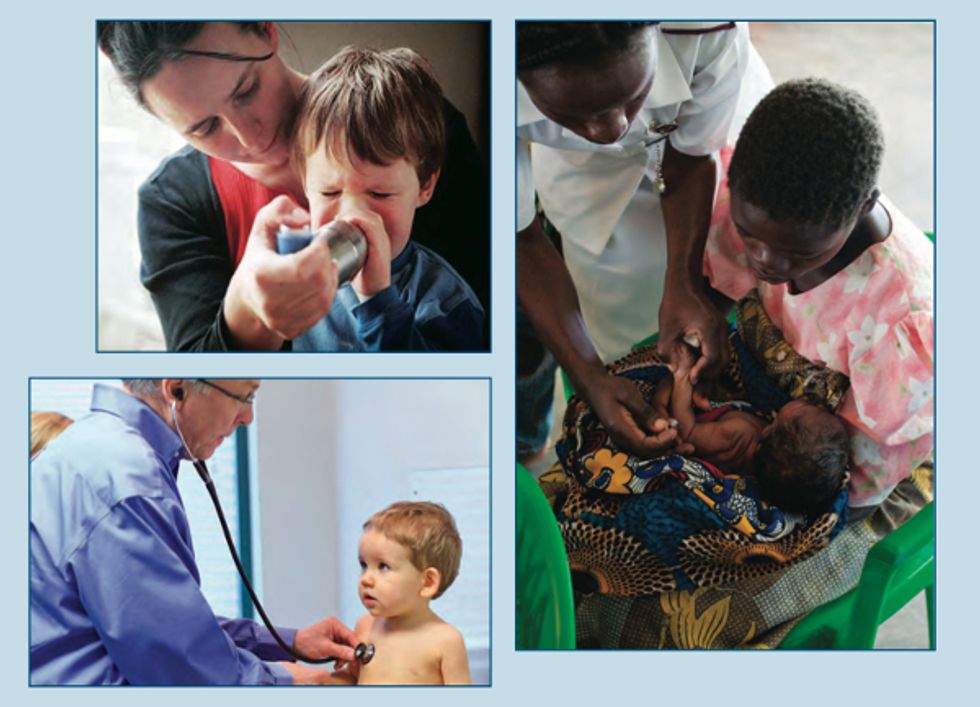 "Few Americans have thought much about the health consequences of global warming," they said. "Asked how often, if at all, before taking this survey they had thought about how global warming might affect people's health, six in 10 said they had given the issue little or no thought. Only one in 10 said they had given the issue a 'great deal' of thought and only about two in 10 (22 percent) said they had thought about it a 'moderate amount.'"
Asked "In your view, what health problems related to global warming are Americans experiencing, if any?," 43 percent offered no answer and 14 percent said they didn't know. Ten percent answered incorrectly that there are no problems, while 27 percent named one. The respondents who correctly identified at least one health problem primarily mentioned either asthma and other lung diseases (14 percent) or the impacts of extreme weather events (6 percent). Fewer than 5 percent were able to name anything else, such as diseases carried by tainted water, food and ticks.
The study found on question after question that large numbers of respondents didn't know or were wrong. Only one in three respondents (31 percent) thought global warming was impacting the health of Americans now, and only 17 percent thought it was affecting their own health or that of members of their household. Only one in three respondents knew that some groups of people—including the elderly, children and the poor—were more likely to suffer health impacts than others (32 percent); most were not sure (43 percent).
Needless to say, they were equally unaware of the health impacts of global warming worldwide. Most said they weren't sure how many people are impacted around the globe, and a third thought people would suffer no health consequences now or in the future. Only 12-15 percent thought thousands or millions of people around the world are sickened, injured or die because of global warming. And only slightly more than a third thought smog, pollen-related allergies, asthma and other lung diseases, heat stroke and injuries from storms would become more common in their community in the next decade.
Still, almost half of Americans felt government agencies should do more to address such health-related issues, including federal agencies like the Centers for Disease Control (CDC), the National Institutes of Health (NIH), the Federal Emergency Management Agency (FEMA), Congress or their state government. More support than oppose more funding for government agencies to deal with public health problems arising from global warming but about three in ten had no opinion.
The survey suggests an avenue for increasing public awareness. Nearly half (49 percent) said they are likely to trust their primary care doctor's opinion on the matter, while forty-one percent said they would trust family or friends with a similar number saying they would trust the CDC. They were least likely to trust the opinion of religious leaders and the military on the topic.
In an editorial published yesterday in Bristol, Virginia's TriCities.com, as well as the Richmond Times-Dispatch, Virginia pediatrician Jerome A. Paulson, chairman of the American Academy of Pediatrics Council on Environmental Health, wrote, "As a pediatrician who cares for children from the tri-state area, I have witnessed the harmful effects of air pollution on children in our local communities, especially in the form of exacerbated or new asthma symptoms. Without action, these cases will only become more frequent and more severe."
He strongly advocated for the U.S. Environmental Protection Agency (EPA) proposed carbon emission reduction rule, saying, "Despite these alarming statistics and the imminent health effects of climate change, the public health perspective has been notably absent from discussions of the EPA's new rule to reduce carbon emission. Ignoring the impact of air pollution on public health is leaving out an important piece of the puzzle."
"Public health actions, especially preparedness and prevention, can do much to protect people from some of the impacts of climate change," said the Yale/George Mason University researchers. "Early action provides the largest health benefits. As threats increase, our ability to adapt to future changes may be limited."
YOU MIGHT ALSO LIKE
Fighting Global Warming Will Improve Health of People Everywhere
Climate Change Bigger Health Emergency Than Ebola
According to the Master of Public Administration program at the University of North Carolina at Chapel Hill, the last decade has had 15 of the costliest hurricanes on record that resulted in thousands of casualties, millions of destroyed homes and more than $310 billion in total damage.
The Decade of Destruction infographic "explores the devastating damage caused by hurricanes between 2004 and 2013, the relief and recovery efforts of government agencies and NGOs, and preventive measures taken to protect the nation's most vulnerable communities from future natural disasters."
Katrina was the costliest hurricane at $108 billion with Sandy coming in second at $71.4 billion. A growing number of studies have shown that the economic cost of not acting on climate change is likely to be calamitous and increase the number of extreme weather events, including hurricanes.
See for yourself the impact the last decade of destruction has had on people, planet and the economy.
YOU MIGHT ALSO LIKE
Climate Action = Economic Gains
King Tide Ignites Floridians to Take Climate Change Action
The Khumbu Icefall on Mount Everest is perhaps the most well-known and notoriously dangerous glacial feature on the planet. In a fresh post on the Glacier Hub blog, The Earth Institute's Ben Orlove, writing with anthropologist Pasang Yangjee Sherpa of Penn State, recounts a recent workshop held in Kathmandu to address the issues raised by the tragic deaths on the icefall last spring of 16 Nepalese guides who were preparing the trail for this year's climbing expeditions.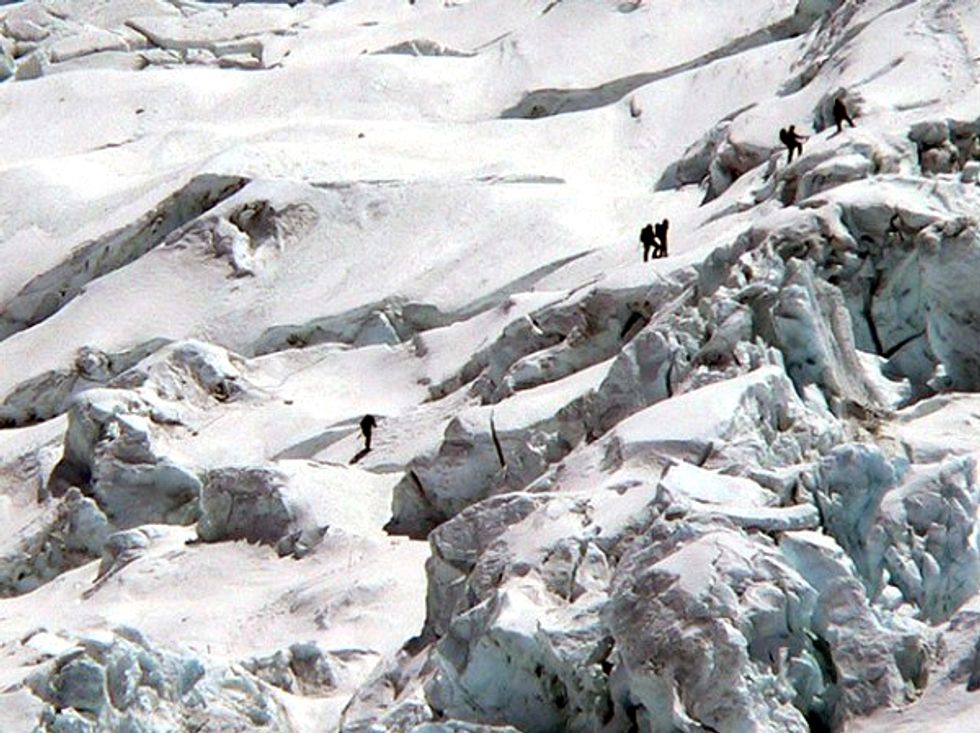 The "Participatory Workshop on Roles, Responsibilities & Rights of Mountaineering Workers," held Aug. 29-30, "represents a significant change in the debates about climbing expeditions on Mount Everest, with significance across the Himalayas and beyond," Orlove writes.
The status of the local workers who provide the support system necessary for climbing Everest is just one among many issues arising from swelling number of people seeking to stand atop the world's highest peak. Is the climbing system sustainable? Hundreds make the attempt each year, many with no mountaineering experience. They overcrowd climbing routes and leave behind an estimated 50 tons of trash. Even crime has become a problem on the mountain, documented in Michael Kodas' 2008 book, "High Crimes: The Fate of Everest in an Age of Greed."
But, the expeditions also provide a poor country with substantial revenue. In recent years volunteers have mounted clean-up expeditions up the mountain. The government now requires climbers to descend with at least 18 pounds of trash, estimated as the amount a climber might otherwise leave behind.
The April 18 accident occurred at the Khumbu Icefall at the beginning of the annual climbing season, and eventually led to the cancellation of the year's planned expeditions.
The icefall "goes over an area in which a glacier descends a cliff so steep that the ice cannot flow smoothly, but rather becomes divided by criss-crossing crevasses into segments, many as large as big houses, which can break off and come crashing down," the authors write. "In essence, an icefall is to a glacier what a waterfall is to a liquid river. Everest contains many other challenges to climbers, including thin air, long ascents and changeable weather, but this icefall is particularly treacherous.
"Only 13 of the bodies were recovered before weather conditions caused the cancellation of the search for the others. The guides were predominantly Sherpa, members of a Himalayan ethnic group with longstanding ties to the mountain, who have provided the core guides since the earliest expeditions of the 1920s.
"Some were offended that the government offered only scanty compensation to the families of the victims, barely enough to pay for the funerals. … The government lobbied to make sure that the climbing season—and the flow of valuable foreign revenue that it brings—would continue. In sum, the incident revealed once again the strong economic and cultural divisions that have long plagued the climbing expeditions, in which wealthy foreigners make large payments to the Nepalese government and to climbing firms, while the local guides, who face life-threatening risks as they traverse the dangerous terrain year after year, receive low pay."
The meeting tried to address some those grievances. But, the authors say, "The meeting was in some ways inconclusive. A government official remarked, 'Like lovers who can't speak what is in their heart, we aren't open in discussions and regret it once we go home.' However, there were some positive outcomes."
To read the full story, visit the Glacier Hub website.
The Earth Institute is made up of more than 30 research centers and over 850 scientists, postdoctoral fellows, staff and students. To learn more about the Earth Institute's education programs such as the MPA in Environmental Science and Policy or the MS in Sustainability Management, click here.
YOU MIGHT ALSO LIKE
How Climate Change Exacerbates the Spread of Disease, Including Ebola
World Trade Center Ship Traced to Colonial-Era Philadelphia
How Green Infrastructure Minimizes the Impacts of Climate Change
[Editor's note: This article was updated Aug. 1.]
A team of University of Colorado Boulder researchers began a seismic investigation after a May 31 earthquake. The researchers' information led the Colorado Oil and Gas Conservation Commission to request a 20-day halt to NGL Water Solutions' fracking wastewater injection operations.
NGL, formerly known as High Sierra Water Services, was given permission to resume its activities at a 10,800-foot-deep well a few weeks later. Anne Sheehan and her team found that the well is linked to more than 200 earthquakes, the geophysics professor in the CU Department of Geological Sciences told Boulder County Business Report. NGL made modifications to the well, cementing the bottom 400 feet of the well, and it is has come back into production at a lower rate of pressure and injection. CU continues to monitor the earthquake activity and has found it has decreased. The information from the study will help the researchers find out why some wells have earthquakes and some do not, and how to fix the wells that do have earthquakes, if possible.
Sheehan said the group found "quite a few" earthquakes with epicenters within two miles of the well.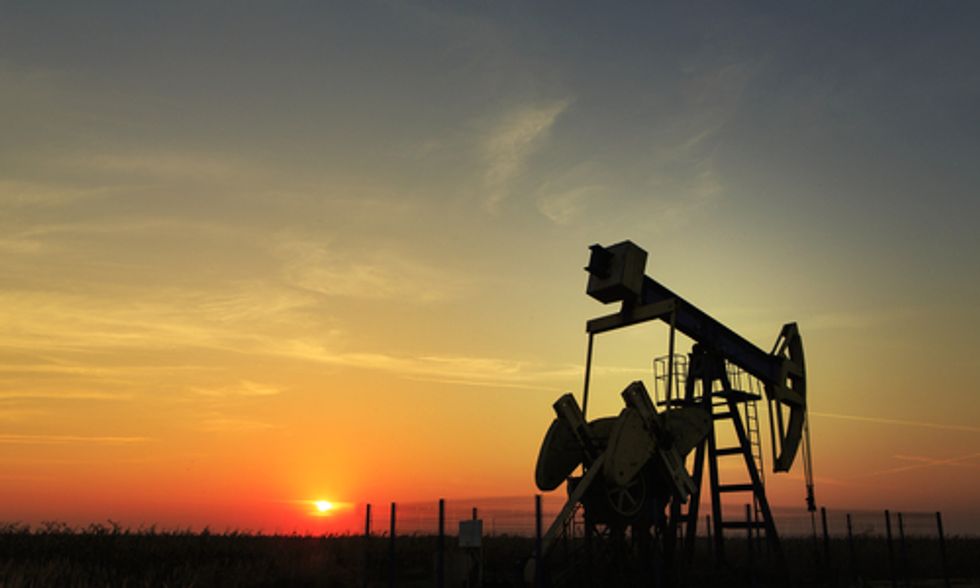 Photo courtesy of Shutterstock
Two earthquakes—with magnitudes of 3.4 and 2.6—took place within mere miles of the well. Shemin Ge and Matthew Weingarten, also of CU, also found that activity within fracking wastewater injection wells likely caused earthquakes in central Oklahoma.
NGL operates 11 of the 29 fracking wastewater injection wells in Weld County, CO. When the Colorado Oil and Gas Conservation Commission allowed NGL to resume activities, it began injecting 7,500 barrels per day at maximum pressure.
"We'll continue to closely monitor and accumulate all available information at this location," Colorado Department of Natural Resources spokesman Todd Hartman told the Report, "and work with partners to continue understanding how best to limit and prevent potential seismic impacts related to deep injection generally."
While some U.S. are lukewarm on the idea of taxing fossil fuel companies for emitting carbon, more are willing to support a tax if the funds support cleaner energy.
According to the University of Michigan and Muhlenberg College's Spring 2014 National Surveys on Energy and Environment (NSEE), most Americans—56 percent—support a revenue-neutral carbon tax, in which all tax revenue would be returned to the public as a rebate check. However, that amount rises to 60 percent if revenues would be used to fund research and development for renewable energy programs.
The study, authored by professors from Michigan's Gerald R. Ford School of Public Policy and Muhlenberg's College of Political Science and its Accounting, Business & Economics department, shows that the carbon tax support spreads across all political parties.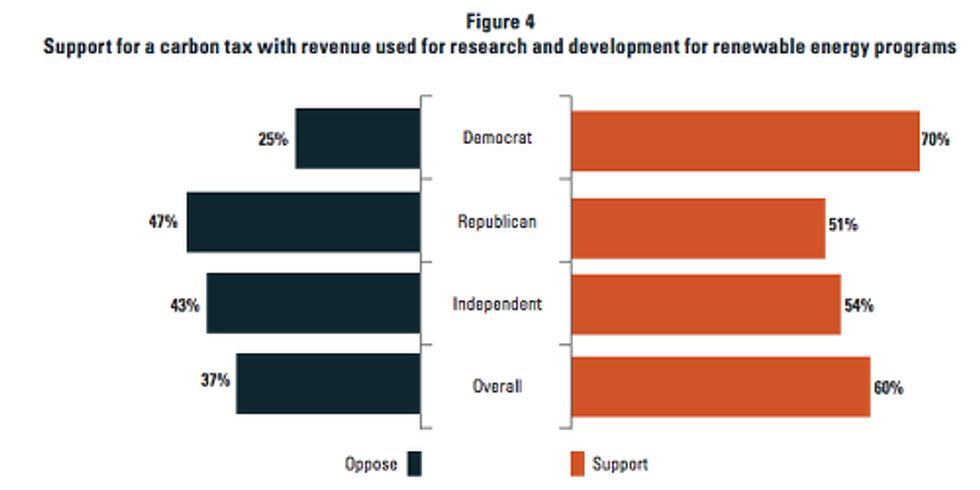 The carbon tax coupled with renewable energy research earns majority support across all political categories, including a little more than half of Republicans.
If a carbon tax's revenues were used to reduce the federal budget deficit, only 38 percent of Americans would support it, the study suggests. A tax with unspecified revenue direction would receive the least support, with 34 percent.
The study's authors believe harsh winters, reports like the most recent round from the Intergovernmental Panel on Climate Change and the work of environmentalists have combined to shift the public's thoughts on climate change.
"Climate change is a highly politicized issue, and we find strong evidence of a partisan divide. Democrats express more support for all the policies in our survey than Republicans do, with Independents generally clustering more closely to Democrats," the report reads. "However, respondents across all parties express considerably more support for a carbon tax when a use of revenue is attached."
The study also followed up with respondents by asking which use of revenue they would prefer for a carbon tax. Renewable energy edged out tax rebate checks.

"The cold winters of 2013 and 2014 have eroded the public's beliefs in the existence of global warming, and the recent political landscape has not favored legislative action on climate change at the federal level," the report concludes. "Nonetheless, several states and many other countries are moving ahead with market-based climate change mitigation policies and recent regulatory steps by the U.S. Environmental Protection Agency may reopen this discussion in many states.
"Conventional wisdom holds that a carbon tax, while attractive on economic grounds, is a political non-starter. The survey results reported here suggest that this conclusion may be premature."
Because the strong currents in the Straits of Mackinac reverse direction every few days, a rupture of the oil pipeline beneath the channel would quickly contaminate shorelines miles away in both lakes Michigan and Huron, according to a new University of Michigan (U-M) study commissioned by the National Wildlife Federation.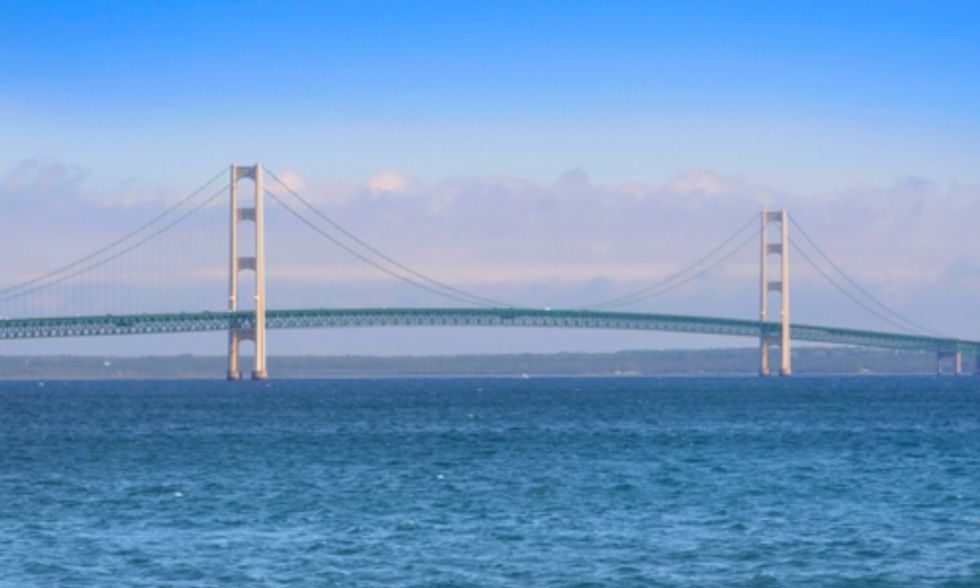 In one scenario examined in the study and accompanying animations, oil from a hypothetical pipeline break reached Mackinac Island and Round Island after 12 hours and Bois Blanc Island after two days. All three islands are in westernmost Lake Huron, just east of the straits.
Within 20 days of a spill in the Straits of Mackinac—which separates Michigan's upper and lower peninsulas and connects lakes Michigan and Huron—oil would spread as far west as Beaver Island in Lake Michigan, a distance of roughly 35 miles, and as far southeast as Rogers City in Lake Huron, a distance of about 50 miles, according to the computer-simulation study released today and conducted by hydrodynamics expert David Schwab of the U-M Water Center.
The area around the five-mile-wide straits is considered ecologically sensitive and is a major tourist draw.
"If you were to pick the worst possible place for an oil spill in the Great Lakes, this would be it," Schwab said. "The currents are powerful and change direction frequently. In the event of an oil spill, these factors would lead to a big mess that would be very difficult to contain."
Just west of the Mackinac Bridge, two 20-inch underwater pipes carry 23 million gallons of crude oil daily through the straits. The 61-year-old pipeline is operated by Enbridge Inc.
Current speeds in the straits can reach one meter per second, transporting volumes of up to 80,000 cubic meters of water per second—more than 10 times greater than the flow over Niagara Falls.
Great Lakes researchers have known since the 1990s that currents in the straits tend to reverse direction every few days. In a 2013 paper in the Journal of Great Lakes Research, Schwab and colleague Eric Anderson of the federal Great Lakes Environmental Research Laboratory in Ann Arbor presented the first three-dimensional, high-resolution hydrodynamic model able to accurately predict those oscillating currents and their effect on lakes Michigan and Huron. They showed that currents in the straits affect flows more than 40 miles away in both lakes.
In his study for the National Wildlife Federation, Schwab used the combined-lake model to simulate the release of contaminants at various locations and depths within the straits. The simulations track the oil for 20 days following a 12-hour release. 
The simulated releases occurred in August and September, months when temperature differences between upper and lower water layers would help disperse the oil. In the August release scenario, the average currents in the straits were initially eastward but changed direction every day or two.
In the September release scenario, average currents were initially westward but changed direction periodically throughout the tracking period. The westward flow carried oil into Lake Michigan during the first 24 hours. After 48 hours, oil released near the southern end of the straits was in Lake Huron and was impinging on the Michigan shoreline from Mackinac City halfway to Cheboygan.
"Any material released into the straits will go into both Lake Michigan and Lake Huron, which would complicate containment efforts," Schwab said. "Hopefully, these simulations and animations will be useful in understanding and preparing for potential impacts."
The National Wildlife Federation said an oil spill in the Straits of Mackinac would devastate the local tourism industry as well as the area's fish and wildlife. The best way to remedy the threat, according to the organization, is to replace the pipeline under the straits.
"An oil spill in the Straits of Mackinac would have devastating consequences for people, fish and wildlife, and the economy. It would be an unparalleled disaster for the Great Lakes," said Andy Buchsbaum, regional executive director of the National Wildlife Federation's Great Lakes Regional Center. "This old pipeline needs to be replaced so that we can protect the Great Lakes from future spills."
The U-M Water Center is a center of the Graham Sustainability Institute, which fosters sustainability through translational knowledge, transformative learning and institutional leadership.
Established in October 2012 with funds from the Fred A. and Barbara M. Erb Family Foundation, the Water Center engages researchers, practitioners, policymakers and nonprofit groups to support, integrate and improve current and future freshwater restoration and protection efforts.
Baleen and sperm whales, known collectively as the great whales, include the largest animals in the history of life on Earth. Though large in size, whales have long been considered too rare to make much of a difference in the ocean, and the focus of much marine ecological research has been on smaller organisms, such as algae and planktonic animals. While these small organisms are essential to life in the sea, they are not the whole story. As great whales recover from centuries of overhunting, scientists are beginning to appreciate their roles as ecosystem engineers of the ocean.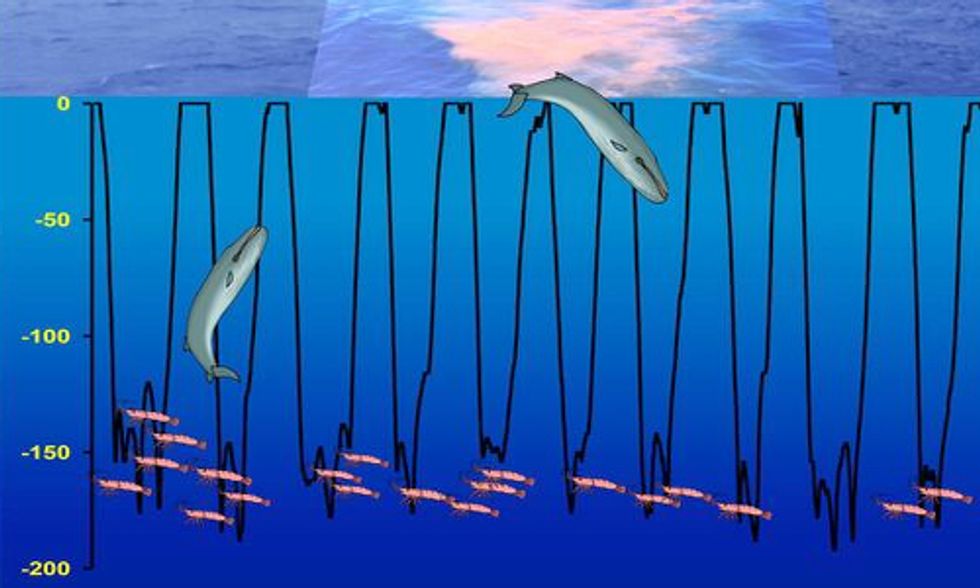 A recent synthesis, published in Frontiers in Ecology and the Environment, evaluates decades of research on the ecological role of great whales. The authors, led by Joe Roman at the University of Vermont, suggest that the influence of these animals has been substantially undervalued because, until now, scientists have underestimated the degree to which the decline in whale population has altered marine ecosystems.
Commercial whaling dramatically reduced the abundance of great whales—by at least 66 percent and perhaps as high as 90 percent, according to some estimates—but recovery is possible, and potentially critical for ocean resiliency.
Among their many ecological functions, whales recycle nutrients and enhance primary productivity, locally and on a regional scale. Whales mix the water column, and after feeding at depth, release surface plumes of fecal material. This "whale pump" supplies iron and nitrogen—essentially fertilizers—to primary producers in the surface ocean. Further, the migrations of baleen whales between highly productive, high-latitude feeding and low-latitude calving grounds are among the longest annual movements of mammals. By fasting in these winter calving grounds near the equator, humpback whales, for example, release nitrogen in the form of urea into comparatively nutrient-poor areas—transporting nutrients nearly 10,000 kilometers on the "great whale conveyor belt."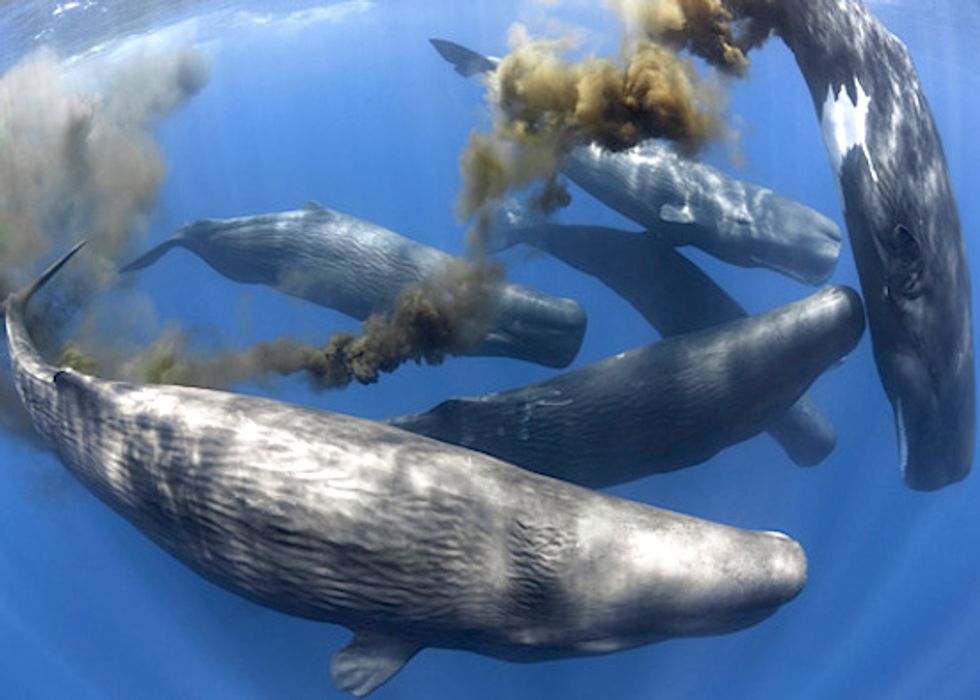 Sometimes, commercial fishermen have seen whales as competition. But this new paper summarizes a strong body of evidence that indicates the opposite can be true: whale recovery "could lead to higher rates of productivity in locations where whales aggregate to feed and give birth," supporting more robust fisheries.
Whales, as one of the longer-lived species in marine systems, can ease the impact of perturbations in climate, predation and productivity. The continued recovery of great whales may help buffer marine ecosystems from destabilizing stresses and could lead to higher rates of productivity in locations where whales aggregate to feed and give birth.
And when they die, many whale carcasses sink to dark depths of the ocean—delivering massive pulses of organic material to a realm that is typically nutrient and energy impoverished. A 40-ton gray whale, for example, provides more than 2,000 times the background carbon flux that would typically rain down on the area underlying the carcass in an entire year.
"Whales appear to harbor a specialized suite of animals in the deep sea, with many species requiring whale falls to complete their life cycles and persist in the ocean," said Craig Smith, co-author and Oceanography Professor at the University of Hawai'i at Mānoa. "When whales were removed from the ocean by whalers, these whale-fall specialists lost their essential habitat."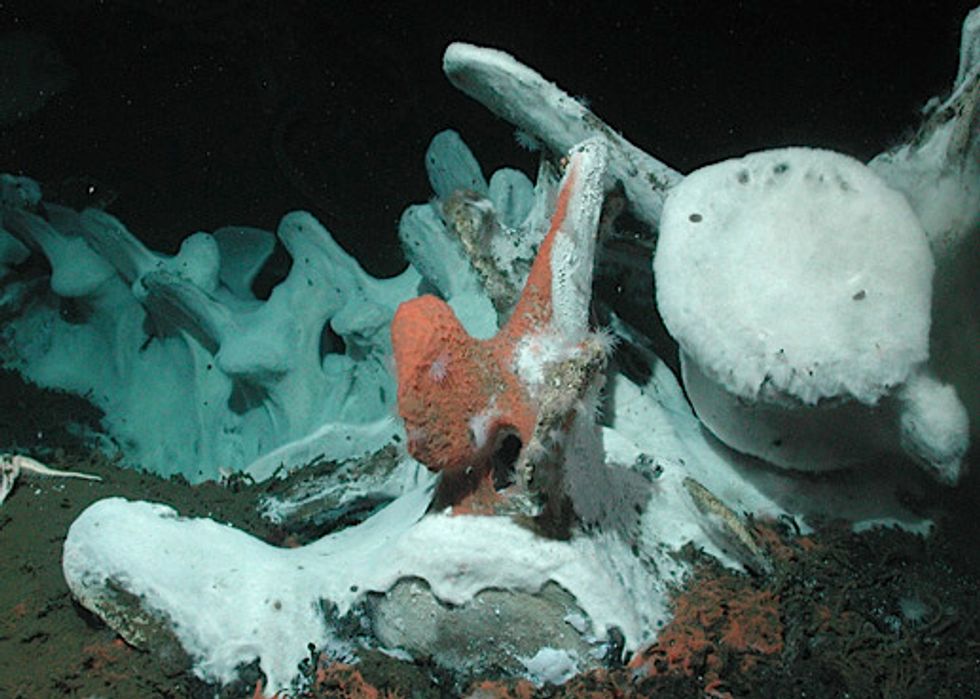 "Our models show that the earliest human-caused extinctions in the sea may have been whale fall invertebrates, species that evolved adaptations to live on whale falls," according to Smith. "As a result of 1,000 years of whaling by humans, many of these whale-fall species may have disappeared before we had a chance to discover them."
Reflecting on the recent synthesis of data, Roman stated, "This warrants a shift in view from whales being positively valued as exploitable goods—or negatively valued because they compete with people for marine fish—to one what recognizes that these animals play key roles in healthy marine ecosystems, providing services to human societies."
The steady loss of coral reefs in the Caribbean could be partially reversed by taking a number of relatively simple steps, including stronger measures to protect the region's parrotfish, according to a new study.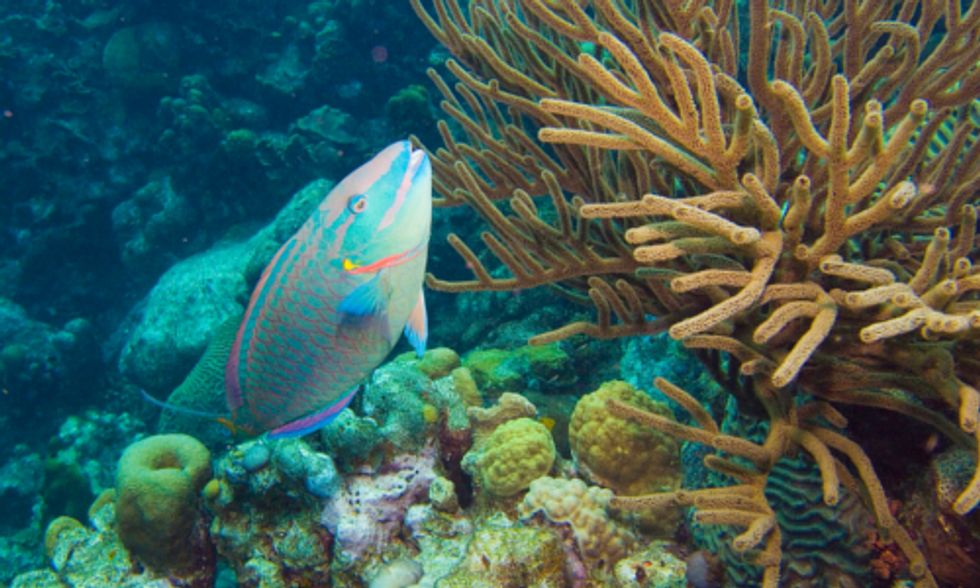 waywuwei/ Flickr
In a review of trends in Caribbean coral reefs from 1970 to 2012, the Global Coral Reef Monitoring Network said that live coral only makes up about 17 percent of the region's reef surfaces today. If present trends continue, the study said, coral reefs in the Caribbean will "virtually disappear within a few decades" because of foreign pathogens, algae invasions, pollution from tourism development, overfishing and warming waters.
A key step in halting the decline is protecting parrotfish, which eat the algae that have been smothering coral reefs. The study said that conservation measures, such as banning fish traps, have helped populations of parrotfish rebound in some parts of the Caribbean, including Belize and the Bahamas.
Malaria predictions serve an obvious purpose, but they don't always tell you how susceptible a particular town or village might be.
In fact, a group of professors and researchers found that the likelihood of malaria-carrying mosquitoes showing up in particularly can vary more than most would imagine.
"People might have an interest in predictions for global malaria trends and even more so for regional patterns, but they probably care most about what's going to happen in their own town or village," said Matthew Thomas, a Penn State University professor and Huck Scholar in ecological entomology. "What is likely to happen in one location can be very different from another location just 50 miles down the road."
Thomas and others from Penn State, the Barcelona Centre for International Health Research and the universities of Pennsylvania and Massachusetts found that climate change strongly influences the ability of mosquitoes to transmit malaria and where they might travel.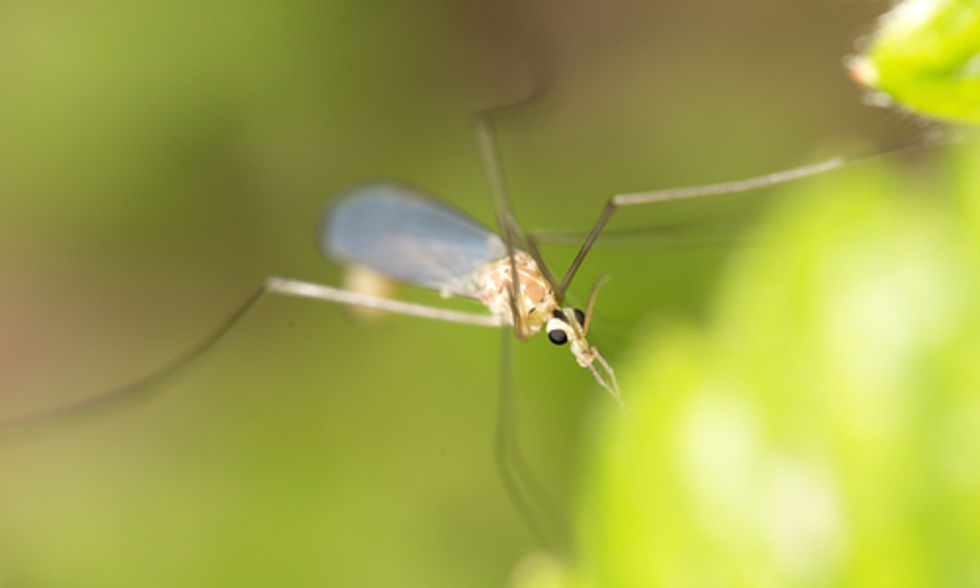 Photo courtesy of Shutterstock
"Malaria mosquitoes are ectothermic organisms, which means that their body temperature matches the temperature of their direct surroundings," said Krijn Paaijmans, an assistant research professor at the Barcelona Centre for International Health Research.
"Fine-scale predictions of malaria risk will be better tailored to the needs of local communities and can improve local adaptation and mitigation strategies."
The research team set out to examine the malaria risk for four locations. They researchers used a mathematical model that incorporates the influence of temperature on adult mosquitoes' transmission of malaria parasites and compares it to the predictions they obtained in the four locations with predictions from coarse-scale model simulations. The result was over- and underestimation of climate change impacts.
"This is one of the first studies to attempt to explore how climate change might impact conditions at the local level," said Dr. Michael E. Mann, a distinguished professor of meteorology at Penn State.
"The results suggest the possibility that population centers in cool highland regions could be more vulnerable than previously thought, while other equally large lowland areas might be less vulnerable. But this would have to be confirmed with more detailed modeling assessments that take into account the full suite of environmental and socio-economic factors that ultimately determine risk of malaria."
The results are available in the June 19 issue of the Climatic Change journal. The research was supported by the U.S. National Science Foundation.
Could playing video games help people understand and address global sustainability issues such as pollution, drought or climate change? At least two researchers believe so, outlining their argument in a concept paper published in the journal First Monday.
Video games have the potential to educate the public and encourage development of creative solutions to social, economic and environmental problems, said Oregon State University's Shawna Kelly, one of the two authors of the article.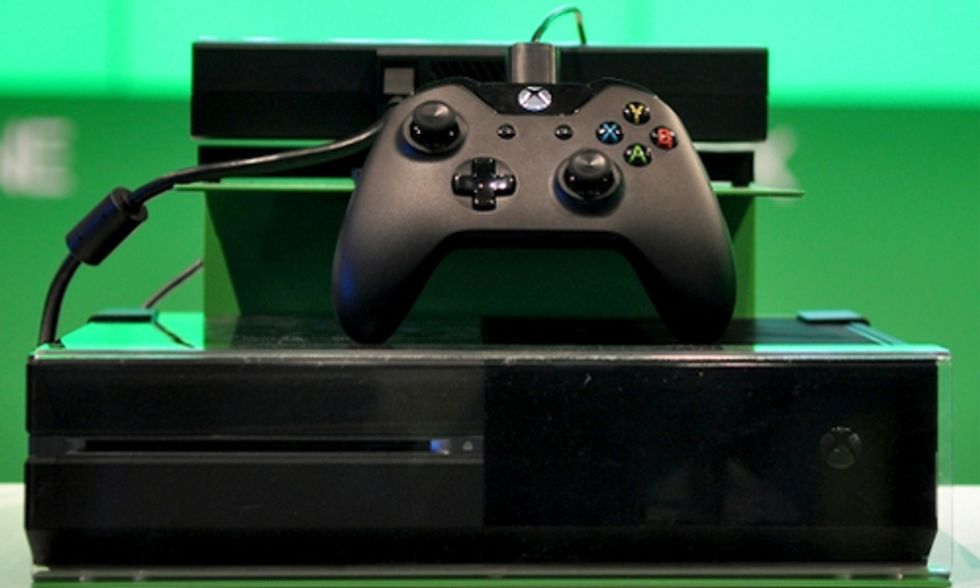 "Video games encourage creative and strategic thinking, which could help people make sense of complex problems," said Kelly, who teaches new media communications in the School of Arts and Communication at Oregon State's College of Liberal Arts.
"Entertainment has always been a space for exposing people to new ideas," Kelly said. "Using video games, it's possible to introduce sustainability concepts to the mass public in a way that's not pedantic, that's not educational. Instead, it could be fun and it could be challenging."
Kelly wrote the paper with Bonnie Nardi, an anthropologist with University of California, Irvine's Department of Informatics, who studies sustainability, collapse-preparedness and information technology. 
Kelly and Nardi identified four key areas in which video games could support sustainable practices. The areas are:
1. Shift away from growth as the end goal of a game. Uncontrollable growth is unsustainable and asks little of players' imaginations.
2. Emphasize scavenging instead of combat to collect resources. Encourage players to interact with their environment in creative ways instead of simply looking for targets.
3. Offer complex avenues for social interaction. Move beyond "us versus them" and focus on other types of social collaborations.
4. Encourage strategizing with resources such as scenarios that incorporate long-term consequences and interdependencies of resource use.
Some video games already are using some of the elements Kelly and Nardi recommend. Economics-based games such as EVE Online challenge players to strategize between their short-term personal resource demands and the long-term needs of a larger group of players, their corporation. DayZ is a combat simulation game that requires players to scavenge for resources and work with other players, deciding on their own which players are friends and which are enemies.
Those are the kinds of game mechanics that make video games fun and challenging, but those mechanics also could be used to encourage players to think about real problems related to sustainability, Kelly said.
The culture of video gaming rewards people for solving problems and coming up with unique solutions. There is a common interest and connection among players, and knowledge is easily shared via game-specific wikis, message boards, instant messaging and more, Kelly pointed out.
"There's a huge set of people out there who love to problem-solve," she said. "Why not harness that power that is already there?"
That doesn't mean someone should go out and develop The Sustainability Game, Kelly said. While video games have proven to be a good educational tool, there is a sense that those who play video games for entertainment don't want forced educational components, she said.
"The attitude is 'don't make me learn something,' " Kelly said. "Instead, make the problems accessible to the gaming community and see what emerges."
Kelly plans to continue exploring the relationship between video games and sustainability through additional research supported by OSU's New Media Communications department. She's planning to conduct a systematic survey of the use of sustainability concepts in current video games during the 2014-15 school year undergraduate student research assistants and resources from New Media Communications.