This website uses cookies to ensure you get the best experience while browsing it. By clicking 'Got It' you're accepting these terms.


The best of EcoWatch, right in your inbox. Sign up for our email newsletter!
By Steve Horn
A bill with the potential to hobble government agencies' ability to propose regulations, known as the REINS (Regulations from the Executive in Need of Scrutiny) Act, has passed in both chambers of the Wisconsin Legislature and Republican Gov. Scott Walker's office has told DeSmog he intends to sign it into law.
Last, week, under the cover of a media bliss-out except among Koch funded right-wing channels, the House of Representatives passed a bill which would effectively repeal future standard setting under every important environmental, public health, consumer protection, labor standards, occupational safety and civil rights law on the books.
The bill, called the REINS Act, requires that any future major regulation adopted by an Executive Agency—say a new toxic chemical standard required by the recently enacted Chemical Safety Act, or a new consumer protection rule about some innovative but untested kind of food additive—must be approved by a specific resolution in each House of Congress within 70 days to take effect.
To give a sense of the scale of this road-block, in 2015 there were 43 such major federal regulations passed to protect the public; among them were food safety regulations, the Clean Power Plan regulating pollution from electrical generating facilities, net neutrality rules protecting the internet from monopoly, restrictions on predatory lending and energy efficiency standards for appliances.
If the REINS Act had been in effect, it unlikely that the Tea Party dominated Republican caucus in the House would have approved of any of these rules. Future standard setting under the entire body of legislation enacted over the past 40 years to protect the public, from the Clean Air Act to the Dodd Frank financial sector reforms, would be frozen. Over time, as new health, safety, consumer and labor protection issues arise, all of these laws will effectively have been repealed, with no public debate and no accountability. It will also be impossible to restore them as long as the REINS Act is in effect, because by requiring Congress to approve every regulation, it makes it impossible to pass technically complex and scientifically valid rules on any topic of controversy.
As one example, the REINS Act would totally neuter the new Chemical Safety Act, just passed by the Republican Congress last year. The act requires U.S. Environmental Protection Agency (EPA) to review and set standards for 10 widely abused chemicals in the next six months alone. The act passed only because in exchange, states gave up much of their power to protect their citizens from toxic chemicals; without that incentive, the Tea Party will certainly act to prevent EPA from restricting the use of these chemicals. But the states only agreed to give up in exchange for the promise that EPA would act. But the REINS act neuters this promise. Even if the House Republican caucus was willing in theory to consider such rules, there is simply no way Congress could add 10-40 new pieces of legislation to its work load in the chemical safety area alone. In fact, the House also just passed legislation to allow it to REPEAL all of President Obama's regulatory acts in the last eight months of his term in office with one vote. Why? Because House members said there was not time for individual votes on each rule—exactly the requirement they just established for new rules.
Worse, Congress totally lacks the technical competence to review these kinds of complex rules. Do we really want members of Congress deciding whether a chemical can safely be used in food packaging? Or the proper procedures for approving new drugs as safe and effective? Or setting the allowable safety standard for heavy metals in drinking water?
The vote was 237-187. All Republicans voted for it; only two Democrats, Colin Peterson of Minnesota and Henry Cuellar of Texas, joined them. A Google search five days after the bill passed the House revealed no mention in major media except one Reuters story with limited pick-up and a Washington Post op-ed by one of its major supporters. Even on-line virtually all of the commentary was from the backers of the REINS Act; the only significant alerts of the danger came from the Blue Green Alliance and DeSmogBlog.
Progressives may be counting on the fact that the Senate has previously refused to pass the bill and that it's broad over-reaching will doom it. But these are not ordinary times and past behavior is far from reliable in predicting today's politics.
It's time—past time—for a massive mobilization to make clear to Congress and the new President that a wholesale repeal of 40 years of progress in environmental protection, civil rights, labor standards, health and safety and consumer protection is a third rail, and that pretending that the REINS act increases accountability is a fig-leaf that public scrutiny must shred.
Ask your favorite public interest organization what it is doing today to stop the REINS Act in the Senate.
EcoWatch Daily Newsletter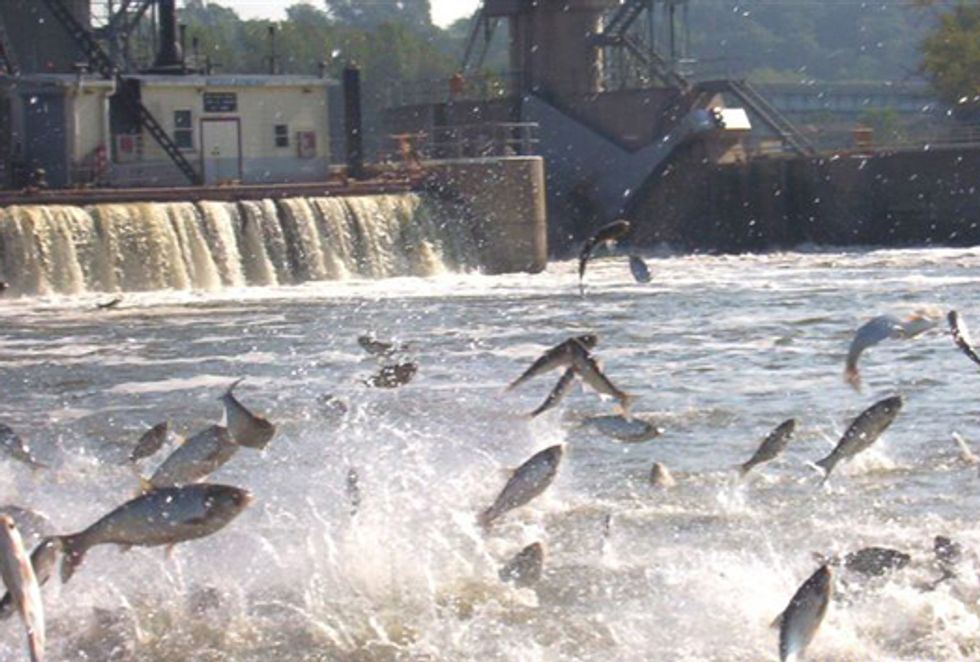 Sen. Debbie Stabenow (D-MI) is making a final effort to pass the Stop Asian Carp Act this year—important legislation that would move forward efforts to separate the Great Lakes and Mississippi River basins. Separating the two watersheds is the only permanent solution that would stop the Asian carp from swimming into the Great Lakes. Sen. Stabenow is introducing the act as an amendment to H.R. 2354, the Energy and Water Development and Related Agencies Appropriations Act for fiscal year 2012. H.R. 10. is being debated this week. Call or email your member of Congress and ask him/her to support the Stabenow Stop Asian Carp Amendment.
Ask your member to vote no on H.R. 10, the Regulations From the Executive in Need of Scrutiny Act (REINS). This bill could interfere with efforts to stop the Asian carp and would have negative consequences to our environmental protections across the board. This undemocratic bill would:
Stop any major regulation issued by a federal agency and costing more than $100 million—for example, fuel efficiency standards for cars—from taking effect unless it receives approval from both houses of Congress and the president within 70 days. If one house fails to act in that time the legislation dies and the process must start all over again.
Undermine our entire legislative process—Rather than needing the approval of both houses and the president, one house can effectively undo legislation that has been passed and signed into law by killing off regulations that carry out the law.
Change how we create our laws—Under long-standing practice, Congress enacts laws—the Clean Air Act, for instance—and then empowers the executive branch to negotiate with stakeholders and write detailed regulations. REINS would radically re-position Congress to make final decisions that involve detailed technical matters.
This is a big week for efforts to stop the Asian carp and environmental protections across the board. Call the capital switch board and get connected to your members of Congress and ask them to support the Stabenow Stop Asian Carp amendment and vote no on REINS. The number is (202) 224-3121.
Your efforts speaking out on Asian carp are making a difference.
For more information, click here.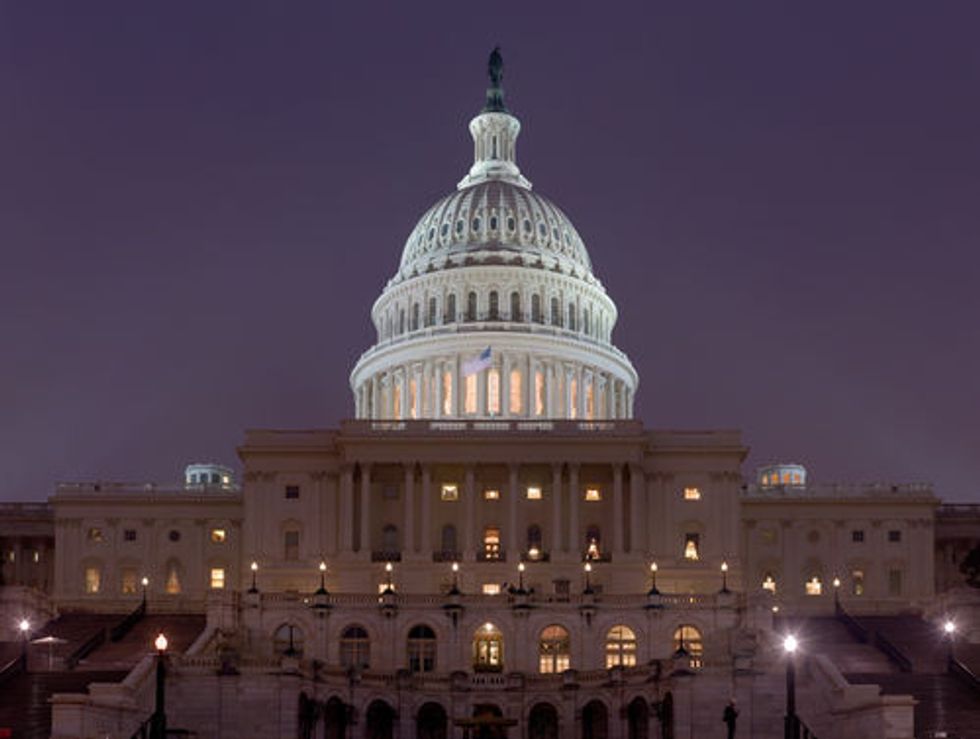 The Union of Concerned Scientists (UCS) is urging members of Congress to oppose a trio of seemingly innocuous bills that could threaten federal agencies' ability to create rules based on the best available science.
In a letter sent to House members Nov. 30, UCS asked them to oppose H.R. 10, the Regulations from the Executive In Need of Scrutiny (REINS) Act; H.R. 527, the Regulatory Flexibility Improvement Act; and H.R. 3010, the Regulatory Accountability Act.
All three bills are up for consideration in the House and, if passed, will undermine the credibility and effectiveness of agencies' scientific decisions. In some cases, the bills would hurt the very small businesses proponents of these bills say they want to protect.
"While the three pieces of legislation seem to be very different, they are fundamentally the same—Each would make it nearly impossible for federal scientific agencies to fulfill their legislative mandates and fully utilize the best available scientific information to protect public health, safety and the environment," Francesca Grifo, director of UCS's Scientific Integrity program, wrote in the letter to lawmakers.
The REINS Act would effectively make it impossible for federal agencies to move forward with meaningful public protections by requiring both houses of Congress to approve any rule with an annual economic impact of $100 million or more. Congress would have to do so within 70 legislative days, a near impossibility given the gridlock that now affects both chambers, Grifo said.
H.R. 527, the Regulatory Flexibility Improvement Act, would subject any regulation that could possibly affect small business to a lengthy review process. That would make it much harder for agencies to respond to emerging hazards ranging from defective toys to new strains of E. coli bacteria in beef.
Grifo noted that agency regulations grounded in science are already subjected to robust review processes that include many opportunities for public comment and afford special consideration to small businesses. While the process is not perfect, Grifo said, these bills would make the process far worse, creating long delays and regulatory uncertainty for businesses, especially if regulations drastically change from one Congress to another.
H.R. 3010, the Regulatory Accountability Act, would force agencies to adopt the least costly rule possible, regardless of how effective the rule may or may not be. Grifo wrote that the bill would make the science underlying federal agency regulation more vulnerable to court challenges, take scientific evaluations out of the hands of experts, and undermine the regulatory process' scientific integrity.
Grifo noted that had H.R. 3010 had been in effect 20 years ago, it is doubtful that the U.S. would have been able to work with other countries to adopt a ban on CFCs (chloroflourocarbons) in products like refrigerants and hair spray that created a hole in the earth's ozone layer.
"The legislation creates a framework that virtually guarantees that agencies will not be able to move forward with any effort to protect the public," concluded Grifo. "It represents a step backwards for federal science and for our system of public protections."
For more information, click here.
—————
The Union of Concerned Scientists is the leading U.S. science-based nonprofit organization working for a healthy environment and a safer world. Founded in 1969, UCS is headquartered in Cambridge, Massachusetts, and also has offices in Berkeley, Chicago and Washington, D.C.