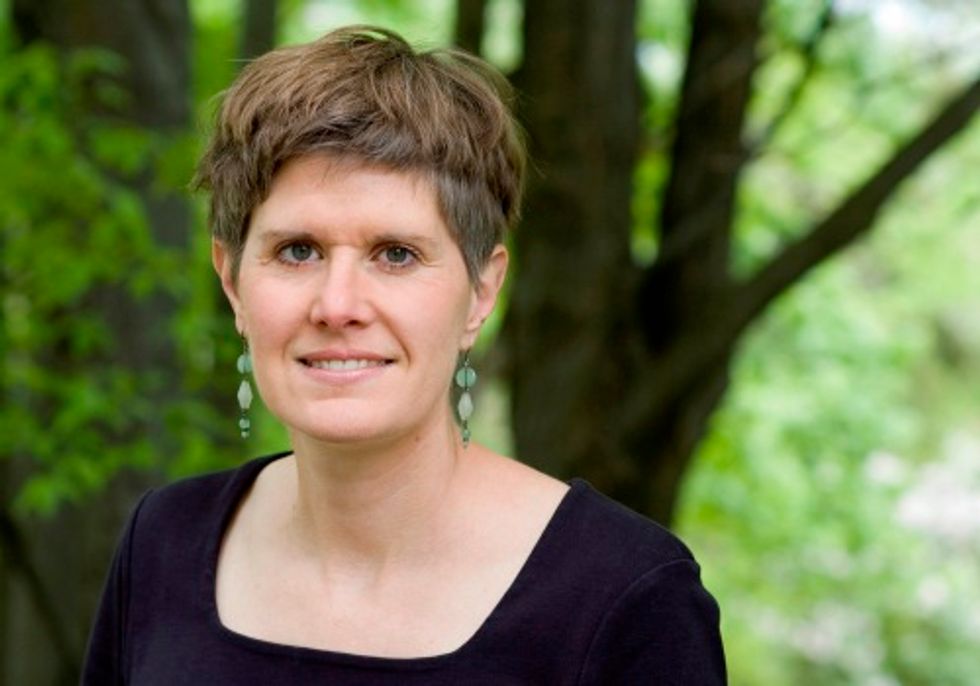 WHAT: Lecture by ecologist, cancer survivor, author, speaker, and mother, Sandra Steingraber, Ph.D.
WHEN: March 14, 7:30 p.m.
WHERE: Main Hall Auditorium, Kent State University at Stark, 6000 Frank Ave. NW, North Canton, Ohio 44720
Ecologist, cancer survivor, author, prolific speaker, and mother, Sandra Steingraber, Ph.D., is an internationally recognized expert on the links between cancer and the environment, reforming chemical policy and contamination without consent.
The event is free, but tickets are required and may be picked up at the main hall information desk beginning on Feb. 20. Space is limited so acquire tickets as soon as possible.
Kent students have the opportunity to participate in a "meet and greet" with Sandra Steingraber on March 14 from 4:30-5:30 p.m. in Main Hall 203.
For more information on the event, click here or call 330-499-9600.
To read an interview with Sandra Steingraber about her book, Raising Elijah, click here.
EcoWatch Daily Newsletter
stocknroll / Getty Images
More and more Americans are retrofitting their bathrooms with high-end bidets, allowing them to enjoy cleanliness and hygiene without creating as much paper waste. Not all bidets are created equal, however, and before deciding on a particular brand, it's important to do your homework. Take a look at our comprehensive Toto bidet review, and our reviews of Tushy and Omigo, to learn more about all of their options.

<h2>Toto overview</h2><p>Toto is a company that has been around for over 100 years. They aim to improve people's quality of life, and they do that specifically by focusing on bathrooms. To that end, Toto is known for high-quality products including toilets, faucets, showers, bathtubs, and bidets. </p><p>Toto has also expressed an admirable commitment to ecological stewardship. As <a href="https://www.totousa.com/about-toto/toto-way" target="_blank">their corporate website</a> notes, they strive to "protect the global environment by conserving finite natural resources and energy." One example of this is their donation of any imperfectly fired porcelain products for recycling and reuse as porcelain floor tile. Their <a href="https://www.totousa.com/about-toto/living-toto-library/smart-sustainable-packaging-solution" rel="noopener noreferrer" target="_blank">packaging</a> uses differing levels of recycled post-consumer paper products while their forklifts operate using <a href="https://www.totousa.com/about-toto/living-toto-library/plant-based-hydraulics" rel="noopener noreferrer" target="_blank">plant-based hydraulics</a> made from soybean oil instead of traditional hydraulic oil.</p><p>Toto is definitely a company with a superior reputation when it comes to bathroom accessories in general, and bidets in particular. Here are reviews of some of the specific products in the Toto line.</p><h2>Toto bidet reviews</h2><p>There are two different bidet product families available from Toto: standalone bidets and bidet seat attachments. Their standalone models include the Piedmont bidet, the Lloyd bidet, and the Clayton bidet, while their bidet toilet seat offerings include a wide selection in the popular Washlet line. Here are details on the three standalone options and three of the most popular bidet seat attachments.</p><p><em>Each product featured here has been independently selected by the writer. If you make a purchase using the links included, we may earn commission.</em></p><h3>Toto standalone bidets</h3><h4></h4>
<h3>Toto bidet seats</h3>